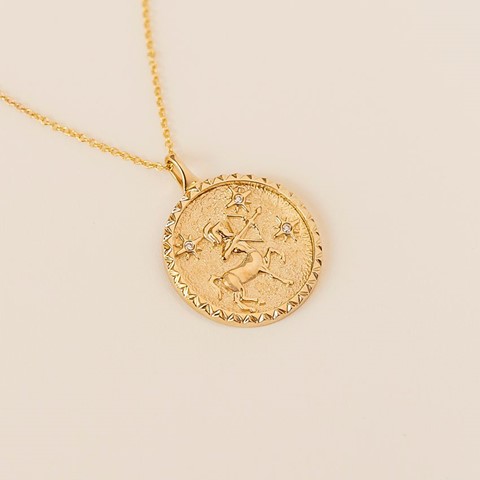 We're celebrating Sagittarius season! Discover bold and beautiful fine jewelry gifts to delight the Sagittarius in your life.
What Is A Sagittarius?
The ninth sign in the zodiac, those born between November 22 and December 21 have their sun in Sagittarius. This lively sign is ruled by Jupiter and represented by a centaur archer. Last, but certainly not least, Sagittarius is the final fire sign in the zodiac.
Sagittarius Personality Traits
Many astrologers believe that Sagittarius are the most unique sign of the zodiac. Their brazen, bubbly, and "no filter" attitude can make them unpredictable or blunt, but also fearless and fun. Sagittarians are dynamic and captivating, and they easily attract others with their charm and humor.  Sagittarius is also known for a strong sense of wanderlust and need for freedom to be themselves.
What Kind Of Jewelry Gifts Do Sagittarius Like?
When looking for a gift or style for a Sagittarius it's best to have a "go big or go home" attitude. With their sparkling larger-than-life personalities, Sagittarians will be drawn to sparkling pieces that is as colorful and effervescent as they are.
Bold and Beautiful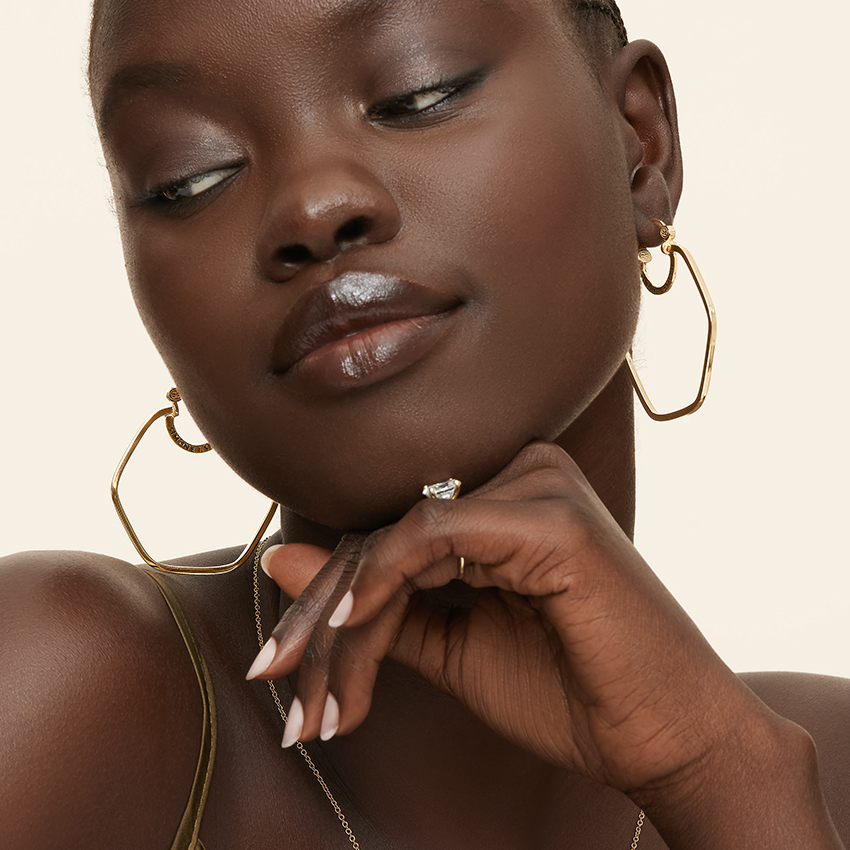 While their honest and unfiltered natures may come off as blunt to some, their passionate authenticity will be refreshing to their true friends and loved ones. Pieces that make a statement will beautifully represent their vivacious personalities.
Organica Cuff Bracelet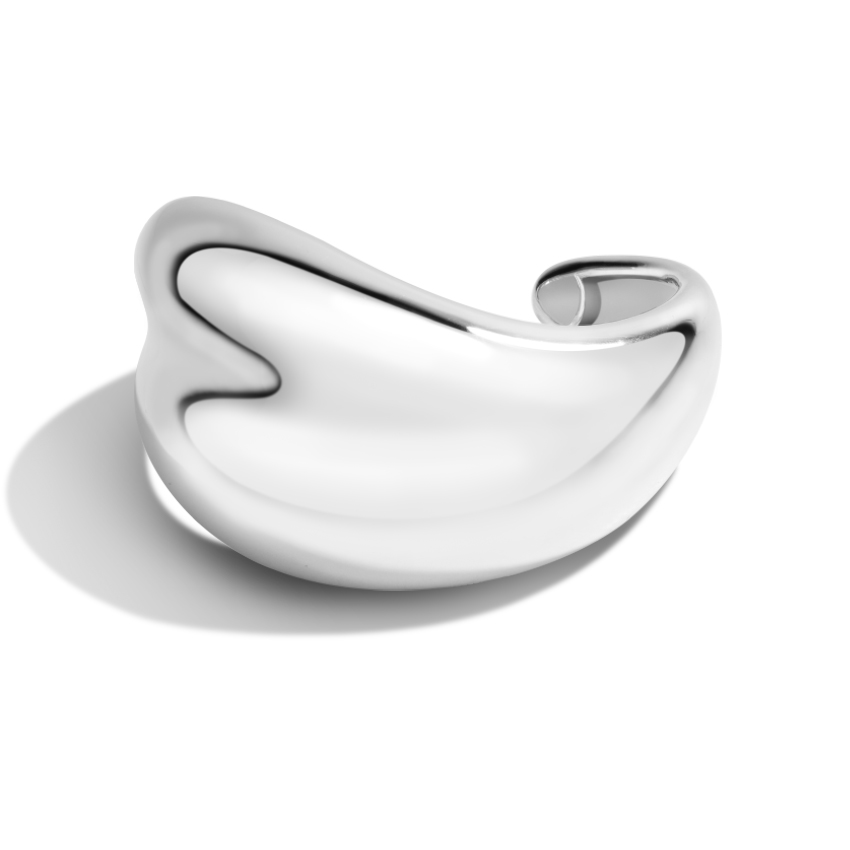 An organic form creates a unique, nature-inspired look in this cuff bracelet that makes the perfect statement piece.
Reversible Citrine Pendant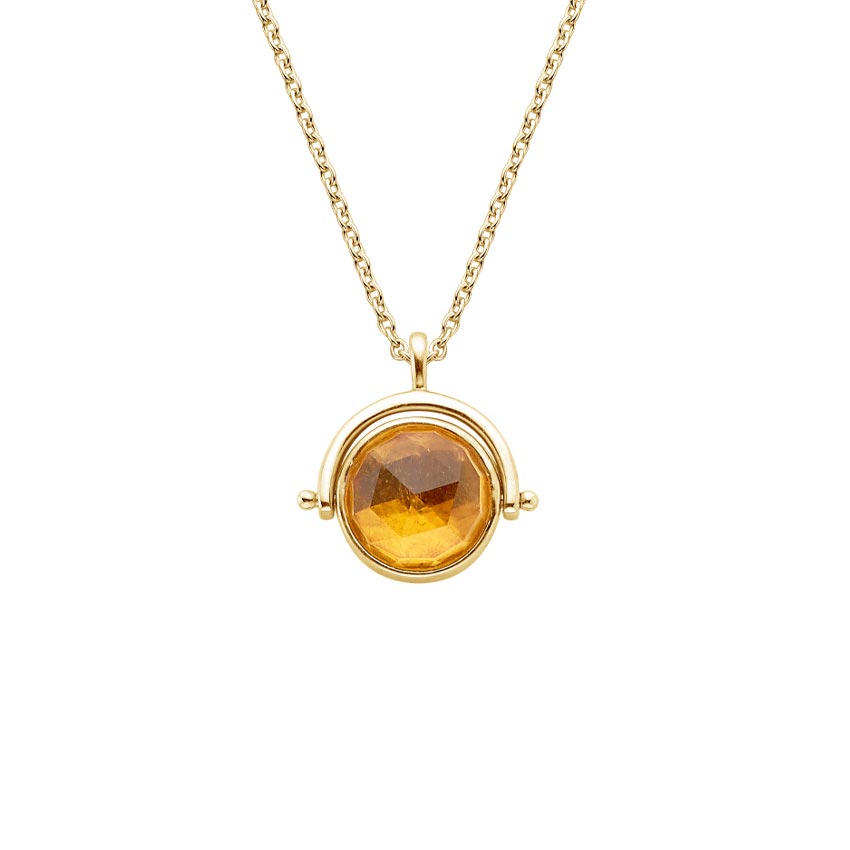 Truly unique, this reversible pendant features a stunning rose-cut citrine on one side that rotates 360° within its frame, revealing a lustrous disc on the other side. If your Sagittarius is a November baby, citrine is their birthstone!
Baroque Cultured Pearl and Diamond Hoop Earrings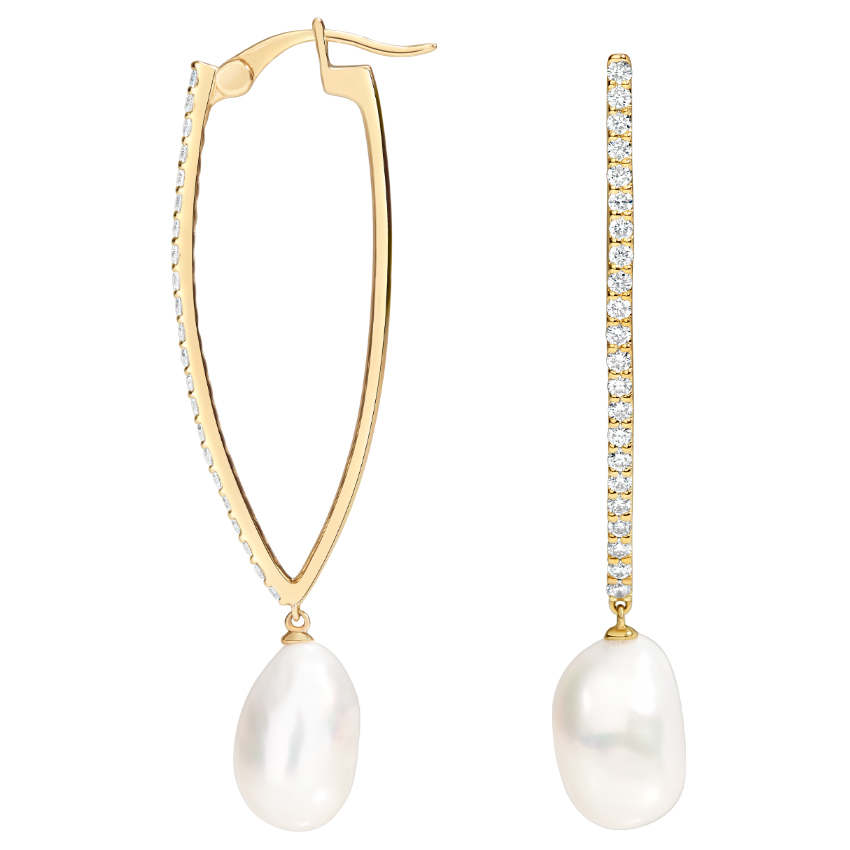 Shining diamonds adorn lustrous hoops while a dangling Baroque cultured pearl adds movement to these glamorous, modern earrings.
Abierta Diamond Ring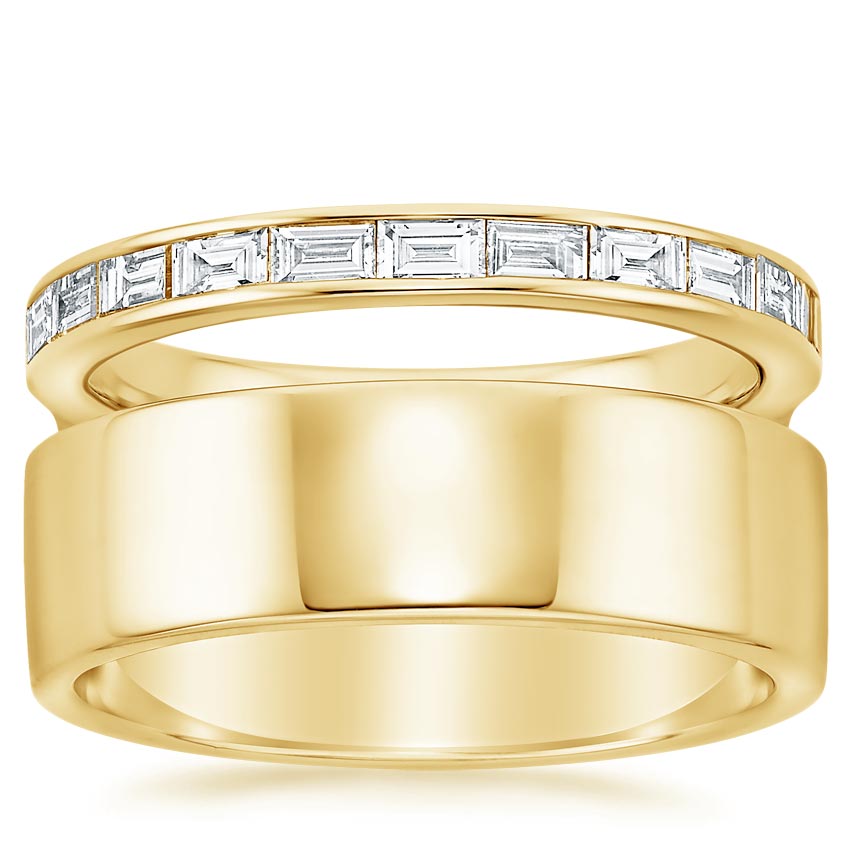 With all of the comfort of a single band and the trendy look of two, this modern ring features negative space between a plain cigar band and a baguette diamond band while a bar of lustrous metal in the back to add support.
Sparkling With Fun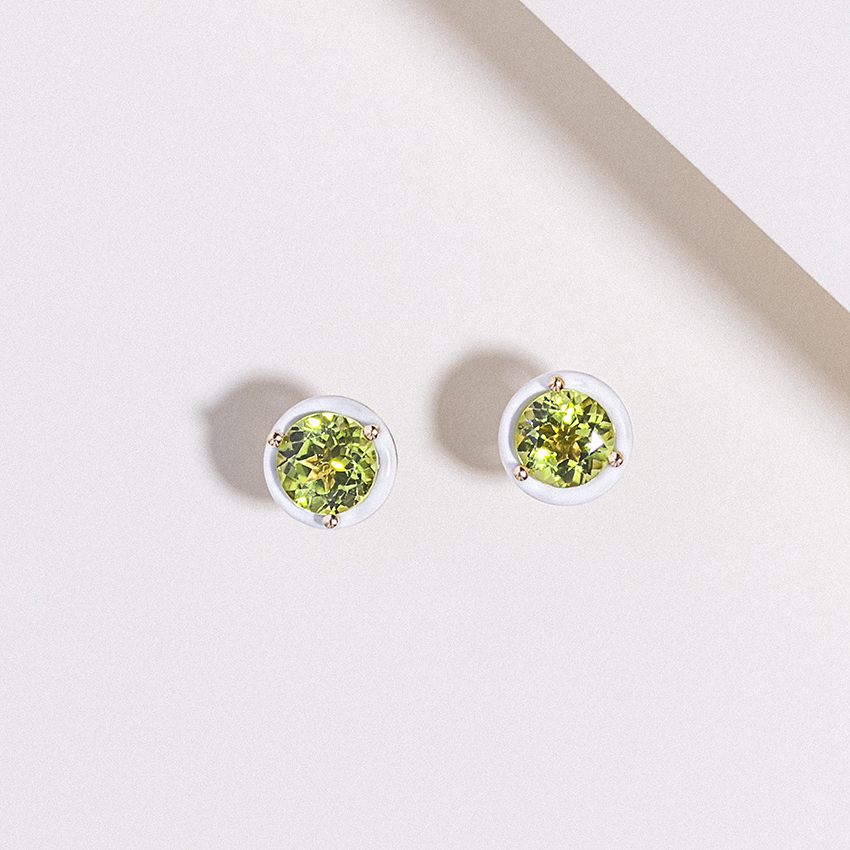 Sagittarius are well-loved for their bubbly and charming personalities. Not only are these fire signs fun, but they are also funny! With their wit and humor, colorful and sparkling gems are the perfect choice for a Sagittarius.
Kaleidoscope Sapphire and Diamond Bracelet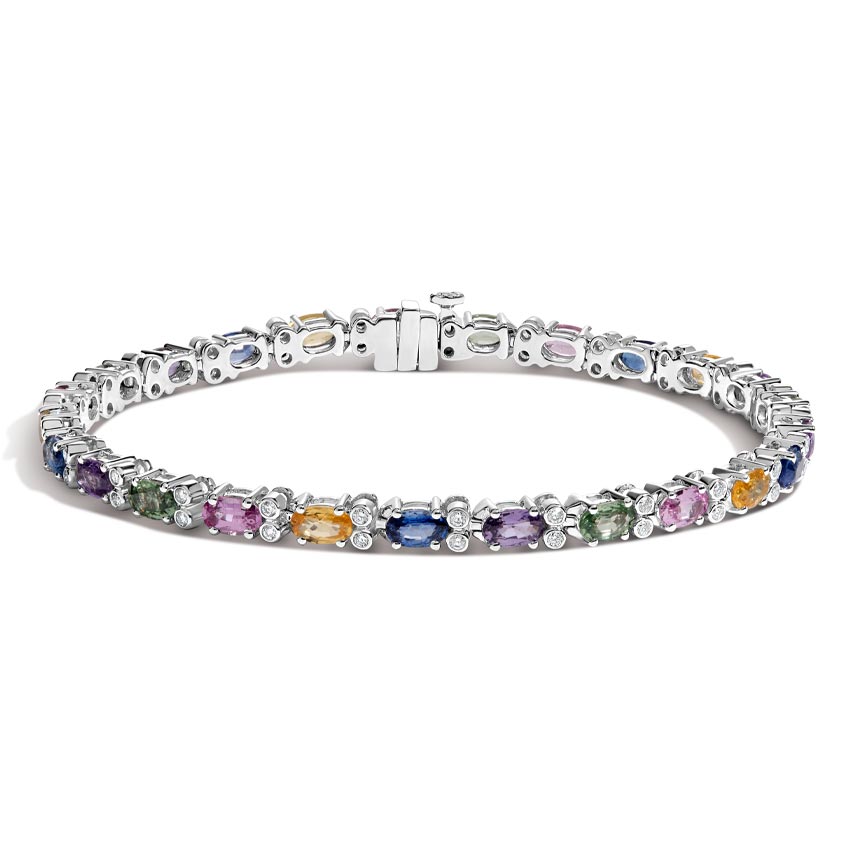 This show-stopping bracelet features oval sapphires in stunning hues of blue, pink, purple, yellow, and green flanked by dazzling round diamonds for a chic, fashionable, and colorful look.
Carnaval Hoop Earrings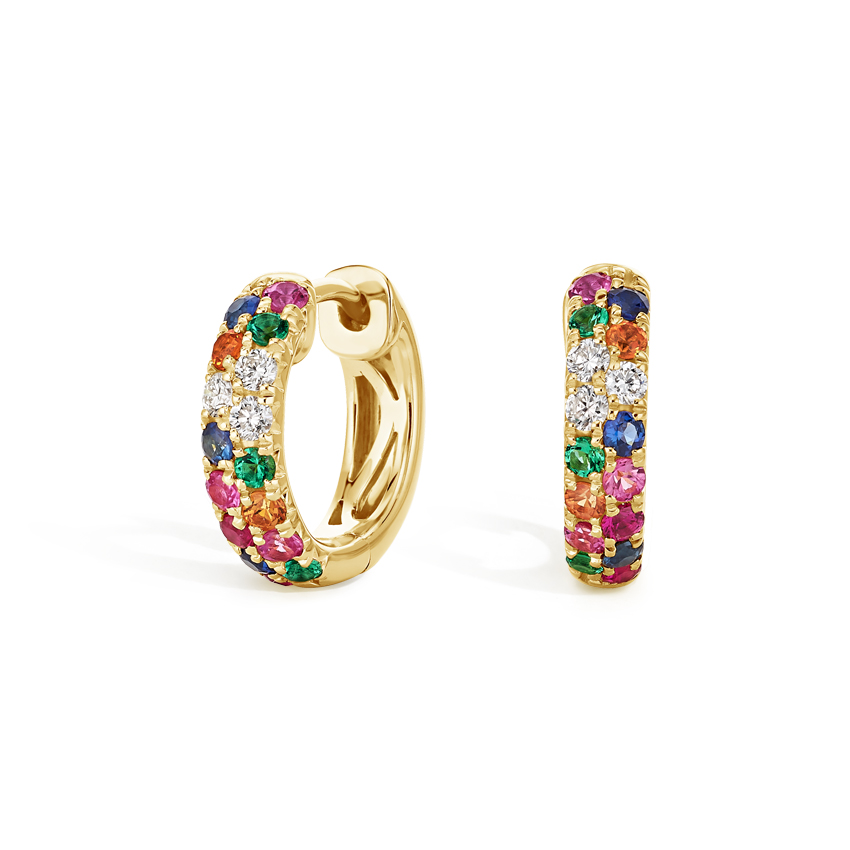 These fabulous hoop earrings are whimsical yet elegant and feature glistening diamonds, sapphires in three hues, lab created rubies, and lab created emeralds.
Festivity Green Amethyst and Diamond Cocktail Ring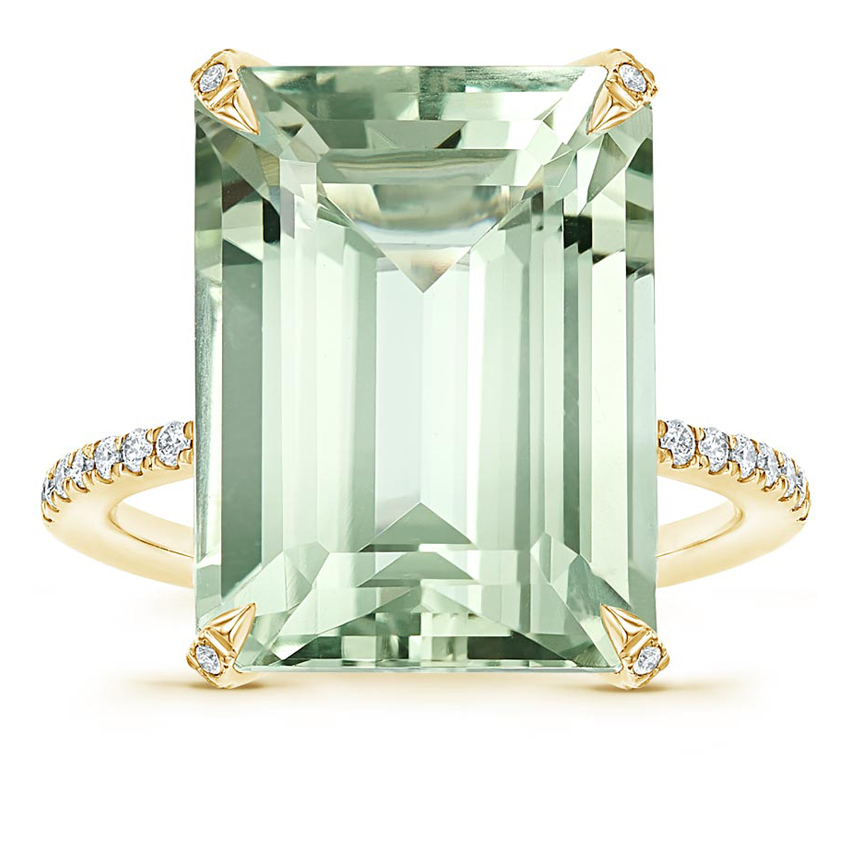 A rare green amethyst, referred to as prasiolite by gemologists, takes center stage in this cocktail ring while a diamond accented band, gallery, and prongs add extra glitz and glamour, creating a look reminiscent of spritely spring festivities.
Lilac Bouquet Pendant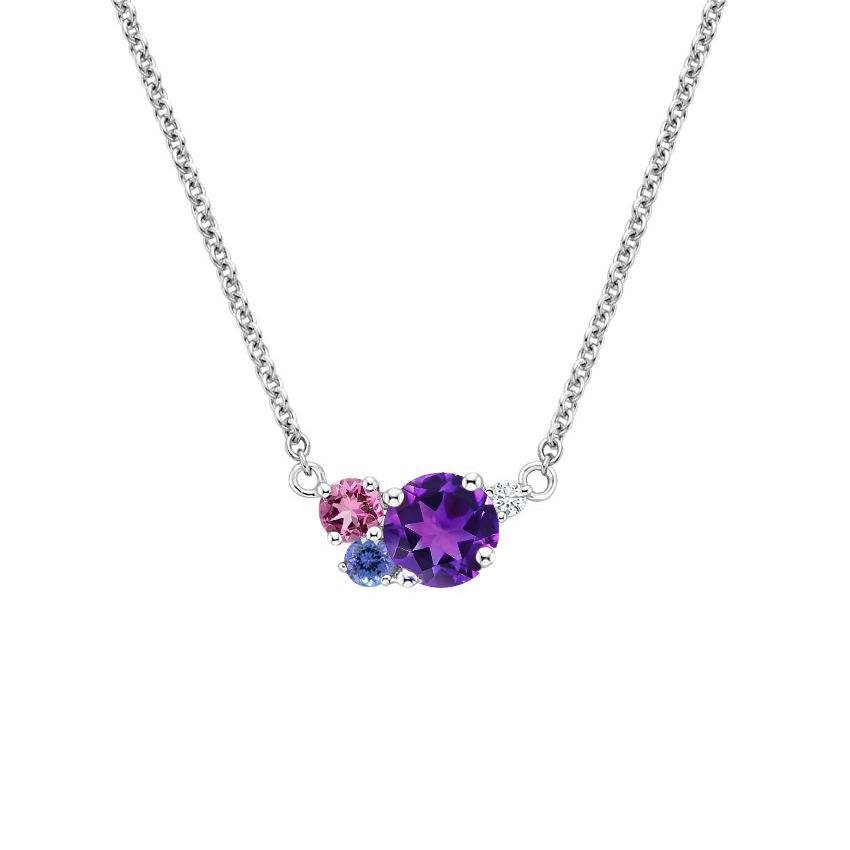 A glittering gemstone cluster of an amethyst, pink spinel, tanzanite, and a diamond gather together for a truly unique look. This pendant is chic, playful, and perfect for any occasion.
One-Of-A-Kind Style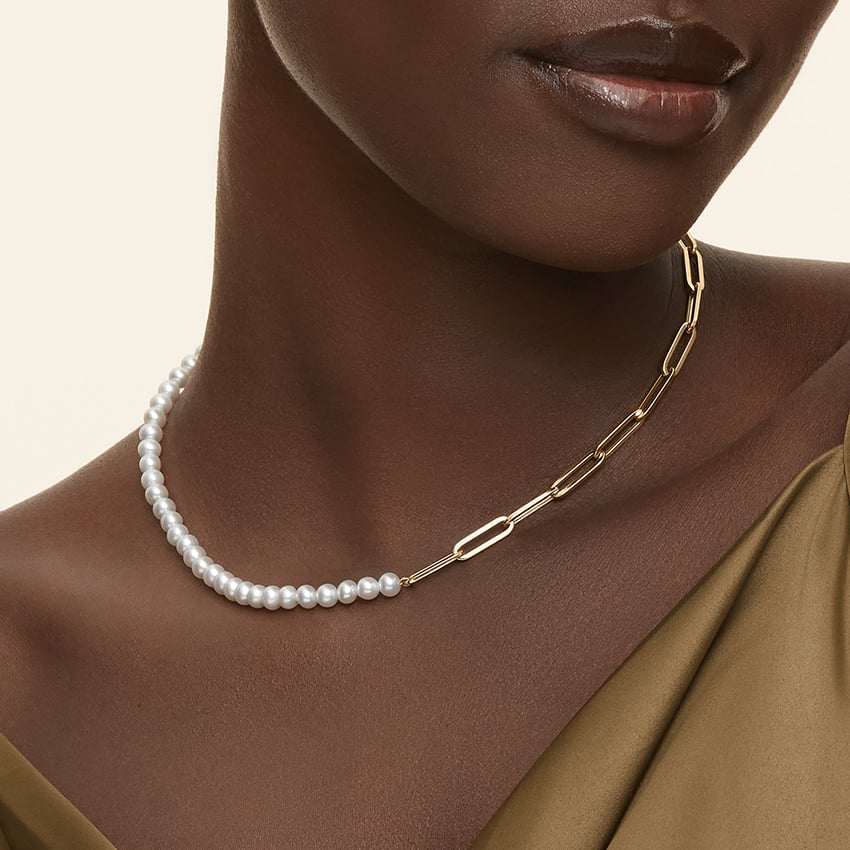 Sagittarius are a unique blend of qualities that may sometimes seem to contradict one another. They are often philosophical, but also love to be silly and light-hearted. A steadfast friend and loyal partner, they also hate to feel tied down and love their freedom to discover and roam. Creative, open, and adventurous, a Sagittarius will love to receive a gift that is as unique as they are.
Asymmetrical Opal and Morganite Earrings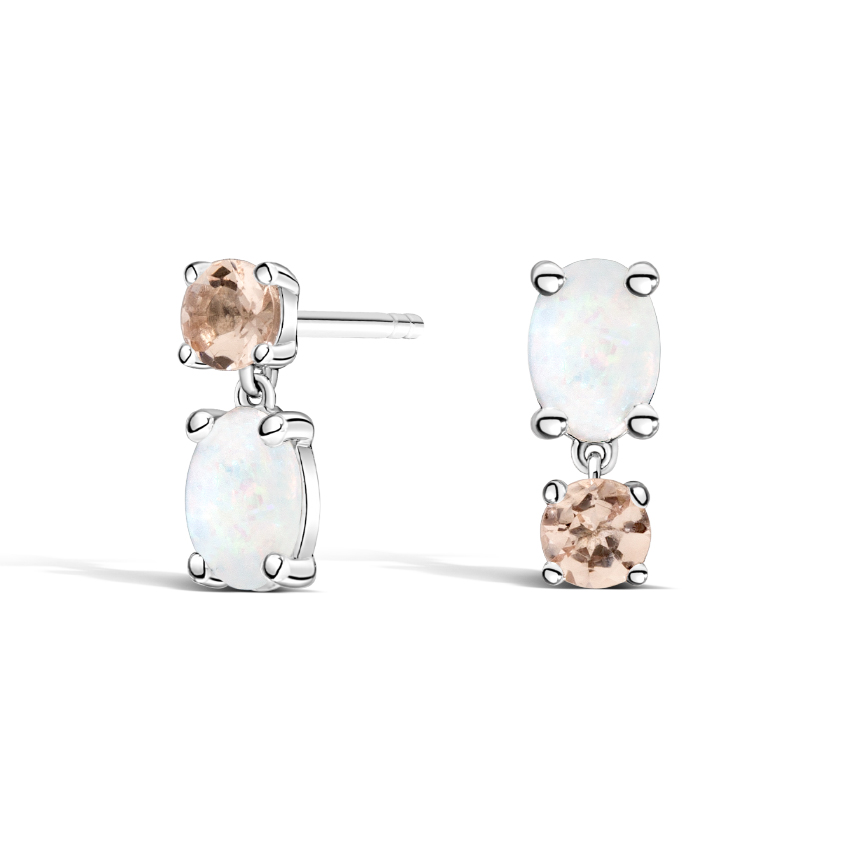 These asymmetrical earrings feature a glistening opal and a shimmering morganite in an alternating pattern on either earring for an exciting, whimsical look.
Mila Cultured Baroque Pearl Necklace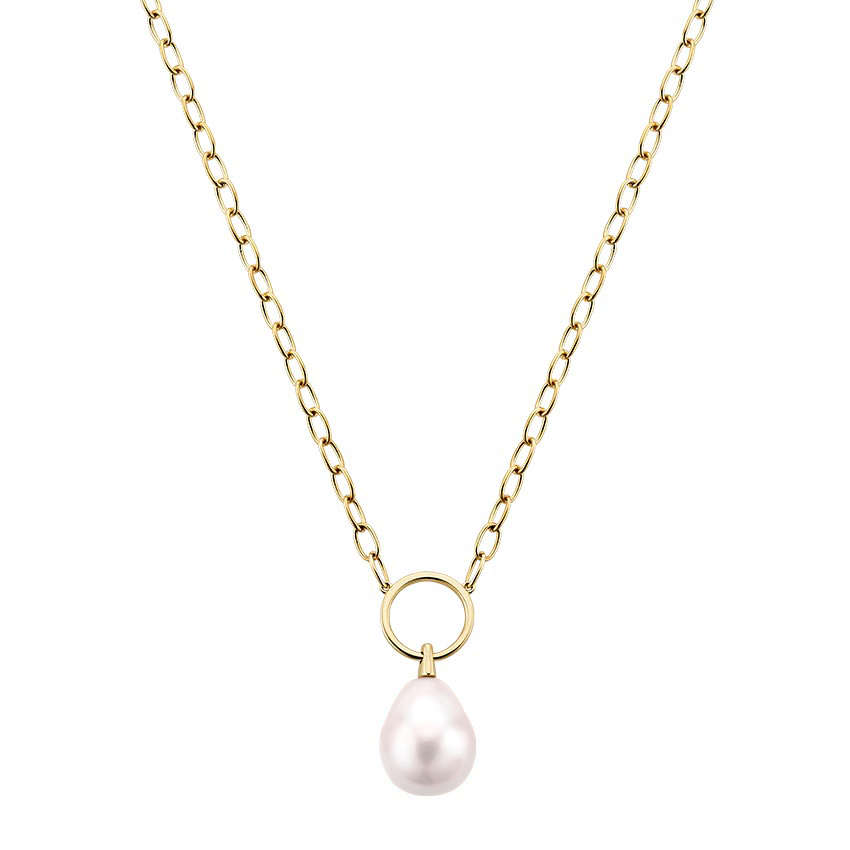 A rose-colored cultured baroque pearl rests beneath a circle of lustrous metal in this chic necklace, creating a modern yet timeless look. Known and coveted for their organic silhouettes, each cultured baroque pearl features a unique, one-of-a-kind shape.
Paperclip Diamond Earrings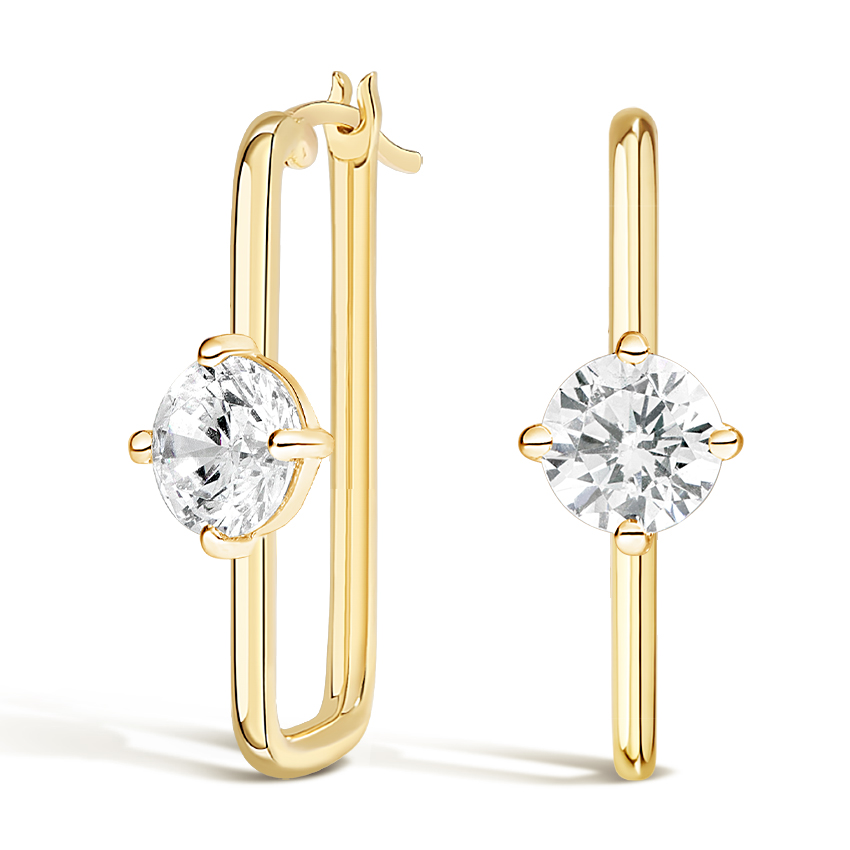 A square hoop is accented by a shining compass prong-set diamond in these modern paperclip earrings. You choose your own unique diamonds to be set in these hoops for a truly one-of-a-kind gift.
Bezel Pendant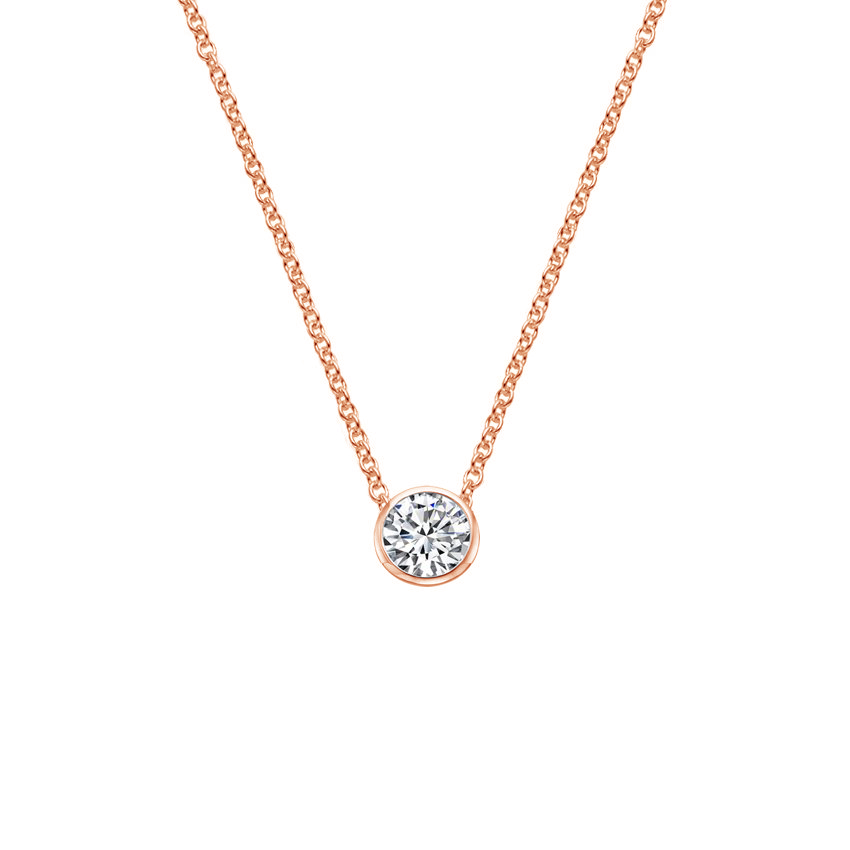 A bezel setting accentuates the center diamond in this pendant for a contemporary, symmetrical look. Choose your unique center with the size and specifications you'd like for a truly unique piece.
Final Thoughts
Which look is your favorite for Sagittarius? Let us know your sign in the comments below or on our Facebook, Twitter, or Instagram!