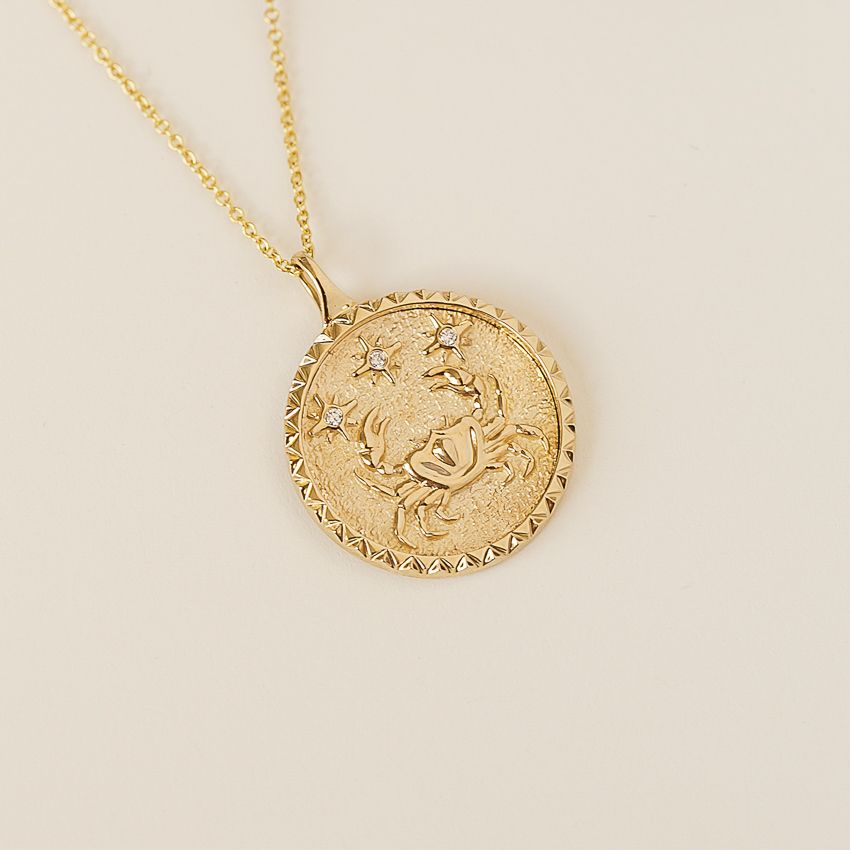 If you are a Cancer or know someone with an upcoming birthday, we think that imaginative, loyal, and sentimental Cancers will adore these fine jewelry styles! 
What is a Cancer Zodiac? 
Cancers, born between June 21st?and July 22nd, are cardinal water signs represented by the crab and ruled by the moon. They are the fourth astrological sign in the zodiac, and the gemstones they are most associated with are moonstone, emerald, ruby, and pearl.  
Cancer Zodiac Personality Traits
Those born under this sign are known for their emotional intensity, intuition and compassion. Because of their sensitive natures, Cancers often crave security and understanding from their friends and loved ones. Cancers are very loyal and are natural caregivers, and their innate ability to empathize and support others also makes them wonderful friends! Cancers are also highly imaginative and have rich interior lives.  
What Kind of Jewelry Gifts do Cancer Zodiac Like?
Cancers ruled by their emotions will love these jewelry pieces that feature unique and meaningful details! Diamond and gemstone jewelry with sentimental meaning will be treasured by a Cancer for years to come.  
Water Sign Vibes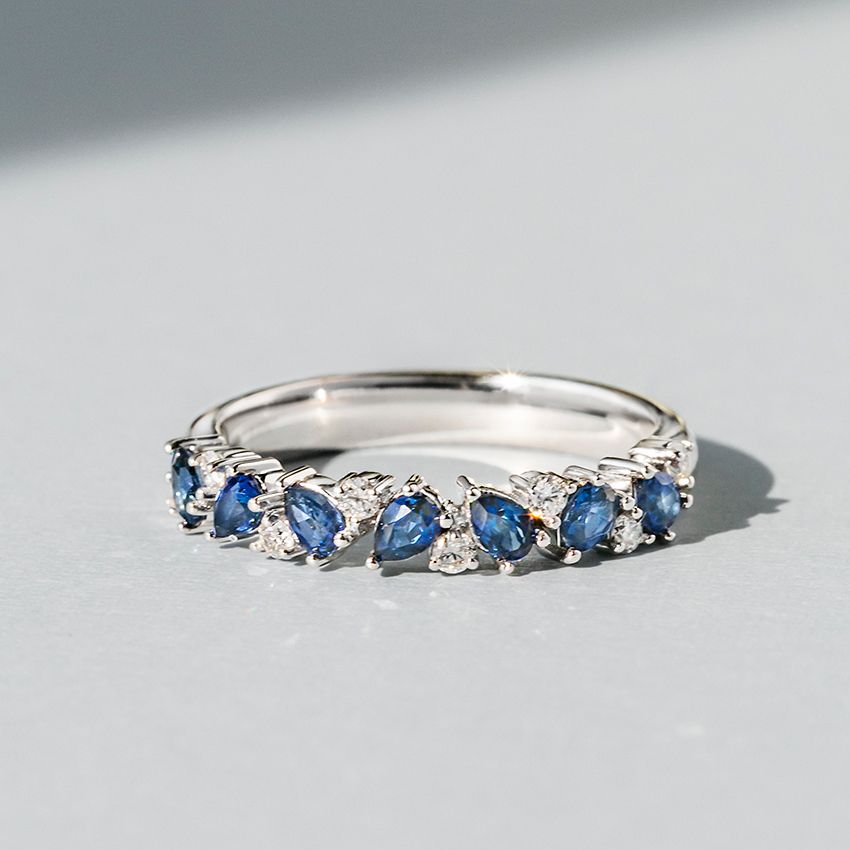 As a water sign, Cancers possess a deep inner strength. What could be more natural for a sign represented by an aquatic creature than jewelry accented with sparkling blue gemstones or dreamy pearls? Pearls are also the birthstone for Cancers born in June! 
Alba Premium Akoya Cultured Pearl Pendant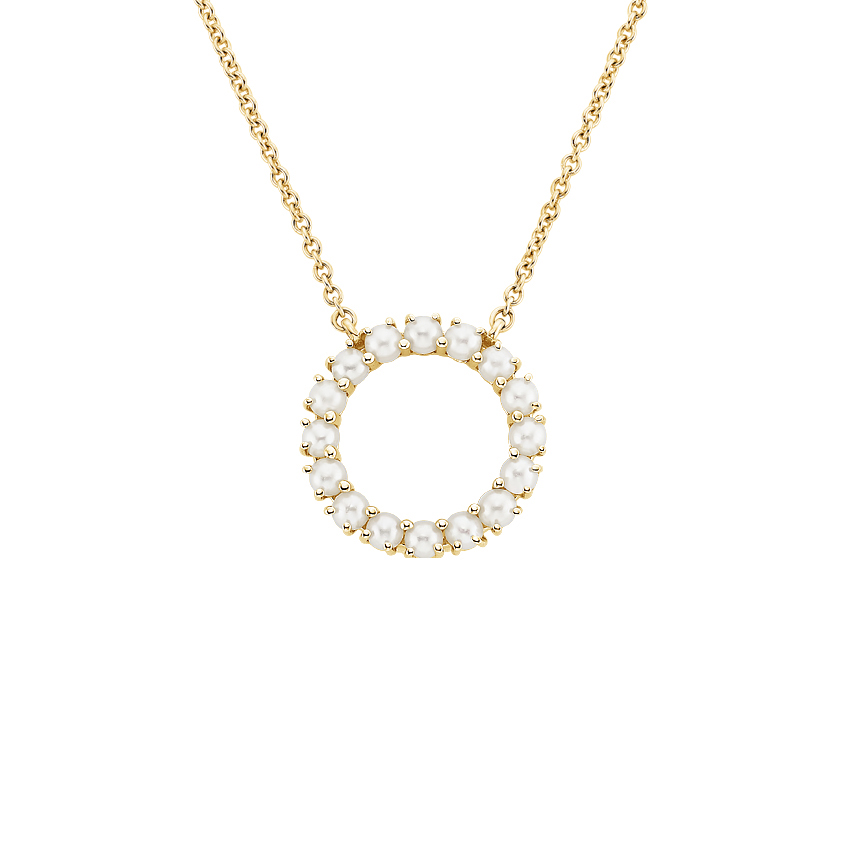 This lovely pendant features a lustrous hoop of precious metal inlaid with pearls. Special and unique, this design is as beautiful as it is striking. 
Marina Huggie Earrings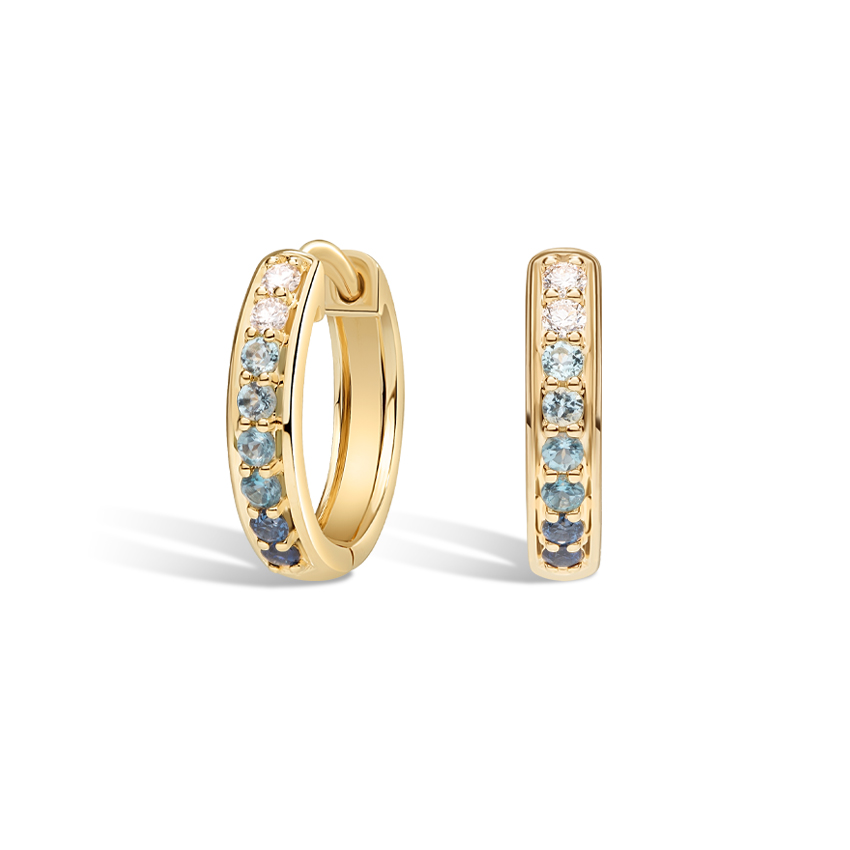 These captivating huggie hoop earrings feature a row of shimmering diamonds, sapphires, aquamarines and London blue topazes set in lustrous gold.  
Luna Marina Bracelet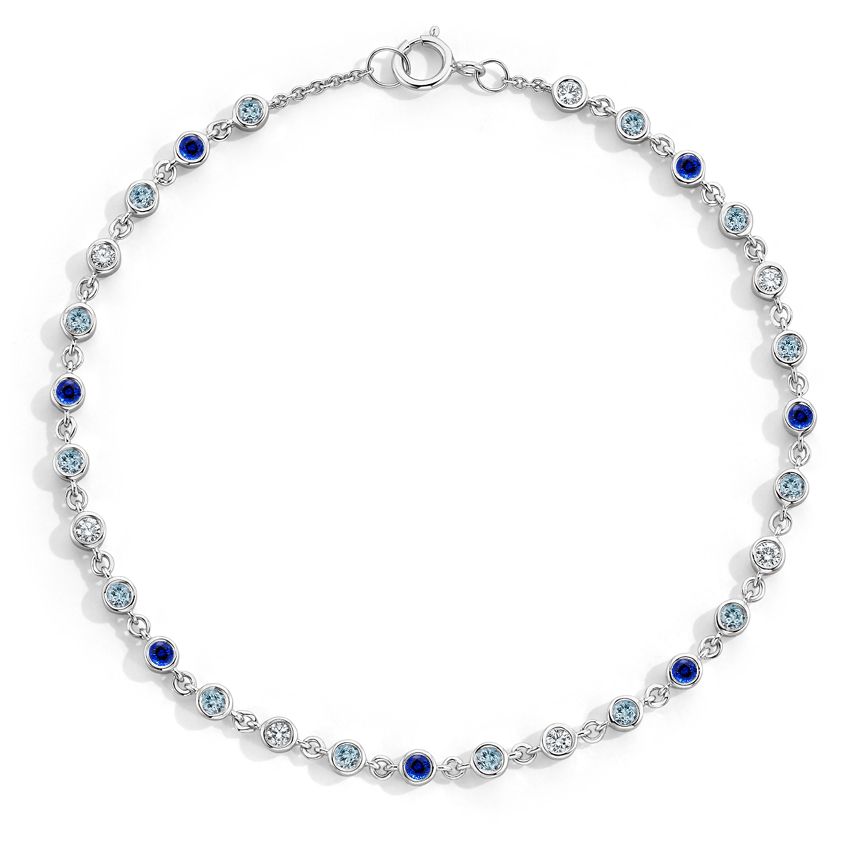 Beautiful bezel-set diamonds, sapphires, and aquamarines embellish the wrist with shimmering light in this elegant, stunning bracelet. 
Duality Cultured Pearl and Paperclip Chain Necklace
 
As chic and trendy as can be, this half pearl and chain necklace is adorned on one side with lustrous cultured pearls and a paperclip chain on the other, creating a versatile look that can be worn with pearl-forward or flipped for a full paperclip look. 
Cerulean Hoop Earrings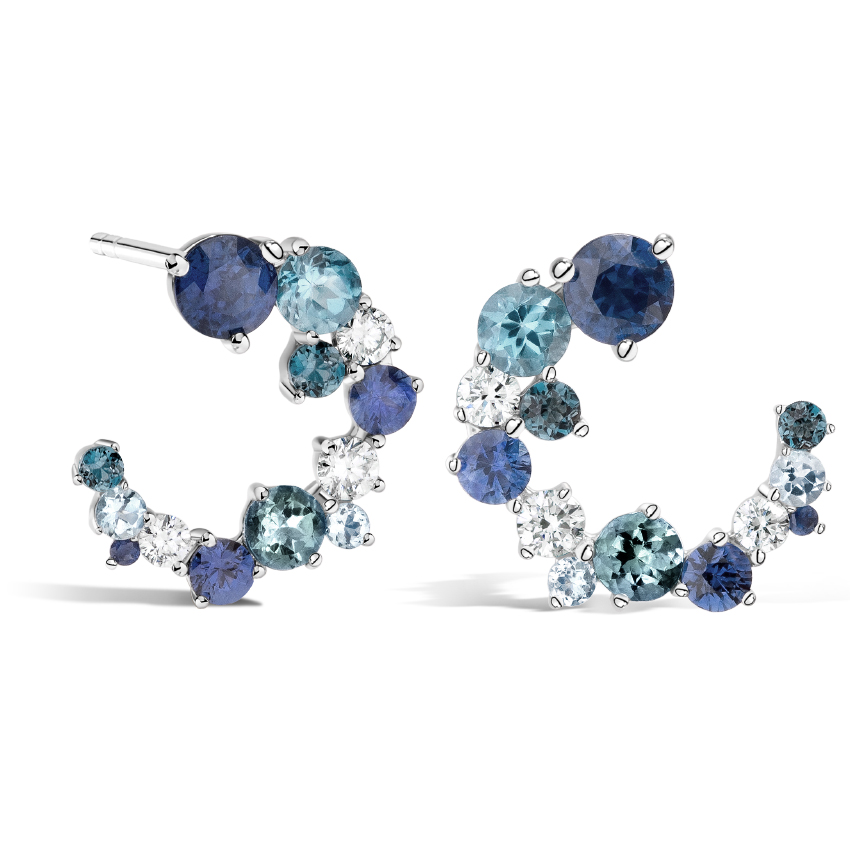 A plethora of diamonds, sapphires, aquamarines, and London blue topazes adorn these open hoop earrings for a whimsical, blue-hued look. 
Hidden Depths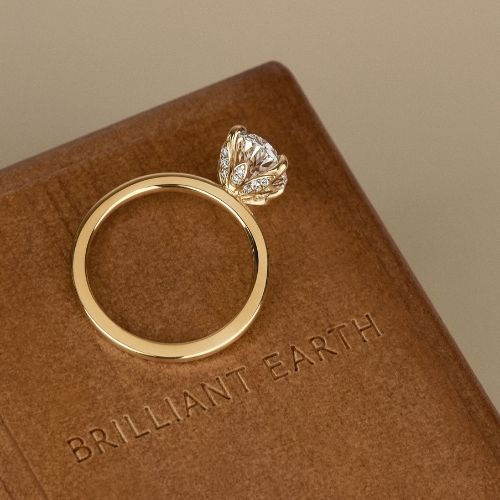 Deeply intuitive and spiritual Cancers are often more in-tune with the world around them, noticing things that others might miss. Fine jewelry with hidden or surprising accents will give special meaning to an observant Cancer.  
Cancer Zodiac Diamond Pendant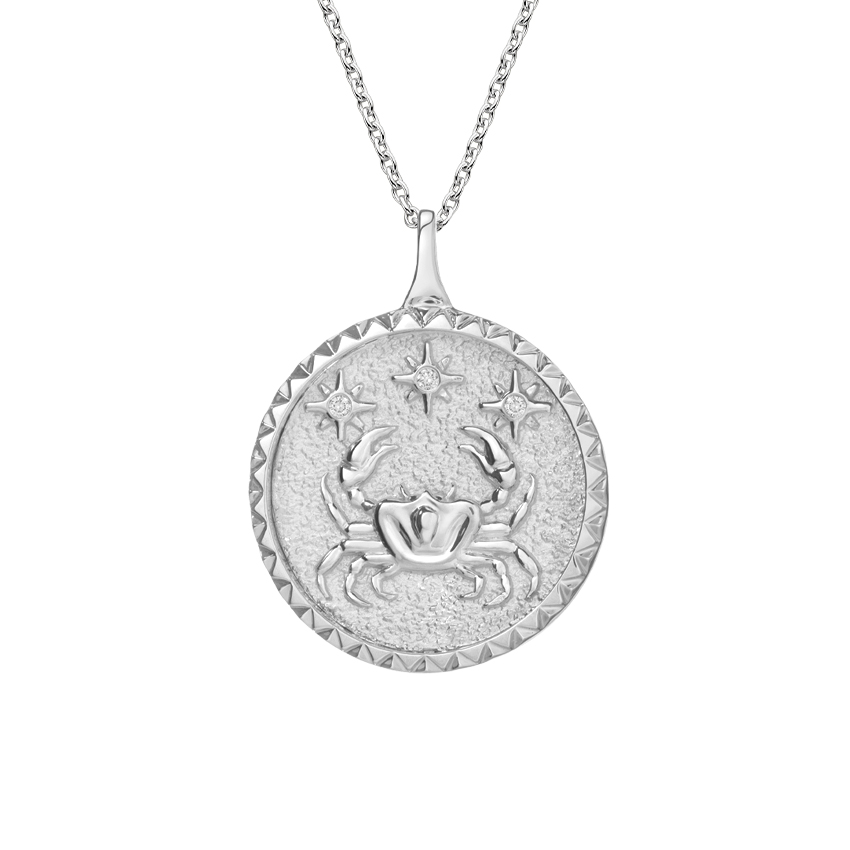 A crab embossed on a disc adorned with three starlike diamond accents represent the Cancer zodiac sign on the front of this dazzling medallion necklace. On the back of the pendant, an impression in the symbolic shape of the Cancer sign is carved into the textured second side while a single flush set diamond shines through from the front to the back, adding special hidden depth to this whimsical design. 
Rosita Diamond Ring
 
Inspired by the beauty of roses, this romantic setting features pavé-set diamonds that extend half of the way around the band and curve upwards like vines reaching for the sun. A unique diamond halo wraps around the center gem resembling precious petals. 
Chelsea Paperclip Diamond Bracelet
 
This modern chain bracelet features some surprise sparkle in a lustrous diamond-accented carabiner clasp on the center link.  
Love In Morse Code Diamond Pendant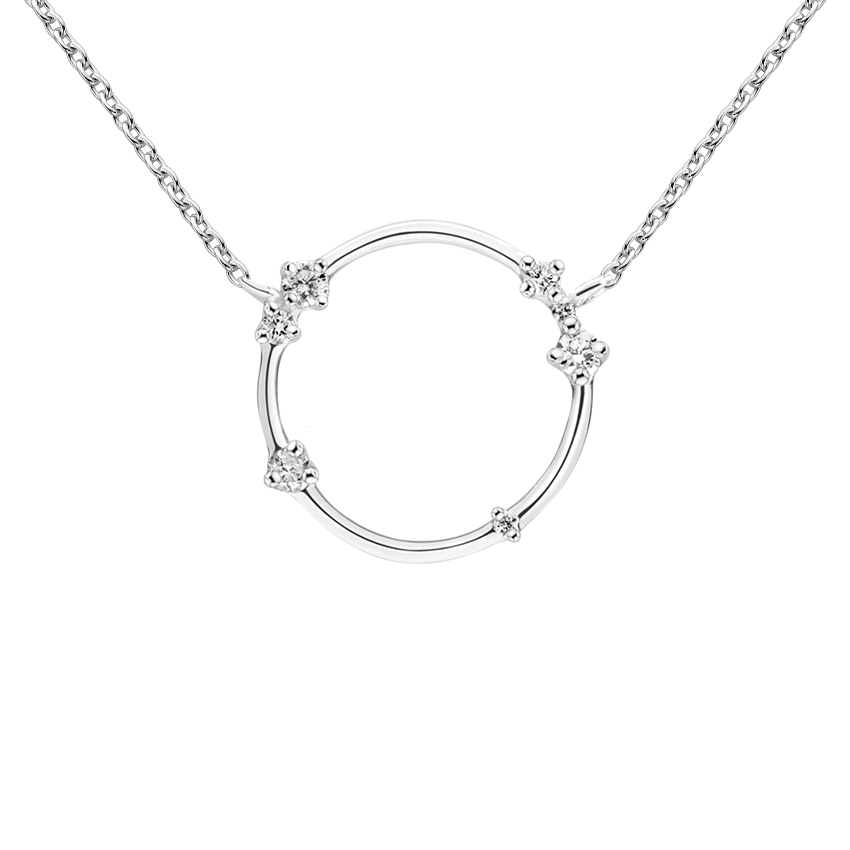 While this sleek circle pendant may appear to be a regular diamond necklace, it holds a special hidden message of romance for the wearer! This pendant features glistening diamonds that spell out the word "love" in Morse code. Unique and meaningful, this necklace is the perfect gift for your Cancer partner or loved one.  
Cosmic Connections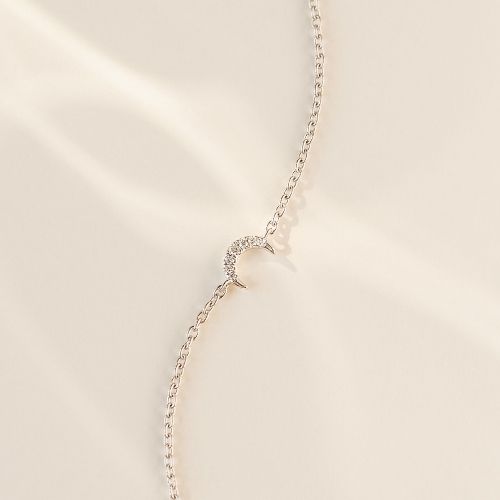 Ruled by the moon, Cancers are deeply connected to the celestial realm. Some believe that the moon even has a direct impact on their moods! Pieces featuring moon and star motifs?effortlessly represent the cosmic nature of this sign. 
Cosmo Diamond Pendant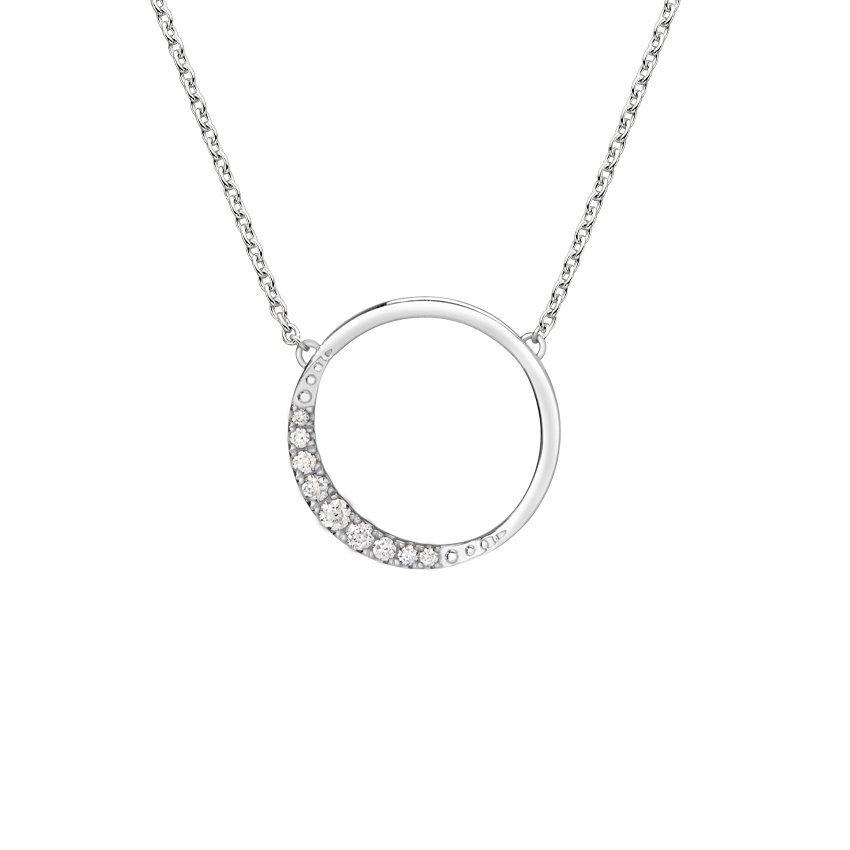 This circular pendant shimmers and shines with round diamonds in the shape of a crescent moon. 
Elara Diamond Ring
 
Round diamonds set in lotus-inspired impressions orbit the entirety of this band like shining, glamorous moons in this chic, captivating design. 
Moonlight Diamond Cuff Bracelet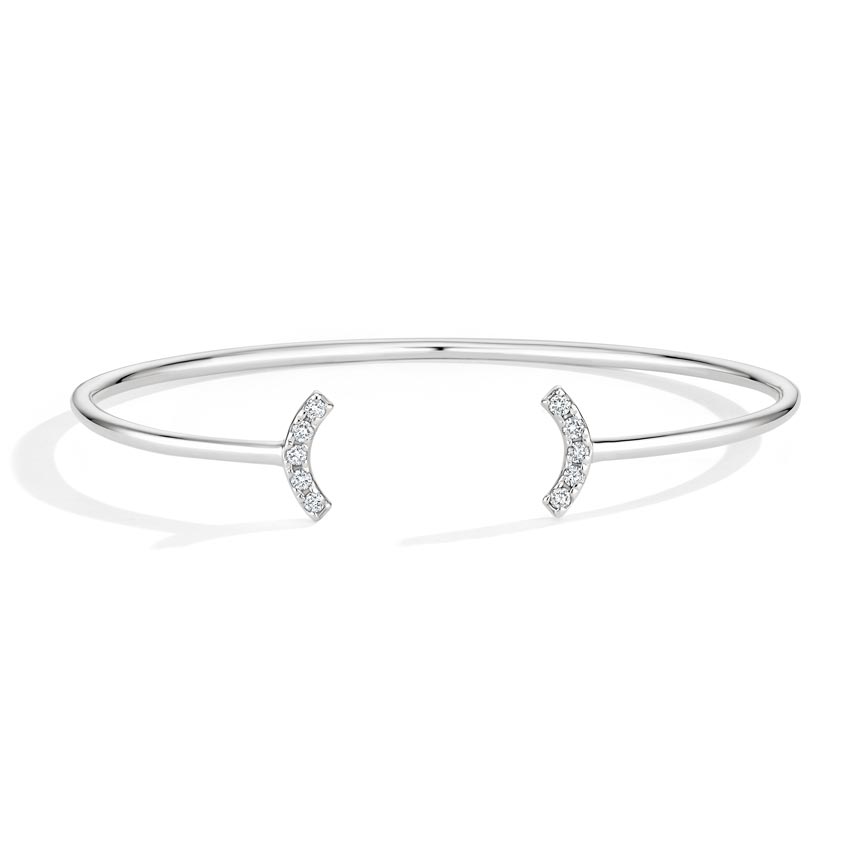 This lovely cuff bracelet features two diamond-accented crescents on each side of a lustrous silver band. Elegant and eye-catching like the shining evening moon, this cuff is crafted with a flexible design to create the perfect fit.  
Crescent Moon Sapphire and Diamond Pendant
 
A sparkling sapphire rests on a crescent moon of shimmering diamonds in this stylish pendant. 
Nature Inspired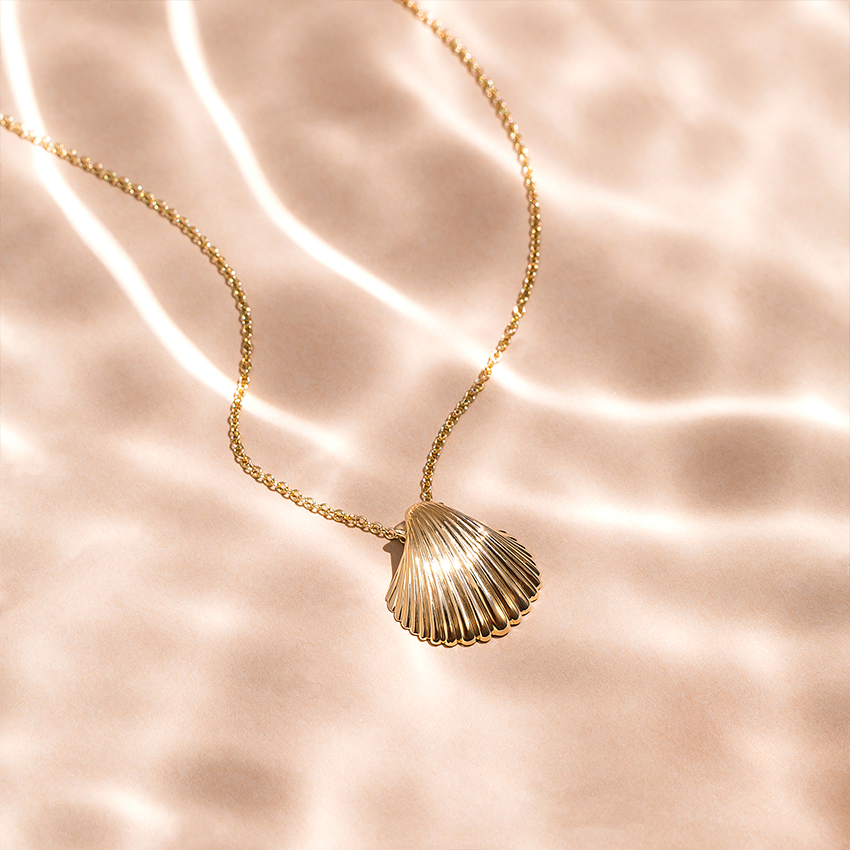 This sign is inherently intuitive and taps into the natural rhythms of the earth for guidance. Because Cancers find great comfort and enjoyment in nature, jewelry inspired by flora and fauna will suit them perfectly. Cancers will surely be drawn to nature inspired by flowers, vines, the sea, and other natural beauty. 
Luxe Olive Branch Diamond Hoop Pendant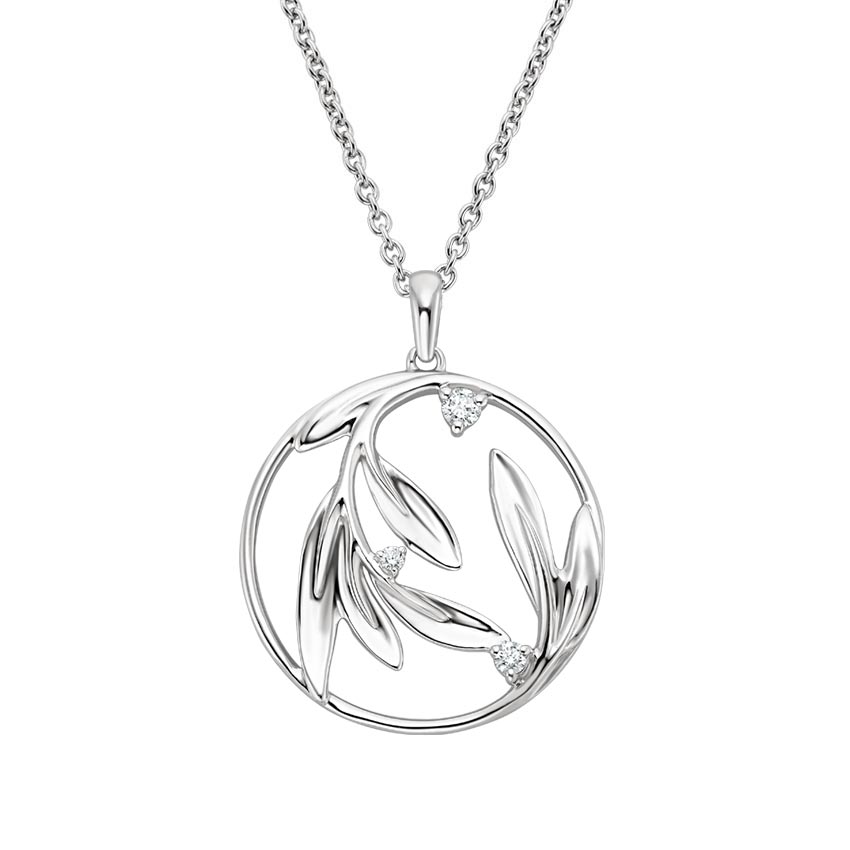 A symbol of peace and achievement, this circular hoop pendant features lustrous olive branches accented by diamonds for a meaningful, nature-inspired look 
Ivy Marina Earrings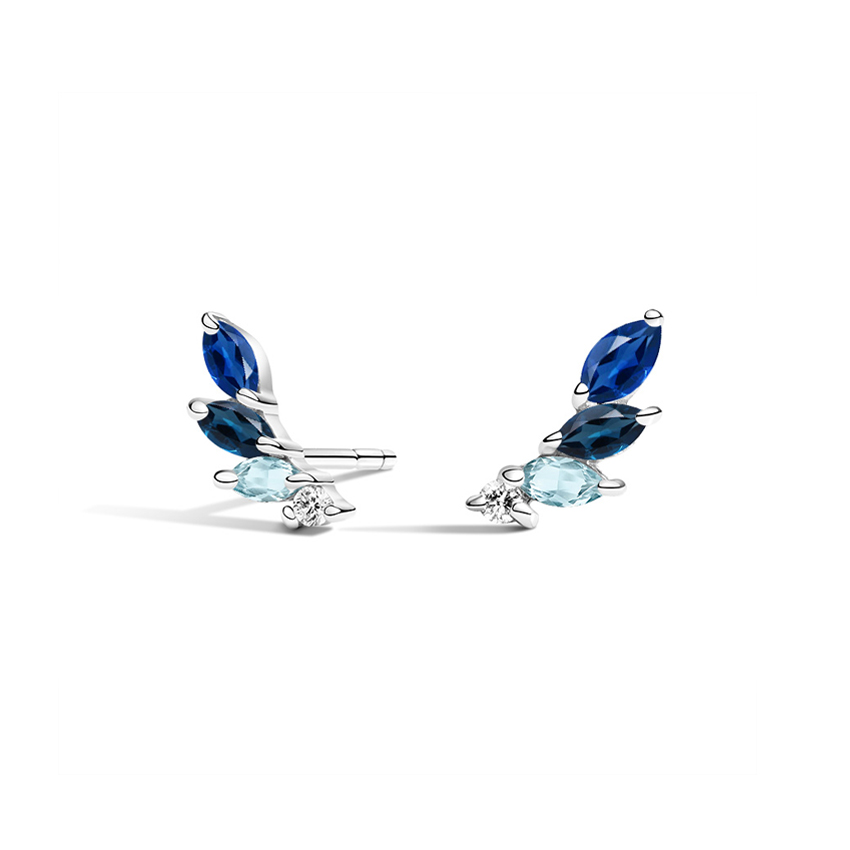 Diamonds, sapphires, aquamarines, and topazes rest in a curved row in these dazzling crawler earrings. 
Sweeping Ivy Diamond Open Ring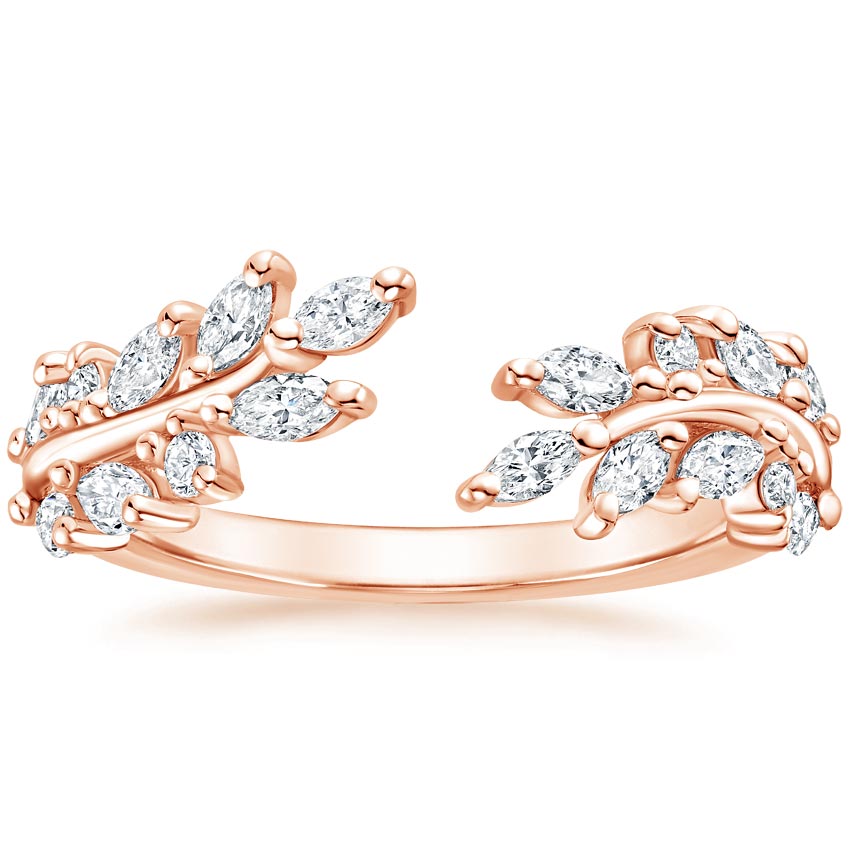 Inspired by the splendor of nature, a glistening vine of diamonds sweeps around the finger in this extraordinary open ring design. 
Turtle Diamond Pendant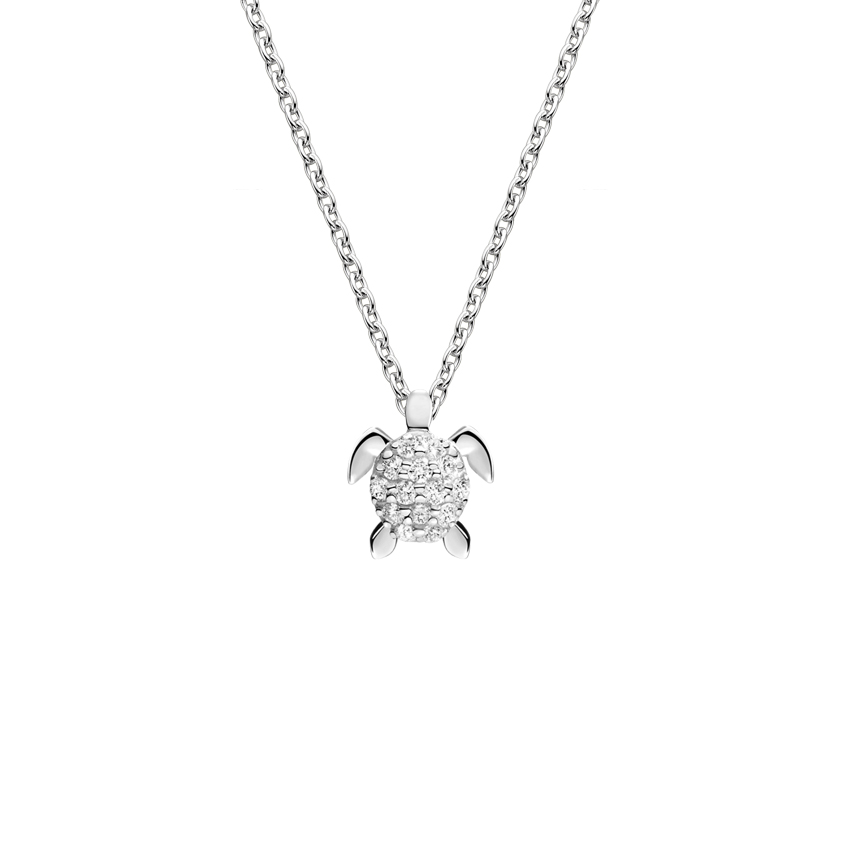 Sparkling with all the splendor of nature, this turtle's shell is made of dazzling, round diamonds for a chic and unique look. 
Final Thoughts
Which look is your favorite for Cancers? Let us know your sign in the comments below or on our?Facebook,?Twitter, or?Instagram!