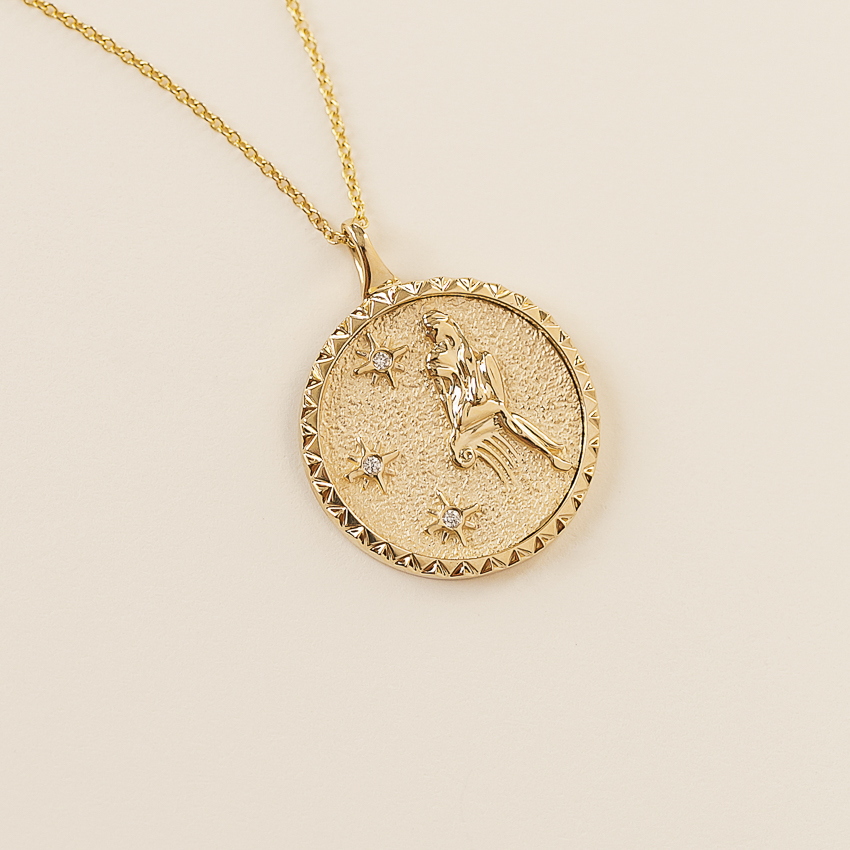 We're celebrating Virgo season! 
Those born between August 23rd and September 22nd have their sun in Virgo, ruled by the planet Mercury and symbolized by a beautiful maiden. Known for being loyal, kind, hardworking, and keenly perceptive, this Earth sign makes an excellent friend. Virgos are also one of the most passionate signs, they love life and are inspired by beauty. 
What is the Zodiac sign for Virgo?  
This practical Earth sign is represented by the symbol of the maiden, also known as Demeter the Greek Goddess, that rules the harvest and agriculture. Greek mythology considers her a mother figure, with a deep understanding of the cycle of life. Much like Demeter, Virgos have a logical, practical, and systematic approach to life. Their attention to detail and deep sense of humanity leaves nothing to chance. 
What month is a Virgo Zodiac sign?
The Virgo zodiac is primarily held by those born in September as this sign begins August 23rd and ends September 22nd. The transition from August to September marks the shift from the chaotic and energetic fire sign of the Leo to this cool and collected Earth sign. Because Virgo is ruled by Mercury, this season you should feel more settled internally and have a heightened sense of focus on your goals. Take advantage of this extra dose of motivation and focus as you allow it to seep into different areas of your life – whether that be your career, love, or new hobby!  
What are the personality traits of a Virgo?
Also nicknamed the Zodiac's lead organizer, Virgo's logical, practical, and systematic way of thinking ensures that nothing is left to chance. They live a conservative and well-organized daily life, often thinking about the big picture and making plans far in advance. Virgos are smart, sophisticated and should be your go-to friend when looking for some practical life advice.  
Virgos are in constant search of self-improvement opportunities. The same level of drive and perfectionism a Virgo expects in themselves can also be seen translated into the ones they keep close. They tend to surround themselves with others that are routine oriented, goal driven, and as equally hard working.  
Smart and intensely curious, Virgos crave a deep of understanding the "why" behind everything and pride themselves on having a deep sense of humanity. With this search for understanding often comes a strength of communication. Their well-developed speech and writing may lead them to choose career paths such as journalists, nurses, lawyers, and caregivers. 
What are the strengths of a Virgo?
Refined, harmonious, and consistent, Virgos are obsessed with making themselves the absolute best they can be. Their graceful yet determined nature allows them to stay on course and follow through with any task they put their mind to. Virgos always have their own backs and the backs of their friends, as you can count on them to be planned one step ahead with meticulous detail. Their need to provide consistency in their own lives often makes them the most reliable and stable friends or partners.  
What is the Zodiac stone for a Virgo?
The birthstone that belongs to the Virgo zodiac is the sapphire – the gemstone that brings inner clarity and balance. It is sometimes referred to as the 'wisdom stone" as it is thought to promote concentration, stimulate creativity, and enhance depth of thought. While many are familiar with sapphire being royal blue in color, this gemstone comes in virtually every color – including pink, green, purple, and orange. Beautiful sapphire birthstone jewelry makes the perfect gift for the Virgo in your life.  
Virgo Necklaces and Jewelry Gift Ideas
Charming, sophisticated, and practical Virgos are sure to love delicate and classic fine jewelry pieces that will never go out of style!
Virgo Diamond Pendant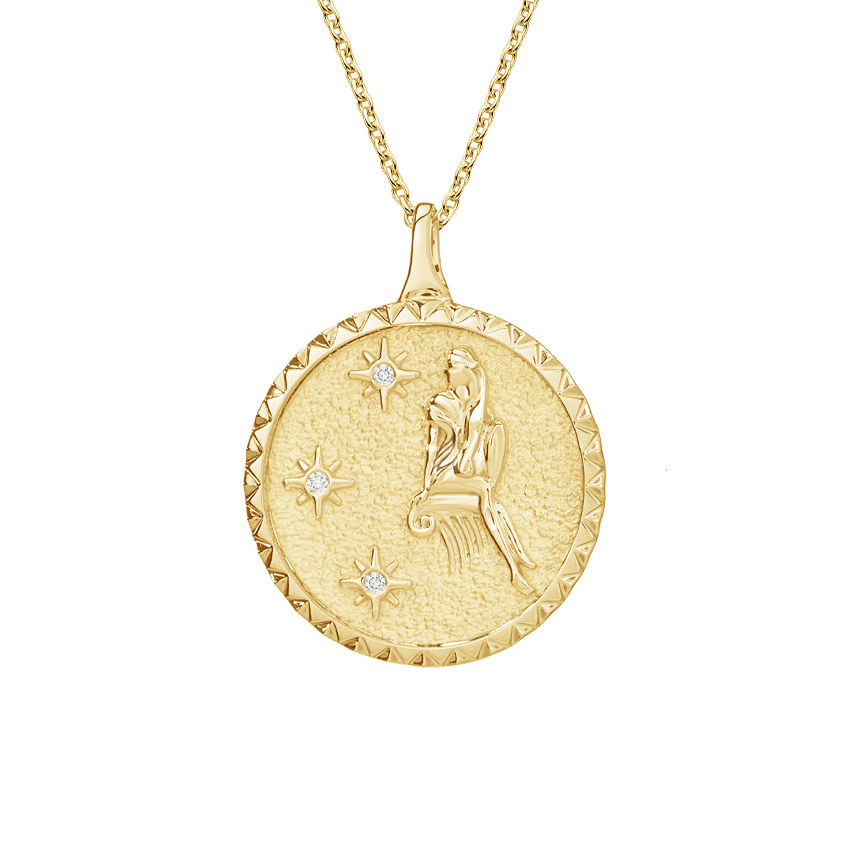 A woman embossed on a gold disc adorned with three starlike diamond accents empowers this medallion and its wearer with the characteristics of the Zodiac earth sign Virgo: creative, reliable, observant. An impression in the symbolic shape of the Virgo sign is carved into the textured second side while a single flush set diamond shines through from the front to the back, adding versatility to this artistic design. 
Diamond Tennis Bracelet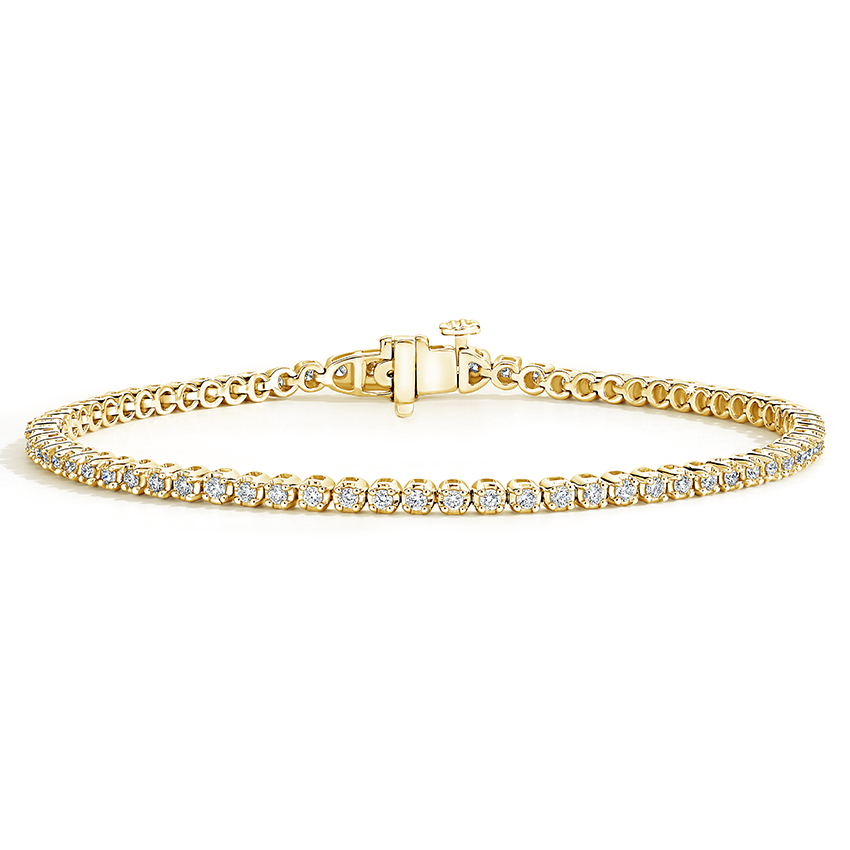 Modern and streamlined jewelry styles will appeal to this sign's meticulous and organized side. Virgos are known to be very practical and will appreciate staple jewelry pieces that they can wear every day and that will be appropriate for any situation. Diamond tennis bracelets are the perfect addition to any Virgo's capsule wardrobe. 
Siren Huggie Earrings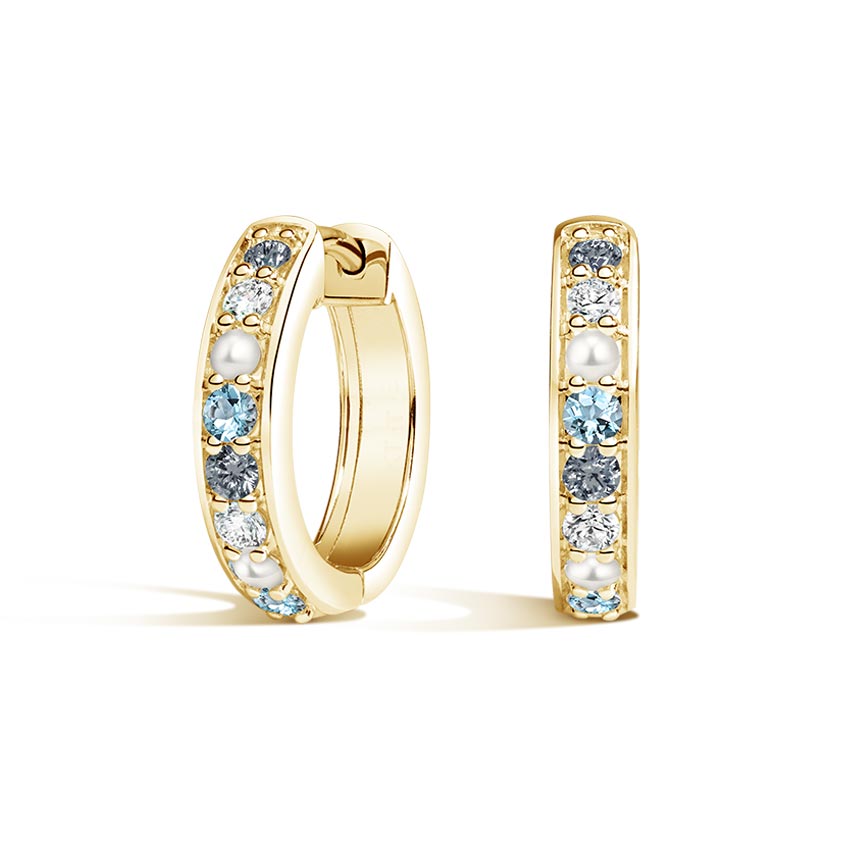 These glamorous huggie hoop earrings feature a row of dazzling prong-set diamonds, freshwater cultured pearls, spinels, and aquamarines set in lustrous gold. Secured with hinged latch backs, these earrings are perfect for elevated everyday wear. 
Sapphire Pavé Twist Pendant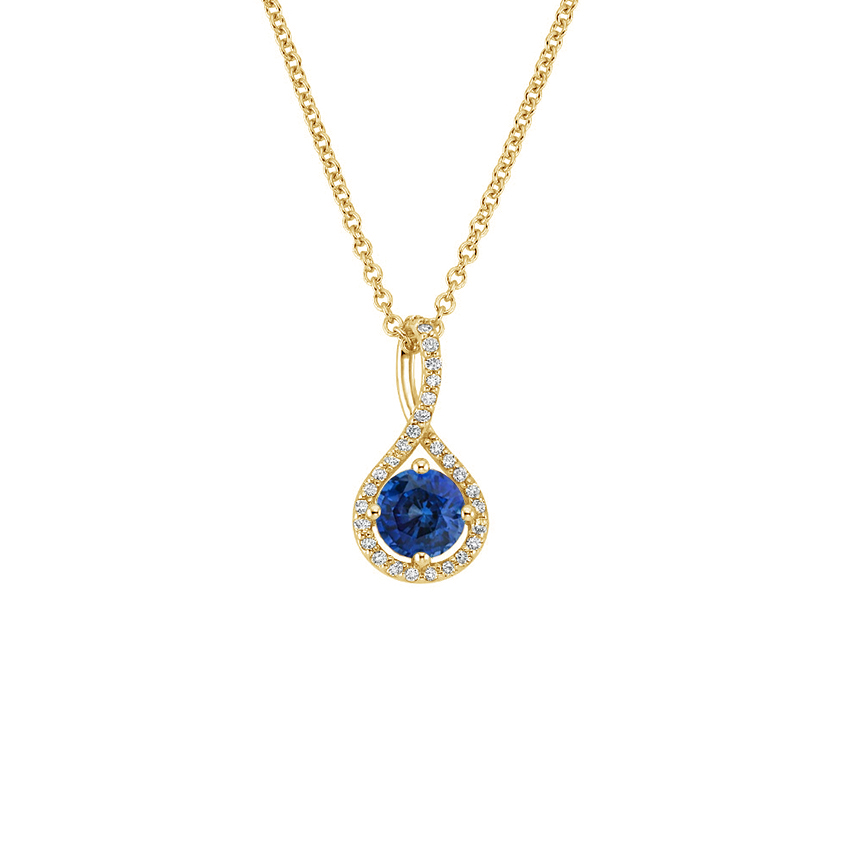 If you are looking for a piece of unique jewelry for the Virgo in your life, (even if that's you!), September sapphire birthstone jewelry makes the perfect gift. Shimmering pavé diamonds in lustrous gold form a sculptural twist around a serene blue sapphire in this glamorous pendant. 
Pear Diamond Stud Earrings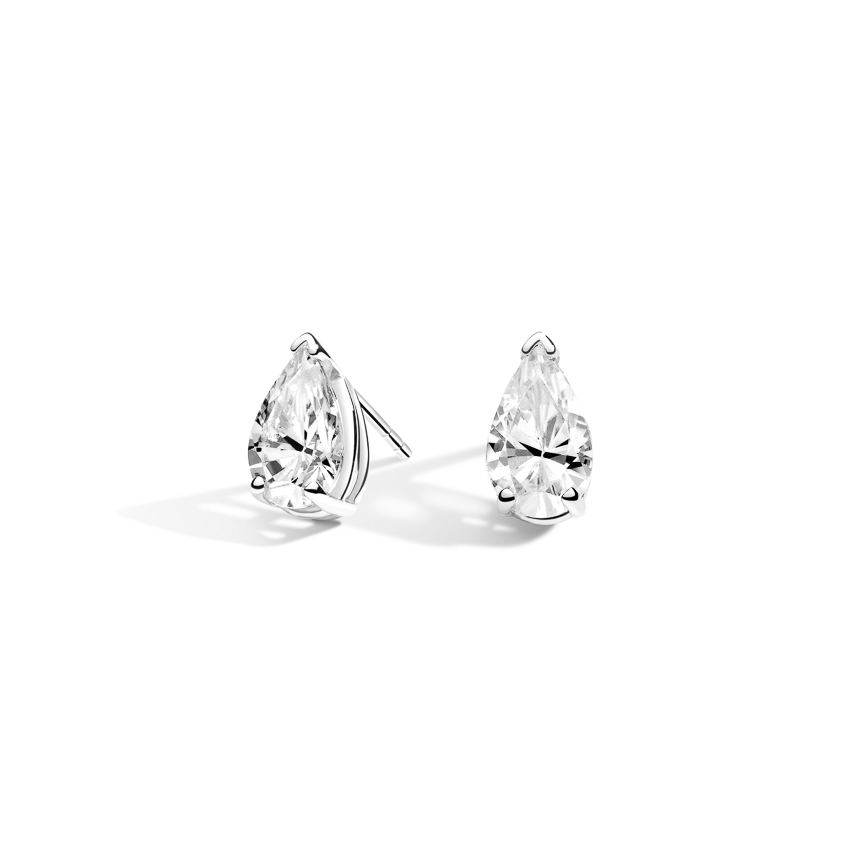 You can't go wrong with a classic! These stunning, eye-catching stud earrings feature glistening pear-shaped diamonds secured by guardian backs. 
Aspen Lab Emerald Pendant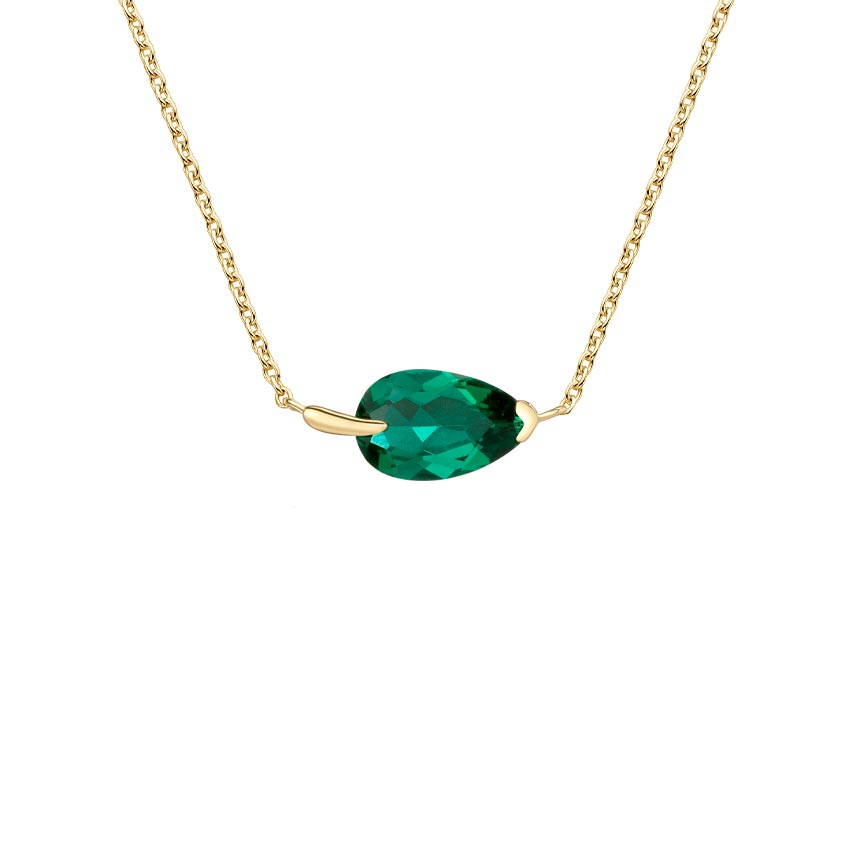 The perfect accessory for an Earth sign, this striking nature-inspired piece features a pear-shaped lab created emerald that is accented by an extended gold prong to form the shape of an elegant leaf. 
Sapphire Bezel Bracelet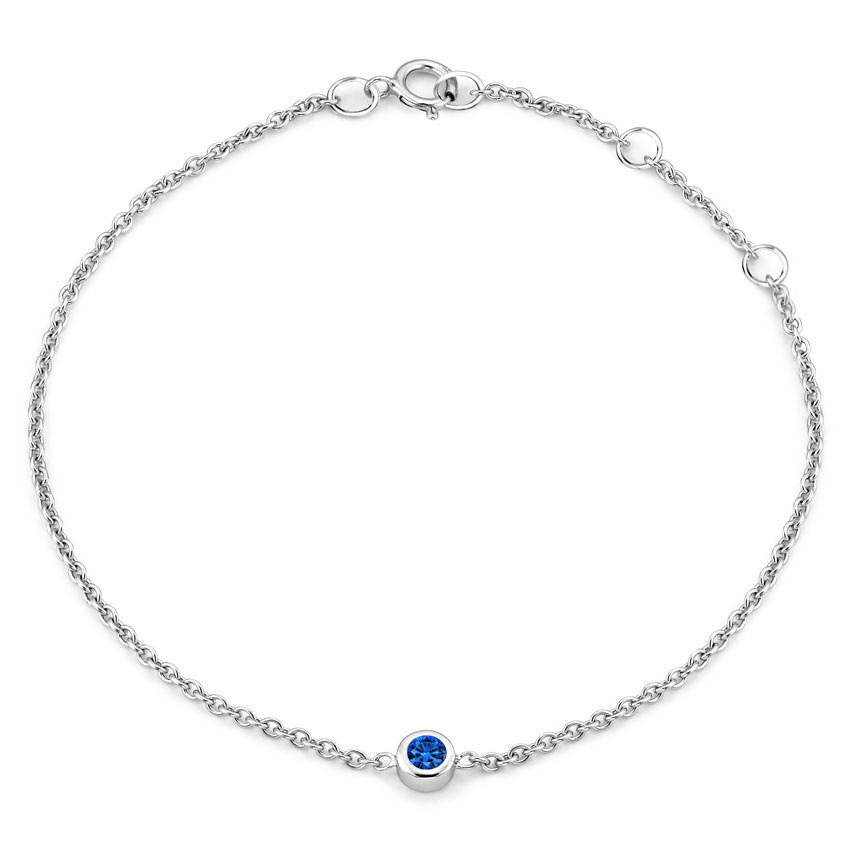 Although they may seem shy at first, Virgos are actually just security-driven. Someone befriending a Virgo will have to earn their trust before they open up. Once you do earn it, however, you'll have a loyal friend for life! Security loving Virgos will appreciate bezel settings, as these are the most secure diamond settings. Rather than traditional prongs, bezel settings completely encircle the diamond or gemstone in precious metal that will never snag or loosen. 
Zia Freshwater Cultured Pearl and Diamond Earrings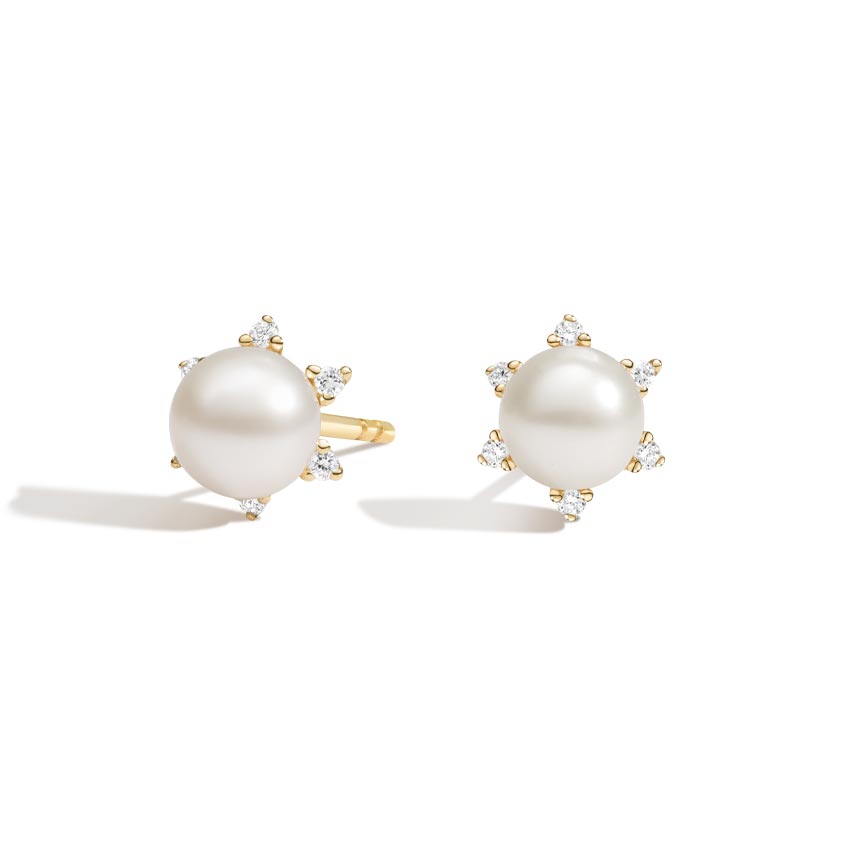 Glistening freshwater cultured pearls are surrounded by a sunburst halo of diamonds in these beautiful stud earrings that are perfect for elevated everyday wear. 
Final Thoughts 
Which look is your favorite for Virgos? Let us know your favorite styles in the comments below or on our Facebook, Twitter, or Instagram!