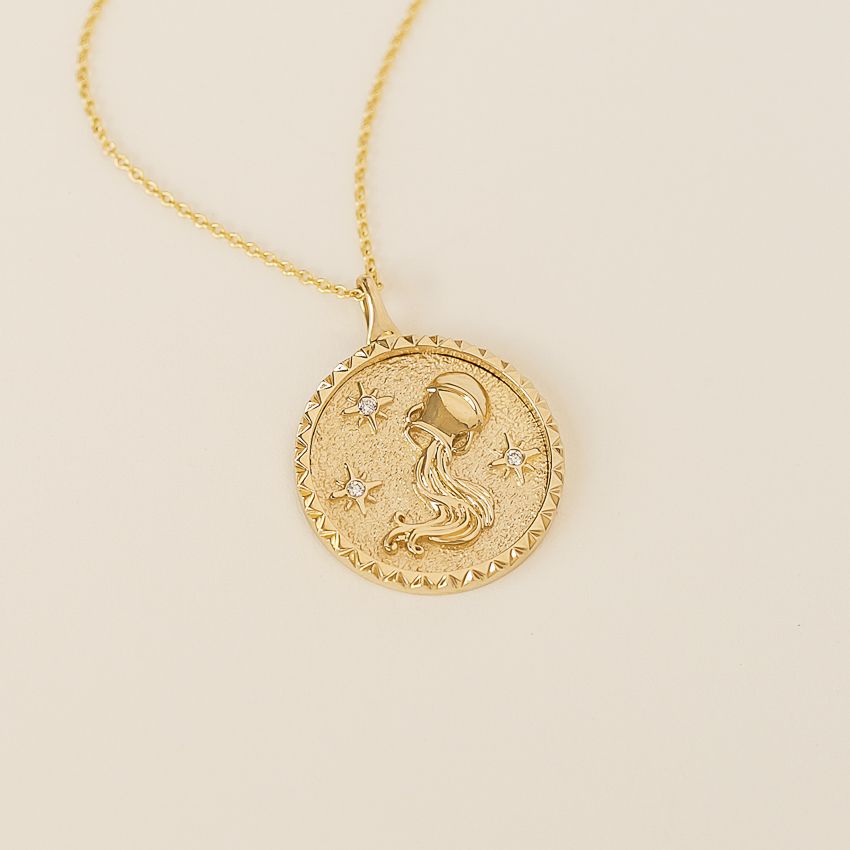 The planets are aligning for Aquarius season! Celebrate the Aquarian in your life with one of our favorite jewelry picks for this star sign.
What is an Aquarius?
Those born between January 20 and February 18 are blessed to be born under this free-spirited zodiac sign. Despite being represented by the water bearer and having "aqua" in its name, Aquarius is actually the last air sign of the zodiac. Like other air signs, Gemini and Libra, Aquarians are associated with spontaneity, intellectual curiosity, and independence.
Aquarius Personality Traits
Aquarius signs are the true revolutionaries of the zodiac, bucking convention and caring more for emotional expression and personal beliefs than strict rules or tradition. They also care deeply about others and are considered one of the most humanitarian star signs. Aquarian's idealism makes them fierce and compassionate friends. Aquarius is truly dedicated to making the world around them a better place. Their emotional nature and strong sense of integrity also makes them open to taking risks and venturing out into uncharted territory.
What kind of jewelry do Aquarius like?
Aquarius jewelry should represent the many facets and passions of the wearer! These lustrous pieces of fine jewelry embody the bold and beautiful energy of the Aquarian on your gift list.
Boho Chic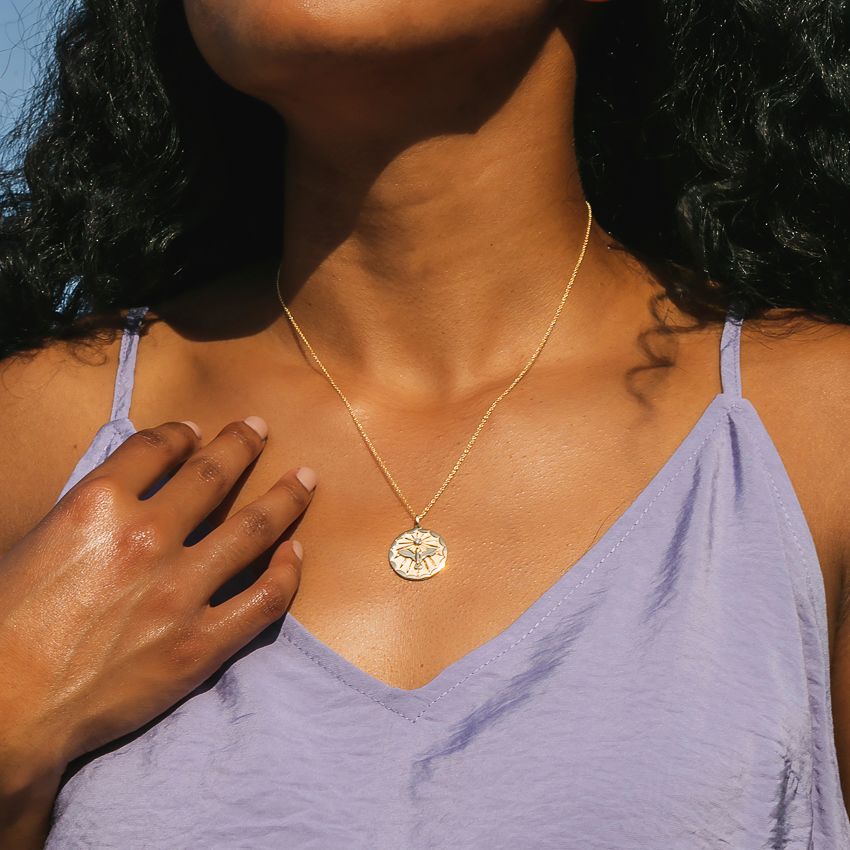 As one of the most rebellious and free-spirited star signs full of wanderlust, it's only natural that Aquarius would be drawn to boho and nature inspired designs. Bold and lustrous medallion necklaces featuring stand-out engravings and shimmering gemstones are a particularly on trend choice for the Aquarius in your life, along with unique fashion rings and stacked earrings or bracelets.
Fiori Signet Ring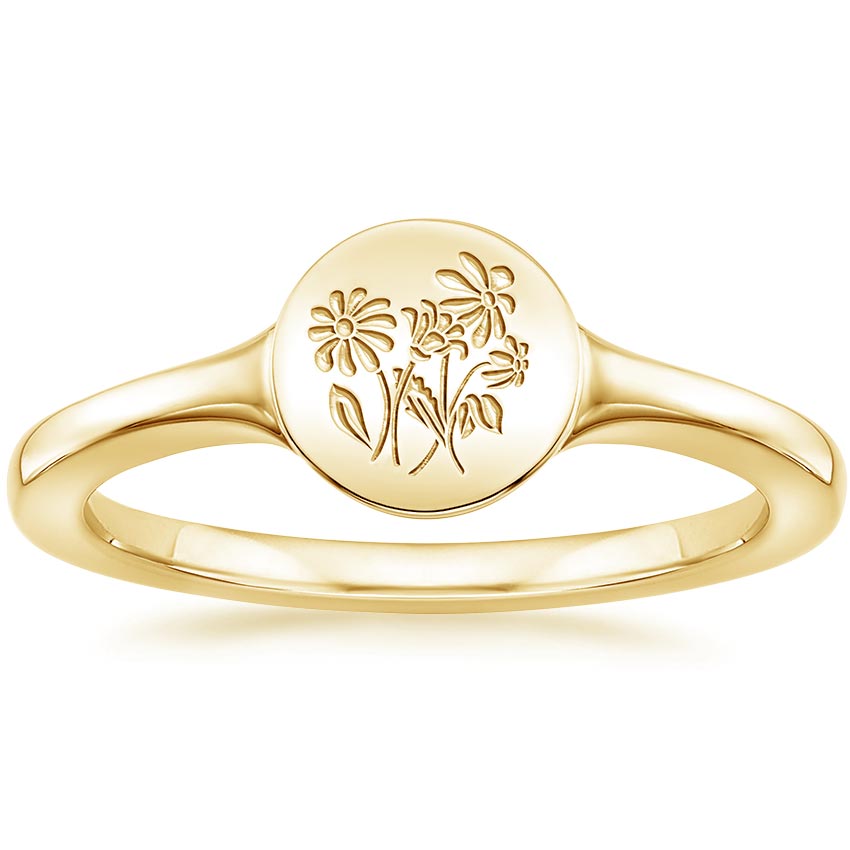 What could be a better symbol for an Aquarius than wildflowers? Dainty floral engravings grace this petite signet ring that is perfect as an everyday staple.
Sunrise Diamond Medallion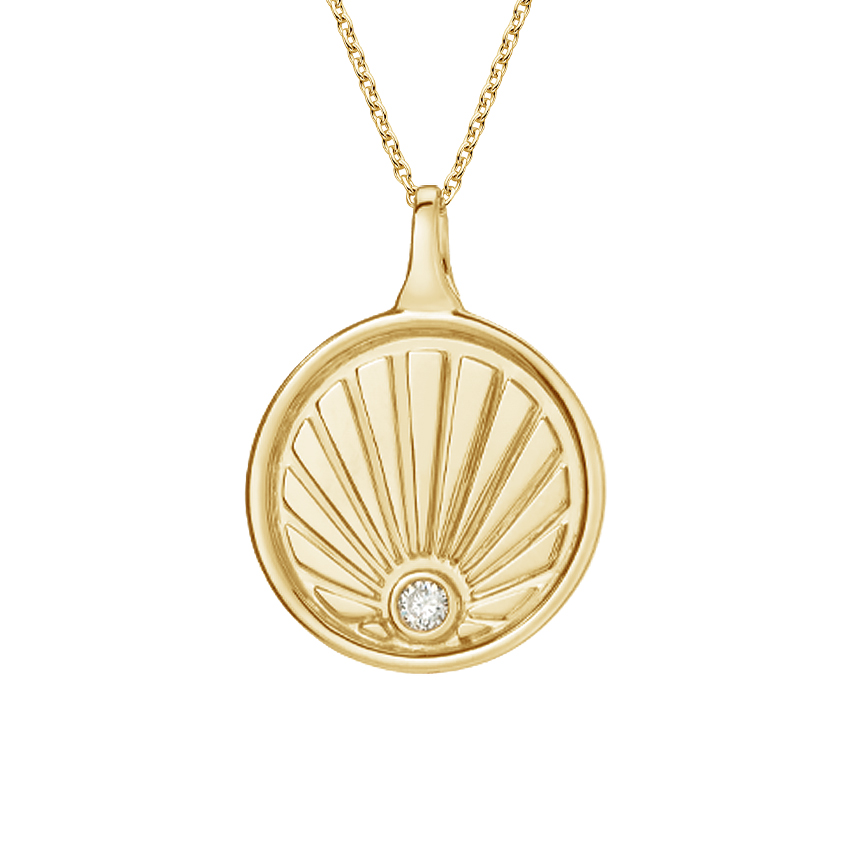 Sun rays meet at a bezel-set diamond vanishing point creating a chic look in this medallion with a smooth high polish rounded border.
Crescent Diamond Bracelet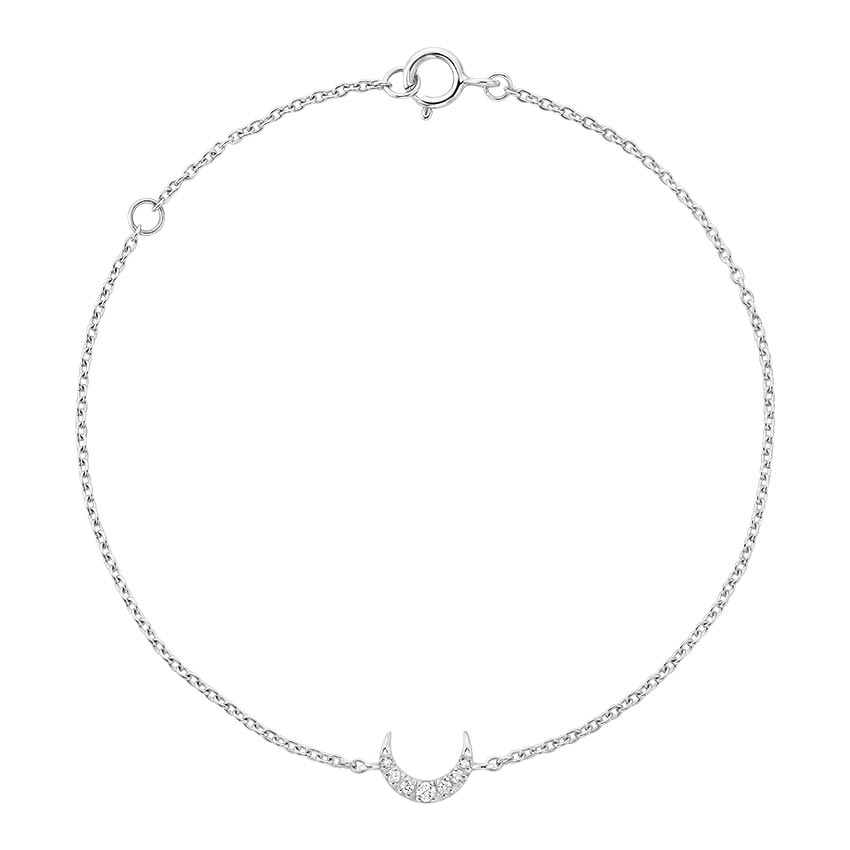 Delicate yet dazzling, a crescent moon with pave diamond accents glimmers along the wrist.
Valerie Freshwater Cultured Pearl Earrings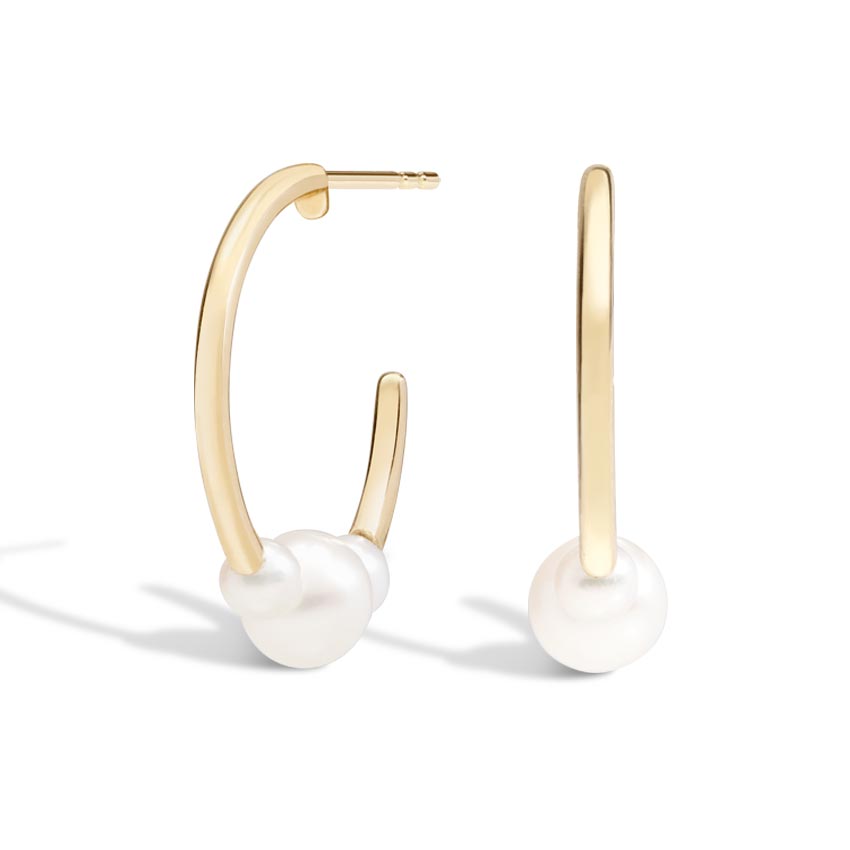 Sophisticated and chic, these earrings feature three shining freshwater cultured pearls centered on a lustrous gold hoop for an effortless, eye-catching look.
Feliz Diamond Cuff Bracelet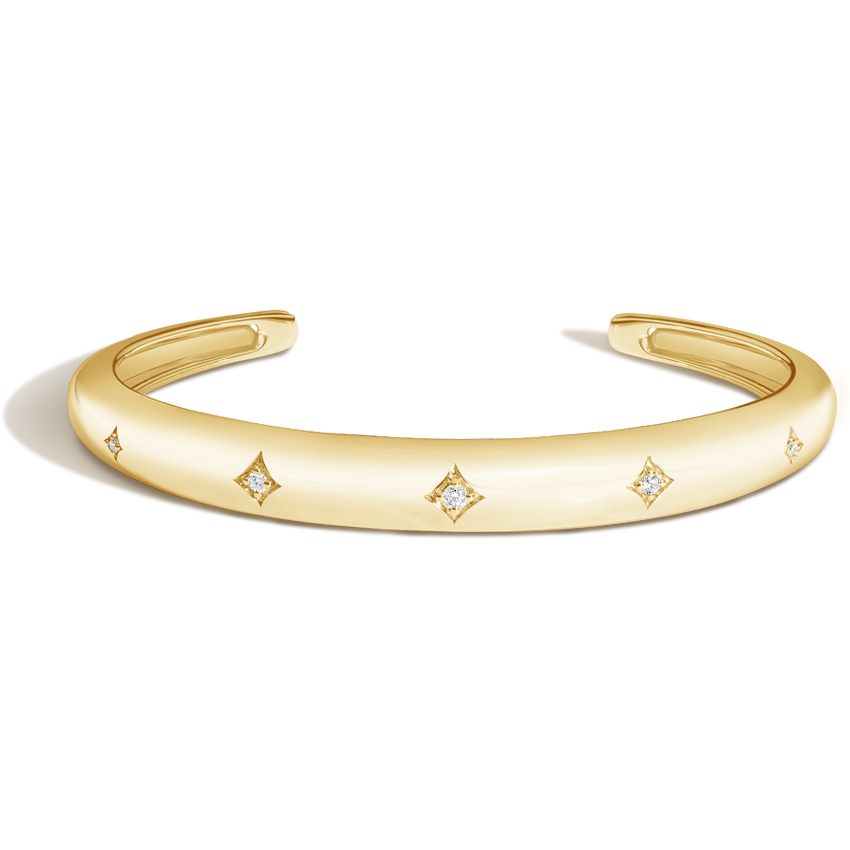 A single line of diamonds shine like starlight from a lotus-inspired impression in this bangle. Perfect as an understated statement piece or paired with other bracelets in a set, this design is sure to delight.
Colorful and Whimsical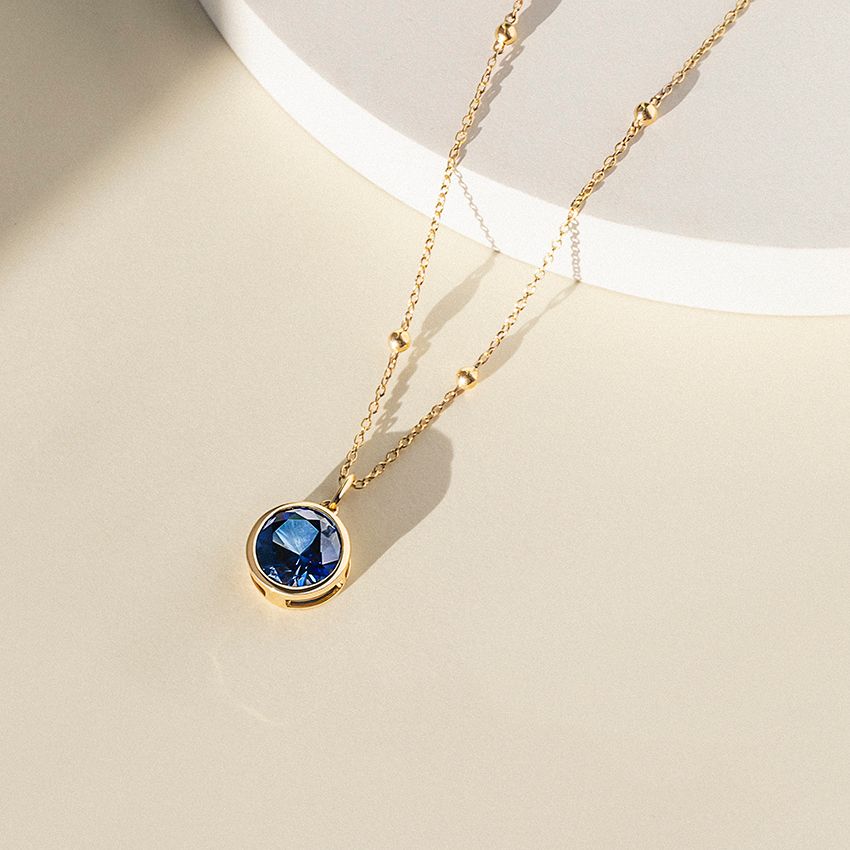 Aquarius do not shy away from color or eye-catching pieces! Their personal style can learn toward eccentricity and a penchant for mixing and matching. Their disregard for tradition also makes them tend to be trendsetters rather than followers. Richly colored gemstones, especially pieces with the Aquarius birthstone, amethyst, will be appreciated by the Aquarius in your life.
Open Rainbow Pendant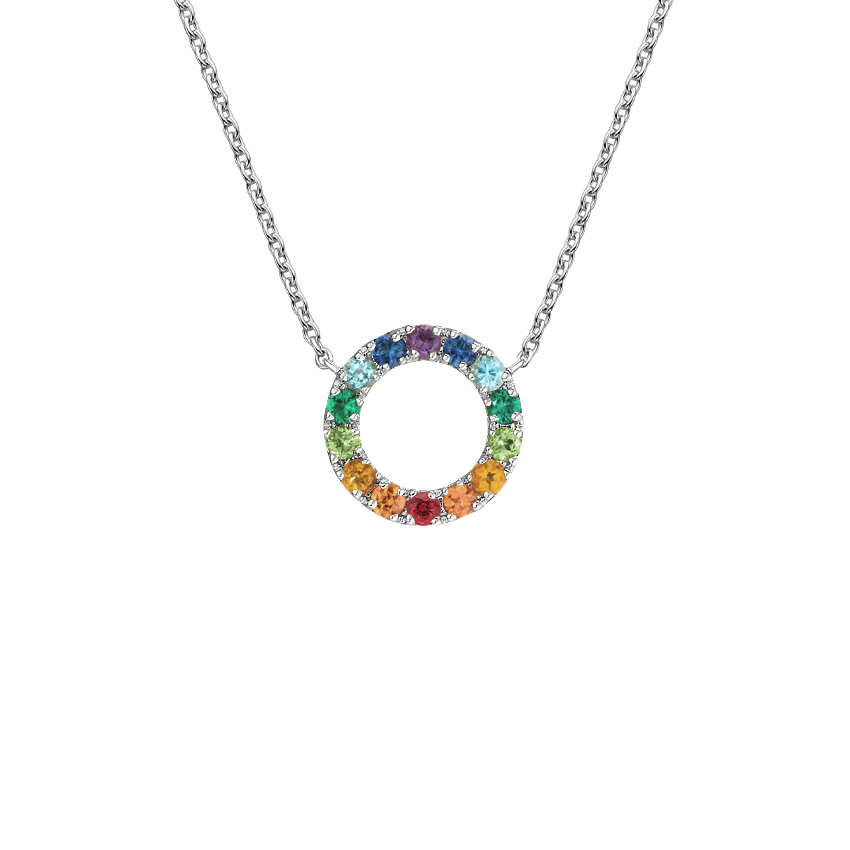 Set with a lab created ruby, an amethyst, lab emeralds, topazes, peridots, citrines, and multi-colored lab sapphires, this stunning pendant glitters in all hues of the rainbow.
Lilac Bouquet Earrings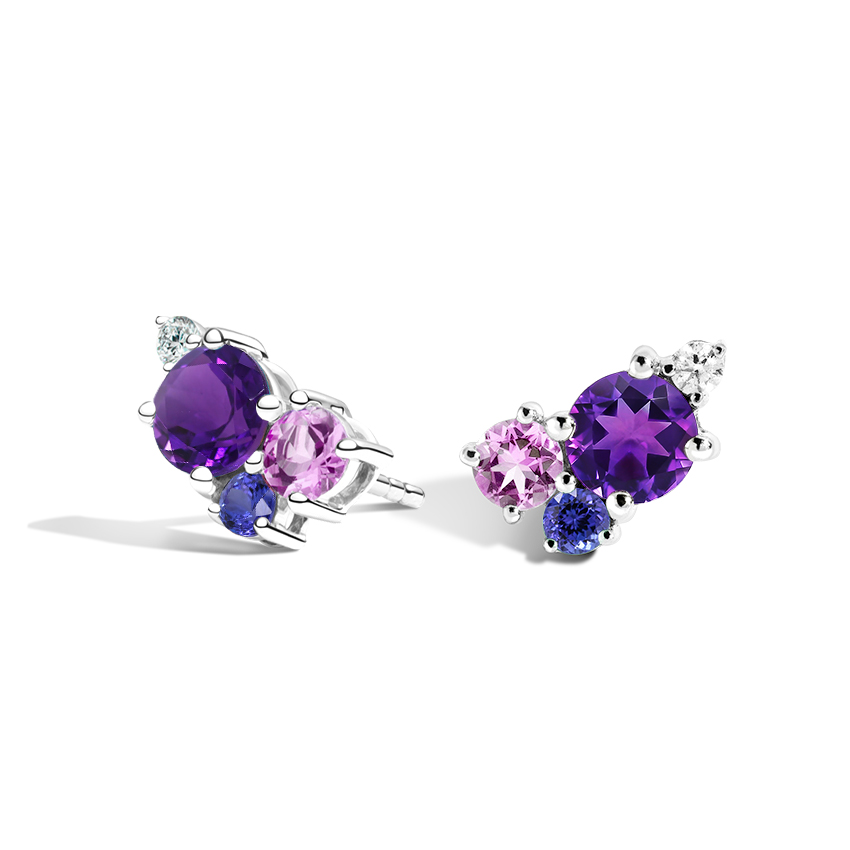 A glittering gemstone cluster of amethysts, pink spinels, tanzanites, and diamonds gather together for a truly unique look. These gemstone stud earrings are chic, playful, and perfect for any occasion.
Lia Lab Created Emerald Chain Bracelet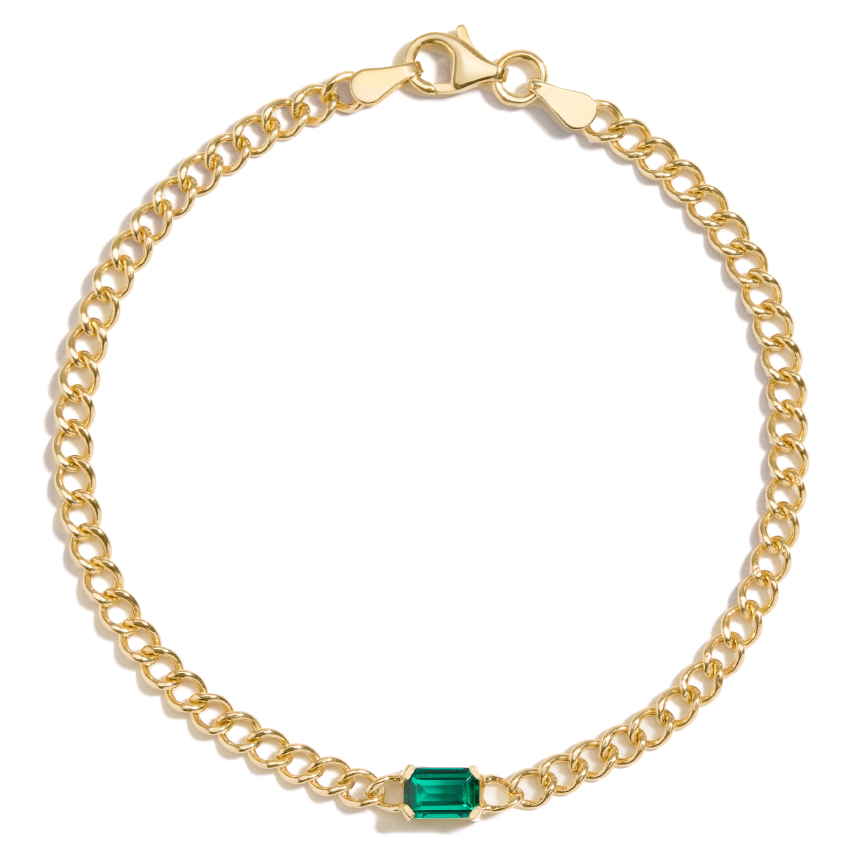 An east-west emerald-cut lab created emerald takes centerstage in this edgy, trendy chain link bracelet.
Burgundy Ombre Ring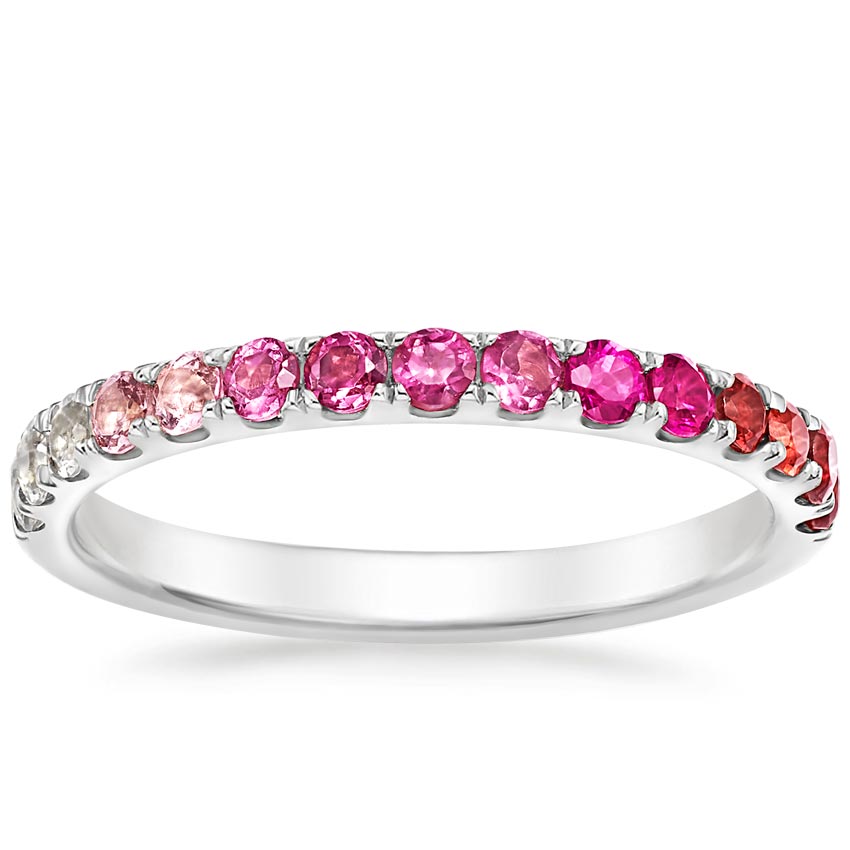 Shimmering rubies, sapphires, garnets, and morganites create an eye-catching ombre effect that wraps half of the way around this chic, whimsical ring.
Aquamarine and Blue Enamel Halo Stud Earrings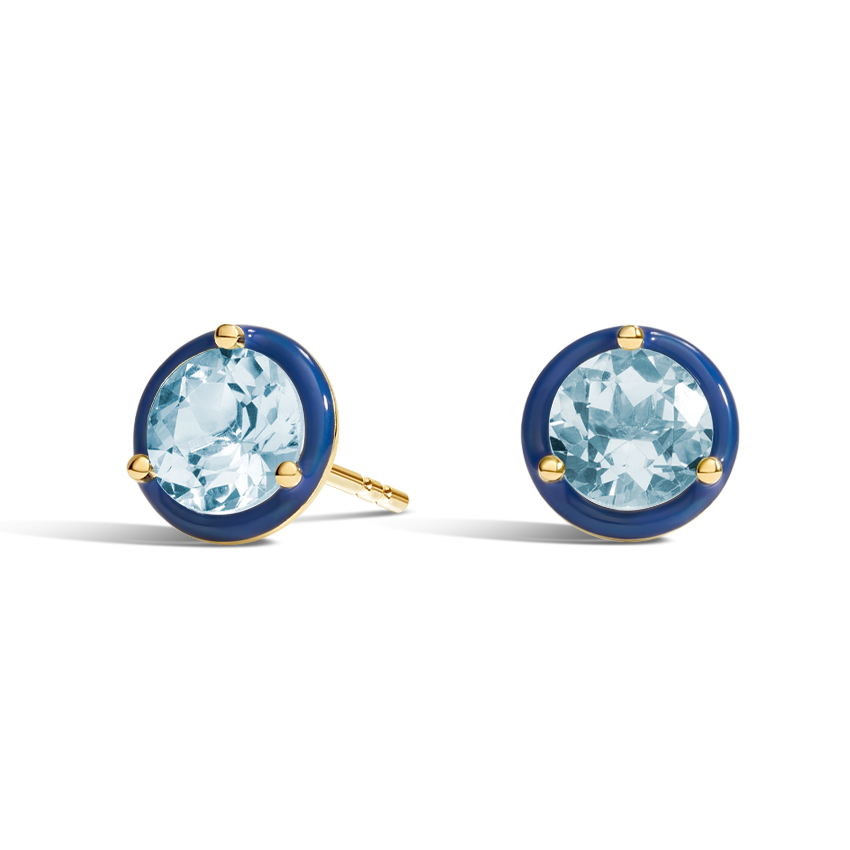 An eye-catching halo of blue enamel surrounds a glistening aquamarine in these sophisticated yet versatile gold earrings.
Gifts that Give Back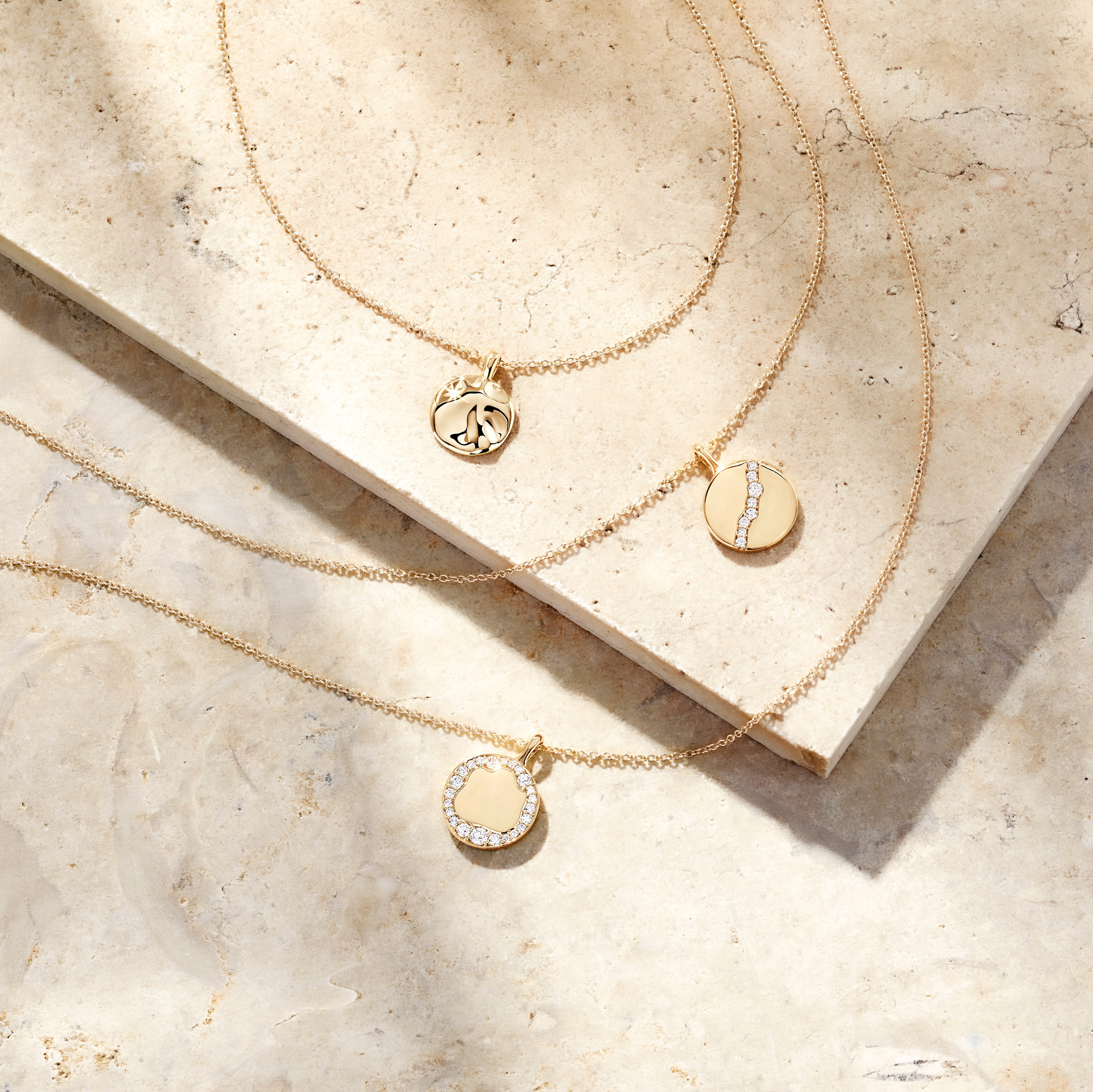 As the most humanitarian zodiac sign, Aquarius will appreciate gifts that give back or hold special meaning. In addition to being made with Beyond Conflict Free™ diamonds and primarily recycled precious metals, these beautiful pieces all give back to social causes that work to make the world a better place.
Amazon Rainforest Diamond Pendant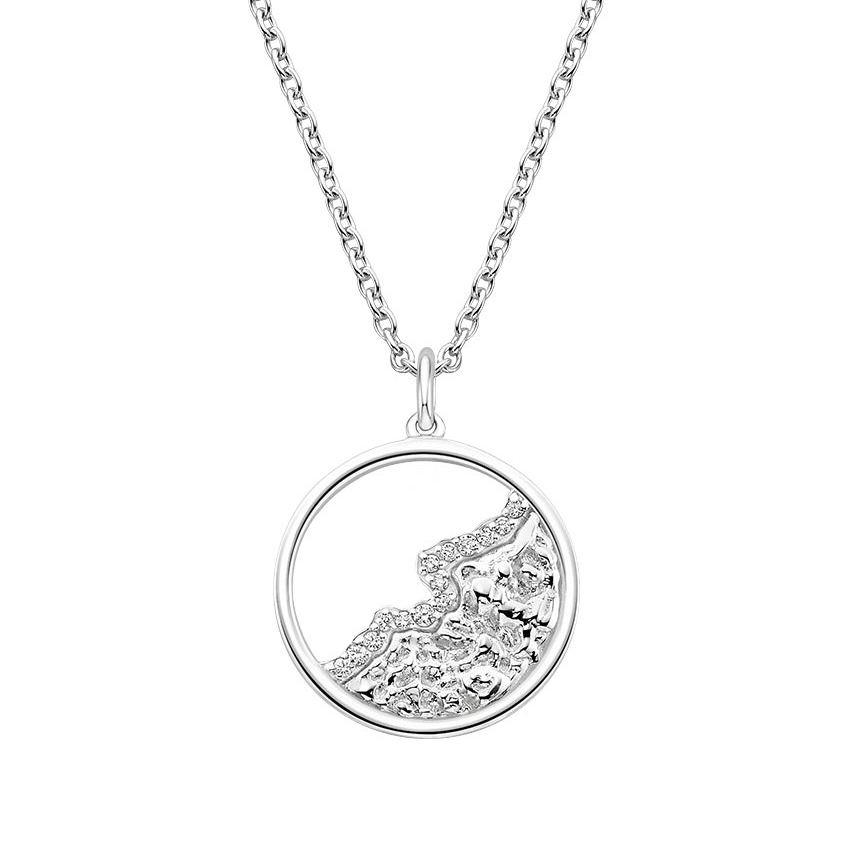 Created in partnership with the Rainforest Alliance to raise awareness around climate change and the destruction of the rainforest, this handcrafted pendant is inspired by the iconic curves of the Amazon River. A lustrous silver forest and a shimmering diamond accented river are mirrored by empty space, representing the undetermined future that we have the power to change. By donating to the Rainforest Alliance, we support their mission to create a more sustainable world in the Amazon and beyond.
Inner Compass Light Brown Diamond Pendant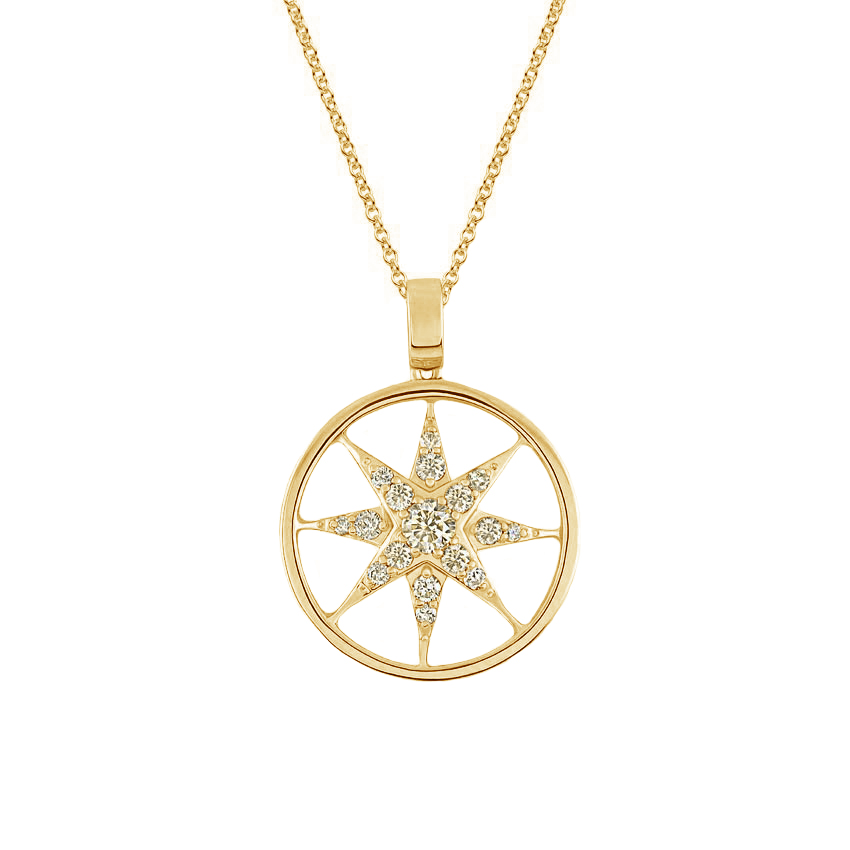 Aquarians can follow their heart with this unique, compass-inspired pendant with earth-tone diamond accents creating sparkle from every direction. This design is a part of the Diamonds That Care Collection that supports Feeding America's COVID Relief Fund.
Fairmined Tierra Diamond Cuff Bracelet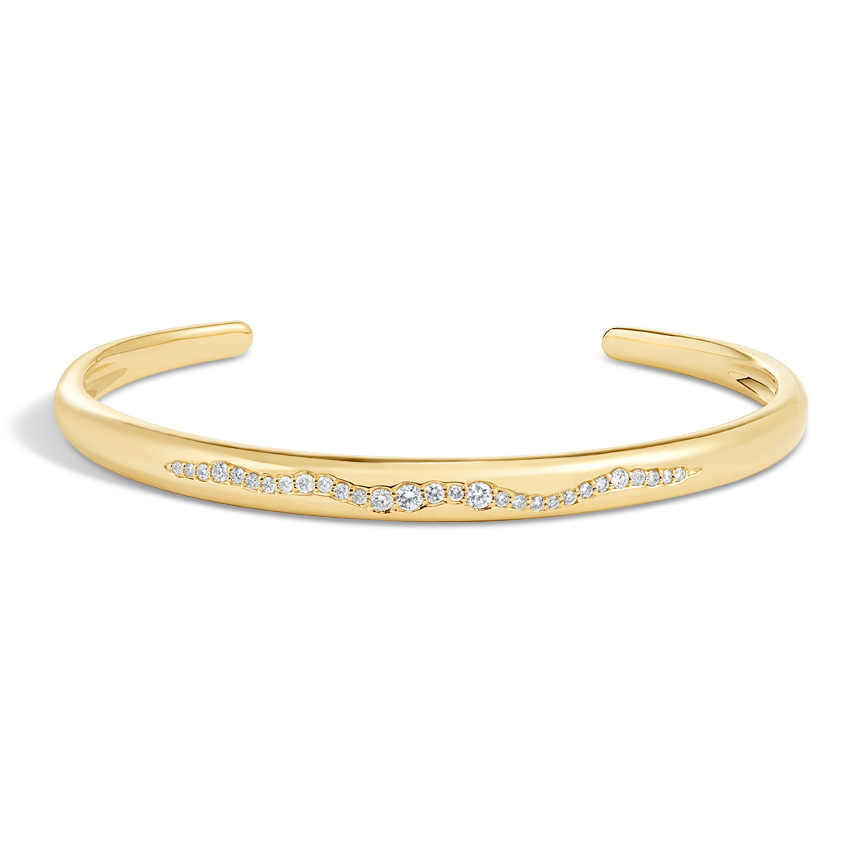 A line of diamonds flows across the surface of this lustrous cuff while an engraved Fairmined stamp on the inner edge signifies its responsible origins. As a part of the Limited Edition Fairmined Collection, your purchase contributes to the socioeconomic development and environmental protection of artisanal and small-scale mining communities. The Fairmined initiative transforms mining into an active force for good, providing a source of gold to be proud of.
Solidarity Diamond Pendant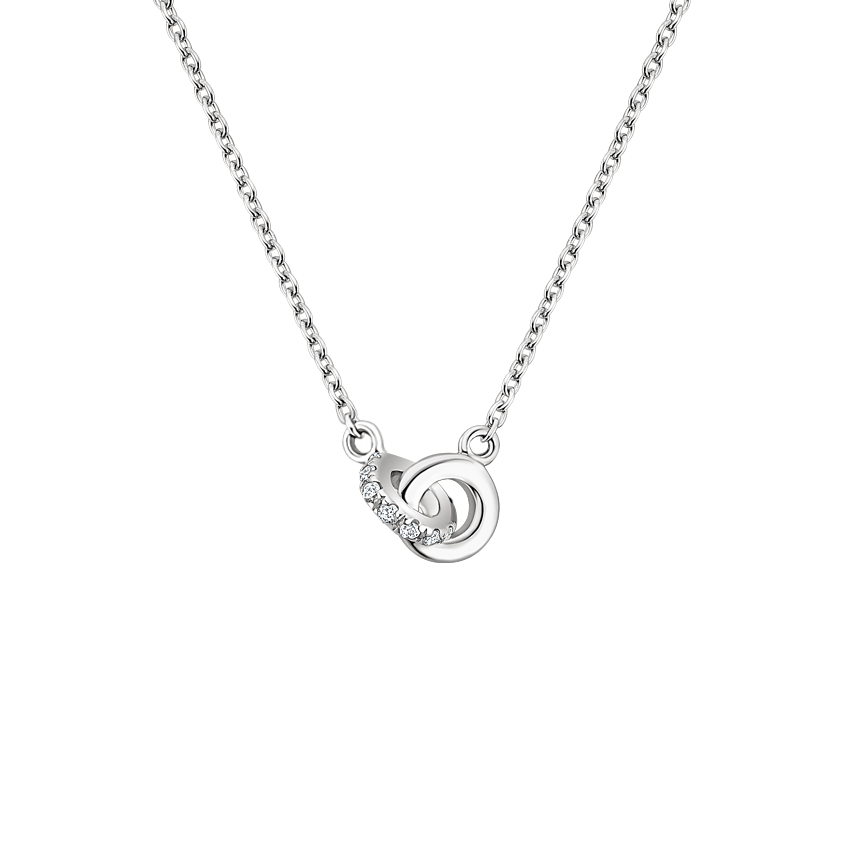 Strength in unity, resiliency, and hope define this diamond pendant that hangs elegantly from a lustrous cable chain. By donating to Feeding America's COVID Relief Fund, we support hunger relief. In charity, sickness, and in health, we are better together—even from a distance.
Her Diamond Necklace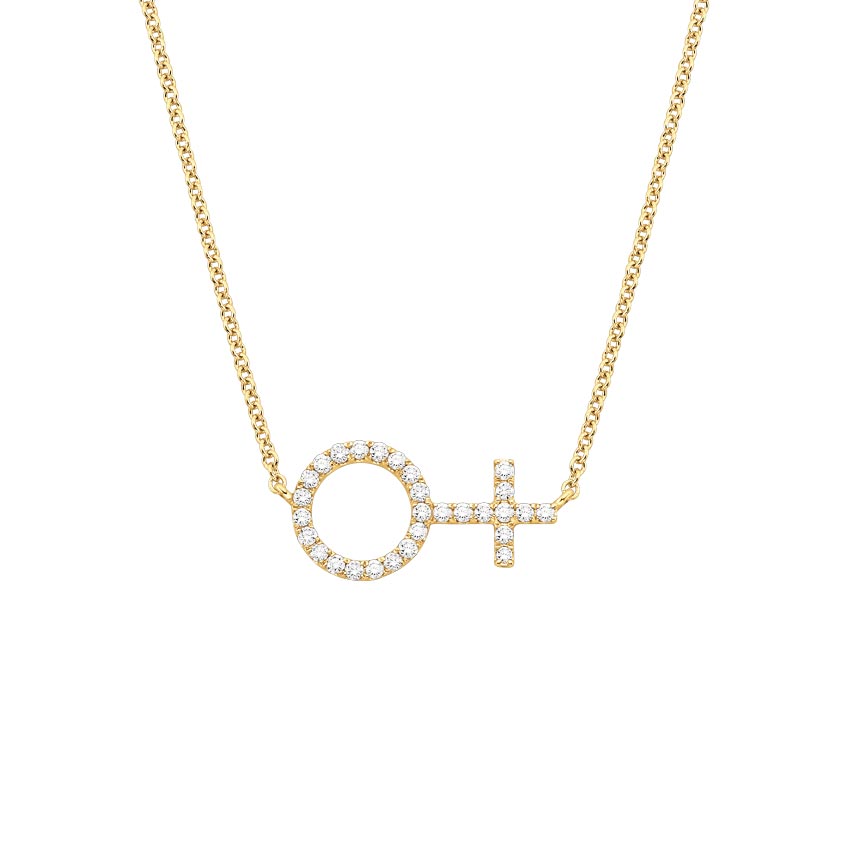 Dazzling and powerful, this design was inspired by our donation to a non-profit organization that advocates for girls' education and equality.
Simone I. Smith Honeycomb Hoop Earrings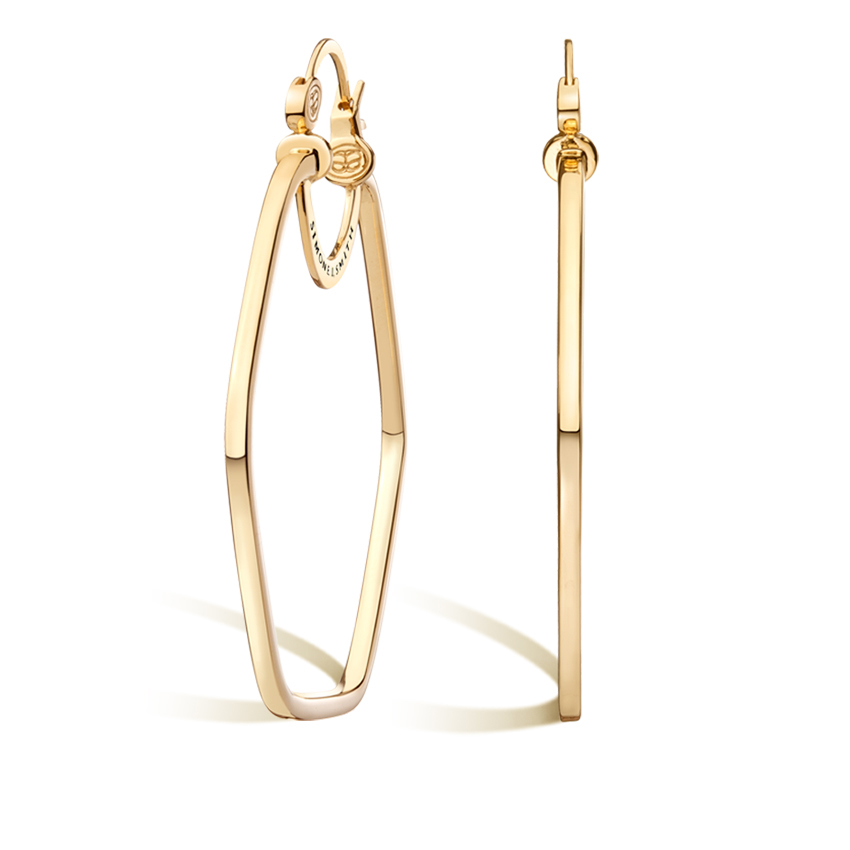 Chic and striking, these honeycomb-inspired earrings feature gleaming hoops of lustrous precious metal in a breathtaking design. By donating to the NAACP, we support their mission to seek structural changes to expand democracy, eliminate disparities, and achieve racial justice through litigation, advocacy, and public education.
Final Thoughts
Which look is your favorite for Aquarius? Let us know your favorite styles in the comments below or on our Facebook, Twitter, or Instagram!