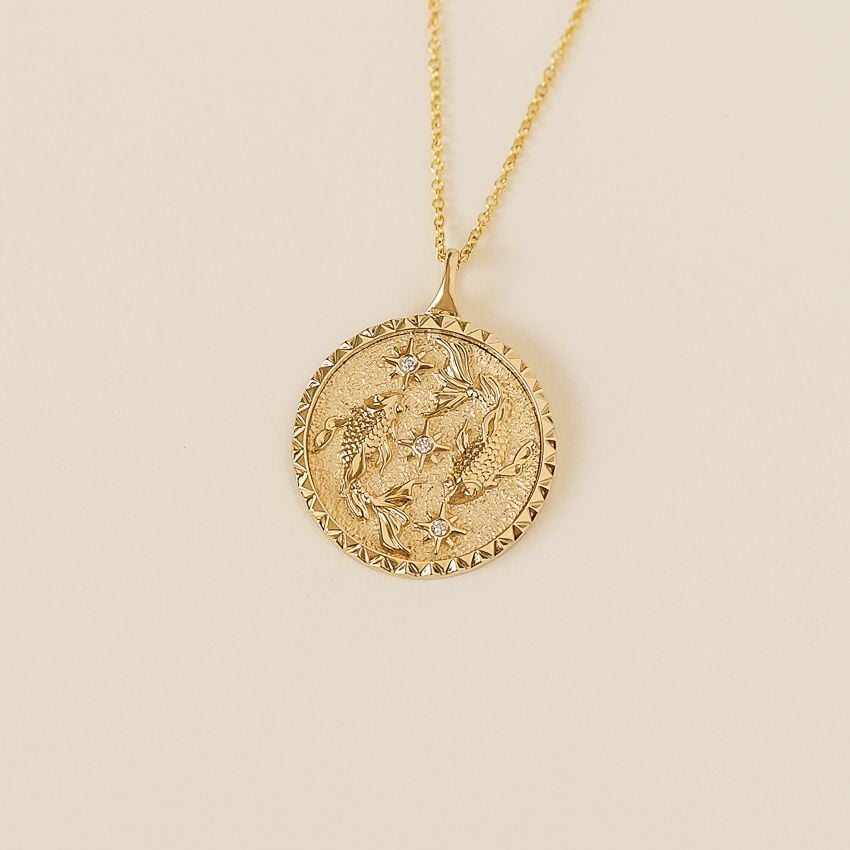 We're celebrating Pisces season! Show the Pisces in your life you care with these dreamy and beautiful fine jewelry pieces.
What is a Pisces?
Those with birthdays between February 19th and March 20th are Pisces. Represented by two fish, this water sign is the final constellation in the zodiac. Like the other water signs of the zodiac, Scorpio and Cancer, Pisces are known for their emotional, intuitive, and mysterious natures.
Pisces Personality Traits
Empathetic, instinctive, and emotionally sensitive, Pisces often get along well with others and have a deep sense of self. Pisces are intelligent and imaginative, often leading them to be creatives enjoying expression through art and exploration. Many people also consider Pisces to be the most spiritually attuned of all the zodiac signs.
What Kind of Jewelry Gifts do Pisces Like?
These dreamy and unique fine jewelry picks are the perfect gift for any Pisces.
Calm And Cool Blue Gemstones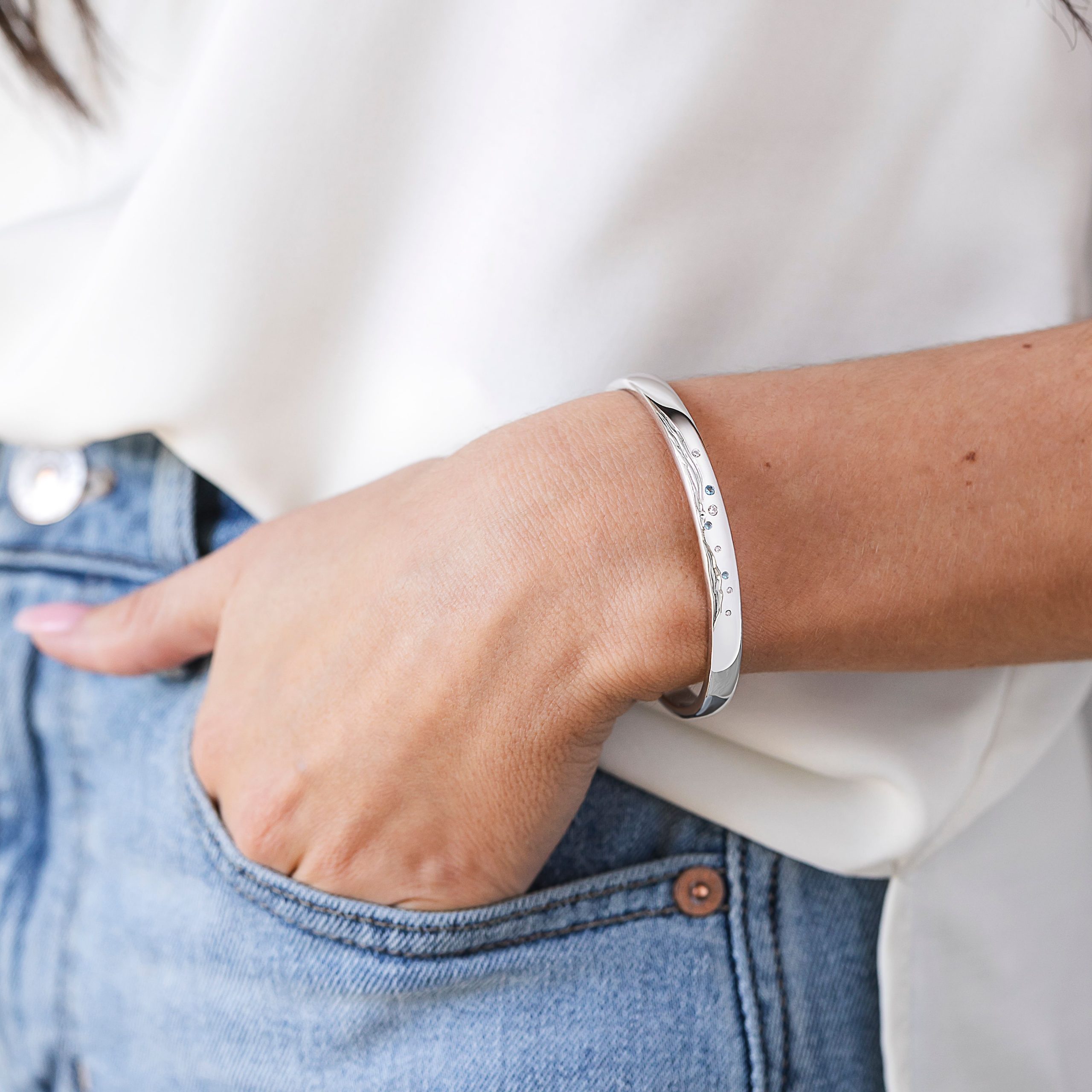 The cool and calm blue tones of these gemstones emulate the empathetic and emotionally sensitive nature of this water sign. Pisces feel things deeply and tend to take in everything around them. They are the best people to come to for advice and are guided well by their moral compass.
Mar Aquamarine and Diamond Pendant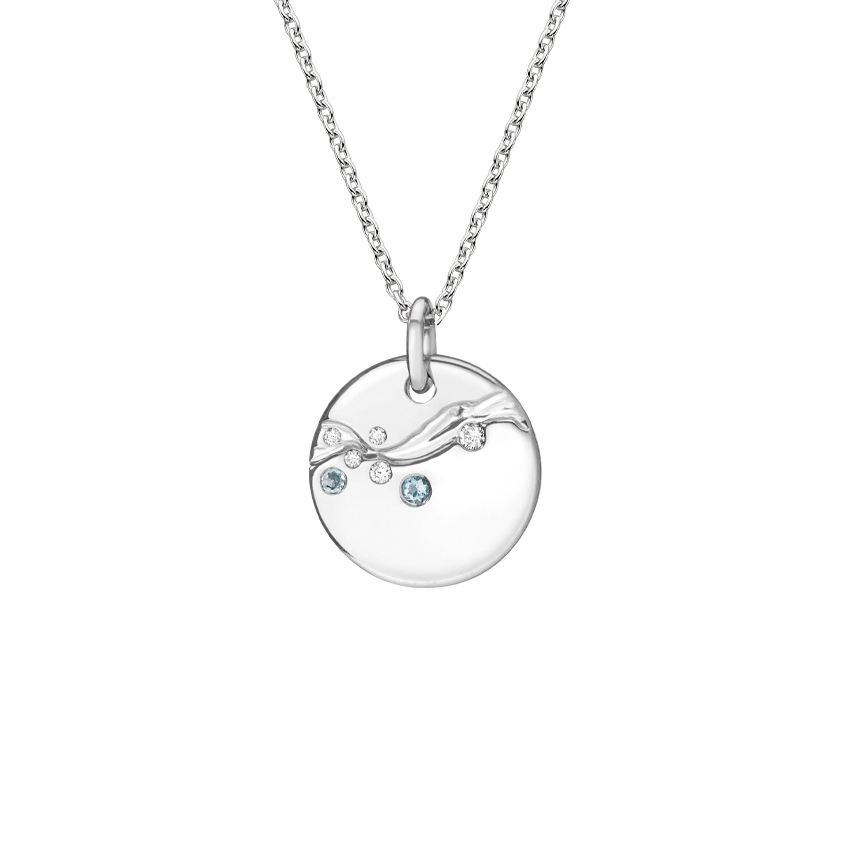 This sea-inspired design gives back to help create science-based solutions for healthy ocean and wildlife communities.
Melanie Earrings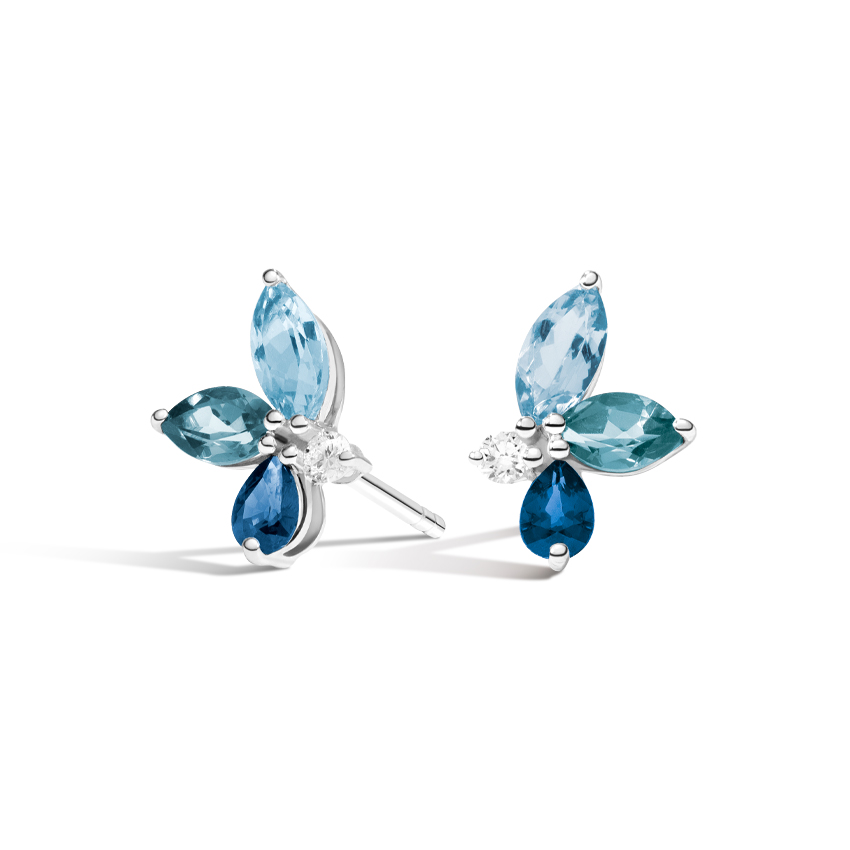 A glittering cluster sapphire, aquamarine, and London Blue topaz, stem from a shining diamond to complete the perfect playful and everyday look.
Baguette Aquamarine Cluster Earrings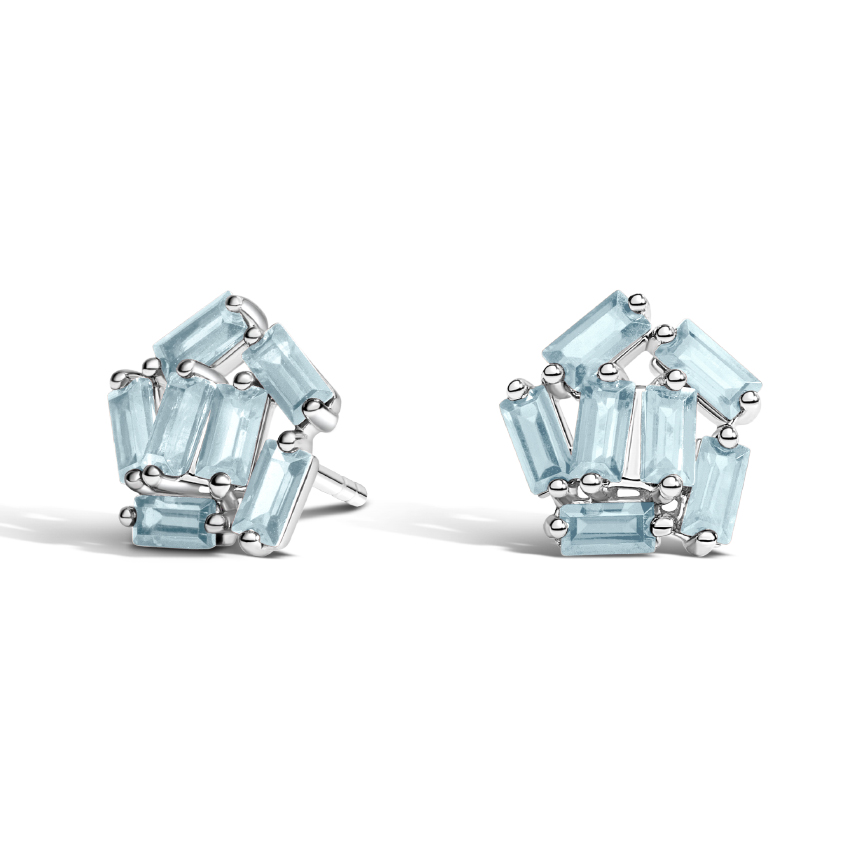 These unique and captivating stud earrings feature clusters of baguette aquamarines set in lustrous gold.
Dreamy And Deeply Imaginative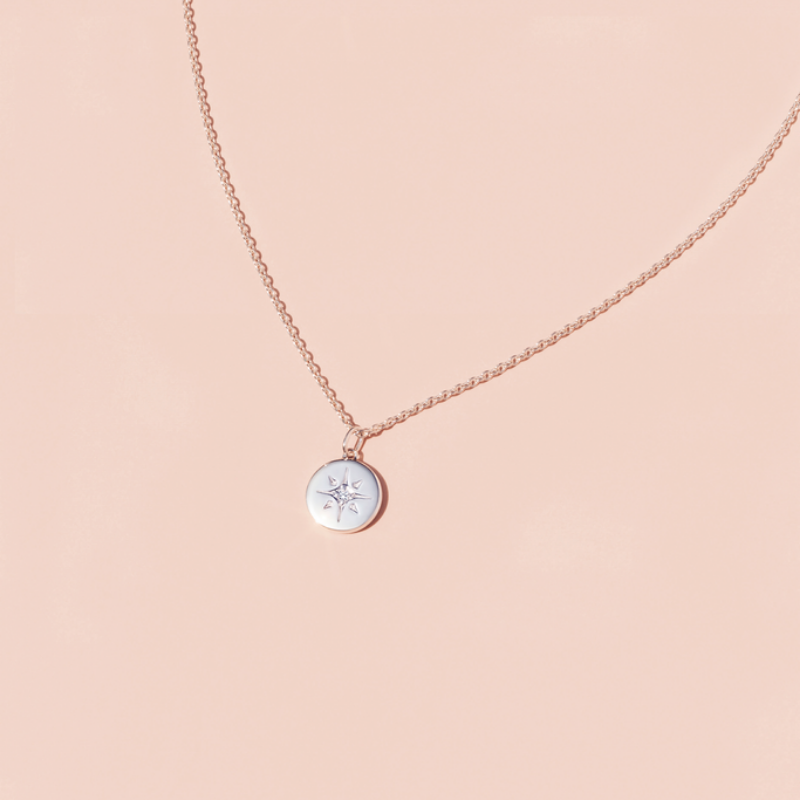 Pisces' active imaginations can keep them daydreaming for hours a day. Their creative and spiritual nature often leads them to have an interest in the arts, music, and reading. These celestial fine jewelry picks are perfect for any Pisces.
Crescent Diamond Bracelet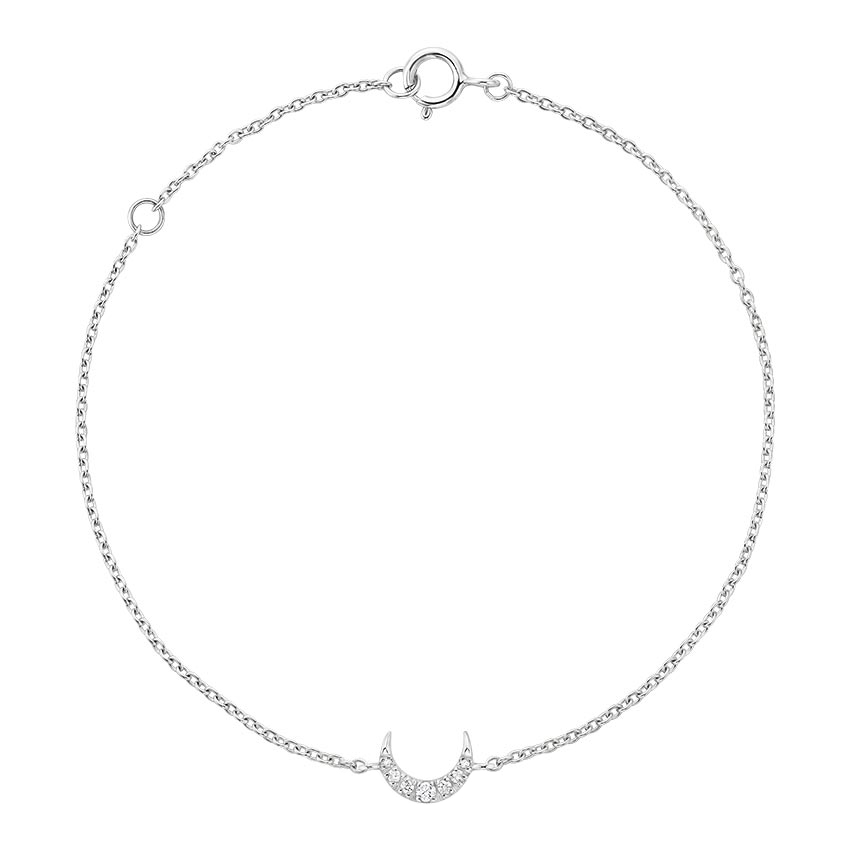 Delicate yet dazzling, a crescent moon with pave diamond accents glimmers along the wrist.
Moon Pendant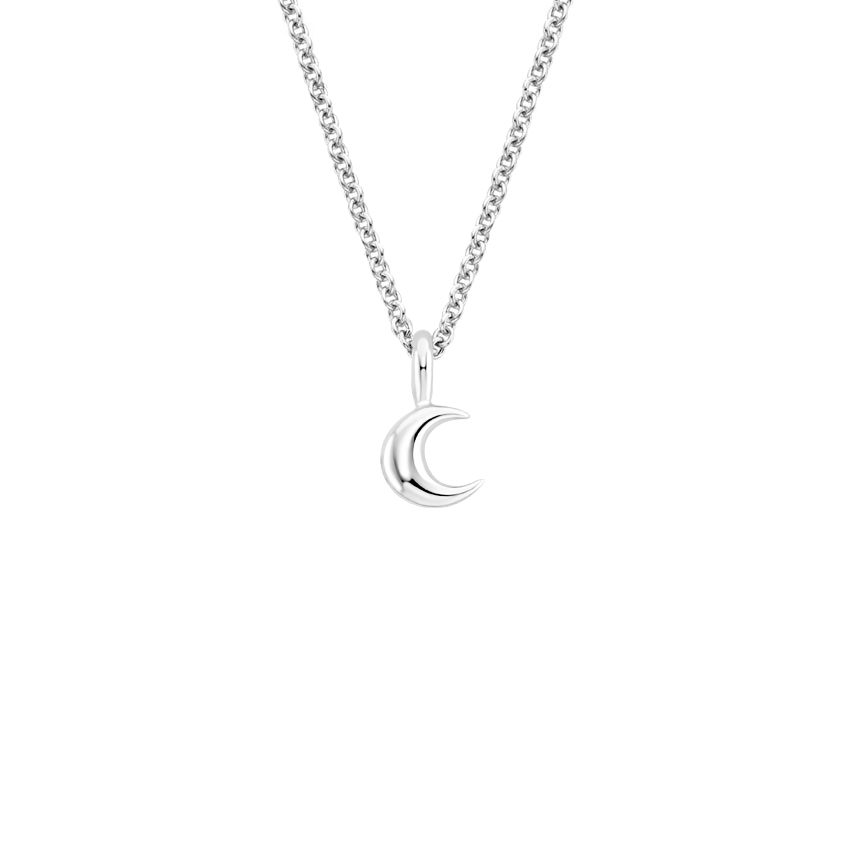 This beautiful crescent moon pendant on a lustrous cable chain is the height of elegance and perfect for everyday wear.
Evil Eye Sapphire and Diamond Medallion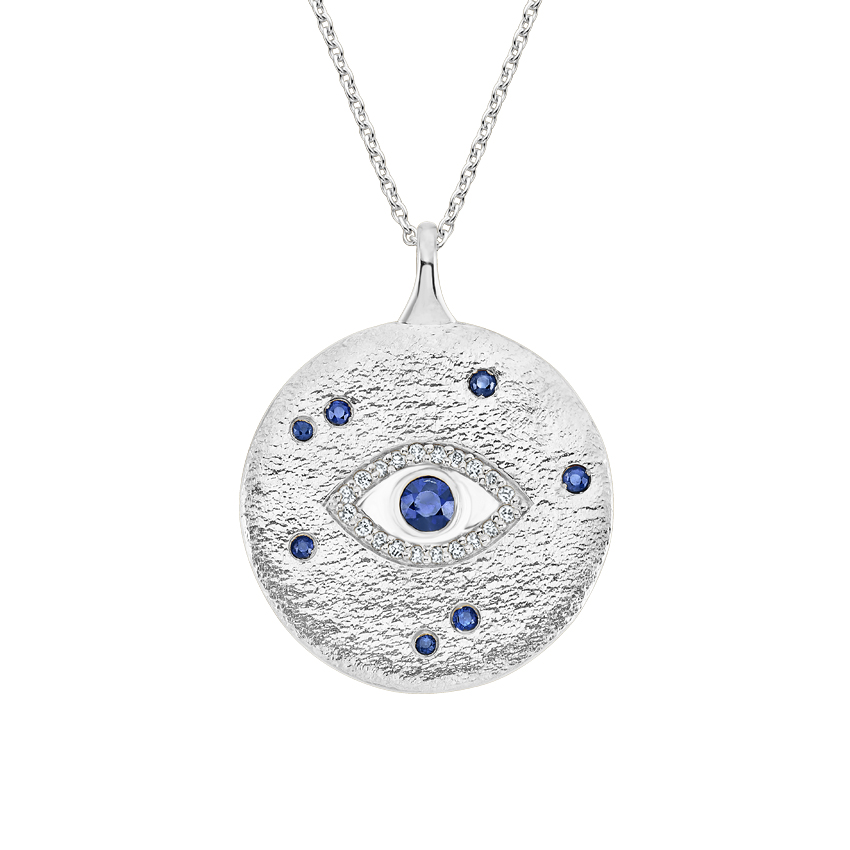 A glistening sapphire surrounded by stunning diamonds taking the shape of an evil eye rest on a tumble-finish disc. More sapphires in a scattered star pattern create a glamorous look in this mystical design that is said to ward off evil spirits and bring good luck.
Hopeless Romantics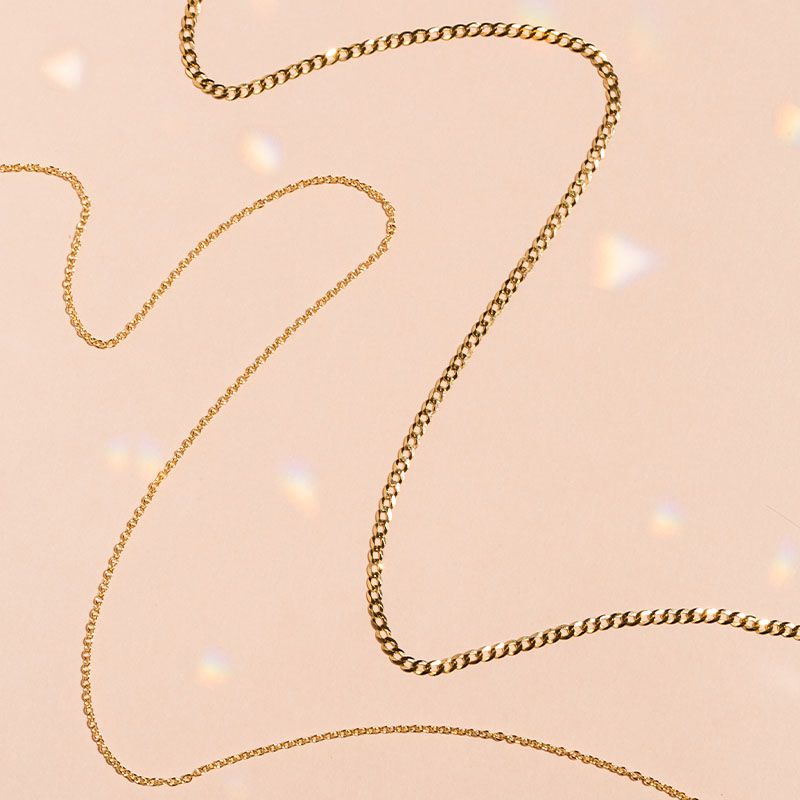 Feeling emotions deeply, Pisces are born romantics. Pisces' passion for a deeper emotional connection lends them to having long-lasting and loyal relationships. They are kind, unconditionally generous, and often put their partner's needs first. These romantic fine jewelry picks are a lovely pick for the Pisces in your life.
Engravable Diamond Heart Charm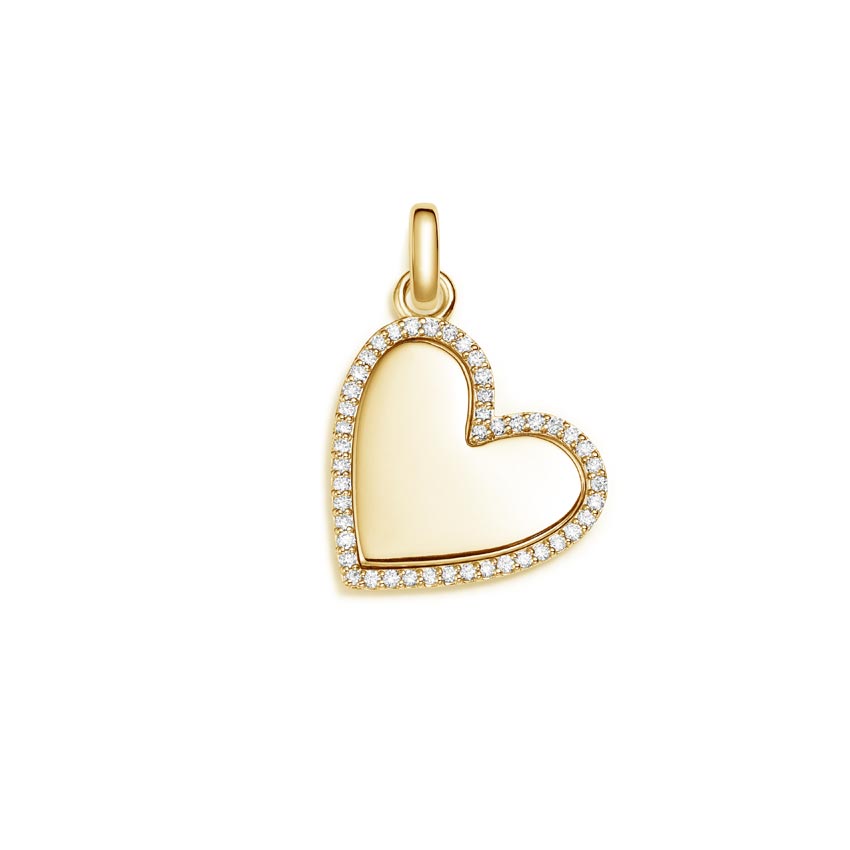 This charm is a true gift from the heart and symbolizes love in all its forms. Add this sparkling charm to the chain necklace or bracelet of your choice!
Tulip Diamond Drop Earrings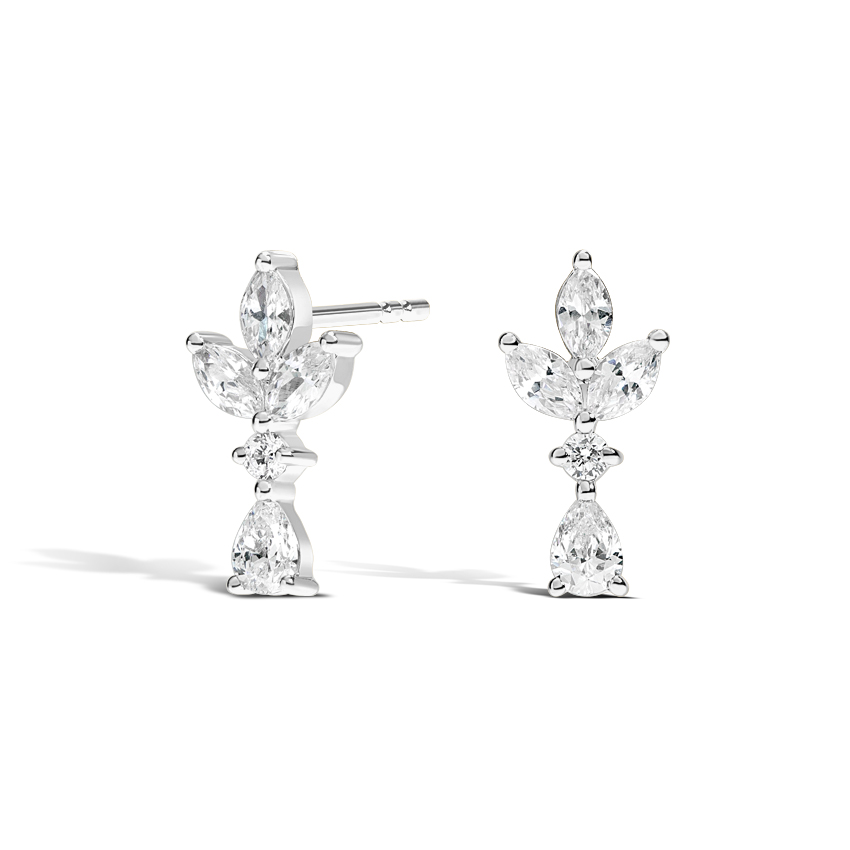 Round, pear, and marquise-shape diamonds create a unique and stunning shape in these eye-catching drop earrings.
Vera Diamond Link Chain Hoop Earrings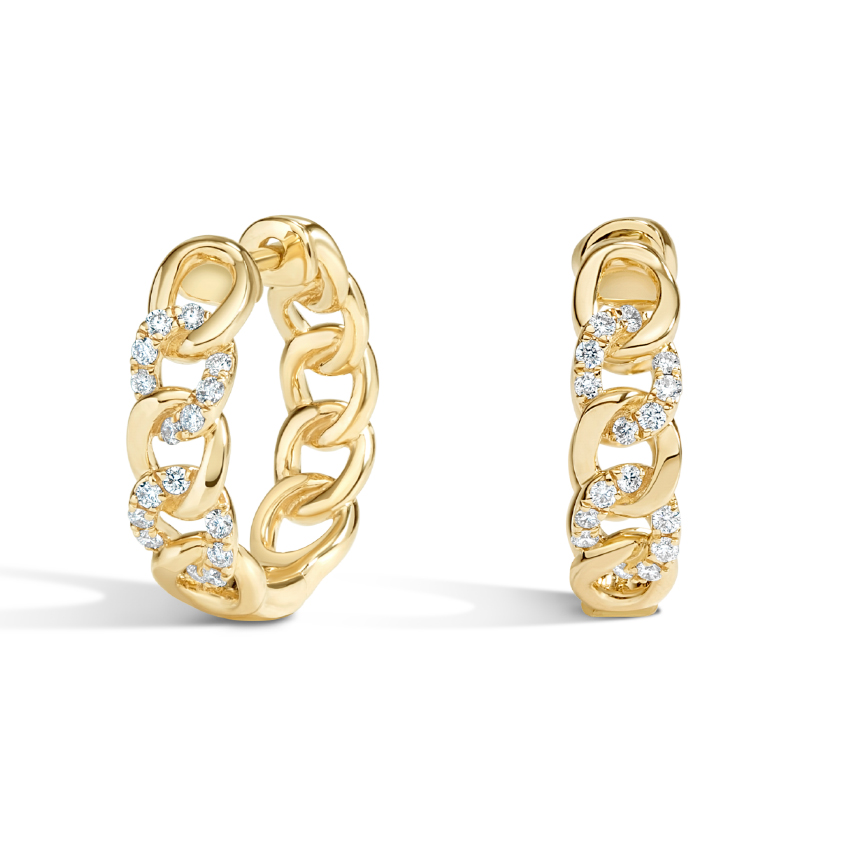 These trendy diamond-accented link chain earrings make a unique statement and pair perfectly alongside other earrings for a chic ear stack.
Creative Self-Expression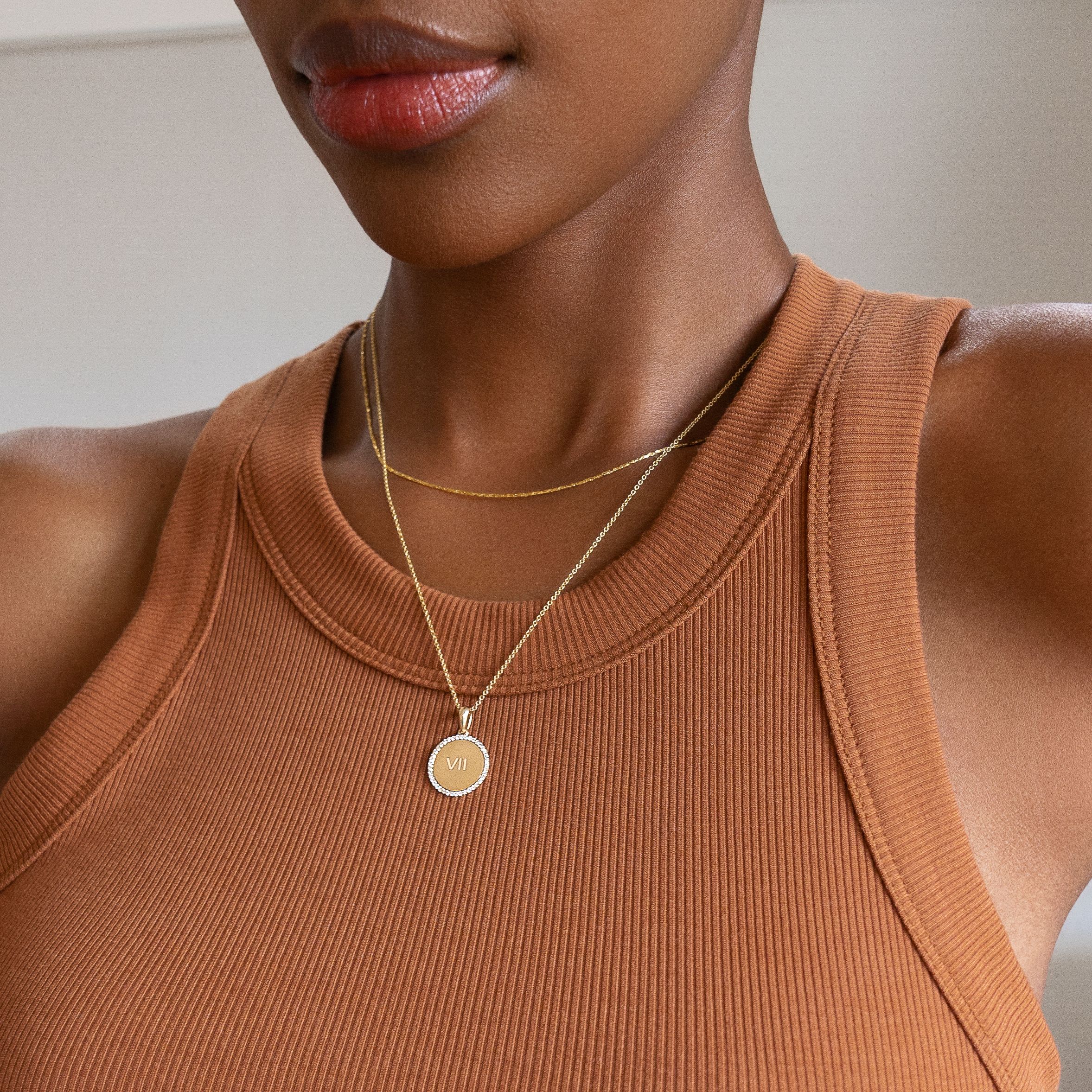 Extremely creative and imaginative, Pisces enjoy self-expression through all forms of art. These personalized jewelry picks are sure to appeal to any Pisces.
Pisces Diamond Pendant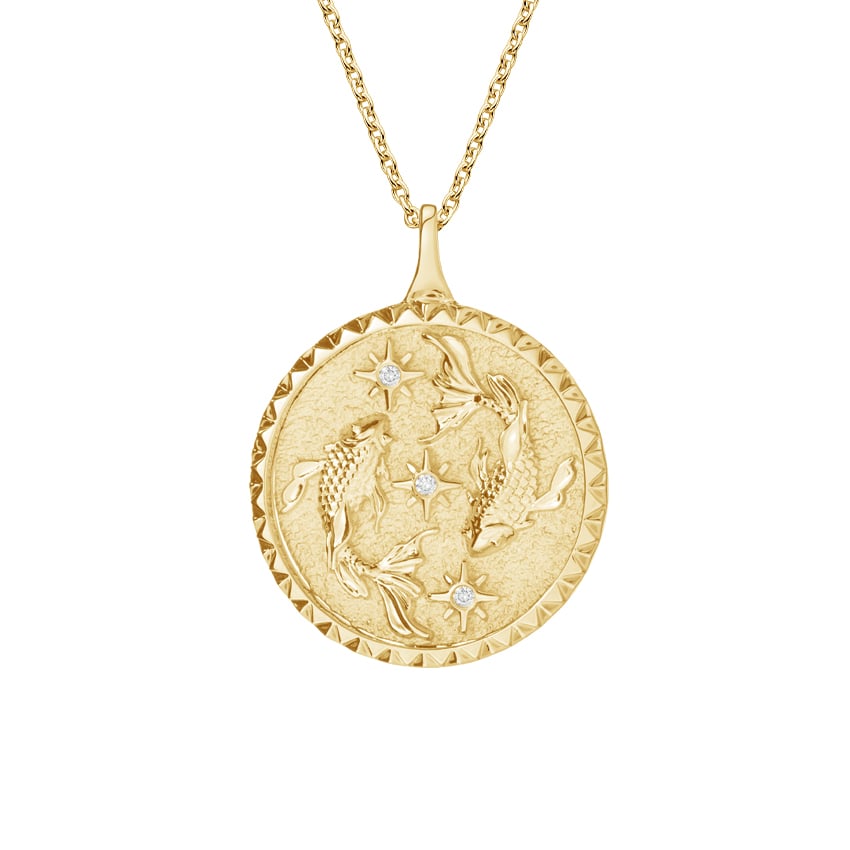 A duo of two fish embossed on a disc adorned with three starlike diamond accents empowers this medallion and its wearer with the characteristics of the Pisces sign. An impression in the symbolic shape of the Pisces sign is carved into the textured second side while a single flush set diamond shines through from the front to the back, adding versatility to this stunning design.
Engravable ID Bangle Bracelet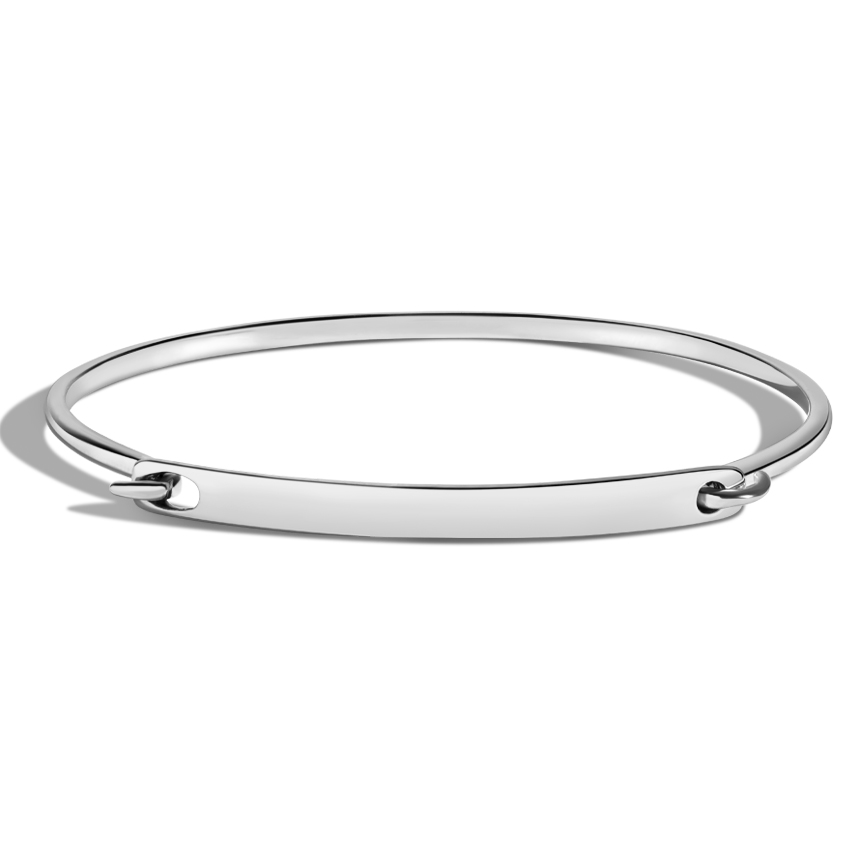 A stunning bar of precious metal able to engraved with special meaning in this classic ID bracelet, perfect for everyday wear and a fabulous addition to any stack.
Birth Flower Diamond Pendant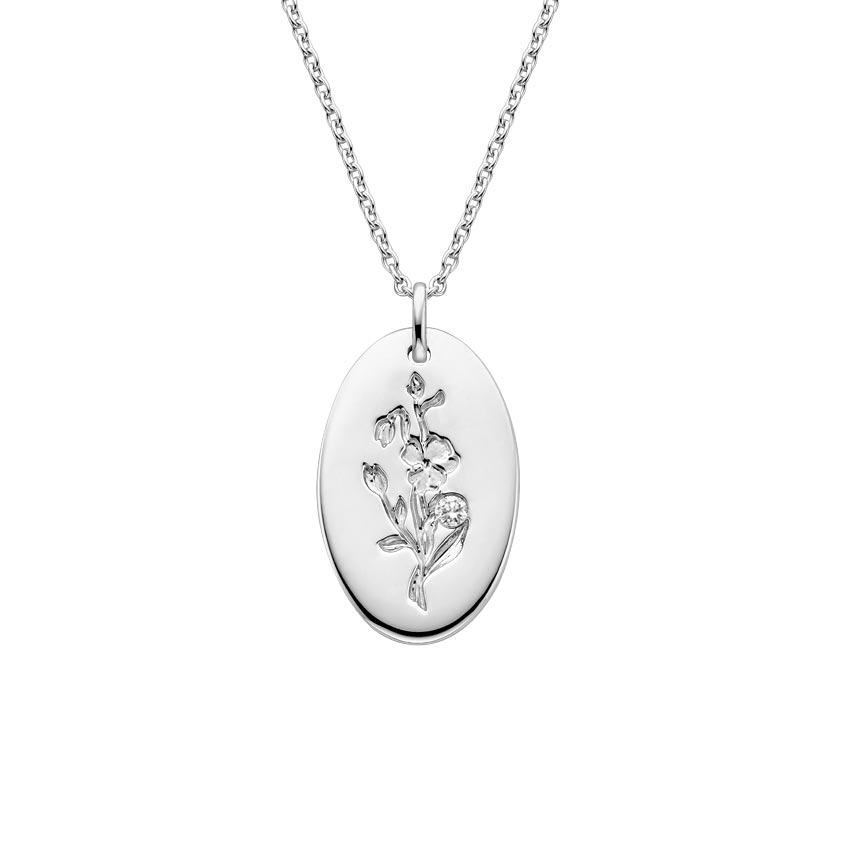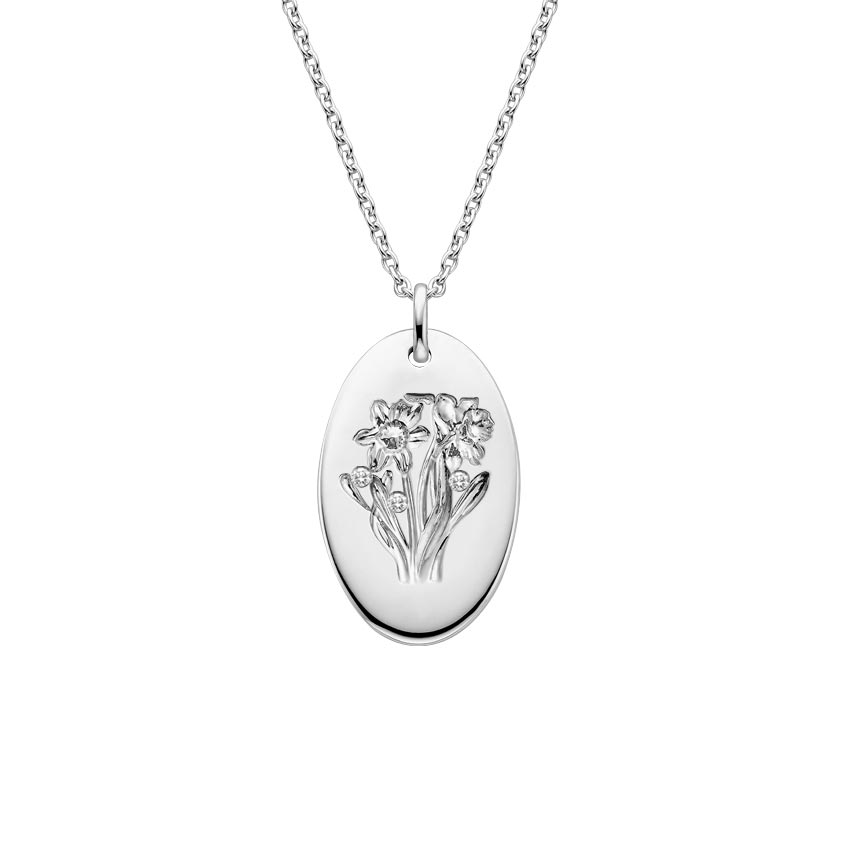 Whether the Pisces in your life was born in February or March, they are sure to love a beautiful diamond pendant featuring their birth flower. The month of February is celebrated by the violet, a sophisticated flower that represents wisdom and integrity. The month of March is celebrated by the daffodil, a whimsical flower that represents luck and new beginnings. These meaningful diamond necklaces feature the silhouettes of four flowers in phases from bud to blossom engraved on a lustrous oval disc.
Final Thoughts
Which look is your favorite for Pisces? Let us know your sign in the comments below or on our Facebook, Twitter, or Instagram!