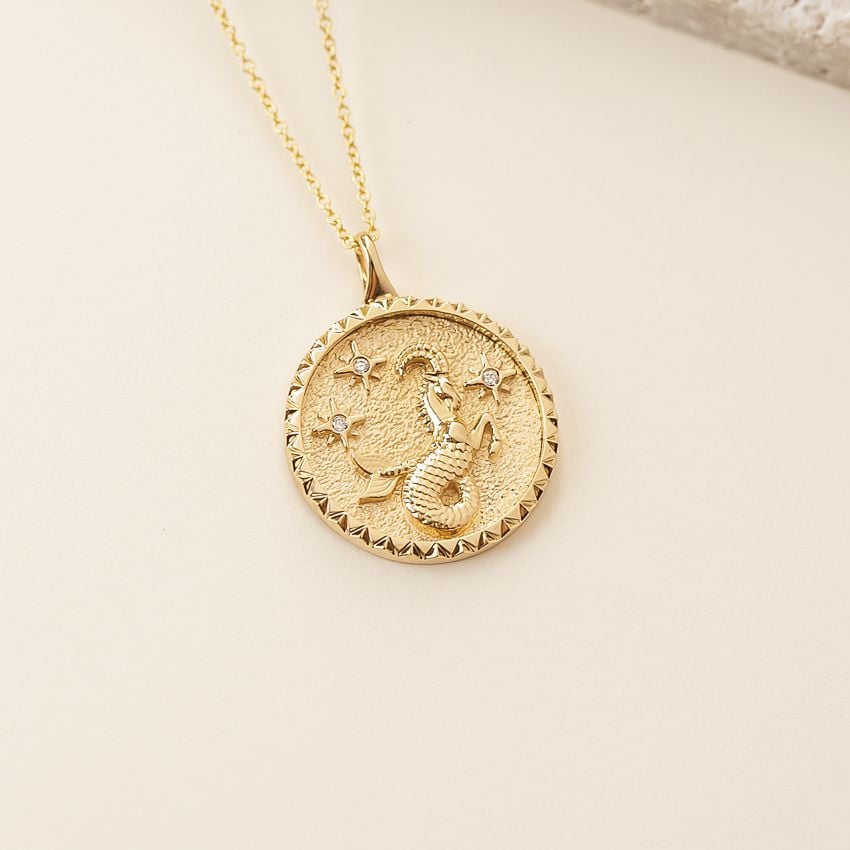 It's almost Capricorn season! Discover scintillating fine jewelry gifts to wow the Capricorn in your life.
What Is A Capricorn?
The tenth sign in the zodiac, those born between December 22 and January 19 have their sun in Capricorn. This earth sign is ruled by Saturn and represented by the horned goat constellation, Capricornus, also usually depicted with a fish tail.
Capricorn Personality Traits
Capricorns are known to be the "overachievers" of the zodiac, and they are very driven to hit their goals in both their personal and professional lives. These go-getters never back down from a challenge and can be stubborn and ambitious. Outside of their disciplined approach to life, Capricorns also have a great respect for tradition, family, and quality time with those they love. Their stubborn, driven nature can also make them fiercely loyal friends and partners.
What Kind Of Jewelry Gifts Do Capricorns Like?
Grounded and no-nonsense Capricorns will always gravitate toward classic and timeless styles. Their love of tradition and family means they will also appreciate heirloom or vintage inspired jewelry pieces.
1. Classic Beauty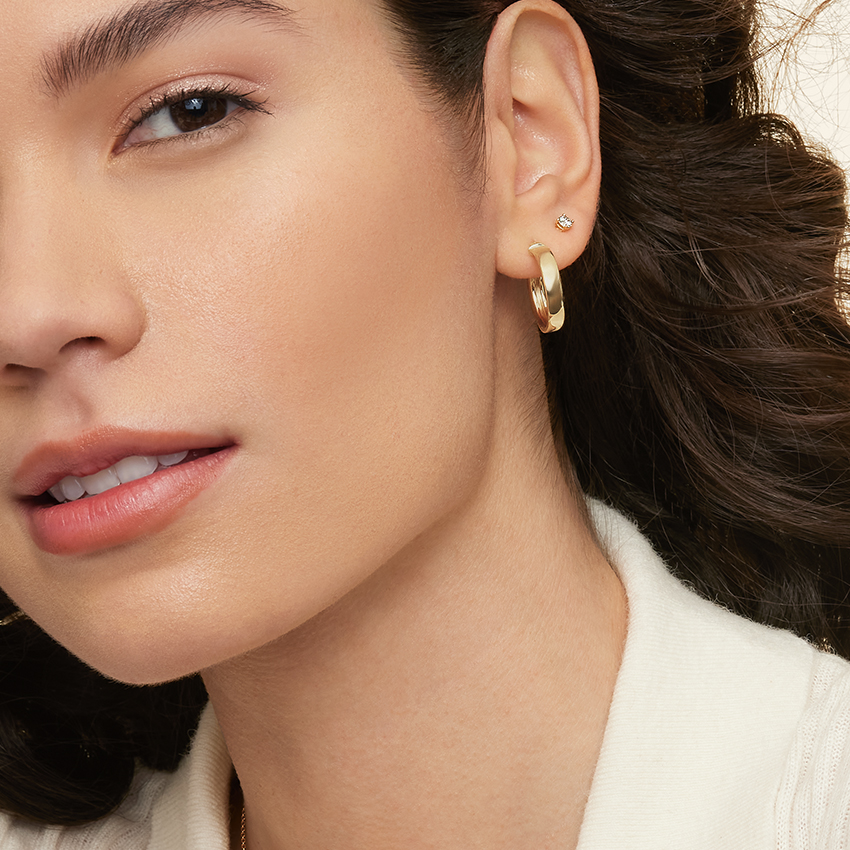 Practical and grounded, Capricorns love a gift that will never go out of style. By choosing classic styles, a Capricorn knows they are investing in an heirloom in the making.
Cordelia Cultured Pearl Drop Earrings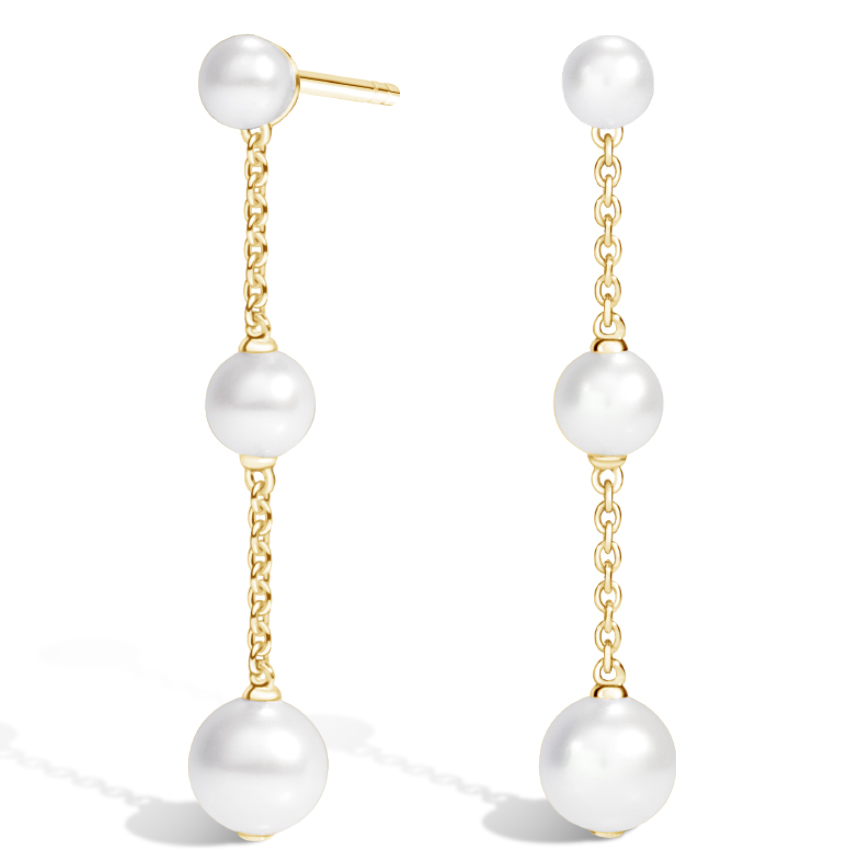 Elegant yet chic, these drop earrings feature three serene cultured pearls on each strand that are separated by a lustrous chain. Easily worn on their own as statement pieces or perfectly matched with hoops and studs, these earrings are crafted to be treasured for a lifetime.
Dezi Herringbone Bracelet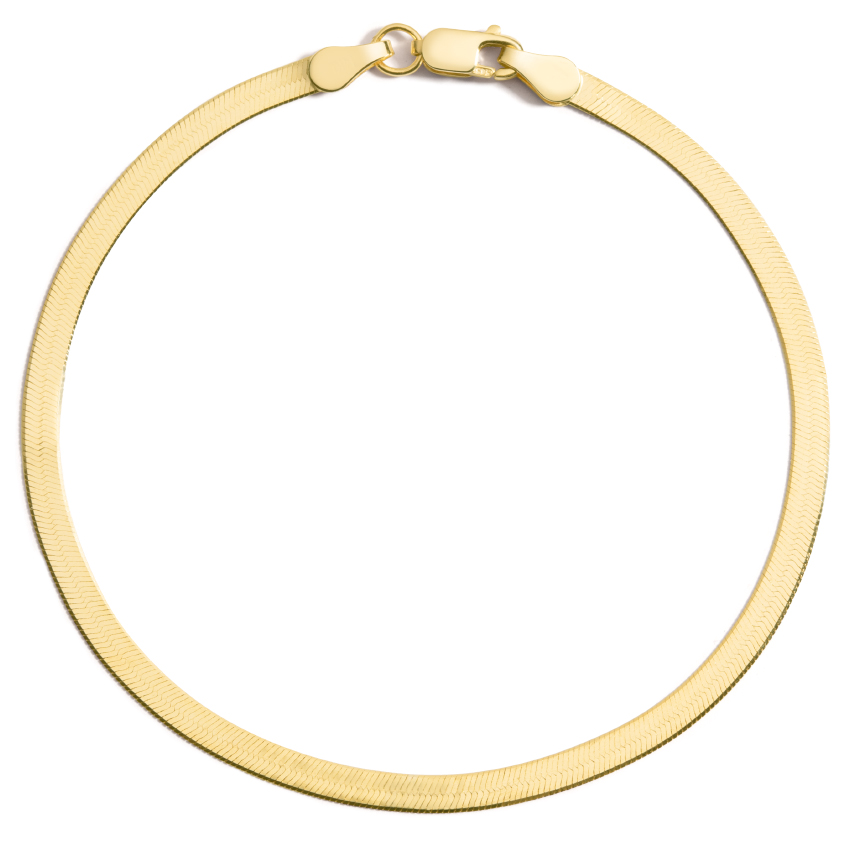 This gold herringbone bracelet is both classic and as on trend as can be. Featuring lustrous links that lay smoothly on the skin like a ribbon of liquid gold, a classic herringbone bracelet is a necessary staple in every fashionista Capricorn's collection.
Rose Cultured Freshwater Pearl Stud Earrings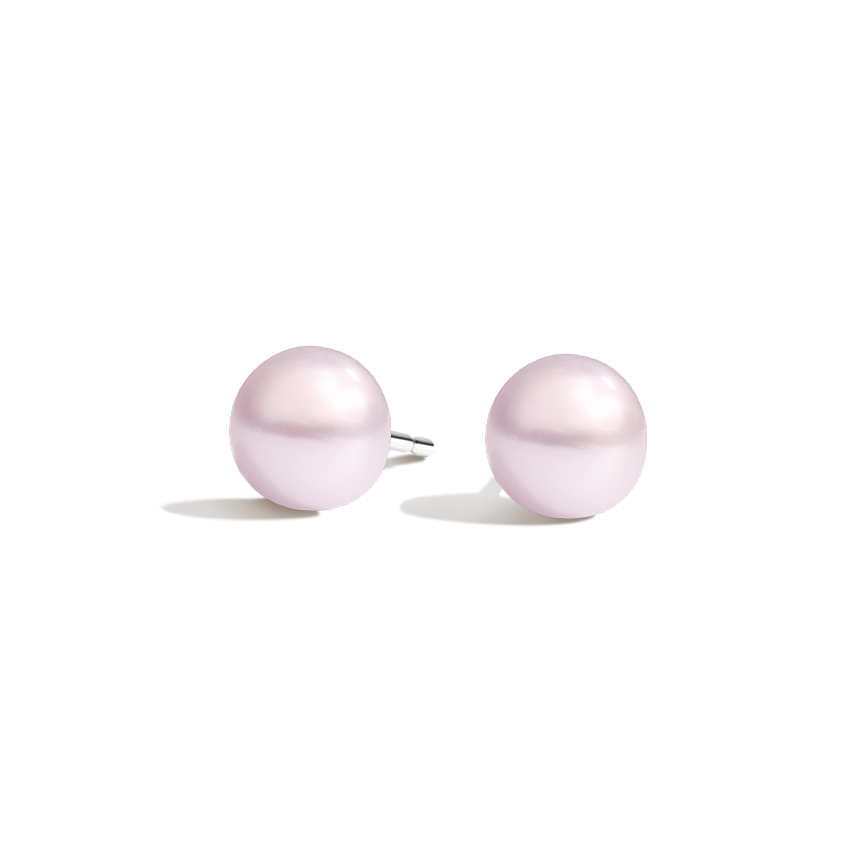 What could be more classic or essential than a pair of pearl studs? A beautifully matched pair of rose cultured freshwater pearls are mounted on classic push back posts. These elegant, organic pearls feature brilliant luster and shine with traditional grace and beauty.
Oval Lab Created Diamond Stud Earrings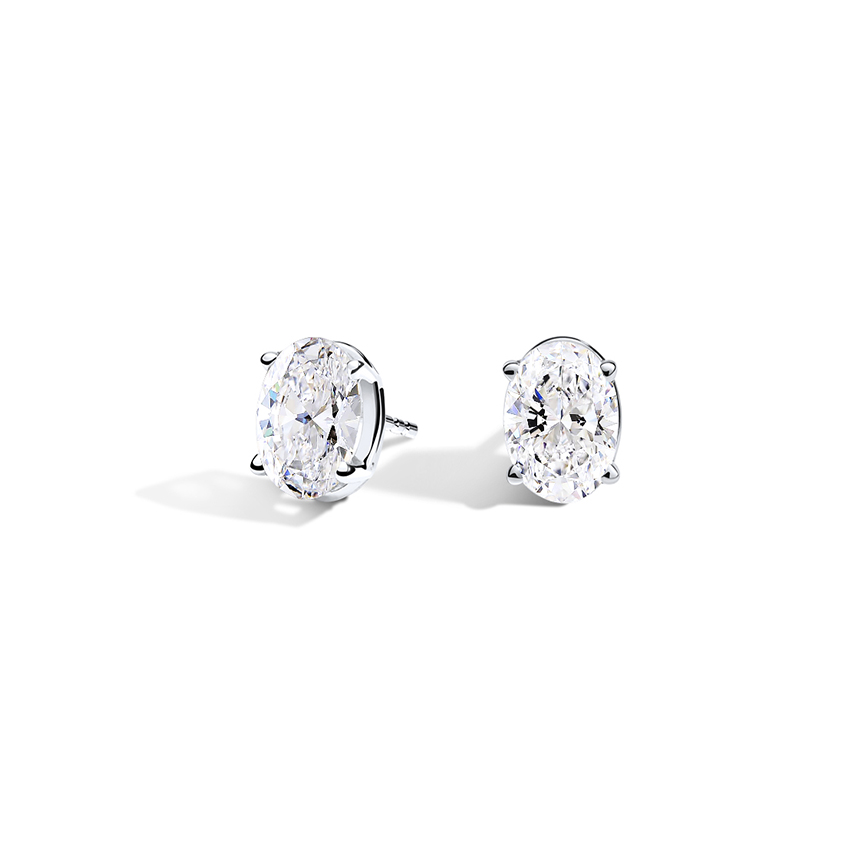 A more modern twist on classic round brilliant diamond studs, these oval diamond stud earrings give brilliant sparkle appropriate for every occasion and outfit. These classic stud earrings feature glistening lab created oval-cut diamonds prong-set in lustrous, precious metal.
Premium Akoya Cultured Pearl and Diamond Pendant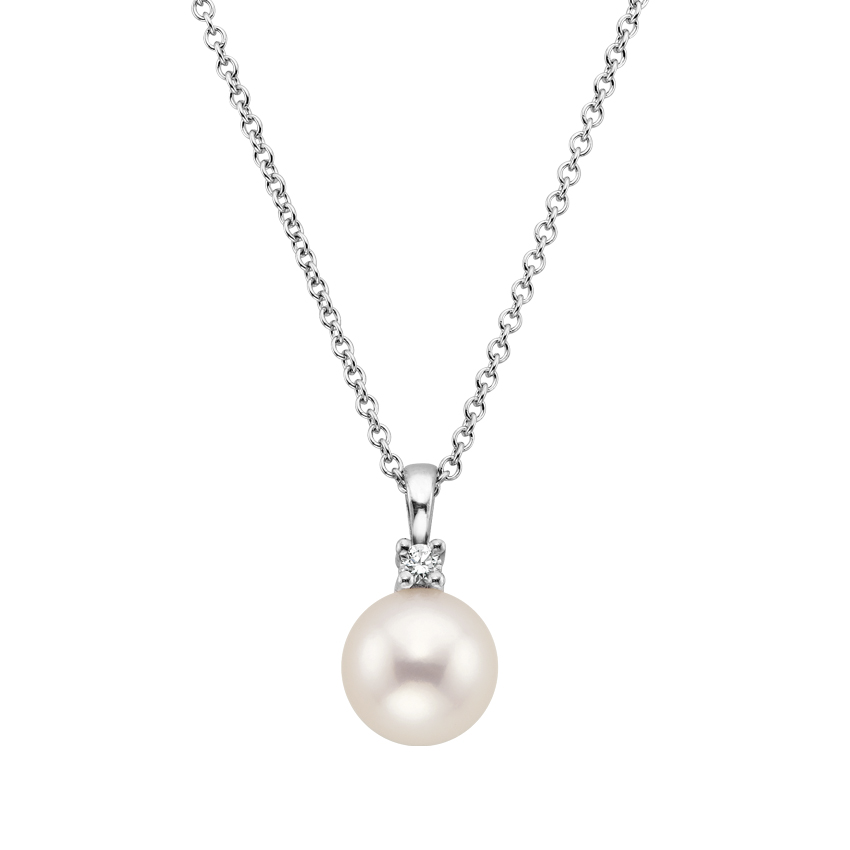 Diamonds and pearls are some of the most versatile and classic gemstones a Capricorn is sure to love! A premium Akoya cultured pearl and shimmering diamond accent hang from a classic white gold cable chain.
2. Vintage Inspired
A love for time-honored traditions means that Capricorns are likely to be drawn to beautiful vintage inspired jewelry. Antique inspired details like baroque pearls, diamond halos, or Art Deco inspired shapes make perfect gifts for the Capricorn in your life.
Oval Diamond Locket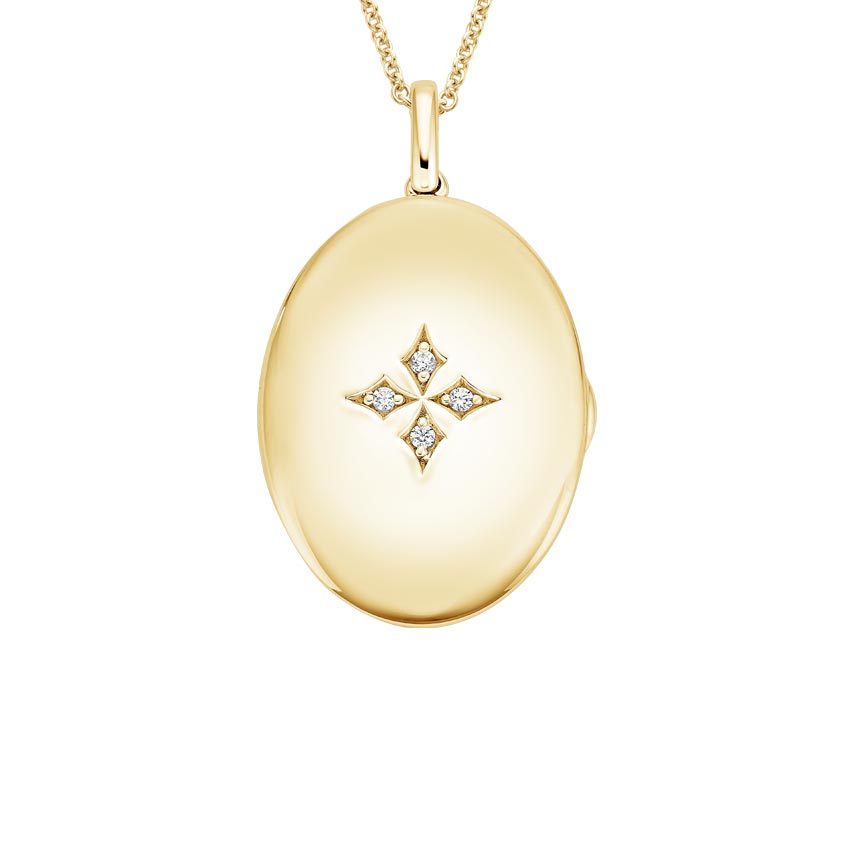 Perfect in a chic stack or as a meaningful heirloom to last a lifetime, this unique diamond-accented locket keeps those you love close by encasing a photo or a keepsake within a lustrous golden frame.
Fairfax Diamond Signet Ring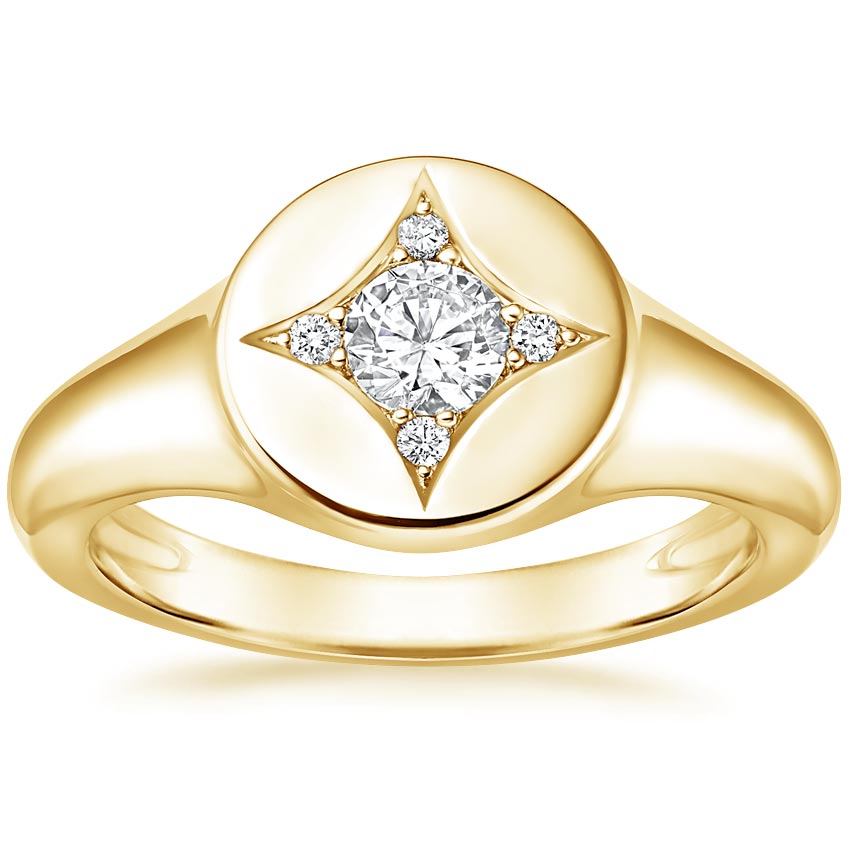 Diamonds set in the shape of a lotus create a unique twist on this classic, lustrous signet ring.
Mila Cultured Baroque Pearl Necklace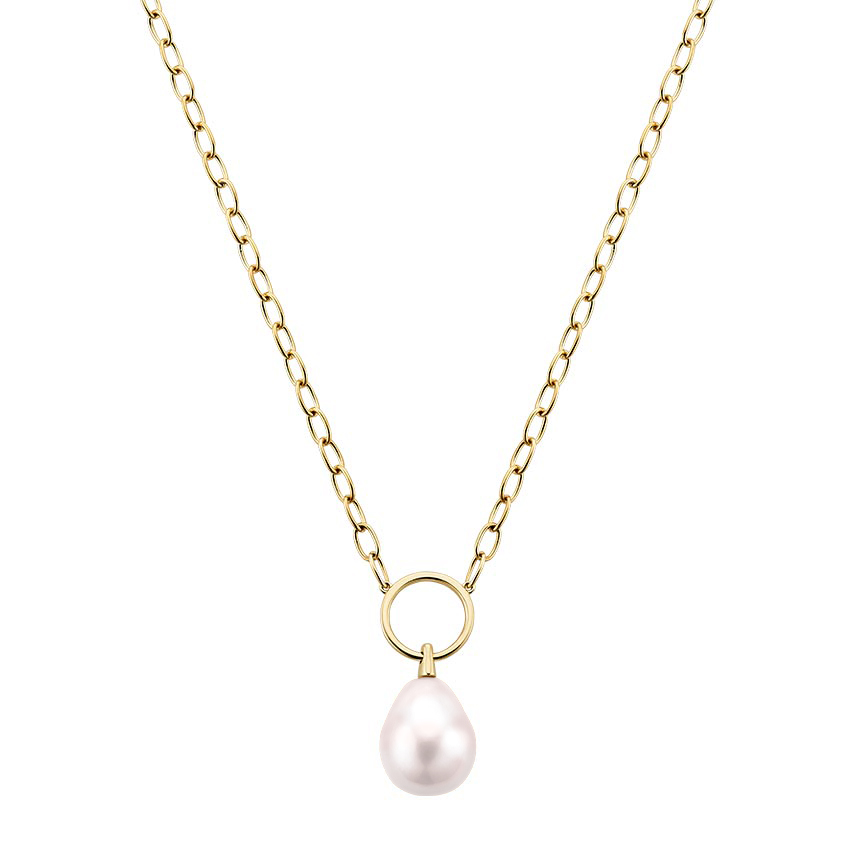 A rose-colored cultured baroque pearl rests beneath a circle of lustrous metal in this chic necklace, creating a modern yet timeless look.
Emilia Cultured Pearl and Diamond Drop Huggie Earrings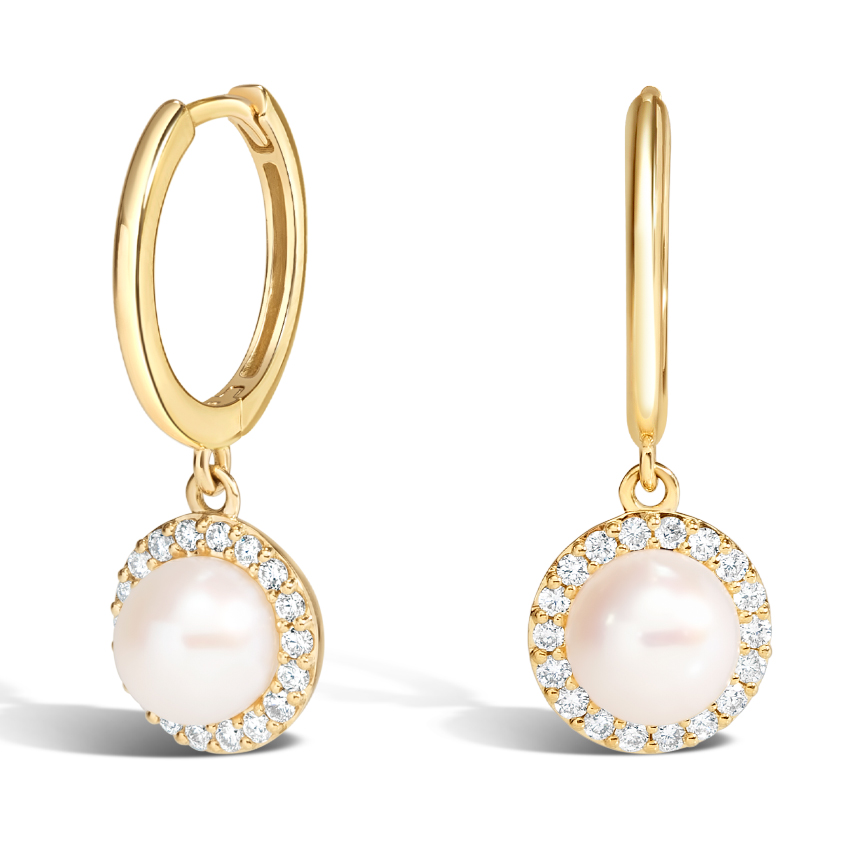 A halo of shining diamonds surrounds a light rose-colored cultured pearl in this modern twist on classic drop hoop earrings. These vintage inspired earrings are perfect on their own or easily worn in a chic stack.
Lia London Blue Topaz Chain Bracelet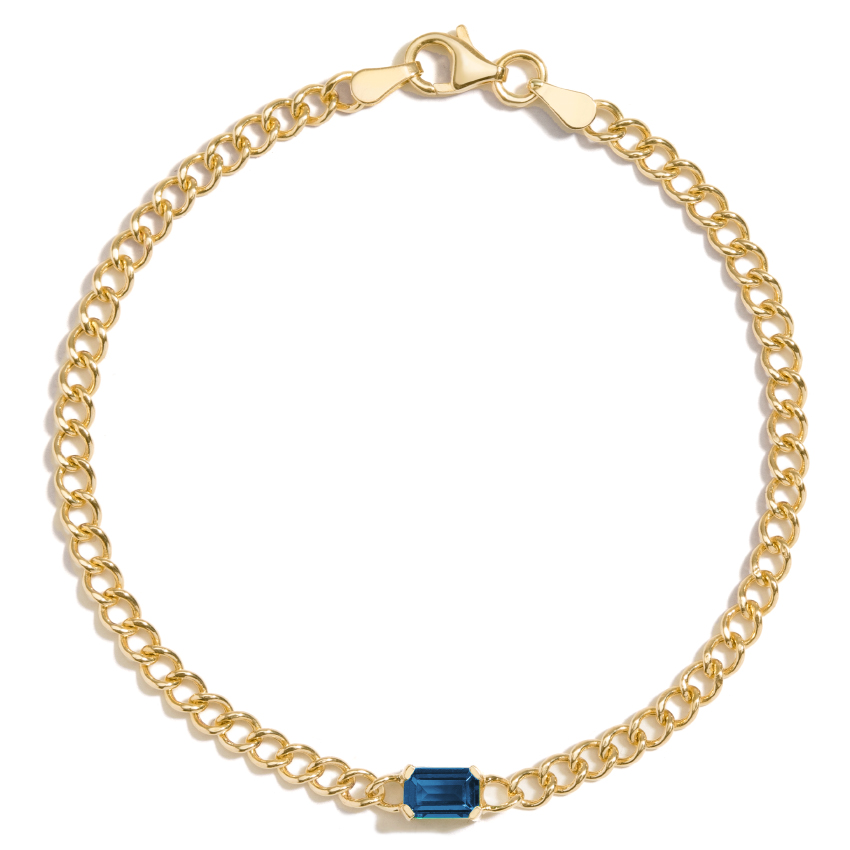 Choosing a colored gemstone is an easy way to give jewelry vintage-inspired flair! An east-west emerald-cut London Blue topaz takes centerstage in this beautiful chain link bracelet. London Blue Topaz is one of the December birthstones, making it an especially sentimental gift for a Capricorn born in December.
3. Luxe Looks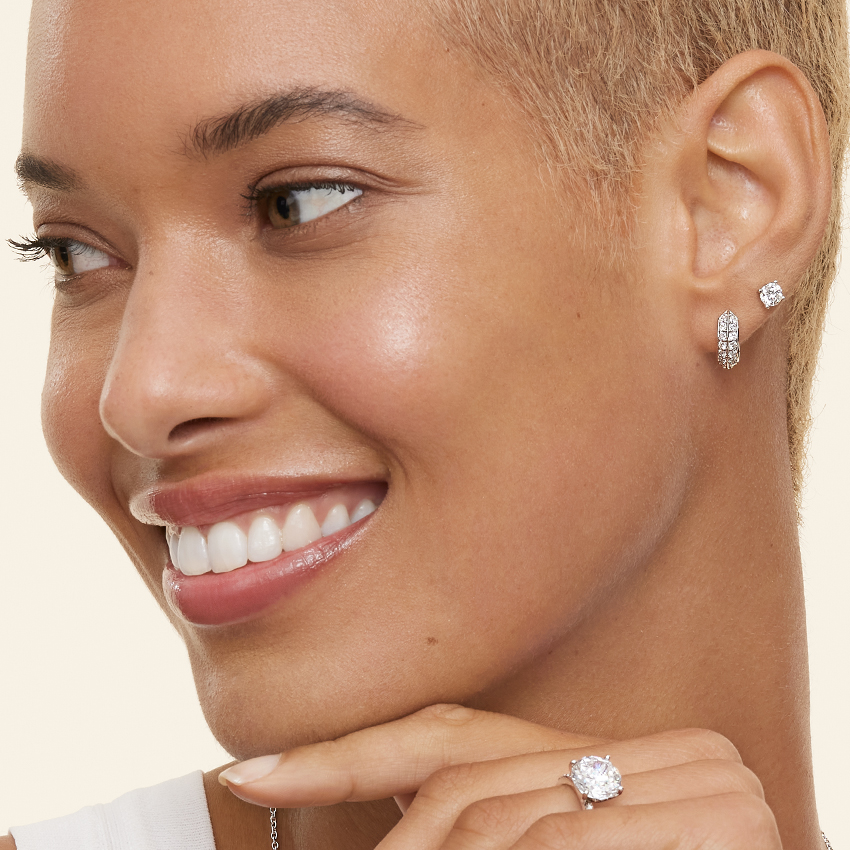 Capricorns love to flaunt a luxe piece of fine jewelry as a symbolic measure of their success. Because of their hard work and determination, Capricorns are often prosperous in their careers, and they don't mind showing it with sleek and sparkling diamond jewelry!
Arista Eternity Diamond Ring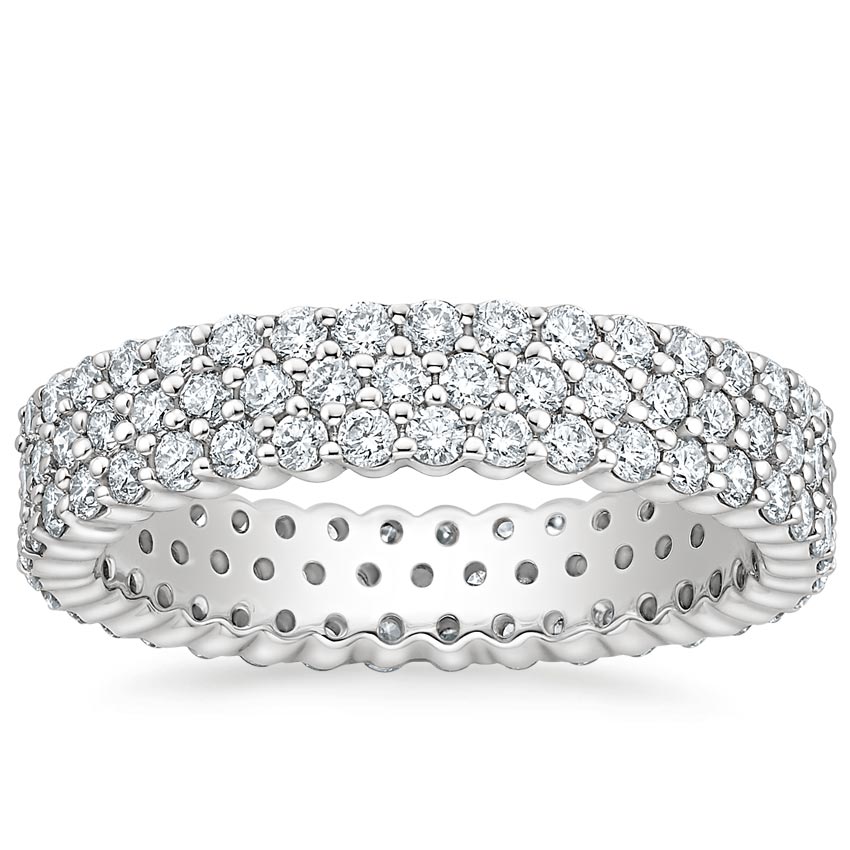 This show-stopping ring features over one hundred pavé set diamonds for a striking, shimmering design that wraps the finger in an aura of light.
Icon Diamond Drop Earrings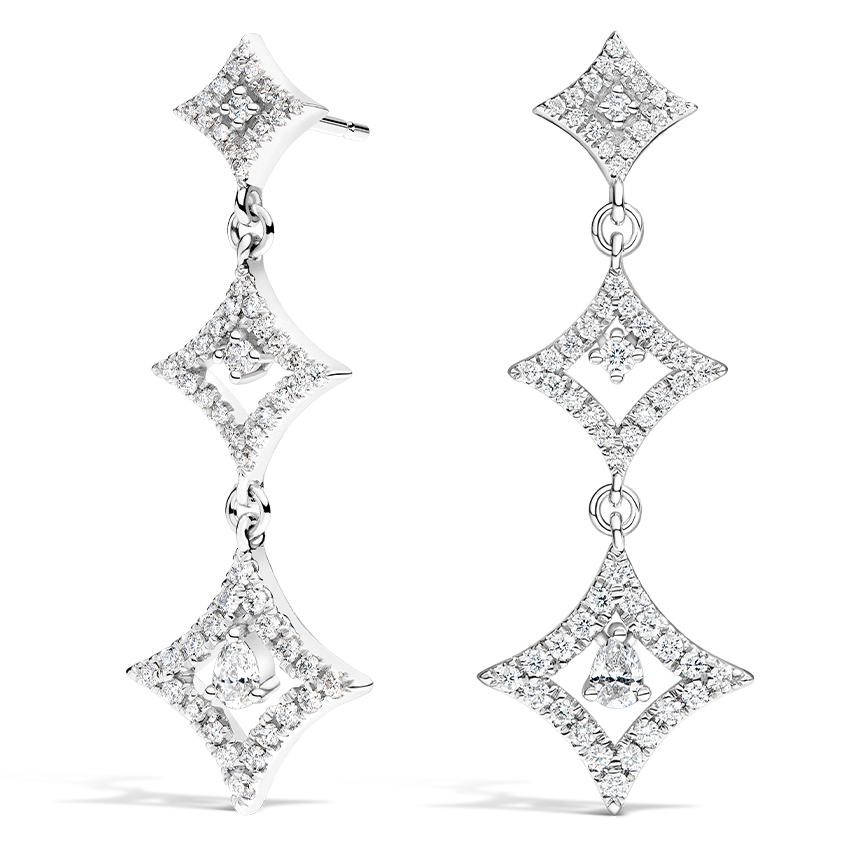 Scalloped pavé-set diamonds create a stunning silhouette while pear-shaped diamonds hang elegantly from the last lotus-inspired shape in these glamorously red carpet ready drop earrings.
Beatrice Lab Diamond Tennis Bracelet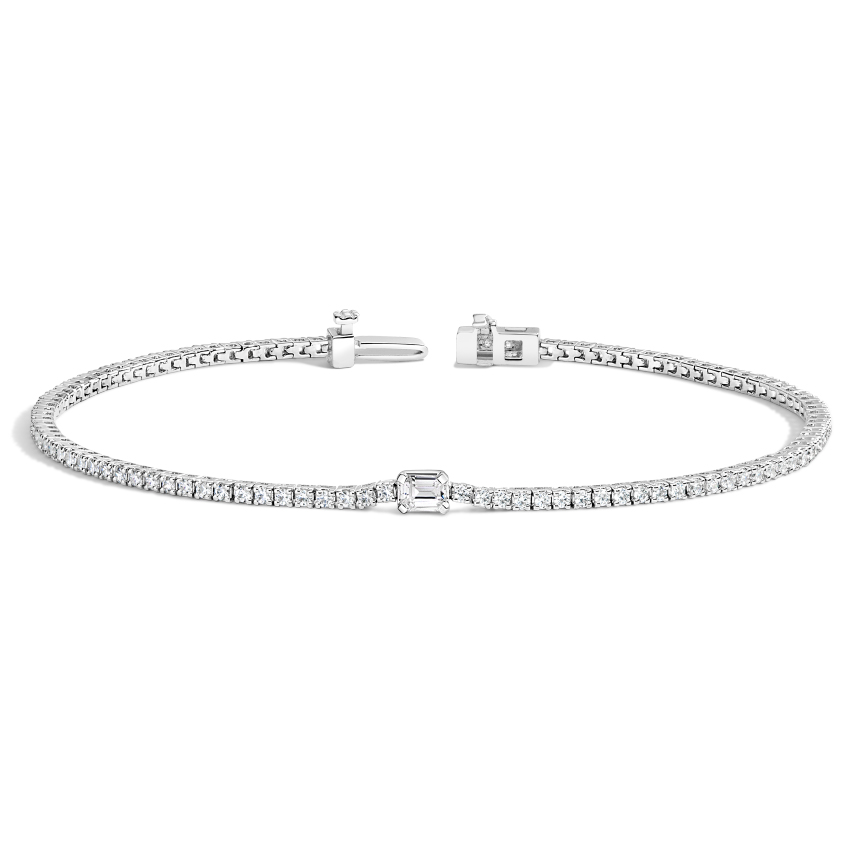 This classic tennis bracelet is elevated with the addition of a sparkling emerald cut lab diamond at its center. Classic and modern all at once, these lustrous links will add a touch of glam to any look or chic wrist stack.
Lina Baguette Diamond Ring