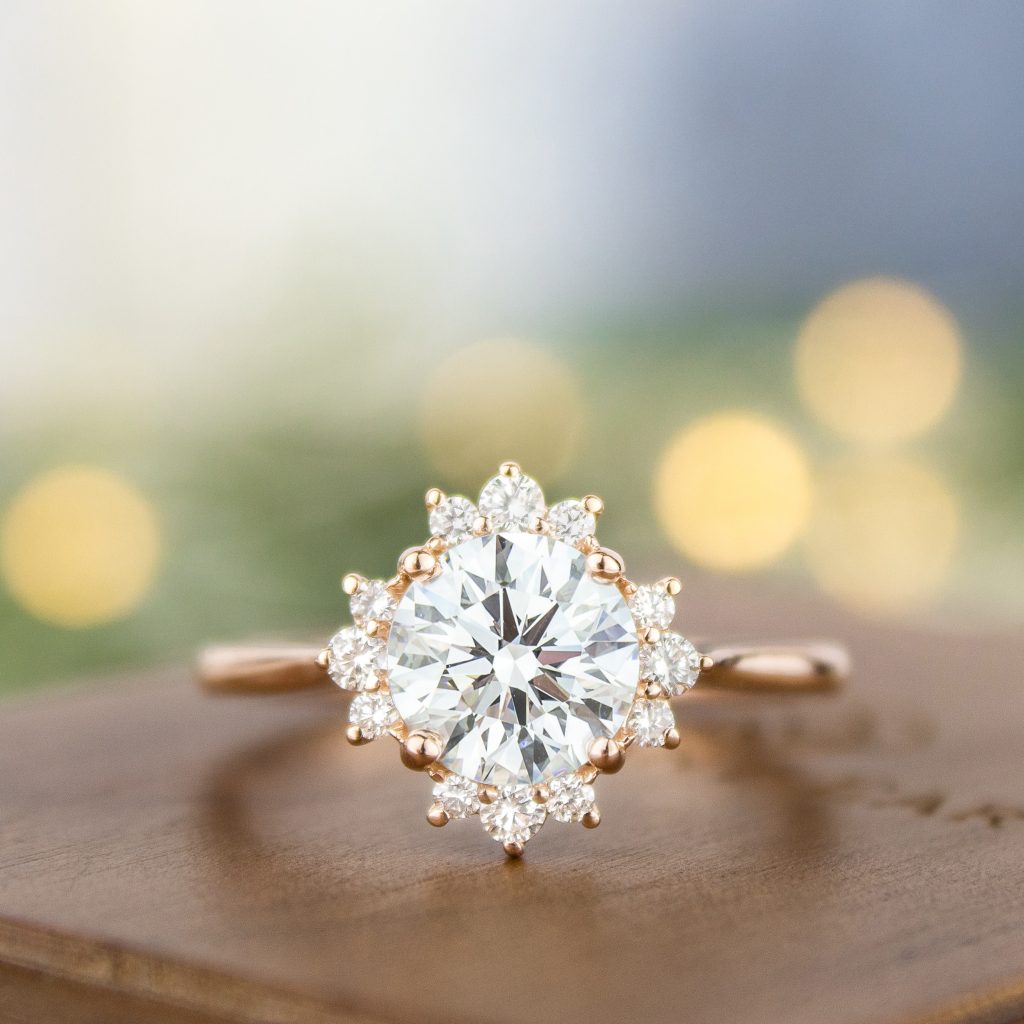 With their dazzling sparkle and alluring warm hue, rose gold halo rings are some of our favorite engagement ring designs!
The timeless appeal of halo rings, featuring diamond accents encircling a center diamond or gemstone, makes them a perfect pairing for romantic rose gold. Although halo engagement rings can often have a vintage feel, there are many unique and contemporary styles for those who prefer a more modern take. This versatility, along with the fact that a halo of diamond accents can make your center diamond appear larger, means halo rings are a trend that's here to stay.
We've rounded up our favorite rose gold halo engagement ring styles below!
Cadenza Halo Diamond Ring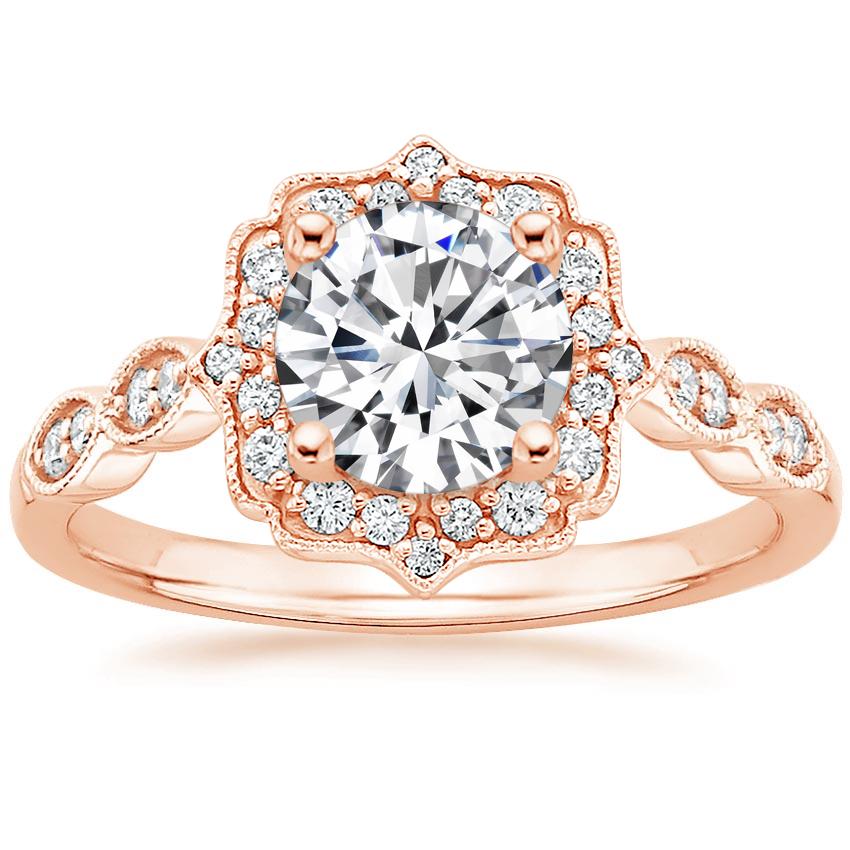 Glittering diamonds and light-catching milgrain form an ornate halo around the center gem in this breathtaking vintage-inspired ring. Pairs of pavé diamonds nestled in marquise-shaped frames gracefully flow down the band for additional sparkle.
Reina Diamond Ring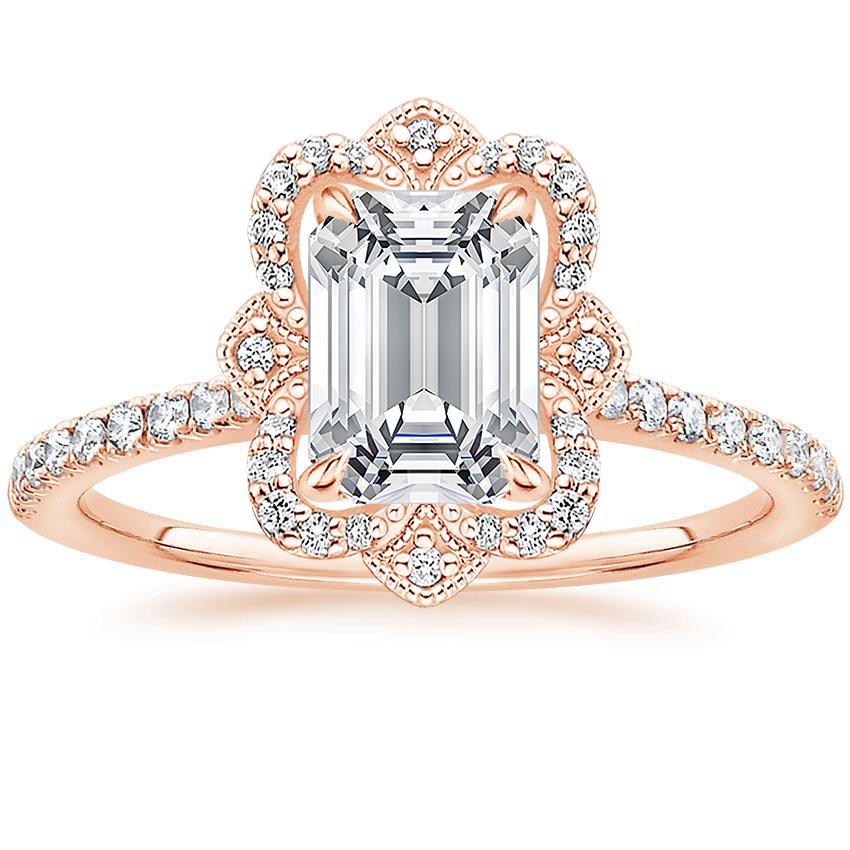 A regal halo of diamond accents surrounds a shimmering center gem in this dazzling ring for a distinctive and elegant look.
Lotus Flower Diamond Ring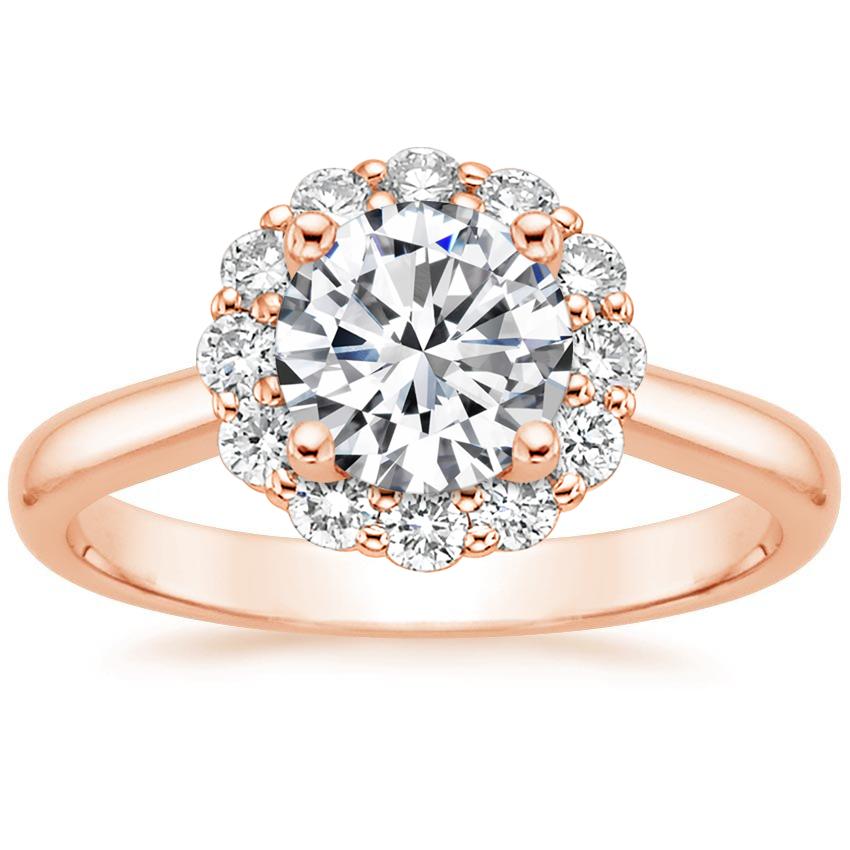 A subtle floral diamond halo blooms around the center gem in this exquisite ring.
Nova Diamond Ring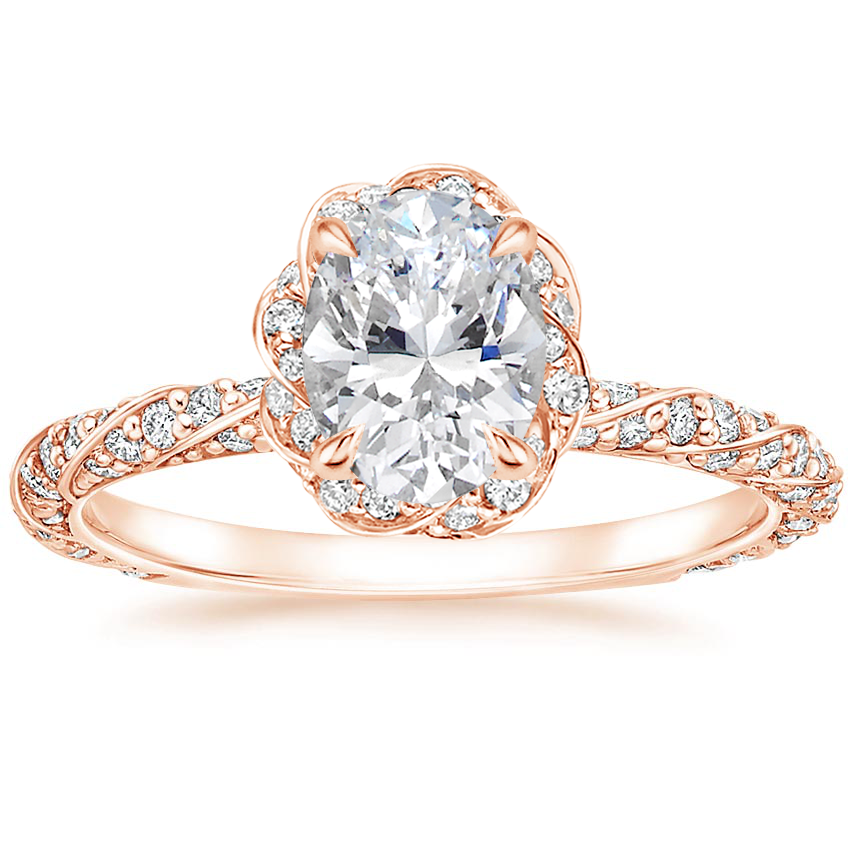 Mesmerizing ribbons of metal and pavé diamonds twist around the band and center gem of this unique halo ring.
Halo Diamond Ring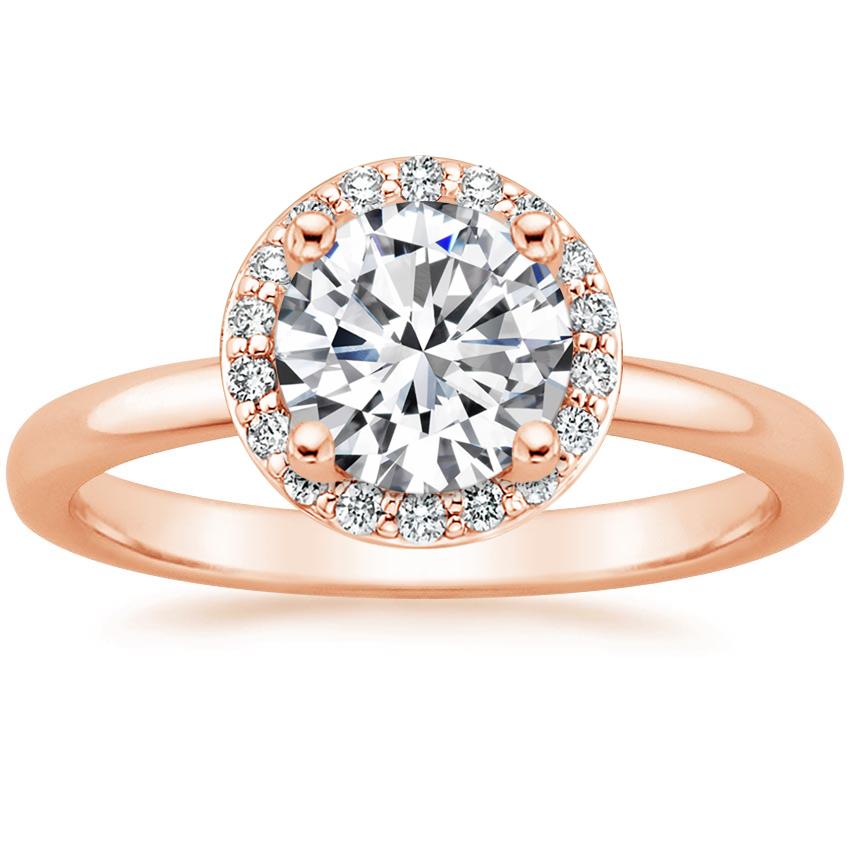 An alluring halo of diamonds embrace and accentuate the center gem of this brilliant ring.
Mixed Metal Waverly Diamond Ring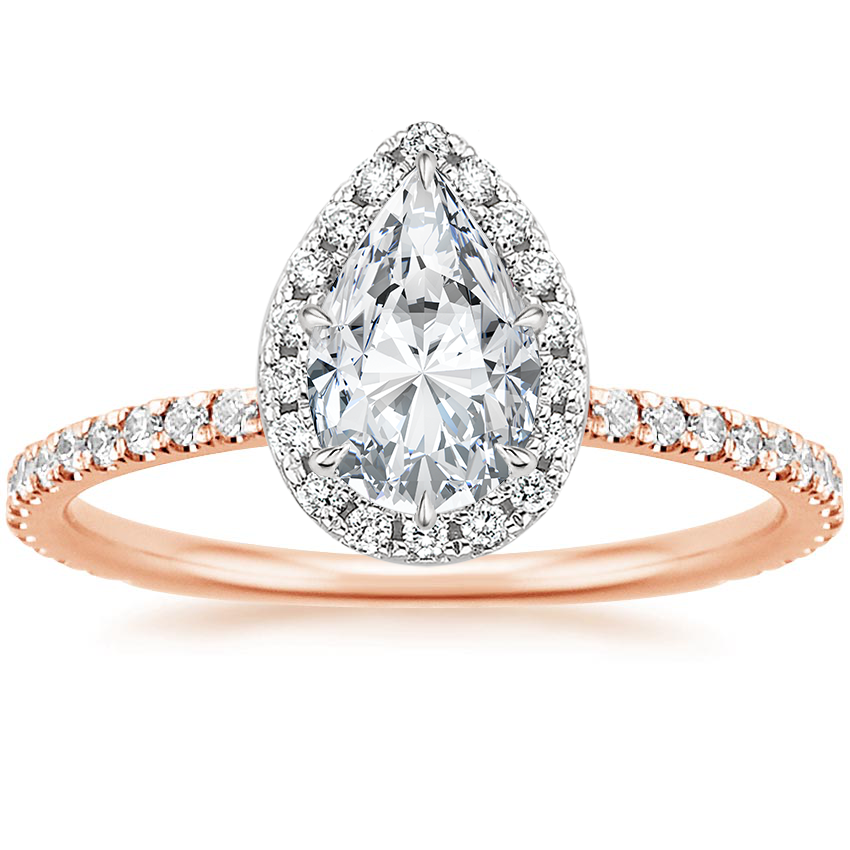 This sparkling halo setting features beautiful scalloped pavé diamonds that glimmer along the 18K white gold halo and gallery. Diamonds glittering down the 14K rose gold band, making this ring truly spectacular.
Luminesce Diamond Ring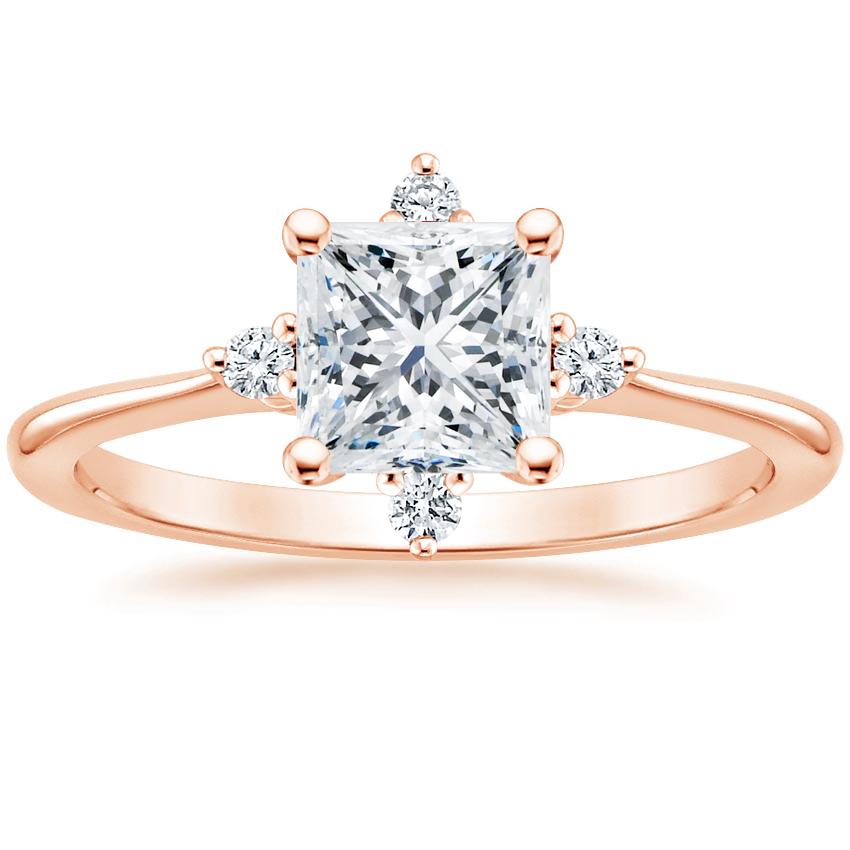 A delicate halo of diamonds outlines the cardinal directions in this chic compass-inspired design. The petite band gently tapers towards the center gem for an elegant look.
Luxe Sienna Halo Diamond Ring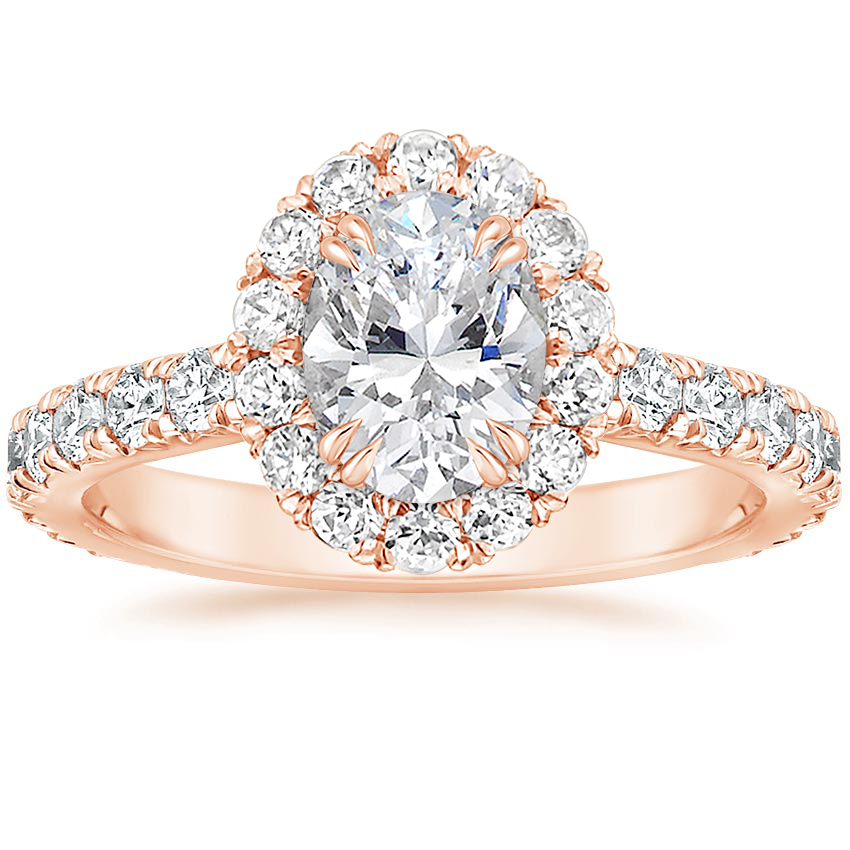 Elegant French pavé-set diamonds form a stunning halo, surrounding the center gem in a ring of brilliant light. Dazzling diamond accents adorn the band and gallery for a truly glamorous effect.
Chamise Halo Diamond Ring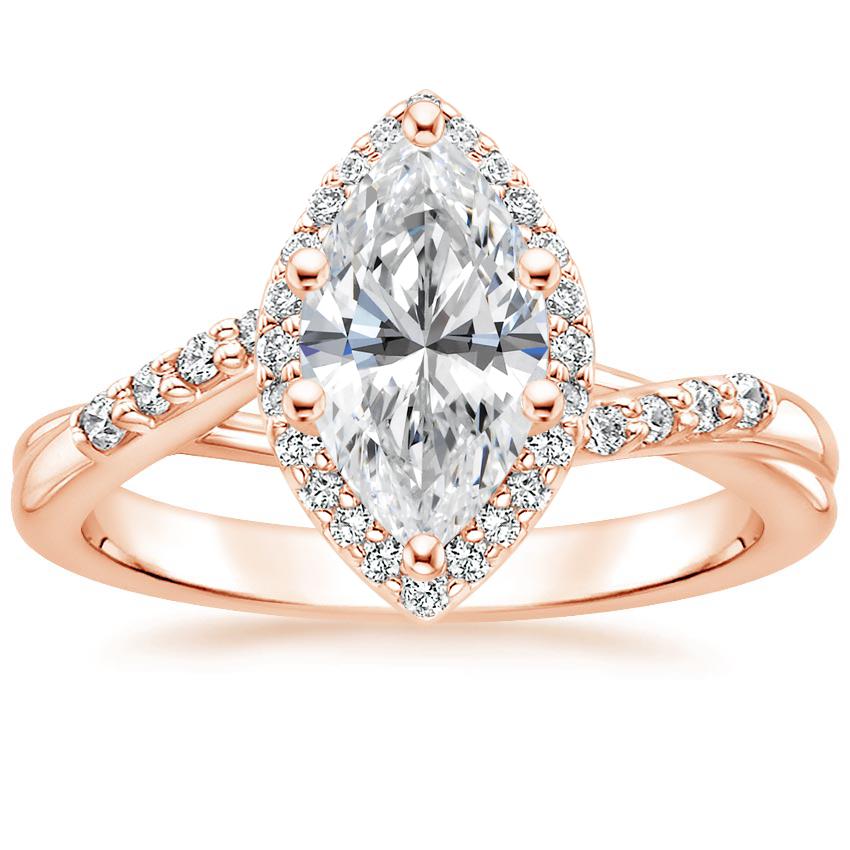 Ribbons of precious metal entwine and form a glistening halo around the center gem in this elegant setting. Tapering diamond accents on each side add a delightful shimmer.
Cambria Diamond Ring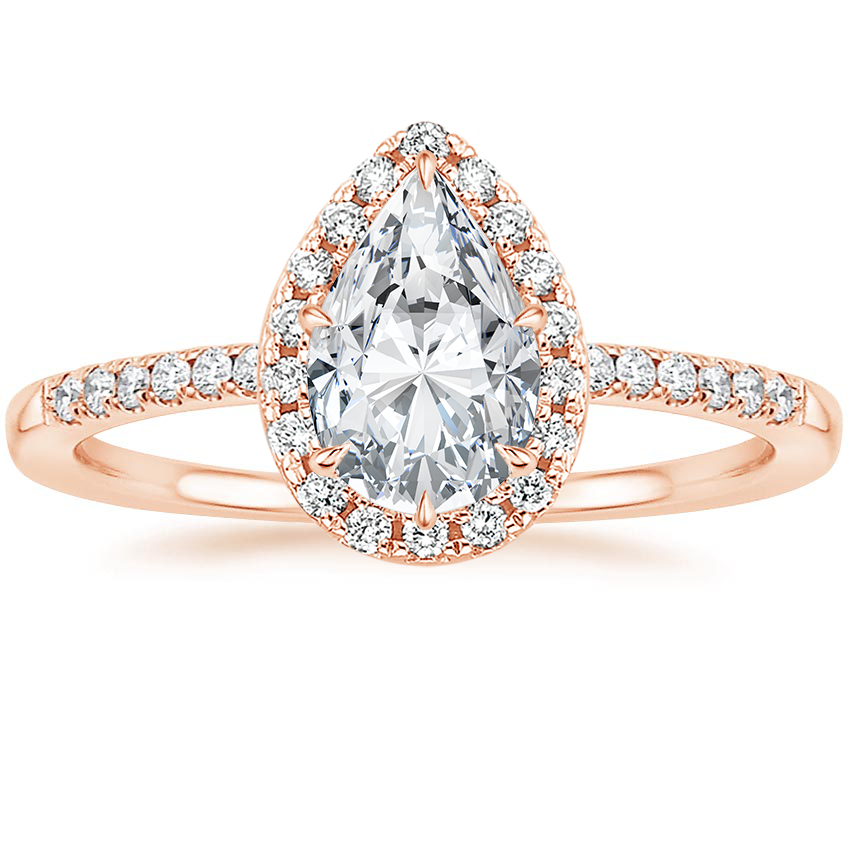 This glittering halo setting features delicate pavé diamonds that encircle the center gem and adorn the band. An open gallery makes this ring light and feminine for a truly special look.
Final Thoughts
Which shimmering rose gold ring is your favorite? Let us know your picks on our Instagram, Facebook, Twitter, or in the comments below!