Wedding rings from the late nineteenth and early twentieth centuries were characterized by beautiful embellishment and hand-crafted details.
If you love the look of vintage wedding rings but want to symbolize your union with a new ring, then browse our collection of vintage-inspired wedding rings. Here are five wedding rings designed with an eye to the romance of eras past:
The Delicate Antique Scroll Ring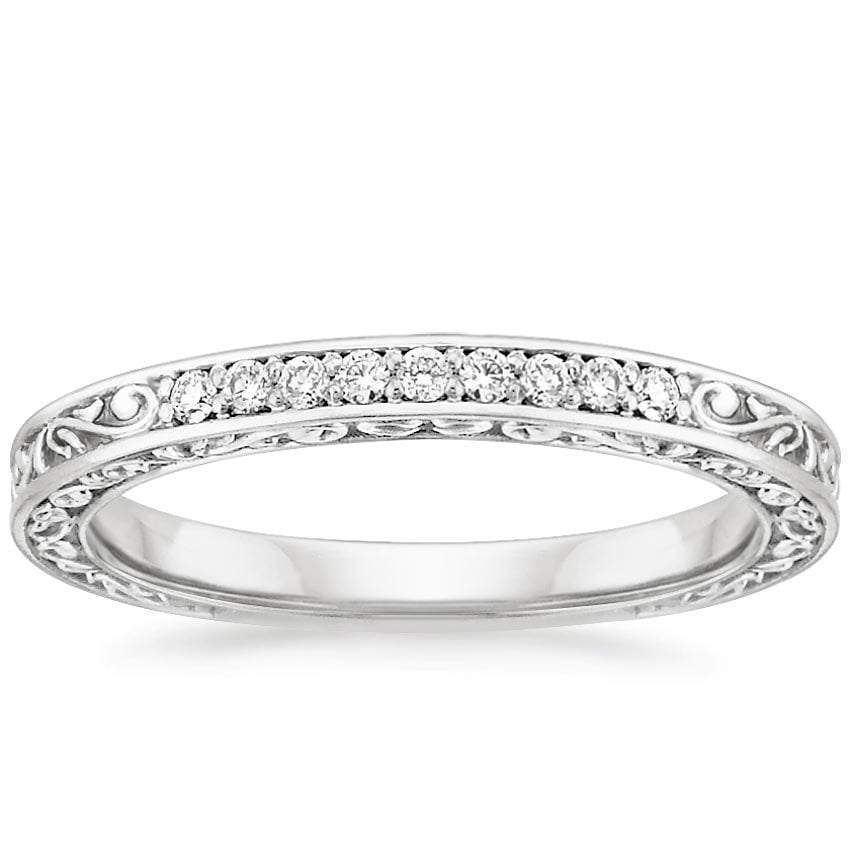 With beautiful scrollwork on three sides, our sought after Delicate Antique Scroll Ring exudes antique style. It pairs beautifully with most vintage engagement rings and creates an intriguing interplay with a modern engagement ring as well. Nine sparkling diamonds add a touch of glamour.
The Hudson Ring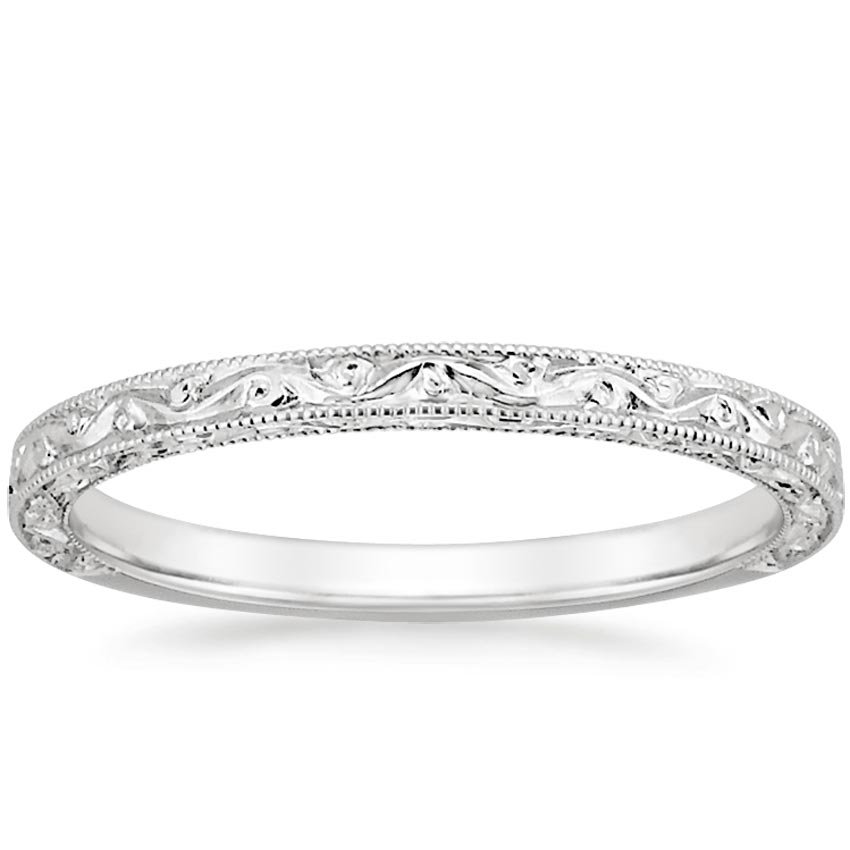 If you crave a wedding ring without gemstones that is still beautifully embellished, the Hudson Ring may be your ideal. A hand-engraved, nature-inspired pattern on three sides and milgrained borders create a truly antique feel.
The Solstice Eternity Band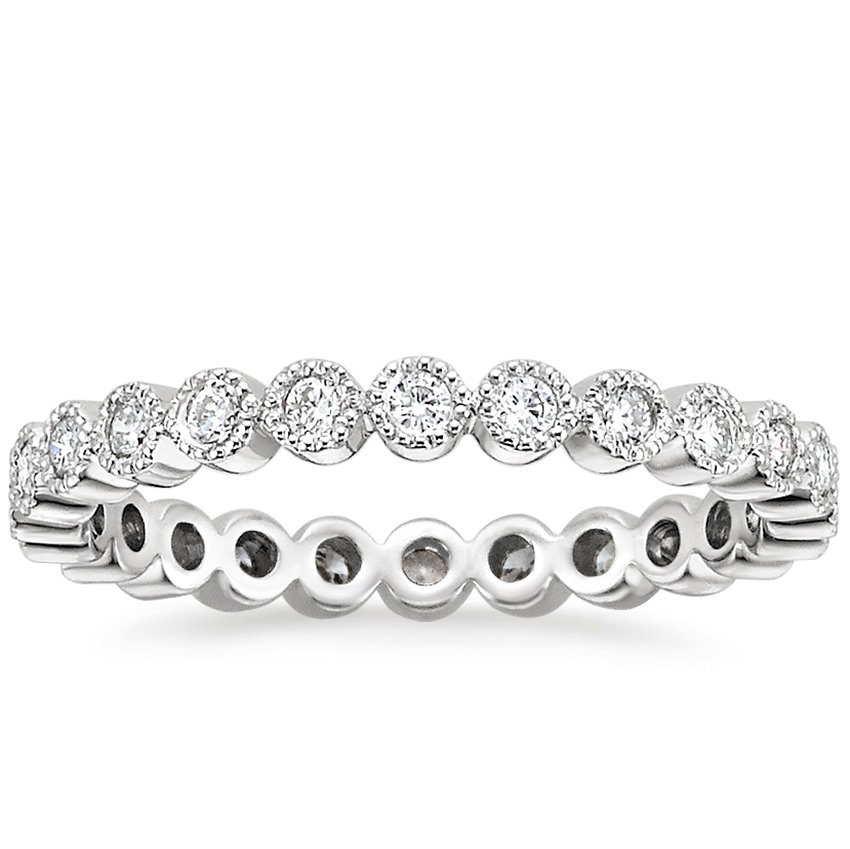 If you are looking for an eternity band with a romantic antique feel you might like the Solstice Eternity Diamond Ring. The bezel-set diamonds are embellished with delicate milgrain detail along the edges, for an effect that looks equally beautiful when worn alone, paired with an engagement ring, or stacked with other bands.
The Quintessa Ring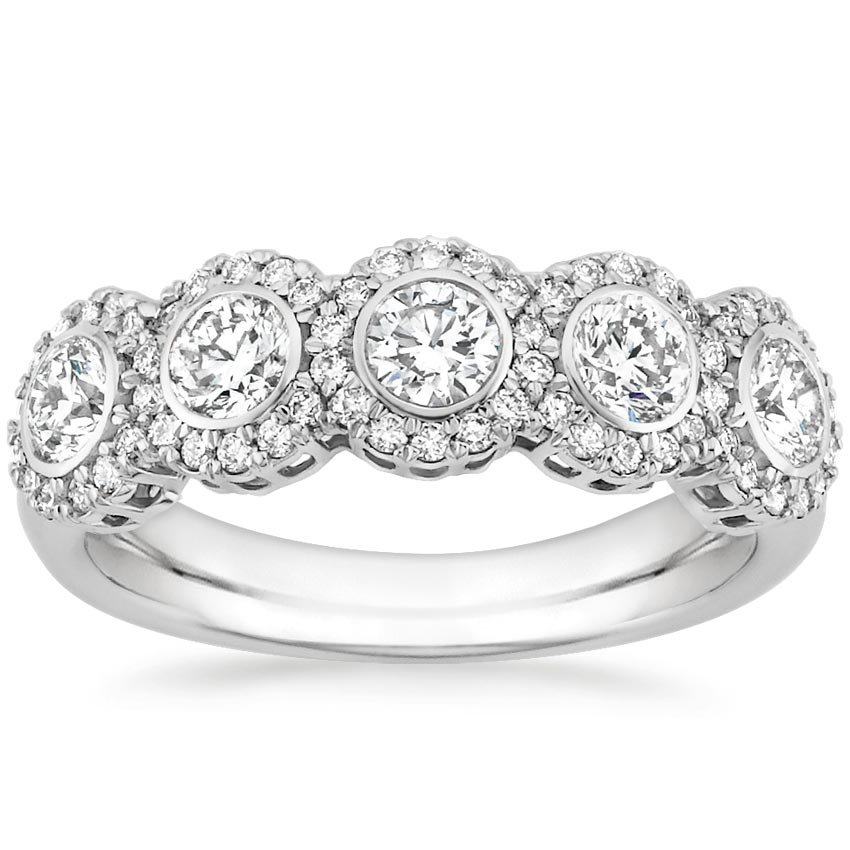 Part of our glamorous new Monaco Collection, the vintage-inspired Quintessa Diamond Ring features five bezel set round brilliant diamonds encircled by glittering pavé-set diamond accents. It is breathtaking enough to be worn on its own as a combination engagement and wedding ring.
Final Thoughts
Which if these vintage-inspired wedding rings is your favorite? Let us know on Facebook or Twitter, or in the comments section!