Packaging With A Purpose
Brilliant Earth is committed to responsible environmental and labor practices — right down to our packaging and distinctive wooden ring boxes. Your expertly crafted jewelry arrives in thoughtfully designed packaging for safekeeping for years to come.
Engagement And Wedding Rings
Brilliant Earth rings arrive in natural wood ring boxes crafted from responsible sources of wood. These keepsake ring boxes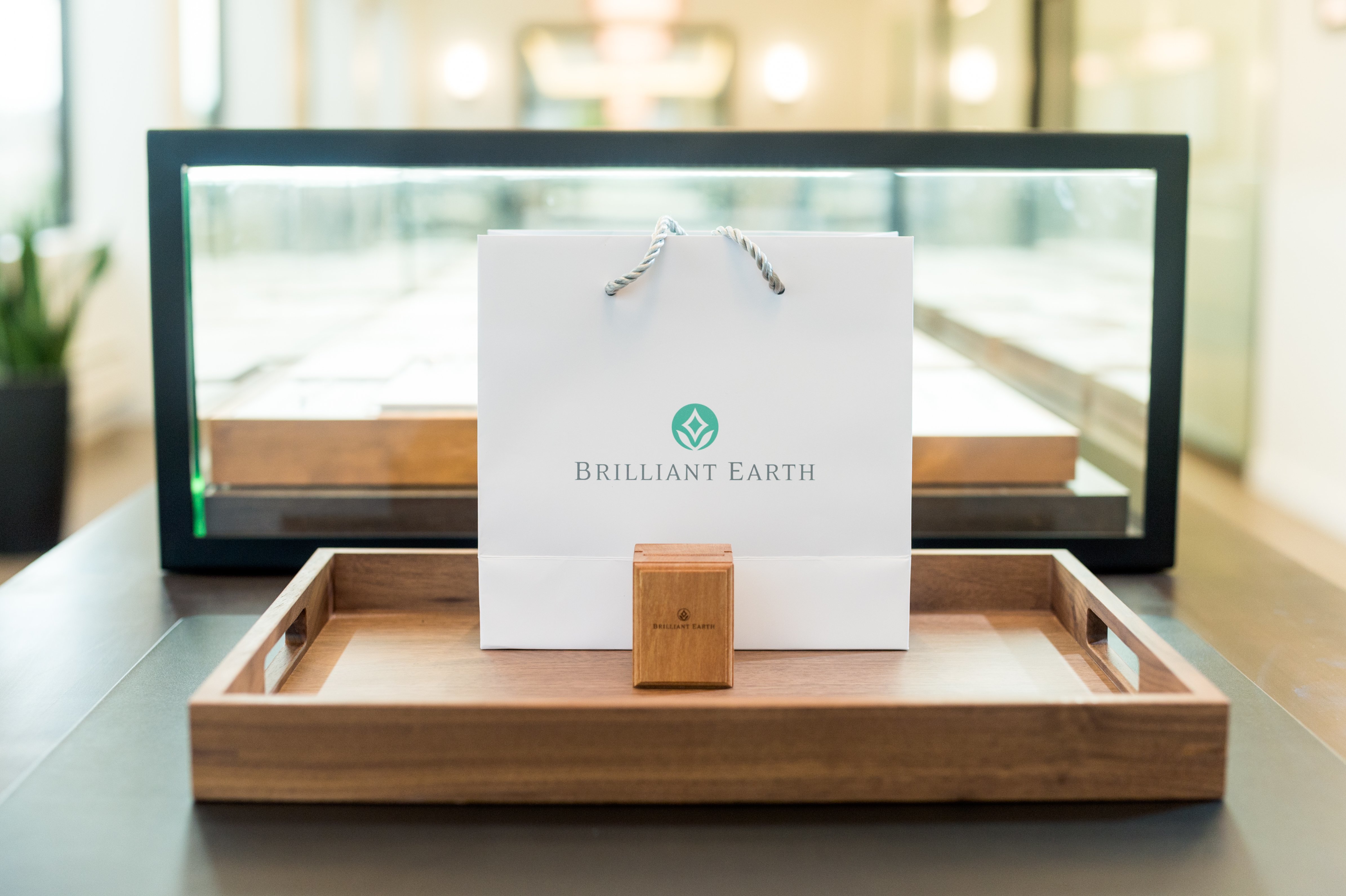 showcase the wood's beautiful grain, as well as your ring!
Loose Diamonds and Gemstones
Our loose diamonds and gemstones are beautifully presented in a wood box made from responsible sources of wood. The box opens to reveal your gorgeous gem inside a protective metal jewel case!
18K Gold & Platinum Earrings And Pendants
Brilliant Earth gold and platinum earrings and pendants are presented in elegant wooden boxes. The boxes are crafted from responsible sources of wood.
Boxes
designed to be
as iconic as the
jewelry they hold.
Silver Earrings And Pendants
Brilliant Earth's silver earrings and pendants arrive enclosed in a beautiful fabric pouch tucked inside a recycled paper gift box. The pouch features a tasseled drawstring closure and an interior divider to prevent your new jewelry from scratching.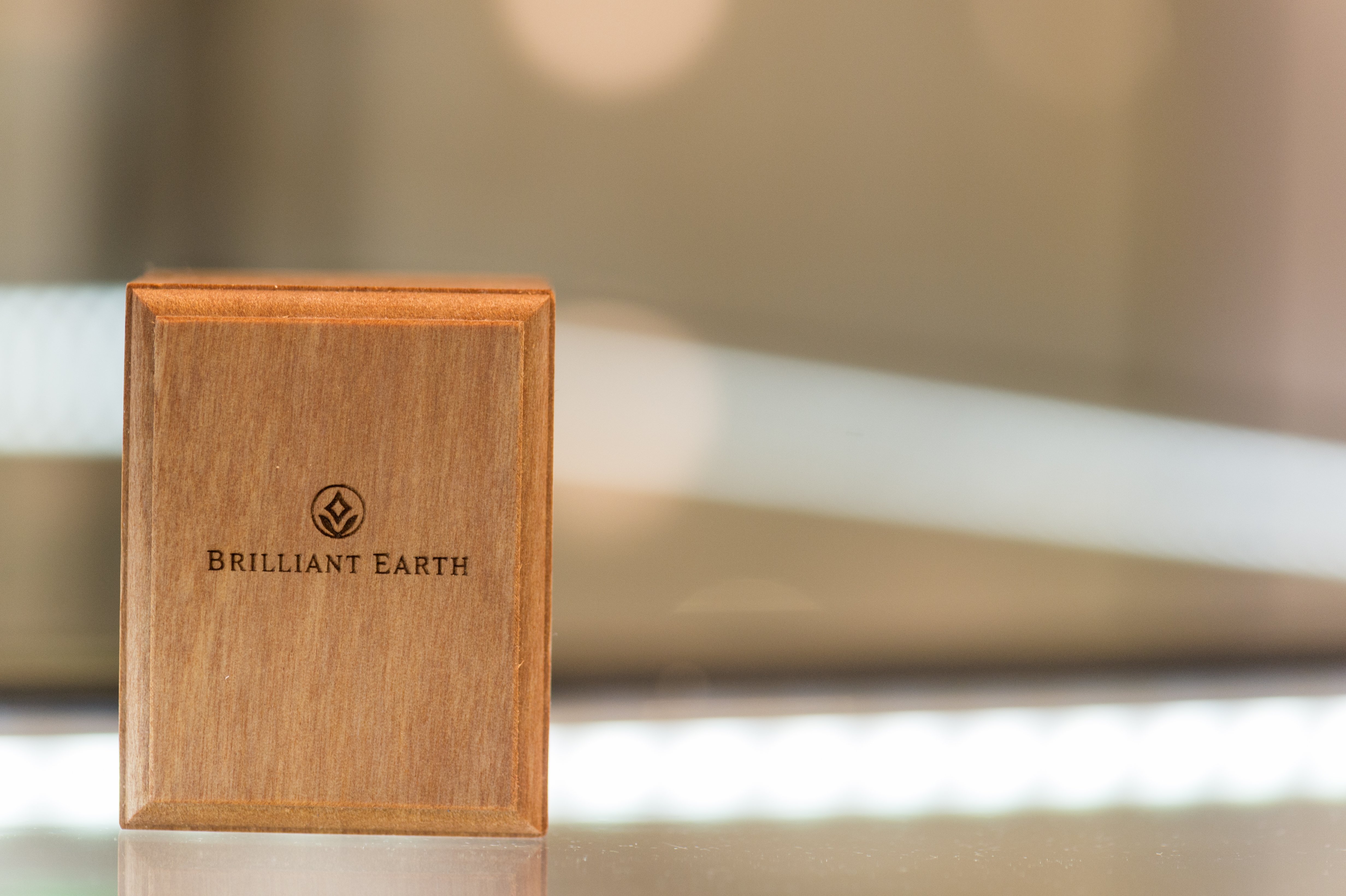 Environmentally Friendly Gem & Jewelry Cleaner
Our non-toxic gem and jewelry cleaner keeps your jewelry looking brilliant and beautiful. The cleaner is complimentary for ring orders over $1000 with gems.
Designing Our Shipping & Print Materials to Use Less Paper
As part of our continued commitment to sustainability and reducing our environmental footprint, we redesigned our packaging to reduce our impact on the environment. We estimate that our new packaging, rolled out in March 2018, will result in a 35% decrease in paper used in the first 12 months. Brilliant Earth paper packaging and print materials are made from 35%–70% responsibly forested products and are printed with non-toxic soy or vegetable-based inks using water or waterless print processes. We encourage you to reuse your boxes as many times as possible!
Documentation And Verification
Brilliant Earth diamonds arrive with an origin card, showing that your purchase is ethically sourced in alignment with high social and environmental standards. Additionally, for loose diamonds and diamonds set in Create Your Own diamond rings and jewelry, you will receive a gemological laboratory report which will detail the weight, measurements and the quality grading of the diamond.