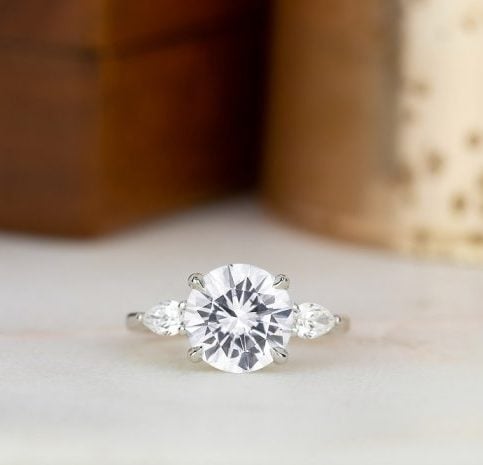 When thinking of sapphires, royal blue gemstones typically come to mind.
Although the blue sapphire is the most widely recognized sapphire shade, sapphires actually come in a wide range of colors, from pink to yellow, and even white.
What is a White Sapphire?
Mined from the earth, sapphires are a type of aluminum oxide. Slight differences in the chemical properties of the stone's composition cause the variation in color, resulting in the icy white color of some stones. With a similar look to that of diamonds, a white sapphire ring can offer a beautiful, more affordable alternative to the traditional engagement ring center stone.
While not as brilliant as diamonds, white sapphires are prized for their bright, white glow and durability. When pairing a white sapphire with a setting, ring styles with diamond accents are a great way to add fire and sparkle, while minimalist bands serve to accentuate the color of the stone. Whatever the style, white sapphire rings make for a stunning choice. Discover our favorite white sapphire engagement ring styles below!
Petite Twisted Vine Diamond Ring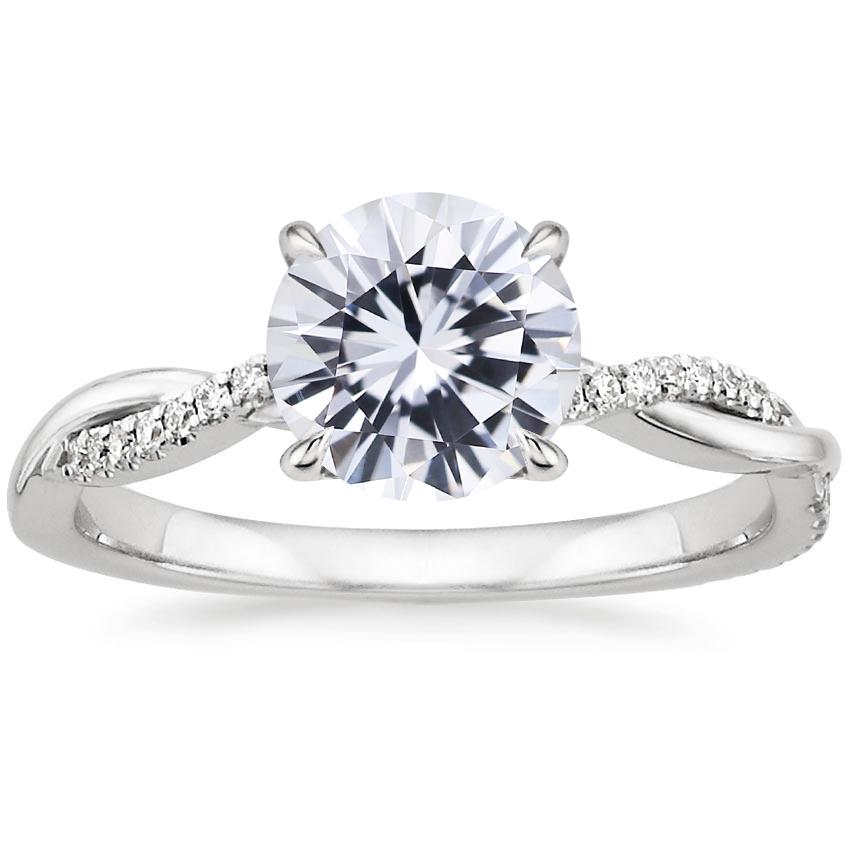 Organic and elegant, the nature-inspired design of the Petite Twisted Vine Diamond Ring allows the white sapphire center stone to shine. The glittering strand of diamonds that runs along the band adds brilliance to this look.
Four-Prong Petite Comfort Fit Ring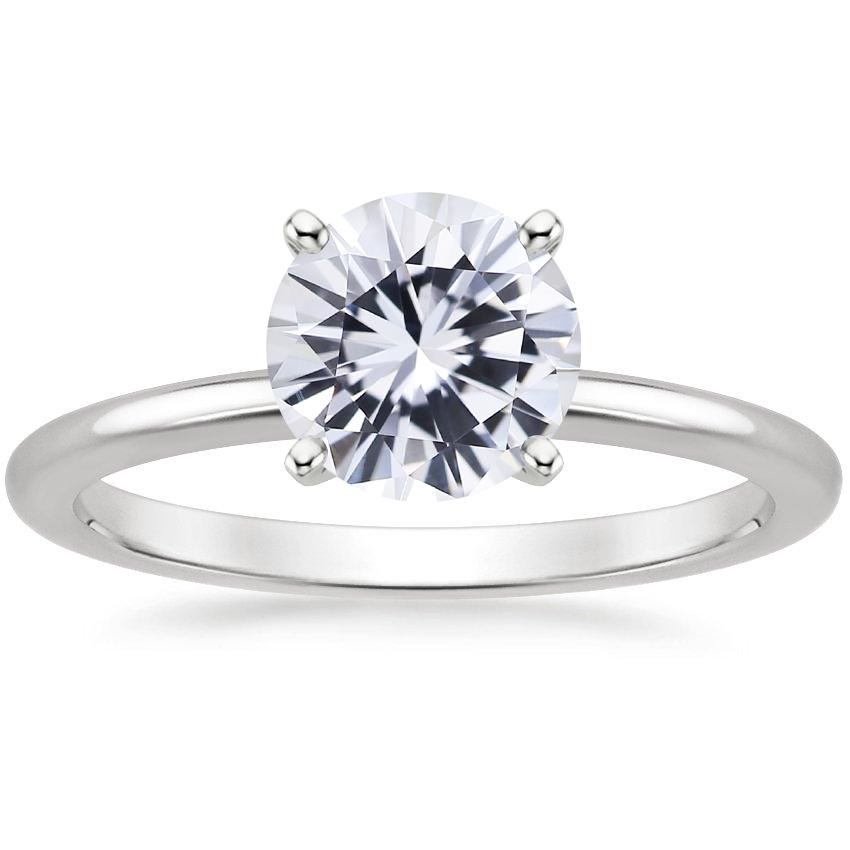 Classic and understated, the simple design of the Four-Prong Petite Comfort Fit Ring draws attention to the bright white sapphire center stone.
Waverly Diamond Ring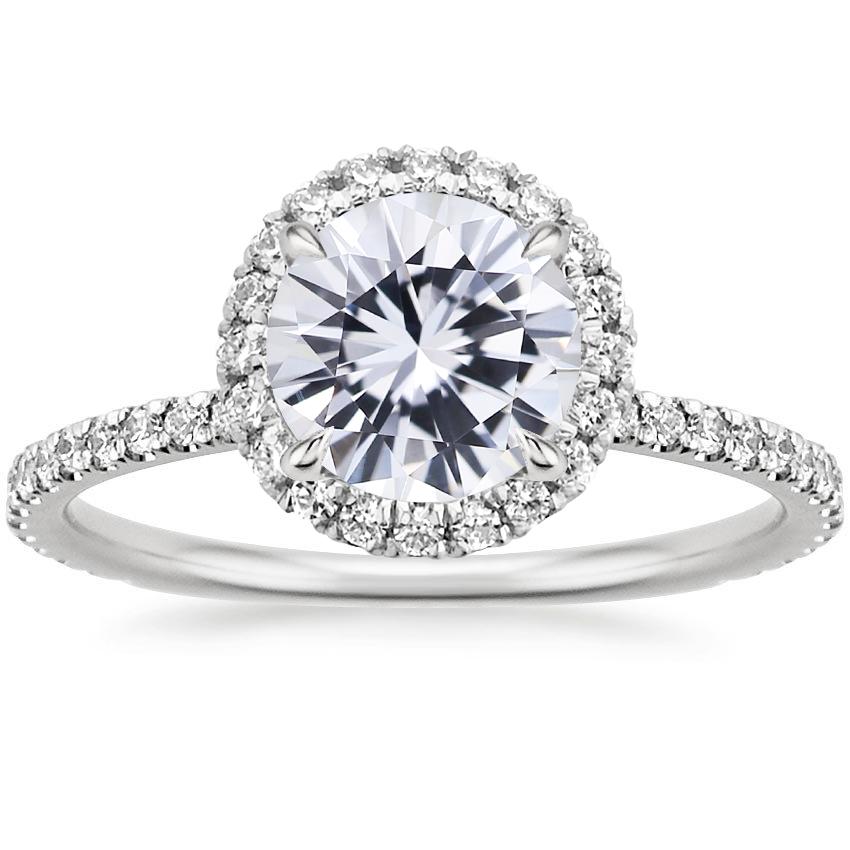 The  Waverly Diamond Ring features beautiful scalloped pavé diamonds that frame the center gemstone, forming a stunning halo that adds sparkle to the white sapphire.
Elodie Ring
Sleek and sophisticated, the Elodie Ring features dainty claw prongs that delicately cradle the center gem. The petite rose gold band beautifully contrasts the white glow of the sapphire.
Viviana Diamond Ring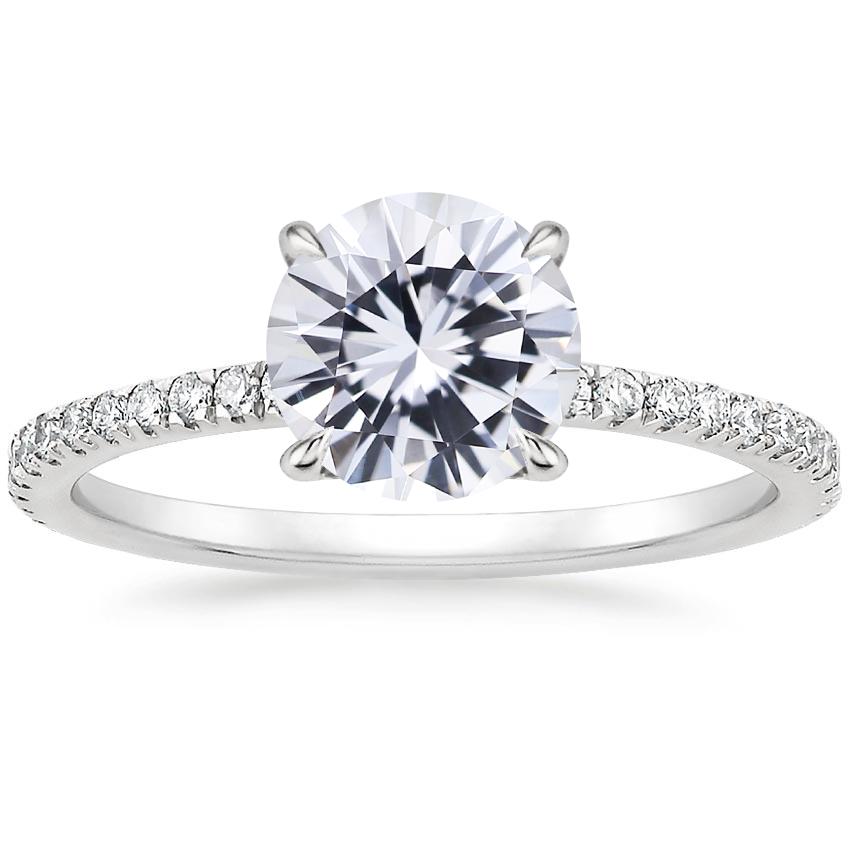 The Viviana Diamond Ring features sparkling scalloped pavé diamonds that gracefully adorn the white gold band. A diamond encrusted gallery adds subtle sparkle to this white sapphire engagement ring.
Willow Diamond Ring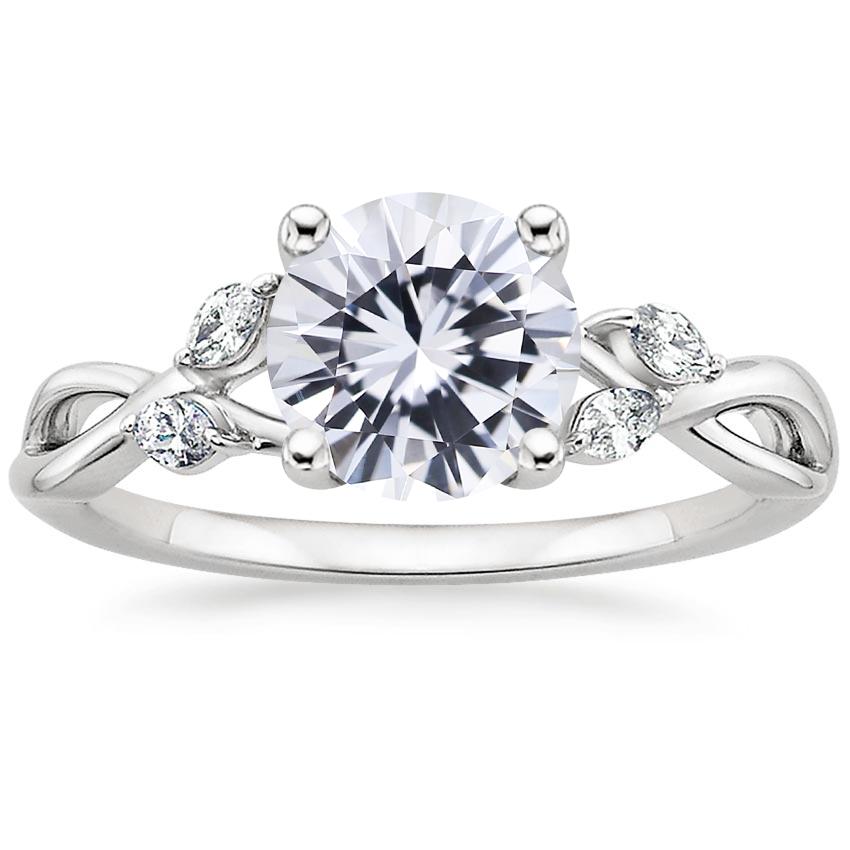 Ornate and nature-inspired, the Willow Diamond Ring features vines of precious metal that entwine towards the sparkling center sapphire.
Tiara Diamond Ring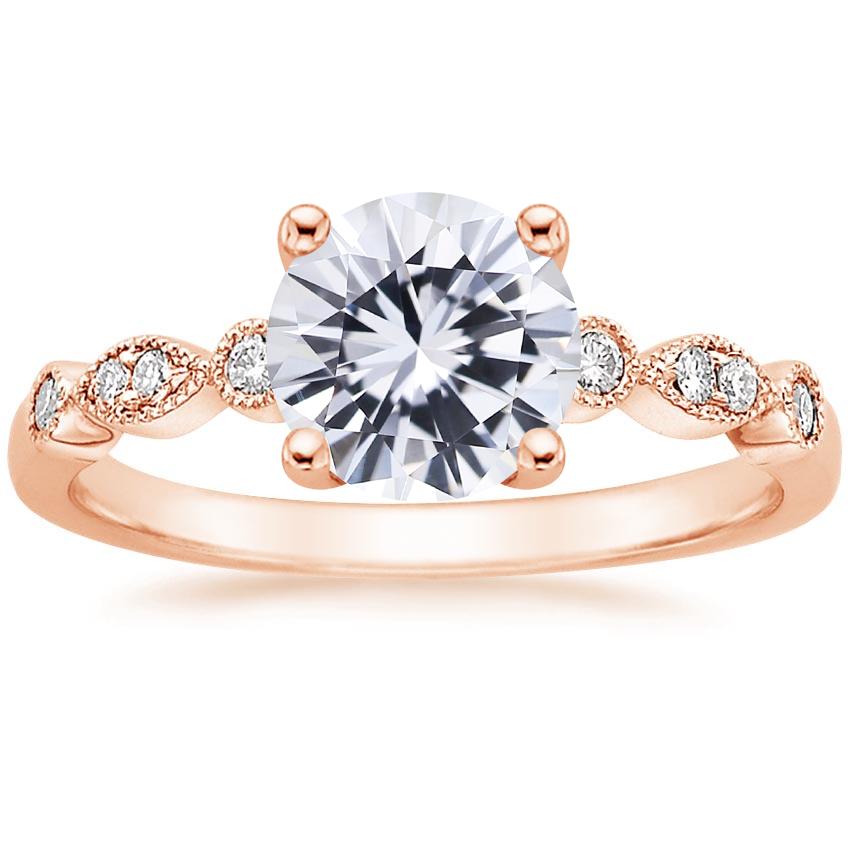 Feminine and delicate, the Tiara Diamond Ring features a lustrous band of diamond-accented round and marquise shapes, providing a perfect pairing to its white sapphire center.
Entwined Celtic Love Knot Ring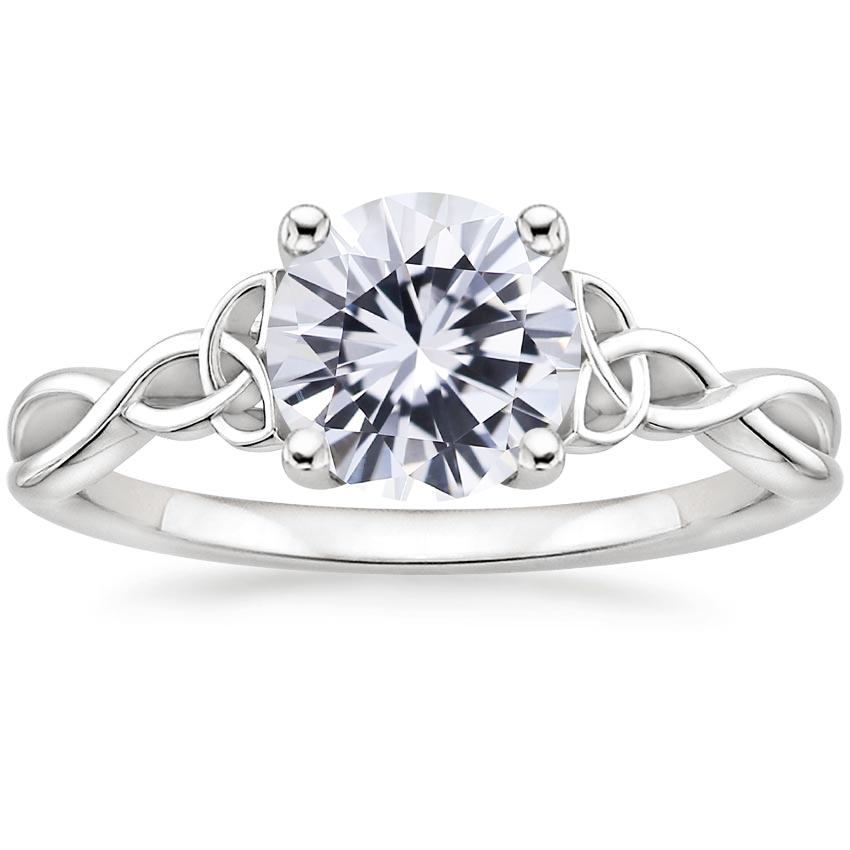 Adding further symbolic significance to the engagement ring, the Entwined Celtic Love Knot Ring gracefully frames either side of the center gem with the Celtic symbol of eternal love.
Final Thoughts
Which of these white sapphire engagement rings do you like the most? Share your favorites with us on our Instagram, Facebook, Twitter, or in the comments below!