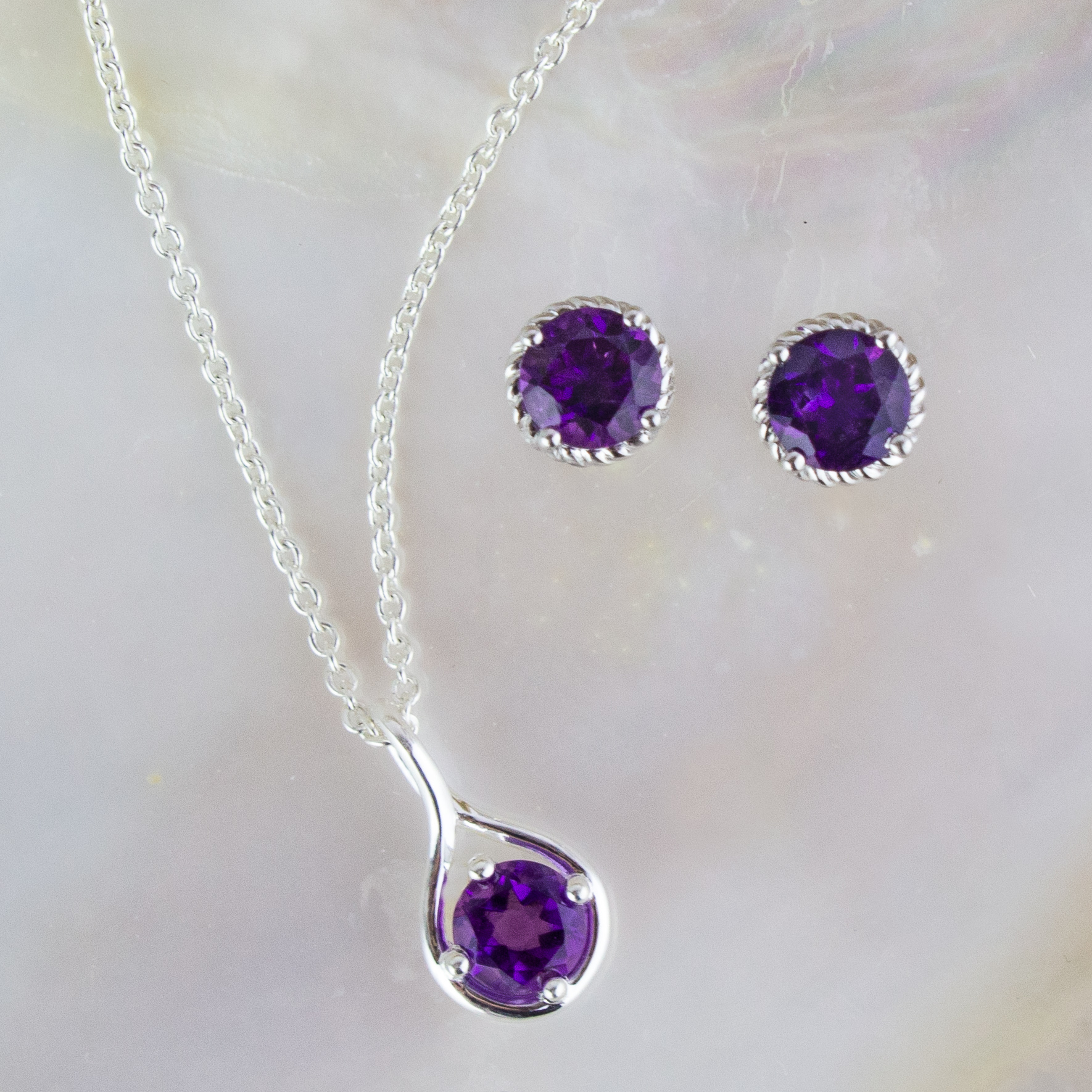 Known for its deep violet hue, amethysts are February's beautiful birthstone. A stunning gemstone with a captivating history, amethysts were a popular choice for royalty from as early as Ancient Egyptian times. With its regal color and lustrous quality, it continued to be an attractive choice throughout medieval Europe, with amethyst jewelry appearing in the crown jewels of powerful monarchies. In addition to its historical significance, amethysts are rich in meaning, known to represent the qualities of courage, wisdom, peace and strength. Whether as a present for a friend born in February or as a meaningful gift to yourself, amethyst jewelry makes for a beautiful choice. Discover some of our favorite amethyst jewelry pieces below!
Silver Amethyst Stud Earrings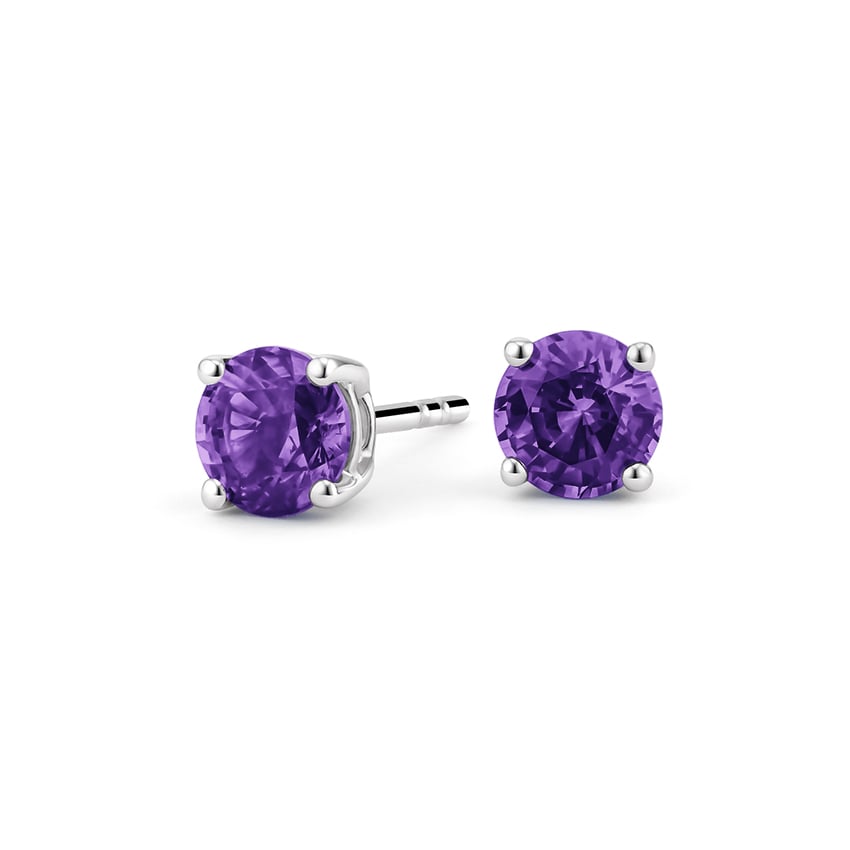 Classic and elegant, the Silver Amethyst Stud Earrings are a chic addition to any look. Set within comfortable basket settings, the deep purple amethysts add an eye-catching accent of color to the sophisticated, silver design.
Amethyst Twist Pendant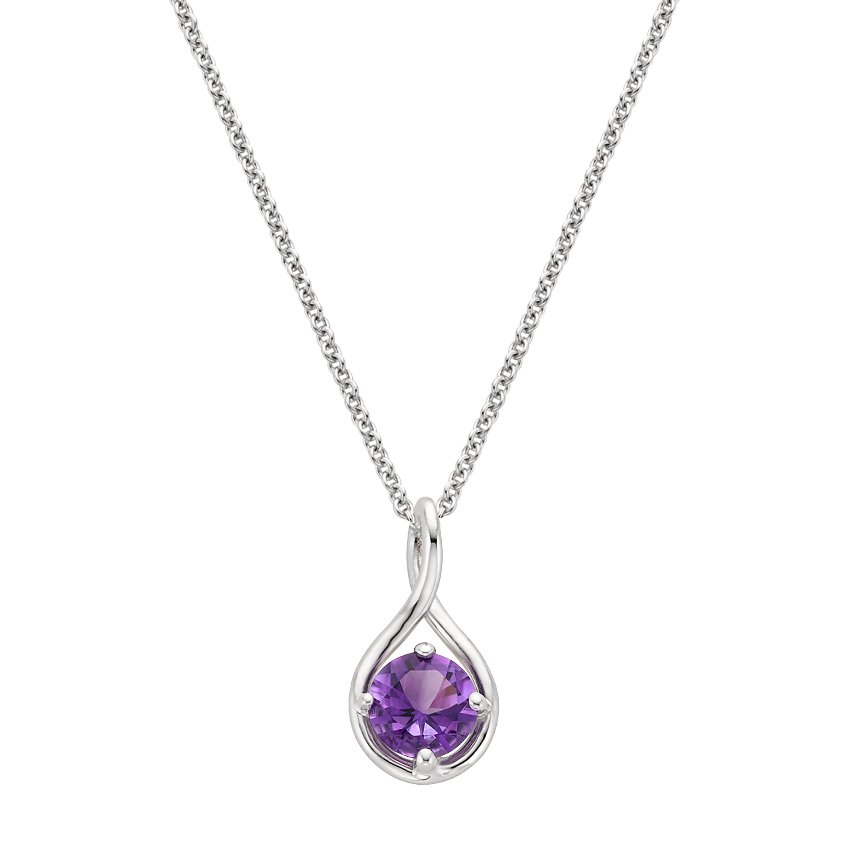 The Amethyst Twist Pendant features a beautiful amethyst centered within a graceful, sculptural twist. Stunning and yet understated, this sterling silver pendant is a perfect for every day wear.
Amethyst Bezel Bracelet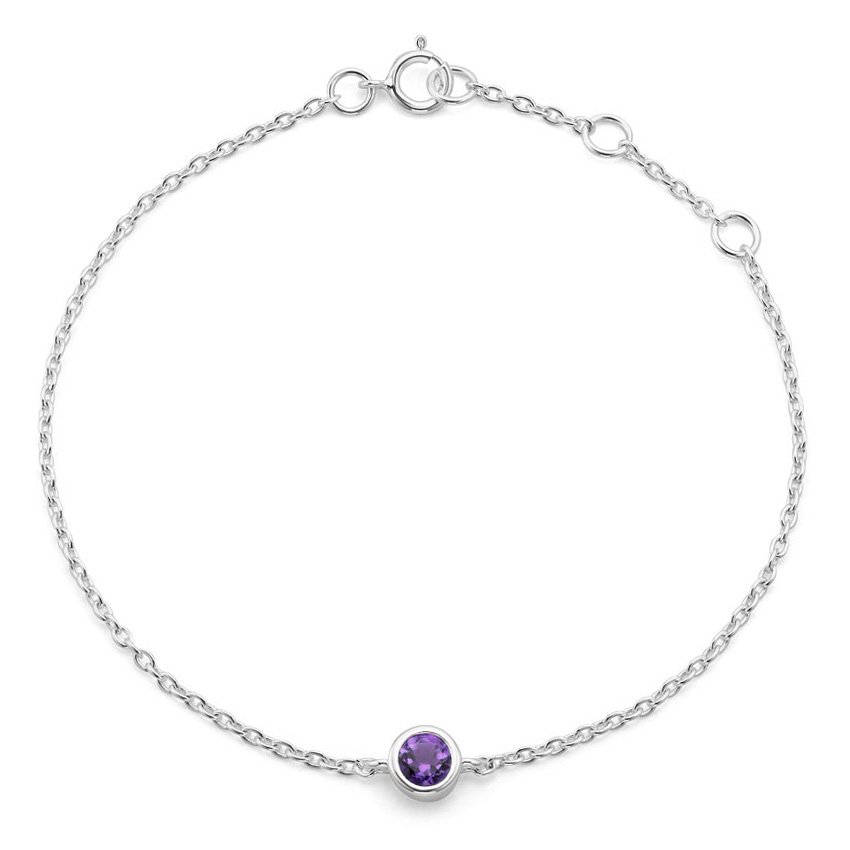 A charming and timeless choice, the Silver Amethyst Bezel Bracelet features a bezel-set amethyst on a delicate cable chain.
Silver Jasmine Amethyst and Diamond Earrings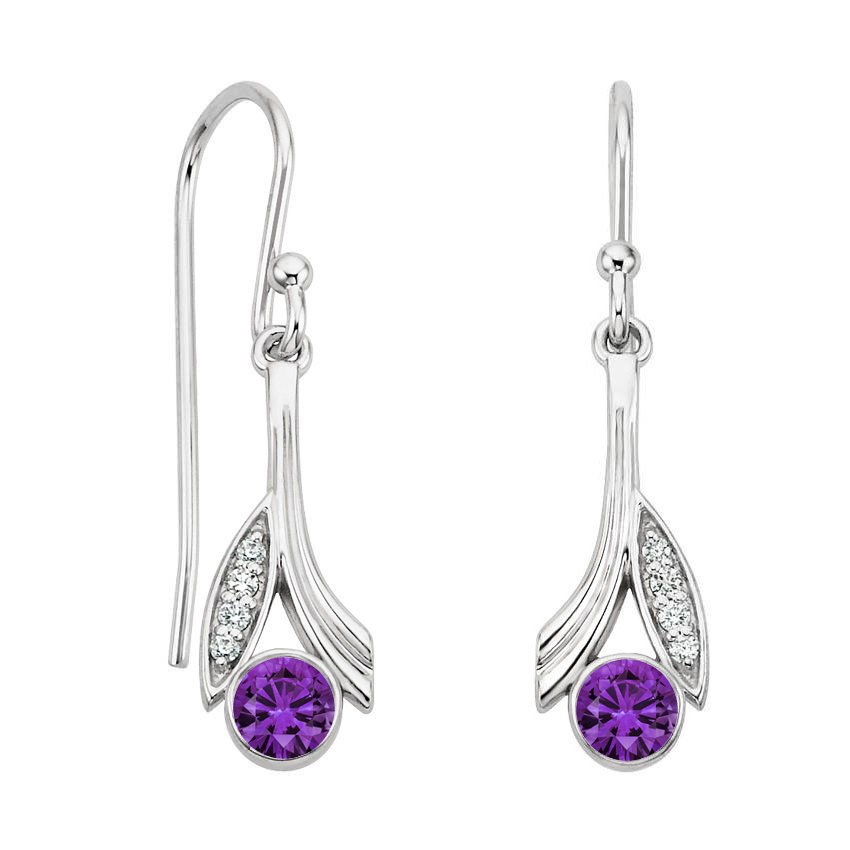 Featuring a unique, nature-inspired design, these Silver Jasmine Amethyst and Diamond Earrings are an exquisite statement piece.
Create Your Own Amethyst Ring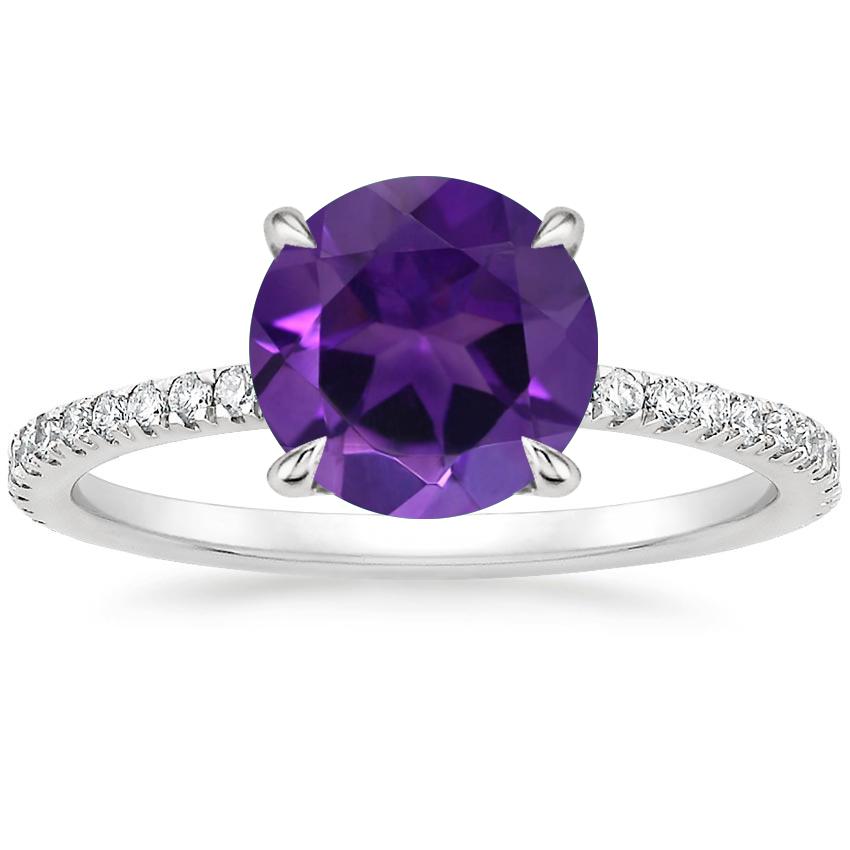 Browse through our stunning collection of amethysts and pair it with your favorite setting to create a ring uniquely suited to you or your loved one. Here, an 8mm round amethyst is set in the sparkling Viviana Diamond Ring.
Final Thoughts
Which of these amethyst jewelry styles are your favorites? Would you add any pieces to this list? Let us know on our Instagram, Facebook, Twitter, or in the comments below!