For those born in July, your birthstone is the scintillating and enchanting red ruby. This stunning gemstone has a rich history and makes a beautiful and meaningful gift for anyone born in July!
What are Rubies?
Rubies are the red variety of the mineral corundum. All other colors of corundum are actually sapphires! In addition to being known for their deep red color, these gemstones are also treasured for their versatility and durability. Rubies are durable stones and are well suited for jewelry that is worn regularly, from engagement and wedding rings to earrings, necklaces, and bracelets. Like sapphires, rubies are rated 9 on the Mohs Scale of Hardness, ranking just under diamonds – the strongest gemstone. Although they are typically cut to maximize depth of color and sparkle, rubies are sometimes shaped and polished cabochon style to show off a star effect. Star rubies are rare but naturally occurring. These rubies have a star-like inclusions known as asterism, which looks like rays of light in the shape of a star and is a phenomenon that can also occur in sapphires.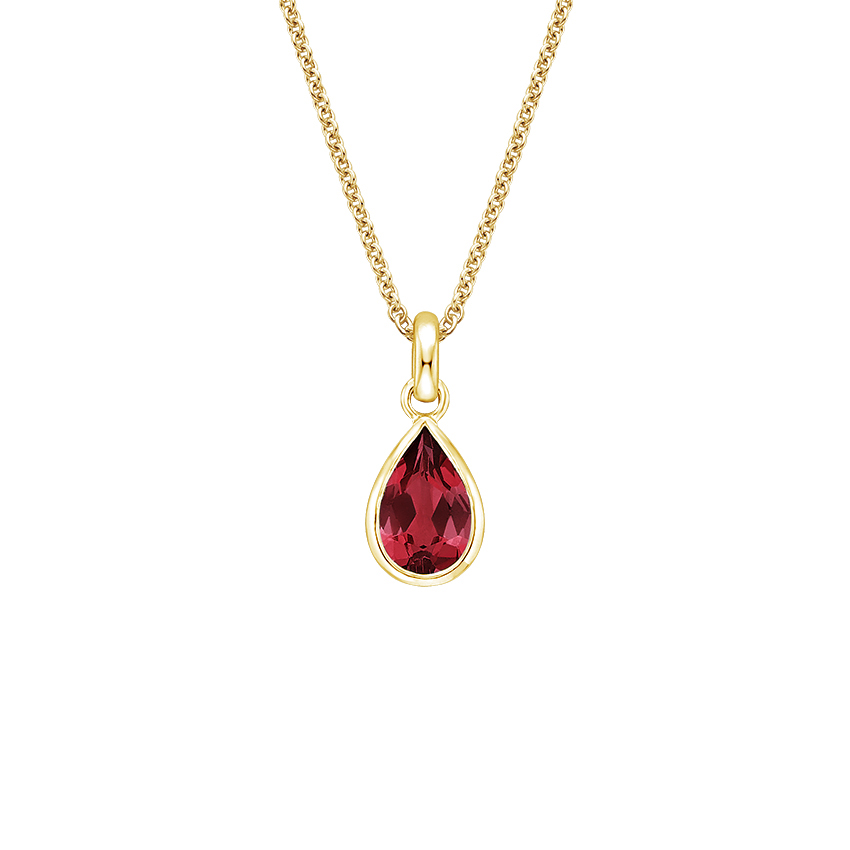 Because all other colors of corundum are considered sapphires, hue is a major part of what makes a ruby a ruby. The red color comes from chromium, which can also cause fluorescence that makes rubies appear to "glow" like fire from within. Chromium is also what makes large natural rubies scarce because it can cause cracks and fissures within the stone. Because of their scarcity, large natural gem-quality rubies can be even more rare and expensive than diamonds!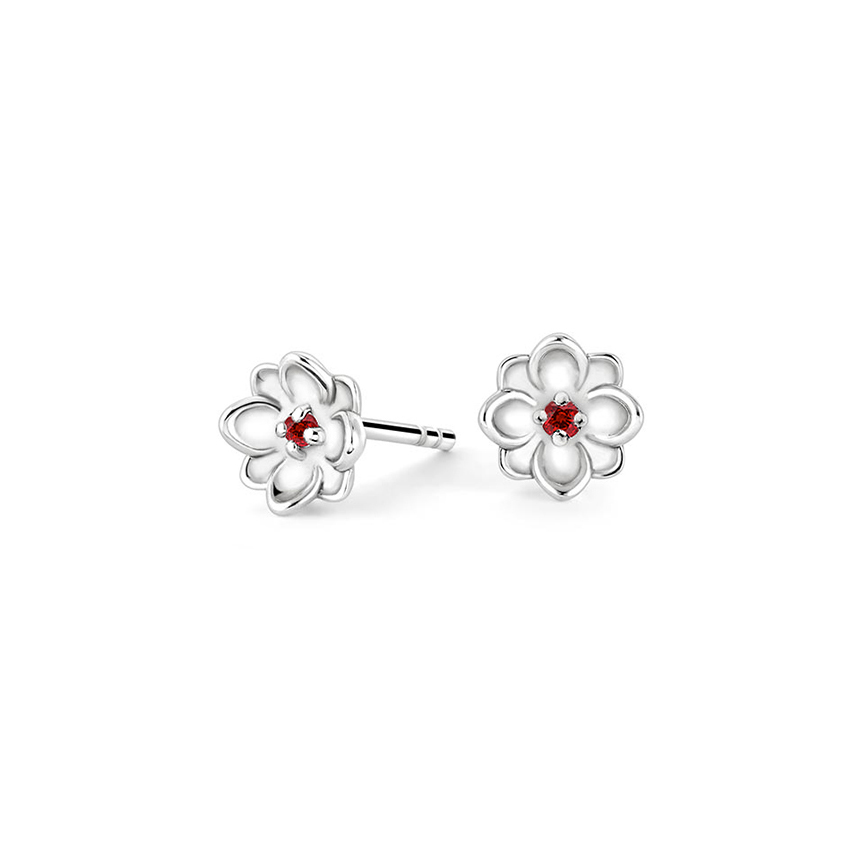 Rubies: A Rich History
For centuries, rubies have been one of the gemstones most sought-after by the wealthy and powerful and are one of the most historically significant colored gemstones. In fact, the ancient Sanskrit word for ruby meant "king of precious stones." The name ruby today comes from the Latin "Rubeus" meaning "red."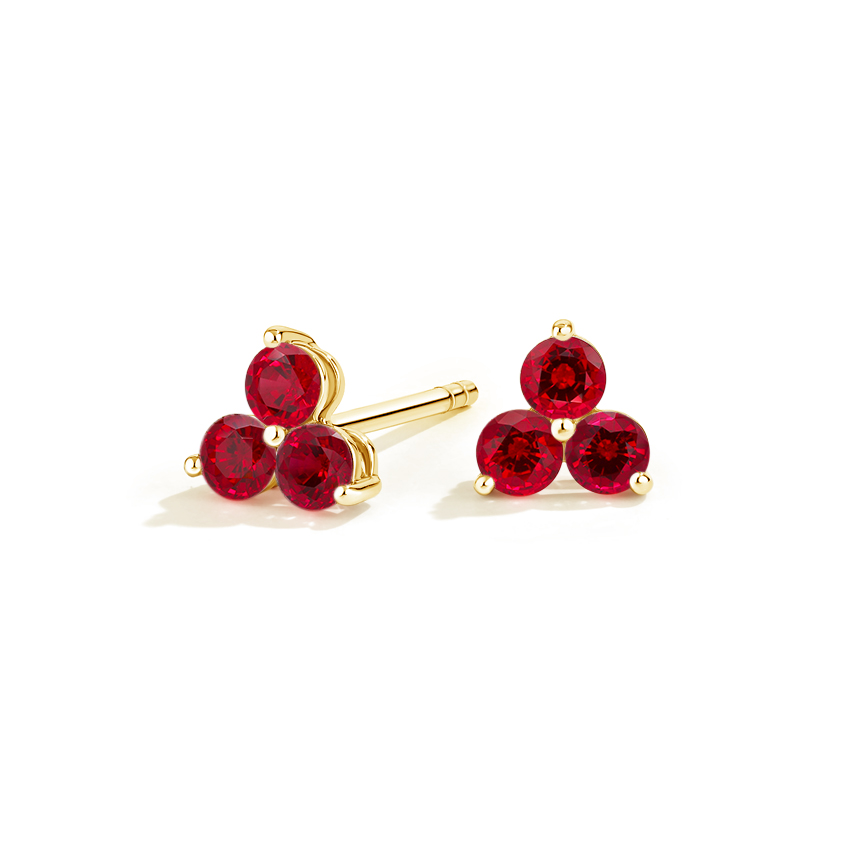 Throughout history, rubies have been particularly prized in Asian countries. Records indicate that rubies were traded on China's North Silk Road as far back as 200 BC, and Burma (called Myanmar today) was the most significant source for rubies for centuries. Chinese noblemen in ancient times were known to wear rubies on their armor believing that rubies would grant them strength and protection. According to lore, warriors in ancient Burma would go so far as to implant rubies in their skin to make them invincible in battle. In India, Hindu practitioners ceremonially offered rubies to gods in order to be reborn as a powerful emperor or king in a next life. Ancient Indians also separated rubies into different caste systems based on their clarity, color, and overall quality. Achametis, an 8th Century Arabic author, wrote that dreams featuring a crown set with rubies meant the dreamer would experience great joy and fortune and be feared by their enemies.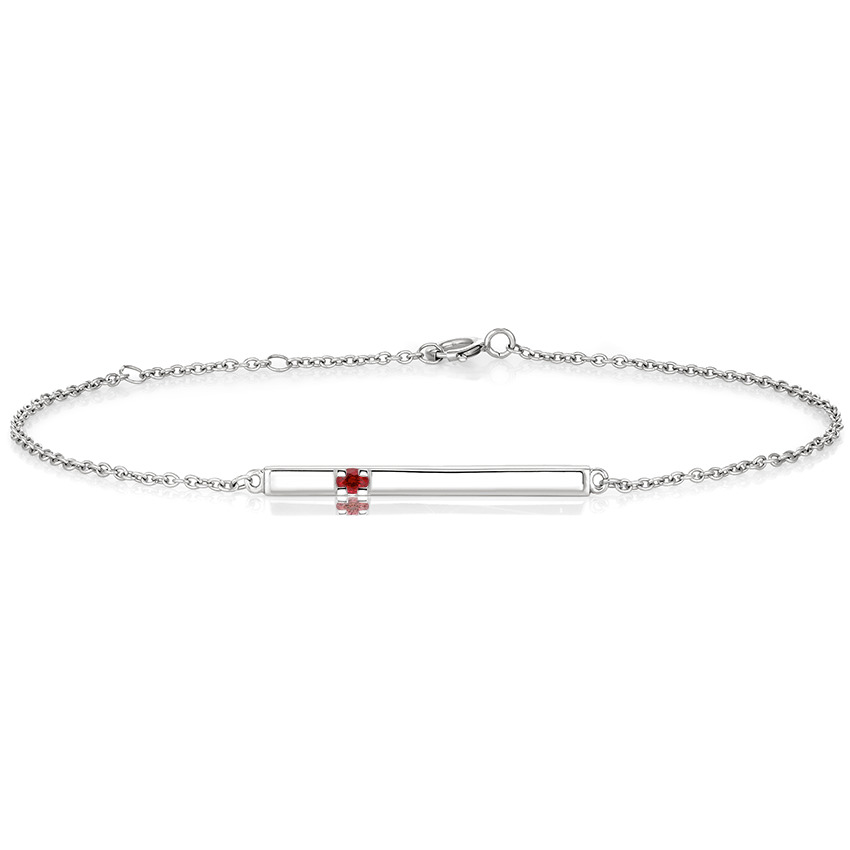 Rubies have been very important in the western world as well! Rubies are one of the gemstones mentioned more than once in the Bible, where they are associated with qualities like beauty and wisdom. Roman scholar, naturalist, and philosopher Pliny the Elder included notes on the durability and beauty of rubies in his most notable work Naturalis Historia – which became the template for modern day encyclopedias. Many royal and upper-class medieval Europeans wore ruby jewelry as talismans of vitality, wealth, and success in love.
Across many eras and cultures, rubies have long been associated with blood and intense emotions including passion, power, love, and health.
Ruby's Famous Fans
Rubies haven't just been loved by historical figures of the ancient past! Many royals and celebrities still gravitate toward this stone for its stunning color and beauty. Sarah Ferguson's iconic ruby and diamond engagement ring from Prince Andrew may have inspired her daughter Princess Eugenie's pink engagement ring. Other English royals including Queen Elizabeth II and Camilla the Duchess of Cornwall prefer rubies and have been spotted many times in elaborate ruby necklaces at official functions.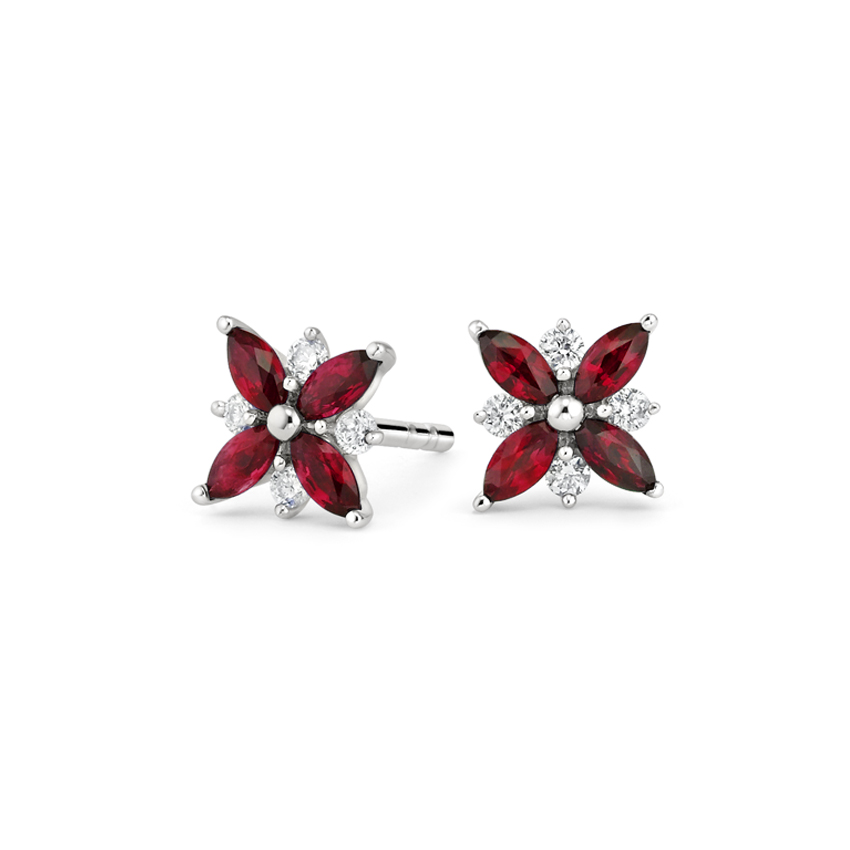 Pop star and fashion icon Victoria Beckham has received at least 14 rings from her husband David Beckham that she wears as wedding or engagement rings, including one giant oval cut ruby surrounded in white accent diamonds. Sisters Ashlee and Jessica Simpson have both also received show-stopping ruby engagement rings.
Ruby jewelry is also a red carpet mainstay. A-list celebrities like Penelope Cruz, Naomi Watts, Taylor Swift, and Emily Blunt have all worn ruby earrings to award shows.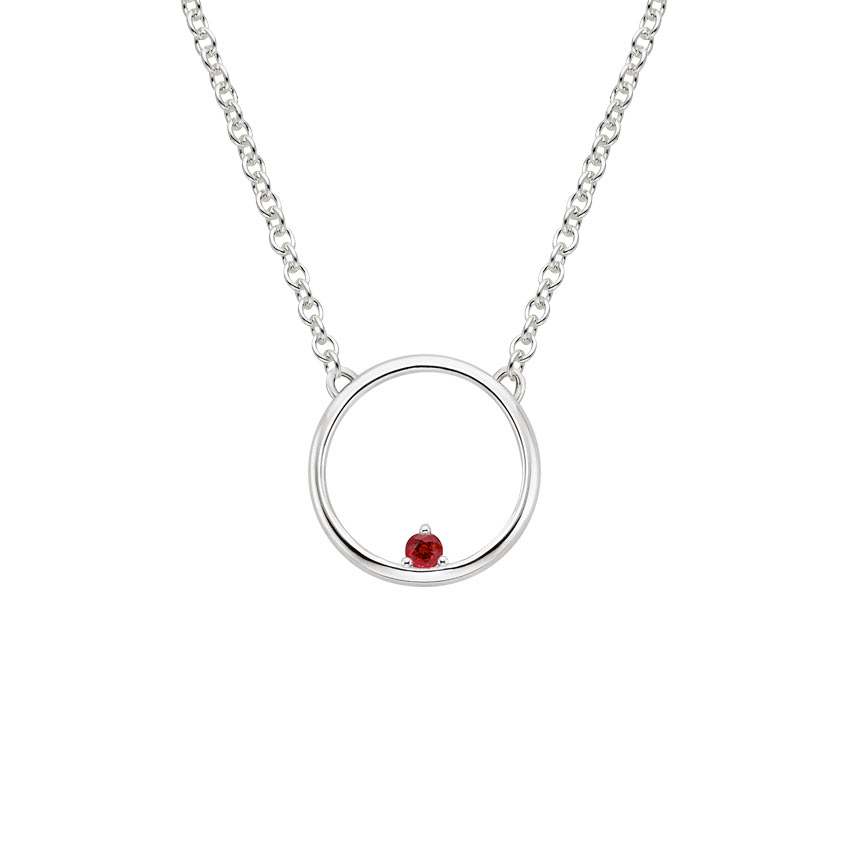 Of course, it's almost impossible to talk about iconic celebrity jewelry without bringing up Elizabeth Taylor. Elizabeth had quite a few stunning ruby pieces, but perhaps one of the most famous was her ruby and diamond Cartier necklace gifted to her by her husband Mike Todd. When the necklace was auctioned in 2011 it sold for over $115M, making it the most valuable jewelry auction in history!
When to Give Rubies
Although we believe you don't need a specific reason to buy or gift rubies, there are a few special occasions associated with this gemstone. Of course, rubies are the birthstone for July and are a meaningful gift for anyone born in this month. Rubies are also a traditional gift for both the 15th and 40th wedding anniversaries, so necklaces, rings, and bracelets set with rubies are popular gifts for these milestone celebrations. Because of their red color and association with love and passion, rubies are also a popular gift for Valentine's Day.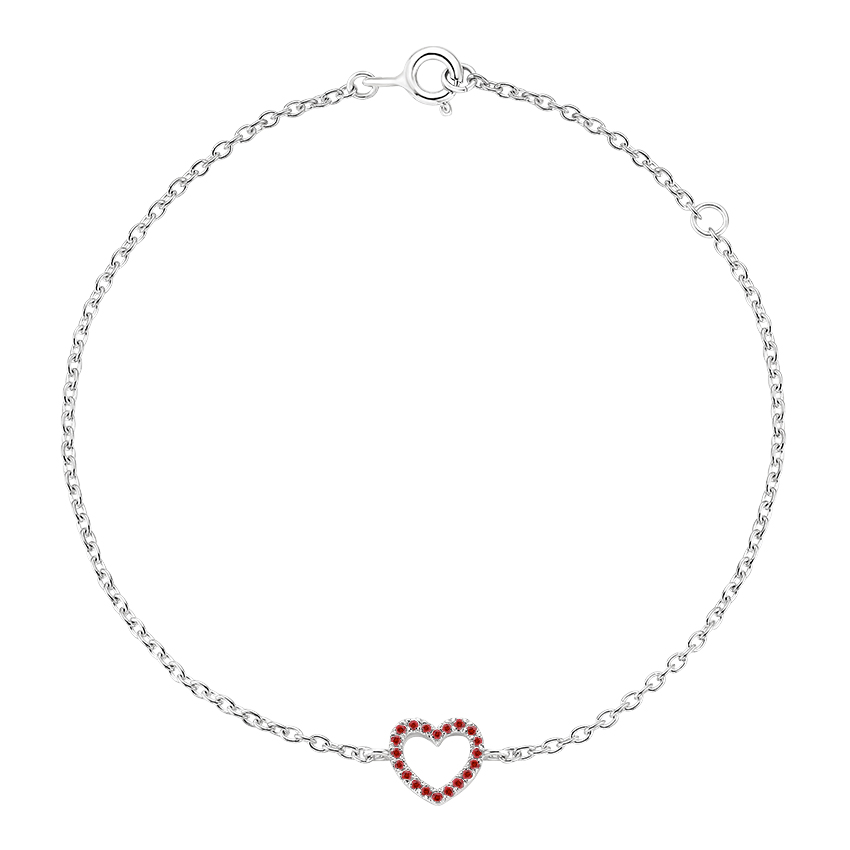 Final Thoughts
Do you love the look of these stunning gemstones? Share with us in the comments below or on our Instagram, Facebook, or Twitter!