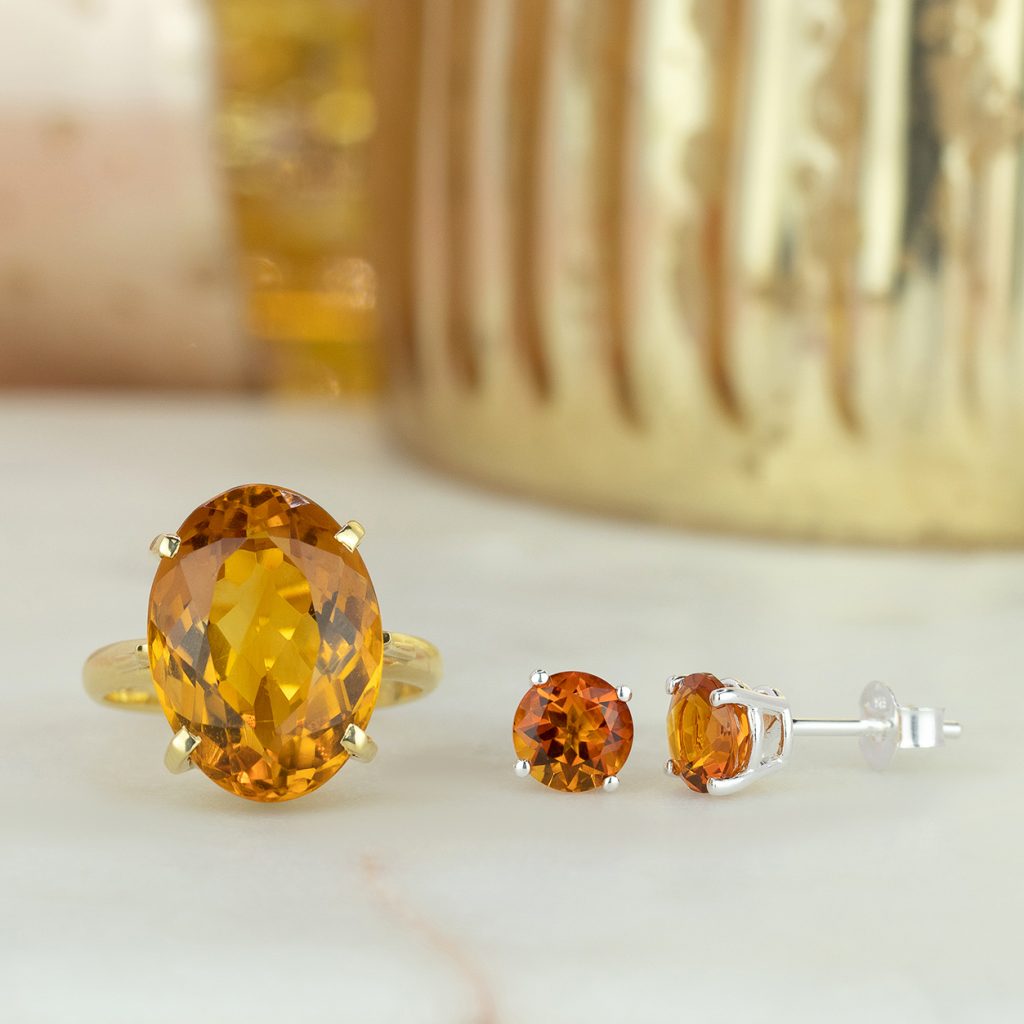 November babies are a lucky bunch, because the November birthstones—citrine and topaz—come in a dazzling array of colors and are relatively affordable. So go ahead and drop hints about a big piece of birthstone jewelry in the color of your choice!
Shopping for a November birthday?  With a wide range of hues and styles, you've got lots of options.  For the low-down on these richly-colored November birthstone gems, read on.
Citrine: Health & Wealth in Rich Colors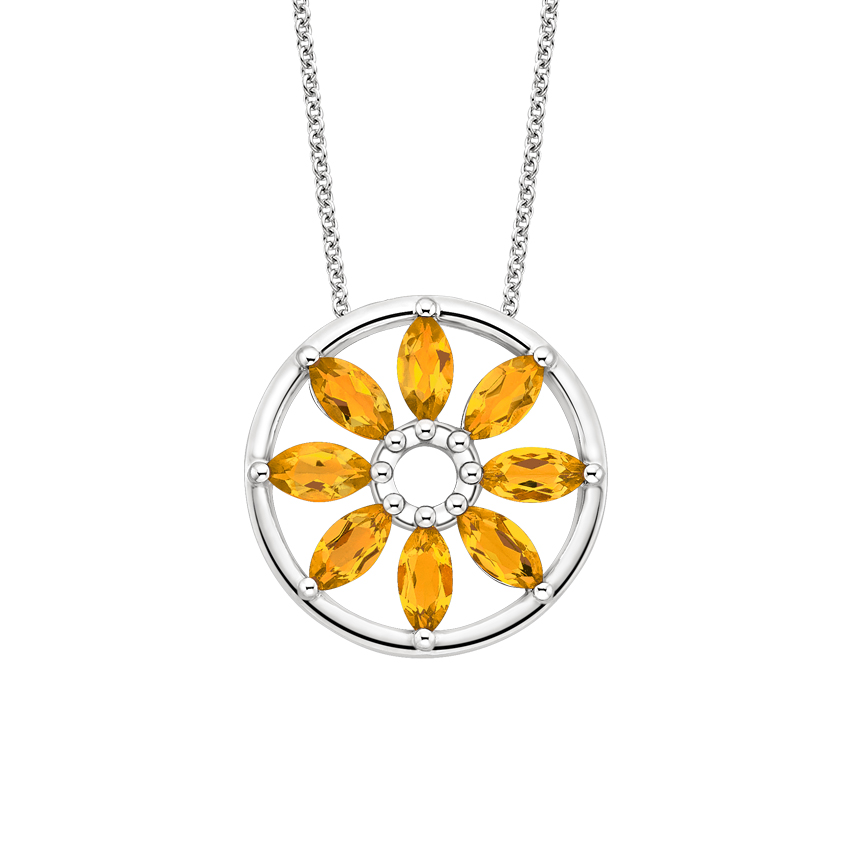 Citrine is a quartz gemstone found in golden shades ranging from pale yellow to deep brownish orange. As one of the more affordable gems, citrine makes for a good choice if you want an eye-catching ring or pendant with a larger gemstone. Citrine appears frequently in Edwardian and Art Deco engagement rings.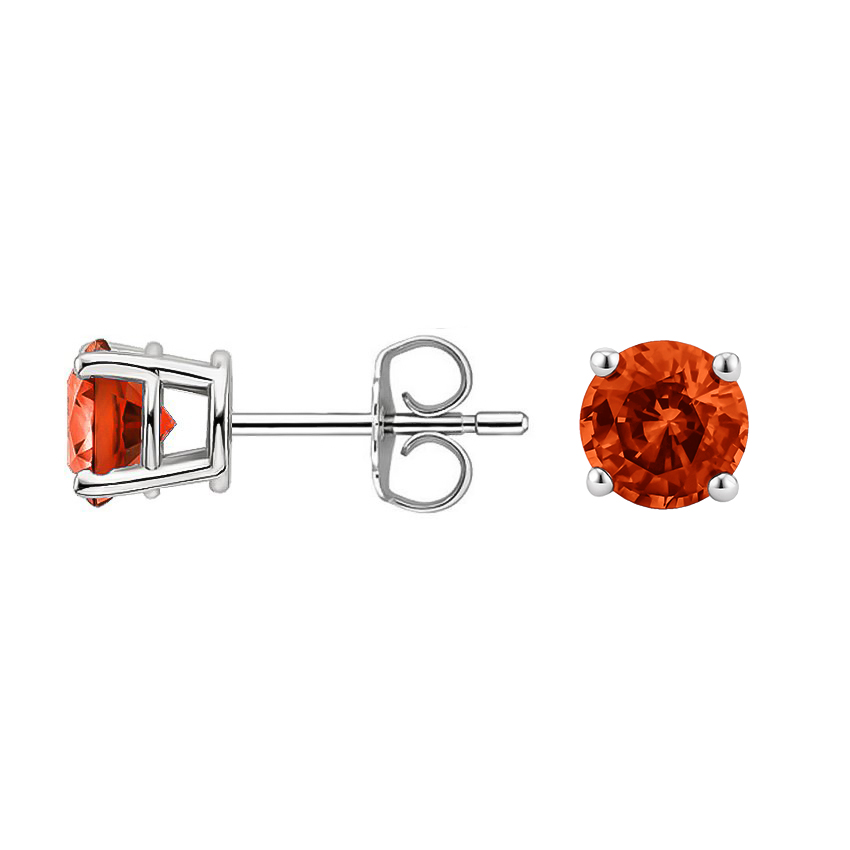 This gem is also known as "healing quartz," because legend has it that citrine promotes vitality and energy in whomever wears it. And, according to the Chinese feng shui philosophy, citrine creates wealth and abundance. While we can't guarantee health and wealth will be gifts with purchase, we do think Fire Citrine™ Stud Earrings make an excellent birthday present for passionate November-born Scorpios.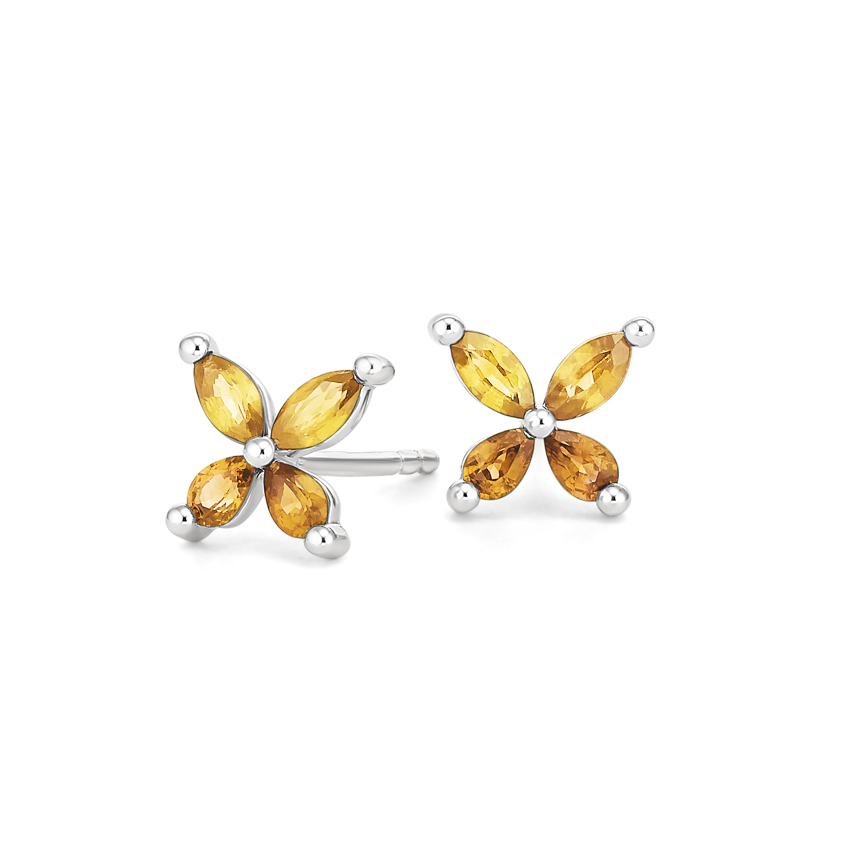 The name for "Citrine" comes from the Latin root for "lemon," and it's no wonder that this sunny and golden stone has been thought to be a healing crystal that brings happiness, health, energy, and prosperity. For hundreds of years, citrine has also thought to ground and remove negativity — so this is the perfect gemstone for those seeking good vibes only!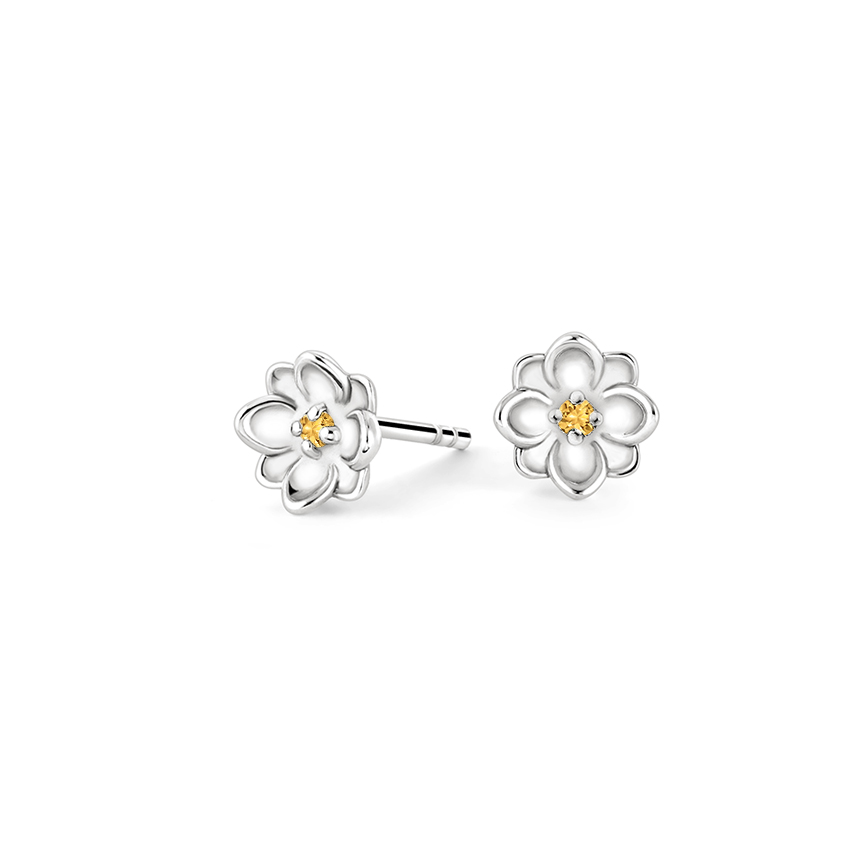 Topaz: Symbol of Love in Favorite Hues
Topaz is a hard silicate mineral which gets its color from impurities or defects in its crystal structures, which turn it gorgeous shades of yellow, blue, red, green, brown, violet and pink. Topaz can also be colorless, and colorless topaz is often heated to create blue gems (most blue topaz isn't natural—the color is created through treatment). The most valuable and expensive shades of topaz are deep orange with pink undertones called Imperial topaz, named after the Russian czars of the 19th century, and yellowish brown hue called sherry topaz.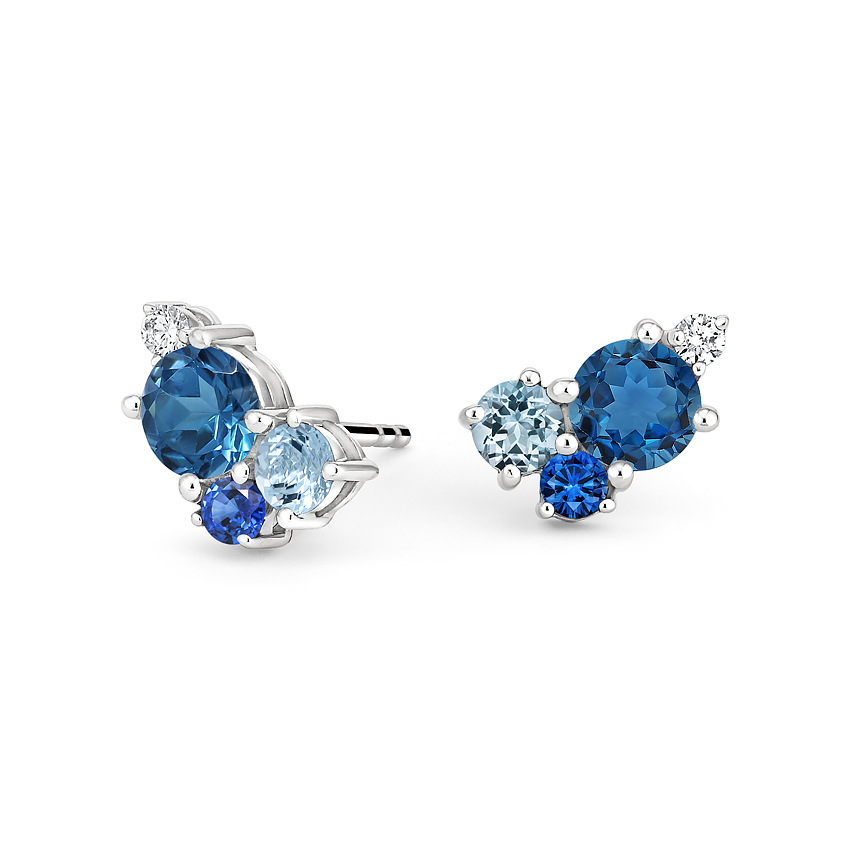 The topaz birthstone symbolizes love and affection, and is said to bestow strength and intelligence on the person who wears it, according to the Old Farmer's Almanac, and a gift of blue topaz is said to be a promise of love and fidelity.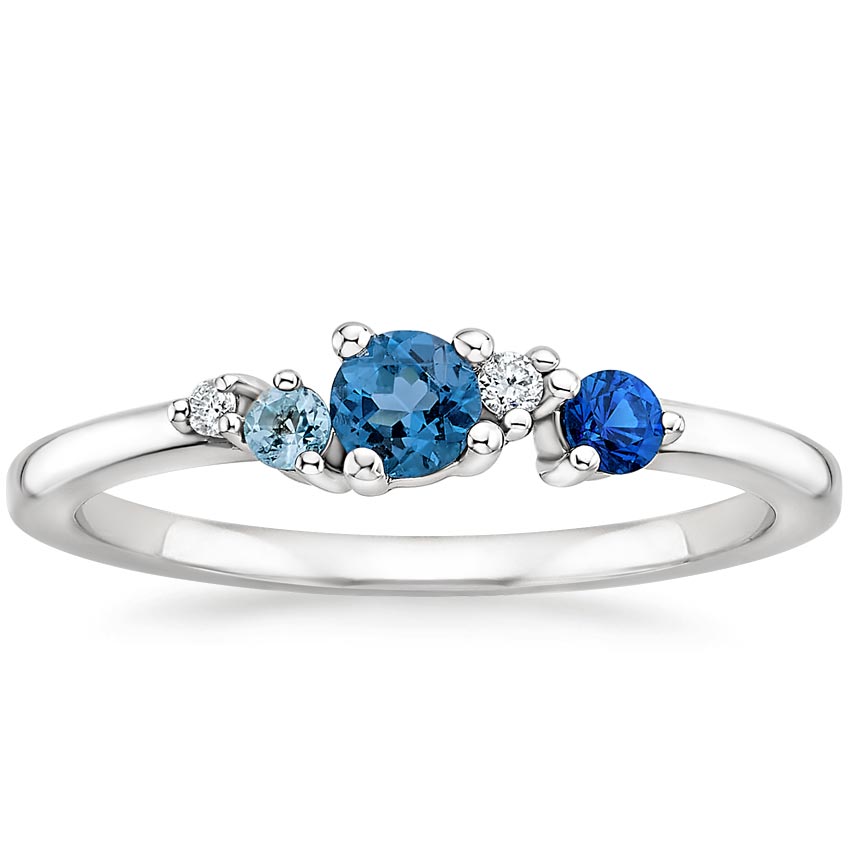 Topaz and Citrine's Famous Fans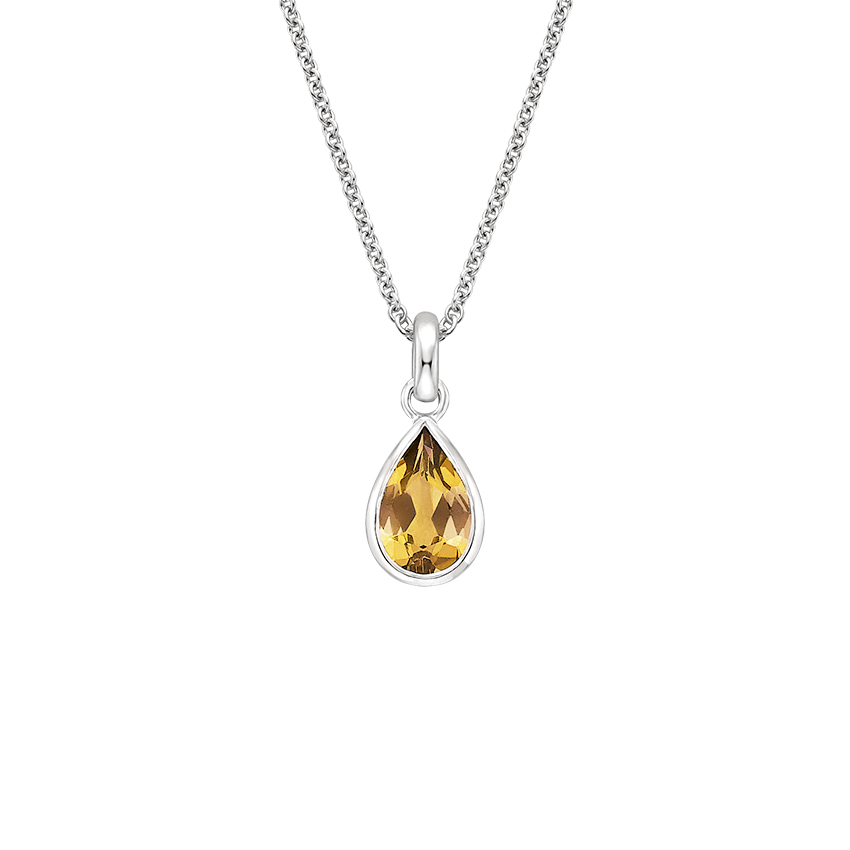 Both of the November birthstones have a royal advocate in the Duchess of Cambridge, Kate Middleton (who was born in January, but maybe garnet isn't her favorite?).  If you glimpsed her engagement photos with Prince William you may have assumed that her glittery pavé drop earrings were diamond, but they were actually made of white topaz (the "Hope Egg" design by Links of London). The Duchess also has a favorite pair of cushion-cut citrine drop earrings by Kiki McDonough, a popular British (but of course) jewelry designer, and has appeared in white topaz and blue topaz earrings by McDonough.  We think topaz and citrine are a perfect fit with the Duchess's down-to-earth elegance, because they're nearly as dazzling as more expensive precious gems but with a more sensible price tag.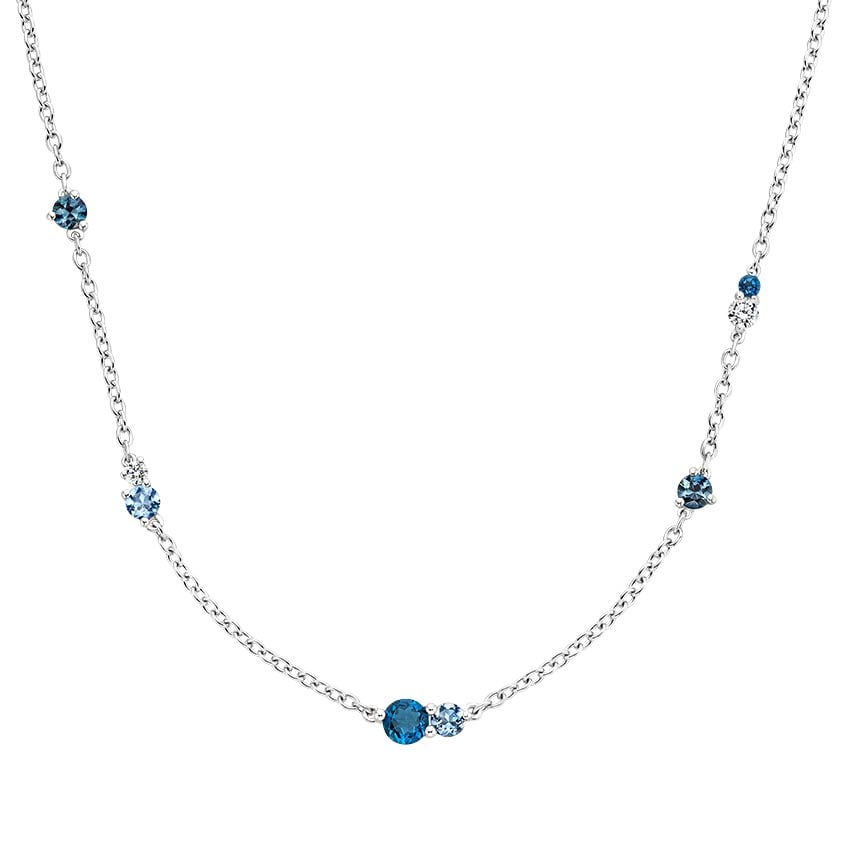 Citrine has also had bursts of popularity in the Victorian Era, when queen Victoria added citrine elements to her collection of royal jewelry. In the golden age of early Hollywood, global stars like Greta Garbo and Joan Crawford famously wore glamorous citrine pieces.
Final Thoughts
Are you a November baby? Do you prefer citrine or topaz? Let us know on Instagram, Facebook, Twitter or in the comments section!
Sources: Gemological Institute of America, American Gem Society