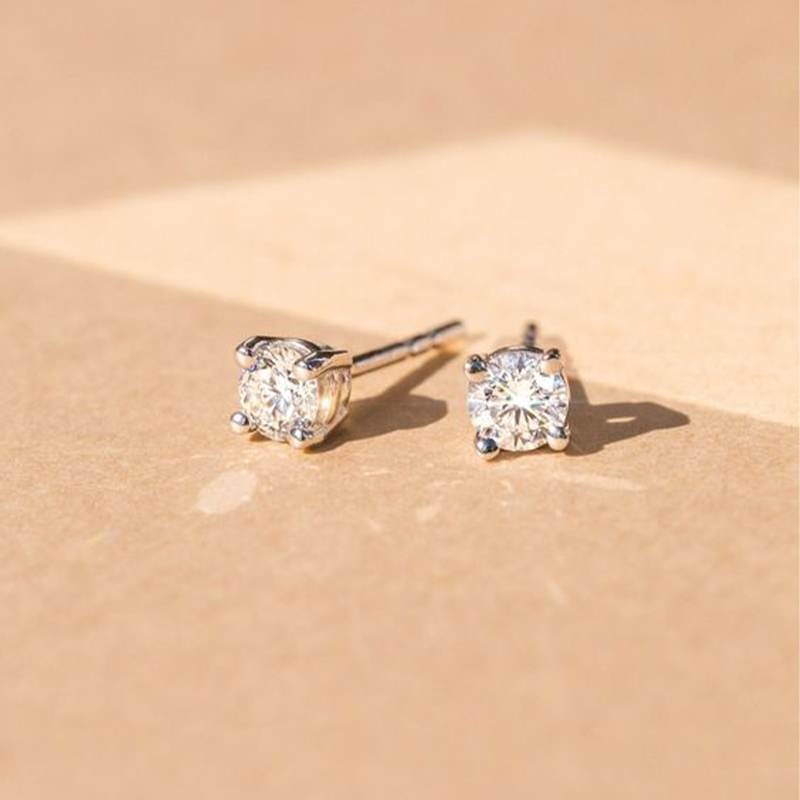 The traditional birthstone for April is the diamond. And it goes without saying that diamonds are some of the most brilliant and sought-after gemstones. As a birthstone, diamonds symbolize love, good fortune, good health, and courage.
These popular and precious gemstones can be a top-shelf gift to give your loved ones as a mark of everlasting affection and success. Diamonds add light and beauty to any occasion—especially birthdays! Learn more about the advantages and unique attributes of the April birthstone from Brilliant Earth.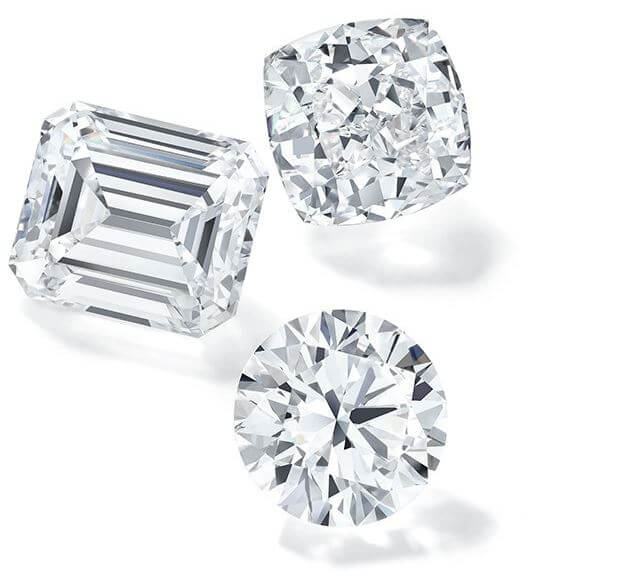 What is the April Birthstone?
The diamond is the primary birthstone attributed to those born in April. Other associated gemstones include those covered by the Aries and Taurus zodiac signs. Emeralds, sapphires, topaz, or diamonds are typically used in jewelry to celebrate this month.
April Birthstone History & Symbolism
The diamond has a rich history as the birthstone for April. Since the middle-ages, diamonds have been perceived as the traditional birthstone for those born in April. People born during this calendar month are perceived to be caring and successful, achieving everlasting love in their relationships.
It's no surprise that diamonds are known as the "love" stone. The ancient Romans believed that Cupid's arrows were tipped with diamonds (perhaps the earliest association between diamonds and romantic love). It is believed by some that these birthstones enhance the longevity and honesty of relationships. Since they are the strongest of the precious gems, they are also thought to increase the wearer's strength. And their name supports that as it comes from the Greek word Adamas, meaning unbreakable.
Read more facts about diamonds here.
Where is the April Birthstone Found?
Diamonds are one of the most valuable materials on the planet, primarily because of their rarity. This precious material can normally only be found around 100 miles beneath the earth's surface.
It can take between one billion and over three billion years for a diamond to form naturally. The countries that are the main sources of diamonds have changed over time. India was the world's original source of diamonds, beginning in the 1400s when Indian diamonds began to be sold in Venice and other European trade centers. Then in the 1700s India's diamond supplies declined, and Brazil became the world's major source of diamonds, until the late 1800s when a huge diamond reserve was discovered in South Africa.
Diamonds are now mined from multiple countries. And Brilliant Earth diamonds originate from mines in Canada, Botswana, Lesotho, Namibia, and South Africa.
The Value of the April Birthstone
The value of the April birthstone and all April birthstone jewelry is high because of the exclusivity and prestige of diamonds. Diamond cutting calls for considerable craftsmanship and expertise. The impregnable quality of this rock makes it hard to shape and cut, even for experts. The natural rock also exists in tiny sizes, making it tough to produce in one-carat weights. These qualities make diamonds precious and expensive.
April Birthstone Cleaning and Care Tips
Taking good care of April birthstones is made easier thanks to their significant hardness. We recommend taking a delicate, lint-free cloth to the surface of your April birthstone if you believe it is not durable enough for an ultrasonic cleaner. Using warm water with soap and jewelry cleaning solutions is also advisable.
Potential breaks are more likely to occur in the setting around the stone than in the gem itself. Auxiliary issues are much more common for many diamond jewelry pieces. It's good to have your April birthstone jewelry examined by a professional periodically.
April Birthstone Facts
The April birthstone is not only scientifically harder than any other mineral included on the Mohs hardness scale, but it is also 58 times harder than anything else naturally occurring on the planet.
April birthstones are also impressive because of their pure composition. They are the only gemstone entirely made of one element: carbon. This can change slightly with fancy colorations.
Despite the inclination for the April birthstone to exhibit a clear, brilliant color, naturally occurring diamonds can also display "fancy" blue, green, orange, and red hues. Historically, certain diamond colors separated different societal castes from one another. Only rulers could wear the "purest" white and colorless gems.
The rarity of the April birthstone is represented well in the average yield statistics for diamond mines. For every million parts of host rock found in a mine, there is only one part diamond found, on average.
April Birthstone Jewelry
You can't go wrong with a timeless gift of diamond jewelry. Whether a ring, necklace, or earrings, there truly is something for every April baby's taste. Here are some of our favorite diamond jewelry gifts:
Three Diamond Bezel Bracelet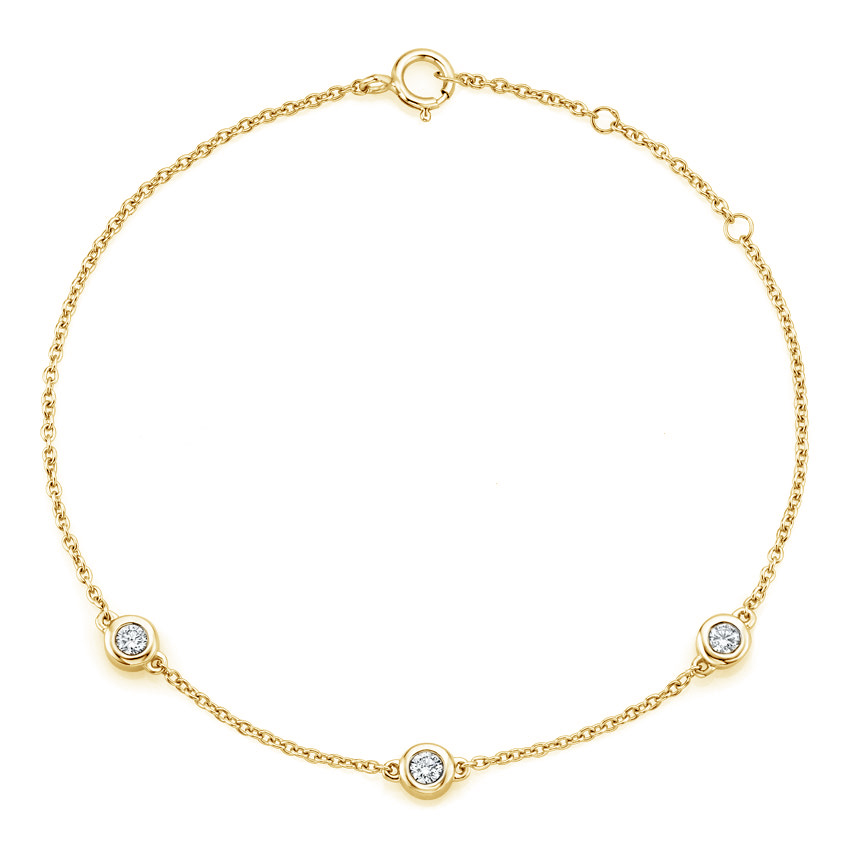 Three diamonds glimmer within delicate bezel settings as they grace the chain of this elegant, everyday bracelet.
Petite Diamond Huggie Earrings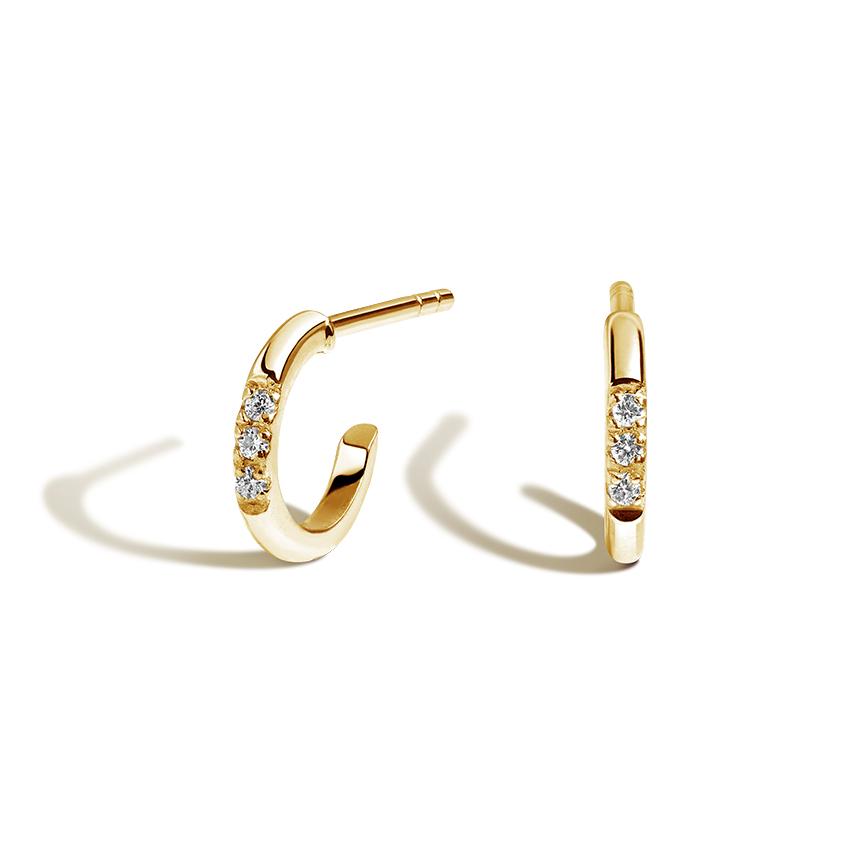 Three dazzling diamonds are set in scalloped pavé as they adorn these chic hoop earrings.
Shining with the constant brightness of the North Star, this eye-catching bracelet features a dazzling diamond at the center of a twinkling star.
Astrid Diamond Pendant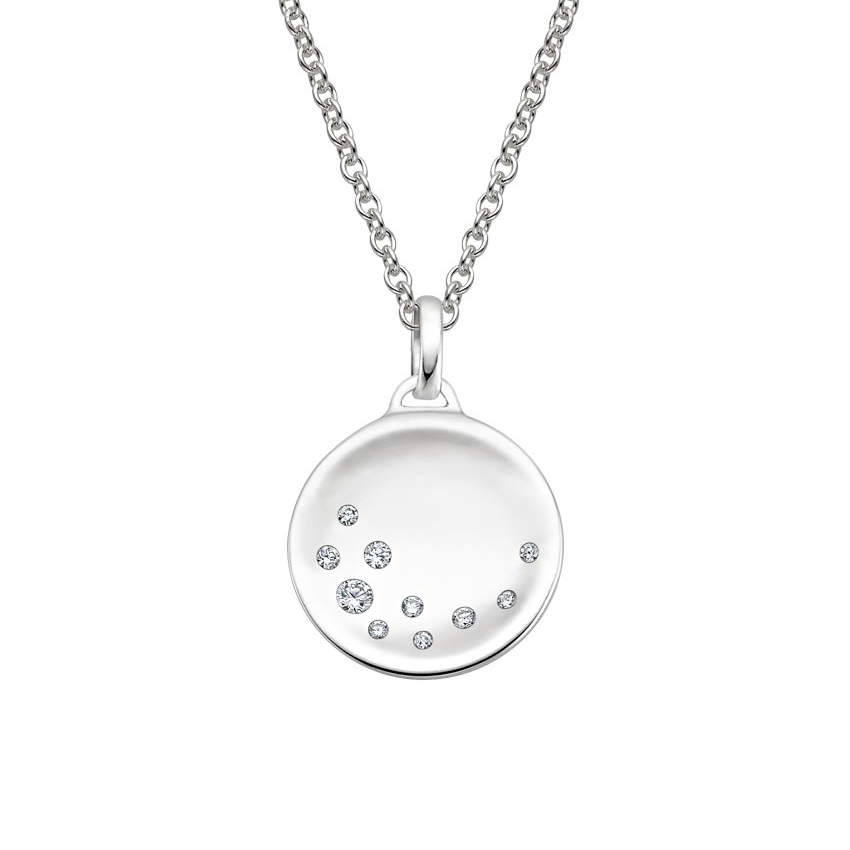 Emanating light and beauty, this pendant features an array of diamonds flush set in a lustrous concave disc of silver.
Crescent Diamond Bracelet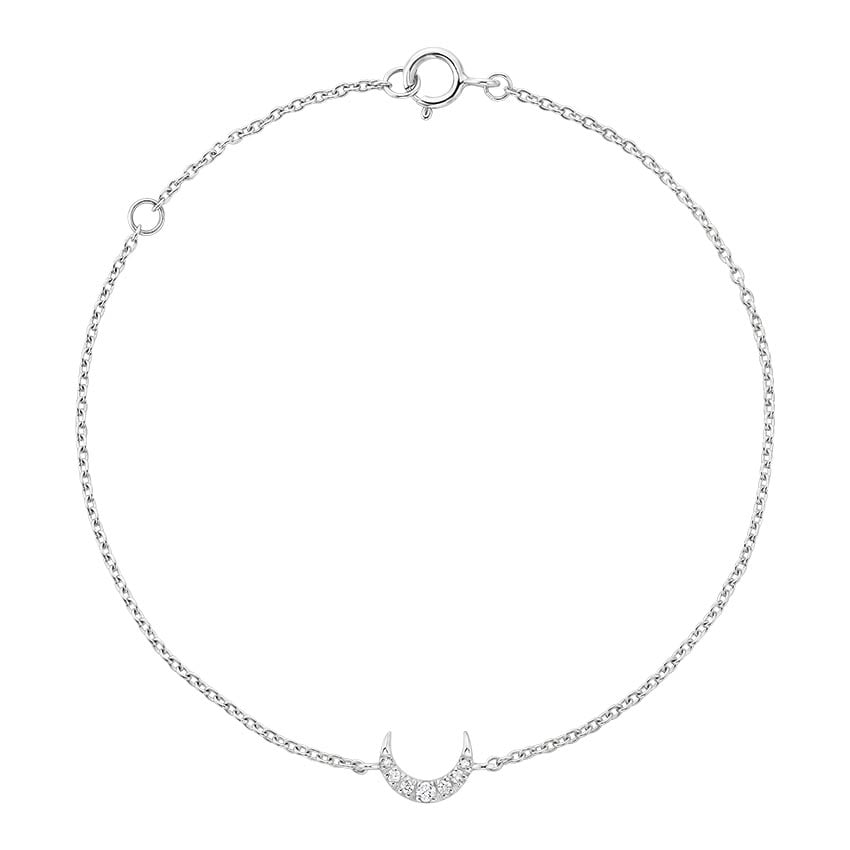 Delicate yet dazzling, a crescent moon with pave diamond accents glimmers along the wrist.
Pavé Bar Diamond Earrings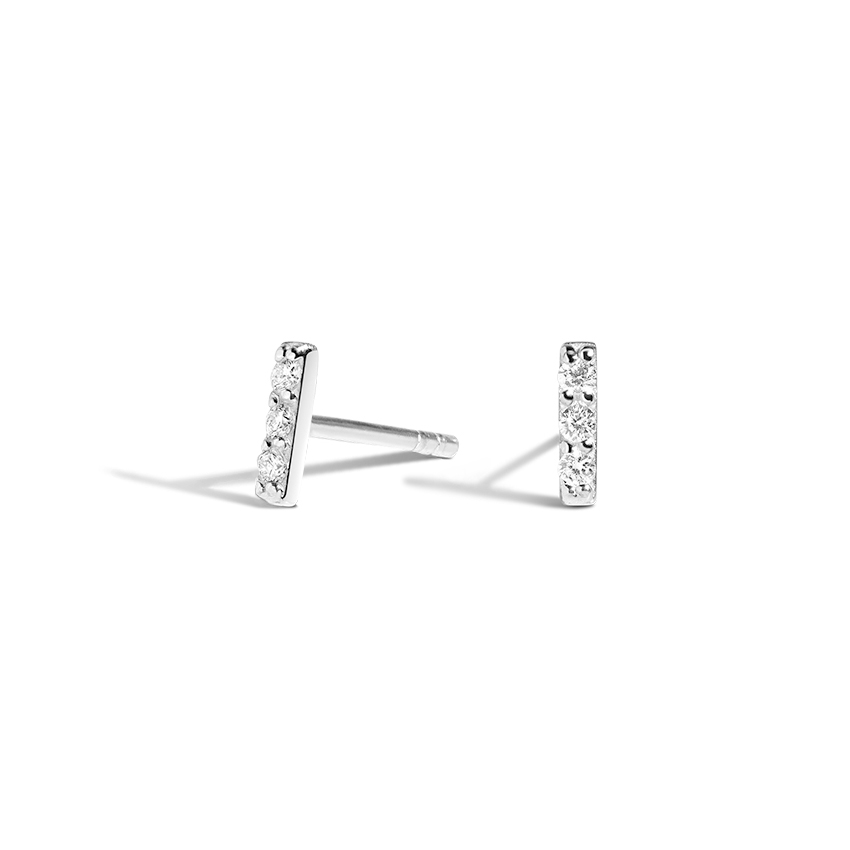 Two sleek bar studs glimmer with pavé-set diamonds for a chic take on a classic look.
Pointe Diamond Pendant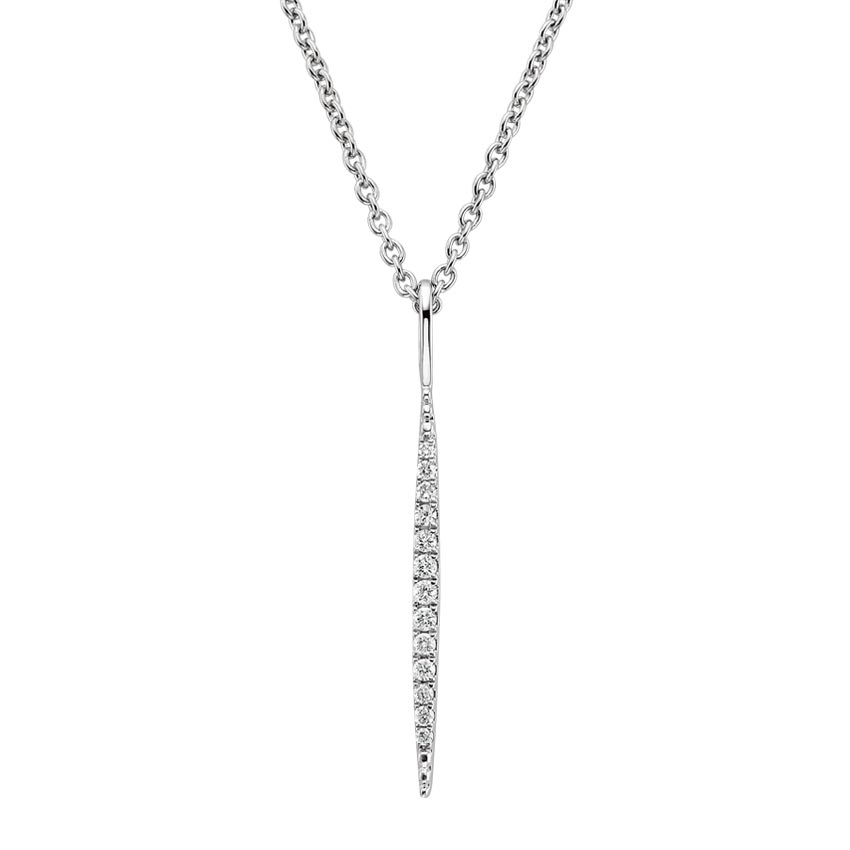 This stunning pendant features a tapering row of shimmering scalloped pavé diamonds for an elegant and contemporary look.
Certified Lab Created Diamond Stud Earrings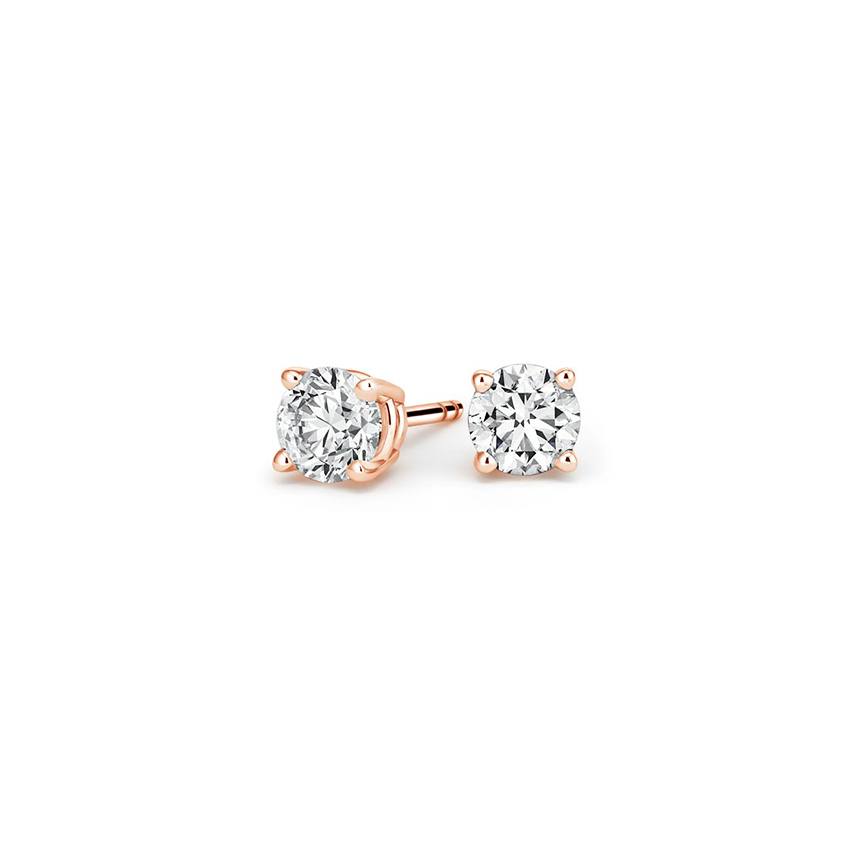 A beautifully matched pair of lab created round brilliant diamonds are secured in classic basket settings with push back posts for pierced ears.
Diamond Drop Huggie Earrings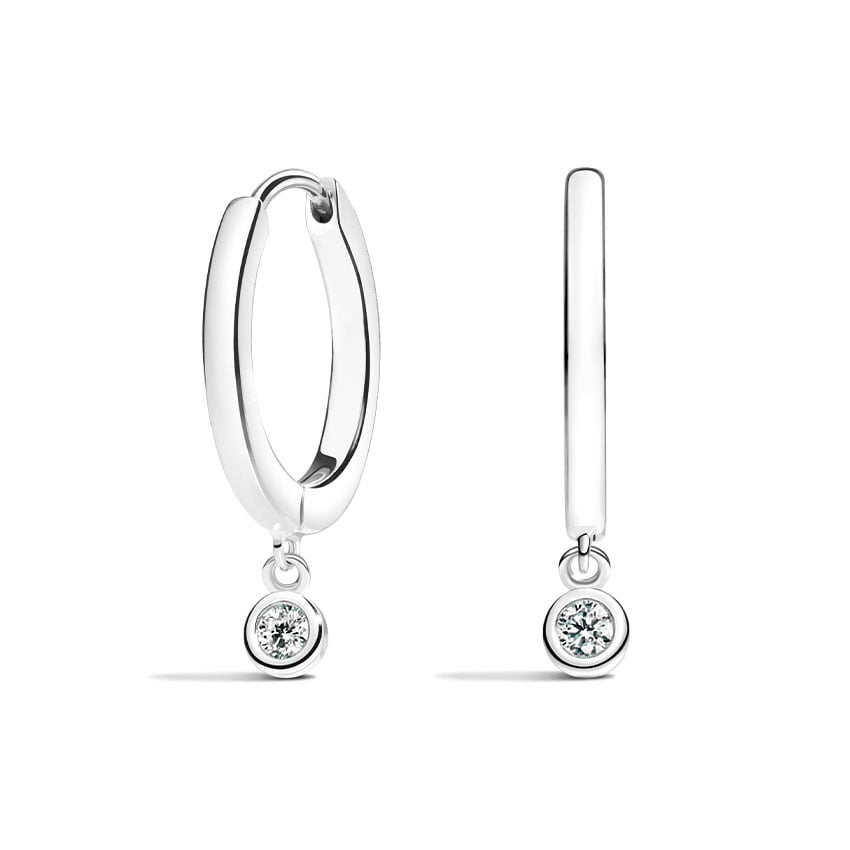 These captivating huggie hoop earrings feature a dainty diamond hanging from lustrous precious metal. Secured with hinged latch backs, these diamond earrings are perfect for everyday wear.
Marquesa Strand Diamond Necklace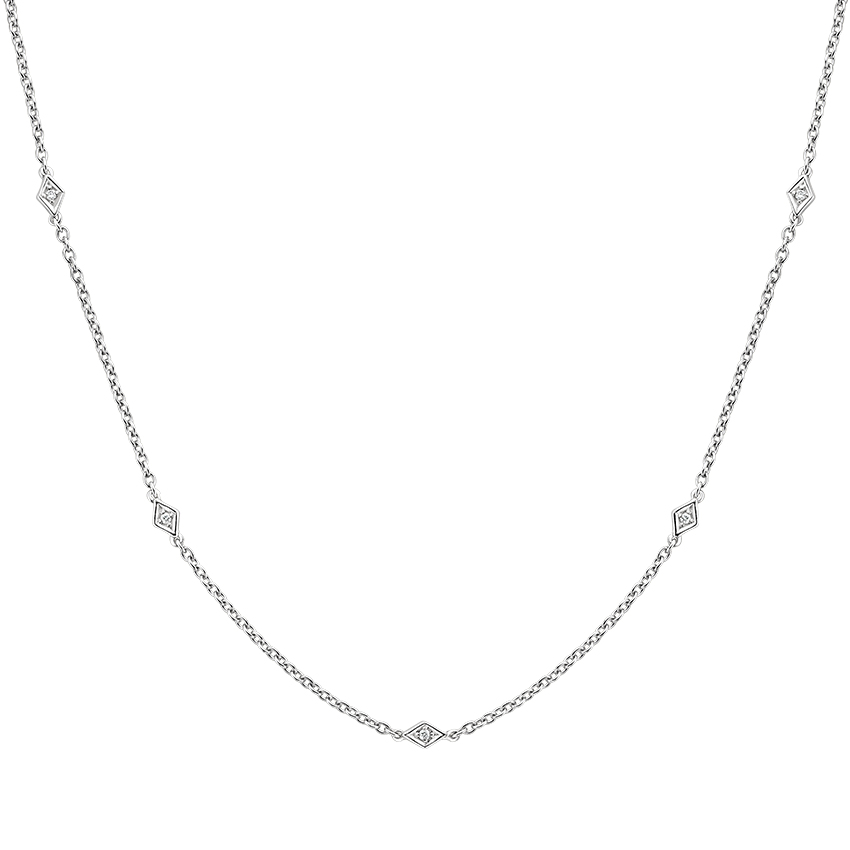 Diamonds shimmer from the center of kite-shaped designs evenly spaced along a delicate chain in this chic and elegant necklace.
April Birthstone FAQs
What is the true birthstone for April?
With modern standards regarding birthstones for each month, it is of wide acceptance that the diamond is the true birthstone for April. Diamonds represent many positive traits that those born in April are believed to exhibit based on ancient texts.
What are the 2 birthstones for April?
Diamonds are April's primary birthstone, but sapphires are commonly associated with this month as well. There are additional gemstones that represent aspects of April, like zodiac gems, but the historically-understood birthstones are diamond and sapphire.
What is the April birthstone color?
The color of diamonds can vary, although they are typically gray to colorless. With the introduction of other elements, the pure carbon composition can mix to include yellows and browns, or even fancier colors like blue and red.
Final Thoughts
Do you love diamonds? What is your favorite April birthstone gift? Let us know in the comments below, or on our Facebook, Instagram, or Twitter!