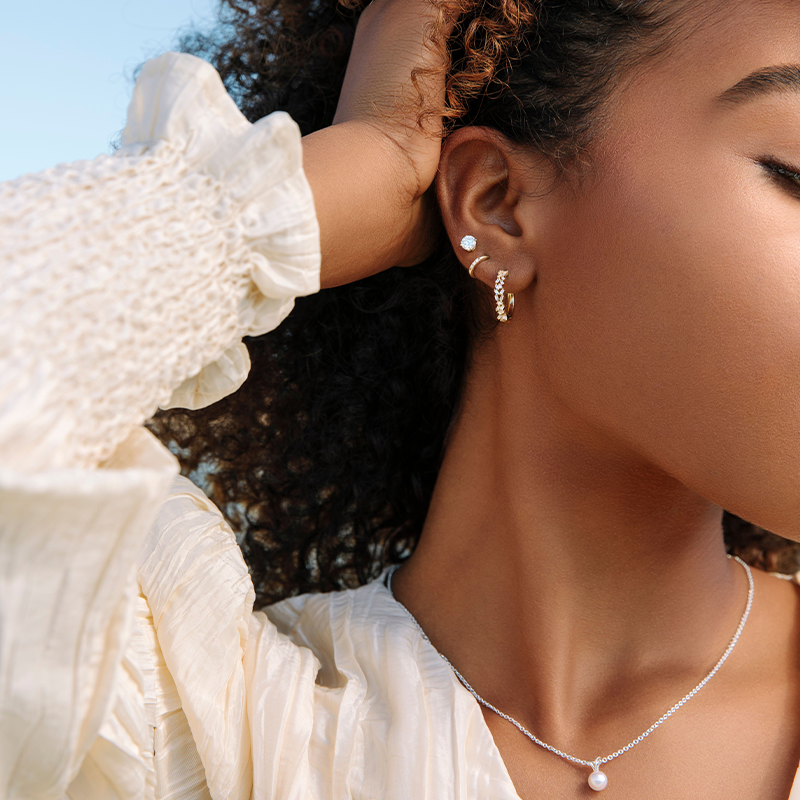 Those born in June can choose from three birthstones, and they couldn't be more different in appearance. June joins August and December in having three beautiful birthstones: pearls, moonstone, and alexandrite, giving those born in June plenty of birthstone jewelry options. Birthstone jewelry makes a thoughtful gift, that's both meaningful and beautiful.
Pearl Birthstone History & Symbolism
Created by mollusks in oceans, lakes, and rivers around the world, pearls are a classic stone often worn to add elegance to business and formal wear.    
Ancient cultures prized pearls, believing they were teardrops from heaven. Chinese ancients believed pearls were from a dragon's brain. Early explorers thought that mollusks formed pearls from dew drops. Pearls appear in religious texts and parables as precious objects of great value.  
In the ancient Sanskrit Atharvaveda text, pearls were said to bring wealth and long life to whoever possessed them. Arab physicians of ages past believed that powdered pearls would calm nervous tremors, reduce depression, and improve eyesight.  
Pearl harvesting in the Persian Gulf dates to 300 BCE. During Spanish colonial rule, pearls were harvested off the coast of Mexico and Central America during the 1500s. However, few pearls are found in these areas today.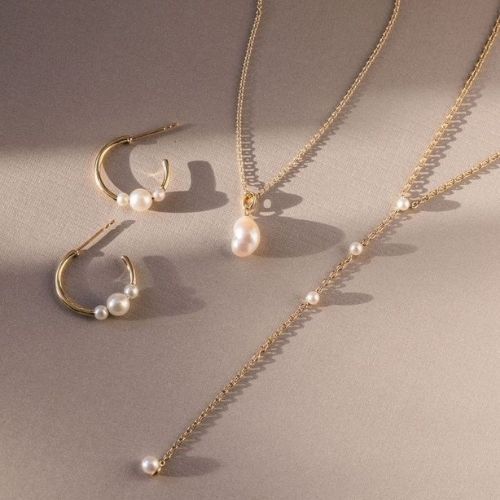 Where is the Pearl Birthstone Found?
Mollusks make pearls by surrounding a bit of sand that enters their shell with a substance called nacre. Cultured pearls are made on pearl farms by technicians who implant a mother of pearl shell bead into a host mollusk. The mollusk, usually an oyster or a mussel, then coats the irritant with nacre, just like a natural pearl. Because of over-harvesting that has decimated mollusk beds where natural pearls grow, the vast majority of pearls sold today are from pearl farms.  
Pearl farms are found in many areas around the world including Japan, China, the Philippines, and Southeast Asia. Pearls are known for white and off-white colors, but these elegant gemstones also come in shades of chocolate, black, blue, lavender, pink, and champagne.  
Value of Pearl
Real pearls vary in price depending on their size and color as well as whether they are natural pearls or cultured.  
Natural pearls are expensive because of their rarity. In 2014, a necklace of 53 natural saltwater pearls was sold for $2.9 million. In 2018, Sotheby's auctioned a natural pearl pendant that once was owned by the French Queen Marie Antoinette for $32 million.   
Cultured pearls from pearl farms offer the beauty of natural pearls at a more affordable price. Cultured pearl jewelry is priced from less than $50 to more than $165,000, with price depending on quality and rarity. 
Natural and cultured pearls are both considered to be real pearls. Seven factors affect the price of a pearl: shape, size, color, luster, surface quality, and in the case of pearl necklaces and other jewelry with more than one pearl, matching.   
Pearl Care and Cleaning Tips
Pearls are soft gemstones and should be treated with care. Pearls should be stored away from metal jewelry and harder gems to prevent scratches. Pearls should never be stored in a plastic bag since plastics emit a chemical that can damage a pearl's surface.  
Never apply perfume or hairspray while wearing pearls. Clean this June birthstone with a soft, damp cloth after each wearing to keep your pearls at their best.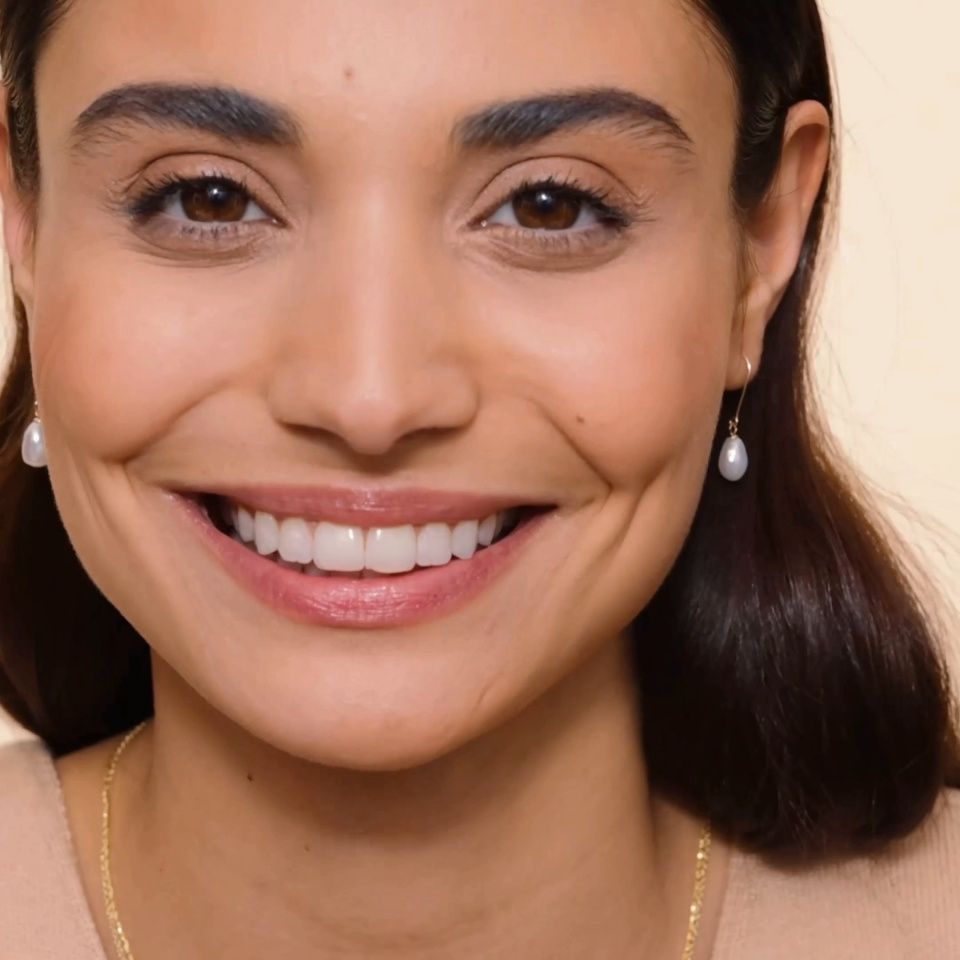 Moonstone Birthstone History & Symbolism
A member of the feldspar family of minerals, moonstone is known for blue luster and sheen. This June birthstone features blue or other colors at its center, fading to white or colorless edges. The result is a glow that can appear otherworldly.  
In ancient Rome, moonstone was associated with the lunar gods. In Hindu mythology, moonstone was said to be made from luck. This June birthstone still has meanings of good fortune as well as love, passion, and fertility.  During the Art Nouveau movement of the late 19th and early 20th centuries, jewelry designers featured moonstones in their work. The stone was also popular in the United States during the 1960s with the mod and "flower child" looks and in the New Age trend of the 1990s.  The ancient Romans believed that moonstone was formed from solidified moonlight because of its beautiful glow. They also thought that Diana, goddess of the moon, could be seen within moonstones. Those Romans fortunate enough to own a moonstone believed the June birthstone would bring them love, luck, and wisdom.   
In ancient India, moonstones were sacred. India's moon god, Chandra, was thought to wear a moonstone in the center of his forehead, which is why his full name was Chandra Shekara, or "person who wears the moon."  In ancient India and Europe, legends held that two people wearing moonstones under a full moon would fall in love.  
Where Is the Moonstone Birthstone Found? 
Beautiful blue moonstones are found in locations around the world, including New Mexico, North Carolina, and Virginia in the United States, as well as India, Sri Lanka, Madagascar, Myanmar, and Tanzania.  
Value of Moonstone 
Like with other birthstones, moonstone value is determined by color, cut, clarity, and carats. Moonstones that are colorless with a blue sheen are most valuable, but the June birthstone also can feature green, peach, brown, and gray colors with sheens of silver, white, or rainbow in addition to blue.   
Moonstones that are nearly transparent are worth more, as are those with larger carat weights. These larger stones often are cut into domed cabochons, while smaller stones can take a faceted cut, which is growing in popularity.  
This June birthstone is an elegant yet affordable choice, ranging in price from about $10 to $1,000 or more.   
Moonstone Care and Cleaning Tips
Scoring about 6.5 on the Mohs scale of hardness, moonstones can crack when exposed to high heat. This makes steam cleaning and ultrasonic cleaning of moonstones a bad idea. The best way to clean your moonstone is with soapy water and a soft cloth or brush.  
Alexandrite History & Symbolism 
A rare variety of the mineral chrysoberyl, alexandrite changes colors as lighting changes. Vivid green to blue-green alexandrite birthstones in daylight turns to a deep red or purple-red shade in incandescent light. Major deposits of this June birthstone were found in the Ural Mountains of Russia in 1830, so the gemstone was named for Alexander II, the heir apparent to the Russian throne. Alexandrite was popular in imperial Russia for its red and green colors, which reflected the colors of the country's flag.   
The Finnish explorer who discovered Alexandrite first thought he had discovered emeralds until the green stones changed colors.  After the discovery of alexandrite in the 19th century, the stone became a favorite among the Tsars of Russia. However, when the country's mines were exhausted of their alexandrite deposits, the stone's popularity waned.   
Today, alexandrite is rarer than diamonds, making the birthstones more valuable. Even lower-quality stones are rare and expensive.  In addition to its beauty, alexandrite is thought to bring good fortune, prosperity, and intelligence to all who wear it.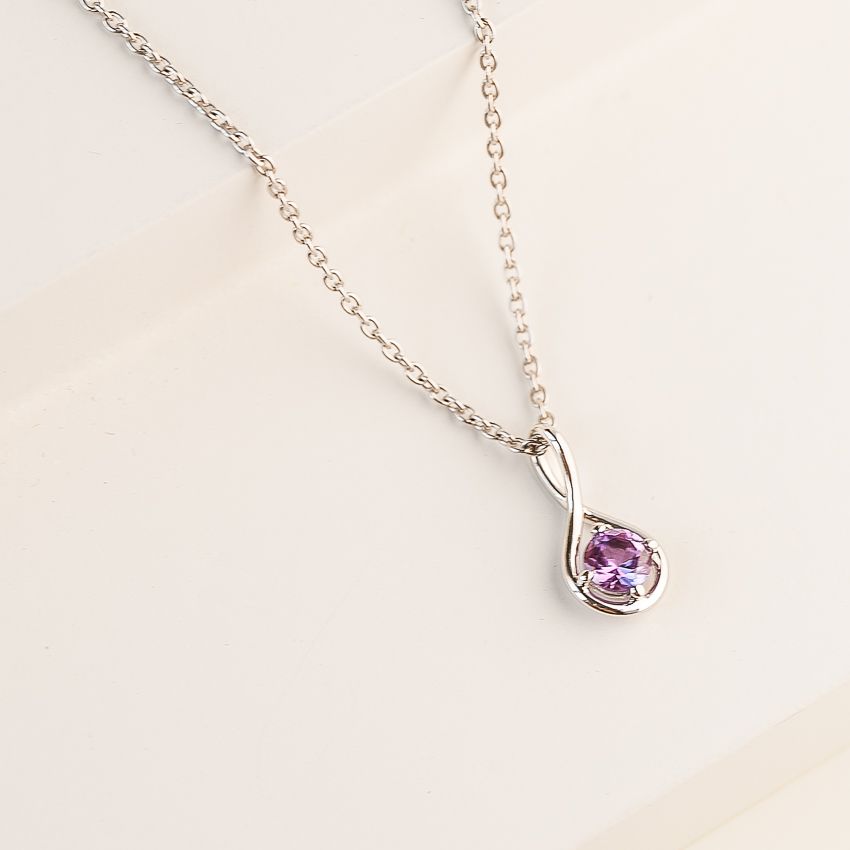 Where is the Alexandrite Birthstone Found? 
Most alexandrite comes from Brazil, Sri Lanka, and East Africa today. The newer deposits contain some fine-quality stones, but many display less-precise color change and muddier hues than the 19th-century Russian alexandrites. Because of its scarcity, especially in larger sizes, fine-quality alexandrite is one of the more expensive colored gems.  
Since the 1960s, labs have been growing synthetic alexandrite. Simulated Alexandrite, which are crystals infused with chromium or vanadium for color, is another alexandrite option.   
Value of Alexandrite 
Since making synthetic alexandrite in a lab is an expensive process, even the synthetic versions of the June birthstone are expensive. Because of their rarity, alexandrite stones can cost anywhere from $10,000 per carat to more than $50,000 per carat. Their color, clarity, cut, and carat weight determines an alexandrite stone's value and price.  
Alexandrite Care and Cleaning Tips
Because alexandrite gemstones are among the harder minerals, they're excellent choices for rings since they resist scratching and breaking. Cleaning your alexandrite jewelry with warm, soapy water and a soft cloth or brush is best, but alexandrites can also be safely cleaned with ultrasonic or steam cleaners since they are so durable.   
June Birthstone Facts
The largest natural pearl ever found was harvested in Patterson, N.J.

In 2011, Elizabeth Taylor's La Peregrina pearl necklace was sold in an auction at Christie's for $11.8 million.

Moonstone was named by the ancient Roman natural historian Pliny who thought the stone's appearance was altered by the phases of the moon. 

 
June Birthstone FAQs
What is the original birthstone for June? 
Originally, the pearl was the only June birthstone, but the American National Jewelers Association created a birthstone list in 1912 that included moonstones, too. Alexandrite was added in the 1950s to bring a more vivid stone choice to the month. 
Why are there three birthstones for June? 
To bring those with June birthdays more choices in birthstone jewelry, the American National Jewelers Association broadened the number of birthstones for the month. This also gives men with June birthdays gemstone choices that are more masculine than pearls. 
What is the most popular birthstone for June? 
The most popular of the three June birthstones is easily the pearl. Not only is the pearl an elegant gemstone and a classic jewelry choice, but millennials are adding pearls to their jewelry boxes in increasing numbers.  
What is the June birthstone color?
June birthstones come in a rainbow of colors. Pearls, a traditional June birthstone, are known for being white, but they also come in shades of black, chocolate, champagne, lilac, and pink. Moonstones are blue and almost translucent, but there are moonstones that have a rainbow effect. Alexandrite is known for its ability to change colors depending on the light it's in, ranging from vivid green to deep red. 
Favorite June Birthstone Jewelry Gifts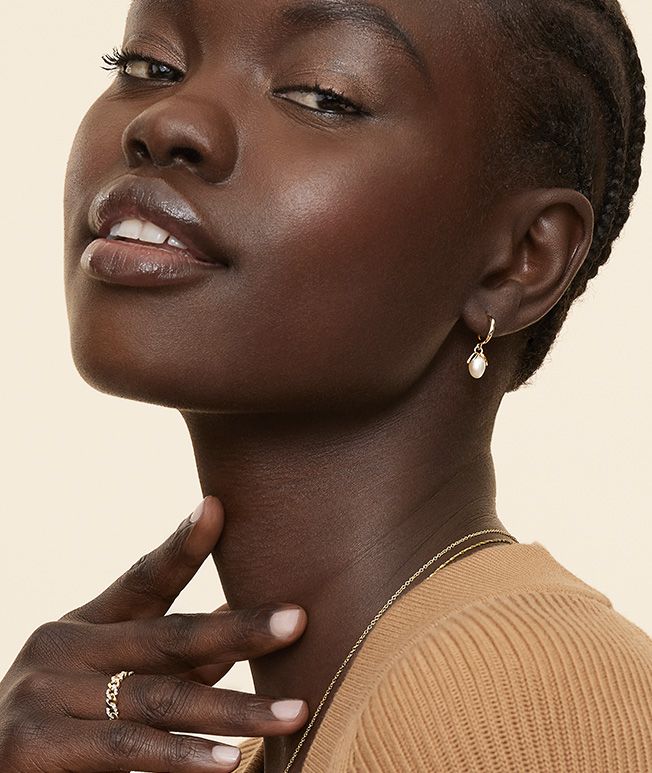 Baroque Freshwater Cultured Pearl Earrings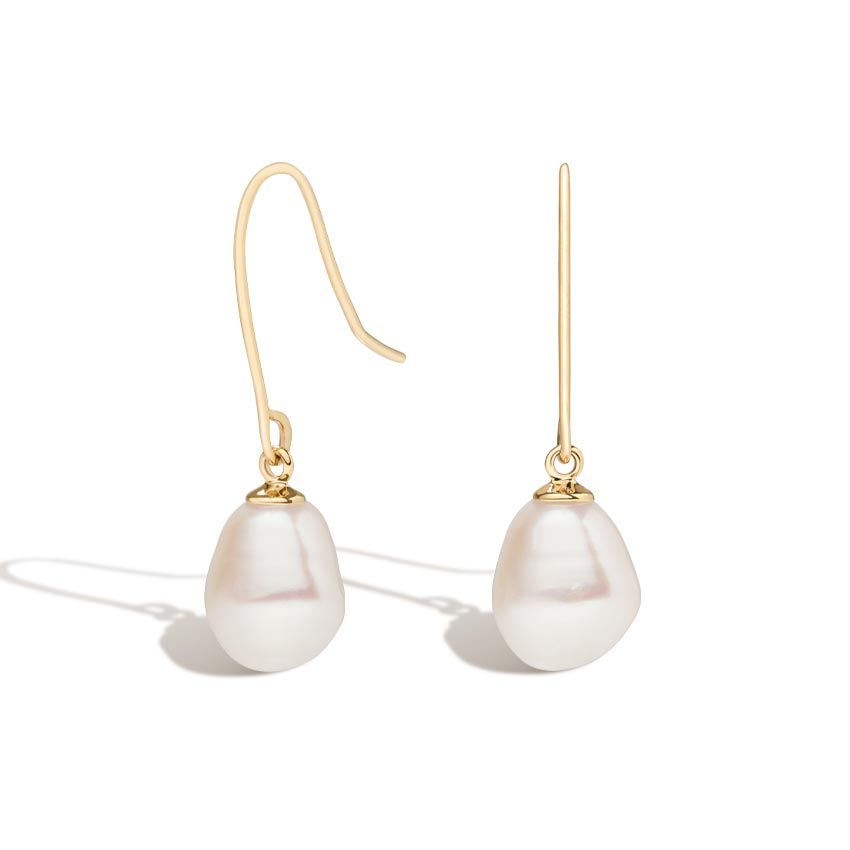 A baroque freshwater cultured pearl in a stunning, unique shape hangs from a lustrous French wire hook for an effortless yet elevated everyday look.
Athena Premium Akoya Cultured Pearl Strand Necklace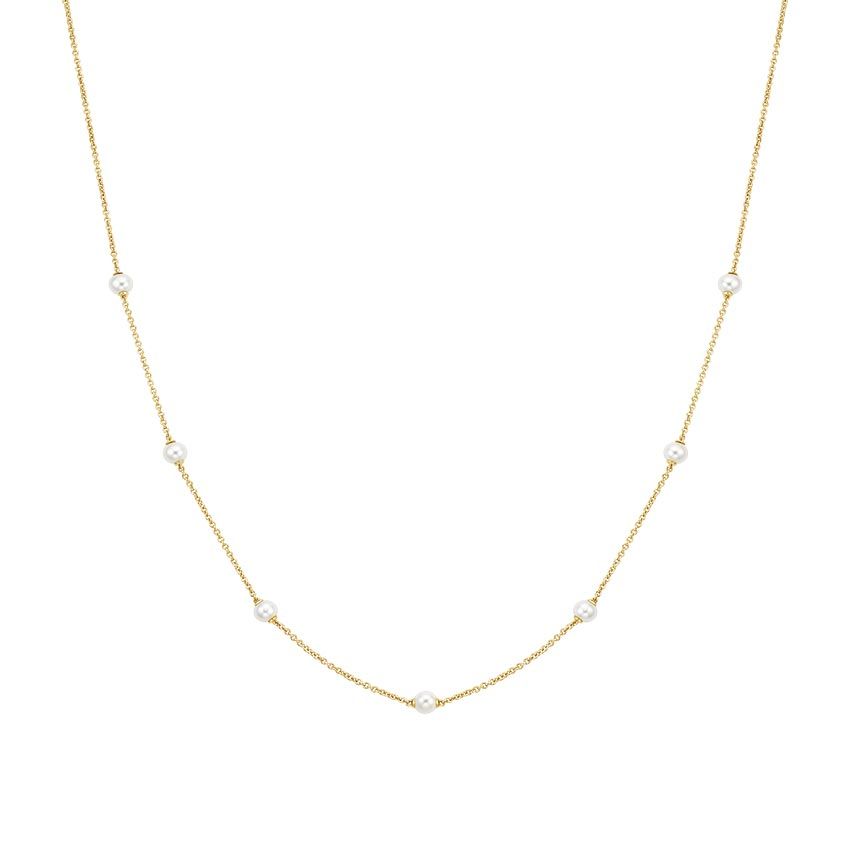 This delightful strand necklace features seven stunning Akoya cultured pearls placed evenly along a lustrous chain.
Athena Premium Akoya Cultured Pearl and Diamond Bracelet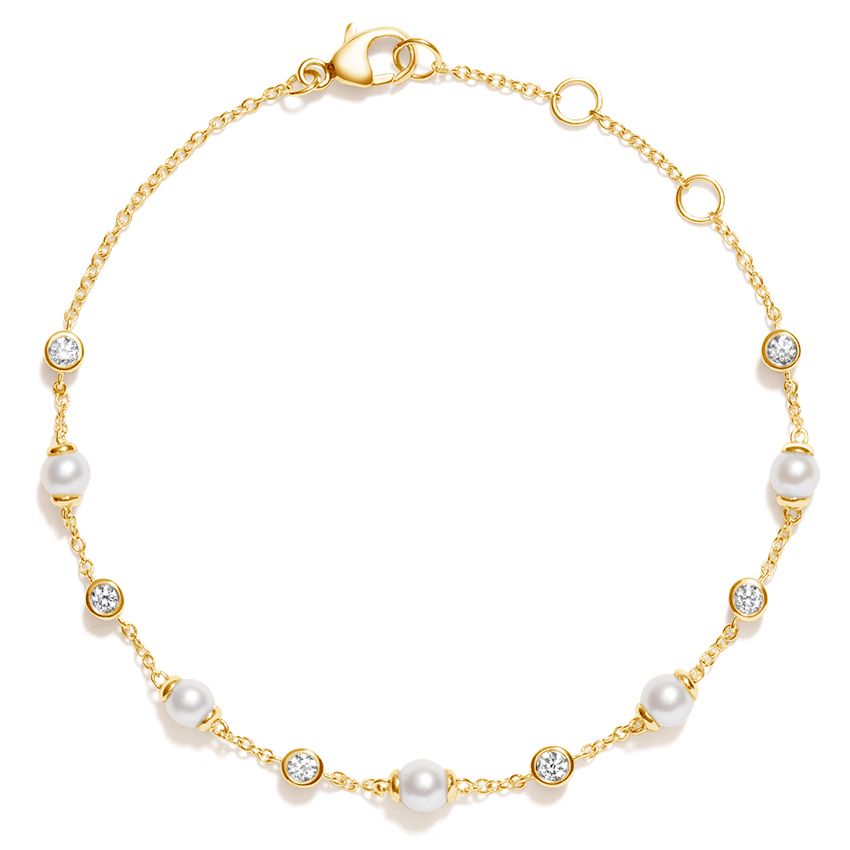 This lovely bracelet features Akoya pearls and shining diamonds placed evenly across a lustrous cable chain with several sizing stations for increased comfortability.
Valerie Freshwater Cultured Pearl Earrings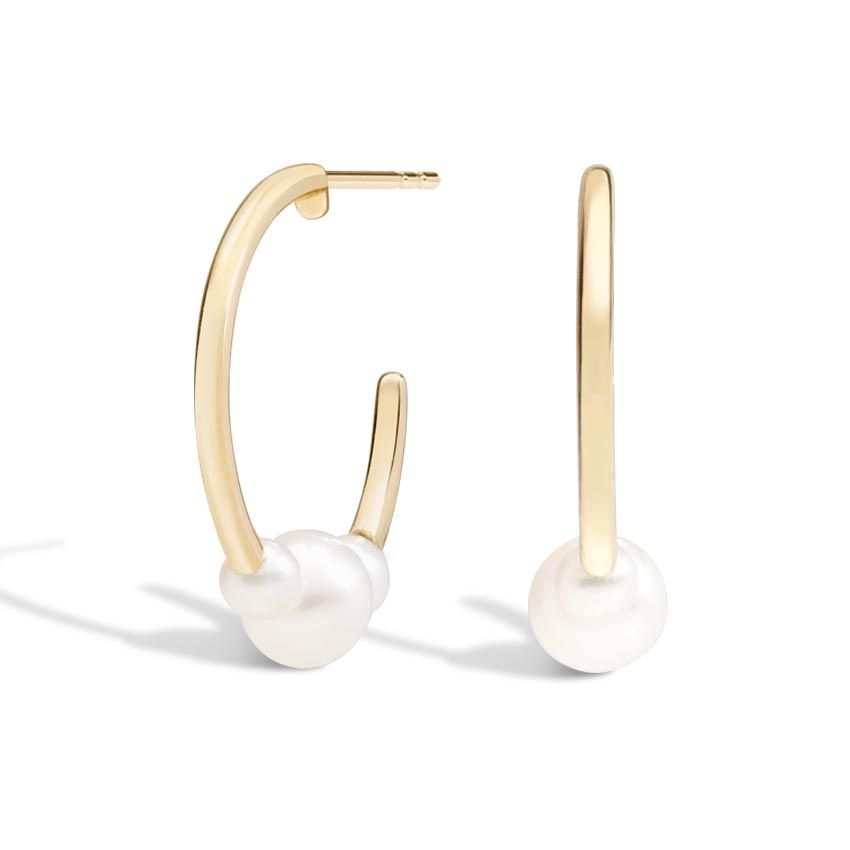 Sophisticated and chic, these earrings feature three shining freshwater cultured pearls centered on a lustrous gold hoop for an effortless, eye-catching look.
Marlene Freshwater Cultured Pearl and Diamond Ring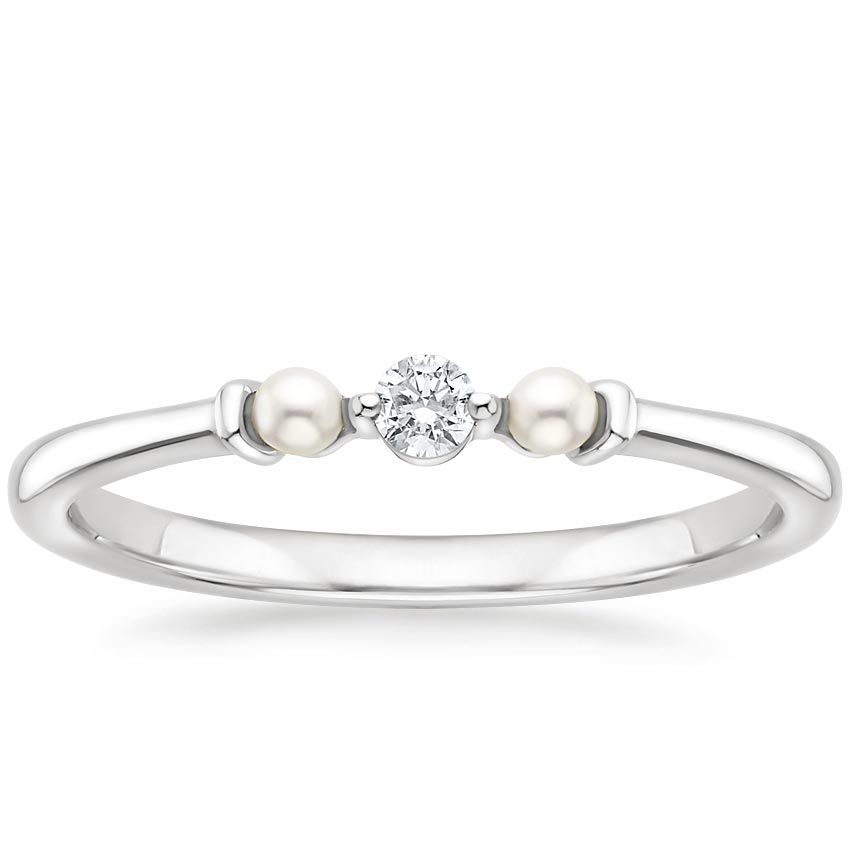 Timeless and elegant, this petite band features freshwater cultured pearls on either side of a centered round diamond.
Premium Akoya Cultured Pearl Bracelet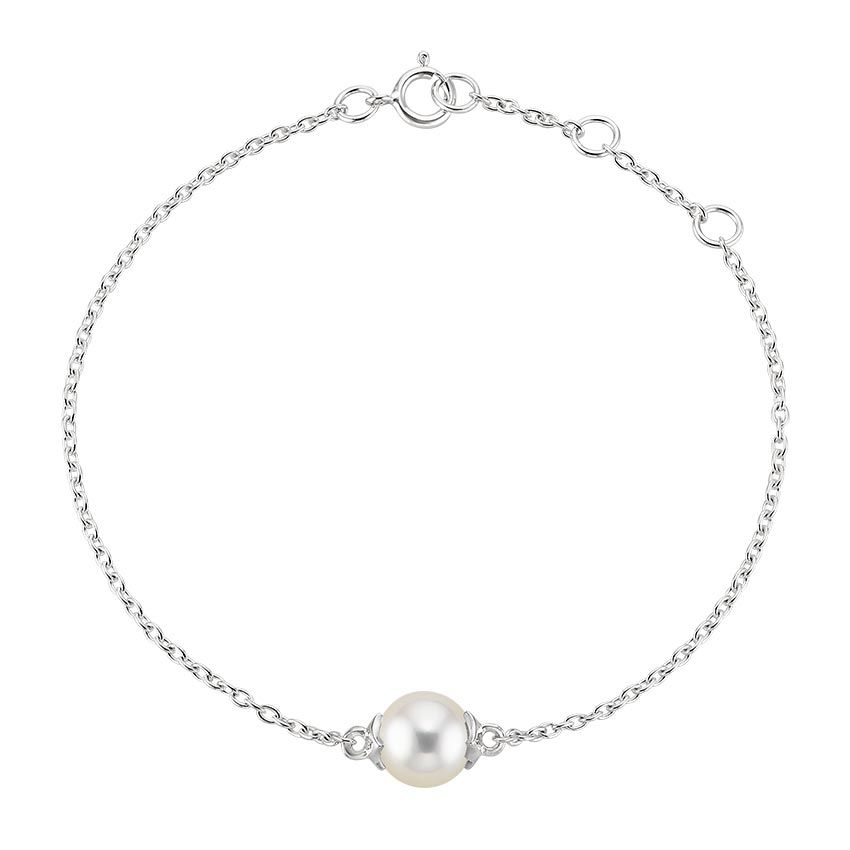 Both classic and elegant, this bracelet features a lustrous Akoya cultured pearl held on a delicate cable chain.
Premium Akoya Cultured Pearl Twist Pendant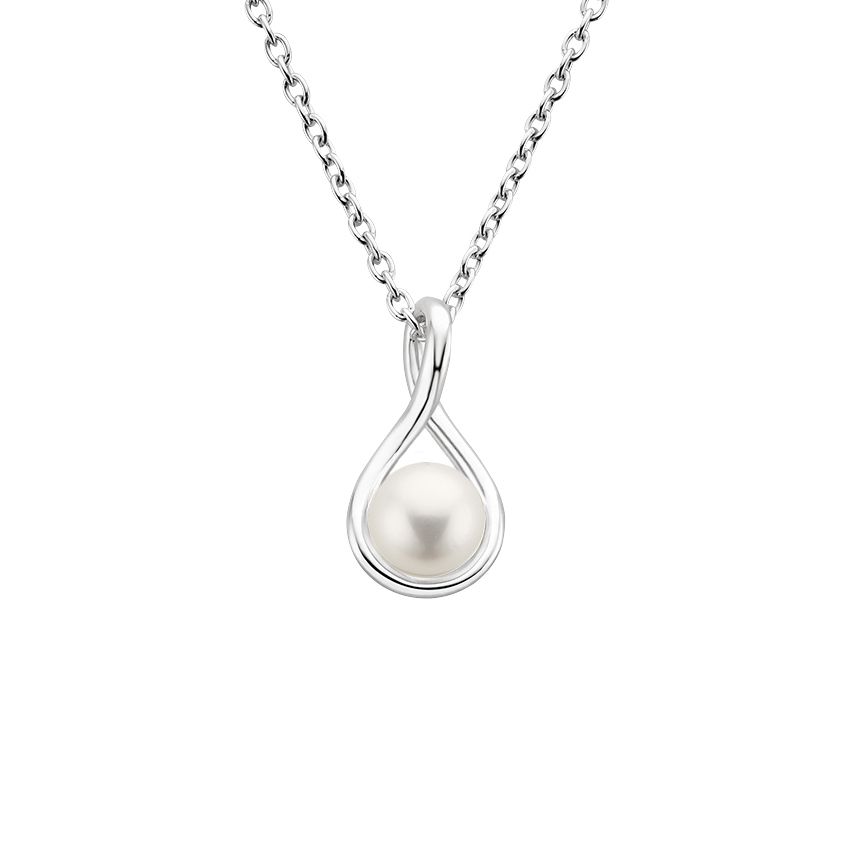 This spectacular pendant is crafted in lustrous metal and features a premium round Akoya cultured pearl centered in a delightfully sculptural twist.
Rose Freshwater Pearl Stud Earrings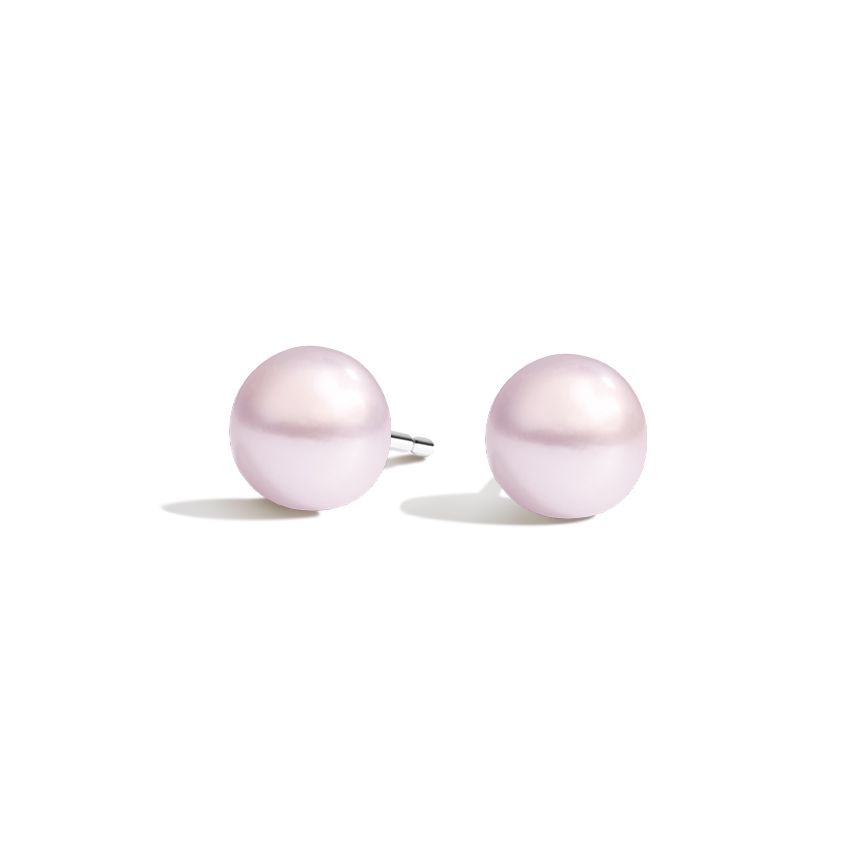 A beautifully matched pair of lavender freshwater pearls are mounted on classic push back posts. These elegant, organic pearls feature brilliant luster and shine with traditional grace and beauty.
Teardrop Lab Alexandrite Pendant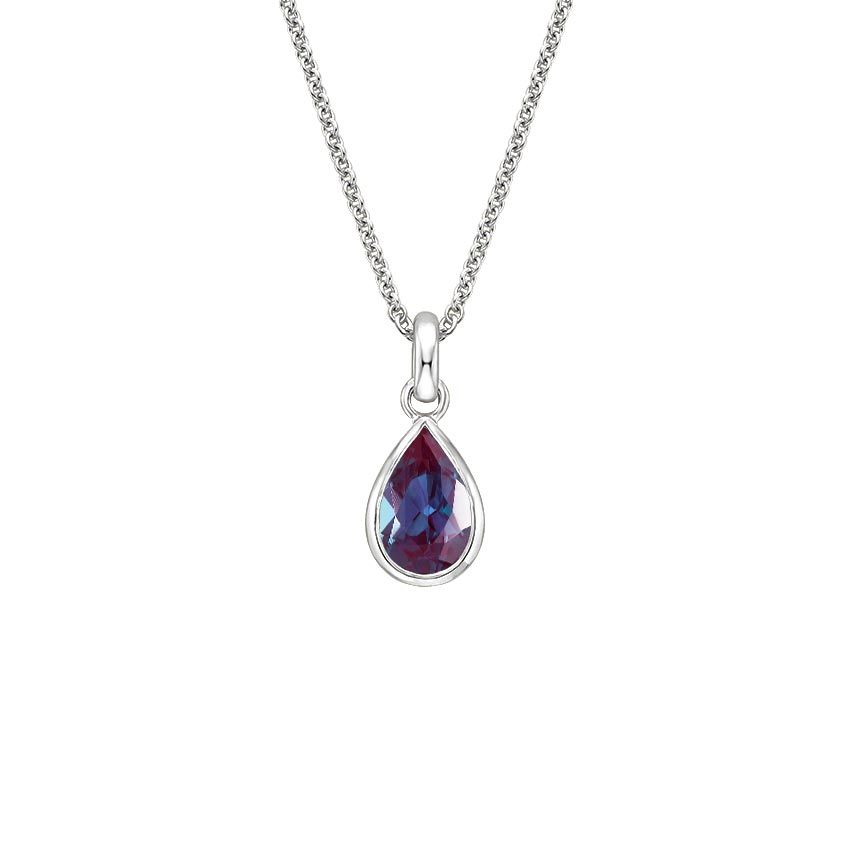 A pear-shaped lab created alexandrite rests within a bezel setting with an open back to allow maximum light to reach the gem. This reversible pendant can be worn on either side making it the perfect option for everyday wear.
Solitaire Lab Alexandrite Stud Earrings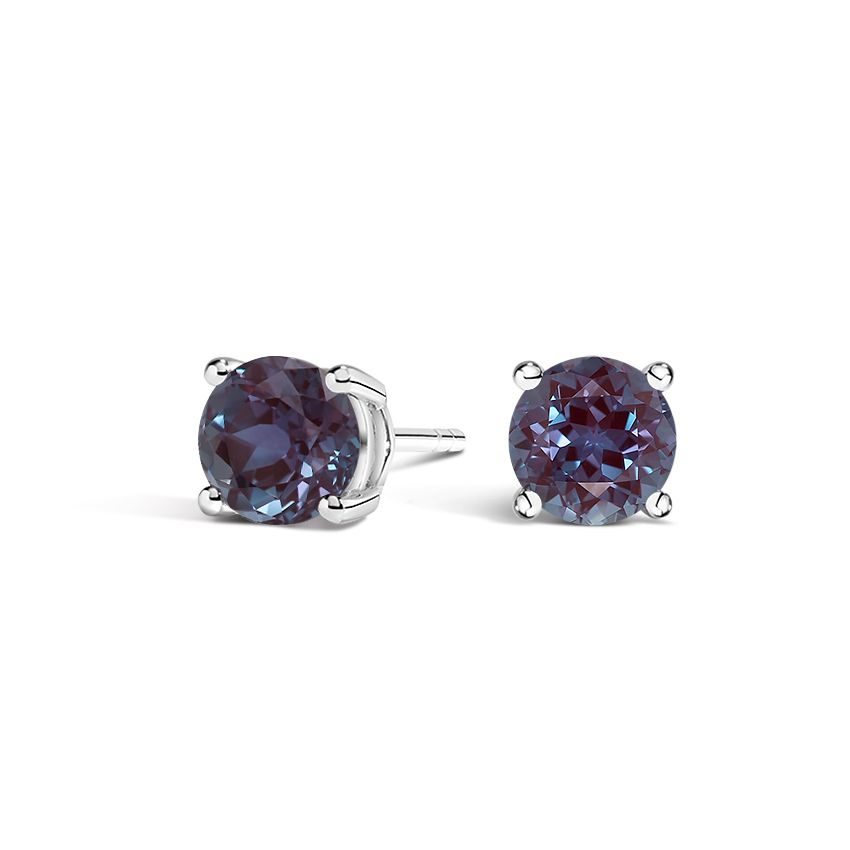 Fashion forward with classic sophistication, these regal lab created alexandrites are set in comfortable basket settings.
Final Thoughts
Which June birthstone is your favorite—or is it too hard to choose just one?  Let us know on Instagram, Facebook, Twitter or in the comments section!