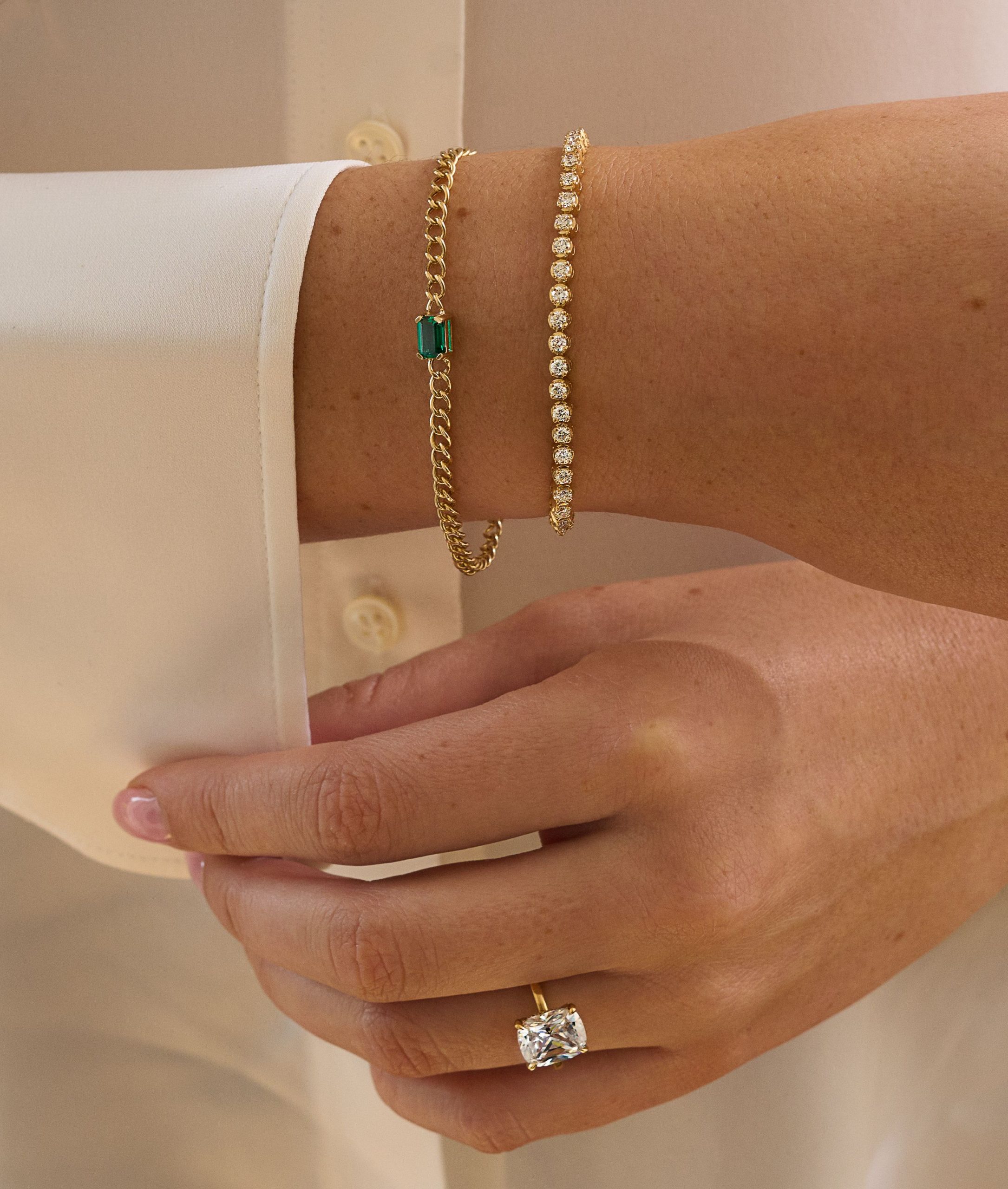 May's birthstone is emerald. Known for its beauty, this green gemstone has been revered since Cleopatra reigned in Egypt, the Incas conquered the Andes Mountains, and emperors ruled India. The lustrous green color of May's birthstone is a symbol of wealth and abundance, love and passion, and success and wisdom.
Read on to learn more about the meaning of May's birthstone, the value of emeralds, emerald cleaning tips, frequently asked questions, and more.
May Birthstone History & Symbolism
The dazzling color of an emerald evokes images of prosperity and growth. The meaning of May's birthstone has positive connotations throughout various cultures making this gemstone revered across the world. The emerald is a symbol of unconditional love. Hinduism associates the color green with the heart chakra, making the emerald a symbol of the heart and universal love. Love symbology is mirrored in Roman mythology, where the emerald is linked with the goddess Venus, the goddess of love.
In the Middle Ages, the meaning behind the emerald birthstone was a symbol of fertility and good fortune. In the past, emeralds aided physical conditions like eliminating impatience from the body, restoring exhausted travelers, and resisting the devil. Many crowns and royal jewelry are adorned with these precious deep emerald green gemstones.
Today, emeralds are renowned around the world for their beauty. Emeralds are said to be a powerful stone for manifestation and patience. Those born in the month of May wear emerald birthstone rings, necklaces, and broaches to feel an affinity with the positive properties of this stone.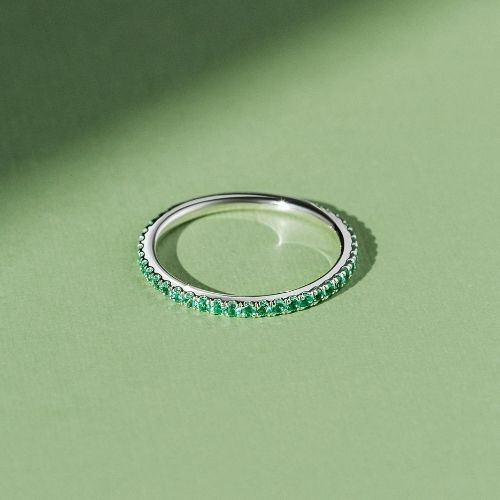 Where is the May birthstone found?
In places where beryllium, chromium, and vanadium intermingle, you are likely to find an emerald mine. The most well-known emeralds come from South America.
Colombian emeralds are some of the finest emerald specimens in the world. Emeralds from Colombia have a low iron content giving them a green color with a slight blue hue. Colombian emeralds typically have few impurities or inclusions, a quality rarely found in emeralds.
Emerald mines can be found in:
Colombia
India
Austria
Brazil
Pakistan
China
Norway
Russia
South Africa
Zambia
Zimbabwe
The United States
Canada
Emeralds are also synthetically made. Lab-grown emeralds are another wonderful choice as they have a lower carbon footprint than gems extracted by the mining industry.
Technology for synthetic emeralds is advancing every year. Today, lab-created Colombian emeralds are available for sale around the world. When purchasing a synthetic emerald, keep in mind that lab-created Colombian emeralds are not technically Colombian emeralds but called so as a measure of quality.
The Value of the May Birthstone
Emeralds are precious gemstones valued for their rich green color and clarity. Emeralds are made from a rare combination of chemicals. As emeralds form, the chemical components determine how richly green the color will appear, influencing their aesthetic appeal. The May birthstone is a combination of the mineral beryl and the chemicals chromium or vanadium that add the classic emerald green color. If a beryl stone does not have ample amounts of chromium or vanadium, the stone is classified as light-green beryl rather than an emerald.
Earlier, we mentioned Colombian emeralds as some of the best emerald specimens due to their low iron content. Colombian emeralds, and the most valuable emerald specimens, have a slightly bluish hue to them. Of course, gem coloring in your jewelry is a matter of preference. Zambia produces emeralds with beautiful clarity. Zambia emeralds are deep green with less of a blue hue than Colombian emeralds.
Emeralds are Type 3 gemstones. This term means that emeralds typically have inclusions because of their formation process. Inclusions are small cracks within the gem that give an emerald character. An emerald with fewer inclusions will be priced higher than emeralds with more visible inclusions. It is nearly impossible to find a natural emerald with no inclusions at all.
Emeralds are often treated with cedar oil or a resin filling to improve durability and the overall luster of the gemstone.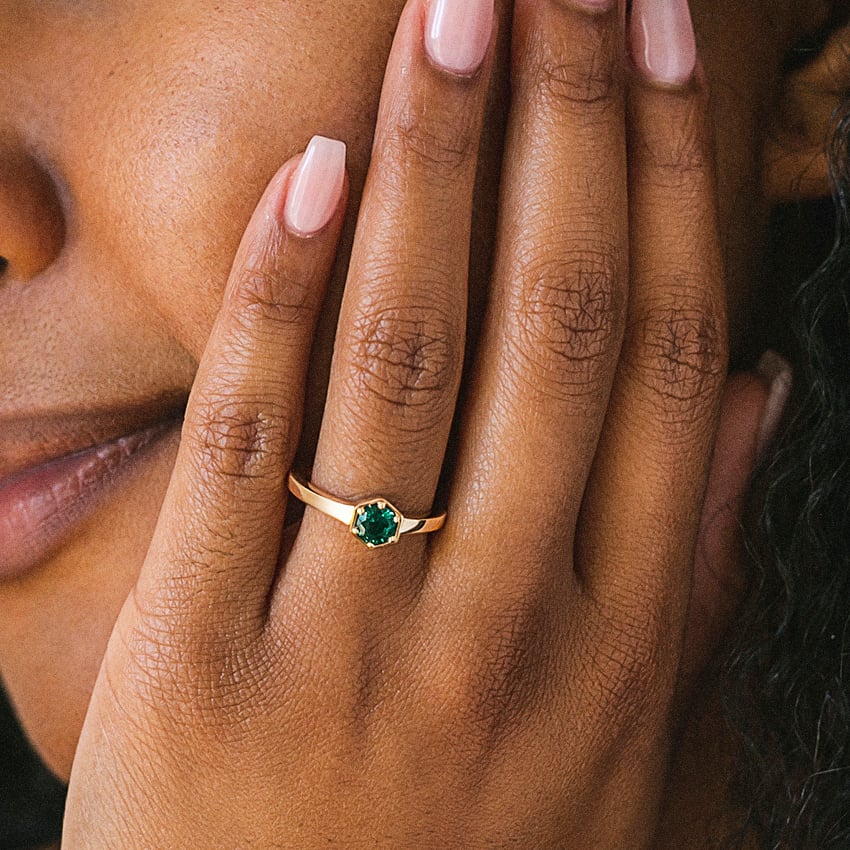 May Birthstone Cleaning and Care Tips
The emerald stone has a hardness of 7.5 to 8.0 on the Mohs hardness scale. For reference, a diamond has a hardness of 10 while chalk has a hardness of 3. The emerald stone is durable and scratch-resistant. However, since emeralds have inclusions, they are vulnerable to damages from prolonged and daily wear.
Daily wear of an emerald will cause it to lose some of its shine and may deteriorate the edges of the facets. The best way to clean emeralds is to use a mixture of warm water and soap. Emeralds can go in the water, but be mindful not to let them soak for longer than necessary. Dry your emerald jewelry with a soft microfiber towel and watch it sparkle like new.
Do not use cleaning techniques with steam, chemicals, or high heat when cleaning your emerald jewelry as this can cause fractures in the gem.
May Birthstone Facts
Emeralds grow hexagonal in shape. 

 

Under Cleopatra's rule, emeralds were mined in 300 BC. 

 

Elizabeth Taylor had a

famous Bulgari necklace

made from sixteen step-cut Colombian emeralds with a 23.44-carat emerald pendant. 

 

Emeralds, aquamarines, and morganite are made from beryl stone. It is the chromium and vanadium that make an emerald green. 

 

The

Rockefeller Emerald

is the largest flawless emerald and is valued at USD 5.5-million. 

 

Emeralds are often more expensive than diamonds.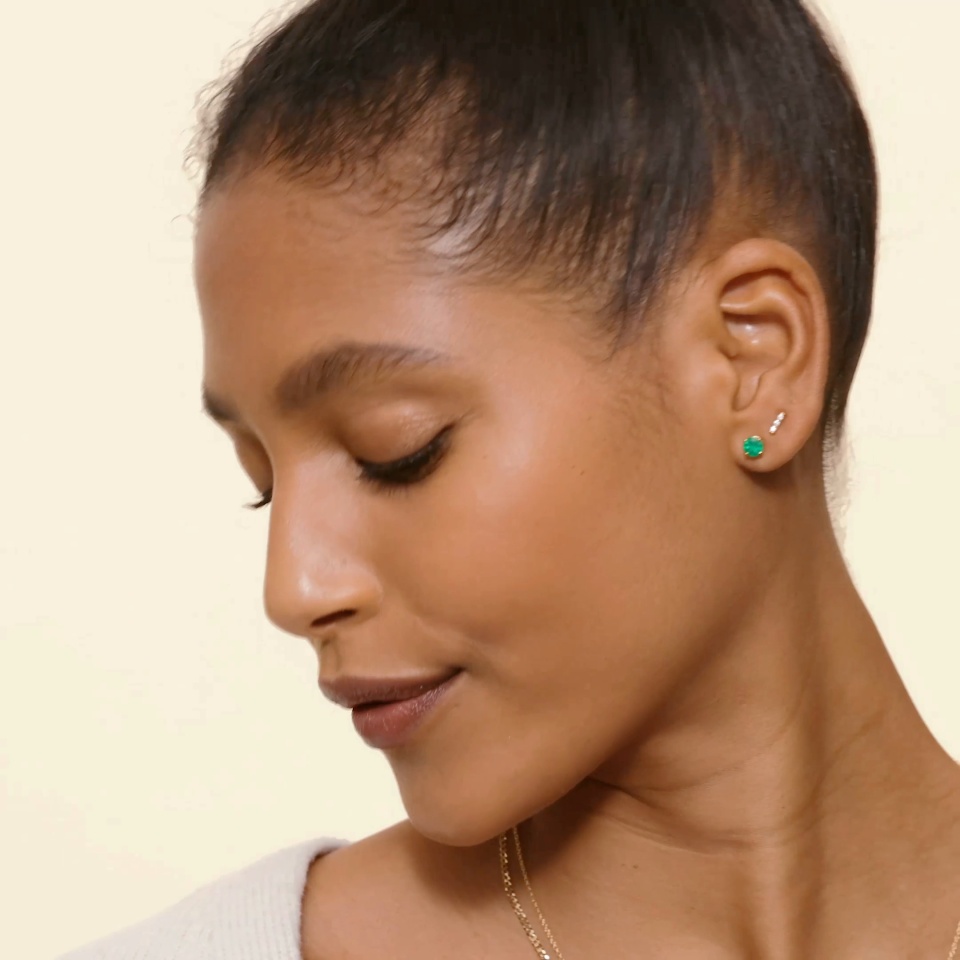 May Birthstone FAQs
What are the two birthstones for May?
The two birthstones for the month of May are emeralds and agate. The emerald is a lustrous green gemstone and agate is a multi-colored rock formation made of chalcedony and quartz. May birthstone rings and jewelry include either or both of these beautiful natural stones.
What color is the May birthstone?
Emerald green is a rich, dark green color. The May birthstone is the emerald, a gem that defines a shade of green. Emeralds range in shade, with more valuable specimens being darker green and less valuable ones pale green.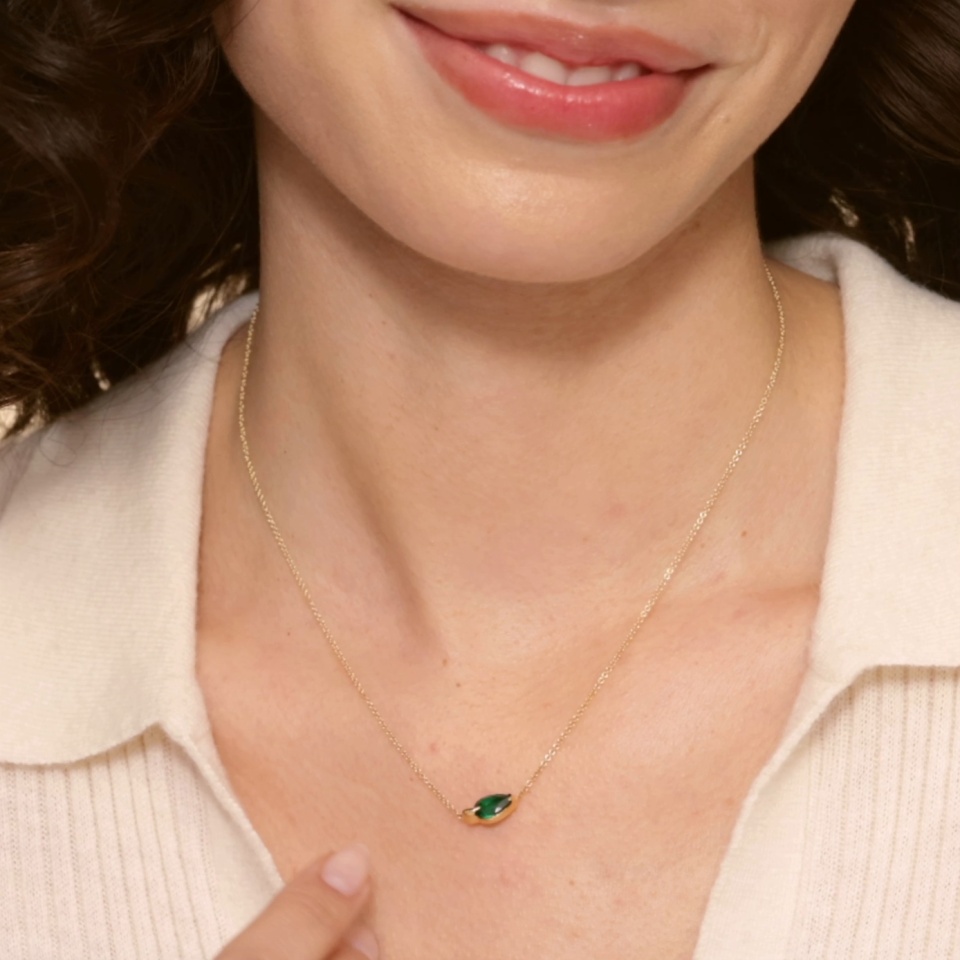 What is May's birthstone and flower?
There are two birthstones and two birth flowers for those born in the month of May. The emerald gemstone and agate mineral are May's birthstone. The hawthorn and lily of the valley are May's birth flowers.
May Birthstone Jewelry
Discover some of our favorite and most popular emerald birthstone jewelry below!
Lab Created Emerald and Diamond Lace Pendant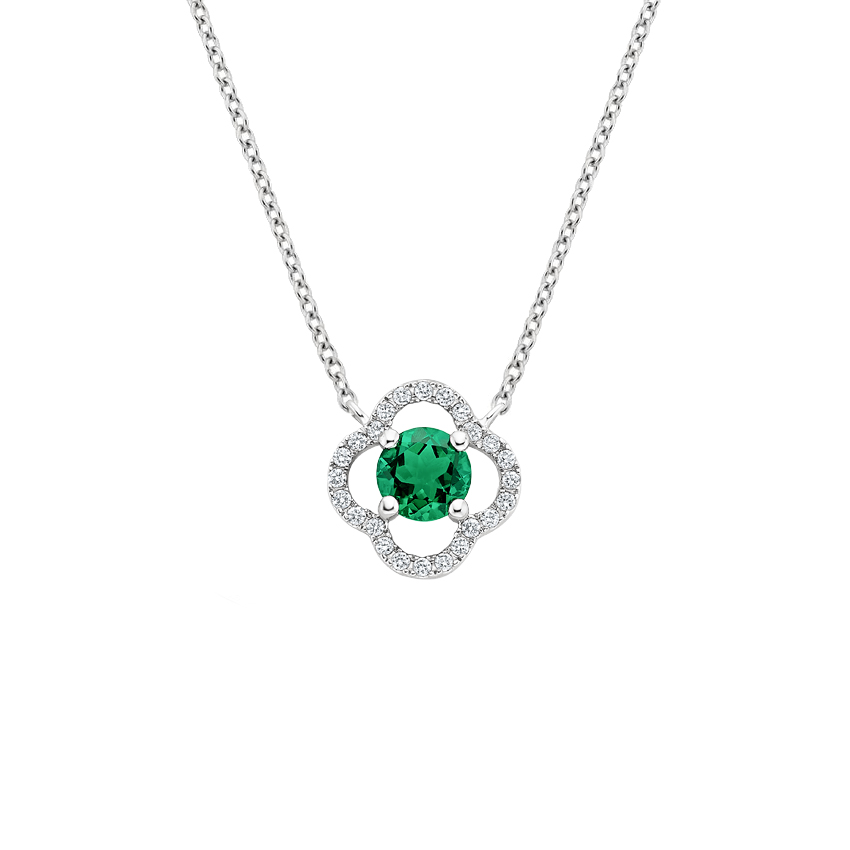 A stunning lab created emerald within a sculptural diamond lace pattern graces the neck with the perfect touch of elegance and glamour.
Tess Emerald and Diamond Open Ring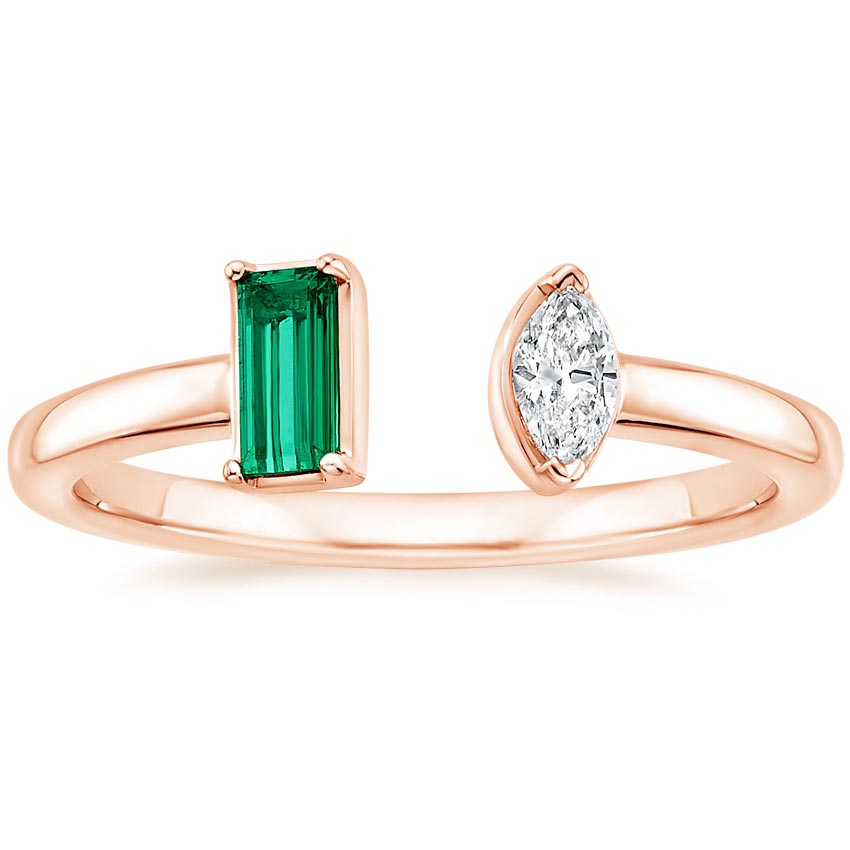 An emerald baguette and marquise diamond give way to an open ring design that give this piece it's chic and timeless charm.
Foliage Bouquet Earrings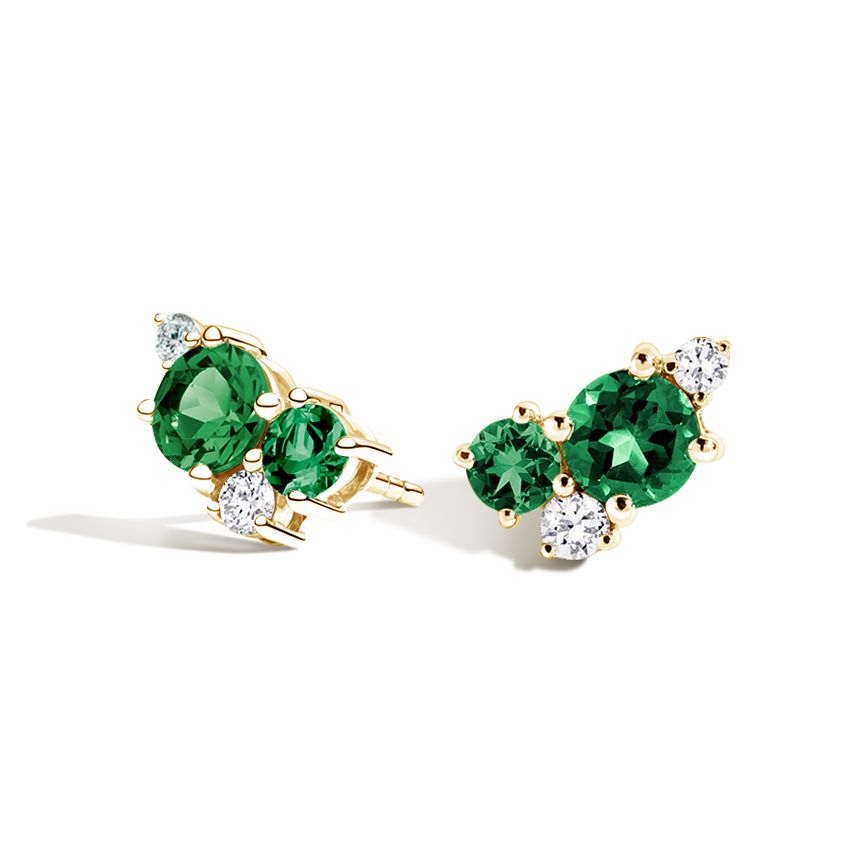 A glittering cluster of diamonds and lab emeralds form a sophisticated and floral look in this glamorous design, creating the perfect elevated stud earrings.
Anjou Lab Emerald and Diamond Pendant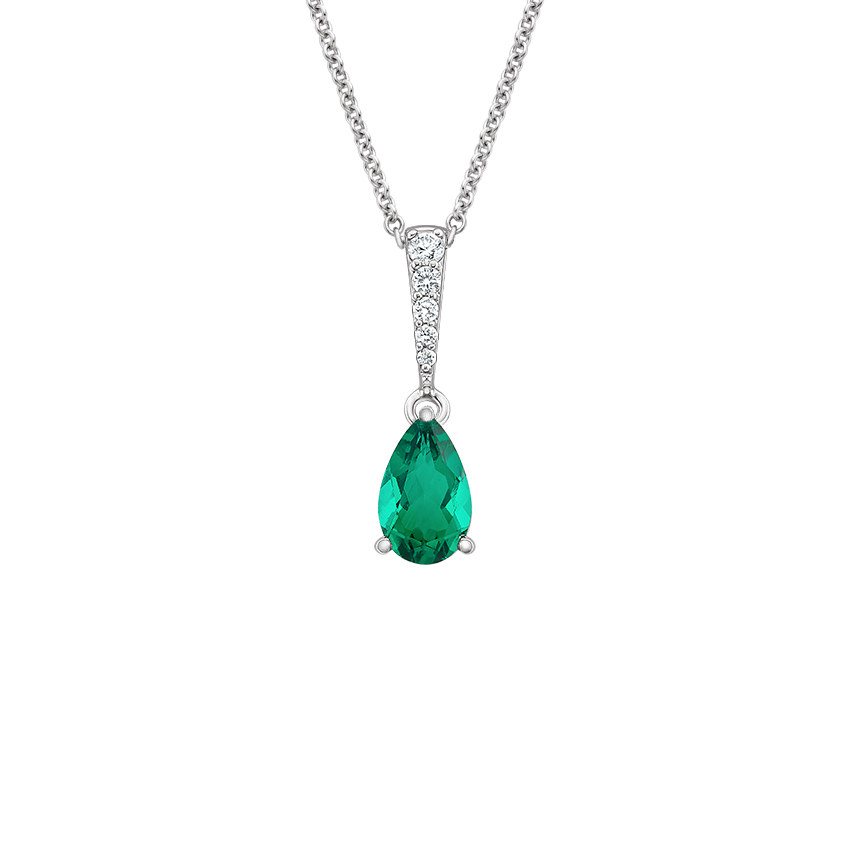 This elegant necklace features a resplendent pear-shaped lab emerald and a diamond-accented bail, creating a striking and sophisticated look sure to command attention.
Paige Emerald and Diamond Ring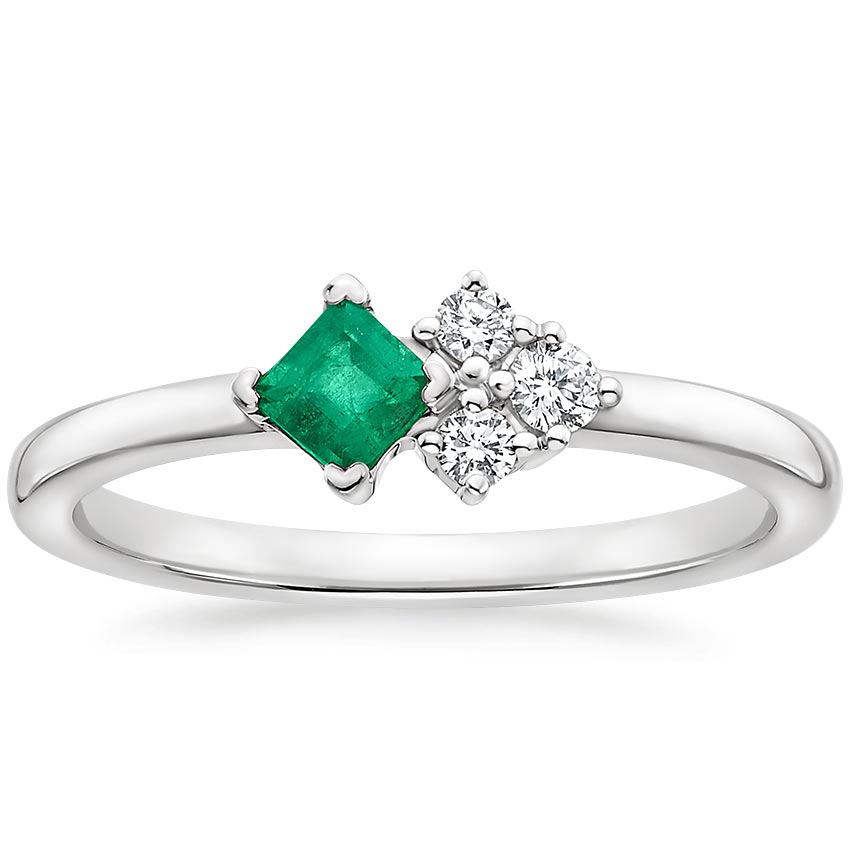 An emerald and cluster of round diamonds connect in unique way that gives this ring its chic and timeless charm.
Olive Branch Lab Emerald and Diamond Pendant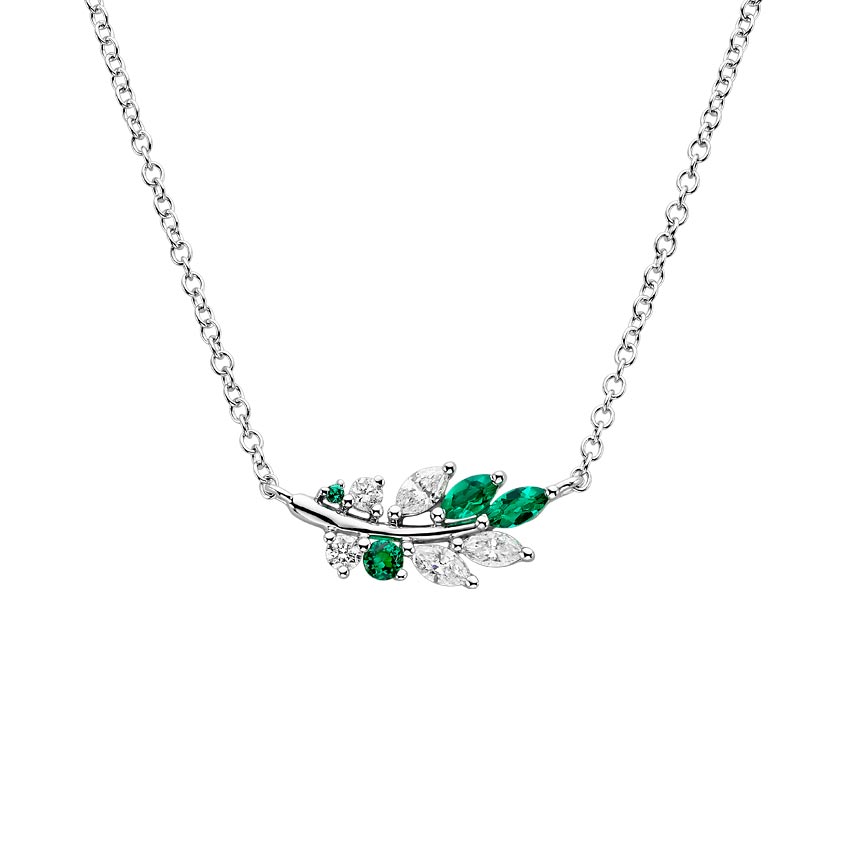 A symbol of peace and achievement, this captivating pendant features elegant leaves of lab created emeralds and sparkling diamonds for an eye-catching and meaningful design.
Lab Created Emerald Tennis Bracelet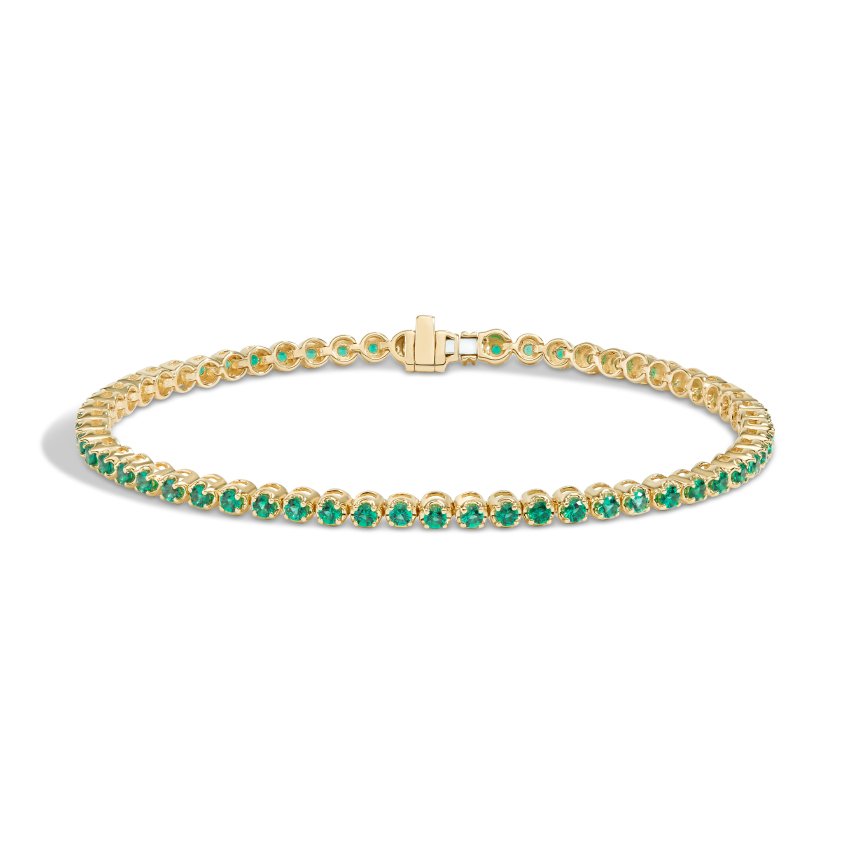 This eye-catching tennis bracelet embellishes the wrist with beautiful lab created emeralds individually set in lustrous links.
North Star Lab Emerald Pendant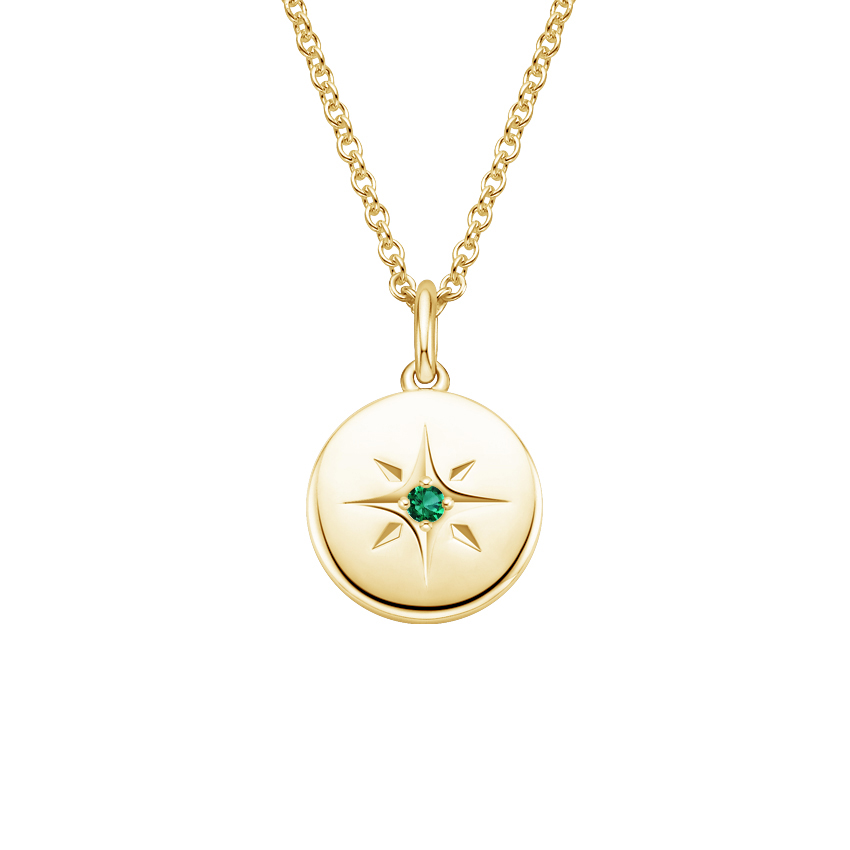 Shining with the constant brightness of the North Star, this lovely pendant features a star-set lab emerald within a lustrous disc of precious metal.
Final Thoughts
Do you have a May birthday or have a favorite piece of emerald jewelry?  Let us know on Instagram, Facebook, Twitter, or in the comments below!