Efforts to Control
Public outcry about diamond-fueled violence has led to the establishment of the Kimberley Process, an international diamond certification scheme. Unfortunately, the Kimberley Process misleads consumers and does not attempt to stop the worst abuses in diamond mining.
The Kimberley Process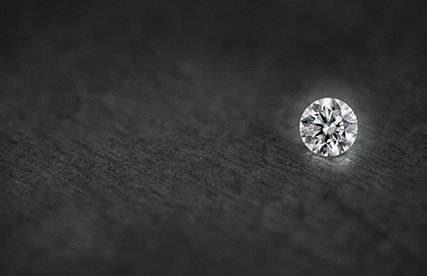 The Kimberley Process Certification Scheme is an international diamond certification system launched in 2003. It focuses exclusively on stopping the trade in conflict diamonds – defined by the Kimberley Process as "rough diamonds used by rebel movements or their allies to finance armed conflicts aimed at undermining legitimate governments." The Kimberley Process is made up of 80 participating countries representing most of the nations involved in the diamond trade. It also includes participation from advocacy organizations and the diamond industry.
To belong to the Kimberley Process, member countries are supposed to meet certain requirements. They are not supposed to produce conflict diamonds. They must trade diamonds only with each other. They must also attach Kimberley Process certificates to their exports of rough, or uncut, diamonds. By these arrangements, it is hoped that conflict diamonds will be kept out of the diamond supply. Regrettably, however, the Kimberley Process is easily evaded by diamond smugglers. Worse, it is so limited in scope that it grants "conflict free" certification to diamonds mined in violent and inhumane settings.
Discontent with the Kimberley Process is so high that one of the very non-profit groups responsible for creating it, Global Witness, is no longer willing to participate. In 2011, Global Witness announced its withdrawal from the Kimberley Process, calling it "an accomplice to diamond laundering."

The Kimberley
process
does almost
nothing to stop
violence, worker
exploitation, and
environmental
harm tied to
diamond mining.
Further Reading
Partnership Africa Canada
PAC and the Kimberley Process: A History
Global Witness
New York Times
Global Witness Quits Group on Blood Diamonds
Certifying Unethical Diamonds
Under the Kimberley Process, if a diamond has not funded the rebel side of a civil war, it is not considered a conflict diamond. The narrowness of this definition means that a diamond receiving Kimberley Process certification may still be tied to killings, beatings, rape, and torture by a government army. It may have been mined using child labor, or by adults earning a dollar a day. It may have destroyed the local environment where it was mined. The Kimberley Process, in short, does very little to stop violence, worker exploitation, and environmental degradation tied to diamond mining – or most of the pressing ethical problems facing the diamond industry today.
Some observers even believe that the Kimberley Process may be doing harm. By certifying unethically mined diamonds, the Kimberley Process shields human rights abusers. It also misleads consumers into believing that their diamonds come from certified ethical sources – when in fact, many diamonds approved by the Kimberley Process cause untold human suffering. As diamond industry veteran Martin Rapaport says, "Instead of eliminating blood diamonds, the KP [Kimberley Process] has become a process for the systematic legalization and legitimization of blood diamonds."
Further Reading
The Guardian
The Kimberley Process is a 'Perfect Cover Story' for Blood Diamonds
BBC
Does the Kimberley Process Work?
Brilliant Earth Blog
Stalemate on Zimbabwe Exposes Need for Kimberley Process Reform
Human Rights Watch
Kimberley Process: Zimbabwe Action Mars Credibility
Lack Of Controls
The Kimberley Process certification system does not require individual diamonds to be traceable to their mine of origin. Due to this lack of traceability, governments often give Kimberley Process certification to diamonds with unknown histories – making it easy to smuggle banned diamonds into the certified supply. "The government in [the Democratic Republic of] Congo has no idea where 40% of its diamonds come from," notes Ian Smillie, a leading advocate for ethical diamonds. "They could be coming from Angola or Zimbabwe or even from Mars."
Furthermore, the Kimberley Process does a poor job regulating the diamond supply chain. It does not require independent auditing of diamond buyers and sellers, permitting diamonds with unsavory origins to enter the diamond supply at any point. The diamond industry does ask retailers and manufacturers to provide a warrantee on their invoices that their diamonds are "conflict free." But few retailers and manufacturers actually investigate the path their diamonds have taken, and most warrantees do not provide any meaningful assurances.
Further Reading
BBC News
Diamonds: Does the Kimberley Process Work?
Partnership Africa Canada
Loup holes: Illicit Diamonds in the Kimberley Process
Global Witness
Loopholes in the Kimberley Process
Brilliant Earth Blog
Surat, India: Where Blood Diamonds Go to Forget Their Past
Smuggling
The Kimberley Process's failure to enact stronger controls has left the door wide open to diamond smuggling. The thriving black market in smuggled diamonds reduces transparency for consumers and makes it harder to prevent banned diamonds from entering the diamond supply. Diamond smuggling also contributes to criminal activity. The ease with which diamonds can be brought across borders and resold into the legal supply chain makes them a favorite international currency for money launderers, tax evaders, drug dealers, and even terrorist groups such as Al Qaeda.
There is another problem with smuggling. When diamonds are exported through illicit channels, no tax revenue is collected. Smuggling therefore deprives governments of funds needed for basic services, reducing the amount of money flowing back into diamond-producing communities. In some cases, government officials themselves trade in smuggled diamonds. In Zimbabwe, Robert Mugabe's regime runs a giant smuggling operation, stealing hundreds of millions of dollars from the Zimbabwean treasury.
Further Reading
Brilliant Earth Blog
Pink Panther Thieves Fool Diamond Certification Scheme
The Guardian
Bin Laden's $20m African 'blood diamond' deals
Brilliant Earth Blog
Mugabe and Friends Loot $2 Billion in Diamonds, Report Says
IRIN News
Sierra Leone: Tap Into Power of Artisanal Mining, Analysts Say
Venezuela
Venezuela, a country that annually produces an estimated 150,000 carats of diamonds, officially exports none. In 2005, Venezuela ceased issuing Kimberley Process certificates on its exported diamonds. Facing international criticism, Venezuela announced in 2008 that it would "self-suspend" from the Kimberley Process. The government explained that it would halt diamond mining and trading for two years, during which time it would improve oversight of the country's diamond mining sector.
Despite these promises, Venezuela has not rejoined the Kimberley Process, and it continues to allow diamonds to be mined and exported. Fully 100% of the country's diamond exports are now being smuggled. Most diamonds are brought to neighboring Brazil and Guyana, where they receive false Kimberley Process certification. Partnership Africa Canada reports that Kimberley Process certificates accompanying fully one-fourth of Brazilian diamond exports are fraudulent.
Further Reading
Time
Not Just Out of Africa: South America's Blood Diamond Network
San Francisco Chronicle
Unregulated diamond mining wreaks environmental havoc in Venezuela
Partnership Africa Canada
The Lost World: Diamond Mining and Smuggling in Venezuela
Smuggled Diamonds In The U.S.
The United States Government Accountability Office (GAO), an investigative arm of the U.S. government, has determined that diamond smuggling is a serious problem in the United States. In an alarming report, the GAO states that "domestically, the U.S. systems for reporting rough diamond statistics and for controlling imports and exports of these diamonds are vulnerable to illicit trade…."
Sadly, U.S. control systems do not prevent illicit diamonds from entering the U.S. diamond supply. In 2010, the U.S. government intercepted shipments from Ghana, Sierra Leone, and the Democratic Republic of Congo with counterfeit Kimberley Process certificates. Inspecting less than a fifth of diamond imports, customs officials found 14 shipments violating the 2003 Clean Diamond Trade Act, the federal law implementing the Kimberley Process.
Further Reading
U.S. Government Accountability Office
Agency Actions Needed to Enhance Implementation of the Clean Diamond Trade Act
Brilliant Earth Blog
State Department Warns About Fake Kimberley Process Certificates
BBC
Our Vision: Fair Trade Diamonds
At Brilliant Earth, we believe that the Kimberley Process could potentially play a useful role, if it is completely revamped. But the most promising kind of diamond certification system has yet to be implemented: a system certifying fair trade diamonds.
More than a million diamond diggers in Africa earn less than $1 a day. A fair trade diamond certification system would give these diggers a fair price for their labor. It would also provide the ability to track diamonds back to specific mining cooperatives, while encouraging the observance of strong labor and environmental safeguards.
Further Reading
Brilliant Earth Non-Profit Fund
Brilliant Earth Blog
Brilliant Earth Among First In U.S. to Offer Fairmined Gold
Transfair USA
Feasibility Study for the Development of a Fair Trade Diamond Standard and Certification System