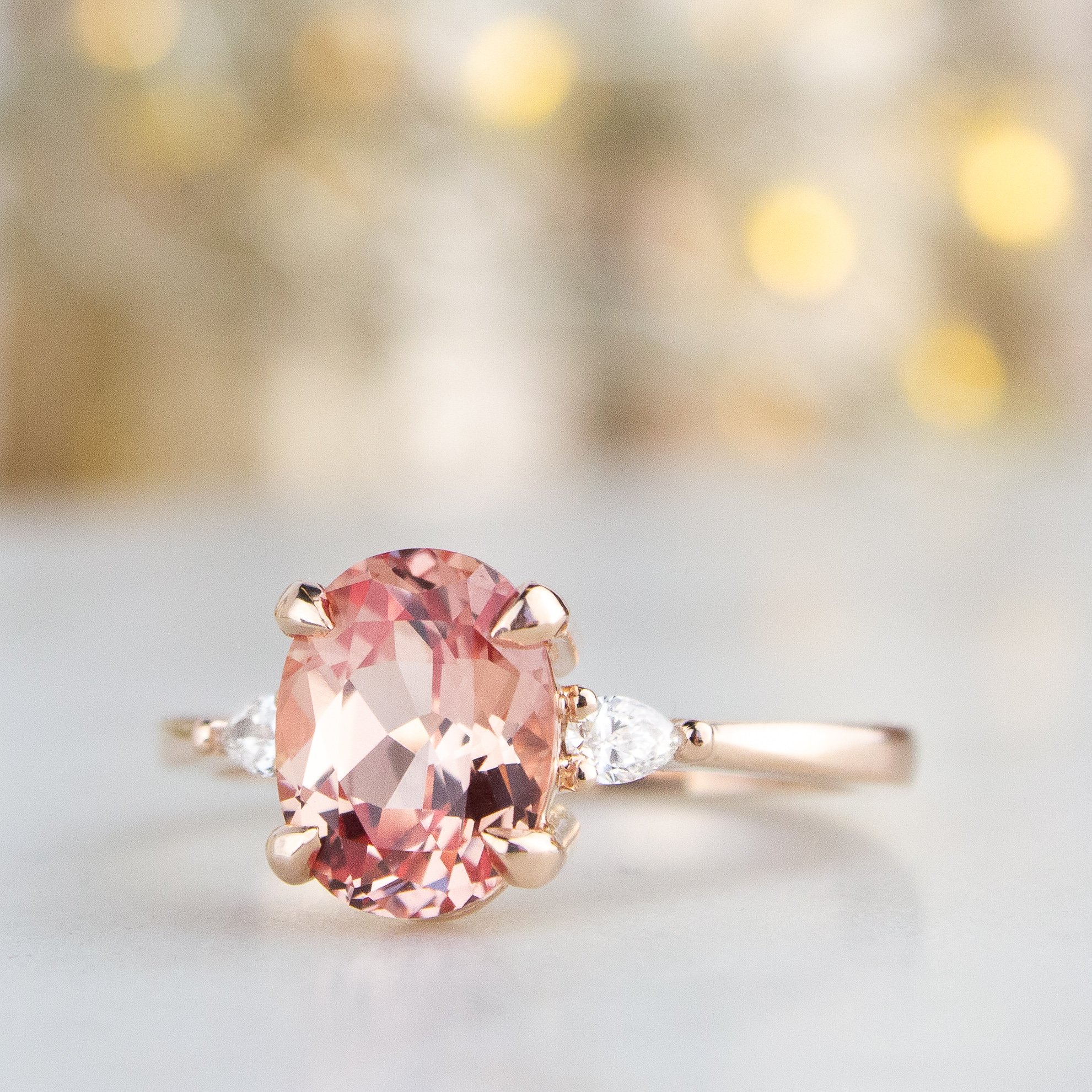 While diamonds are still the most popular gemstone used in engagement rings, other gemstones and diamond alternatives are becoming increasingly sought after!
In brilliant colors and stunning cuts, colored gemstones offer an element of distinction to classic engagement ring settings. Gemstones like sapphires, emeralds, and rubies have been prized since antiquity and can make for a stunning statement. However, if you love the look of a diamond but are deterred by factors such as price point, gemstones like moissanite and white sapphire are excellent alternatives that feature their own unique properties.
There are no rules when it comes to selecting a gemstone for your engagement ring. What matters is that you and your partner love it! Learn about some of our favorite diamond alternatives below.
Moissanite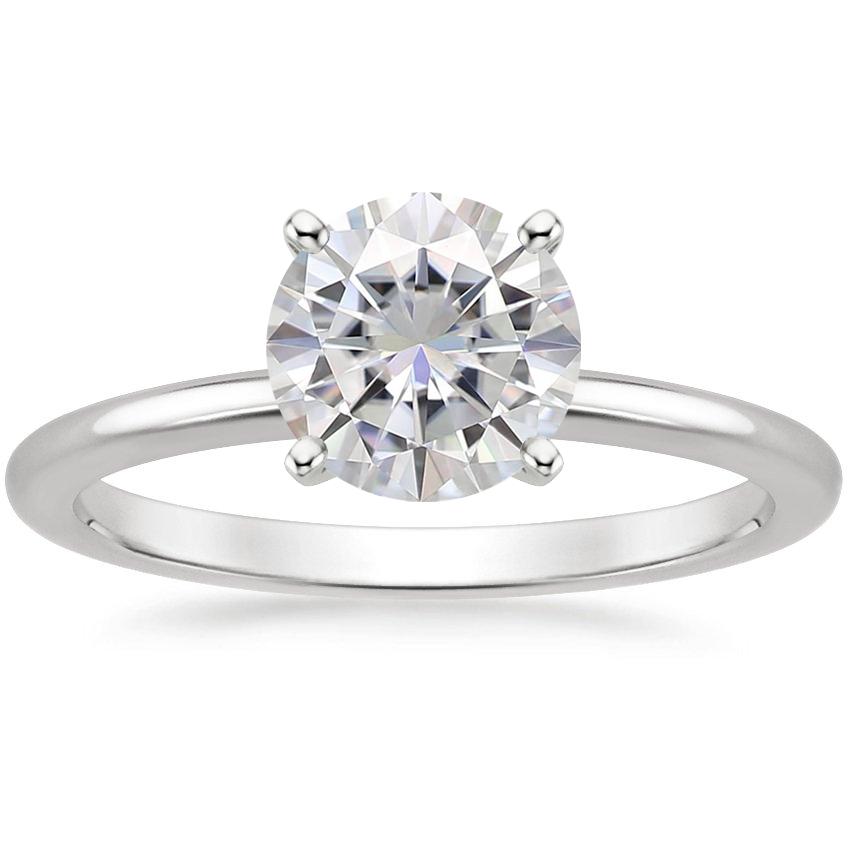 Moissanite was first discovered in 1893 by a French scientist named Henri Moissan, who later won the Nobel Prize in Chemistry. Initially, moissanites were thought to be diamonds, but it was later determined that the crystals were composed of silicon carbide. At 9.5 on the Mohs scale, moissanites are the second hardest mineral in the world behind diamonds. Moissanite rings look stunning on their own in solitaire designs or alongside diamond accents. Learn more about moissanites vs. diamonds.
Sapphire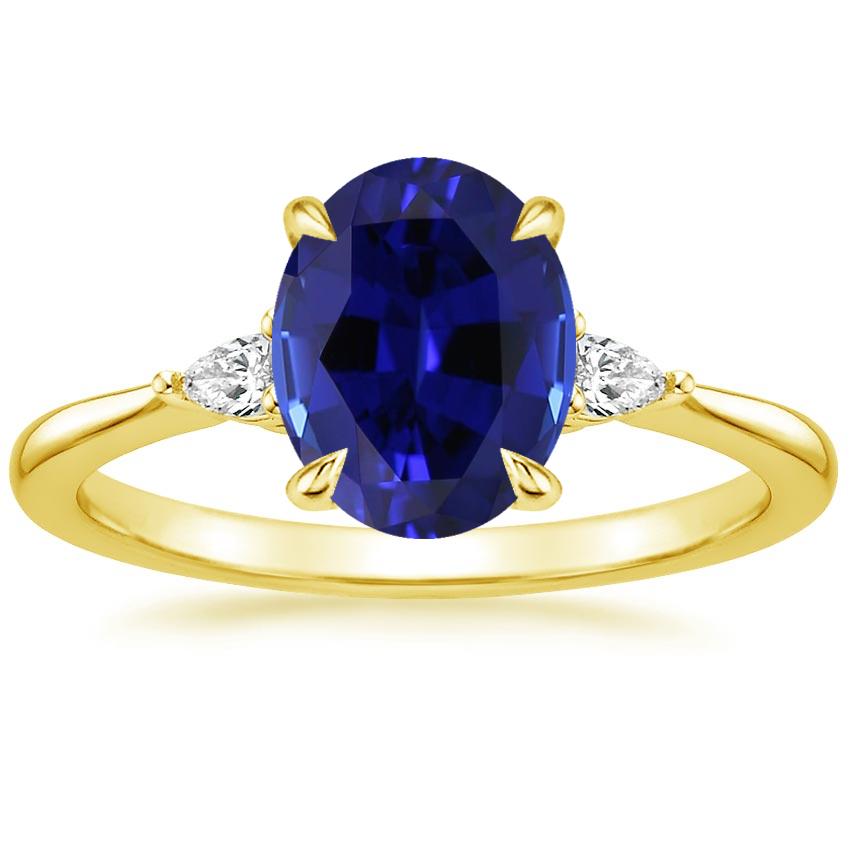 Until the twentieth century, sapphires were more popular than diamonds as a featured gem in engagement rings. Typically thought of as royal blue, sapphires also appear in other hues such as peach, pink, teal, yellow and white. Aside from their beauty, a sapphire is a great choice for an engagement ring because they're among the world's must durable naturally occurring elements, coming in at 9 on the Mohs scale. The strength helps them stand up to the everyday wear required of an engagement ring. Their dazzling colors and lustrous beauty make sapphires an excellent diamond alternative for an engagement ring.
Aquamarine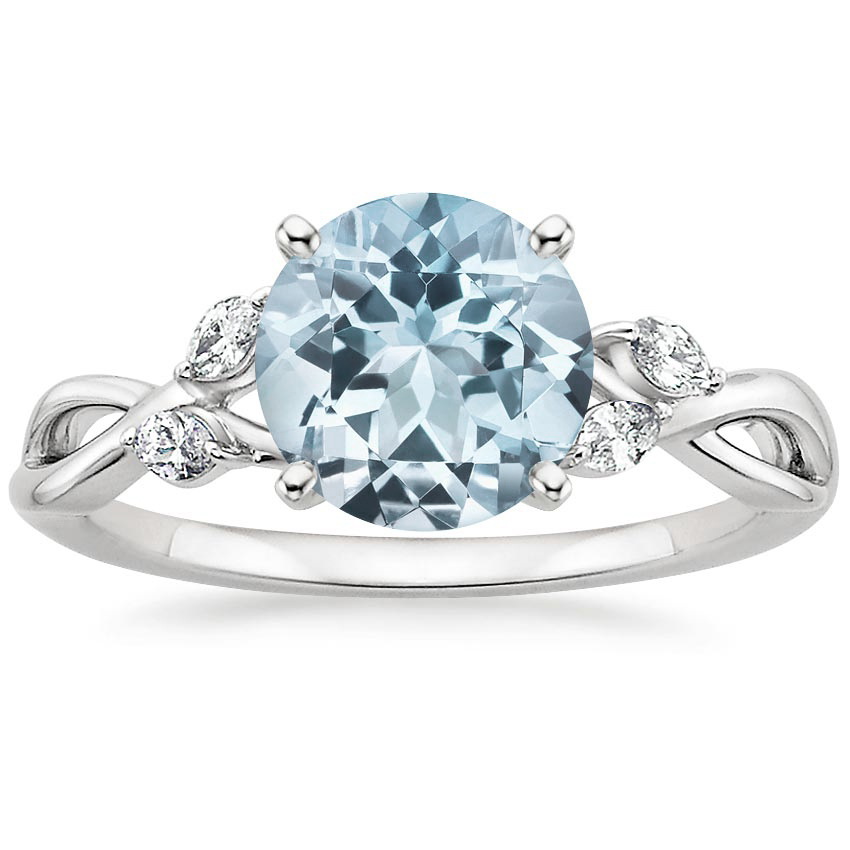 Aquamarine, meaning "water of the sea", is a beautiful pale blue semi-precious gemstone. These gorgeous gems are part of the beryl family of minerals, which also includes emeralds. Aquamarines are beloved for combining a beautiful shade of blue with exceptional clarity, and look gorgeous in many engagement ring settings!
Morganite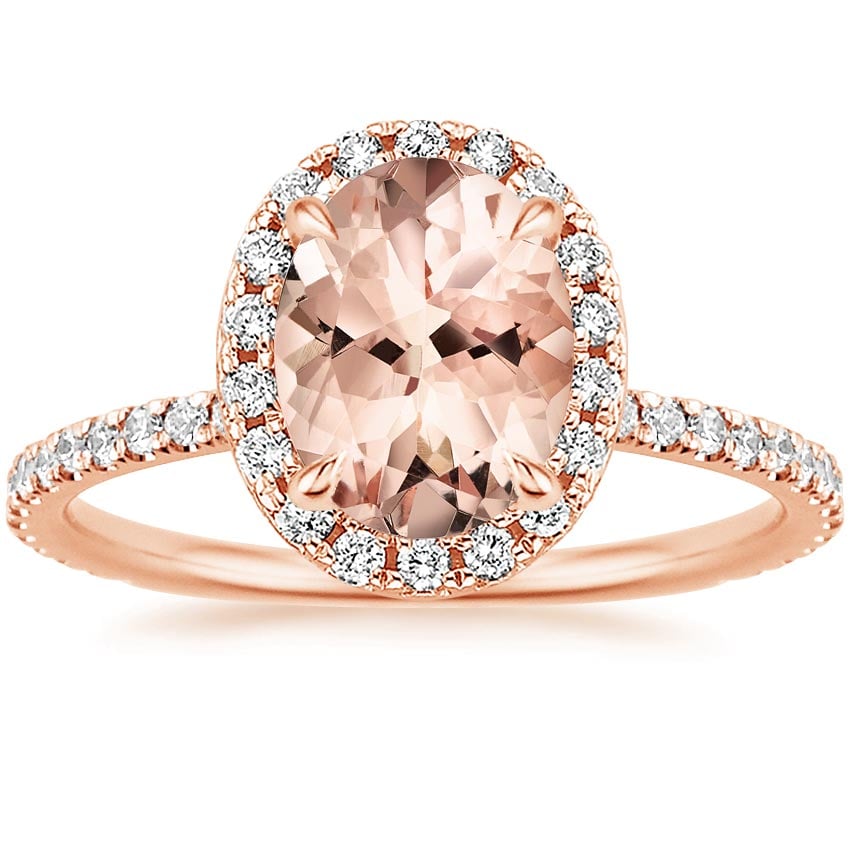 Blush-hued morganite looks beautiful as the centerpiece of an engagement ring. Morganite is a pink to peach variety of beryl. Apart from their beautiful color, they are also treasured for their sparkling clarity and high degree of brilliance. Morganite looks lovely when paired with rose gold as the two naturally complement each other's warm undertones.
Emerald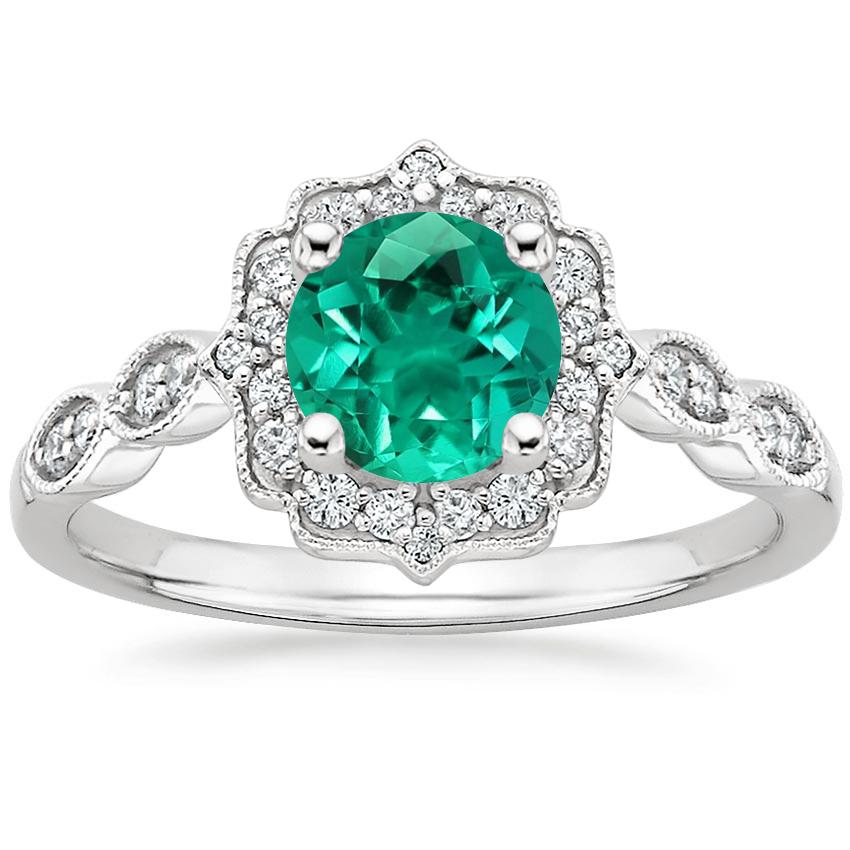 Valued throughout history, emeralds are one of the rarest gemstones and make a beautiful choice for an engagement ring center gemstone. Emeralds are the gems of royalty, and are the most well known and highly prized of green gemstones. Unlike diamonds, whose clarity must be evaluated using a 10x magnification, emerald clarity is graded with the naked eye. Legend has it that wearing emeralds can give you the ability to foresee the future and see the truth. It has also been believed that emerald has the power to cure disease and protect against evil!
Ruby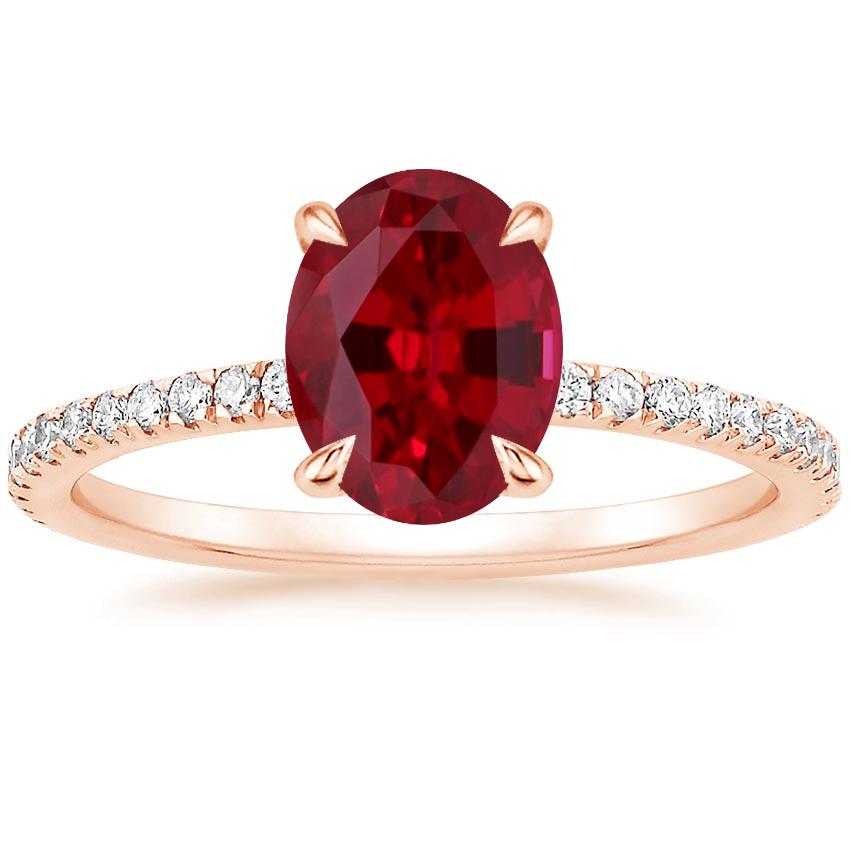 Rubies have been valued for their rare beauty for thousands of years. Because red has long been associated with love and passion, a ruby makes a fitting focal point for an engagement ring. A ruby's crimson red color looks excellent in vintage rings  as well as modern styles featuring lustrous precious metals.
Amethyst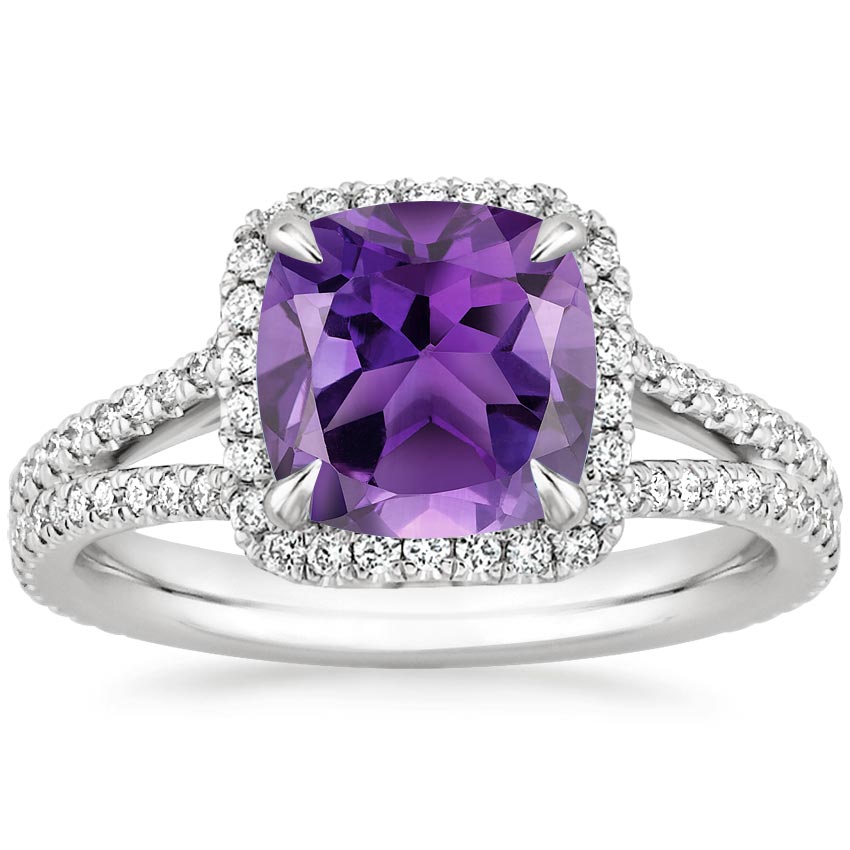 Vibrant amethysts come in colors ranging from deep purple to the palest shades of pastel lavender and even pink. The most valuable hue is a strong reddish purple shade, but we love every shade of amethyst! Lavender hues look particularly stunning in amethyst engagement rings when complemented by diamond accents. Most amethysts have excellent clarity, with no inclusions visible to the naked eye, and are available in a variety of cuts and carat weights.
Final Thoughts
Which diamond alternative is your favorite? Do you love the look of colored gemstone engagement rings? Let us know in the comments below or on our Instagram, Facebook, or Twitter!