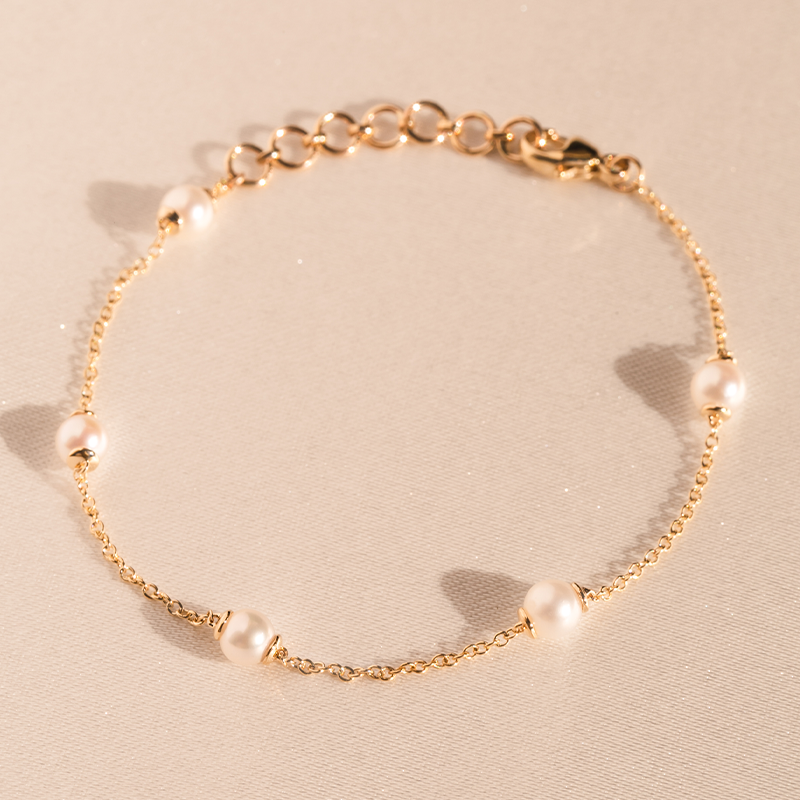 For centuries, pearls have been considered a valuable gem, if not the most valuable gem in many cultures.
In fact, the pearl is officially considered to be the world's oldest gemstone that predates written history. The earliest record we have of pearls being worn as adornment can be traced to a fragment of pearl jewelry that was found in a Persian princess's sarcophagus dating back to 420 BC that is now on display in the Louvre Museum in Paris! Historians also know that pearls were presented as gifts to Chinese royalty as early as 2300 BC, and in Ancient Rome Julius Caesar believed pearls were so valuable he decreed they could only be worn by the ruling class.
In the 20th Century, style icons from 1920s flappers, fashion designer Coco Chanel, and former first lady Jackie Kennedy were all known for wearing multiple strands of pearl necklaces as part of their signature styles.
Pearls aren't just a classic style of the past, however. Modern movers and shakers are still loving pearls as a symbol of power and beauty. For example, Vice President Kamala Harris made pearls a signature part of her look during her campaign, and celebrities like Ariana Grande and Emma Stone have pearls incorporated in their engagement rings.
Today, the world's oldest gem is getting new life in chic and modern pearl jewelry styles! Discover beautiful pearl jewelry that will never go out of style.
Alba Premium Akoya Cultured Pearl Pendant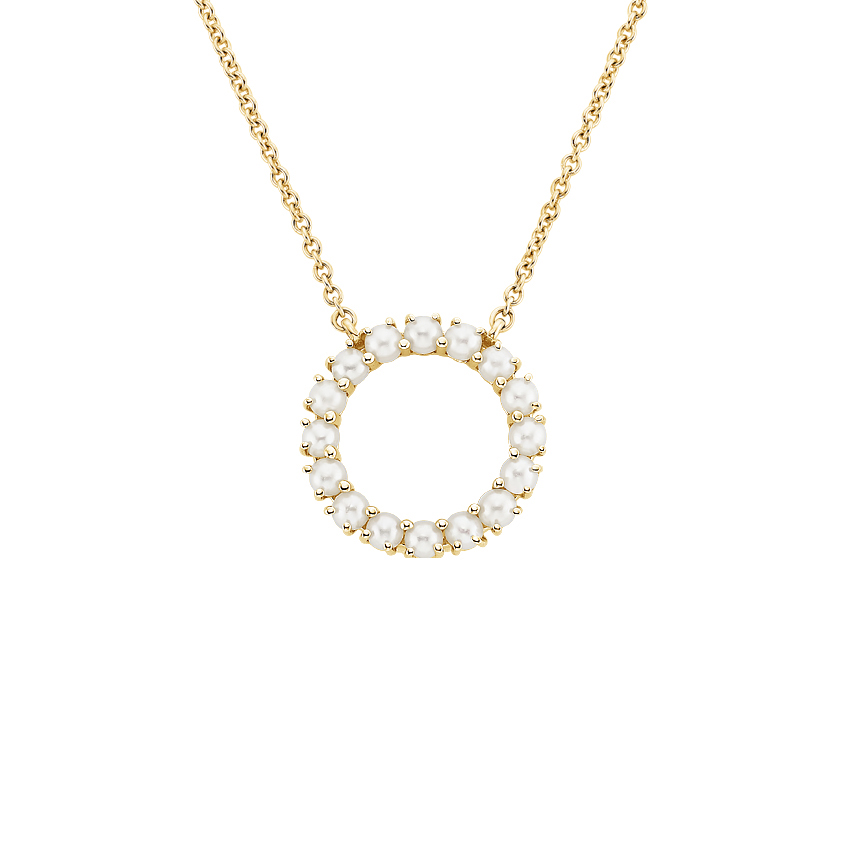 This lovely pendant features your choice of a gold or silver hoop inlaid with lustrous pearls. Special and unique, this design is as beautiful as it is striking.
Freshwater Cultured Pearl Halo Diamond Earrings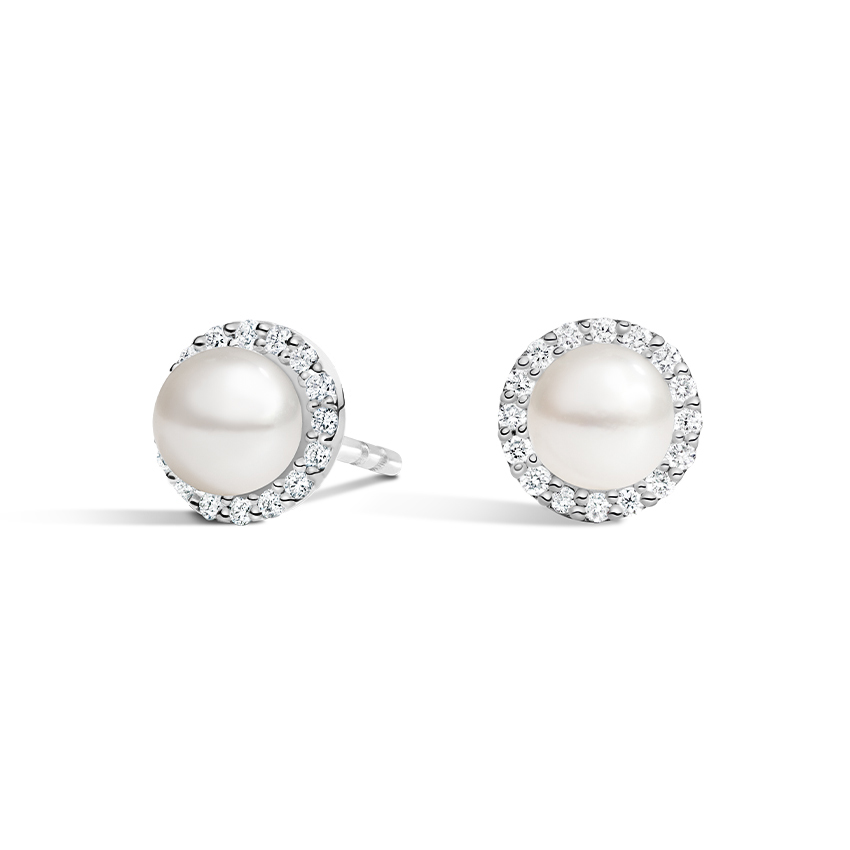 A beautifully matched pair of freshwater cultured pearls are each surrounded by a stunning halo of pavé-set diamond accents in these timeless earrings.
Premium Akoya Cultured Pearl and Diamond Pendant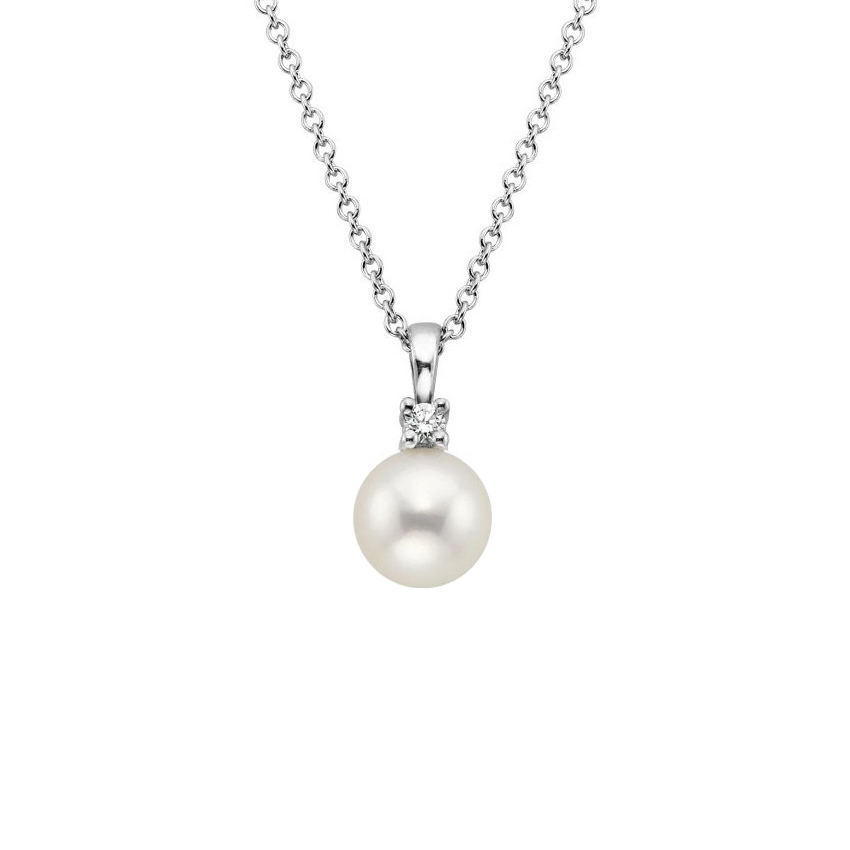 A premium Akoya cultured pearl and shimmering diamond accent hang from a classic white gold cable chain. This elegant, organic pearl features brilliant luster and shine with traditional grace and beauty.
Athena Premium Akoya Cultured Pearl Strand Necklace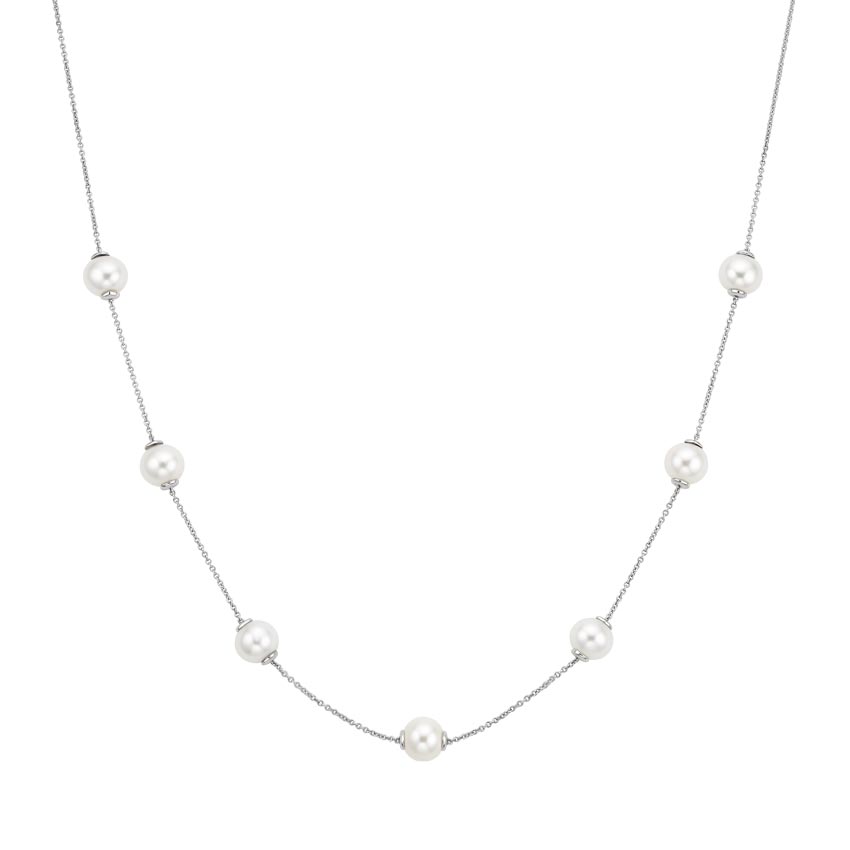 This delightful strand necklace features seven stunning Akoya cultured pearls placed evenly along a lustrous silver chain.
Premium Akoya Cultured Pearl Bracelet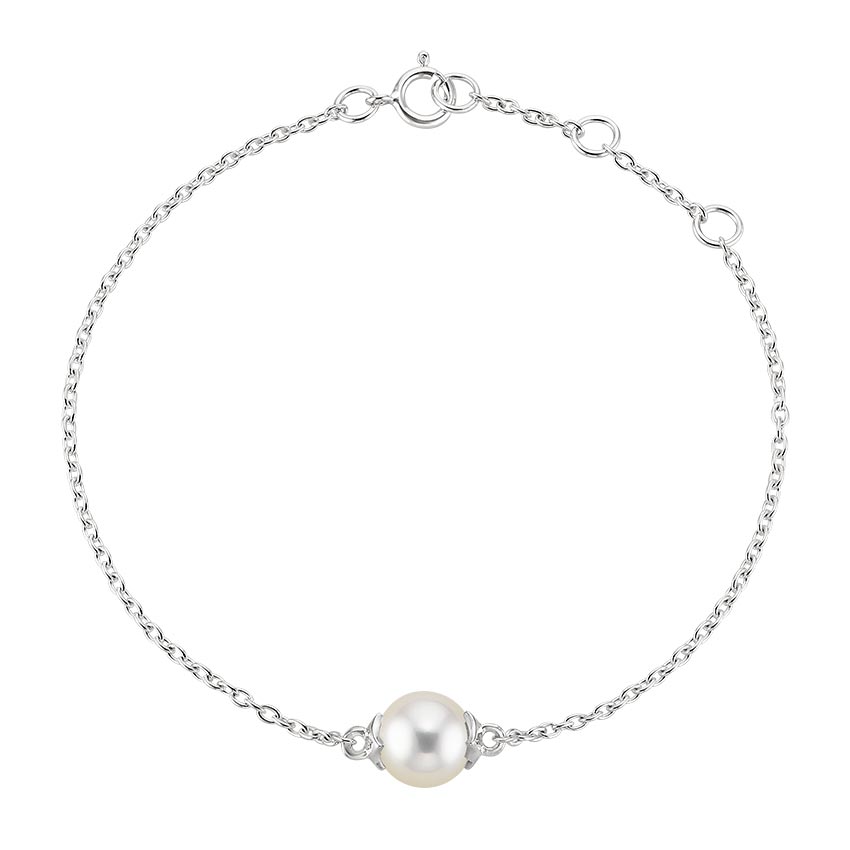 Both classic and elegant, this bracelet features a lustrous Akoya cultured pearl held on a delicate cable chain. The length of the bracelet can be adjusted from 6″ to 7″ to suit individual preference.
Premium Akoya Cultured Pearl Twist Pendant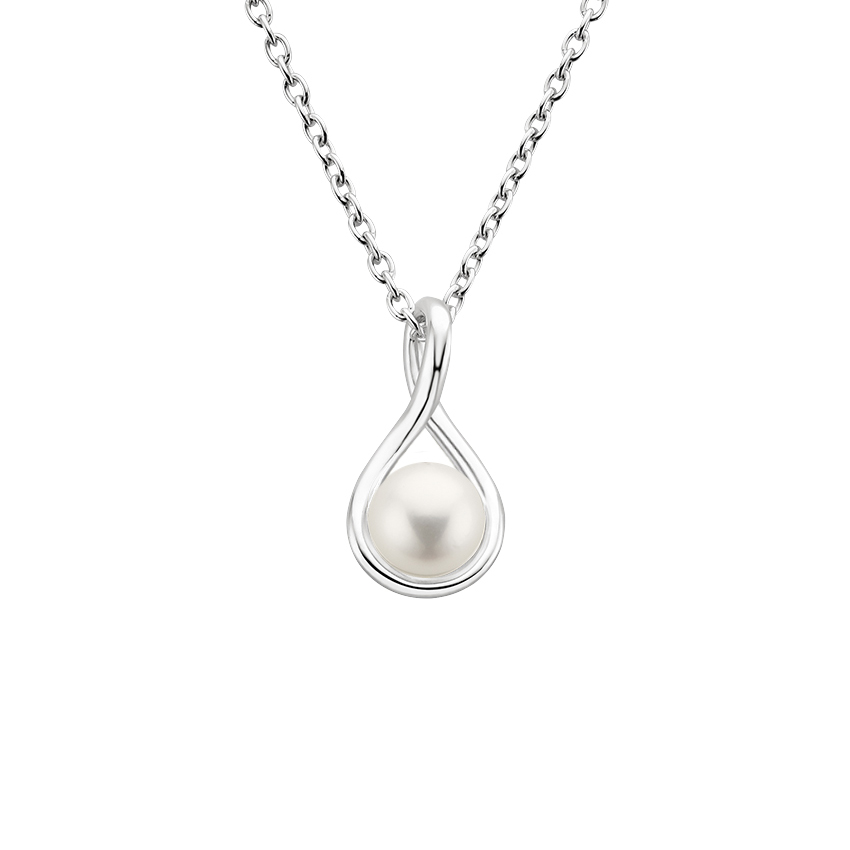 This spectacular pendant is crafted in recycled sterling silver and features a lustrous premium round Akoya cultured pearl centered in a delightfully sculptural twist.
Athena Premium Akoya Cultured Pearl Bracelet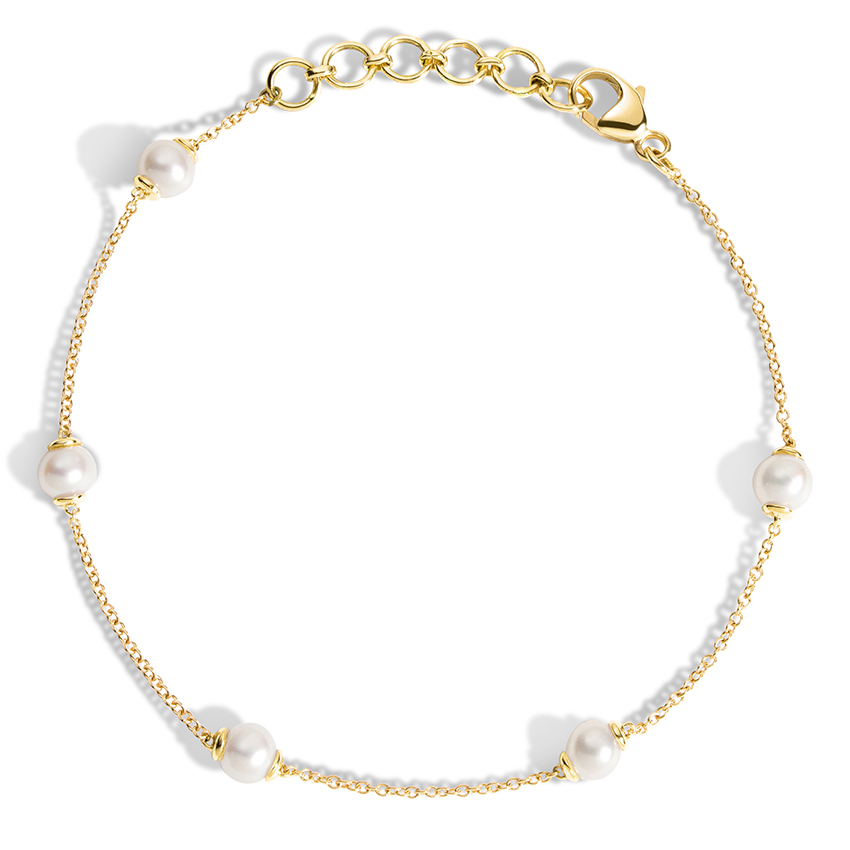 This lovely bracelet features five Akoya pearls placed evenly across a lustrous cable chain with several sizing stations for increased comfortability. Breathtaking in hues of white and gold, this bracelet is sure to delight.
Premium Akoya Cultured Pearl Stud Earrings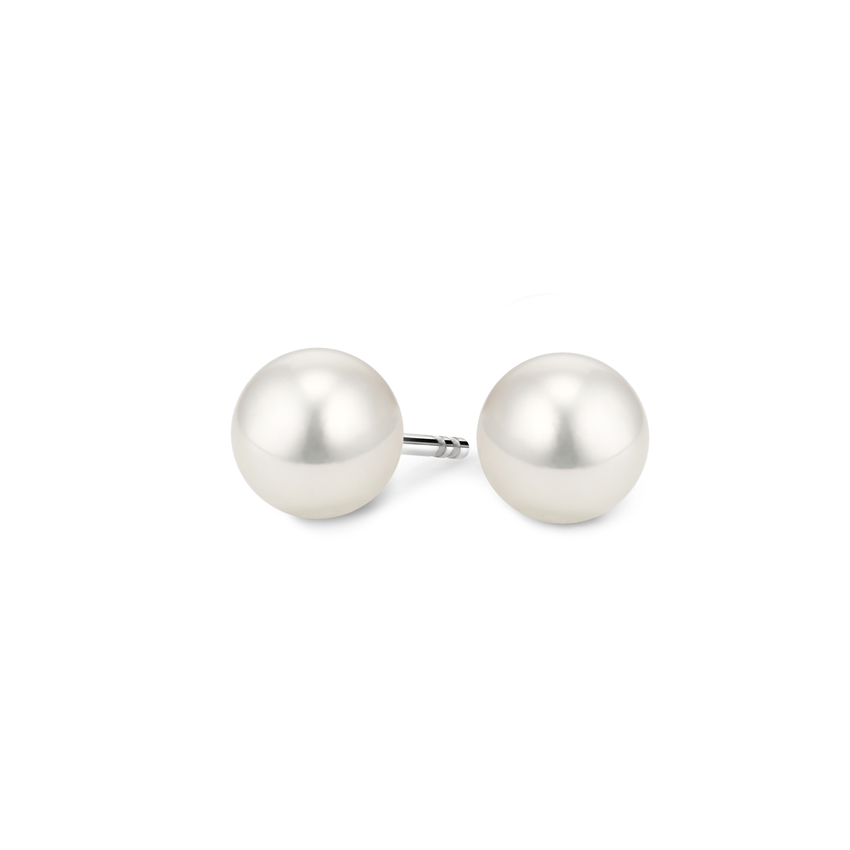 A beautifully matched pair of premium Akoya cultured pearls are mounted on classic silver push back posts. These elegant, organic pearls feature brilliant luster and shine with traditional grace and beauty.
Final Thoughts
Which of these pearl necklaces, bracelets, or earrings are your favorite? Let us know on our Instagram, Facebook, Twitter, or in the comments below.