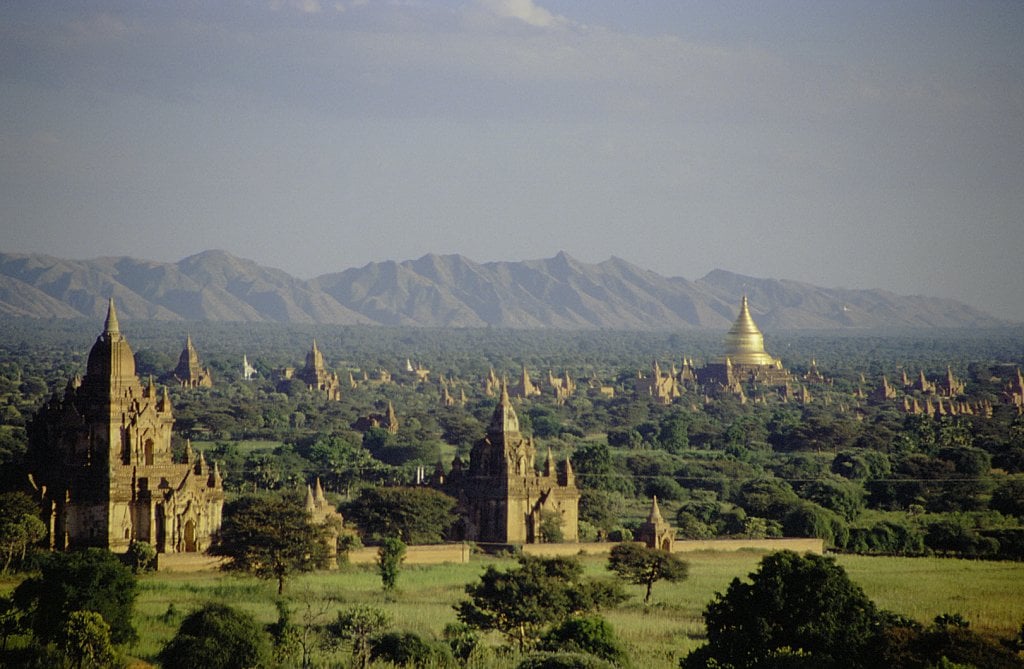 In September, President Obama lifted a longstanding U.S. ban on the import of rubies and jade from Myanmar, the country formerly known as Burma.
While some in the jewelry industry have celebrated the opportunity to trade in these fine gemstones, the gemstone mining industry in Myanmar remains littered with abuse. Until the country's mines are safe for workers and the environment, and until their profits no longer line the pockets of military cronies, trading in Burmese gemstones is nothing to celebrate.
Issues with Gemstone Mining
Burma's Mogok Valley produces 90% of the world's supply of rubies, which are highly sought after for their deep red "pigeon's blood" color. Myanmar's military dictators, who brutally ruled the country until 2010 and still hold influence in the government, controlled the ruby mines and exploited the region's gemstone supply. A 2010 investigation into the ruby mines revealed the military implemented forced labor under slave-like conditions, systematic rape of women and girls, and ethnic cleansing targeting minority groups near the ruby supply. With complete control over the mines, the military auctioned the precious stones and used the profits to fund their oppressive regime.
Myanmar also sources some of the world's finest jade, but the industry is implicated in a violent civil conflict near the mining regions. The United Nations and Human Rights Watch have documented human rights abuses in the war including the use of child soldiers, torture and beatings, forced labor, and rape. Mining companies are also responsible for hundreds of deaths by landslides, caused by irresponsible dumping practices.
In 2015, human rights watchdog Global Witness exposed ongoing financial ties between high-up military officers and proxy mining corporations that funnel jade profits back to the military. This follows a pattern we've seen elsewhere in gemstone mining, with military cronies in Angola and Zimbabwe profiting from diamonds through corrupt channels. Though Myanmar now has a democracy, a shortage of recent reporting on Mogok Valley's ruby mines—a region closed to foreigners during the military's rule—means we have no evidence that conditions have improved for ruby miners. The end of military rule did not put an end to military cronies profiting from jade, and we cannot assume that the same violence and corruption has left the ruby trade.
Ruby mining has also posed a major threat to biodiversity in Myanmar due to dynamite and large-scale mining equipment. Mining operations have caused soil erosion near rivers, and abandoned mining pits endanger wildlife and contribute to the spread of disease. Mining companies have also failed to restore the environment after mining, leaving landscapes razed and unsafe for local residents. Environmental destruction comes with gemstone mining around the world, not only in Myanmar. Brilliant Earth is committed to addressing these harms by giving back to environmental restoration and protection efforts in mining communities, and by offering gemstones from responsible sources. Unfortunately, at this time, Myanmar is not one of them.
New Leadership for Myanmar
After decades of brutal military rule, Myanmar had its first open democratic elections last year, bringing to power Aung San Suu Kyi, a political activist who spent years under house arrest during the military dictatorship. Suu Kyi's plans to improve conditions for the people of Myanmar are a refreshing change.
The U.S. gemstone bans were implemented to sanction the military while it ruled. President Obama lifted the ban in response to the promising new democracy, stating his desire to let the country benefit from international trade now that the government is committed to political reform. While we are hopeful about what Suu Kyi can accomplish, President Obama's decision was premature, and the Burmese communities affected by mining may not see the benefits Obama hoped for.
Recent Developments
Myanmar's government has announced reforms to address concerns with jade and gemstone mining. As of July, they are refusing to issue new mining licenses or renew expired ones, which could curtail the powerful, corrupt companies who control most of the profits. The government plans to conduct environmental impact studies and develop new regulations before it begins allowing new permits. While this is a step in the right direction, it is a plan for progress rather than a concrete improvement, and we can't know how effective these reforms will be. We also need more reporting on the state of ruby mining in Myanmar to determine if the industry has improved from the violent state it was in under the dictatorship.
Organizations like Human Rights Watch and Global Witness recommended that President Obama keep the ban in place. Even if the ban was not perfect, it was an important piece of leverage we could have used to urge reforms until Myanmar and the gemstone industry are fully out of the military's lingering grasp.
Though the ban has already been lifted, there are still ways to support reform. Jewelers and consumers can continue to not trade in or purchase Burmese gemstones until conditions improve, and as Global Witness suggests, the U.S. can stay involved by passing legislation and calling for transparency from mining companies. While we have reason to hope for a better future in Myanmar's gemstone mines, we cannot turn a blind eye before that future is here.