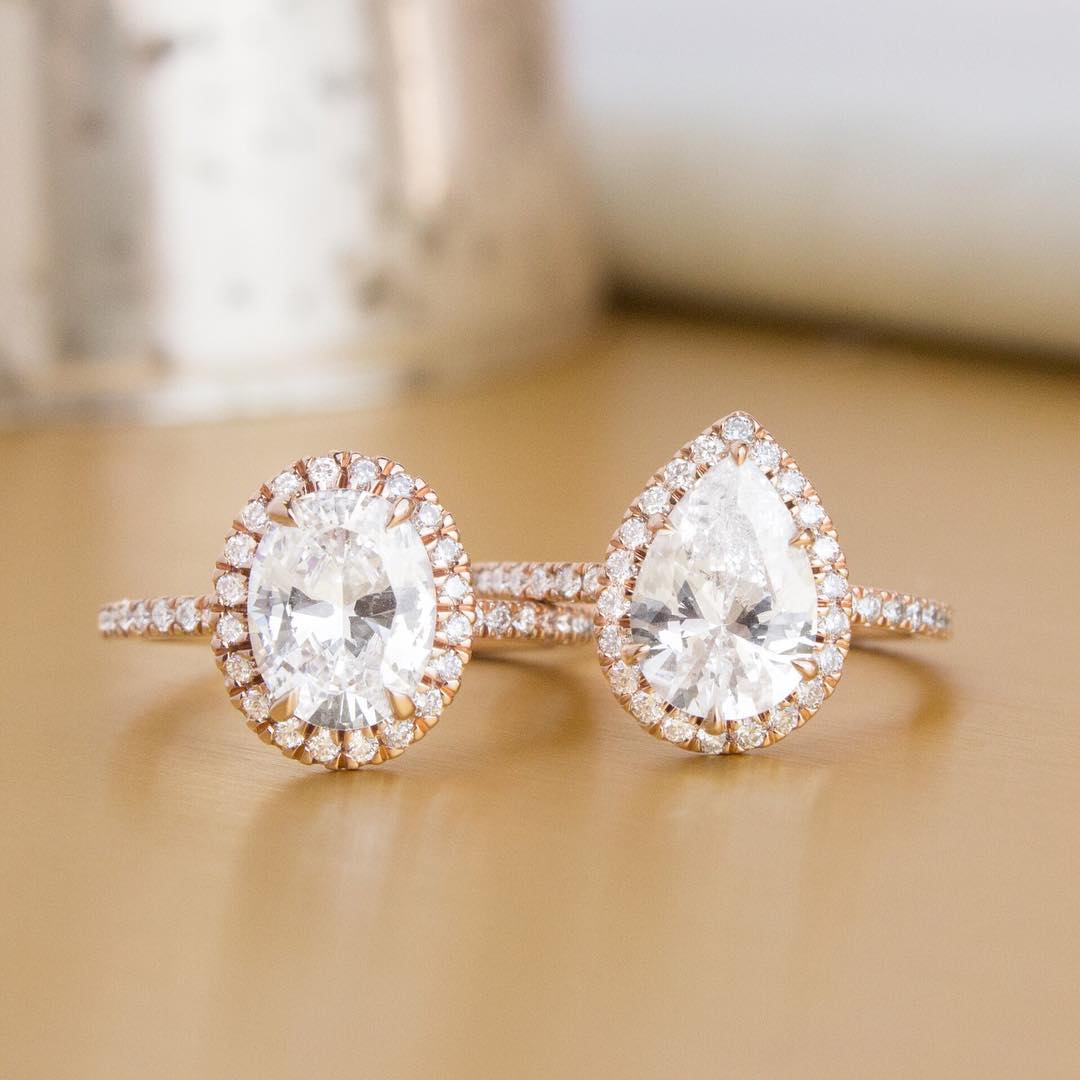 What often comes to mind when thinking of engagement rings is a traditional round solitaire. However, non-round or "fancy shaped" diamonds are becoming increasingly sought after!
Fancy shaped diamonds come in a variety of shapes, including pear, oval, emerald and cushion. While each of these diamond shapes have distinct characteristics that impact their individual look and feel, fancy shaped diamonds can be divided into two main categories, brilliant cut and step cut.
Brilliant cut diamonds are named for their ability to optimize light return, and include round, princess, cushion, marquise, oval, radiant, pear, and heart shaped diamonds. Step cut diamonds, on the other hand, are cut to highlight the clarity of the diamond, and include asscher and emerald diamond shapes. With their unique qualities and striking appearances, engagement rings set with fancy shaped diamonds are fast becoming a favorite among celebrities. Karlie Kloss, Hailey Bieber, Meghan Markle and more celebrities opted for fancy shaped engagement rings this year! As the trend for non-round diamonds continues to rise, we've compiled a list of our favorite fancy shaped diamond rings below.
Pear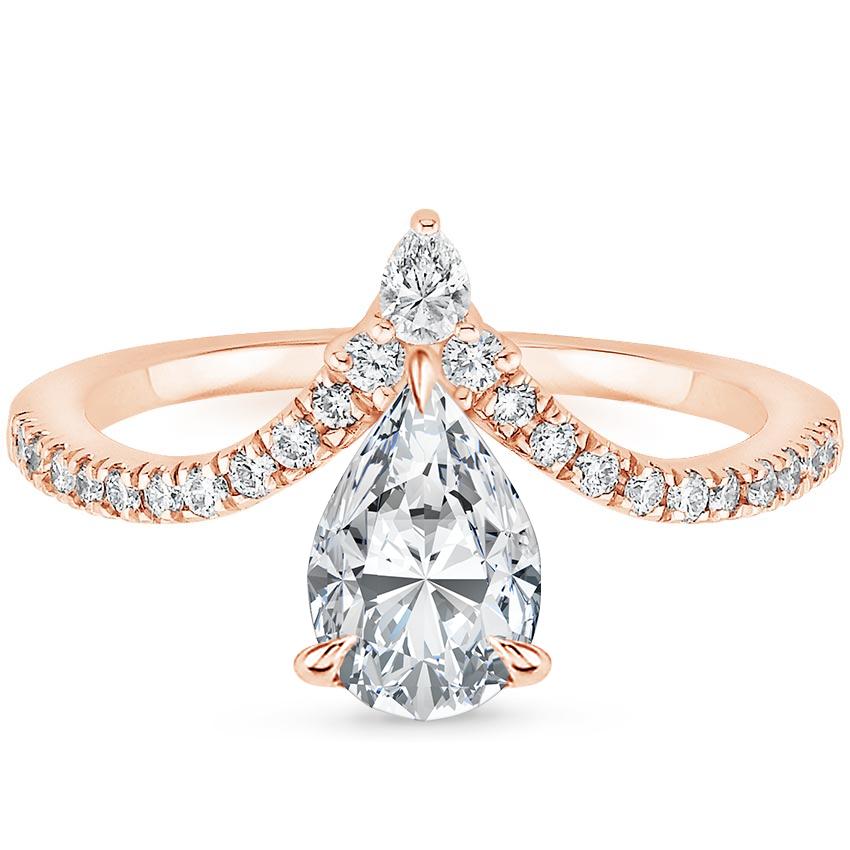 The Nouveau Diamond Ring features a chevron-shaped band that contours perfectly to a pear shaped diamond. Distinctive and unique, this setting style is ideal for the bride seeking to make a statement.
Oval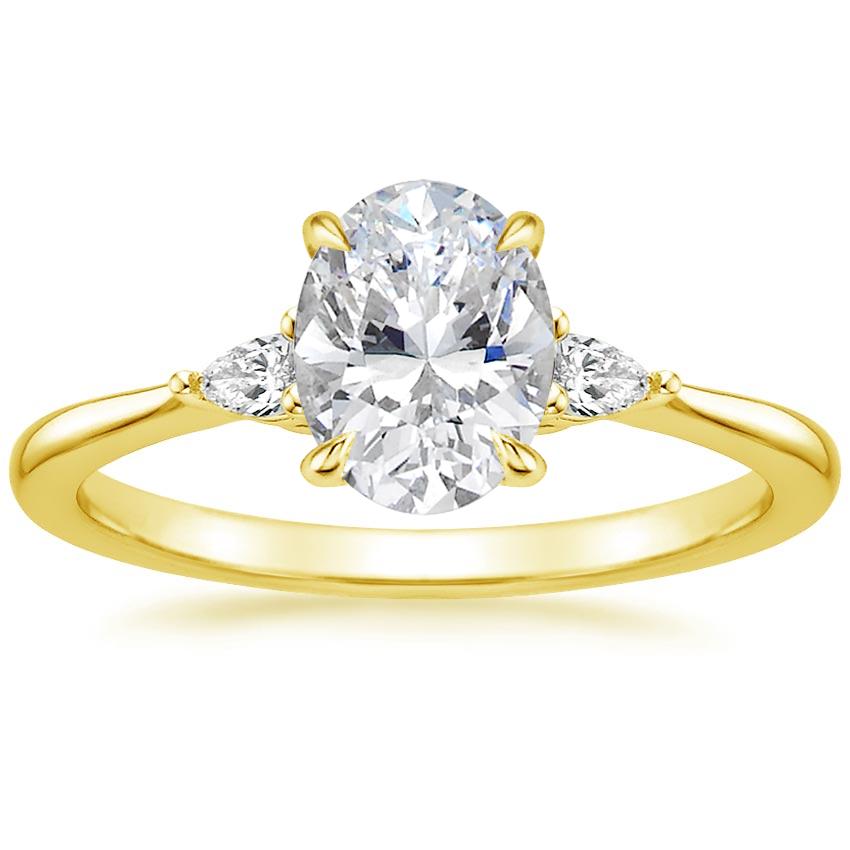 Classic and elegant, the Aria Diamond Ring provides a delicate pairing to the graceful oval diamond shape. The setting also features pear side stones, offering a gentle balance to the elongated center stone.
Emerald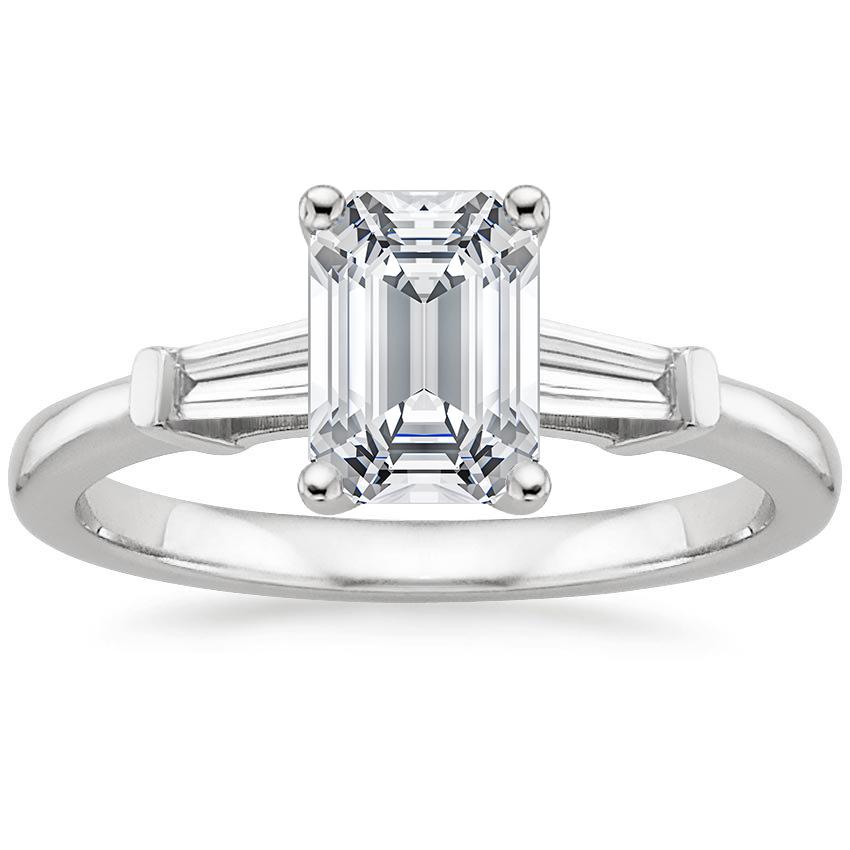 Sleek and stylized, the Tapered Baguette Diamond Ring features baguette accents that complement an emerald-shaped center. For brides looking for a more non-traditional emerald setting style, the Horizontal Petit Comfort Fit Ring is a chic option.
Marquise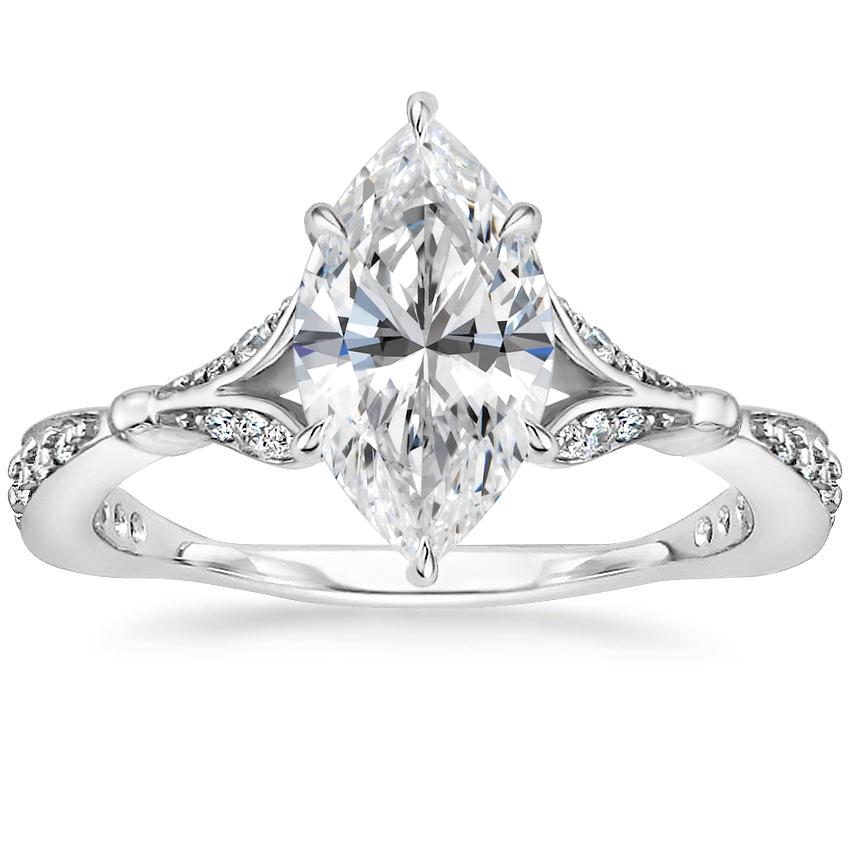 The unique and nature-inspired Zinnia Diamond Ring features a split shank that accentuates the elegant form of the bold marquise center diamond. Intricate petal diamond detailing adorns the gallery, further highlighting the beautiful marquise diamond.
Cushion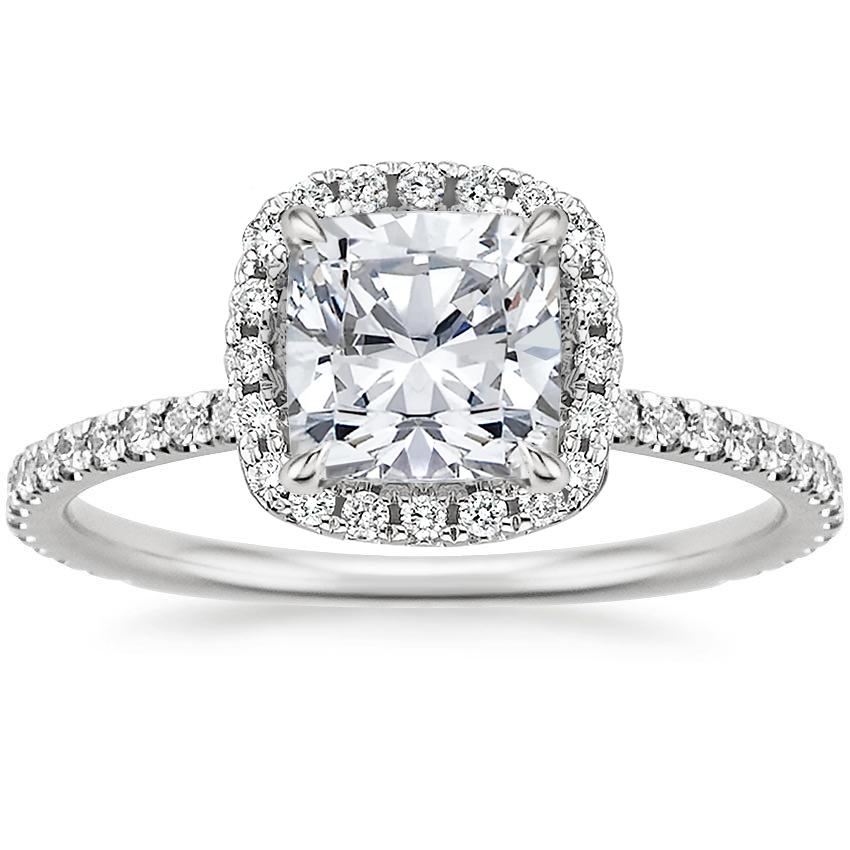 The delicate scalloped pavé diamond halo of the Waverly Diamond Ring is the perfect counterpart to the classic cushion diamond shape.
Princess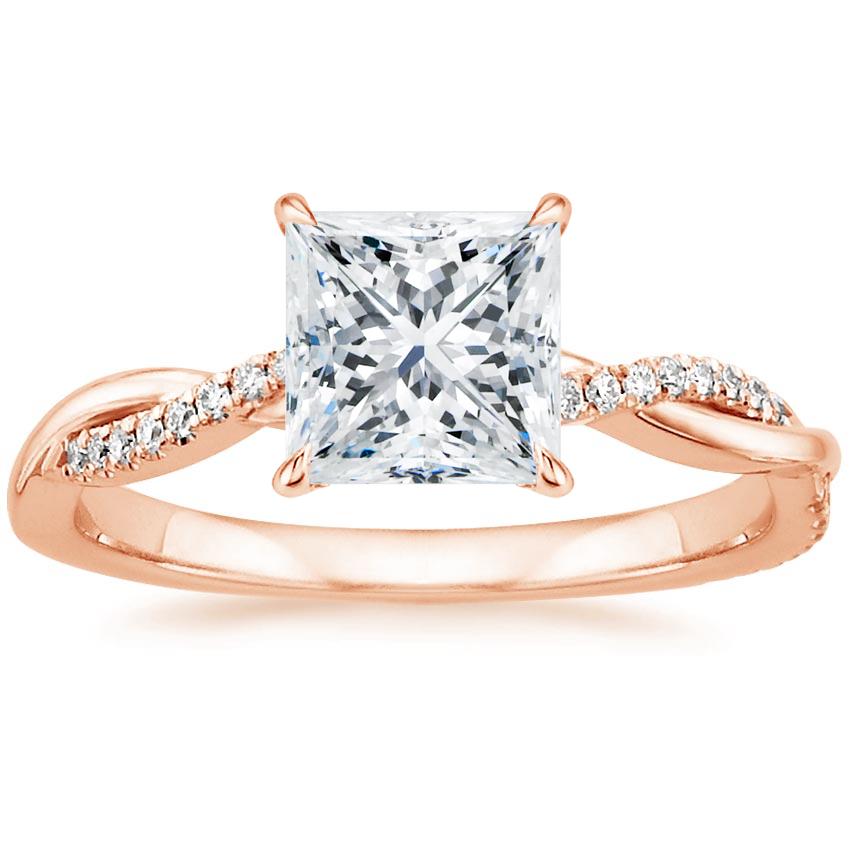 Simple yet stunning, the Petite Twisted Vine Diamond Ring features an organic, natural design that provides a lovely contrast to the sleek lines of the princess cut diamond. The shimmering strand of diamonds that adorns its band further adds to the sparkle of the center stone.
Radiant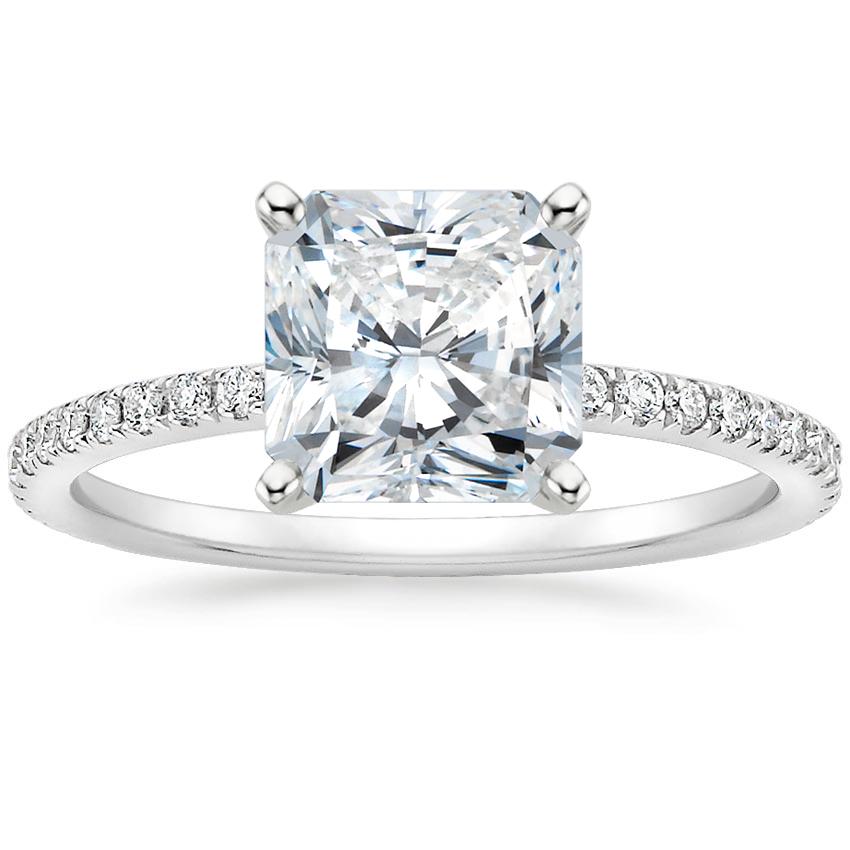 Both sharing a classic and sophisticated feel, the Luxe Ballad Diamond Ring and the radiant cut diamond shape come together to form the perfect pairing. Here, the setting's scalloped pavé diamonds harmoniously complement the radiant diamond's square silhouette.
Asscher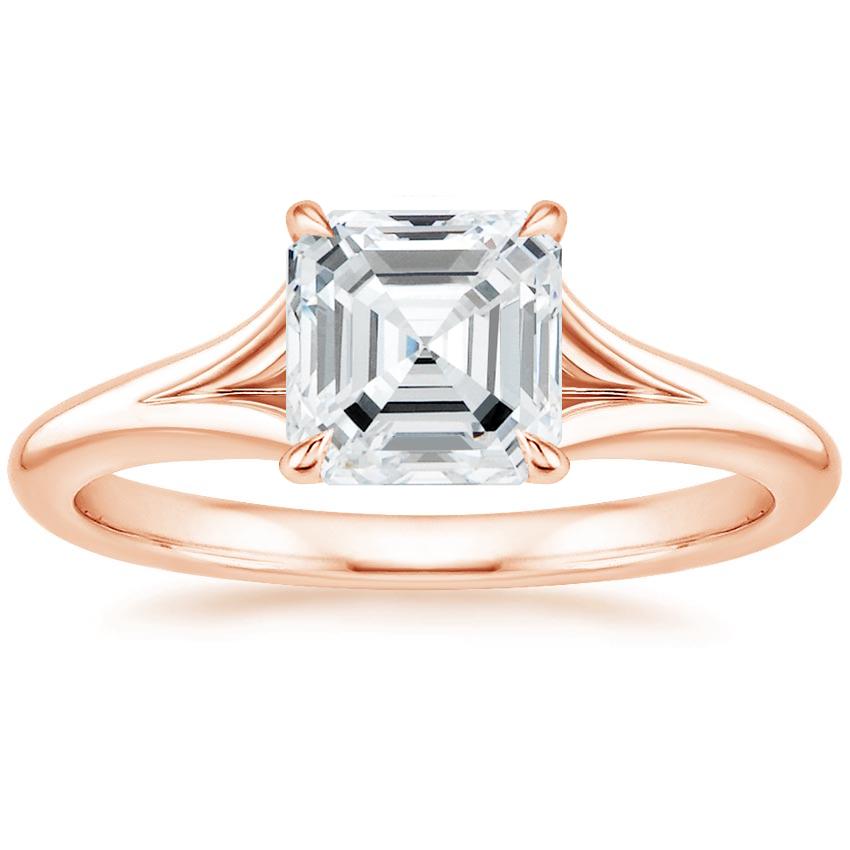 Featuring a split shank, the sleek Reverie Ring provides a striking contrast to the architectural quality of the center asscher diamond. In this ring, the uniquely shaped diamond and setting come together to create a distinctive, contemporary look.
Final Thoughts
Which diamond shape is your favorite? Are there any other shape-setting pairings that you think would work well? Let us know on our Instagram, Facebook, Twitter, or in the comments below!