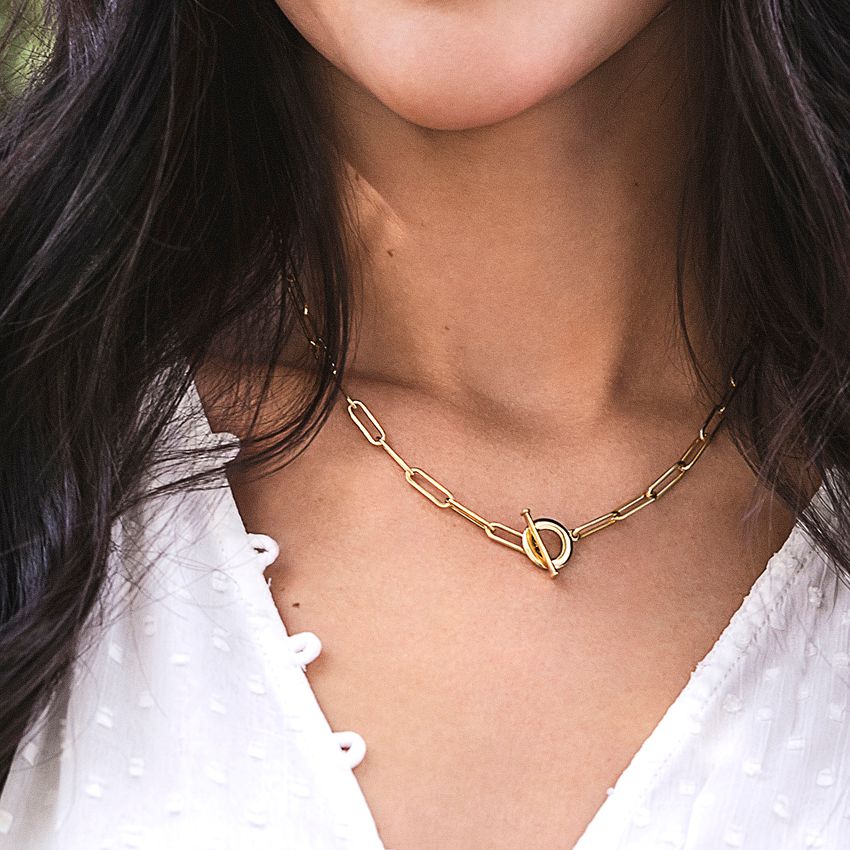 With a new year comes new trends and opportunities to reinvite your look. Like they have done for engagement ring styles, our jewelry experts have pulled sales data and their expert opinions to make some educated predictions about what will be the most popular fine jewelry styles in 2022.
What are the jewelry trends for 2022?
Jewelry trends for 2022 will focus on the joyful optimism of bright colors, personal touches that add meaning, and a focus on capsule items that will never go out of style. 2022 is a great year to begin collecting the pieces that will become personal heirlooms.
2022 Trend: Back to the Basics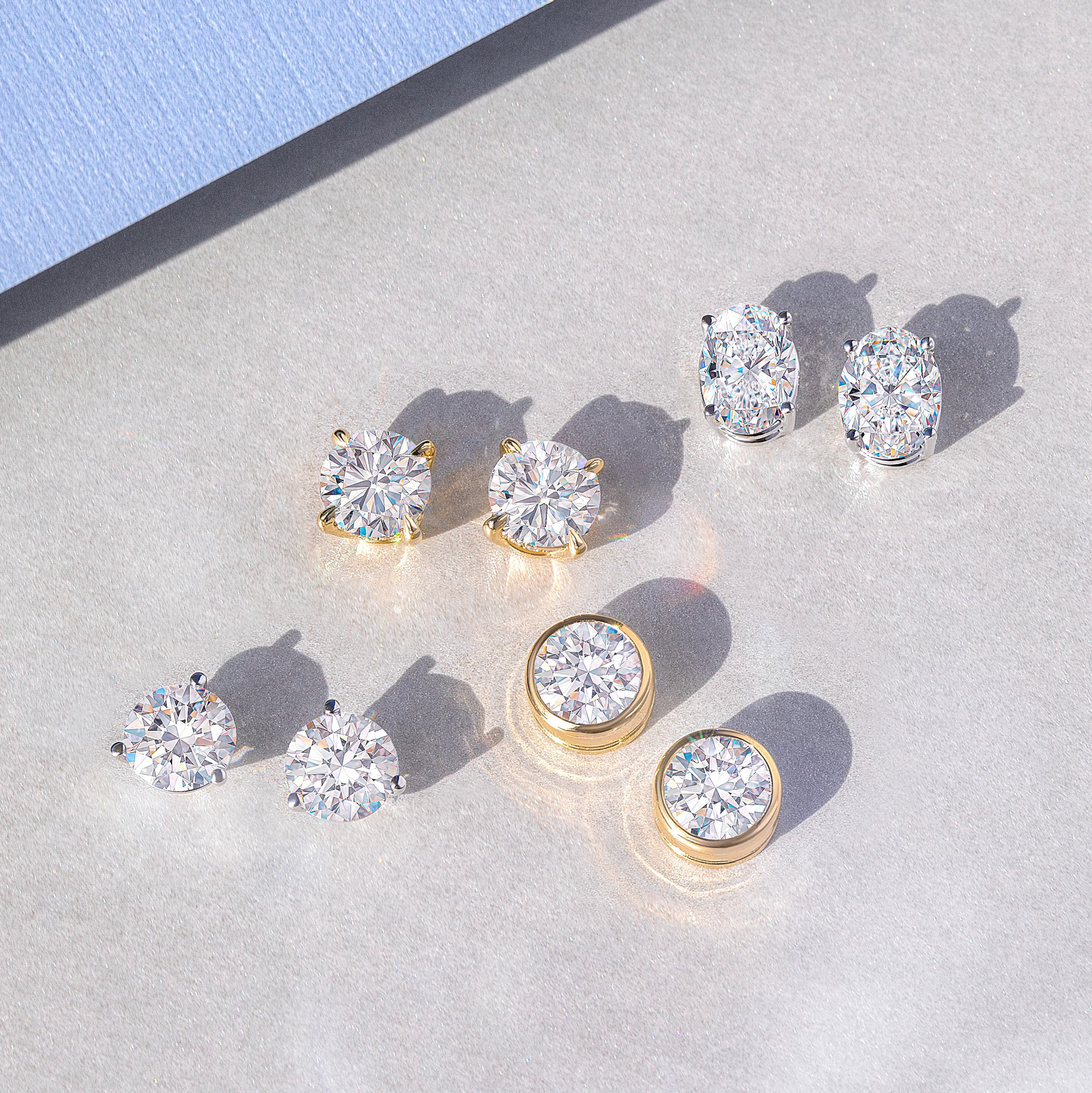 Sleek and simple jewelry will always be in style and appropriate for the occasion. Classic diamond tennis bracelets, sparkling diamond stud earrings, and lustrous hoop earrings will be the perfect addition to any look in 2022.
#1: Tennis Bracelets
Strings of diamonds or other precious gems sparkle in these classic bracelet designs. Perfect as a standalone piece or stacked with other bracelets for a layered look, tennis bracelets are staple items that will be popular in 2022 and beyond.
Diamond Tennis Bracelet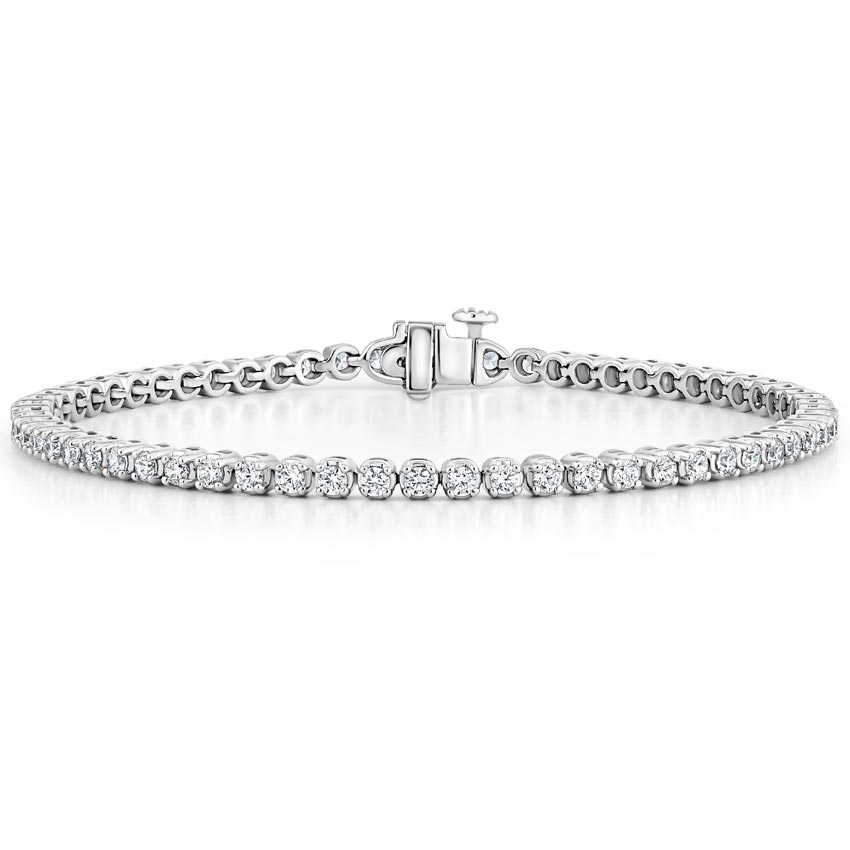 This eye-catching tennis bracelet embellishes the wrist with 2 carats of shimmering diamonds individually set in lustrous white gold links.
Sage Diamond Bracelet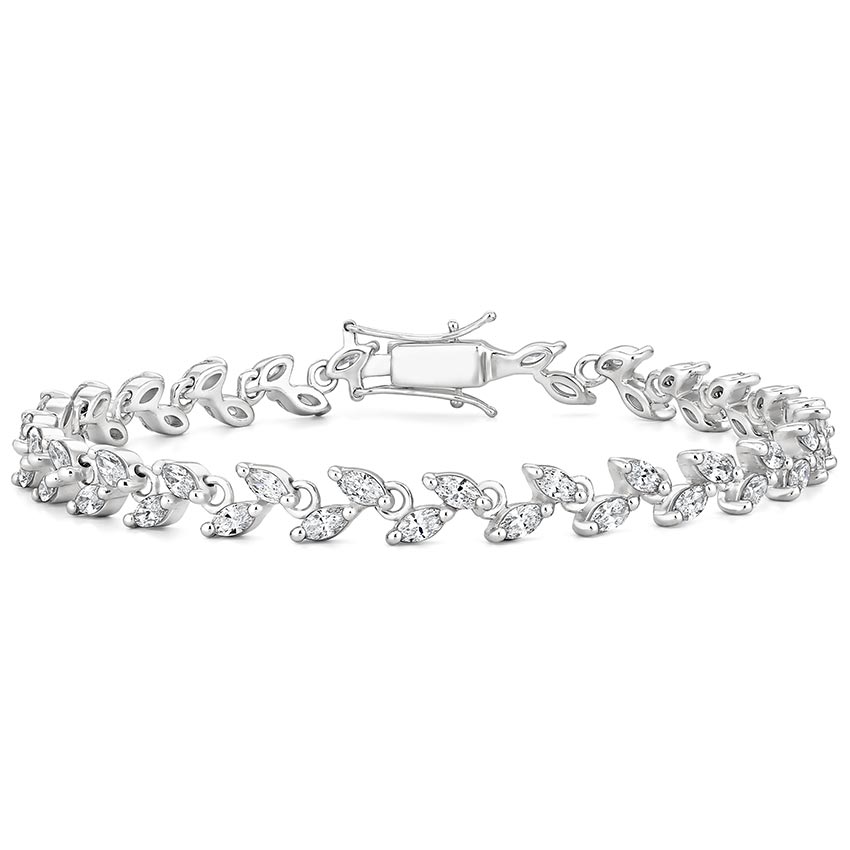 Floating leaves of marquise diamonds shimmer along the wrist in this stunning nature-inspired bracelet.
Baguette and Round Diamond Tennis Bracelet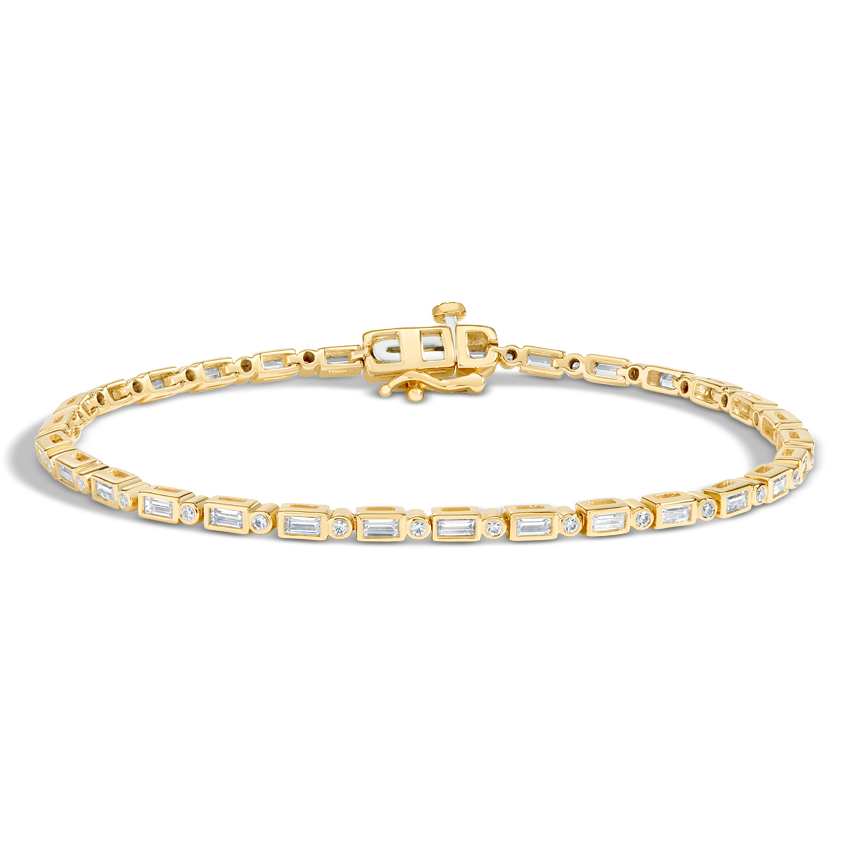 Glistening round and baguette-shaped diamonds create a unique and alluring twist on a classic tennis bracelet.
#2: Stud Earrings
Stud earrings, especially diamond studs, are exactly the type of classic pieces that will make the perfect gift for everyone on your list in 2022. Choose preset options or create your own diamond studs by choosing your own unique diamonds.
Trillion Diamond Stud Earrings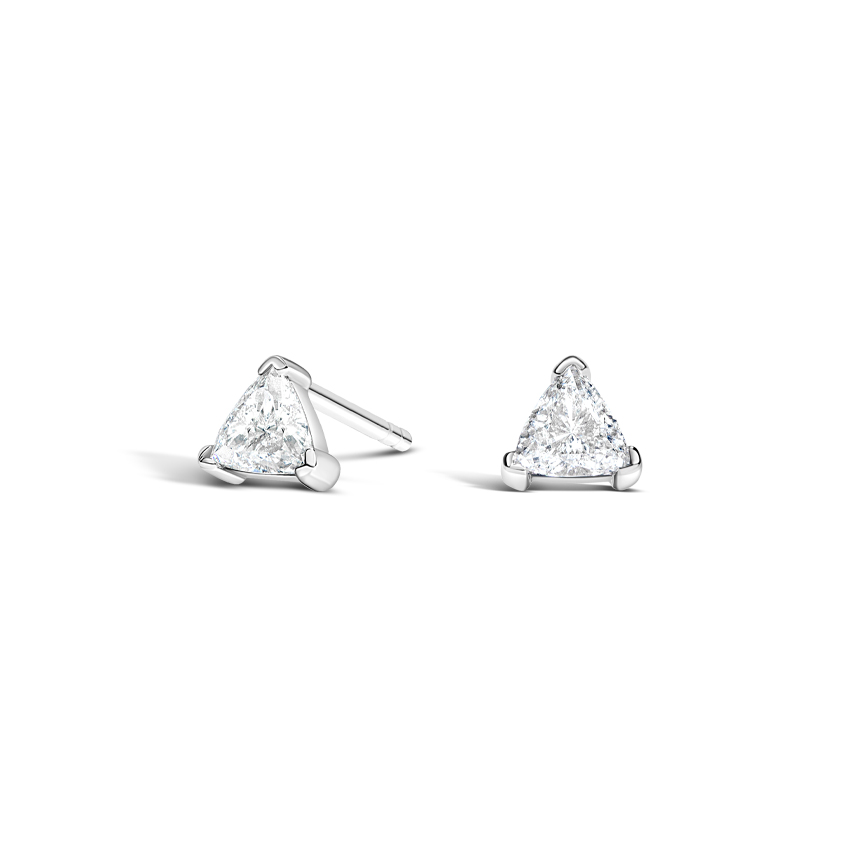 These modern stud earrings feature glistening trillion-cut diamonds prong-set in lustrous precious metal.
Emerald Cut Diamond Stud Earrings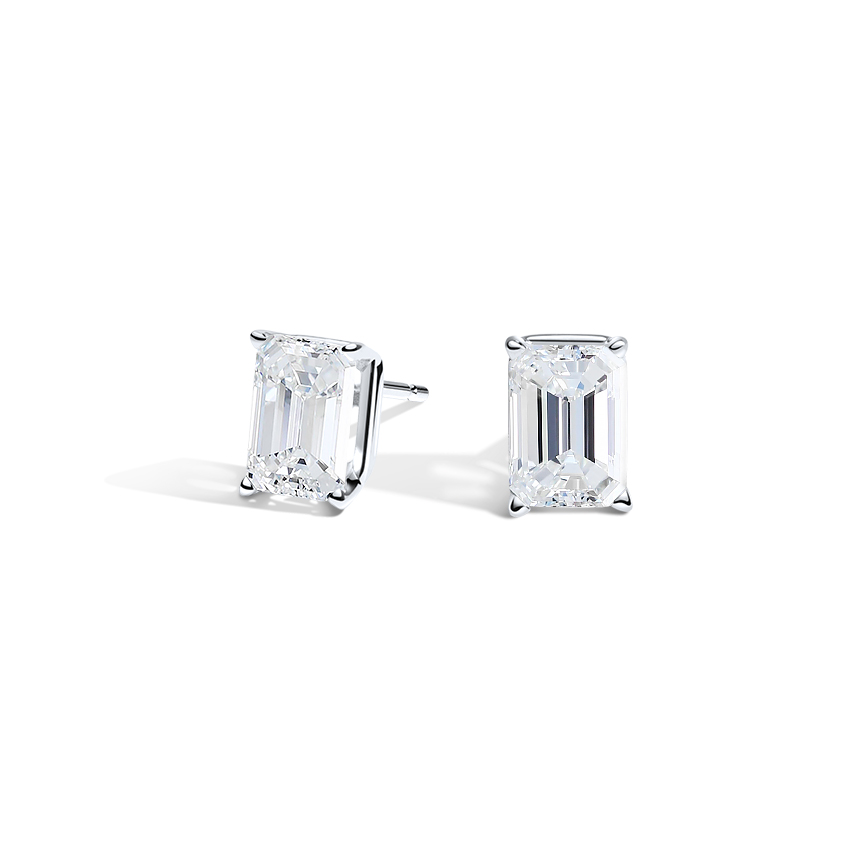 These sleek and eye-catching stud earrings feature glistening emerald-shaped diamonds secured by guardian backs.
Zuri Huggie Earrings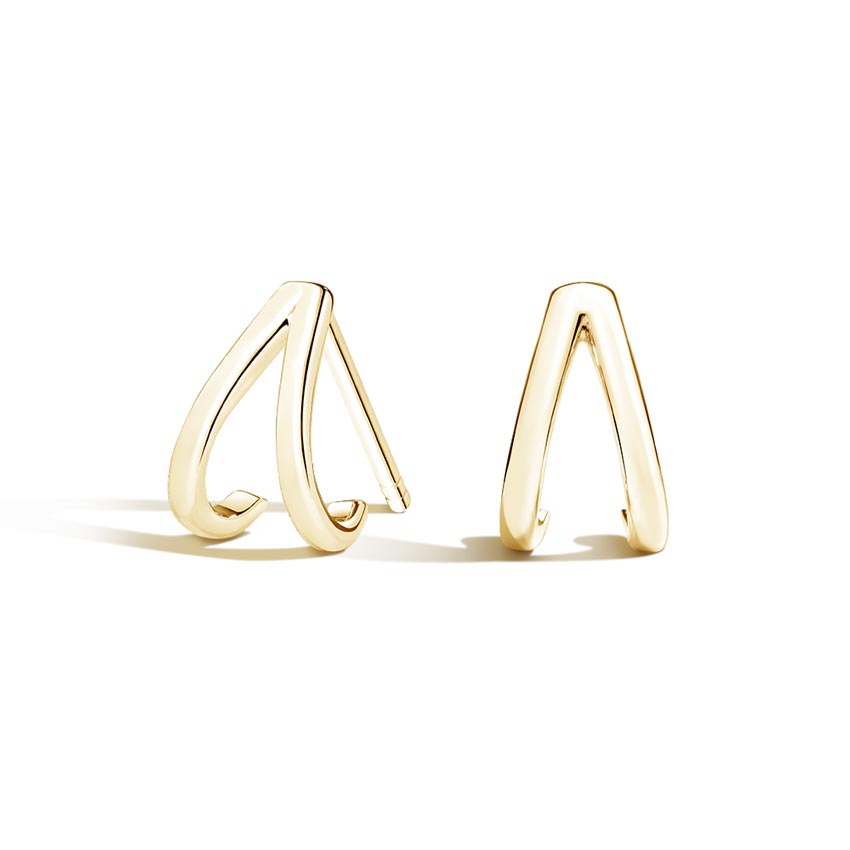 Lustrous precious metal glides smoothly along each split hoop. Stunningly beautiful and effortless, these huggies are perfect for everyday wear.
#3: Hoop Earrings
Sleek and sophisticated, every wardrobe could use a pair of classic gold hoop earrings. These statement-making earrings make a big impact to any ensemble.
Large Hoop Earrings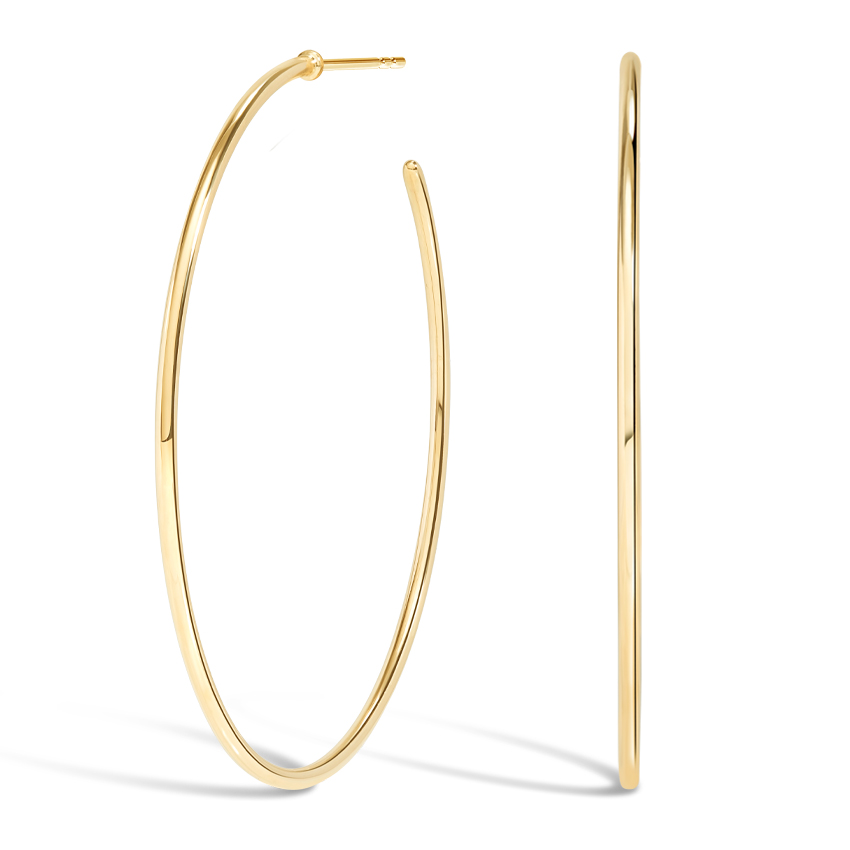 Perfect for everyday wear, these earrings feature hoops of lustrous precious metal that catch the light and the eye.
Napa Hoop Earrings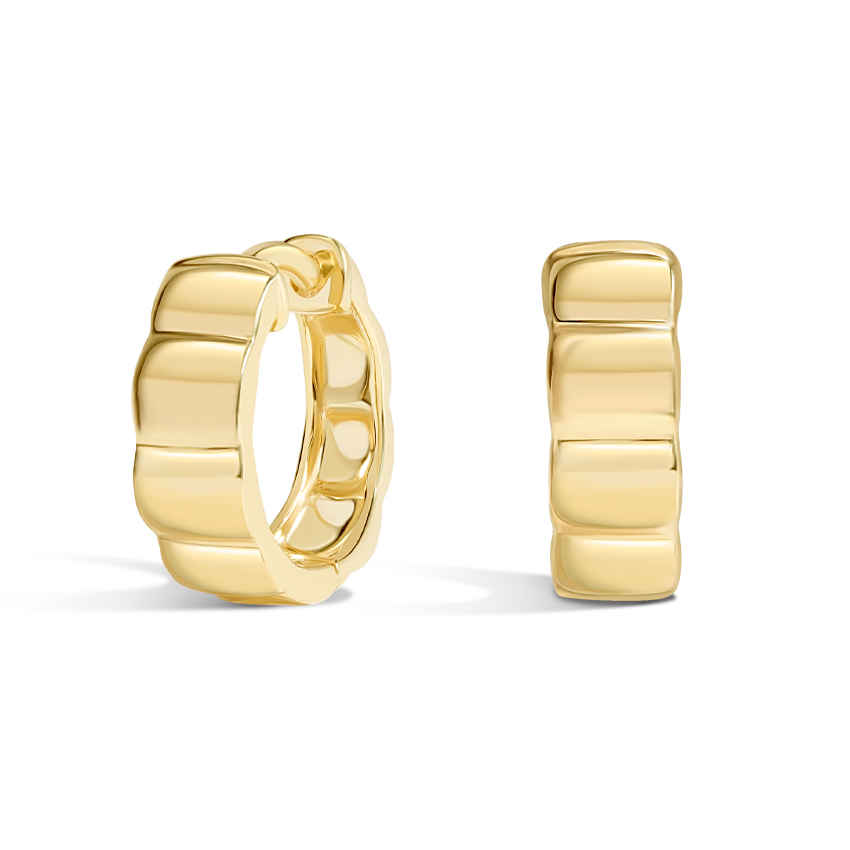 Classic and sophisticated, these barrel hoops add the perfect hint of gold to any look.
Valerie Freshwater Cultured Pearl Earrings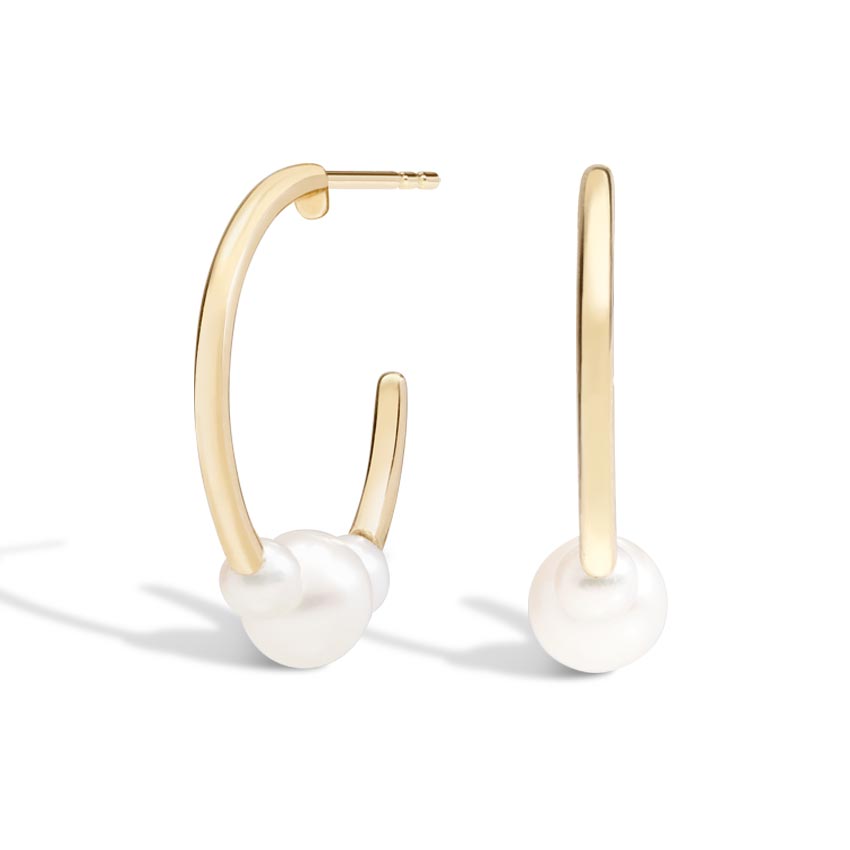 Sophisticated and chic, these earrings feature three shining freshwater cultured pearls centered on a lustrous gold hoop for an effortless, eye-catching look.
2022 Trend: Colorful Jewelry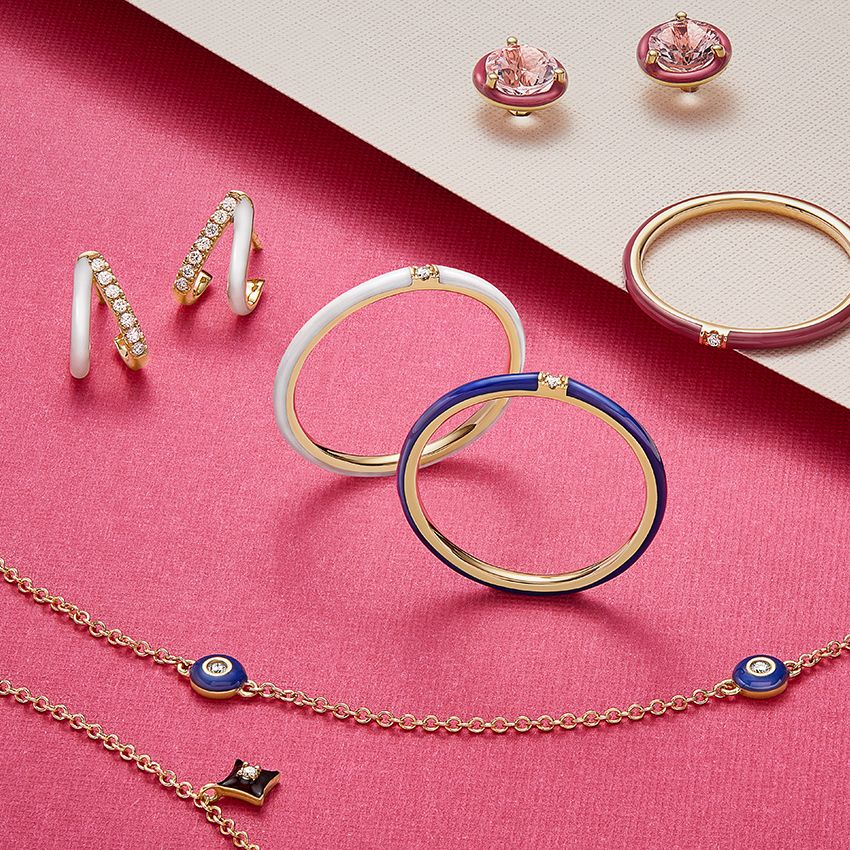 After a few difficult years, we anticipate people will be gravitating toward pops of joyful and bright colors to add to their daily look. More and more celebrities and our customers are choosing brilliant gemstones for their engagement rings and the fine jewelry that they wear. Our jewelry specialists believe that color, in general, will become more and more a part of 2022's style identity.
#1: Enamel Jewelry
Mixed to match specific Pantone colors, our enamels are applied entirely by hand to the highest standards of craftsmanship. Once each piece is completed, it is individually inspected for excellence and cured in a furnace for five to six hours, producing a bright, eye-catching final design.
Ballad Black Enamel and Diamond Ring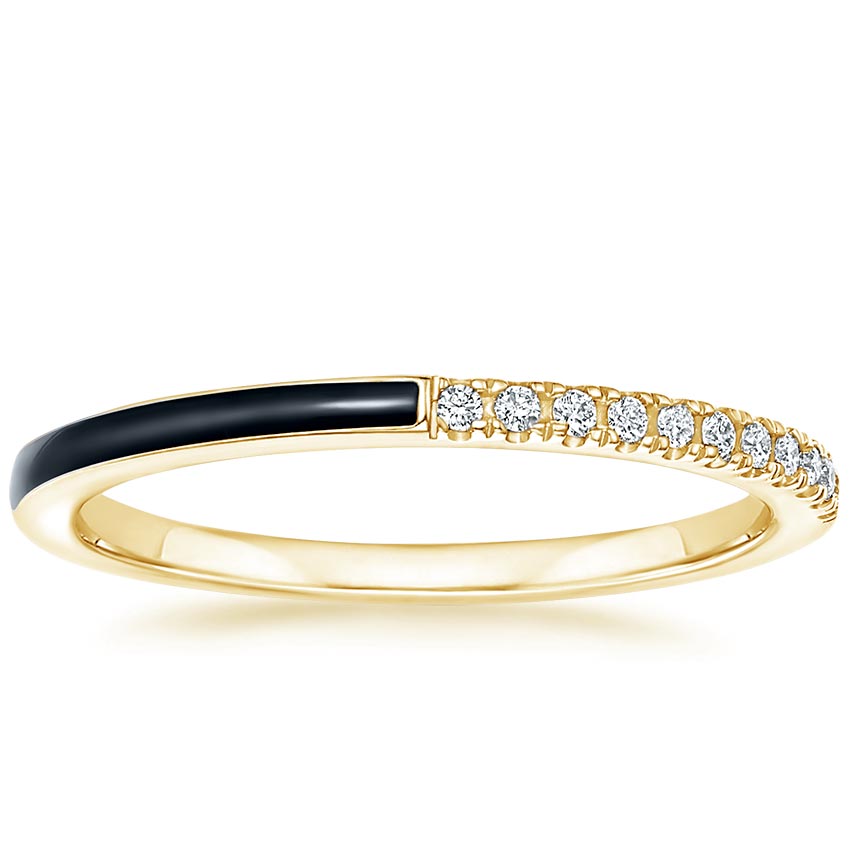 This petite diamond ring features scalloped pavé diamonds along one side of the band and black enamel along the other side for a chic, edgy look.
Petite Pink Enamel and Diamond Huggie Earrings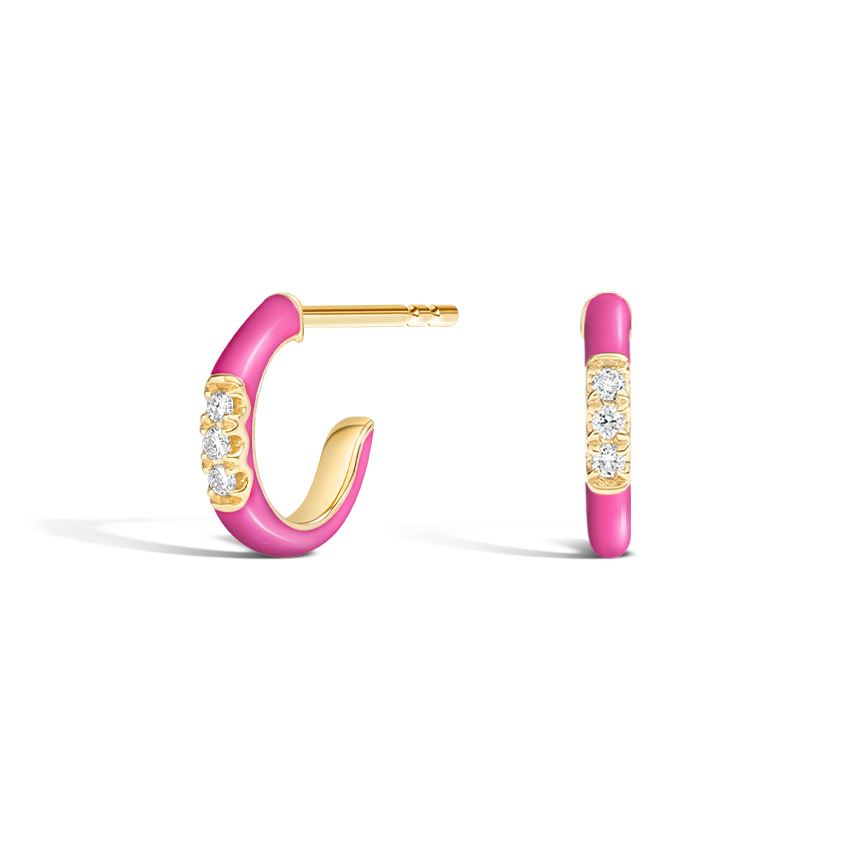 Three dazzling scalloped pavé-set diamonds adorn each bright pink enamel overlaid hoop in this chic earring set.
Heritage Blue Enamel and Diamond Pendant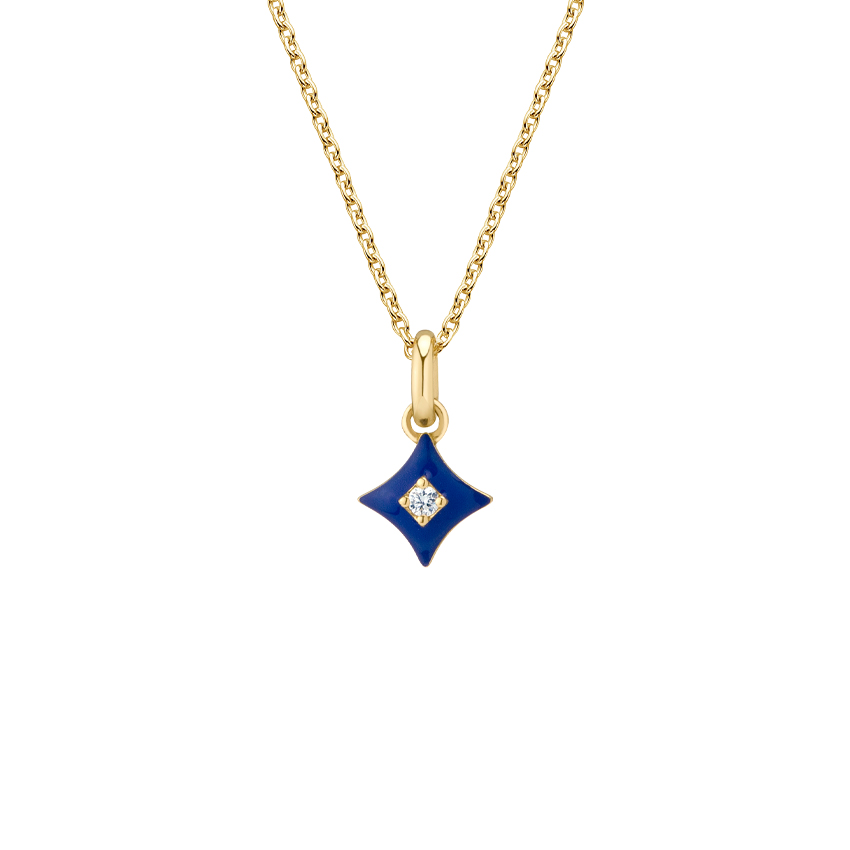 A beautiful blue enamel lotus shape frames a sparkling diamond in this lustrous gold pendant for a sophisticated, alluring look.
#2: Birthstone Jewelry
Birthstone jewelry is a beautiful and sentimental way to add a personal touch to the pieces that you own or that you give as gifts. Discover a meaningful and personalized gift for a loved one or yourself with necklaces, earrings, and bracelets featuring vibrant birthstones for every month.
Mosaic Ring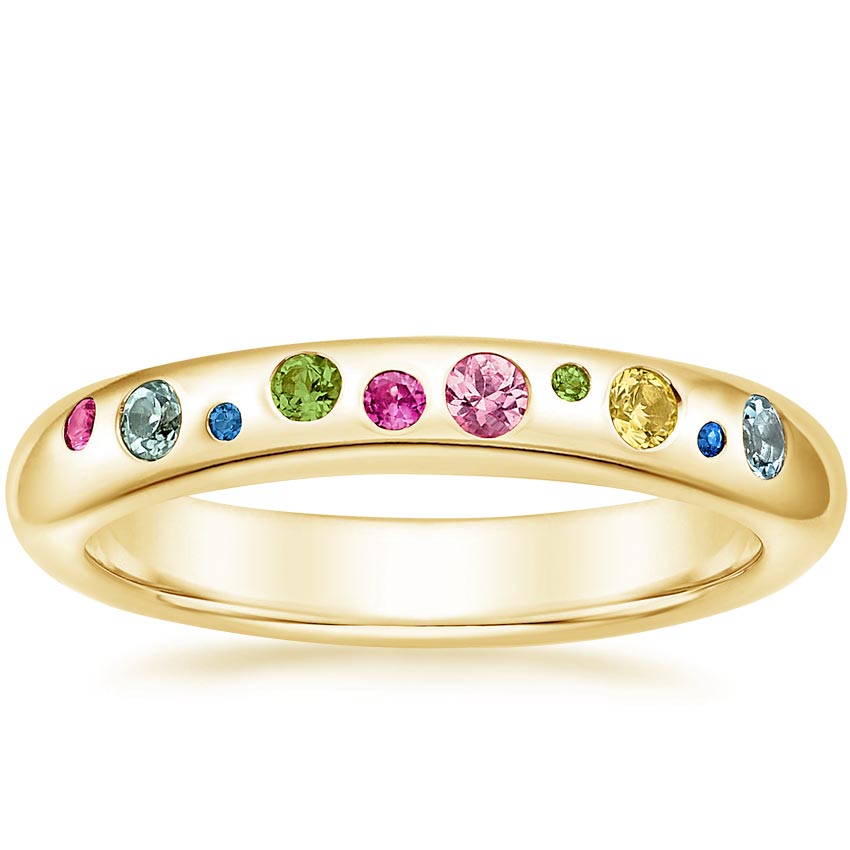 Chic yet timeless, this trendy ring features multi-hued sapphires, peridots, aquamarines, and London Blue topazes for a whimsical, eye-catching look.
London Blue Topaz Bead Station Necklace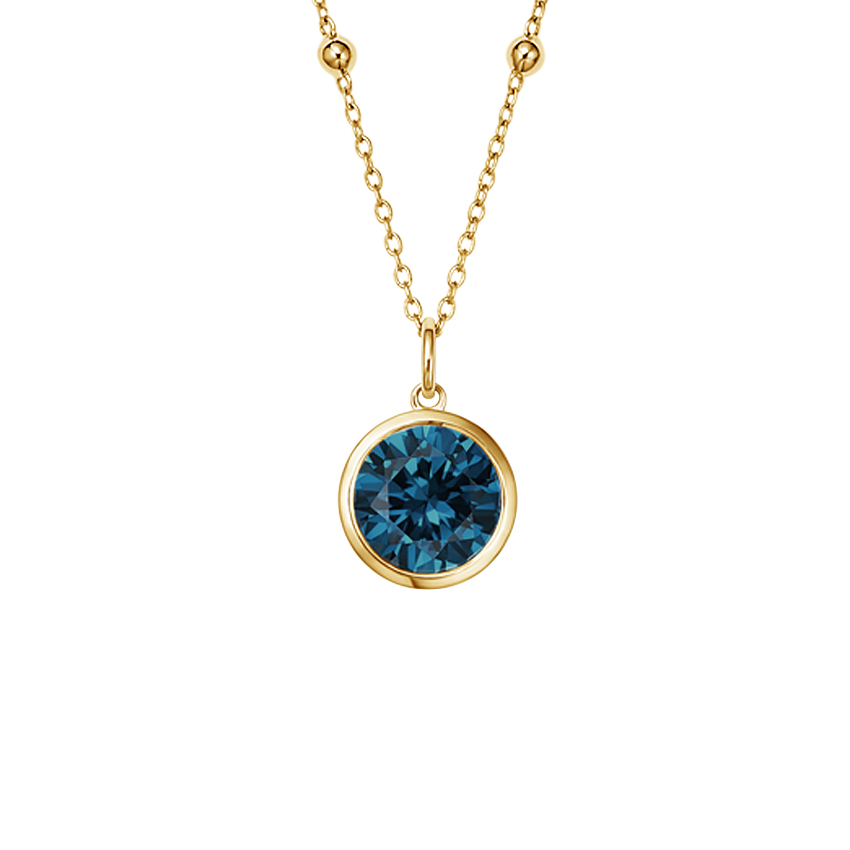 A beautiful London Blue topaz rests in an elegant bezel setting that hangs from a unique bead station chain for a chic, elevated look.
Lia Lab Created Emerald Chain Bracelet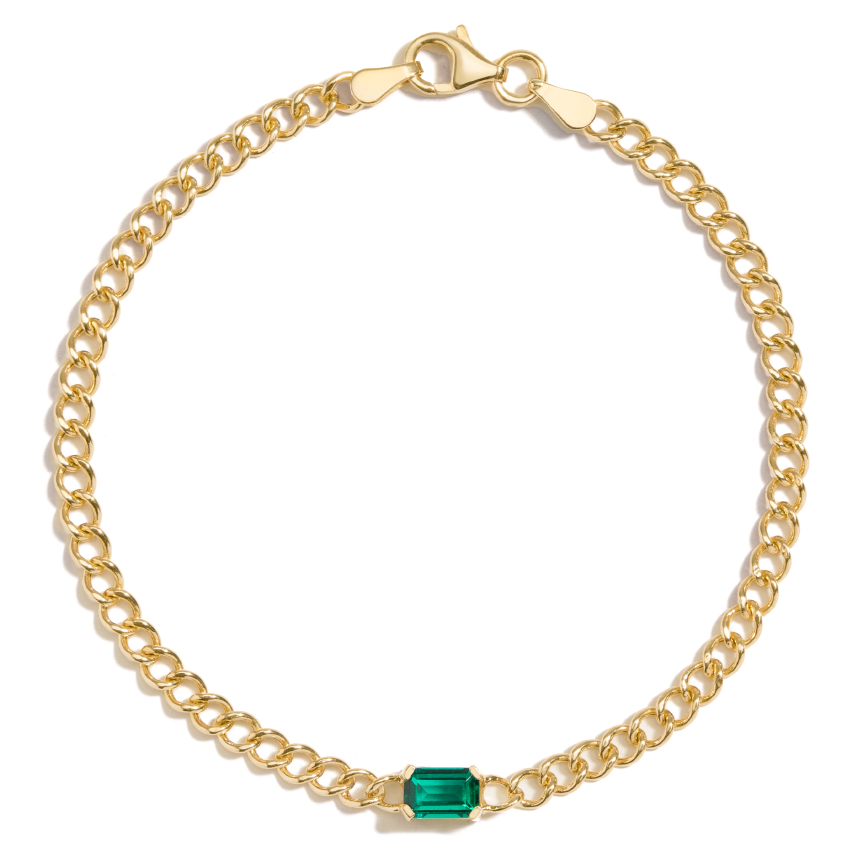 An east-west emerald-cut lab created emerald takes centerstage in this edgy, trendy chain link bracelet.
2022 Trend: Personalized Jewelry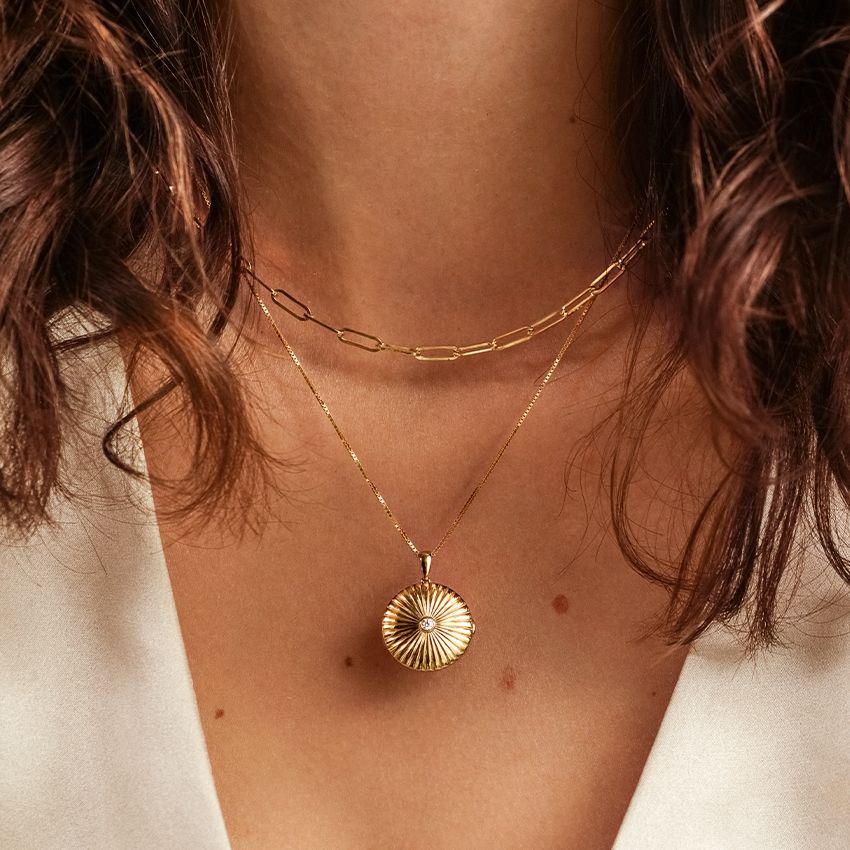 With people taking stock of what is most important to them in life, gifts with meaning are the perfect present to yourself in 2022. Pieces that can carry sentimental meaning – with special engraved messages, charms that represent hallmark moments, or places to keep a photo of a loved one – are heirlooms in the making.
#1: Jewelry Charms
Dainty charms are the perfect delicate addition to any chain bracelet or necklace. Paperclip and other chunkier chain styles are anticipated to be on trend in the next year.
Engravable Diamond Heart Charm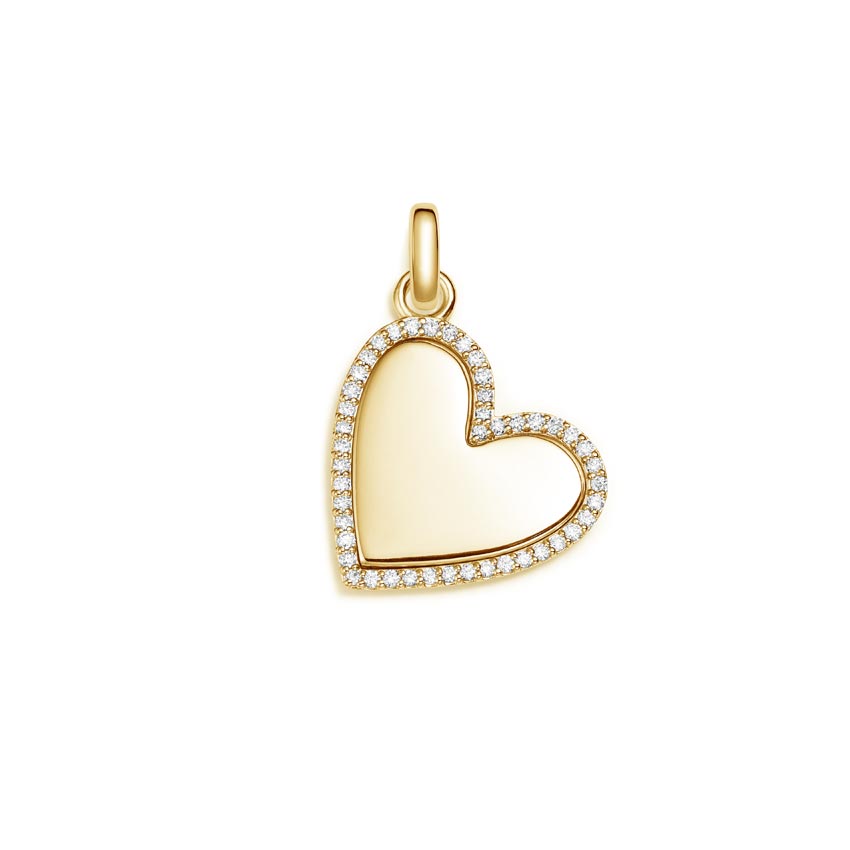 This charm is a true gift from the heart and symbolizes love in all its forms. Add it to the chain necklace or bracelet of your choice and personalize it further with a special engraving.
Engravable Diamond Sunlight Charm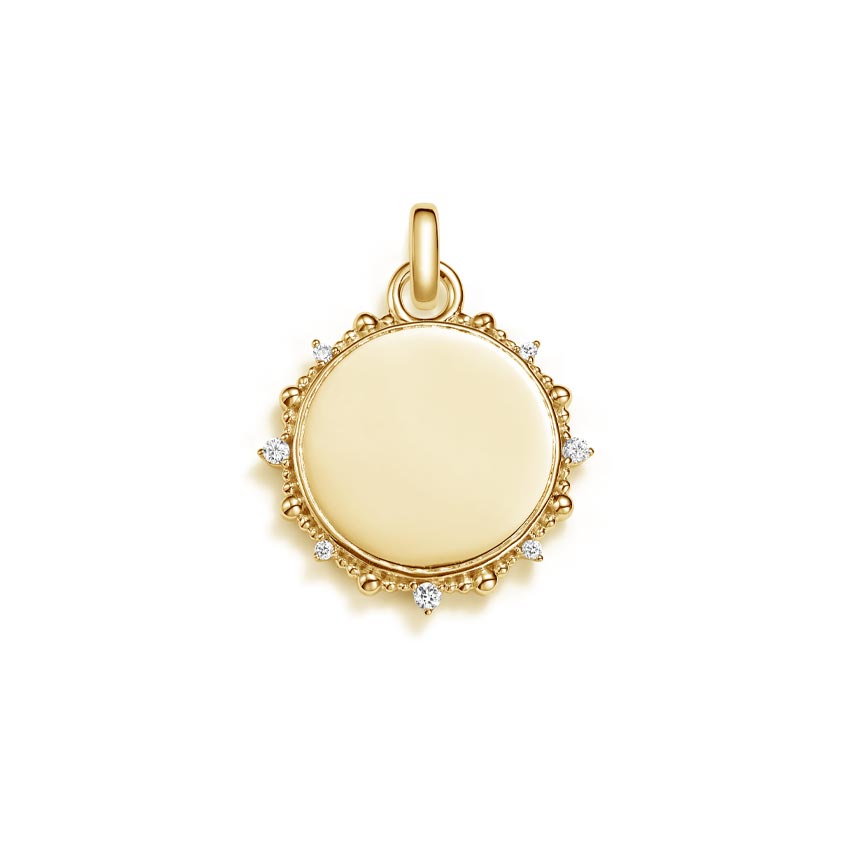 This diamond-accented engravable charm radiates light like beams of sunshine on a summer day.
Diamond Charm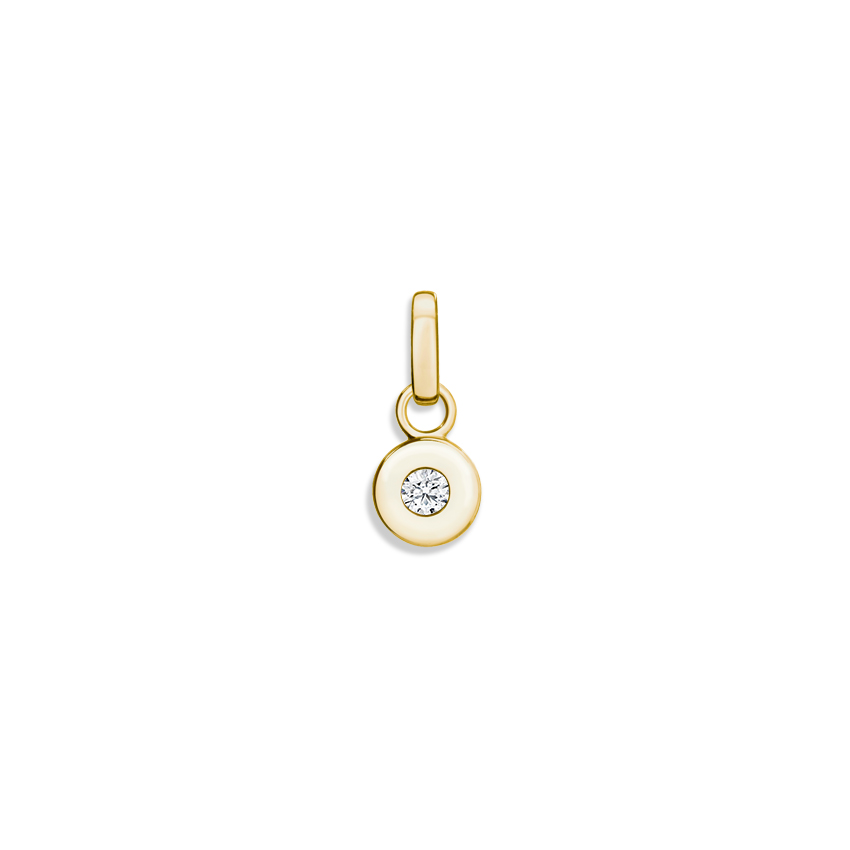 This charm features a flush-set diamond representing the month of April. Chic yet timeless, it's also perfect for anyone whose favorite gemstone is a classic sparkling diamond.
#2: Engravable Jewelry
Engravable jewelry has been a big celebrity trend in 2021, and we expect this to stay a popular choice through the next year. Add initials, a meaningful date, symbols, or other romantic messages are a sure way to add particular meaning to any gift to yourself or a loved one.
Engravable ID Bangle Bracelet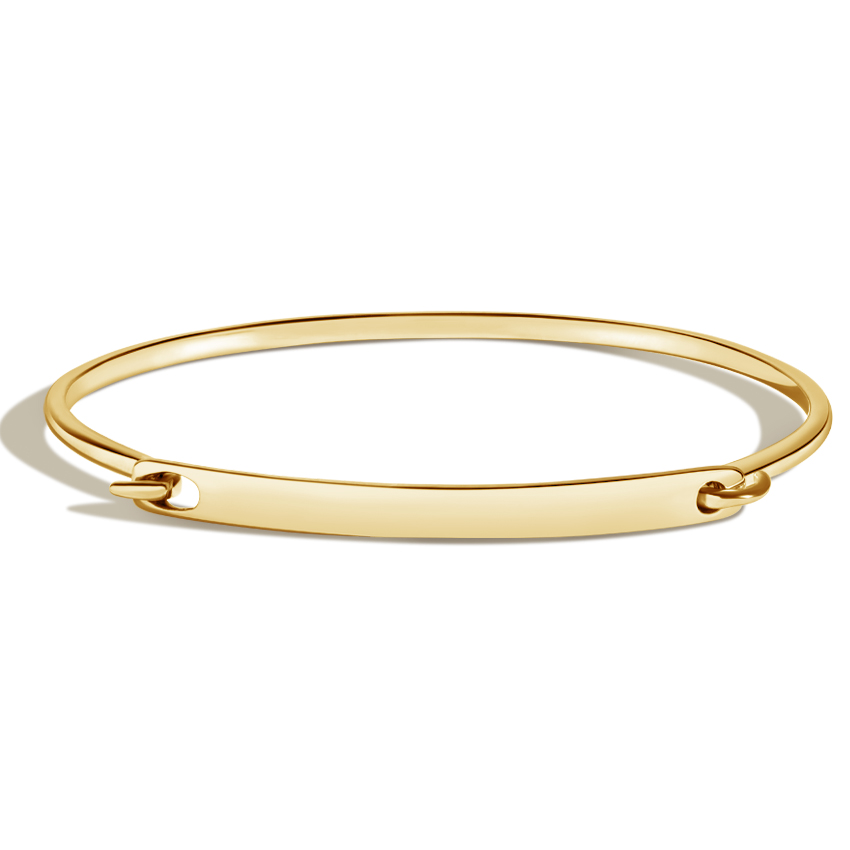 A stunning bar of precious metal creates this classic ID bracelet perfect for everyday wear and is a fabulous addition to any stack.
Engravable Disc Diamond Pendant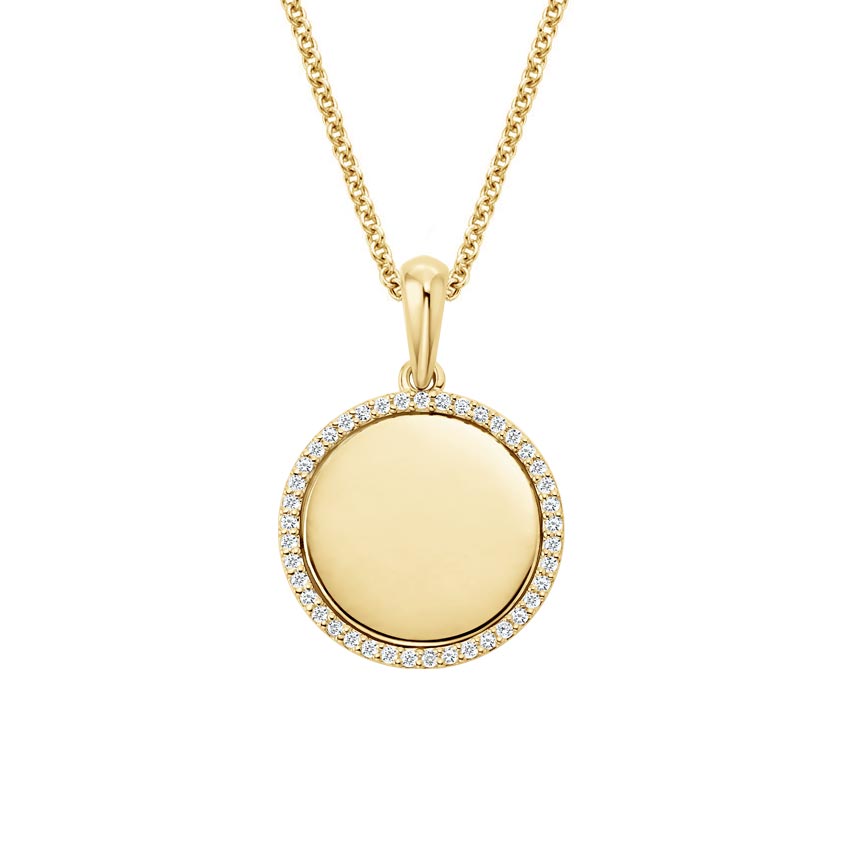 This pendant features a lustrous disc of precious metal encircled by glimmering diamond accent.
Oval Signet Ring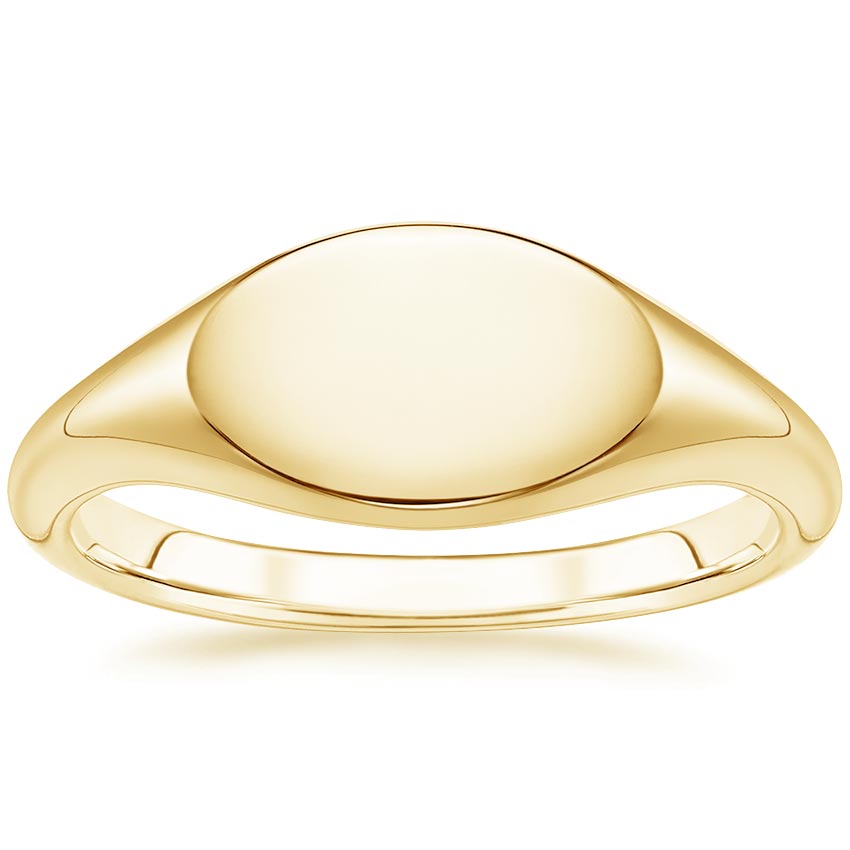 This ring features an oval-shaped smooth metal surface and a gently tapering band for a classic yet chic look.
#3: Lockets
Like charms, engravable jewelry, or birthstone jewelry, locket necklaces are a classic way to imbue special meaning into your jewelry. These beautiful necklaces allow the wearer to include a meaningful photo, token or piece of art close to their heart every day.
Oval Diamond Locket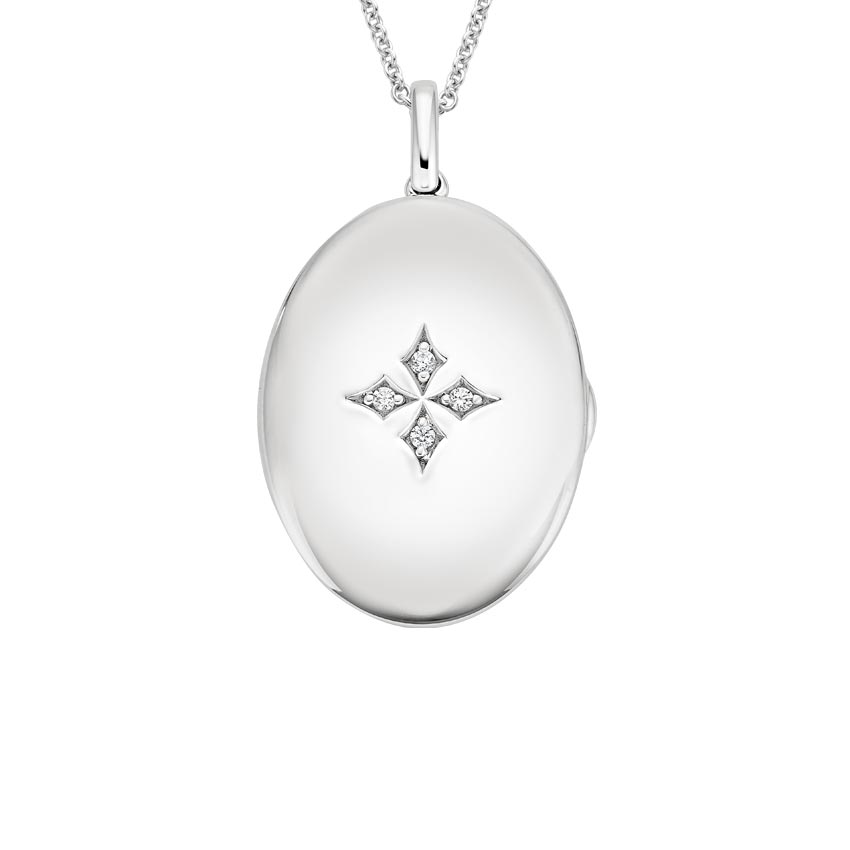 Perfect in a chic stack or as a meaningful heirloom to last a lifetime, this unique diamond-accented locket keeps those you love close by encasing a photo or a keepsake within a lustrous golden frame.
Round Diamond Locket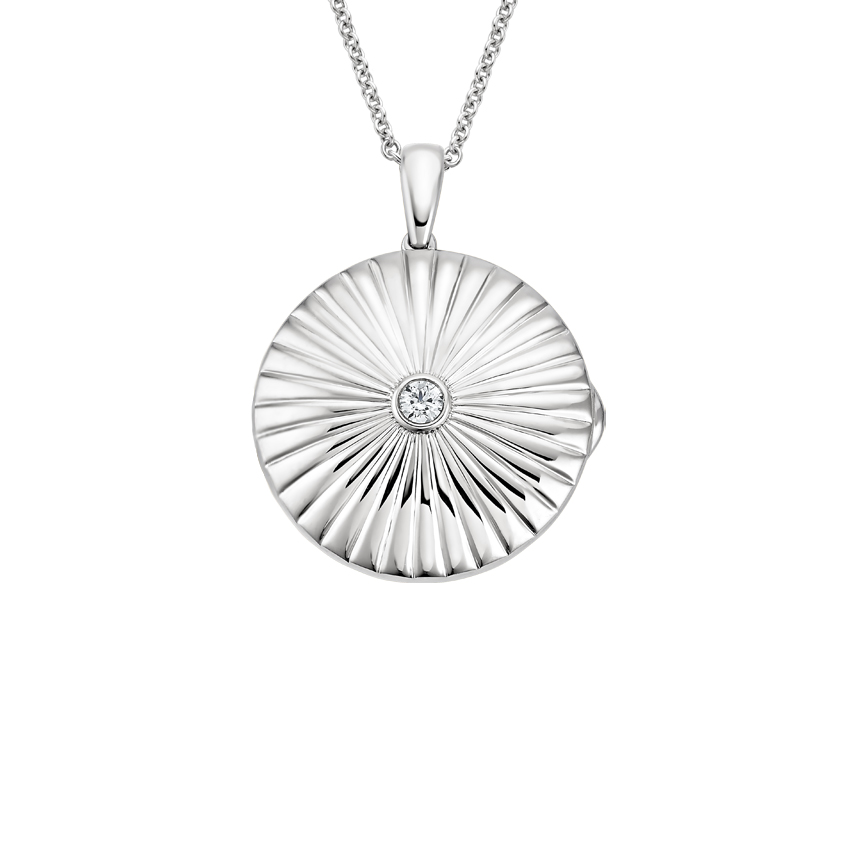 This unique round locket features lustrous rays of precious metal surrounding a sparkling center diamond.
Oval Frame Locket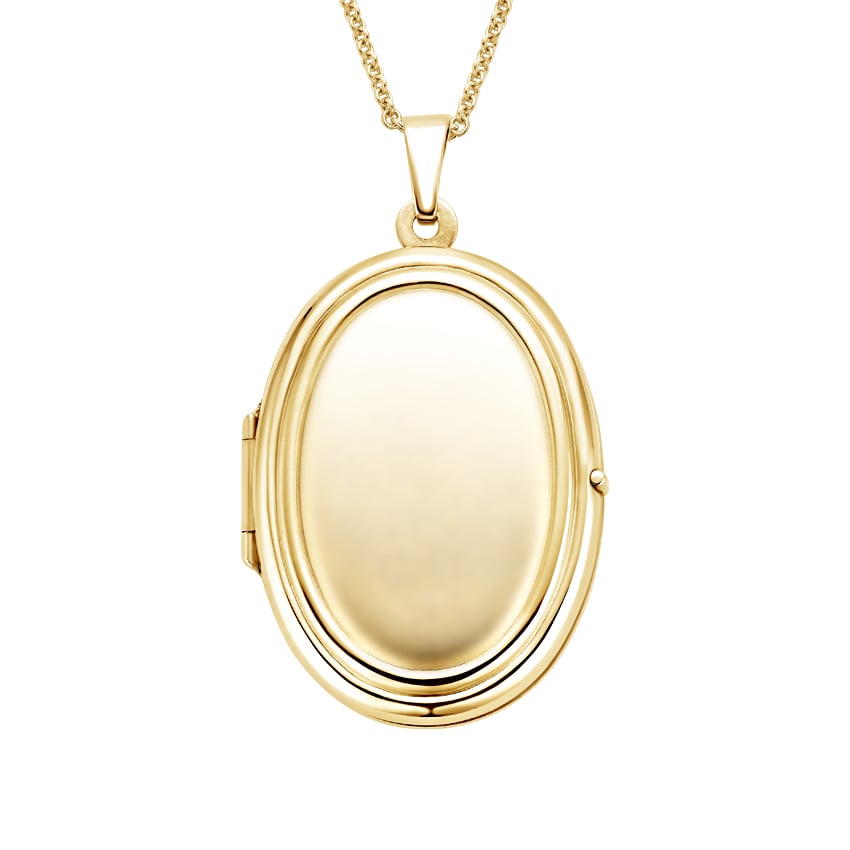 This classic oval locket is an heirloom in the making.
2022 Trend: Layered Jewelry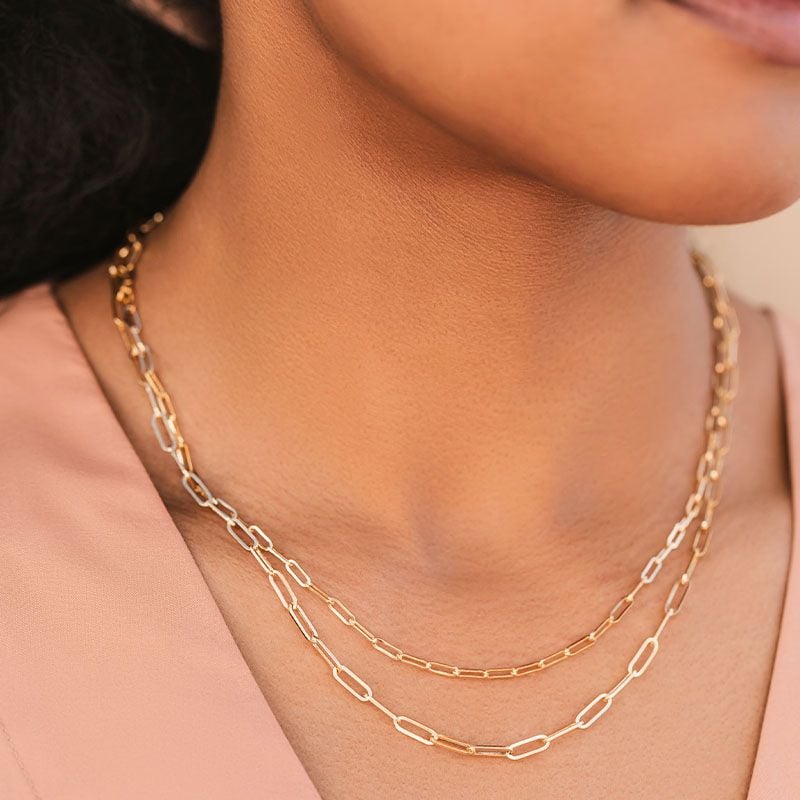 Layering jewelry is not a new trend for 2022, but we anticipate this style that has risen in popularity in the past few years will continue to be a mainstay.
#1: Layered Necklaces
A mix of dainty and bold chain necklaces is a look we expect will define 2022. Yellow gold options in particular are expected to be all over your Instagram feeds. Experiment with different chain lengths for a lush, layered look.
Chelsea Diamond Paperclip Chain Necklace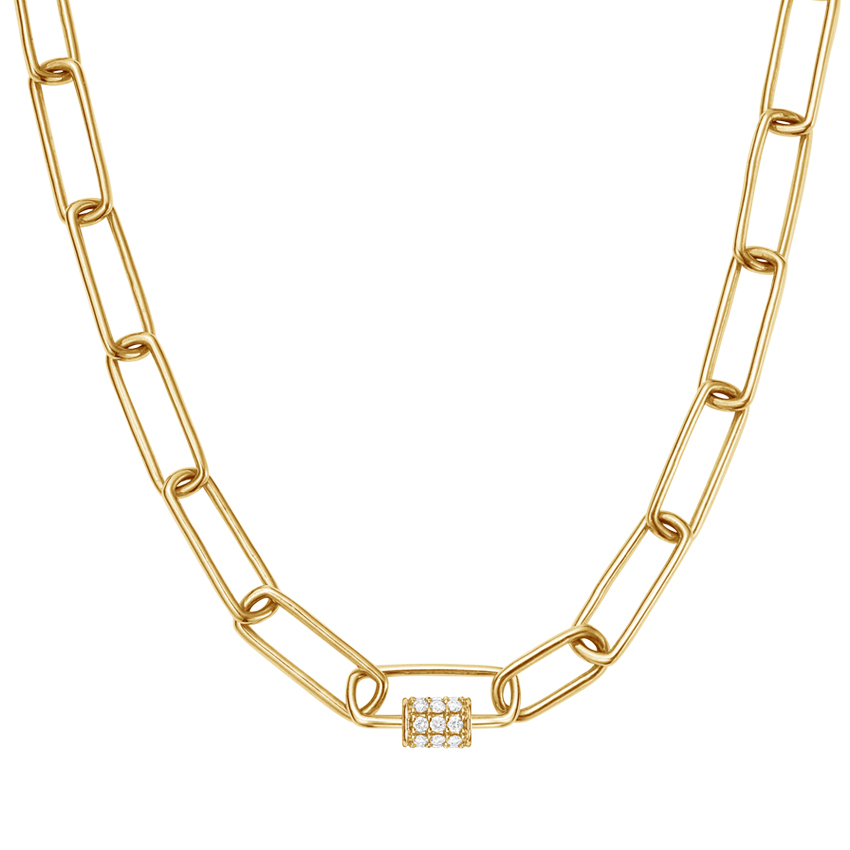 Effortlessly chic, this paperclip necklace features a diamond-accented carabiner for an elevated, trendy look.
Prisma Diamond Necklace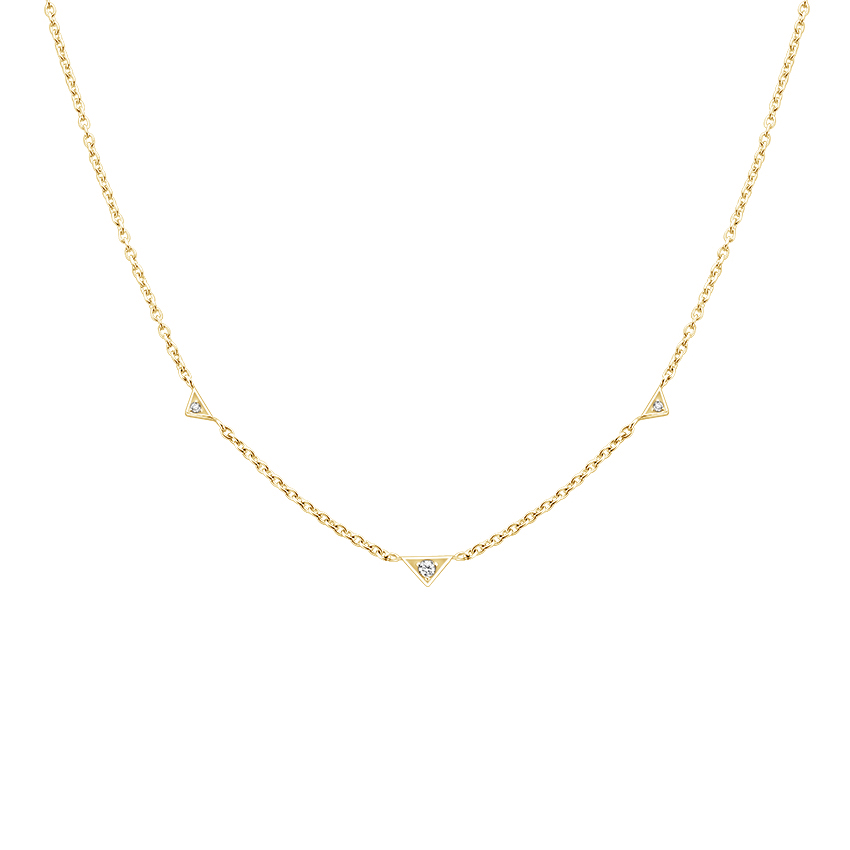 Three eye-catching diamonds glimmer within lustrous triangles as they rest at fixed points along an elegant chain.
Riata Diamond Pendant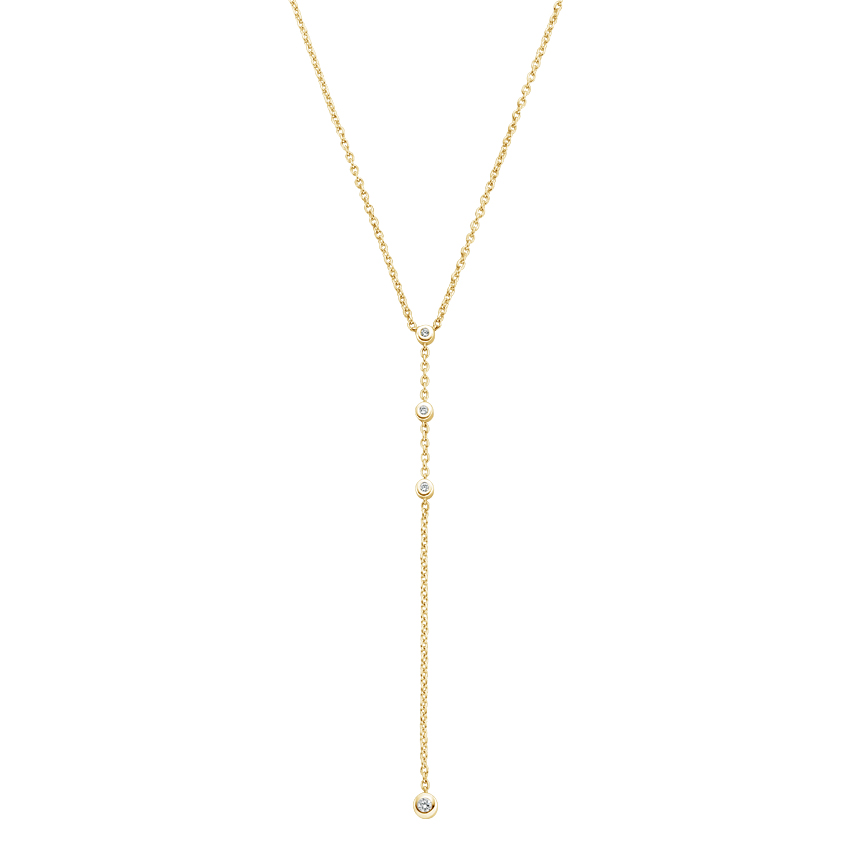 Four bezel-set diamonds are effortlessly suspended along a lustrous chain in this sleek lariat-style necklace.
#2: Layered Bracelets
Bracelet stacks are another dazzling trend we expect in the next year. Dainty chain bracelets featuring shimmering diamonds or gemstones, tennis bracelets, and chunky chains mixed and matched together make for an impactful and sophisticated look.
Mirror Diamond Bezel Bracelet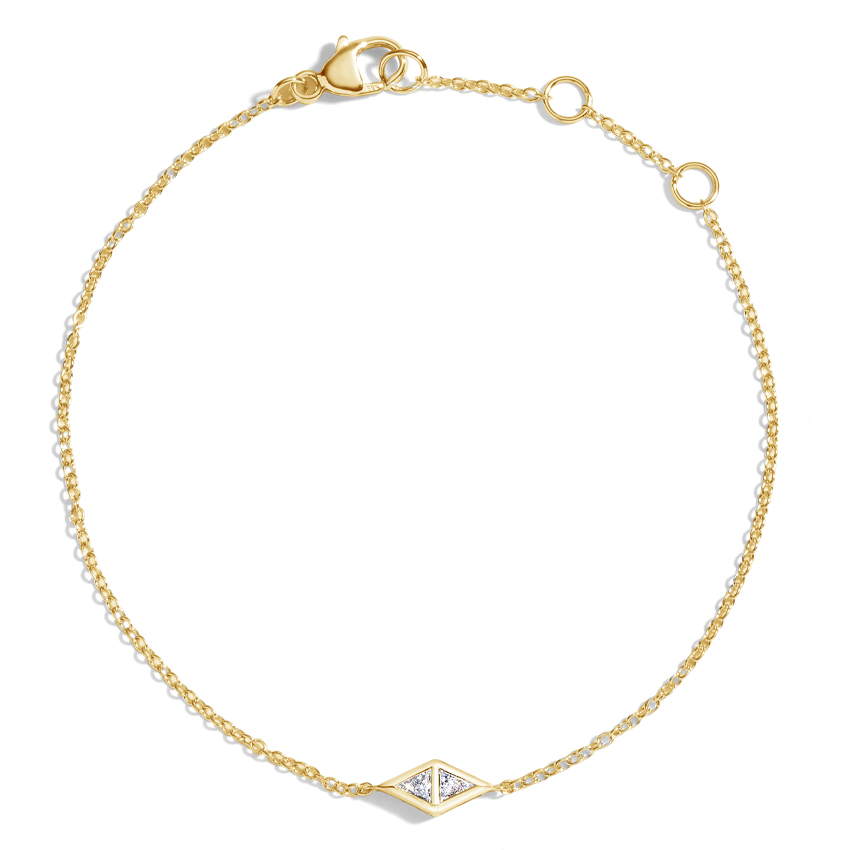 Two triangle-cut diamonds are placed alongside one another in a bezel setting for a unique, understated look of glamour.
Natalia Diamond Bracelet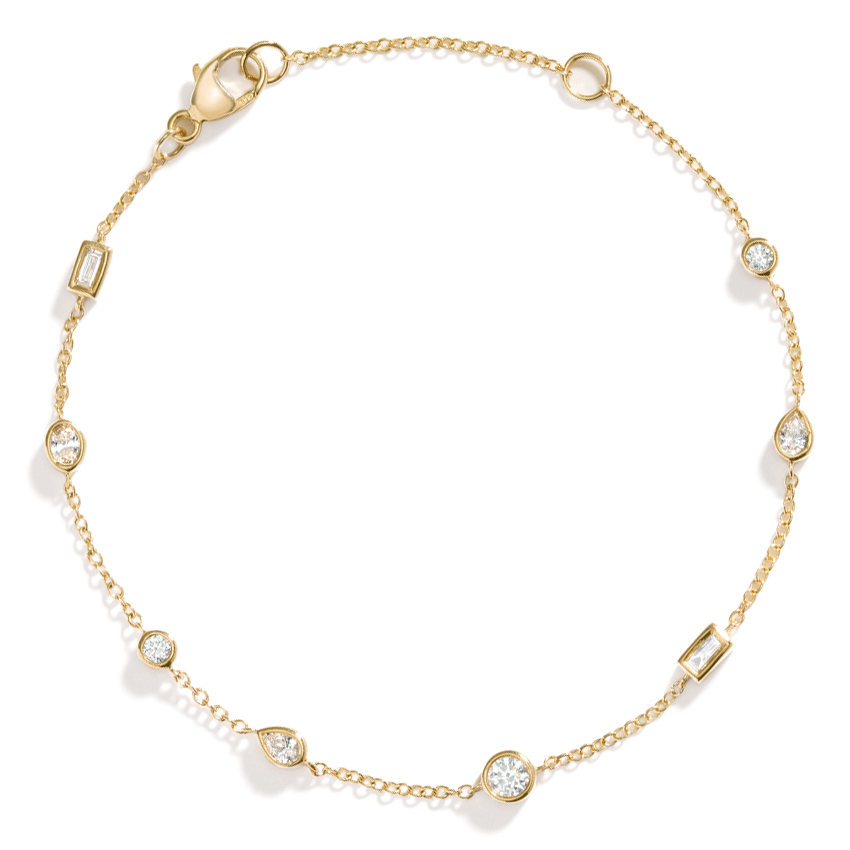 Dazzling diamonds in various bezel-set shapes create an alluring, whimsical look in this unique bracelet.
Lab Created Emerald Tennis Bracelet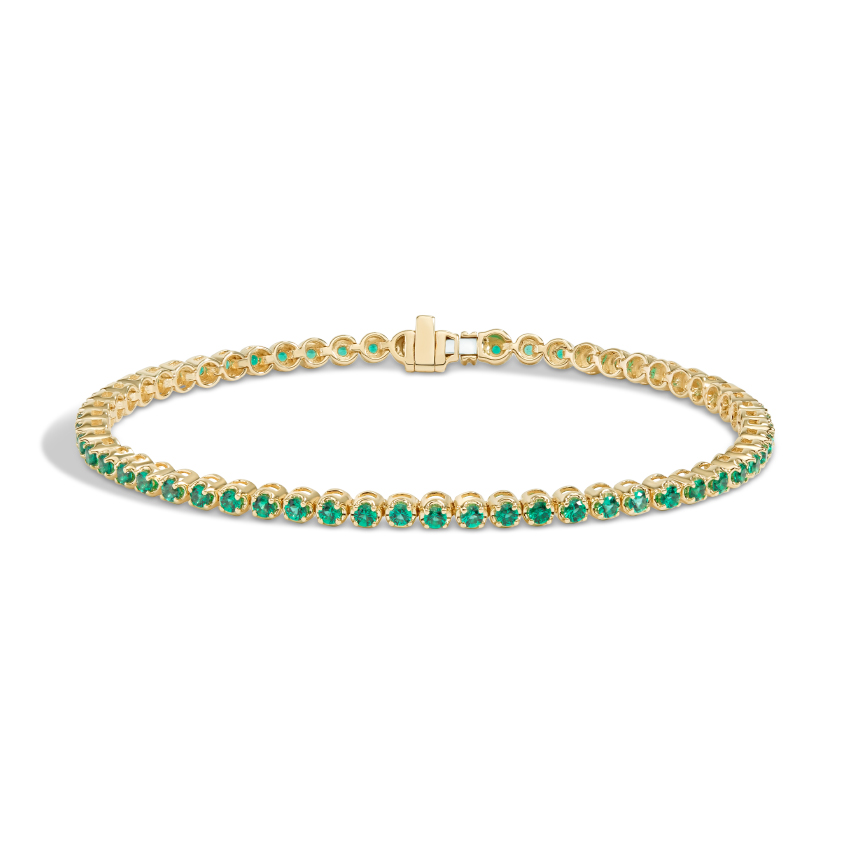 This eye-catching tennis bracelet embellishes the wrist with beautiful lab created emeralds individually set in lustrous links.
#3: Layered Earrings
A mix of huggie hoops, studs, and subtle crawlers make for the perfect 2022 ear stack. Look for styles featuring unique fancy shapes, beautifully hued gemstones, or sleek bezel settings.
Princess Diamond Drop Huggie Earrings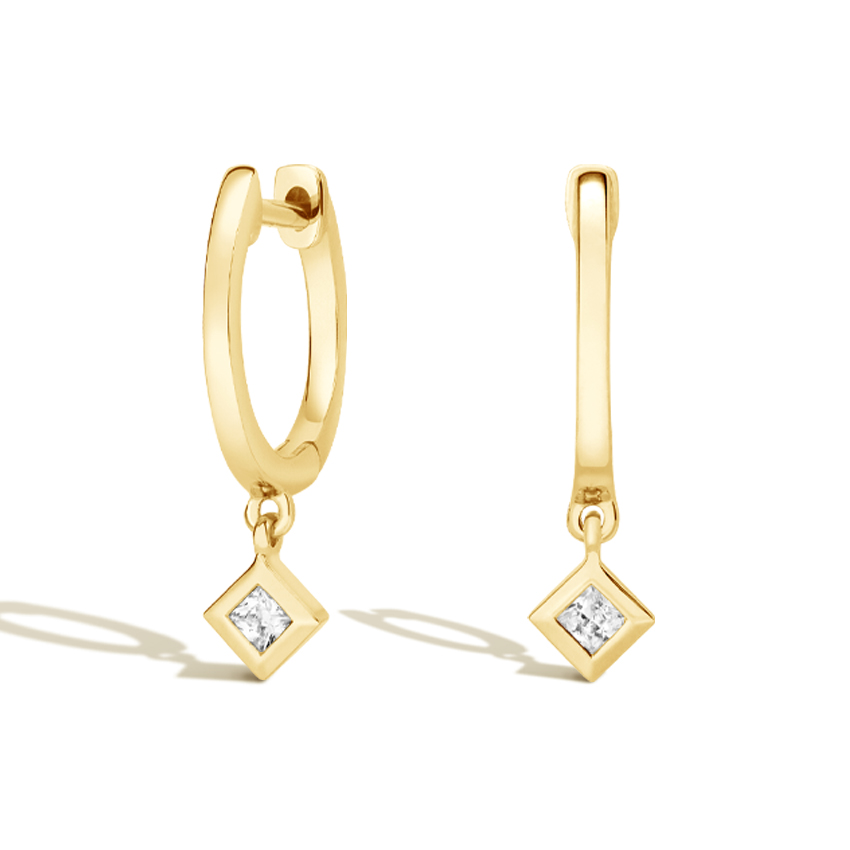 These captivating huggie hoop earrings feature a dainty princess-cut diamond hanging from lustrous precious metal.
Pavé Diamond Huggie Earrings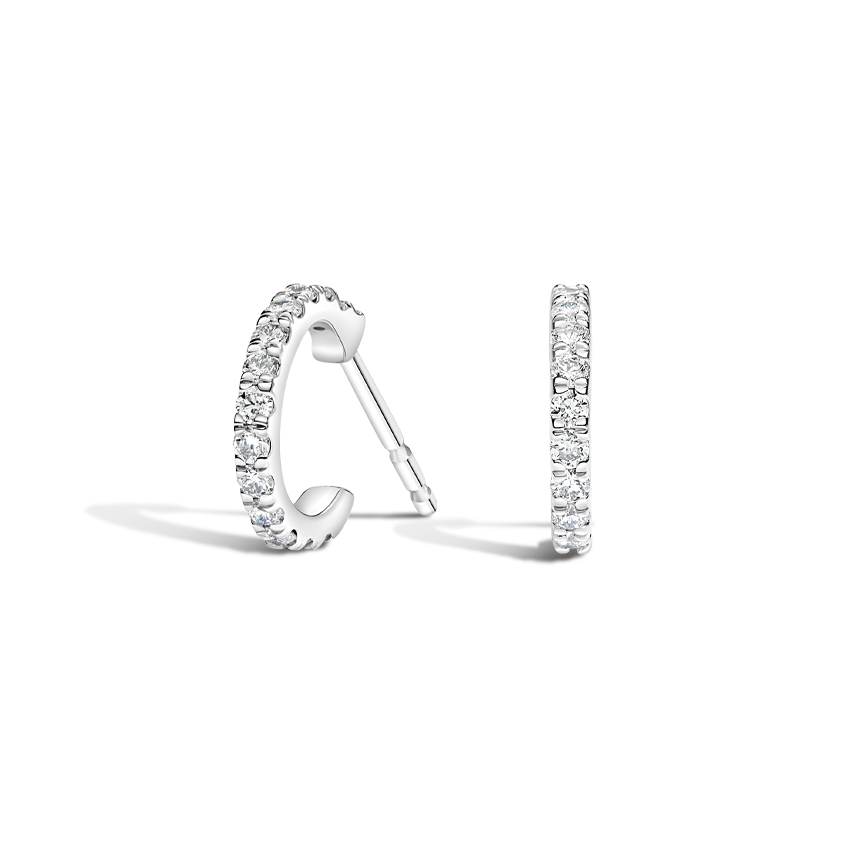 Featuring a sparkling row of scalloped pavé diamonds, these elegant hoop earrings are perfect for everyday wear.
Marquise Diamond Stud Earrings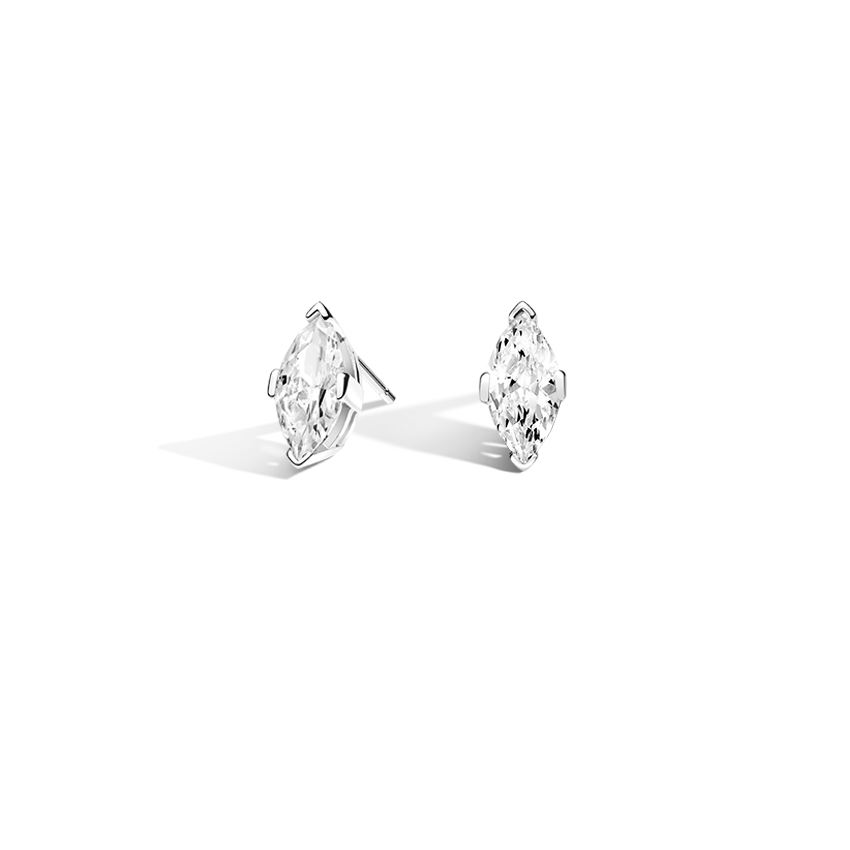 These sleek and eye-catching stud earrings feature glistening marquise-shaped diamonds secured by push back posts.
#4: Layered Rings
Mix, match, and make it your own. Stacks of lustrous precious metal and diamond or gemstone rings are on trend for 2022. While dainty bands have reigned the past few years, thicker substantial styles like signet, croissant, and dome rings are becoming in vogue. Curved and contoured bands also add unique visual interest to any ring stack and sit flush with elongated center gems of an engagement ring.
Coastal Ombre Ring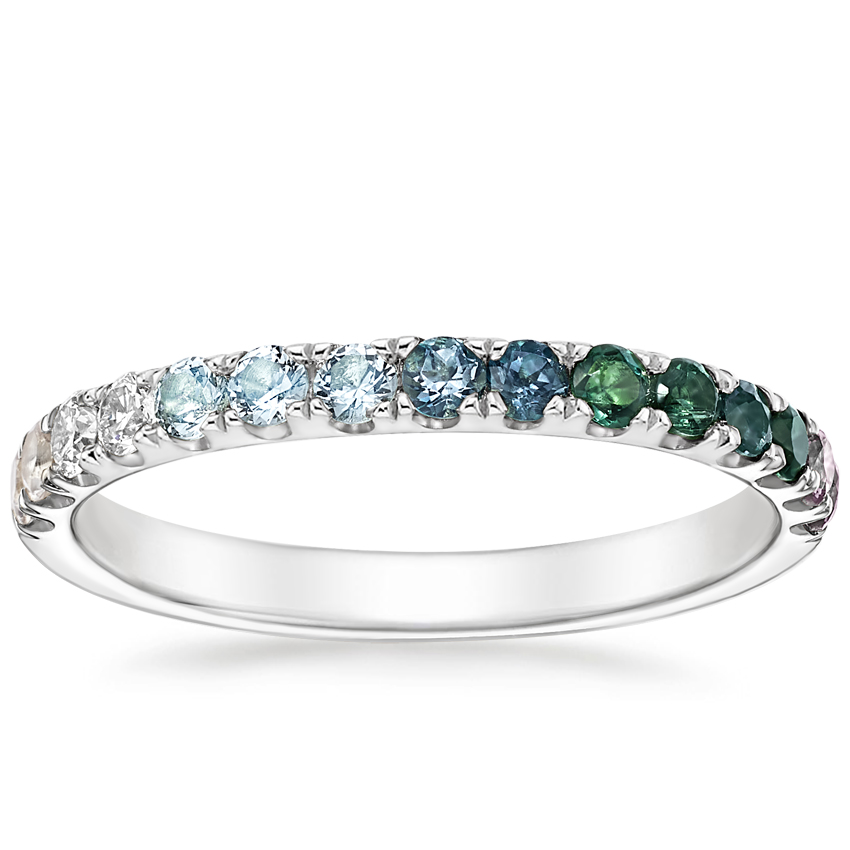 Shimmering diamonds, sapphires, aquamarines, lab alexandrites, London blue topazes, and sunstones create an eye-catching ombre effect that wraps half of the way around this chic, whimsical ring.
Wren Diamond Ring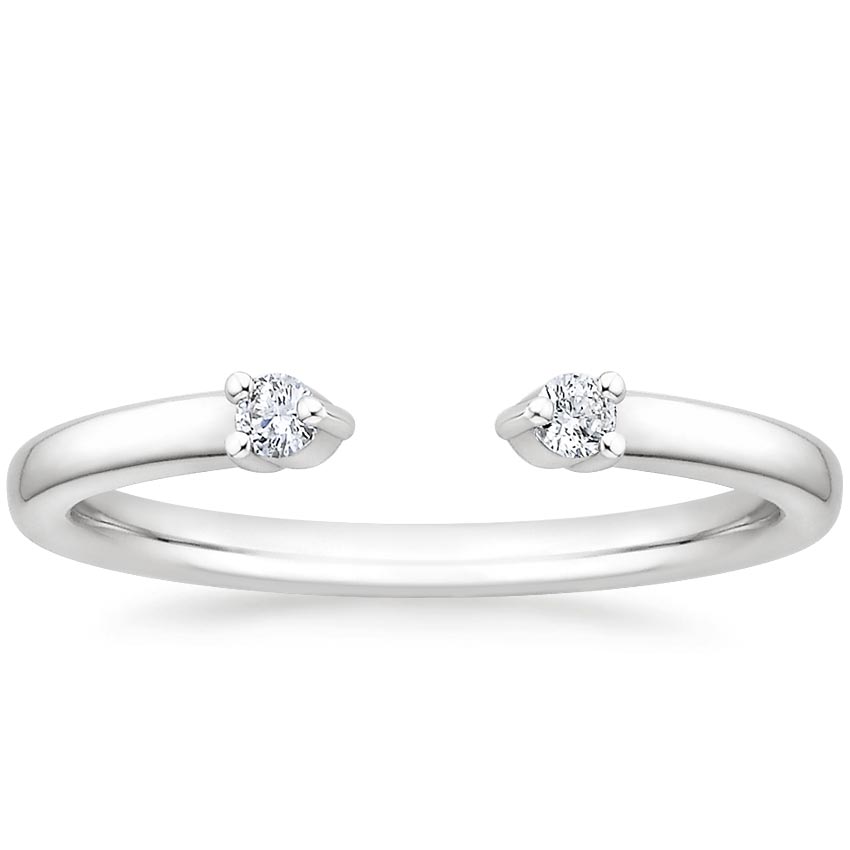 Two prong-set diamonds rest at the ends of a smooth metal band, leaving a small opening to perfectly fit many engagement ring styles.
Petite Vera Diamond Ring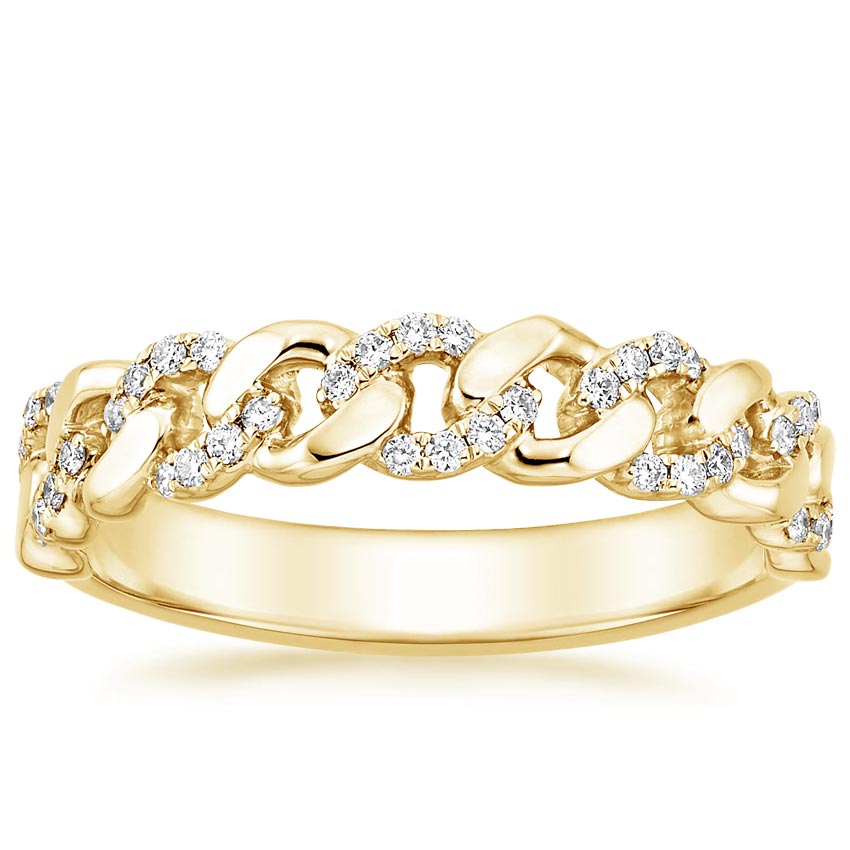 Perfect on its own or paired with other rings in a chic stack, this trendy diamond-accented link chain ring is a fabulously unique fashion statement.
2022 Trend: Silver Jewelry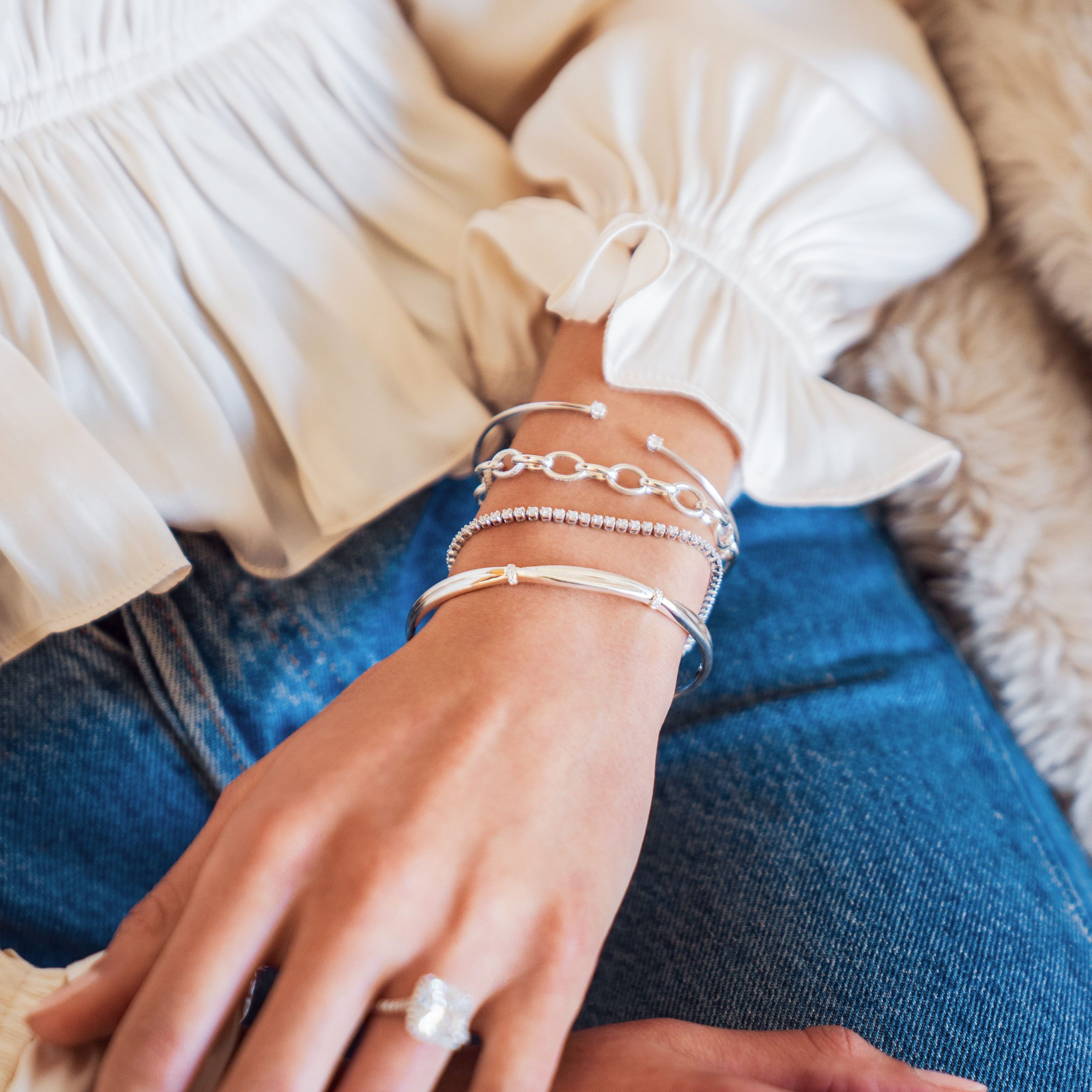 While yellow gold has been the trending precious metal for the past few years, we anticipate silver will have its time to shine in 2022. Cool silver tones beautifully complement dazzling diamond accents and cool toned blue and green gemstones. Silver is also one of the more affordable precious metal options, making it a good entry point for those just starting their fine jewelry collection.
#1: Silver Necklaces
A silver necklace is a classic choice, as this lustrous metal is ever-popular. Look for dainty diamond necklaces and chain necklaces that can be easily layered for a shimmering effect.
Marquesa Strand Diamond Necklace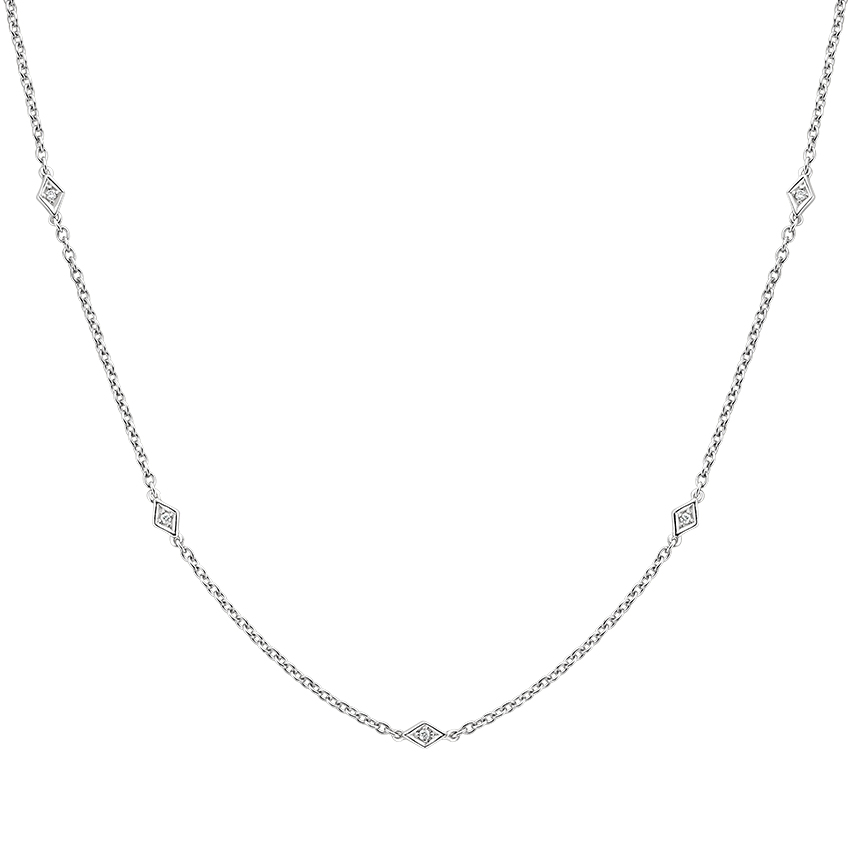 Diamonds shimmer from the center of kite-shaped designs evenly spaced along a delicate chain in this chic and elegant necklace.
Dewdrop Diamond Pendant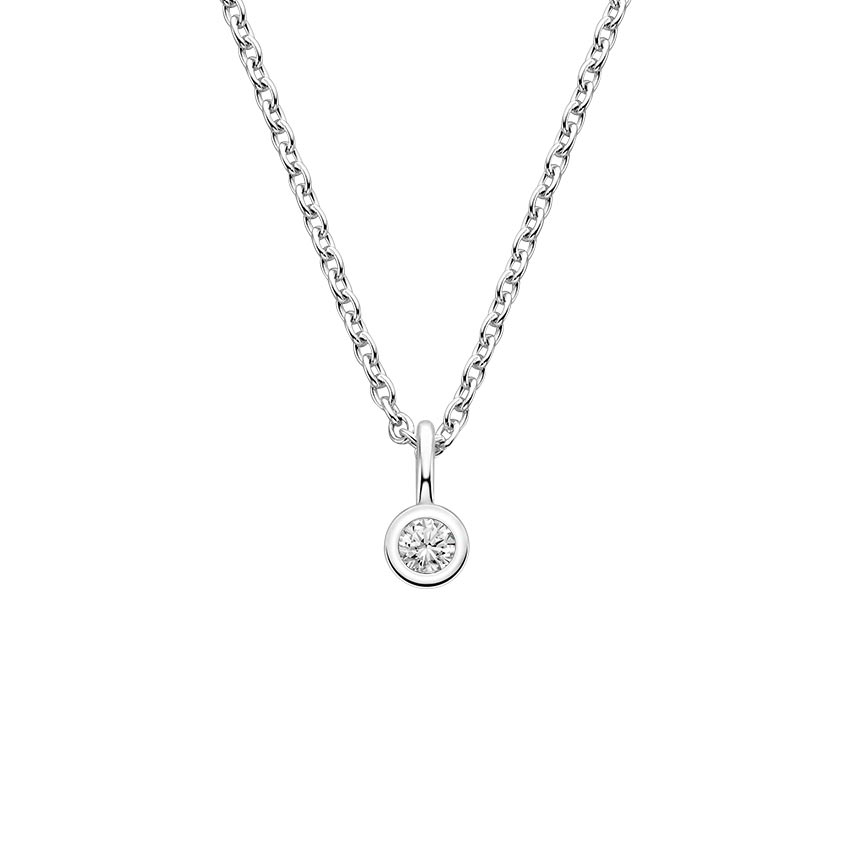 A glimmering round diamond rests within a soft bezel setting as an integrated bail allows for graceful movement along the chain. The natural elegance of this delicate pendant makes it a perfect option for everyday wear.
Chiara Diamond Pendant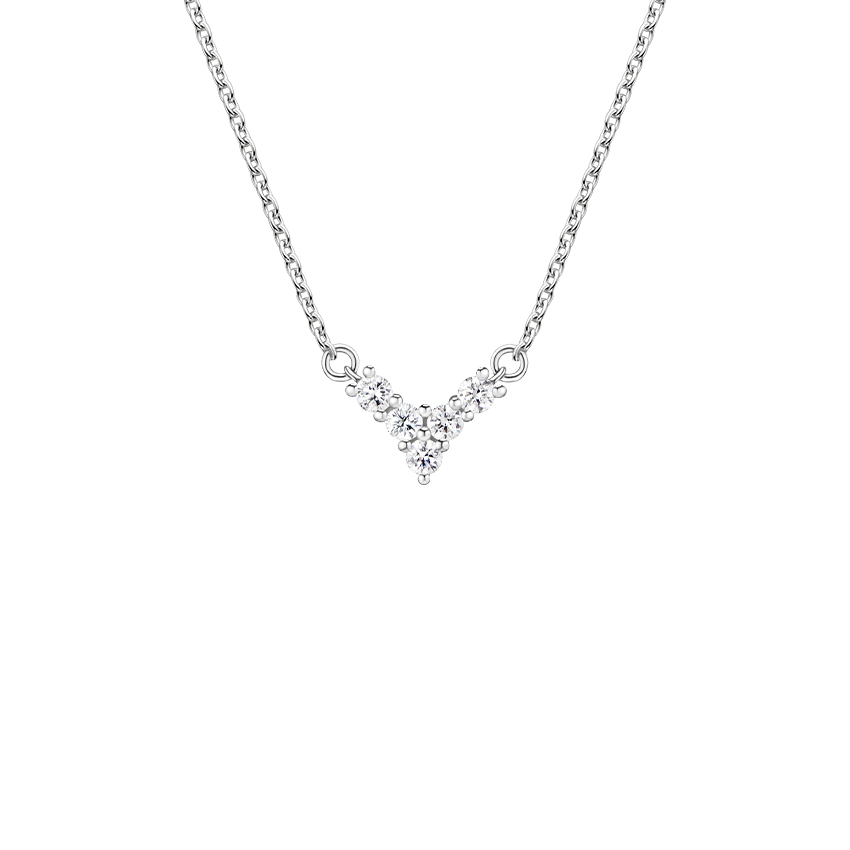 Elevated yet perfect for everyday wear, this pretty necklace feature sparkling diamonds in a subtly whimsical chevron-inspired shape.
#2: Silver Bracelets
Stunning silver bracelets with diamond, pearl, and other precious gemstone accents will be the perfect addition to your stack this year.
Crescent Diamond Bracelet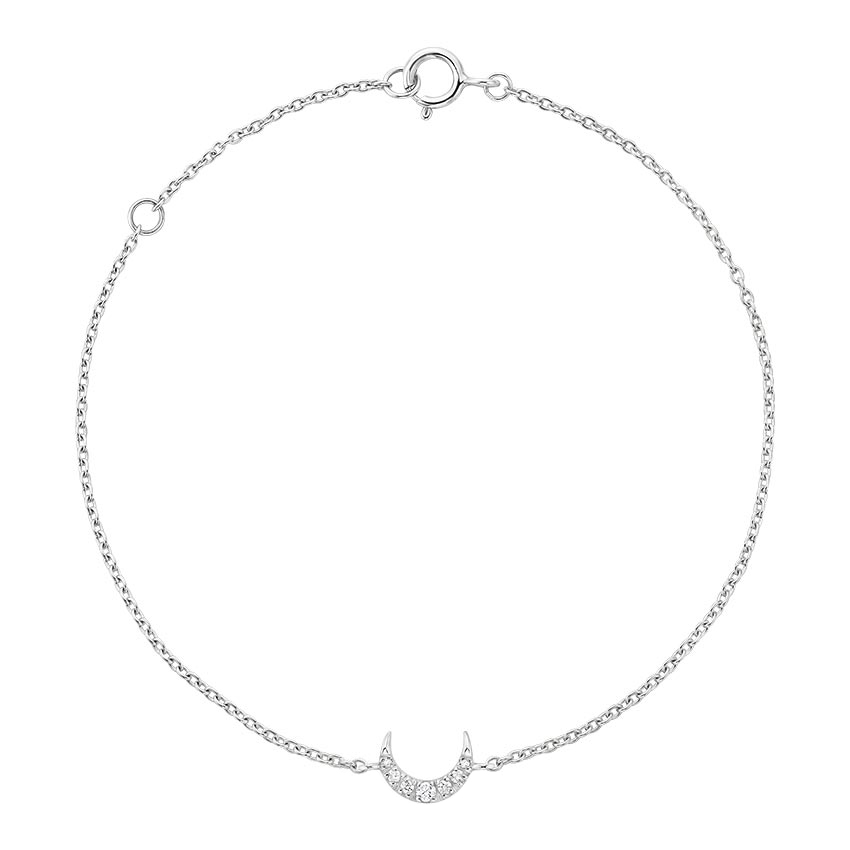 Delicate yet dazzling, a crescent moon with pave diamond accents glimmers along the wrist.
Brisa Diamond Cuff Bracelet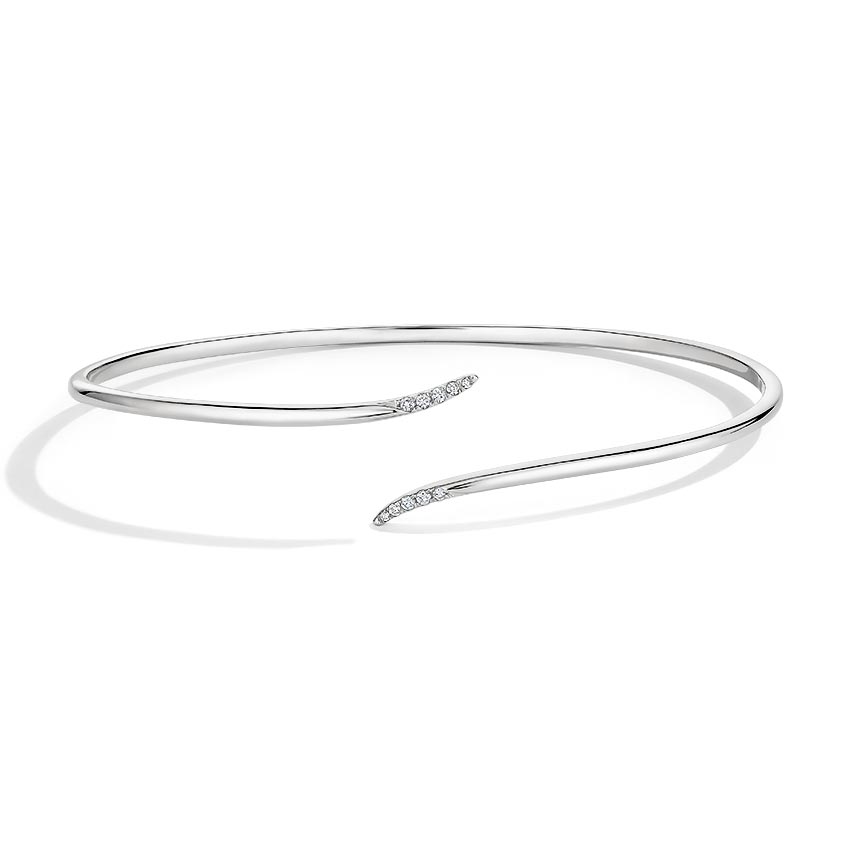 Elegant yet edgy, this cuff features glistening diamonds at its tips to subtly wrap the wrist in an aura of light. Crafted with a flexible design to create the perfect fit for everyday wear.
Diamond Bezel Bracelet
Both elegant and timeless, this bracelet features a scintillating bezel-set diamond on a delicate cable chain.
#3: Silver Earrings
Silver huggies, hoops, and studs are the ideal choice for your go-to 2022 ear stack.
Petite Marina Huggie Earrings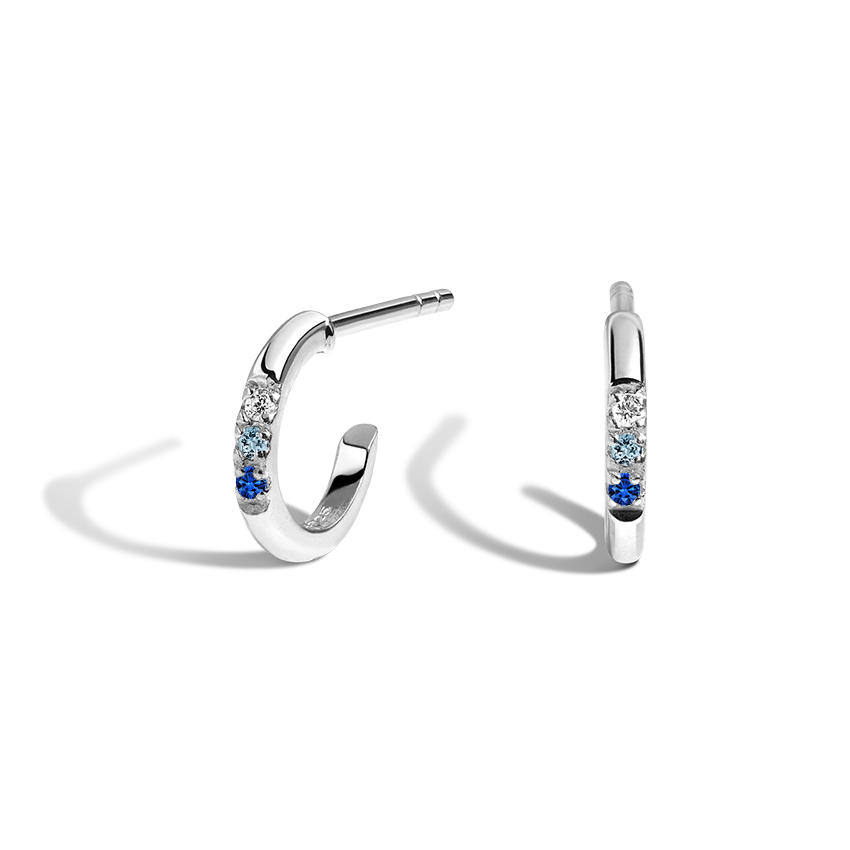 These chic earrings feature aquamarine, sapphire, and diamond set in lustrous precious metal. Glittering in tones of blue, these huggies are stylish in any season.
Amara Diamond Hoop Earrings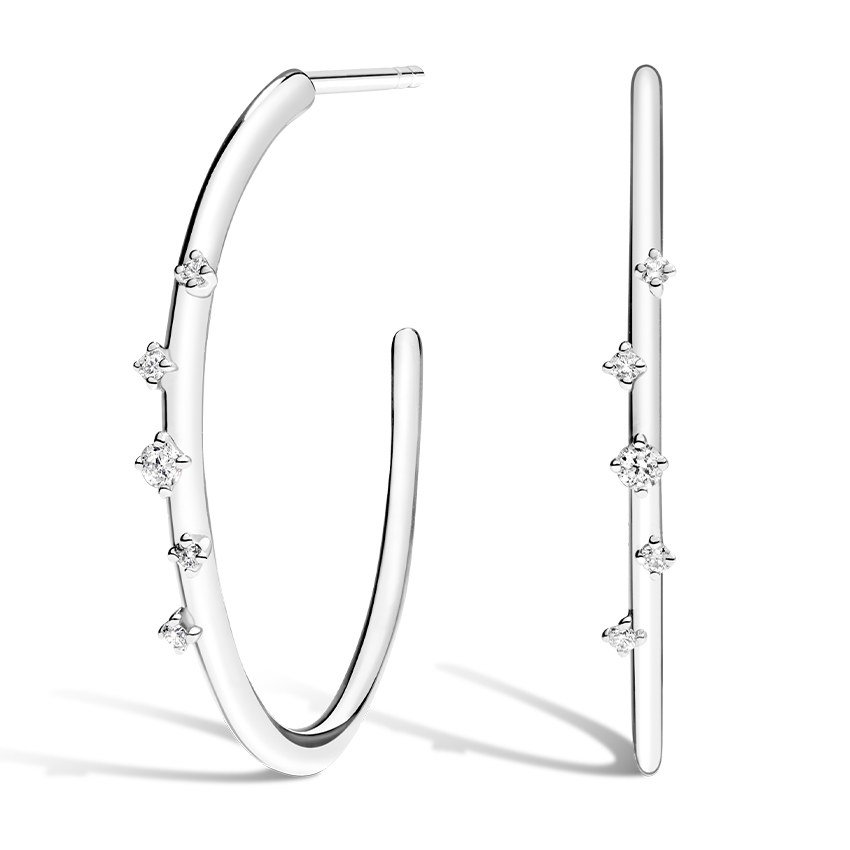 Understated glamour defines these delicate earrings with alternating diamonds placed across the arcing lustrous metal for an effortless look.
Diamond Drop Huggie Earrings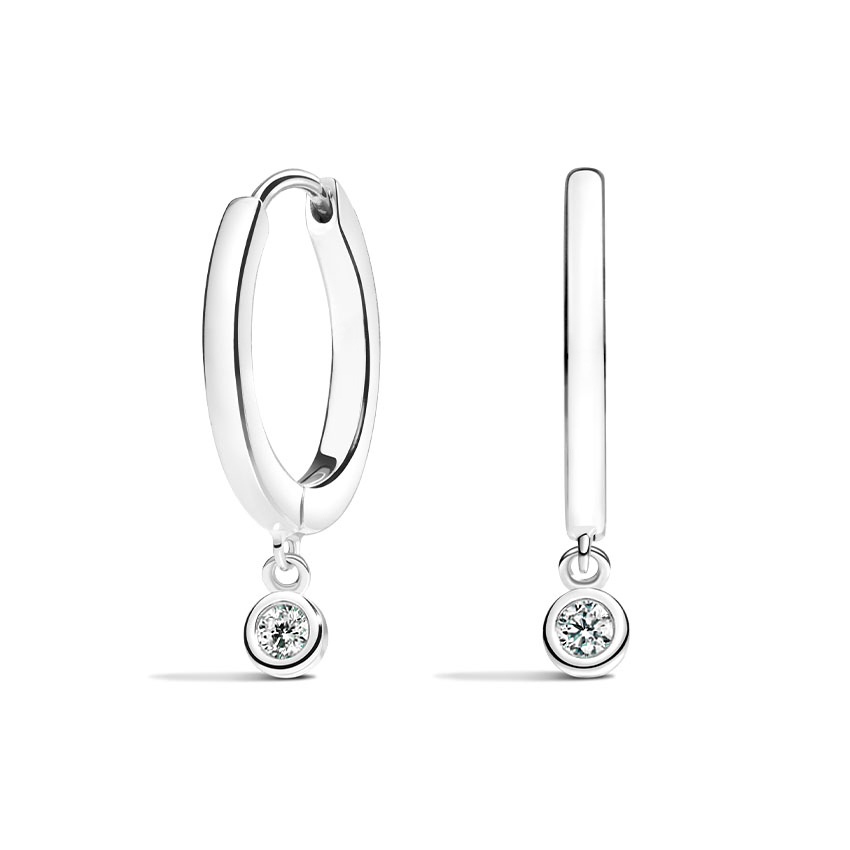 These captivating huggie hoop earrings feature a dainty diamond hanging from lustrous precious metal. Secured with hinged latch backs, these diamond earrings are perfect for everyday wear.
Final Thoughts
What do you think of our predictions for jewelry styles that will be popular in 2022? Are there are any styles that you think we missed? Let us know in the comments below, or on our Instagram, Facebook or Twitter!
About Brilliant Earth
At Brilliant Earth, our mission is to cultivate a more transparent, sustainable & compassionate jewelry industry. We believe in creating jewelry you can feel good about wearing, without ever compromising between quality and conscience. Try on our rings using our Virtual Try-On, or come visit us in one of our many showrooms located around the U.S.