It is safe to say that everyone who has ever planned a wedding has had a moment where they thought, "Why don't we just elope?" This is a natural (and tempting) thought, because as delightful as weddings can be, they can also be a lot of work.
Depending on the size and complexity of your wedding, the planning of it can become a second job that swallows your weekends whole. While some couples greatly enjoy planning their big day, others may be more on the fence about it.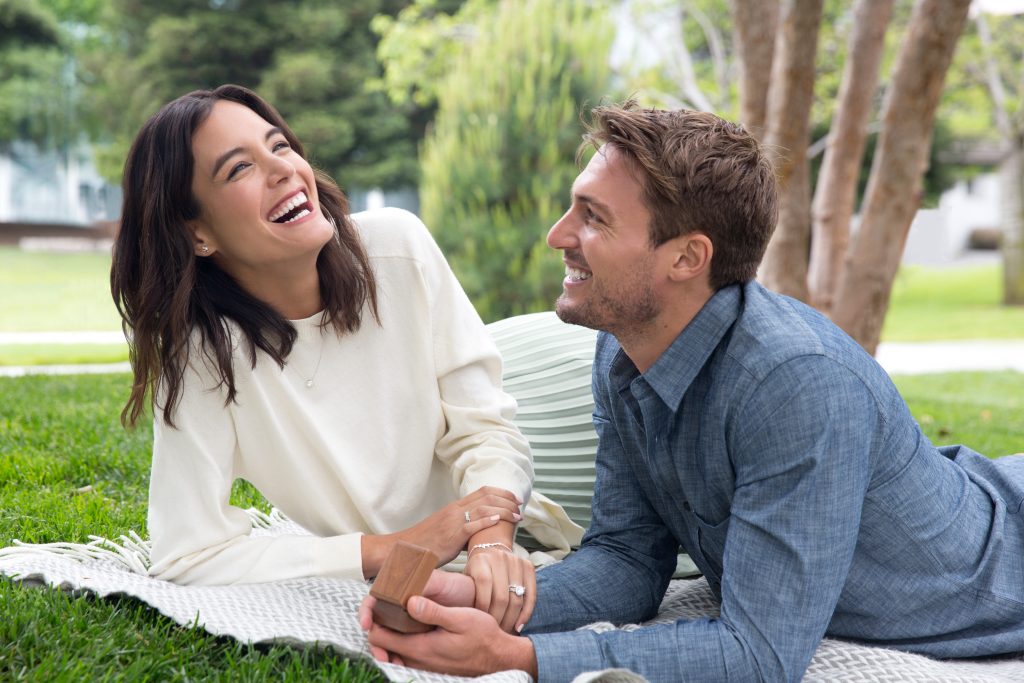 The definition of elopement has changed over the years, and it has lost many of its negative connotations. It used to mean that a young man or woman would spontaneously run away in secret to marry their lover, usually without parental or societal consent.  Nowadays, an elopement can refer to a wide range of events. It can be a quick trip to the courthouse or it can be an intimate event that incorporates some traditional wedding customs (the cake, bouquet, etc.). When you choose to elope you can alert your best friends, parents, and a few other loved ones that you will very soon be in a certain location at a certain time, and that you will be getting married if they wish to attend! If you are thinking about eloping but you need the extra push (or more reasons to convince your partner!), then take the following into consideration:
1. Cost
According to The Knot, in 2018, the average cost of a wedding in the United States was around $33,931. The median income was around $61,372. This means that many people will have to work for more than six months to pay for their wedding—and nothing else. 70% of couples pay with savings, but 30% are putting their expenditures on credit cards. Though a large wedding for family and friends is a great way to begin your marriage, going into debt because of that wedding is not.
If you are a discount queen and you relish the challenge of getting what you want for less, a traditional wedding may be for you! But be warned, most couples set a budget for their wedding but end up spending 32% more than they planned. If you were to elope, however, the costs are vastly reduced. Even small, deluxe "elopement packages" at luxury resorts come in far beneath the $33,931 price tag. Courthouse weddings in many states cost less than $100 dollars! The best thing you can do when planning your wedding is to stop, take a deep breath, and sit down with your fiancé to work out the financials. Be honest with yourselves and with each other. If you want to purchase a home and have a big wedding, you may have to decide which is more important to you as a couple. Using logic rather than emotion will generally guarantee that you will not regret your wedding later on.
If you can host the wedding of your dreams without it affecting your financial future, then get to planning! If you can't quite afford a traditional wedding but you are set on having one, try to shave costs where you can, such as choosing a buffet instead of sit down service, getting married during the slow season, renting your dress, negotiating with vendors, and choosing less expensive groomsmen and bridesmaids gifts.
If anything over $500 dollars is out of the question (thanks to student loans, soaring rent prices, or anything else life has thrown your way) consider grabbing your fiancé and hitting the courthouse—at the end of the day you'll still be marrying the love of your life!
2. Stress
Okay ladies, let's admit it. When wedding details go awry we can feel the inner bridezilla waiting to burst out and wreak havoc on the wedding party. Oftentimes this happens because brides take on way too many wedding responsibilities. Our bodies are designed to deal with the stress that comes along with daily activities—stress can even be a good thing! It keeps us alert, focused, and can occasionally boost performance in the workplace.  An overload of stress, however, can lead to physical, mental, and emotional consequences.  If you find yourself hyperventilating when you can't pin down your venue, or if your blood pressure spikes every time you try and figure out a seating arrangement that won't result in World War 3… you might want to elope.
There are two obvious solutions. The first is to hire a wedding planner. This isn't a possibility for some due to their high fees and occasionally conflicting tastes. The second it to elope. You might literally feel the stress fall off of your shoulders when you make this decision.
3. Go Green
If environmental responsibility is a value that you and your fiancé hold dear, eloping is an amazing option. Weddings have the potential to create a large amount of waste, mainly from paper products, food, water, and electricity. The largest factor, however, is the amount of carbon emissions created by the travel it takes for all of the guests to arrive. Whether they arrive by car, plane, or train, the damage is done. If you try to live a green lifestyle and the thought of this makes you cringe, elopement is the way to go. Throw on your vintage dress, jump in your electric car, and exchange your ethical origin rings in the location of your choice. If you love nature and you think that floral arrangements should stay planted in the ground, grab an officiant and say your vows in your favorite outdoor location! Outdoor weddings can be an ideal way to incorporate your love of nature.
Traditional weddings can be green too! If you want more information on how to have a green wedding, Pinterest is a great way to source ideas.
4. Peacemaking
When you and your partner come from different religious, cultural, or socioeconomic backgrounds, there can be some potential for friction between families as you decide which cultural and religious traditions to incorporate in your special day.  Many families easily compromise to create a service with a blend of traditions, but, if you think that there could be problems or friction that would affect your enjoyment of your wedding day, you might want to consider eloping. This can be a controversial decision, however, so weigh the pros and cons of each option with your fiancé. Include your families in the discussion by expressing your concerns, and letting them know that you would like to celebrate with each family— separately—later on. There is always the possibility that families will come together peaceably if it means they get to attend your wedding!
Similarly, if there are any guests that you have to invite but you are afraid might cause issues (that one second cousin who always gets falling down drunk, gives horrifically embarrassing speeches, and shows up with three friends in tow—we all know that person) you can avoid inviting them if you can tell them that your wedding will be a "very intimate affair," or that you are requesting that only immediate family members act as witnesses.  Though eloping for the sake of peacemaking may cause some hurt feelings, you can always let them know that you aren't singling anyone out, and that your elopement is a personal decision.
5. Romance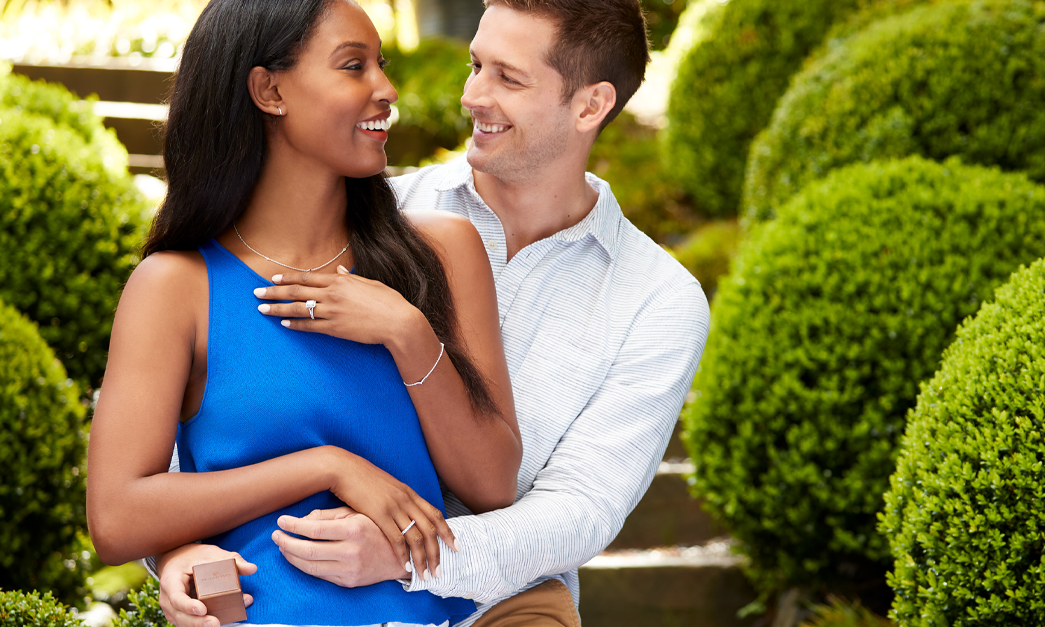 Choosing to elope means that you are focusing on the marriage that is taking place rather than the party. That isn't to say that there aren't great reasons for having said party! Traditional weddings bring two families together so that you can thank them for their support and allow them to share in your happiness.
With a large event, however, there is the potential that your focus will be taken away from your partner and put on other details, such as whether the food is being served properly, if the DJ is late, or if your scheming nephews are about to get you kicked out of your venue. Some brides and grooms don't even get a chance to sit down and eat the meal they have so painstakingly chosen!
Eloping results in a very intimate, private moment that is untouched by the concerns of a rollicking event. You don't have to prepare gifts for the guests and the wedding party, and you don't see the $75 dinners that are left unfinished. A beautiful ceremony can be forgotten when a reception goes downhill. Leaving the focus on the ceremony allows the celebration of your romance to truly take center stage!
6. Destination Options
Speaking of romance, if you and your fiancé met in Paris and there is no other place you can imagine getting married, elope there! You can hop on a plane and say "I do!" in front of the Arc de Triomphe or the gardens of Versailles, and finish off the day with a café and croissant. Your wedding and honeymoon can be all rolled into one! Eloping opens up a world of possibilities, literally.
If you don't mind a few friends and family members tagging along (and they don't mind the extra travel costs) it is a great opportunity to make lifelong memories. Your wedding pictures can include you dressed to the nines with Stonehenge in the background, dipping your feet into the hot springs in Greenland, or kayaking on Australia's Gold Coast. This is a great way to make your wedding truly stand out from a traditional event, and give you a story to talk about for years to come.
Final Thoughts
Many wedding venues are offering elopement packages, which are pre-planned, coordinated by a professional planner, and outfitted for 2-25 people. If you want the ease and lowered cost of an elopement but the presence of a few of your nearest and dearest, you might want to consider these quasi-elopements. These packages often include venue, bouquets, boutonnieres, seating, an officiant, champagne, cake, spa treatments, one or two night lodging for the couple, and a wedding coordinator to oversee everything. Many venues offer extras such as ceremony photography, restaurant reservations, or gourmet breakfasts… all you have to do is click an extra box or let them know!  These packages generally utilize the venue's resources, so you lose the stress of working with outside vendors. You can think of this option as the ultimate romantic weekend getaway, briefly interrupted by your closest family and friends showing up to see you get married! No stress or responsibility involved.
These packages are great for the couple that wants to elope but absolutely have to invite a few select people under threat of disownment. Some may argue that elopement packages are just small weddings, not true elopements, but when you choose this option all you have to do is show up, dress up, and get married!
Choosing to elope should be a joint decision, and it should never be done as a last resort or because you feel like you have to. It is a big choice, and it is not always an easy one. Make your elopement work for you. A popular option is to have a ceremony just for you and your fiancé and have a reception a couple of days later. You can also bring a friend along who is great with a camera and send out photos or videos to everyone you would have invited. You could also invite a few family and friends to stand as witnesses and then celebrate at your favorite restaurant or bar.
If you choose to elope and regret it later, don't forget that you can always plan a vow renewal ceremony that fulfills the experiences you may feel are missing. Waiting to have a large event until you are financially secure might even lead to a more enjoyable wedding!  Instead of celebrating the birth of your marriage, you could celebrate that your love hasn't changed over the course of five, ten, or twenty years—which is truly a cause to celebrate.