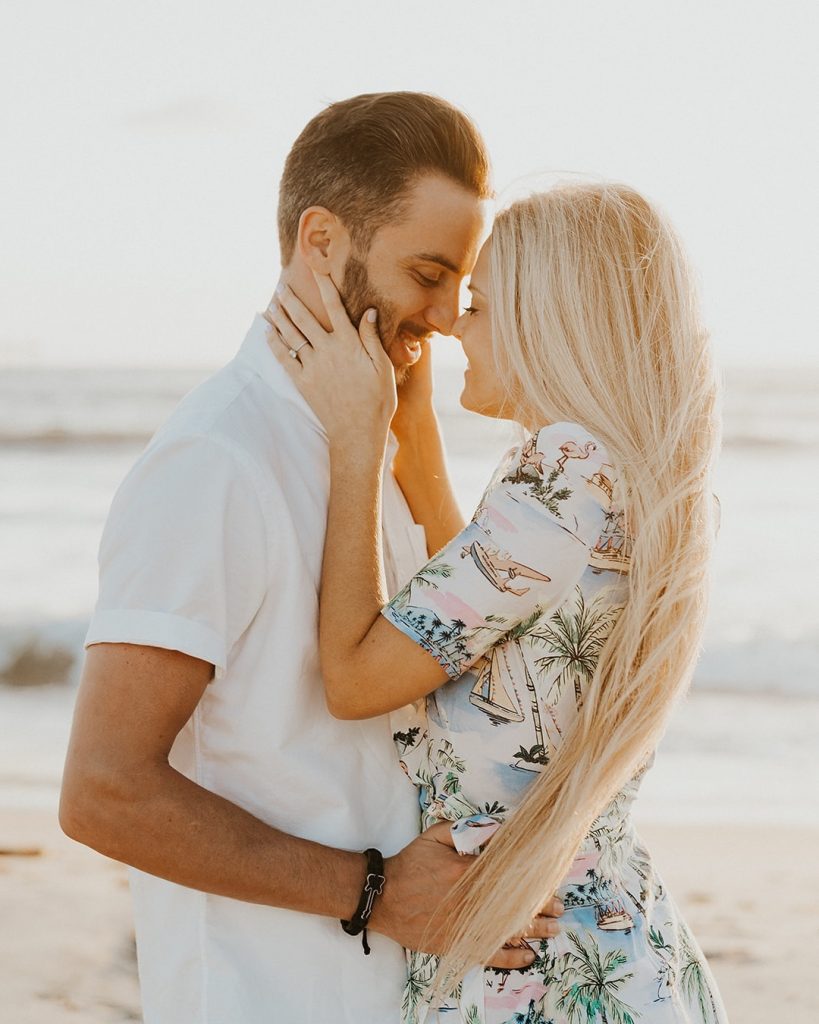 Brilliant Earth jewelry expert Jessica Anand is frequently asked by our customers about how they can find out their girlfriend's ring size without her knowing. Here we've shared some of Jessica's best tips and tricks!
Request a Free Ring Sizer
We are happy to send you a complimentary plastic ring sizer so that you can easily measure your ring size at home. Plastic ring sizers shipped to the US and Canada will arrive within five to seven business days and delivery time to Australia may take longer.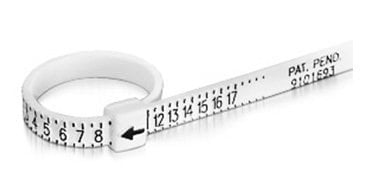 1. Be Subtle
If you are absolutely set on a surprise proposal but you still want to find out her ring size directly from the source, ask your girlfriend in a very subtle, smooth way. You can pretend, for example, that you are going to buy a ring for your mom/sister/aunt/niece etc. Make sure that this pretend recipient is someone whose hands are similar in size to your girlfriend. Casually ask what her ring size is for reference. If you really want to beef up the ruse, purchase an inexpensive ring and show it to her. Have her try it on and everything! Maybe afterward you can actually give that ring to your mom/sister/aunt/niece to appease your guilty conscience!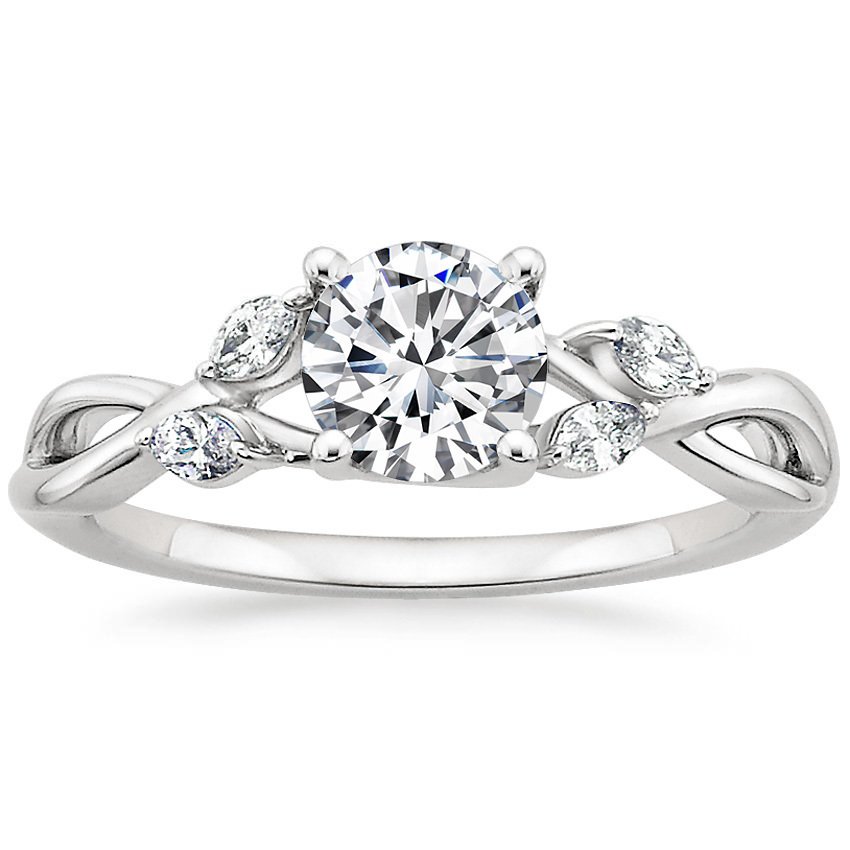 2. Ask Her Friends
A great way to find out her ring size is to ask one of her friends. Friends occasionally have this insight! And, if the friend doesn't know right away, she can be the one to ask (nonchalantly). Even better, ask the friend to take your girlfriend engagement ring shopping "for fun." Have her get professionally sized and ask her friend to report back to you. It's best to choose a friend who might have once had acting aspirations!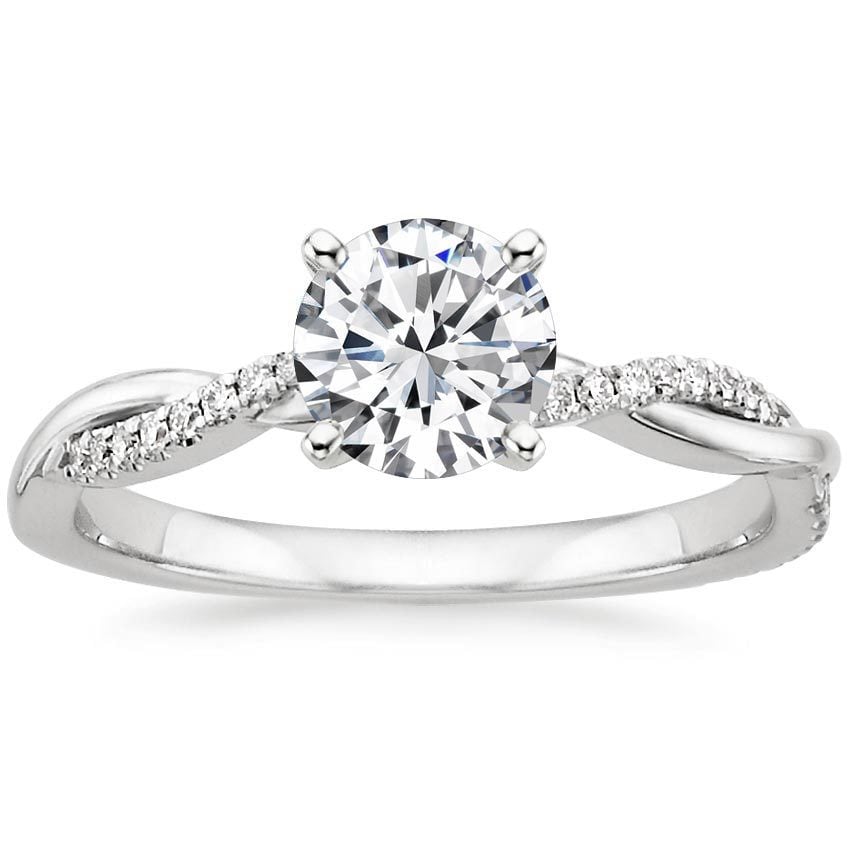 3. Borrow One of her Rings
Another method is to snag one of her old rings for a day. You need to be careful with this method because it might backfire on you! Make sure that you grab a ring that she wears on a similarly sized finger, the ring finger of her right hand being the optimal choice (unless, of course, she wears a ring on her left ring finger, which is less likely). Even if you bring in a thumb ring we can usually come up with a close approximation of what size her ring finger will be. If you choose this option, make sure that you choose a ring that isn't overly important to her and wouldn't cause any emotional distress if she notices it missing!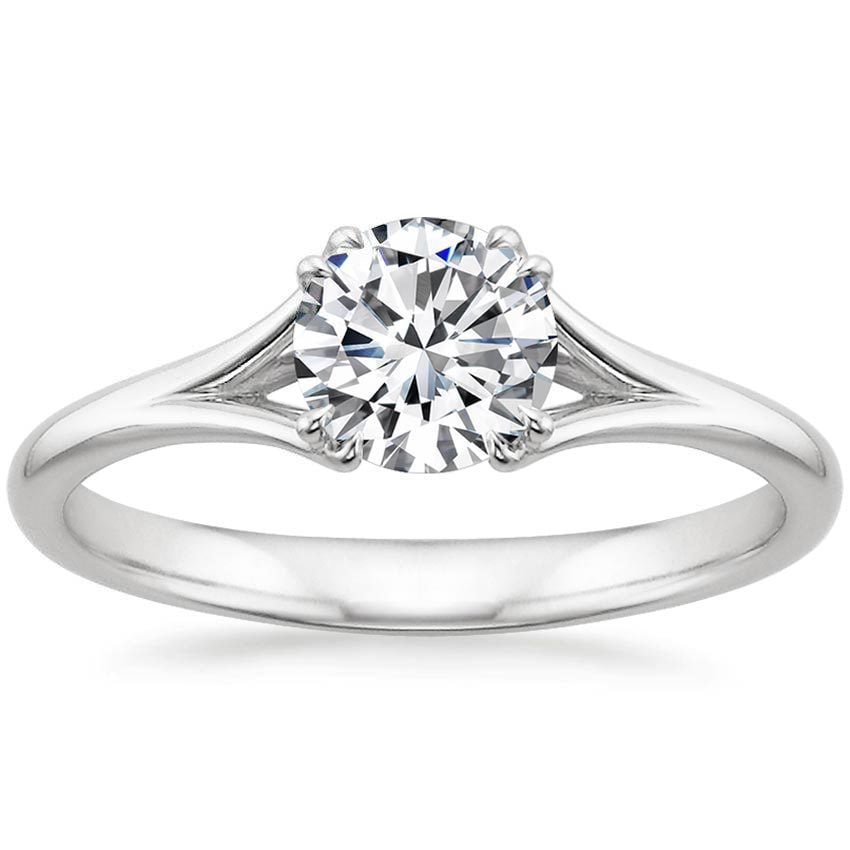 4. Leave a Trace
If you are terrified of losing one of her rings try this method instead. Take one of her rings and place it on a piece of paper. Draw a circle on the inside and outside of the ring. Do this several times to make sure that your ring traces look consistent. We can usually figure out the diameter of her ring from your sketch!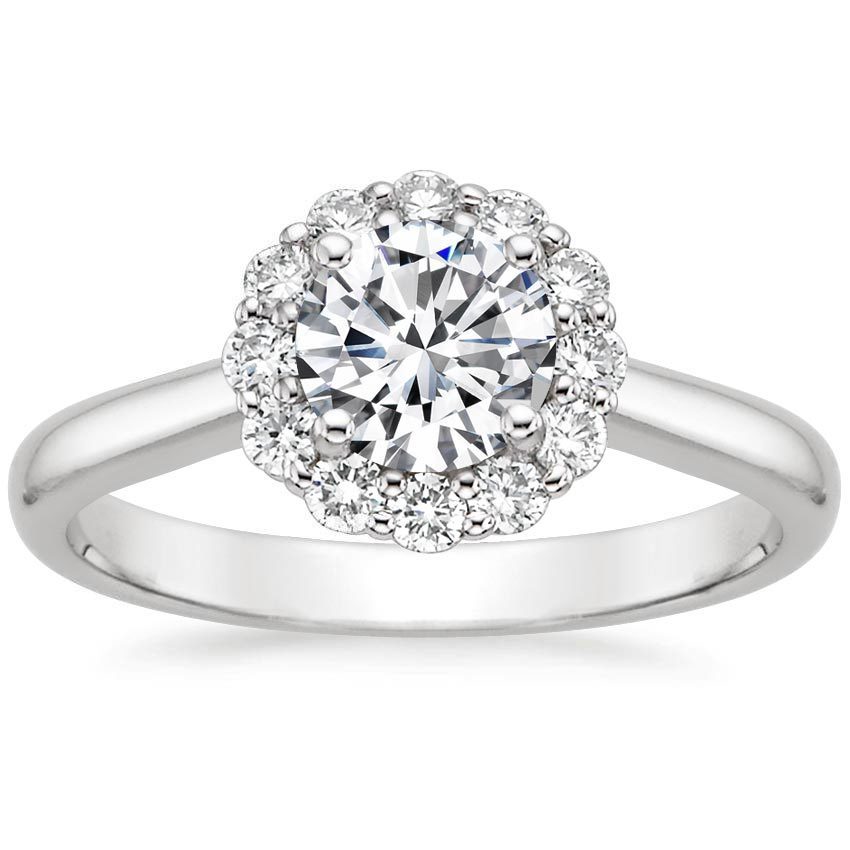 5. Enlist a Friend
If one of your partner's friends is engaged, ask her friend to let your girlfriend try on the ring. This will put you in a ballpark size range to start out with. You can also use this as an opportunity to ask what she thought of her friend's ring (in private) and try to do a little sleuthing as to what style of ring she would like for herself.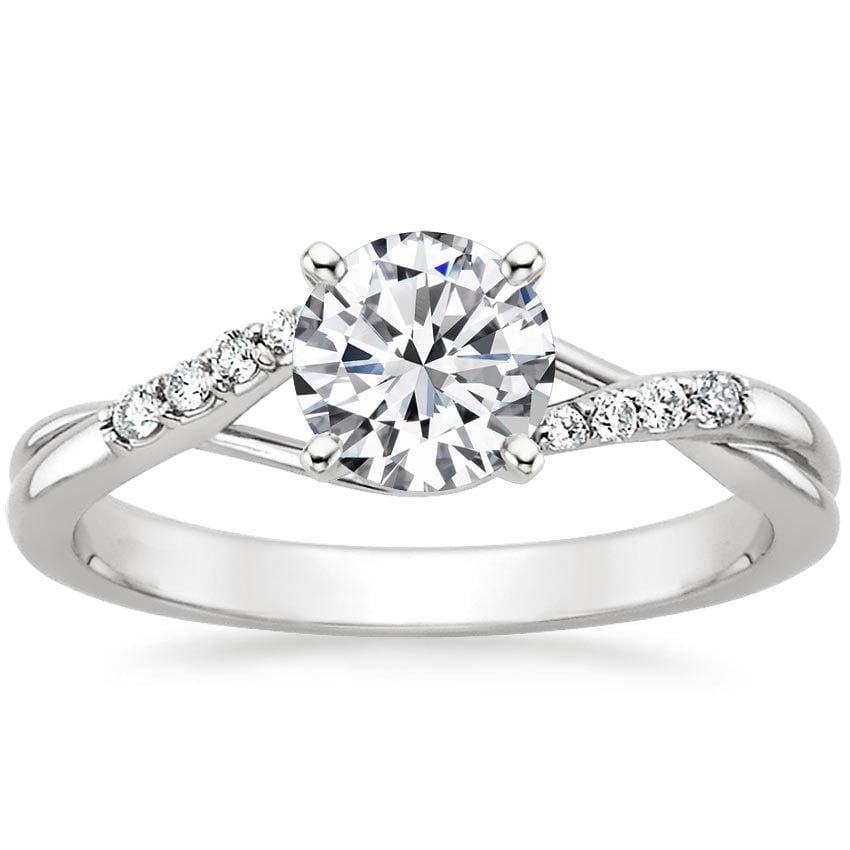 6. Compare Fingers
This method is a little more difficult, but if you are desperate, go ahead and try it out! When you are holding her hand,see if one of her fingers is similar in size to a finger of yours. For example, her ring finger might be as big as your pinky. This method isn't amazingly accurate, but the more information we have on her ring size the closer we can get!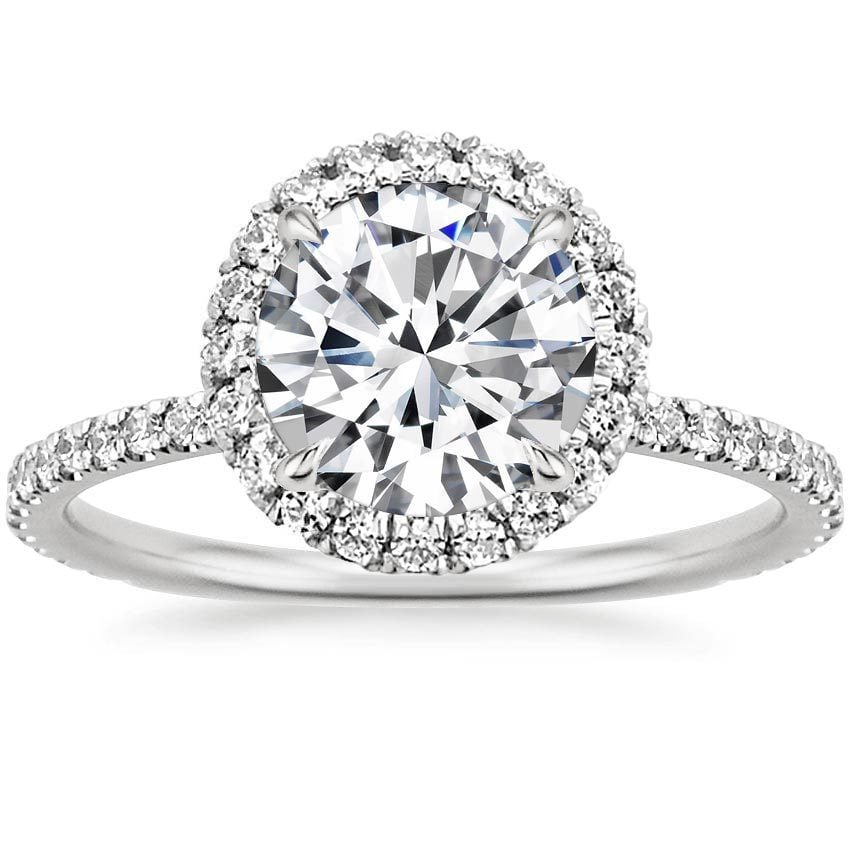 7. Ask Your Partner!
There are some people in this world who like to do things the hard way, and then there are those who are very straightforward. If you and your partner have been discussing marriage for quite some time, ask her outright what her ring size is! Don't worry though— you can still have the element of surprise. After all, she doesn't know when you're going to ask her, or how! If she doesn't know her ring size, she can find it using our printable ring sizing guide.
Keep in Mind:
The two most accurate ways to confirm ring size are to come in and have your partner sized by us in person or have them visit a local jeweler. Using one or several of the methods above will result in a very good approximation, but there is always the risk that it will be slightly off.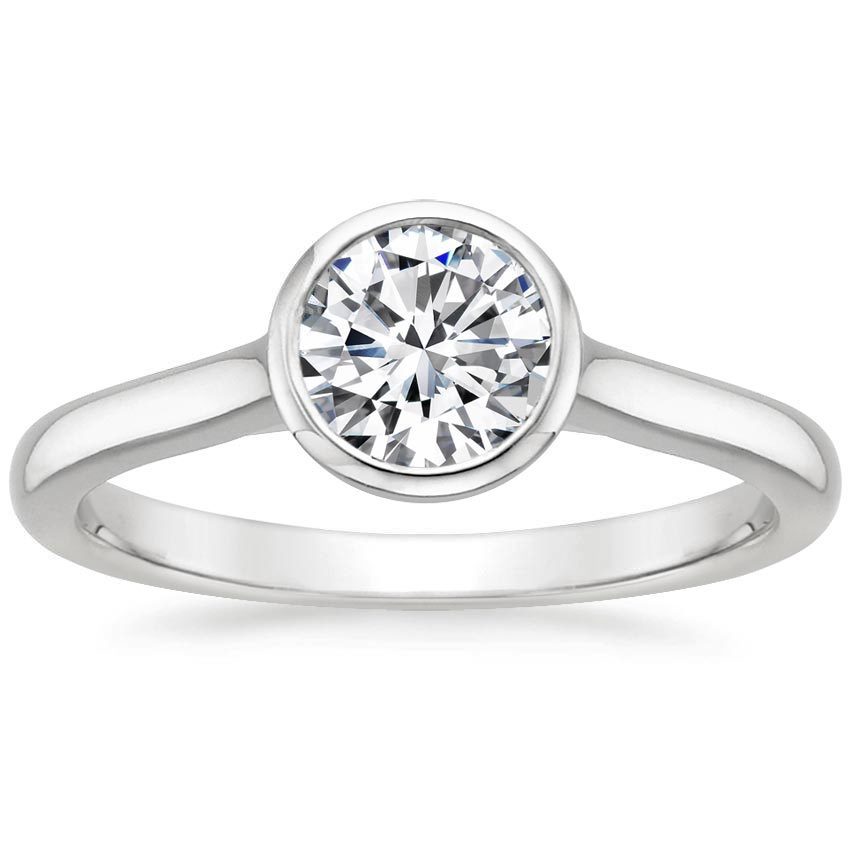 Please note that for custom designed rings, we highly recommend visiting a local jeweler or coming in and having her finger sized with us, as custom pieces are final sale and may not be able to be resized in the future. Err on a larger size so that it will be guaranteed to slip over her finger when you propose.
Interesting Ring Size Facts:
Our dominant hands tend to be slightly bigger (so make sure you are measuring for her left!)
The most common women's ring size is 6 to 6.5.
Wider rings have a tighter fit than thinner bands, so if you borrow a ring for us to measure, try to make sure that it is the same width as the ring you plan on purchasing.
Brilliant Earth is happy to ship you a free ring sizer, so that you can measure your ring size in the comfort of your home!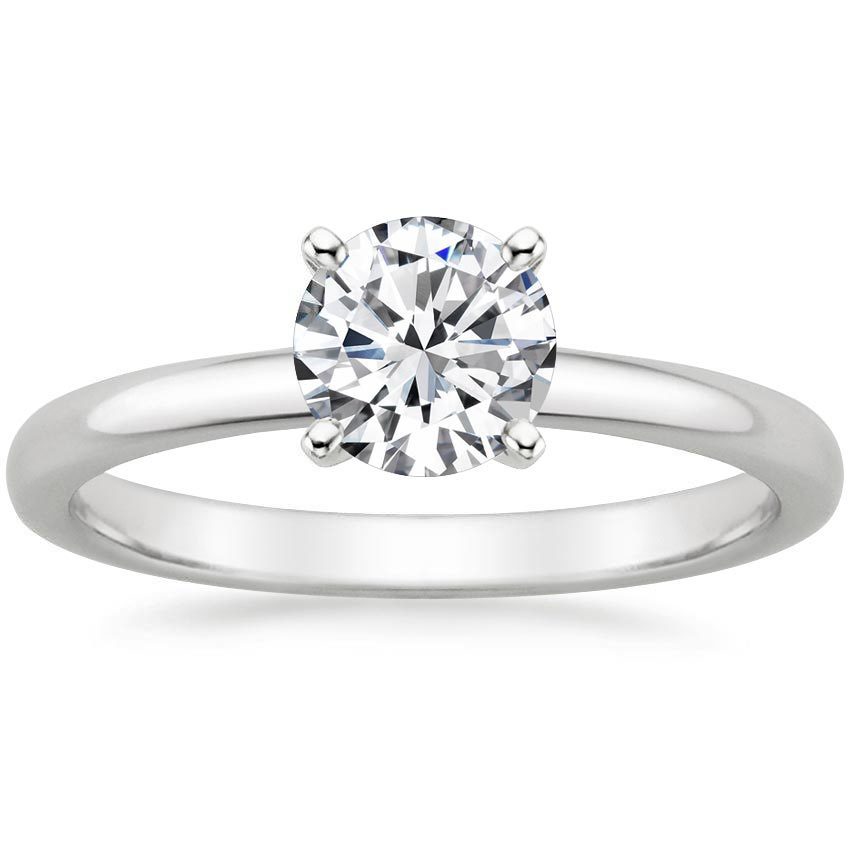 What if I just can't figure out the size?
If you simply can't figure out the size or you don't want to risk it, consider choosing a temporary setting to propose with. Our temporary setting is our 18K White Gold 2mm Comfort Fit Ring. You have sixty days to propose, have her properly sized, and send the ring back. Once you have her perfect size, we can set your diamond in your ideal setting.  This way she gets to see the diamond you chose, but there isn't the risk of having to resize the actual setting. Please contact us about this option, so we can explain the exact process to you! This is also a great option for those who don't know whether to purchase an engagement ring before or after proposing.
Good luck!