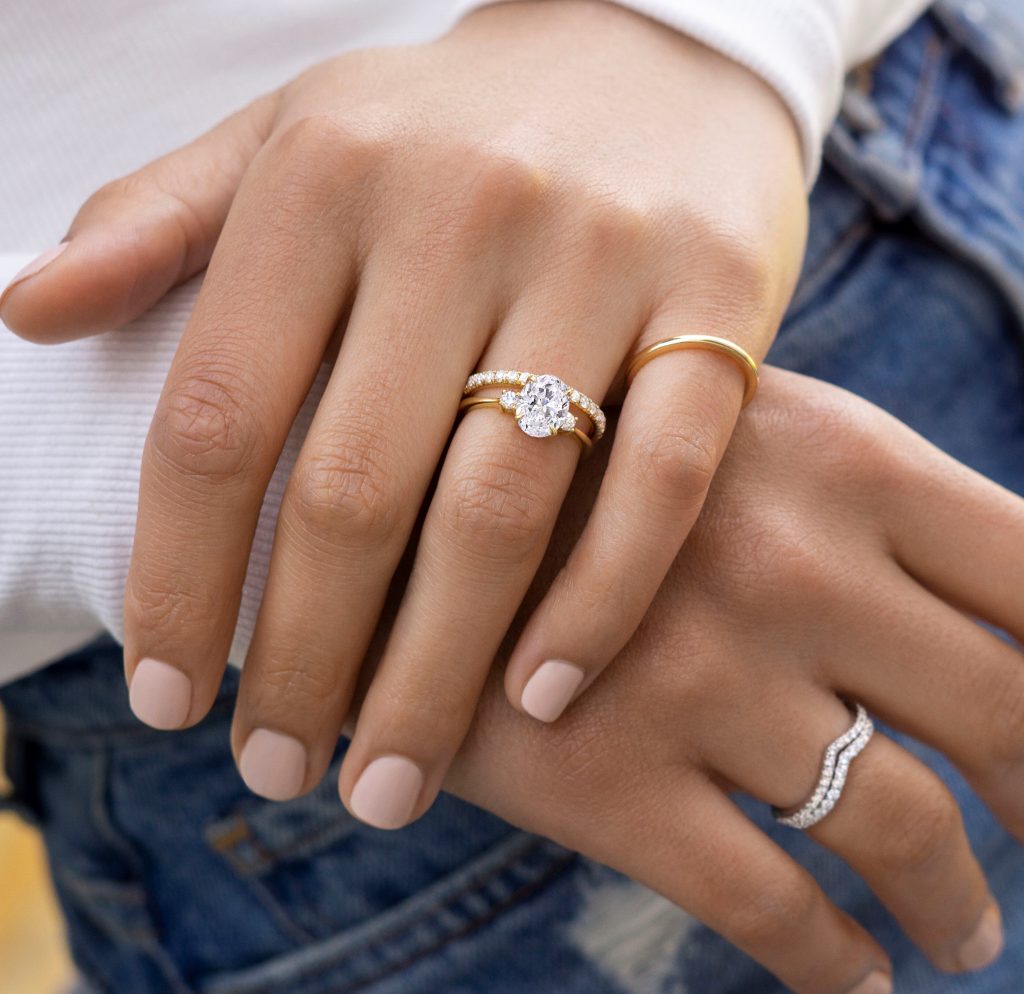 While many of us are fortunate enough to be able to stay at home during this time, having our normal routines thrown off balance can be challenging. Staying present, creating a schedule and finding new projects are great ways to take care of yourself while navigating your new normal.
At Brilliant Earth, we understand your fine jewelry pieces are special items you'll want to treasure for years to come. As you create your new self care to-do list, we encourage you to also spend time on jewelry cleaning & care! To return the original sparkle of your favorite Brilliant Earth piece and to help maintain its strength and brilliance, we've pulled together some expert tips.
Take Care of Your Hands!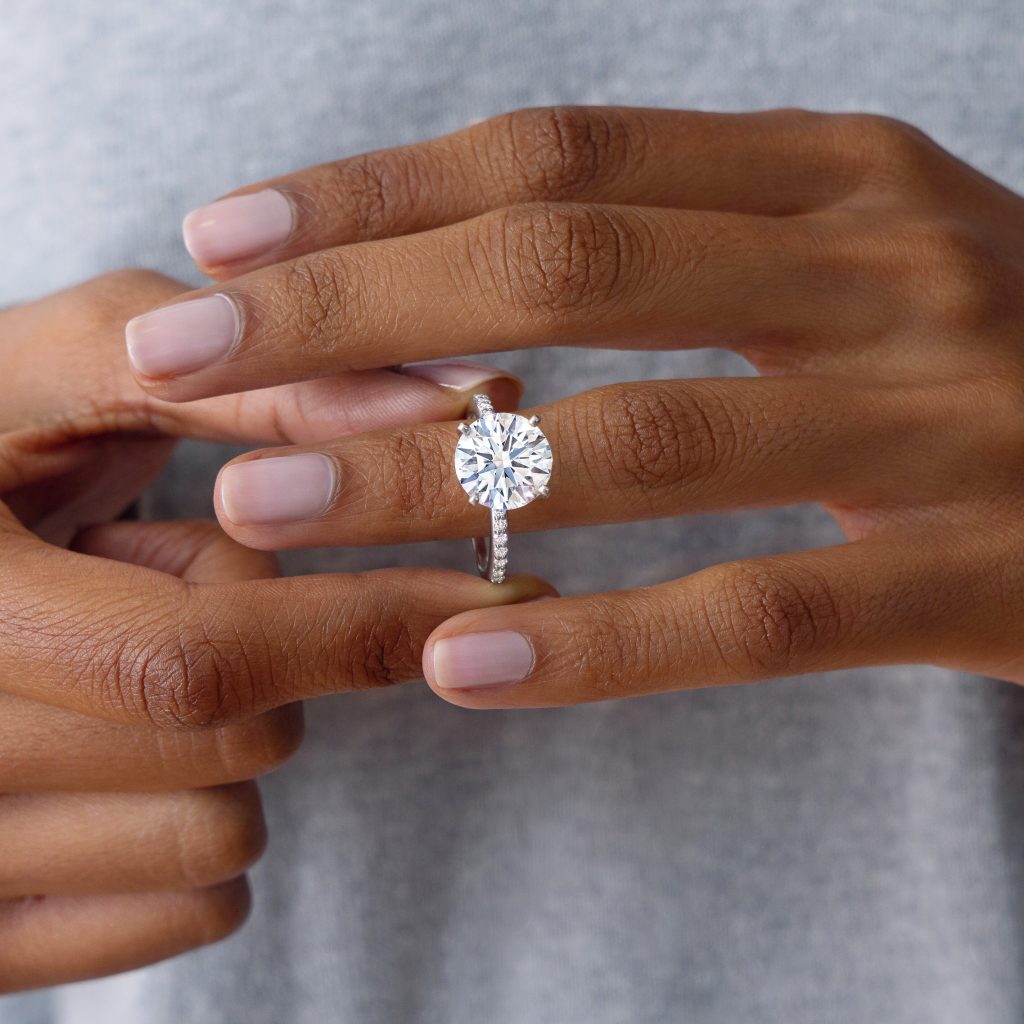 Always practice "last on, first off!"  This means putting on your jewelry, especially rings, last in the morning after getting ready and taking them off first thing when you are about to do an activity that heavily uses your hands. This will protect your rings from household activities such as cleaning, bathing, and sleeping. Putting a ring dish by the sink is a great reminder to take off rings before washing dishes. Increased hand washing and hand sanitizer use can also put more wear on your rings, and we recommend removing these items before regularly applying hand sanitizer.
How to Clean Your Jewelry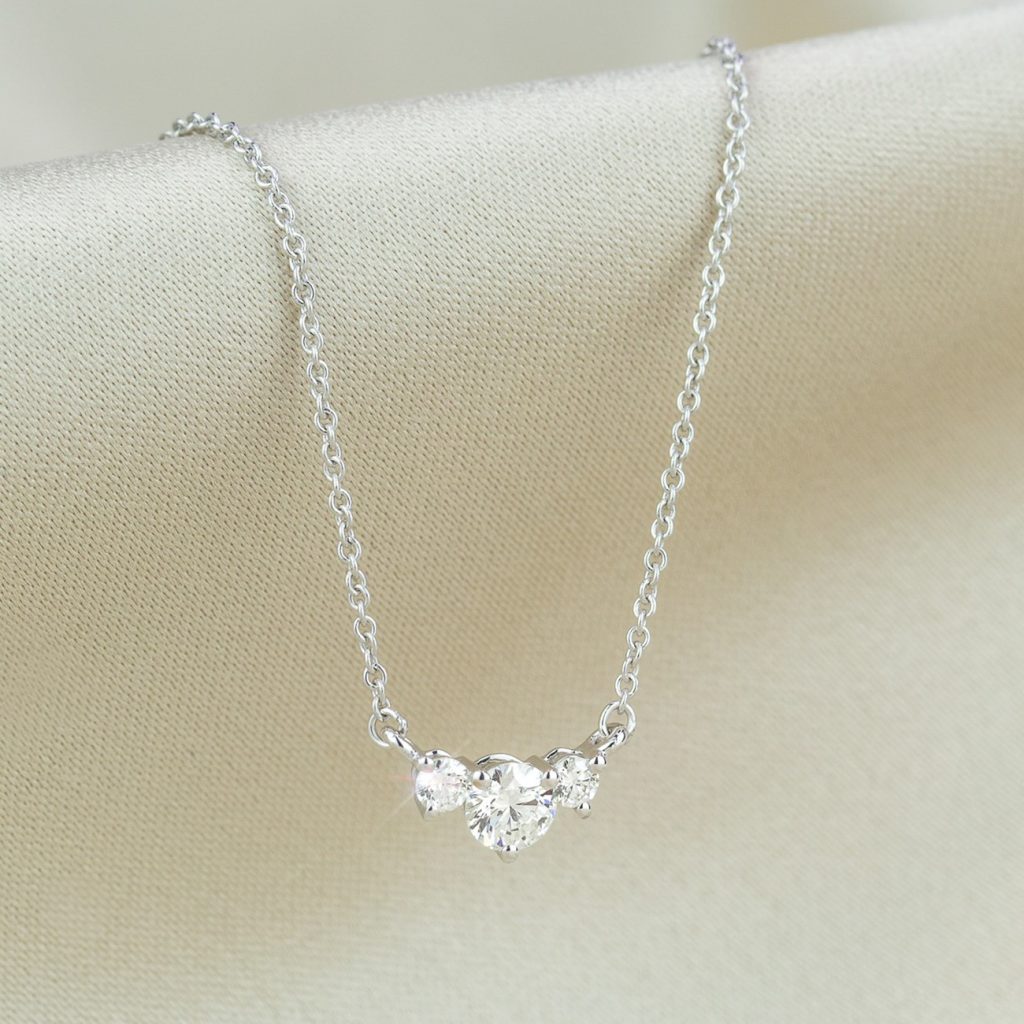 Air pollution, dirt, and daily wear can dull the surface of your jewelry and cloud the brilliance of a gemstone. Professional cleanings are recommended as frequently as once a year, depending on how often you wear your jewelry. While at home, we recommend using Brilliant Earth's gem & jewelry cleaner to clean your diamond and sapphire jewelry (purchases that include diamonds and sapphires will include our cleaner upon delivery).
You can also clean your jewelry at home with gentle hand soap and a baby toothbrush, which should be all you need to keep your fine jewelry sparkly. Be gentle when cleaning, particularly around the prongs and with jewelry featuring delicate pavé diamond accents. Carefully rinse with lukewarm water and dry with a soft lint-free cloth, to avoid snagging any prongs. Avoid water entirely for gems secured without prongs (i.e. pearls secured with glue).  Water and temperature changes can cause the glue to break down and puts you at risk for gem loss.
Know Your Gemstone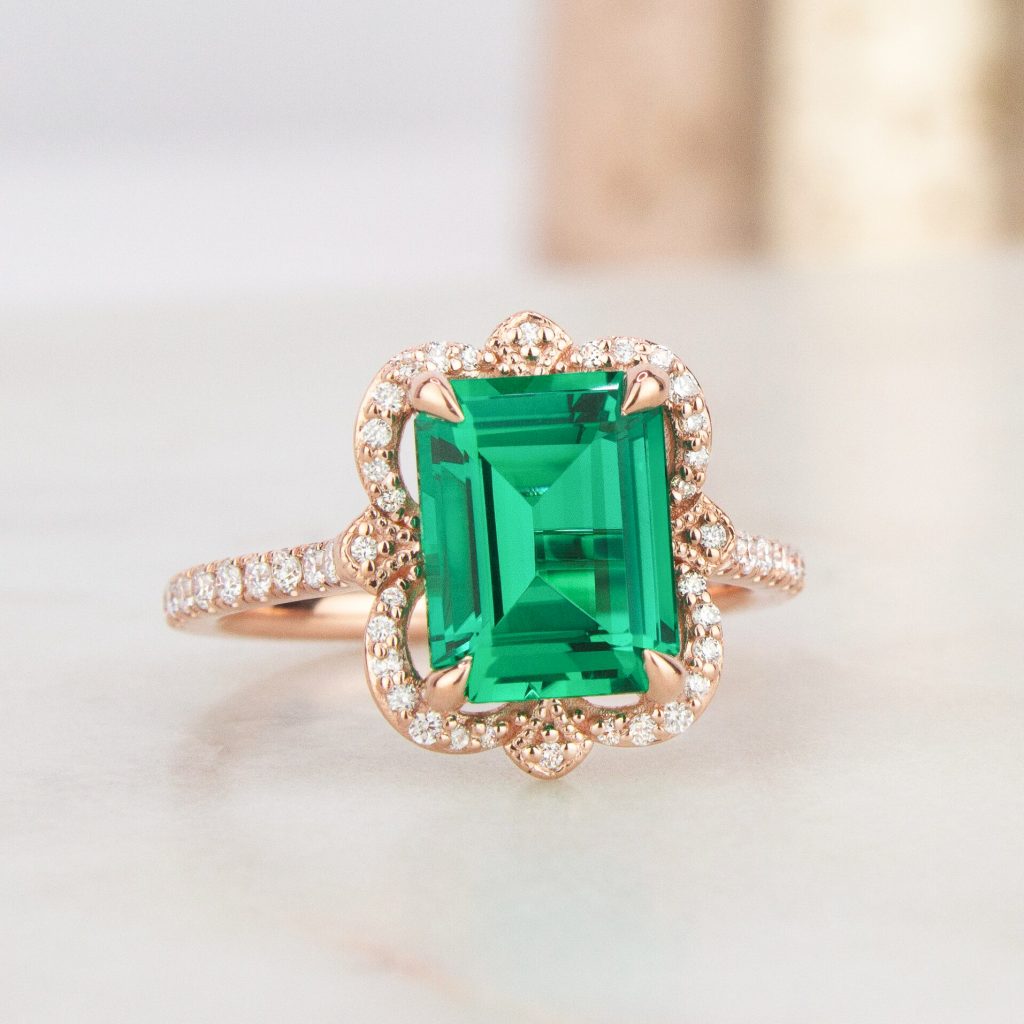 Read up on the Mohs hardness of your gemstone. The Mohs rating is a measurement tool used by jewelers and gemologists to determine how strong a type of gemstone is. With Mohs ratings ranging from 9 to 10, sapphires, moissanites, and diamonds do well with daily wear and more thorough cleanings. These are the gemstones we most highly recommend for engagement rings and wedding bands because of their strength and durability. Softer gems such as peridots, morganites, emeralds, aquamarines, amethysts, and others, will scratch more easily and may be a better fit for special occasion rings or in pendants, earrings, and other settings away from your hands.
Different Rules for Different Metals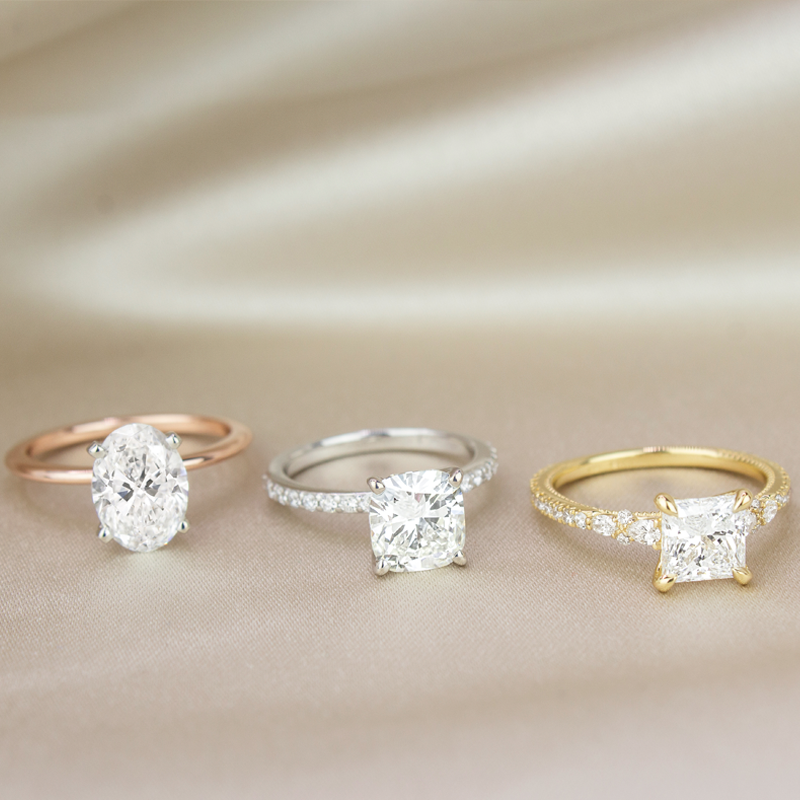 Different precious metals will have different care needs and will age differently over time. Platinum, for example, sustains small scratches more easily than other metals, and may start to take on a matte appearance. Many people enjoy the visual appeal of this unique luster, but you can have the platinum surface professionally re-polished to return it to a more reflective finish. As platinum is denser than gold, it can sometimes wear away at gold when worn next to one another over time. This is why we recommend, when mixing metals, to pair metals of the same karat weight and density.
Sterling silver, which many of our pendants and bracelets are made with, will tarnish or dull as a result of exposure to humidity. When possible, keep your silver in an air-tight container. To remove tarnish and keep your silver bright, gently rub the metal with a silver jewelry cleaning cloth. More extensive tarnish can be removed with liquid silver cleaner or by a jeweler. Chlorine and bleach accelerate tarnishing and should be avoided – so don't wear your silver jewelry to the pool!
18K white gold jewelry is plated with rhodium to provide a bright white finish. With daily wear, or exposure to household chemicals, rhodium plating gradually will come off and expose the natural, yellowish-white tone of metal underneath. Many people continue to wear white gold long after the rhodium plating has worn off, but you also have the option of having your jewelry professionally re-plated to return it to its bright white color. How quickly the rhodium wears away depends on body chemistry and lifestyle: exposure to cleaning materials, chlorine, lotions, can speed up wear.
Final Thoughts
We hope these tips will help you keep your jewelry sparkling and bright! If you have other questions about how to maintain your fine jewelry, let us know in the comments below or on our Instagram, Facebook, or Twitter!