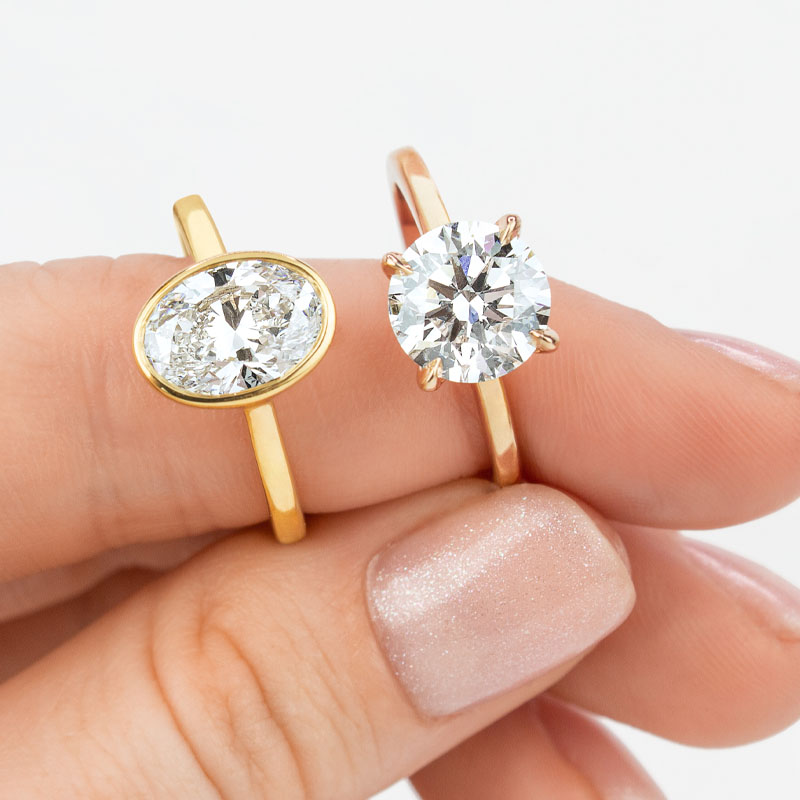 When it comes to finding the perfect engagement ring, knowing all of your options is a great place to start.
Although there are infinite ways to customize and innovate on existing engagement ring styles, it can be helpful to know the basic terms for the most common and popular engagement designs when starting your search. To help clarify the differences between popular styles of engagement rings, we've created a brief list of the basics to help first time ring shoppers get started.
Solitaire Rings
When you think of "engagement ring," the first image to pop in your head is probably of a solitaire diamond ring. Solitaire rings have one center diamond or gemstone and are considered the most classic engagement ring style. Although solitaire rings do not feature accent diamonds, they can still include unique details like a twisted band or hand engraving. Although it's always a good idea to get a sense of your partner's style preferences before buying a ring, a solitaire setting is usually a safe choice since they are so popular and timeless.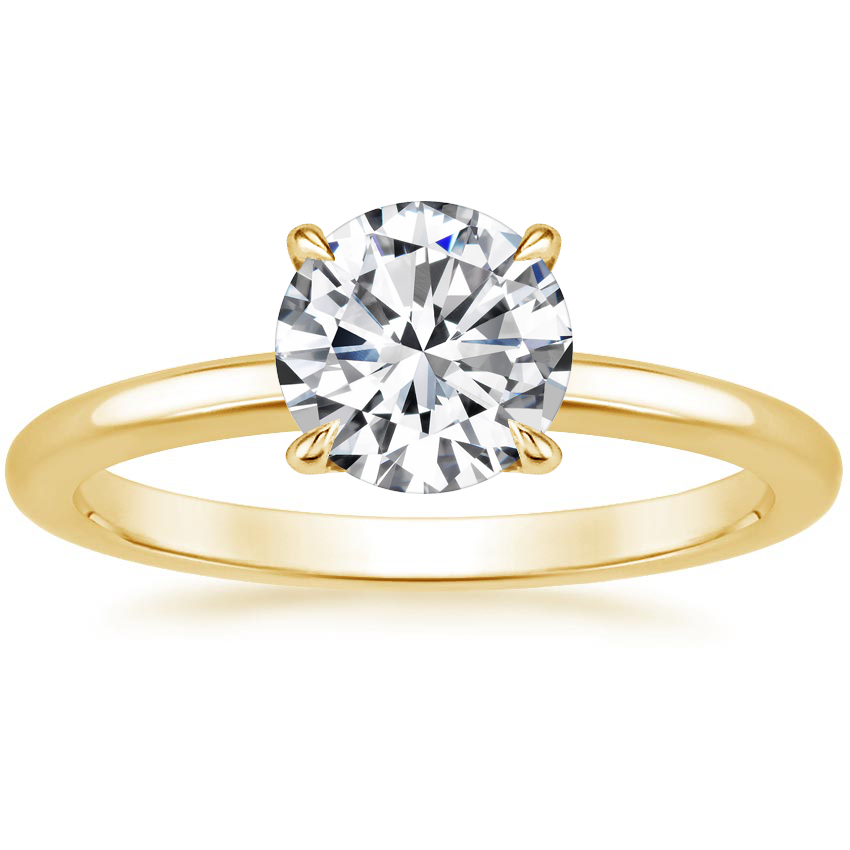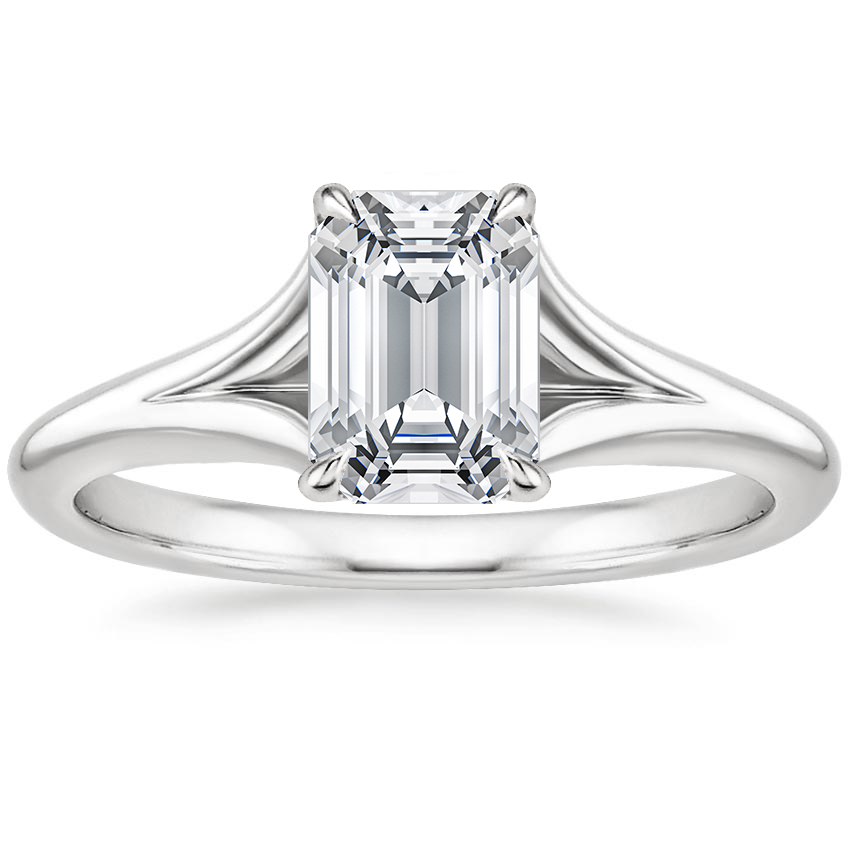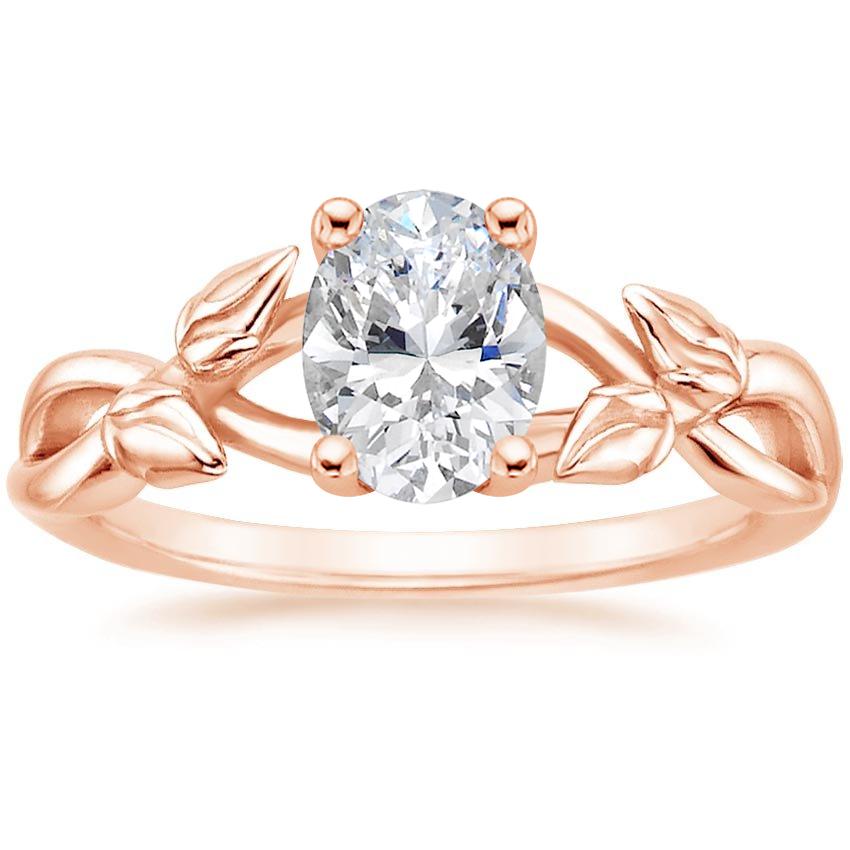 Halo Rings
Glamorous halo rings can have vintage or modern flair, depending on the style. These rings feature a "halo" of sparkling diamonds surrounding the center diamond or gemstone. Halo rings are especially popular for their eye-catching sparkle and because they can make a center diamond appear larger and more brilliant overall. Many celebrities like Kate Middleton, Lea Michele, Jenny Slate, and Katy Perry (among others!) rock halo engagement rings – contributing to the continued popularity of this sparkling style.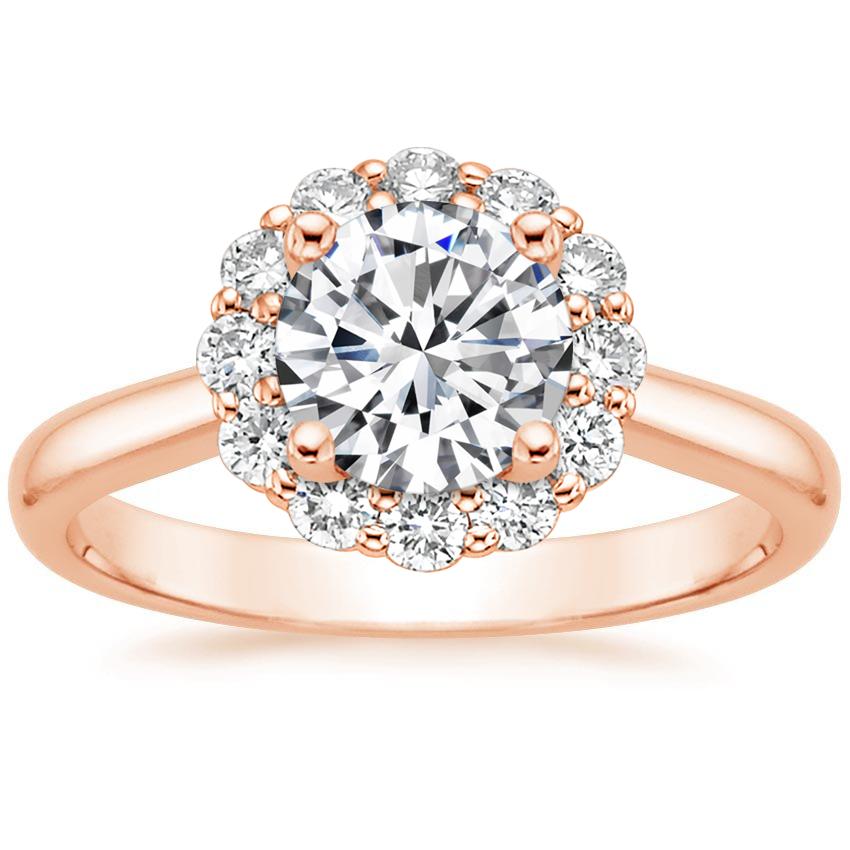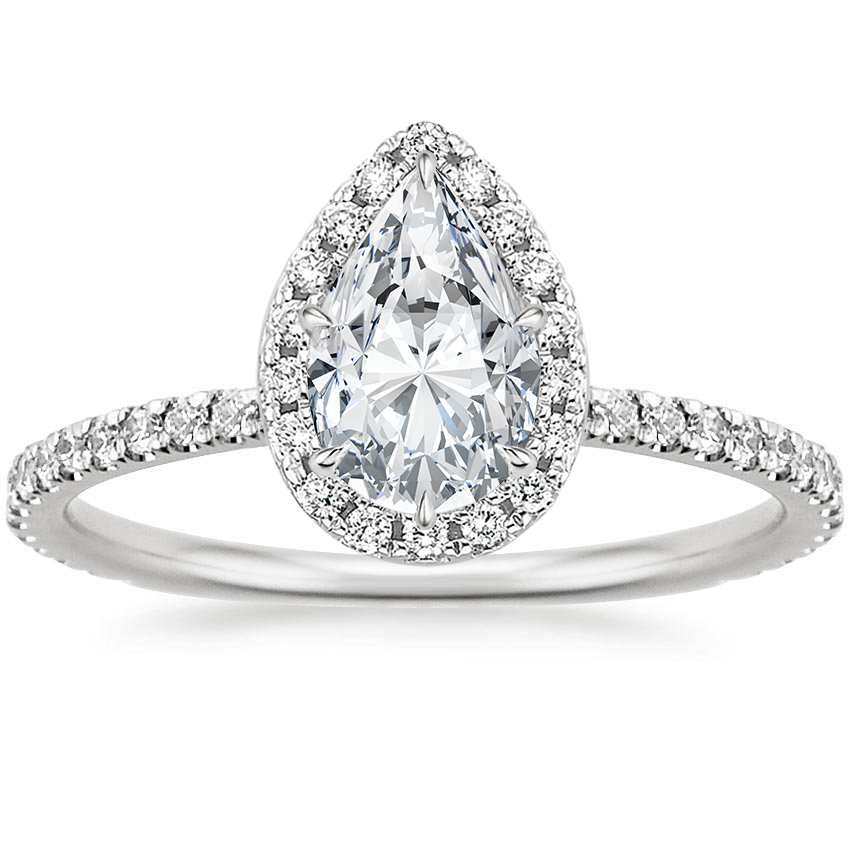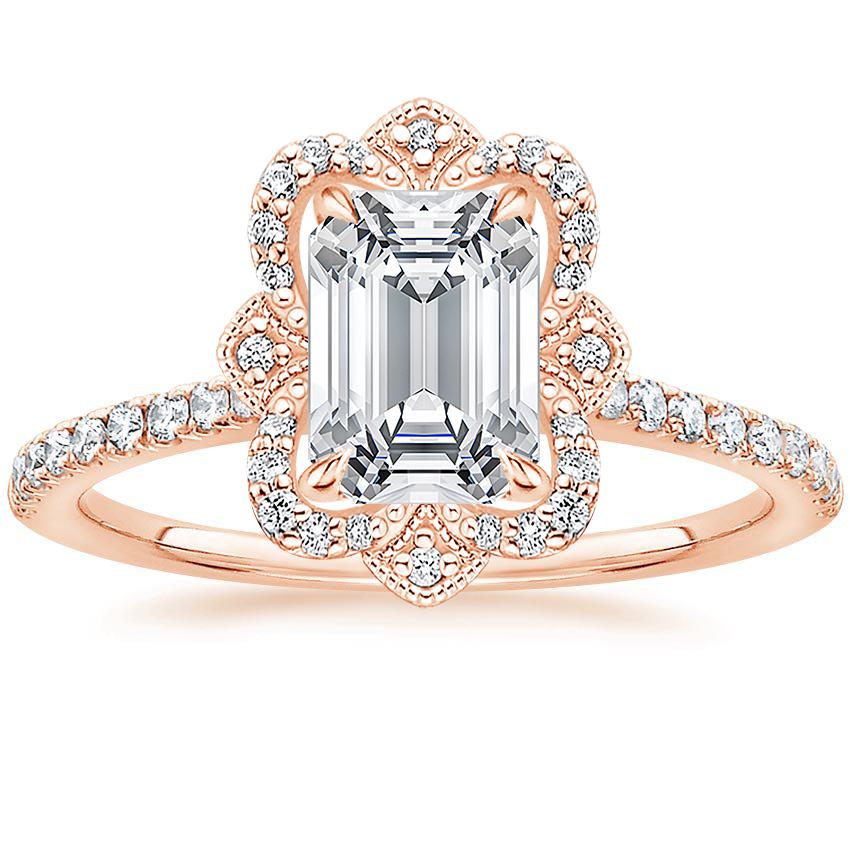 Three Stone Rings
Three stone rings have extra sentimental significance, since the gemstones can represent a couple's past, present, and future together. Three stone rings will feature two accent gems, usually diamonds, flanking a center diamond or gemstone. In addition to the main three gems, three stone rings can also have extra details like a diamond accented band.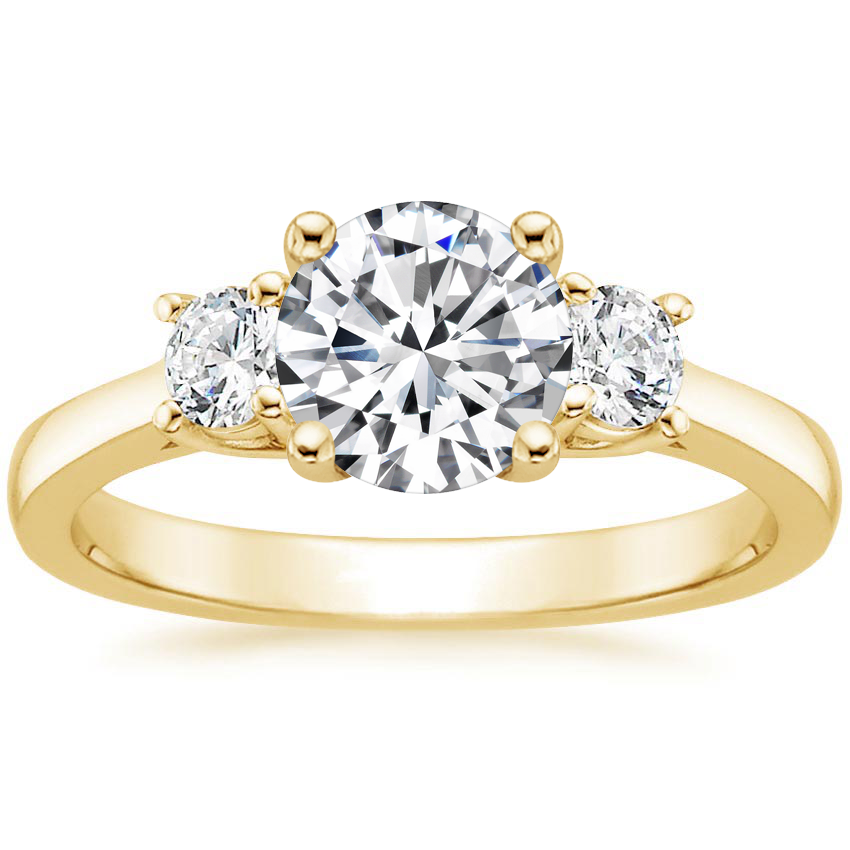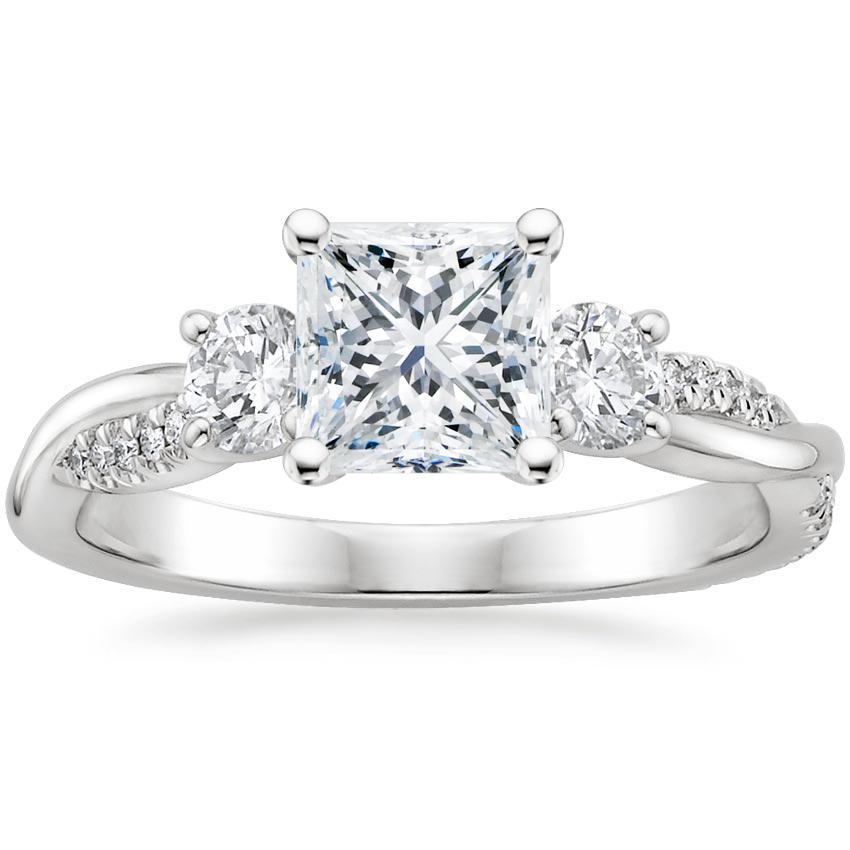 Pavé and Side Stone Rings
From the French word for "paved," rings with pavé diamonds have diamond accents held in place with precious metal prongs, beads or claws. These diamond accents add to the ring's overall sparkle and are a great way to create a luxe look.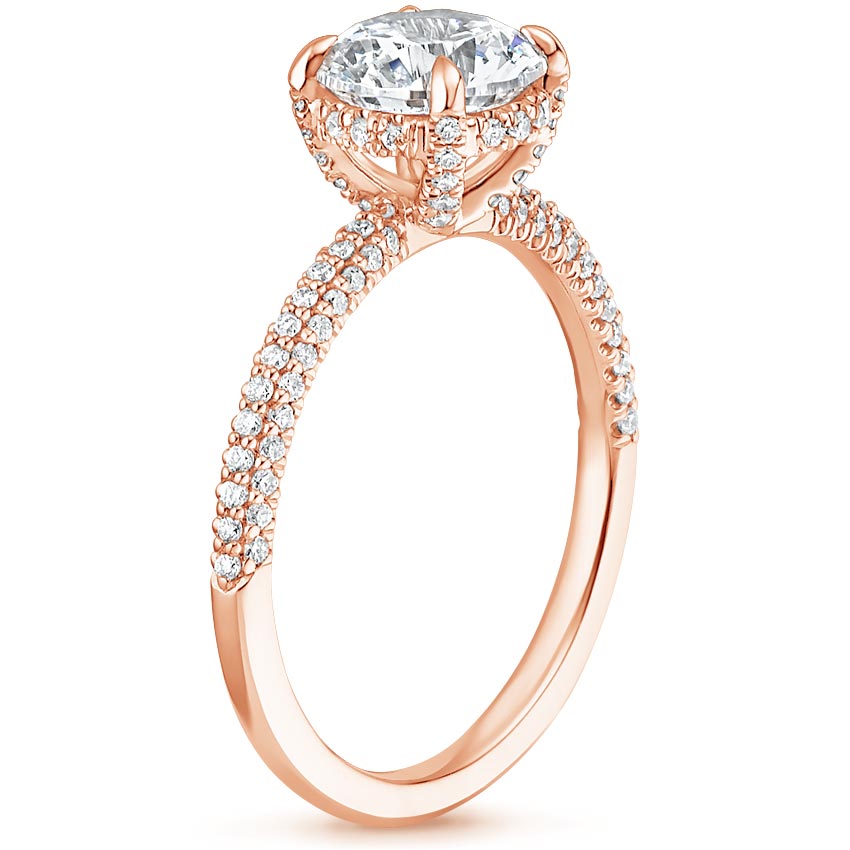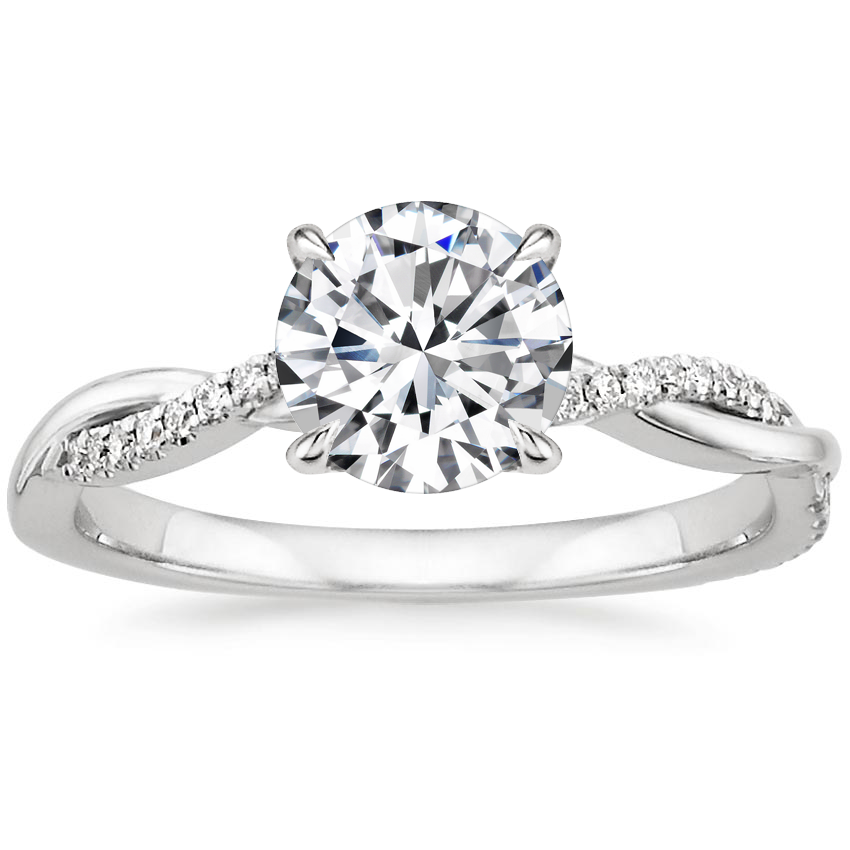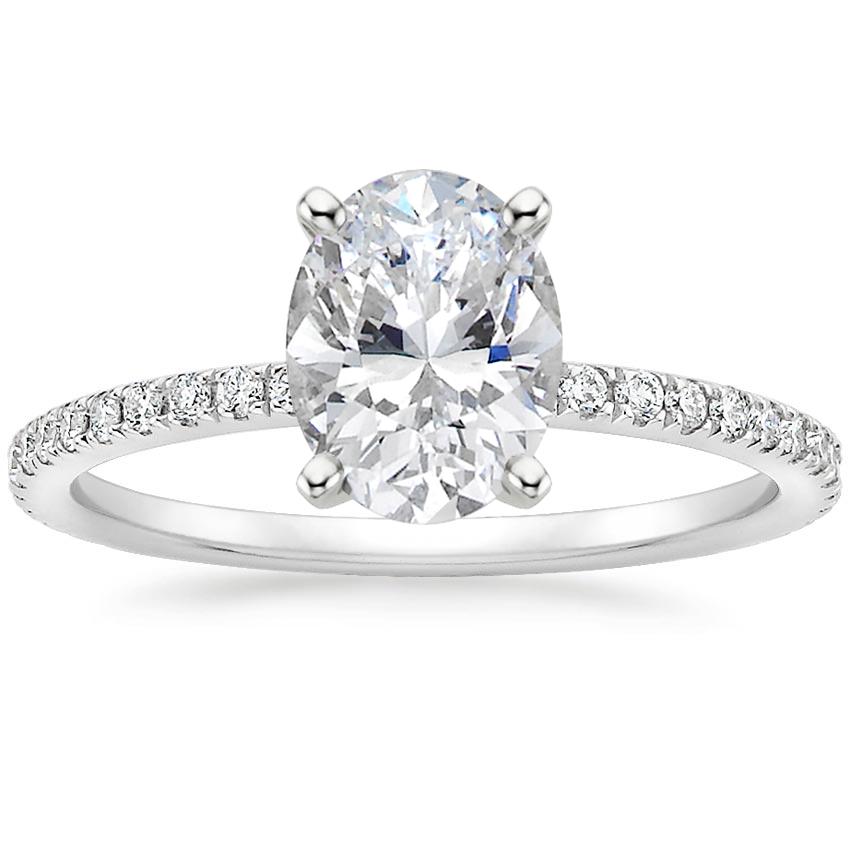 Shared Prong Rings
These beautiful settings feature patterns of "floating" diamond accents along the band. Sculpted beads of precious metal separate the diamond accents, giving them their delicate floating appearance.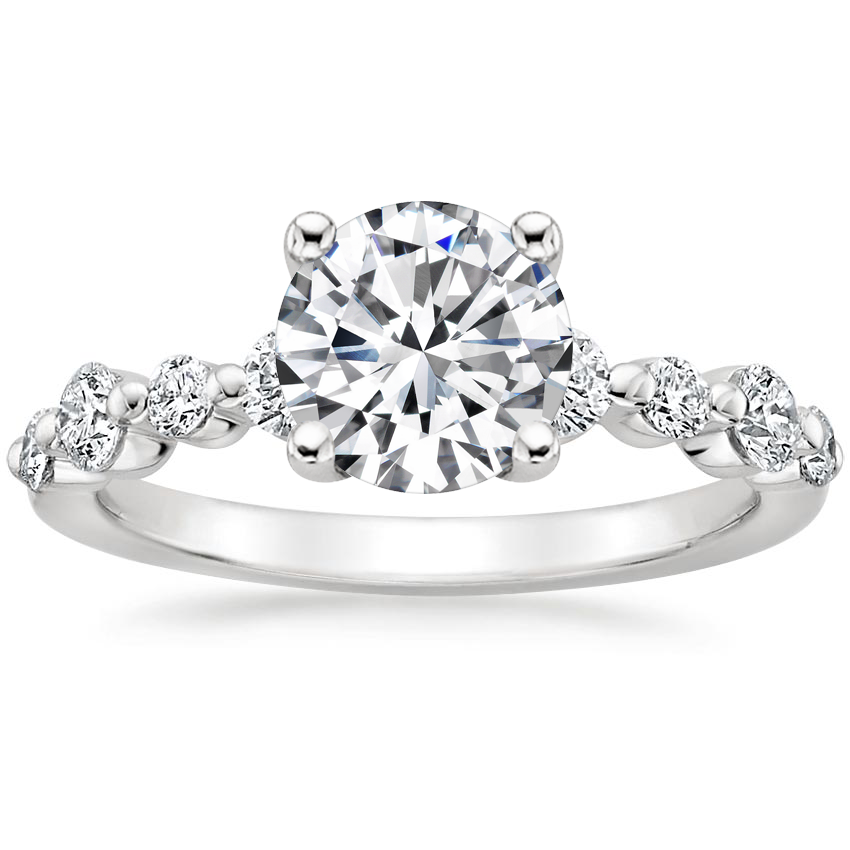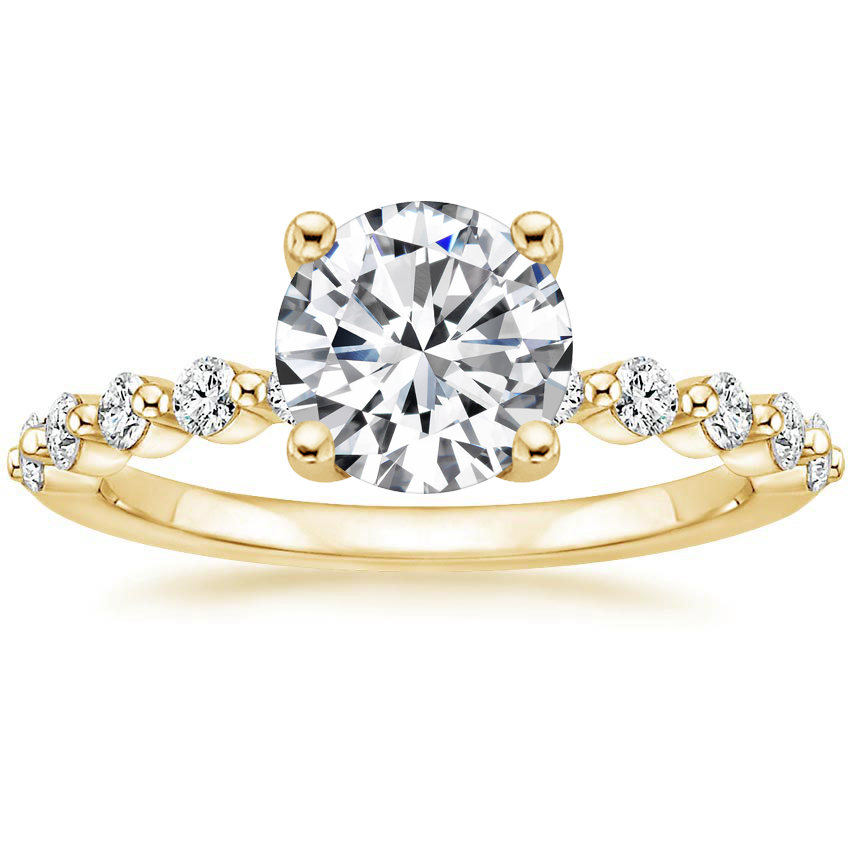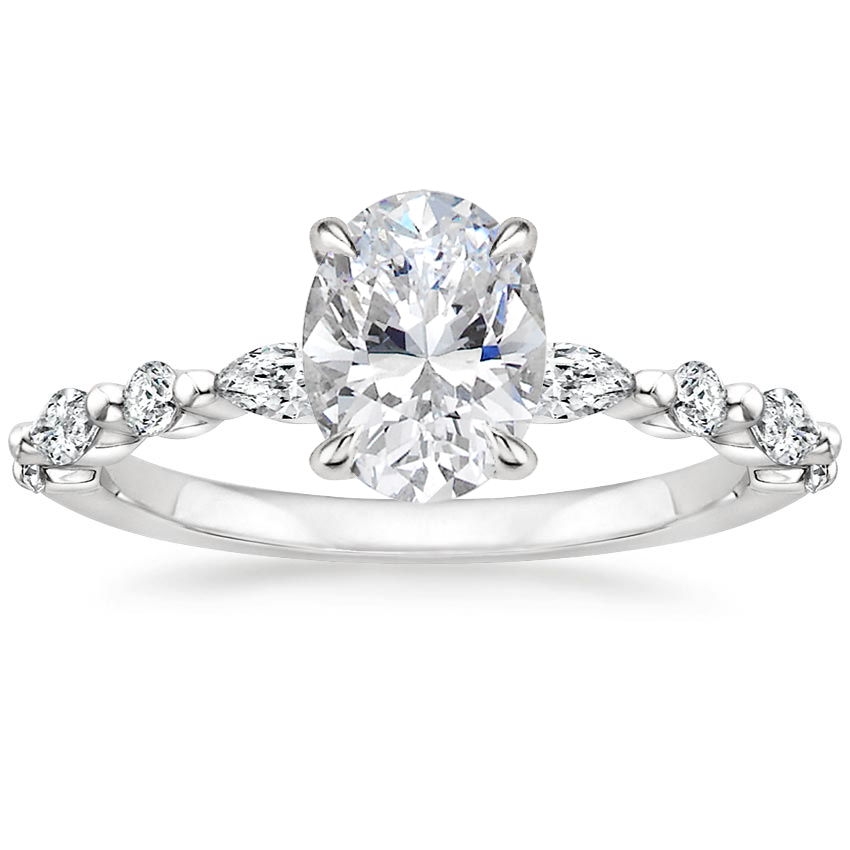 Asymmetrical Rings
Asymmetrical rings feature bands that curve and contour around a center diamond or gemstone, making them appear to have a unique geometric look. These chevron shaped rings are particularly suited to be set with marquise or pear shaped diamonds.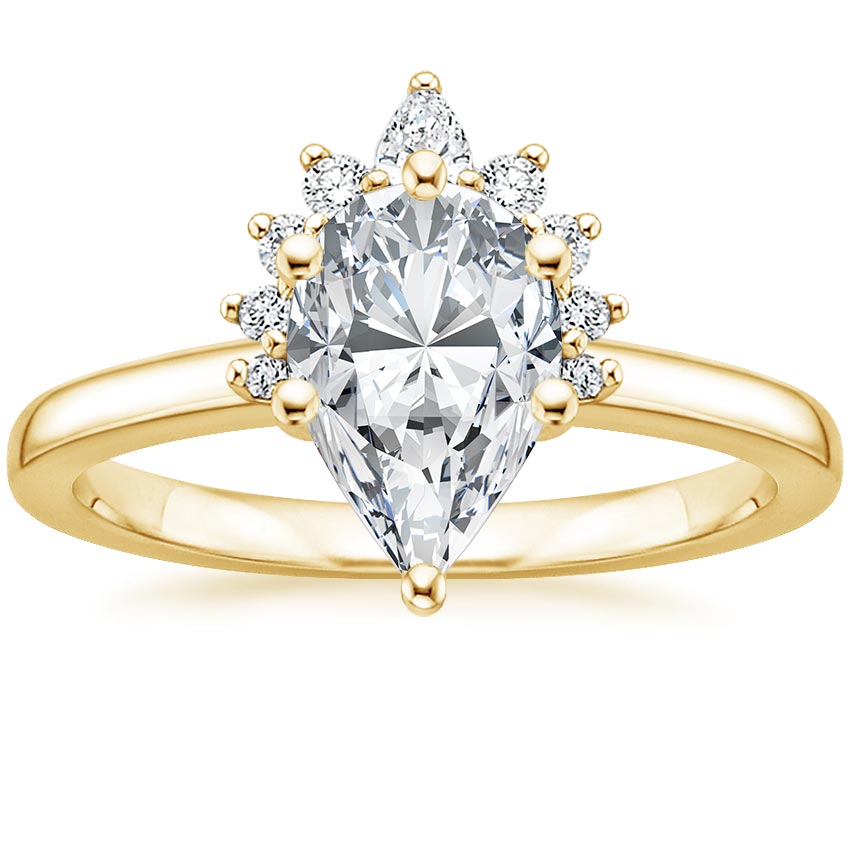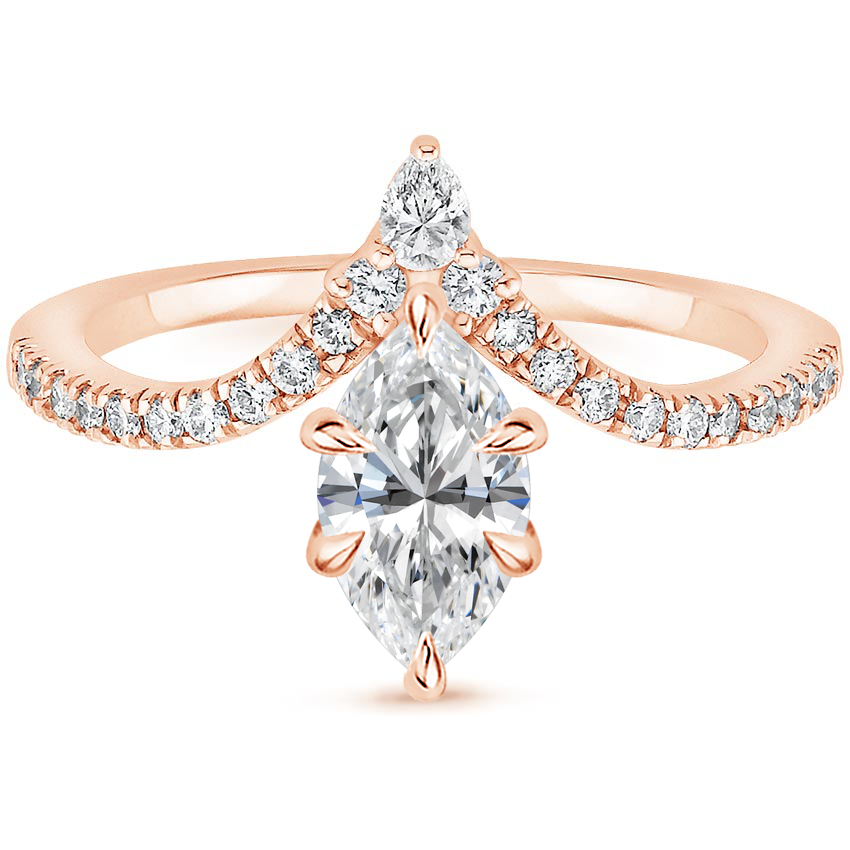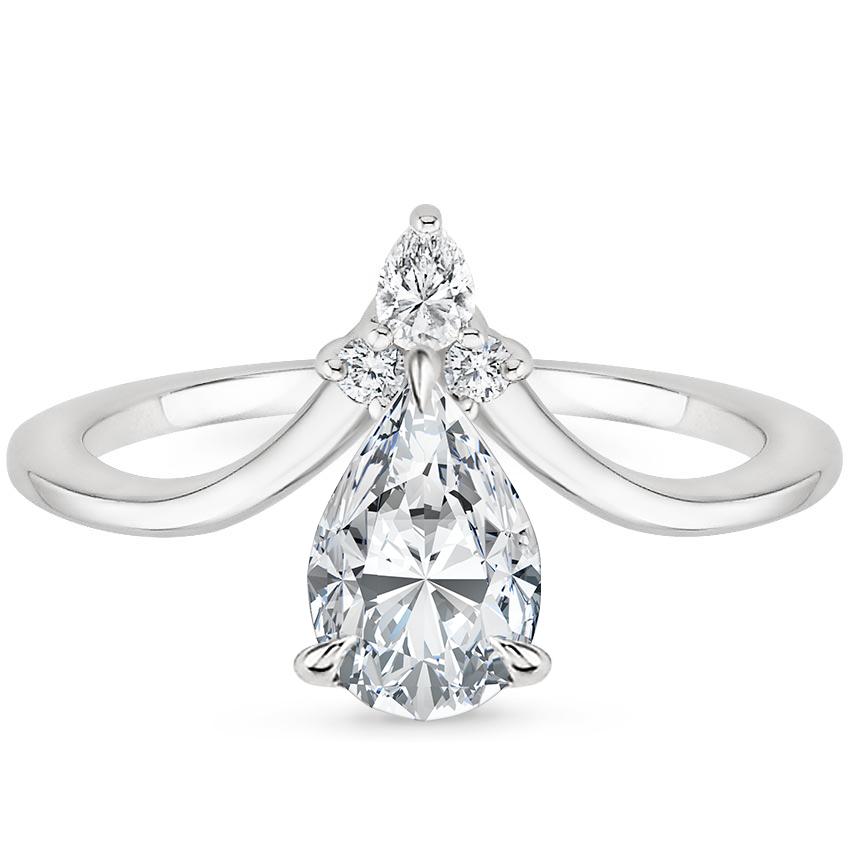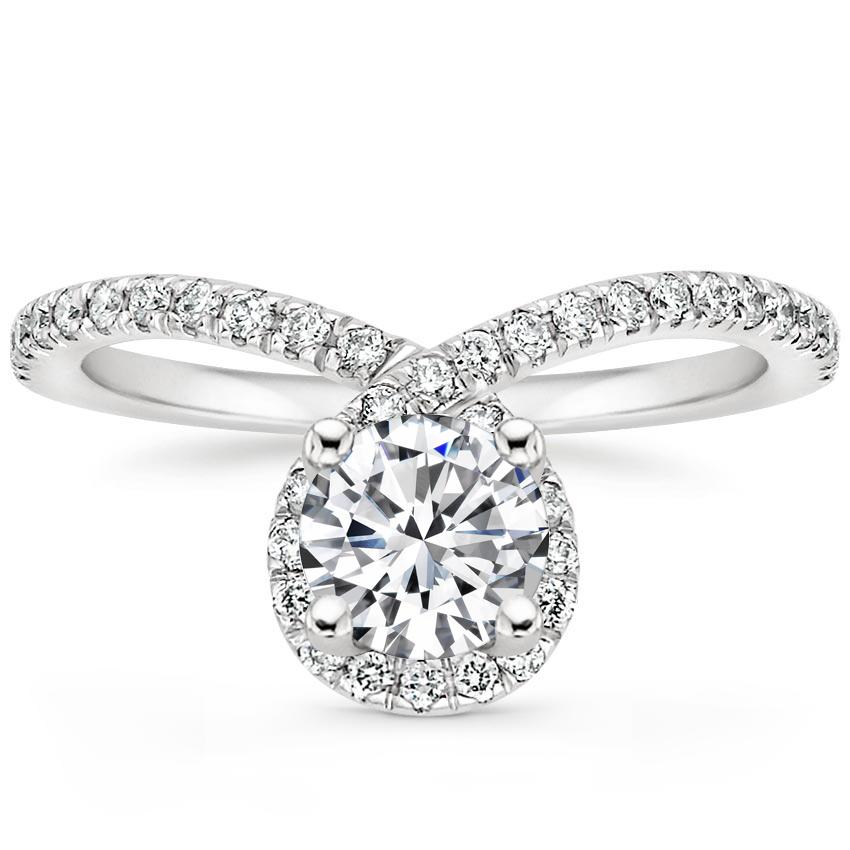 Eternity Bands
Commonly considered wedding or anniversary rings, eternity rings feature diamond or gemstone accents encircling the entire band. These luxe rings can also make for beautiful engagement rings that sparkle from every angle. Traditional eternity bands will feature round or baguette diamonds held in place with precious metal beads, prongs, or channel settings, but eternity rings with fancy shaped diamonds or unique milgrain detailing are becoming more and more popular.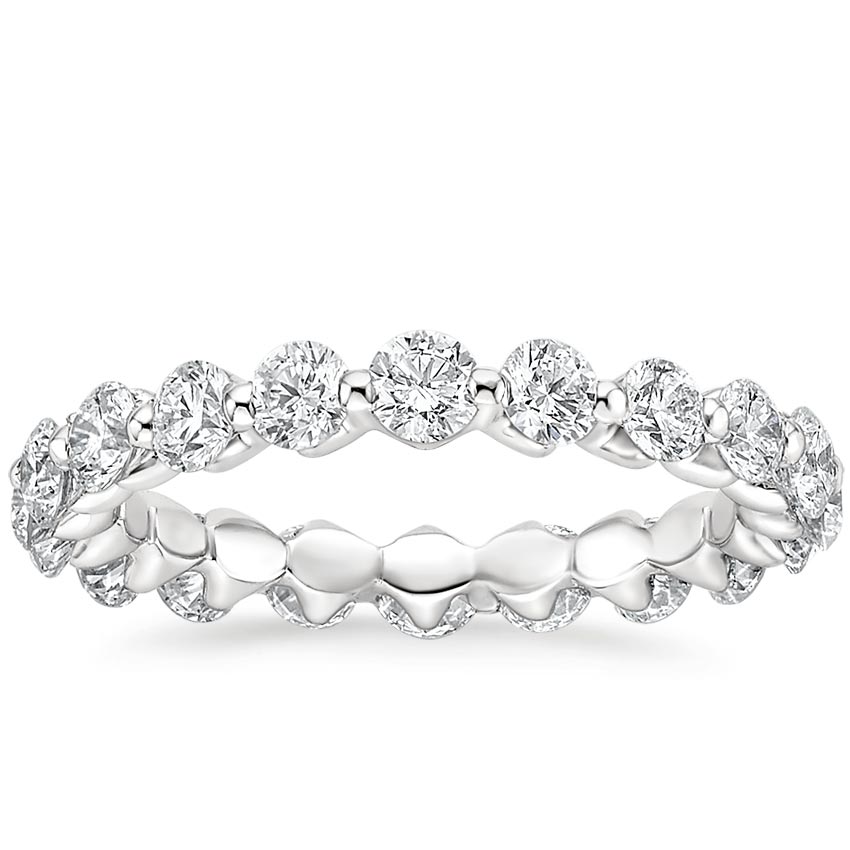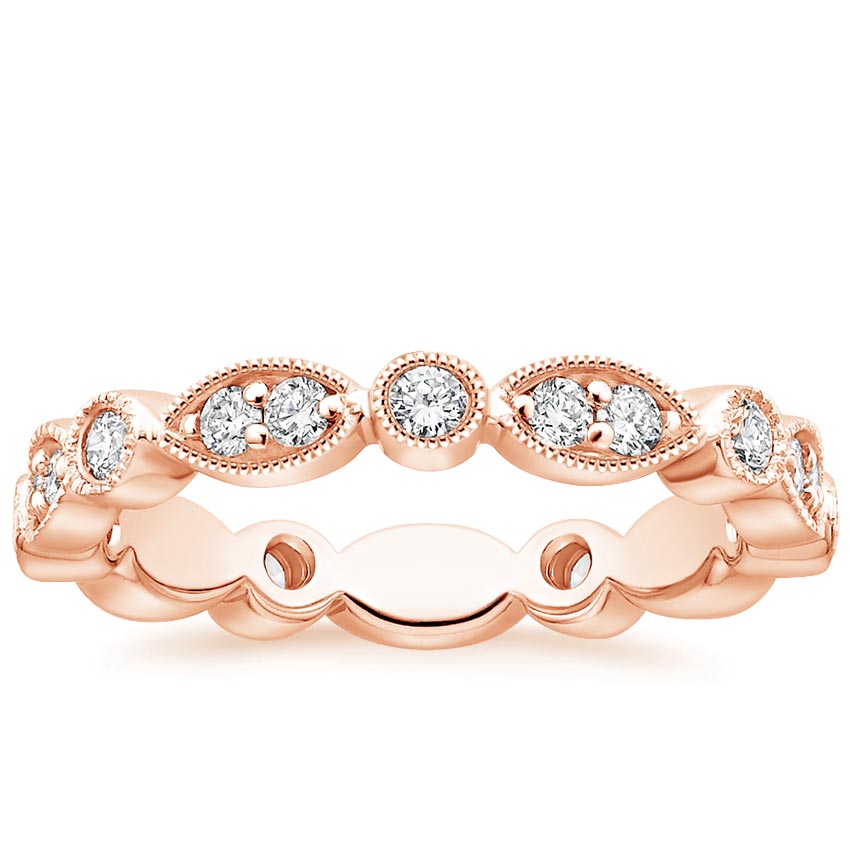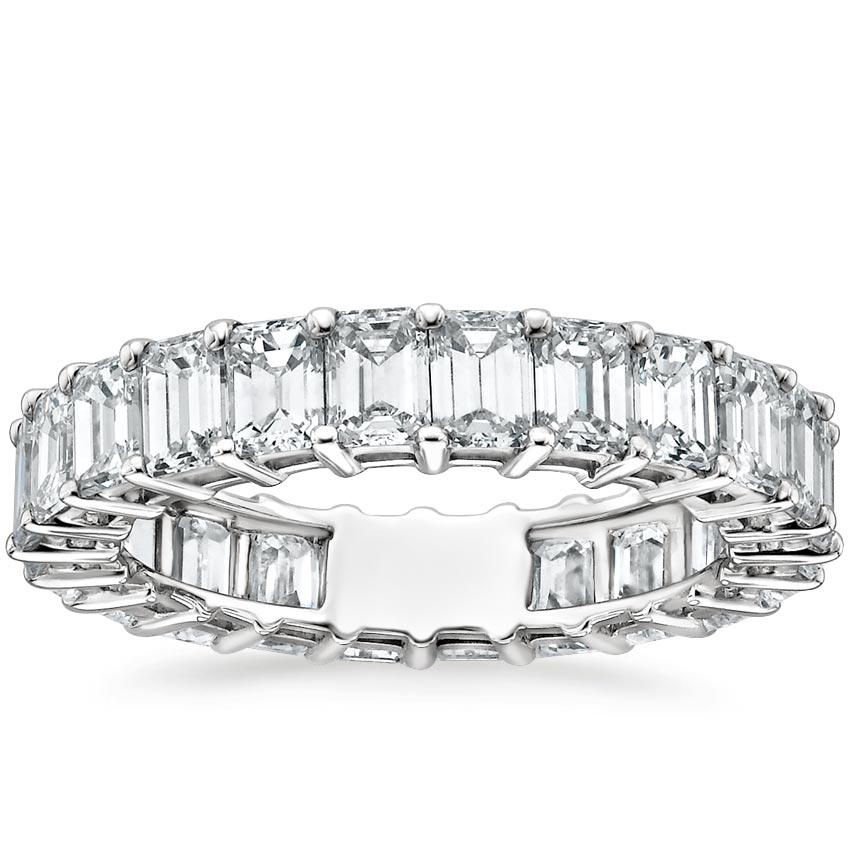 Final Thoughts
We hope our basic guide to types of engagement rings was helpful! Are there any styles we missed that we should include next time? Let us know your favorite engagement ring styles on our Instagram, Facebook, Twitter, or in the comments below!