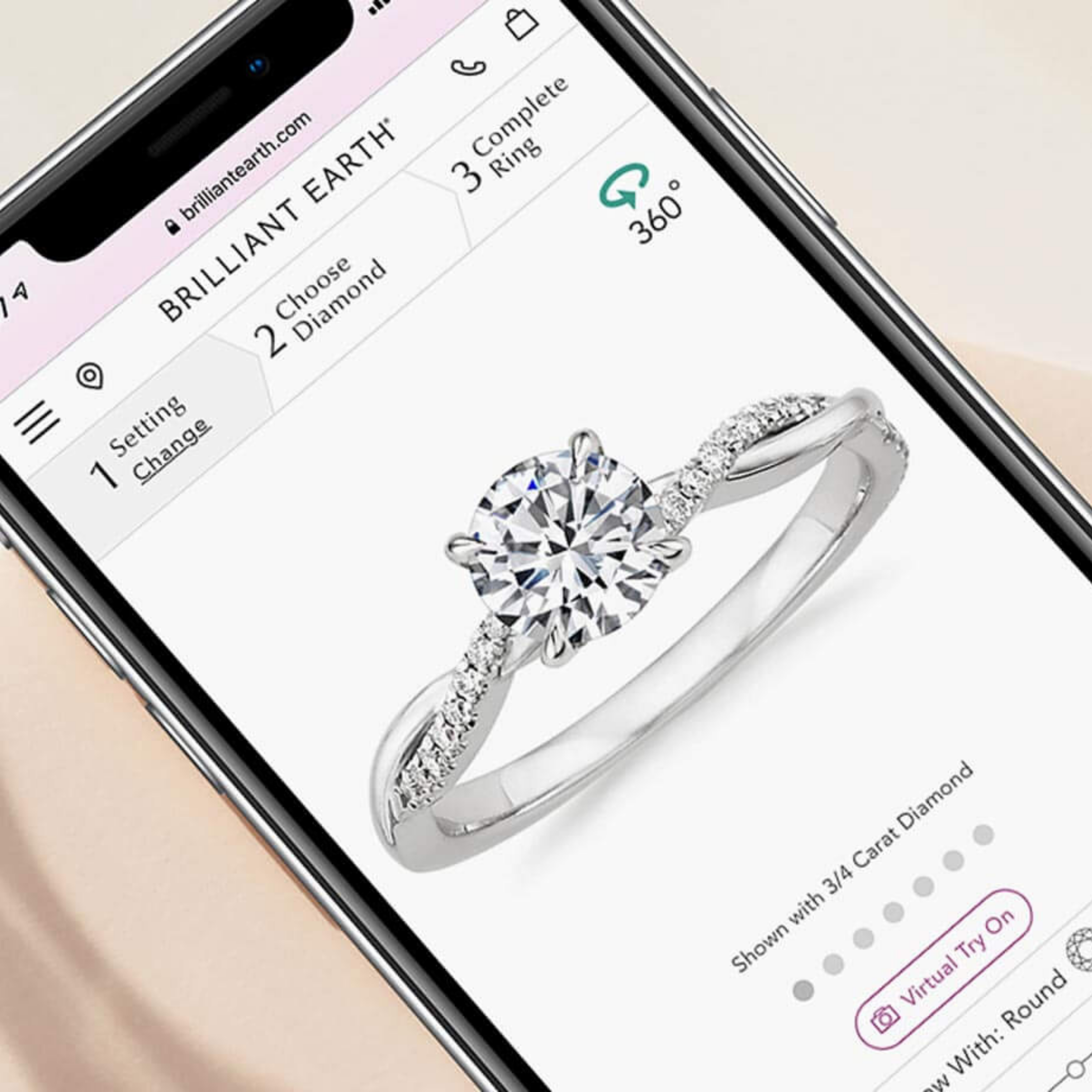 It comes as no surprise that the popularity of buying your engagement ring online has skyrocketed in the last year, and with that growing interest comes an increased number of questions.
When it comes to buying an engagement ring online, there are many factors to consider and questions you may have. From learning what to search for to visualizing your ring in a virtual environment, it is important to have the right tools to help you get started. Luckily, Brilliant Earth has convenient virtual features that ease the online buying process.  Read on to discover our ultimate guide to buying your engagement ring online!
Set A Budget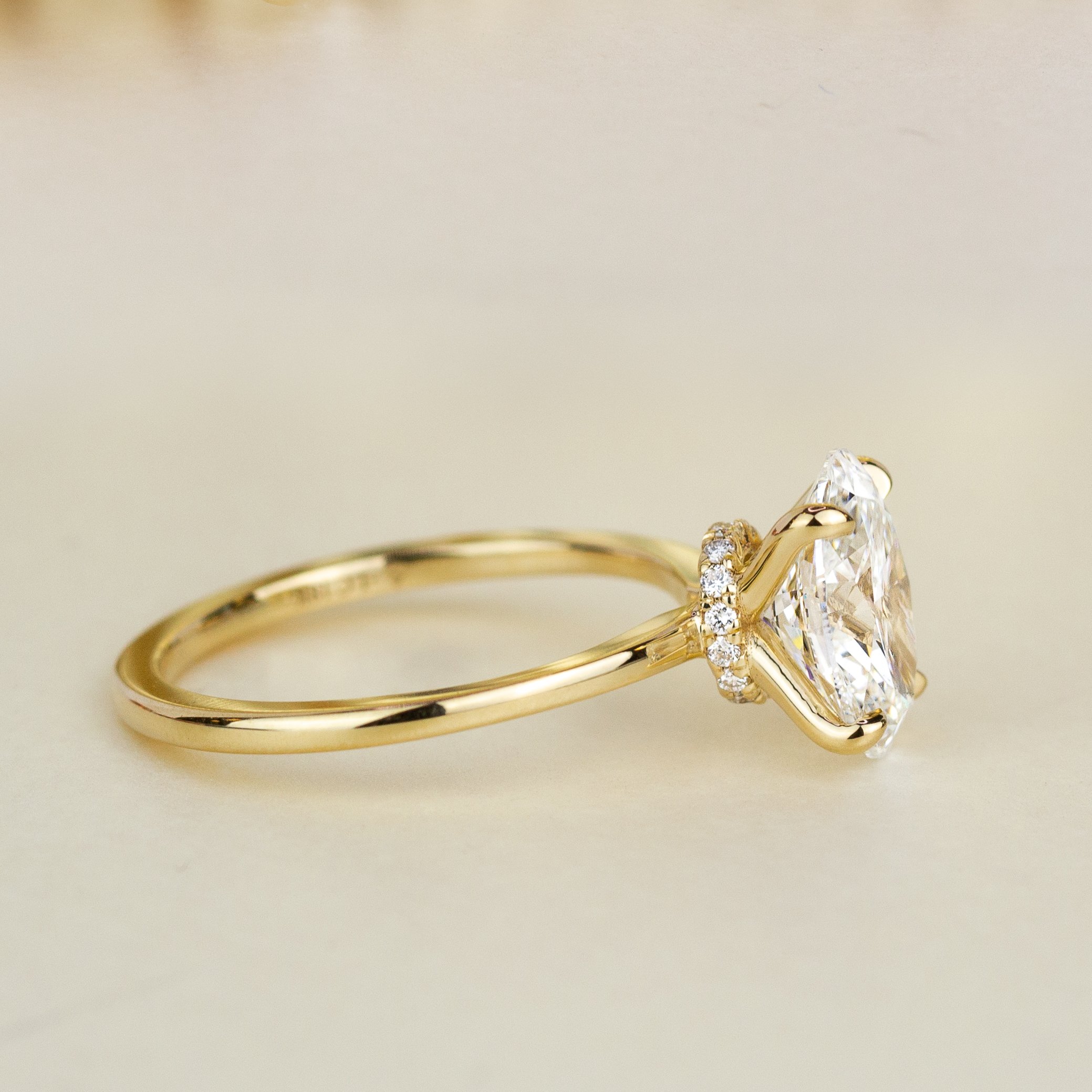 While we are firm believers that the value of your ring does not come from the money spent on it, we also understand that this purchase is an important investment. For many couples, budget plays a major role in determining which ring to propose with. Deciding on a budget early can allow you to fully explore all your options when it comes to center gem characteristics and ring designs. Contrary to what you may have heard, there are no rules when it comes to selecting the right price point for your engagement ring. What's most important is that you're comfortable with how much you are spending!
How to Find Your Ring Size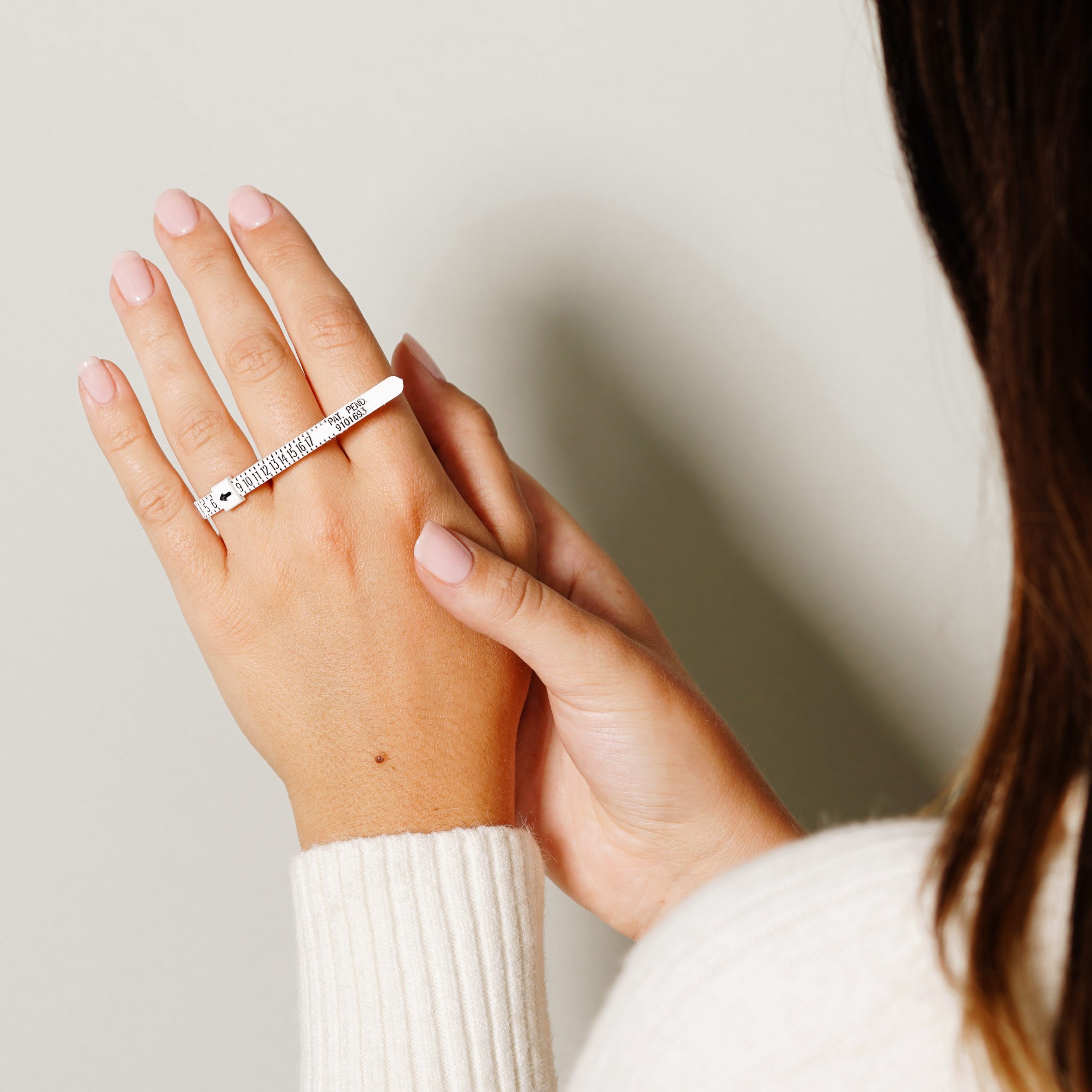 Determining your partner's ring size remotely might seem like a daunting task, but there are many resources to help you get started. We offer a complimentary ring sizer tool along with helpful tips for how to find your partner's ring size without them knowing. Our jewelry specialists are also available to help you learn how to find your partner's ring size. When shopping for engagement rings online, it's important to know accurate sizing since you will not be trying the ring on in person before you purchase. Although resizing the ring after you buy it is an option, most couples don't want to be without their ring for a resizing when they are newly engaged and excited to show off the ring to friends and family!
What If I Need to Resize My Ring?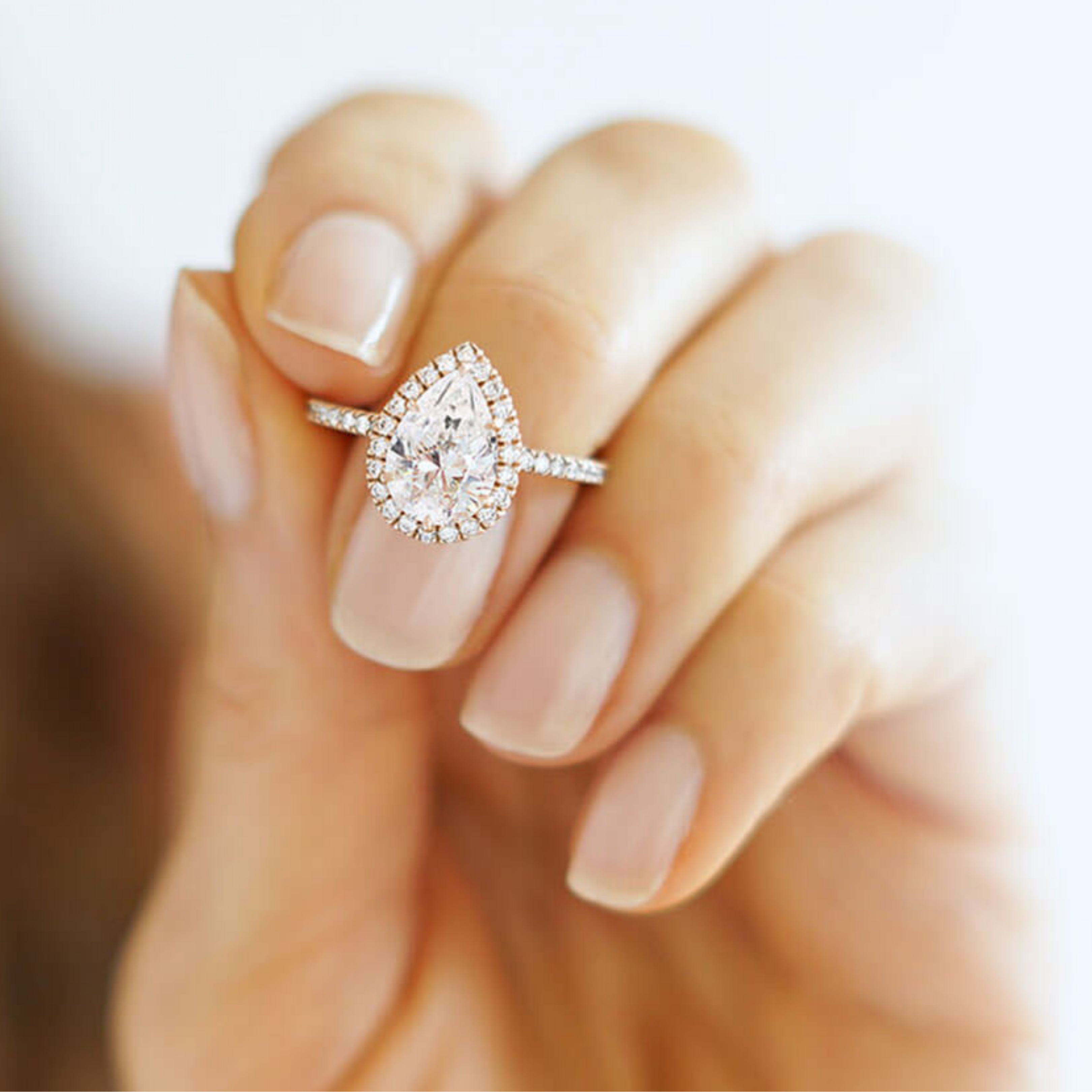 Even after finding and creating their dream engagement ring online, some people may hesitate to make their online purchase because they are worried that it won't fit correctly when it arrives. Thankfully, Brilliant Earth is happy to offer a complimentary 60 day resize period for all US, Canadian, UK, and Australian customers for most rings within the jeweler's recommended sizing range. If your ring doesn't fit perfectly, Brilliant Earth offers complimentary shipping both ways while we resize your ring.
Try Before You Buy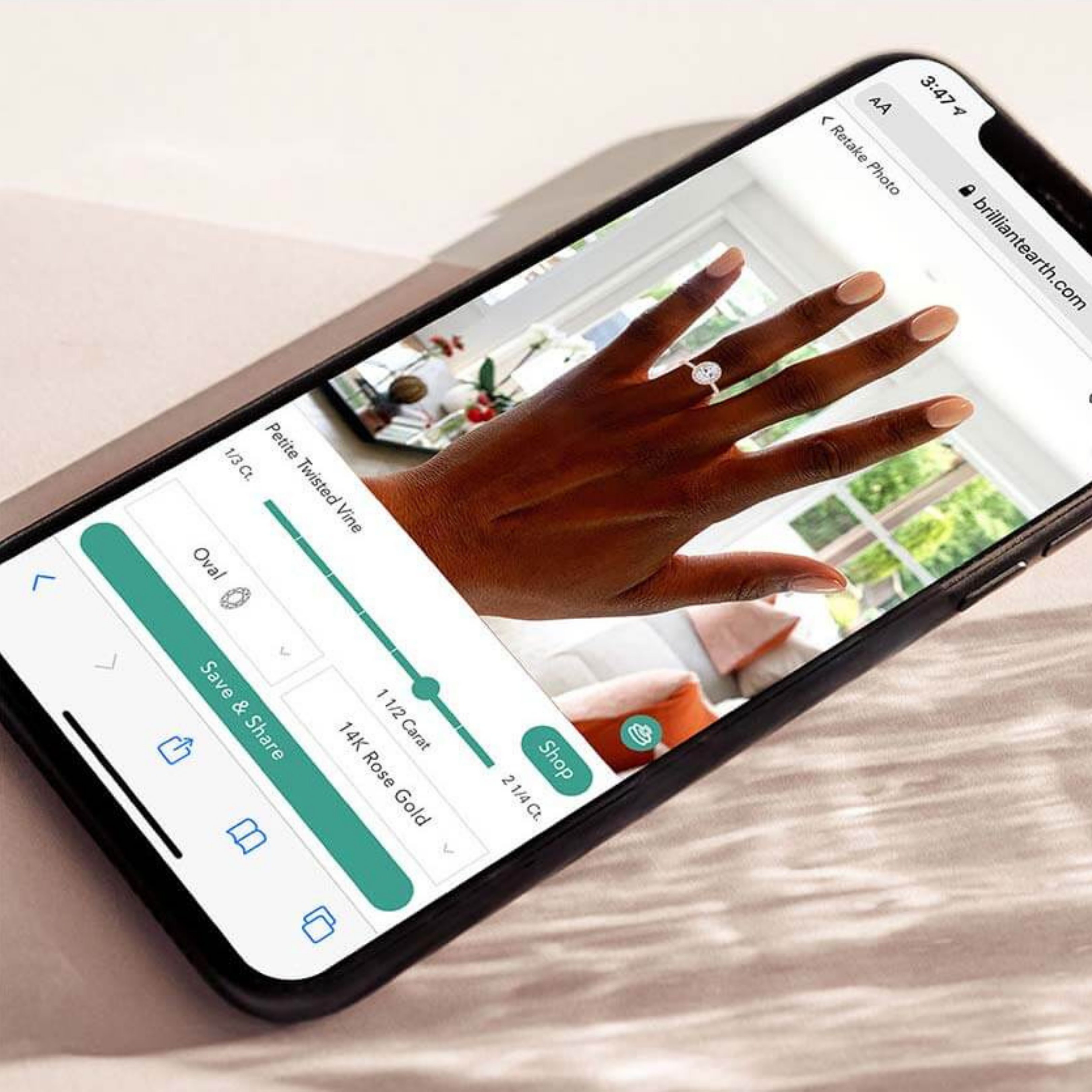 With a purchase this special, it's important to  explore your style preferences and test out a variety of options. While scrolling through social media like Instagram and Pinterest can be helpful in giving you a general idea of the ring styles you like, tools like our convenient Virtual Try On feature allow you to virtually try on rings from the comfort of your own home. From your phone, find your favorite ring on our website and select "Virtual Try On." After uploading a picture of your hand, you can customize the precious metal type, diamond shape, carat weight, and even stack on additional bands. Once you find the look you love, save your design or share with a friend directly from the page!
Schedule A Virtual Appointment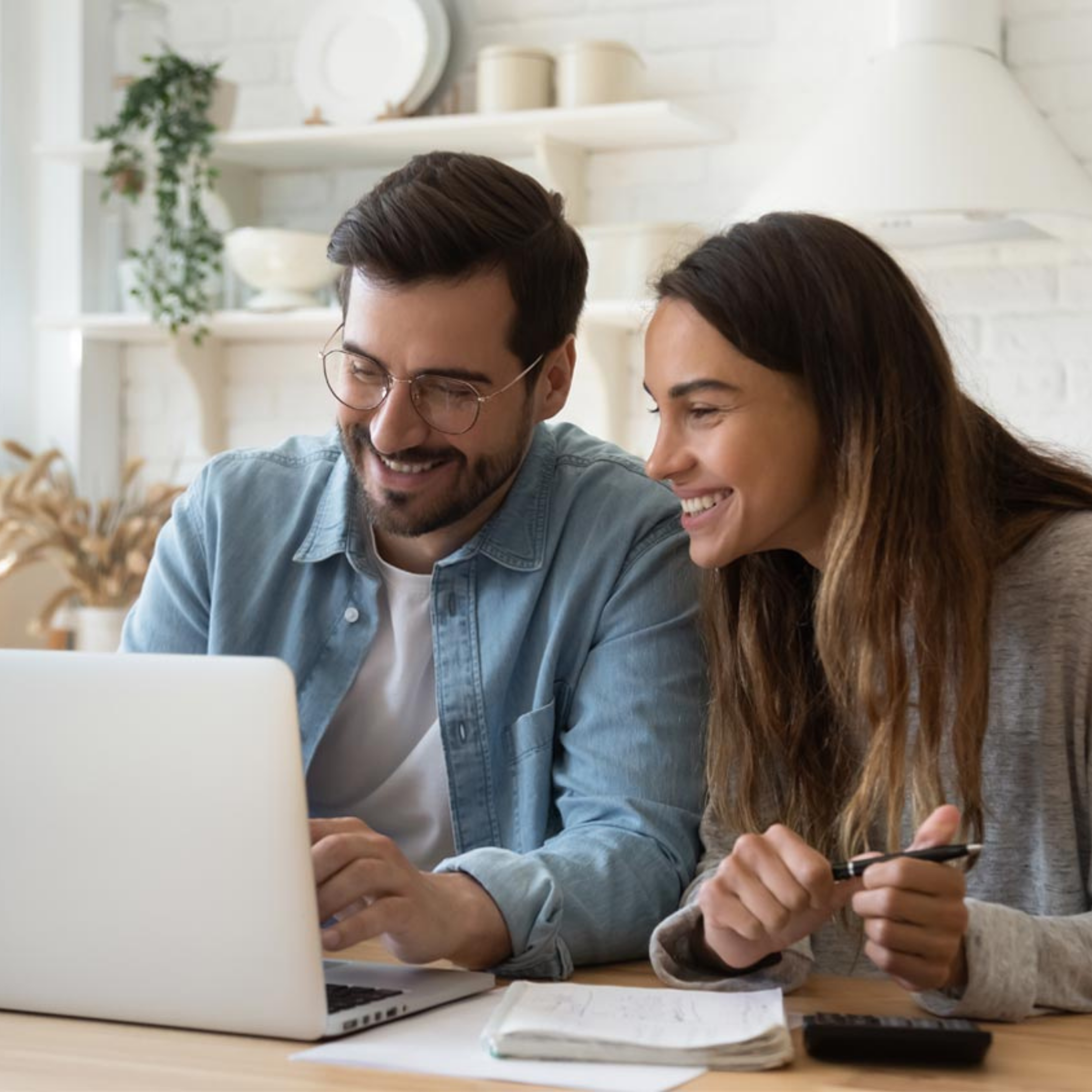 If you aren't sure where to start with buying your engagement ring, or even if you have an idea of what you'd like but have questions about the process, it can be extremely helpful to talk to an expert. Our complimentary virtual appointments offer personalized video consultations with a jewelry specialist from the comfort of your own home. A specialist is there to help you learn more about our products and offer valuable diamond and gemstone education. Virtual appointments provide an excellent opportunity to ask questions and get recommendations so that you are confident in buying your engagement ring online. You also don't have to be ready to purchase an engagement ring to set up an appointment! These personalized consultations are a great resource for those who are just starting to research what they want out of an engagement ring and would like to have all their questions answered by an expert.
What you can expect in a Brilliant Earth virtual appointment:
Personalized consultation and guidance in a one-on-one appointment over Zoom.
Learn about the "four Cs" in a fun, low pressure environment.
Appointments curated based on your individual preferences.
Shop alongside a jewelry specialist for a curated shopping experience.
Get expert styling advice on everything engagement rings, wedding rings, and fine jewelry.
Creating Your Own Engagement Ring
Shopping for an engagement ring online opens doors to a whole new shopping experience – including the opportunity to design a one-of-a-kind engagement ring. Unlike the traditional in-store mall shopping experience where you are choosing from a selection of preset rings, online engagement ring shopping allows you to have a lot more ownership in customizing your own ring. Using the "Create Your Own" engagement ring process on our website, you are able to choose your precious metal, ring setting, and the unique center diamond or gemstone. You will be guided through the process after each choice you make. For even more customization options like small changes to the band, 14K yellow gold instead of 18K yellow gold, or a different number of prongs on a setting, our team can help you. For a fully custom engagement ring, our designers use your ideas, drawing, and images to visualize your exclusive design concept. From there we create a wax model or computerized rendering of your design and make any final adjustments.
Find Your Matching Wedding Ring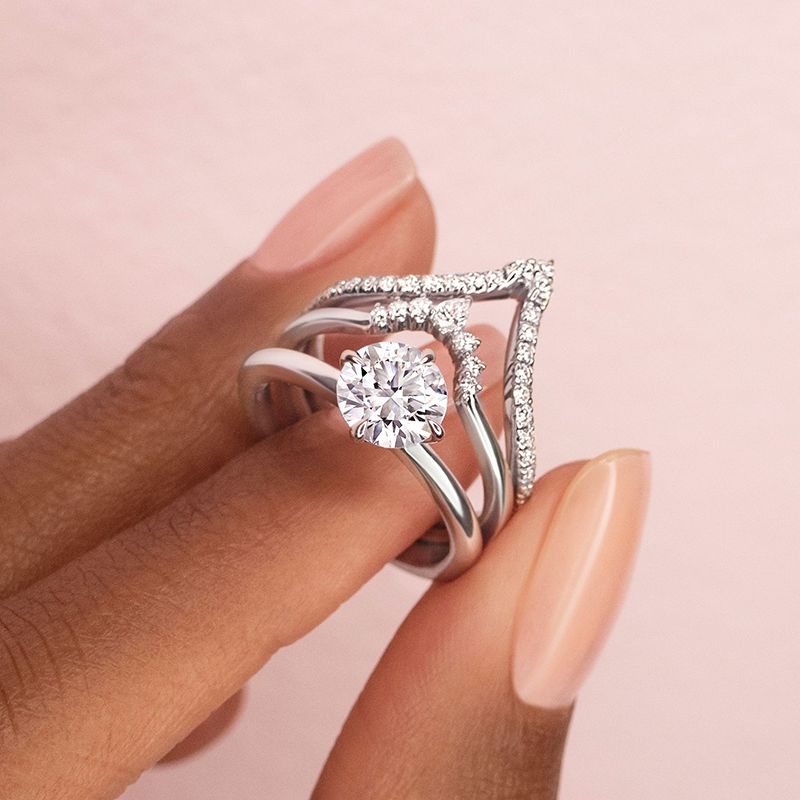 Once you have your engagement ring, our Find My Matching Wedding Ring tool assists you in finding the perfect wedding ring to pair it with. Select the metal type, diamond shape, and style of your engagement ring, then see it paired with a wide array of wedding rings to discover your perfect match. Our jewelry specialists are also a great resource for recommending which wedding bands will work well with your engagement ring. In addition to virtual appointments, they are available via live chat, phone, and email.
Many couples like to buy their wedding bands to coordinate with each other's or with the engagement ring.
There are six things to consider when choosing wedding bands for men: width, metal choice, fit, finish, detailing and engraving. You can streamline your search by all of these elements using the filters at the top of our Men's Wedding Bands & Rings page. Like with our diamond and gemstone engagement rings, you can also customize every element of your wedding band with our convenient Create Your Own feature and see your design come to life.
Final Thoughts
What are other questions about buying an engagement ring online you would like our specialists to answer? Let us know in the comments below or on our Facebook, Twitter, or Instagram! You can also reach out to our jewelry specialists directly by connecting with us at 1.800.691.0952, info@brilliantearth.com, through the live chat on our site, or by scheduling a virtual appointment.