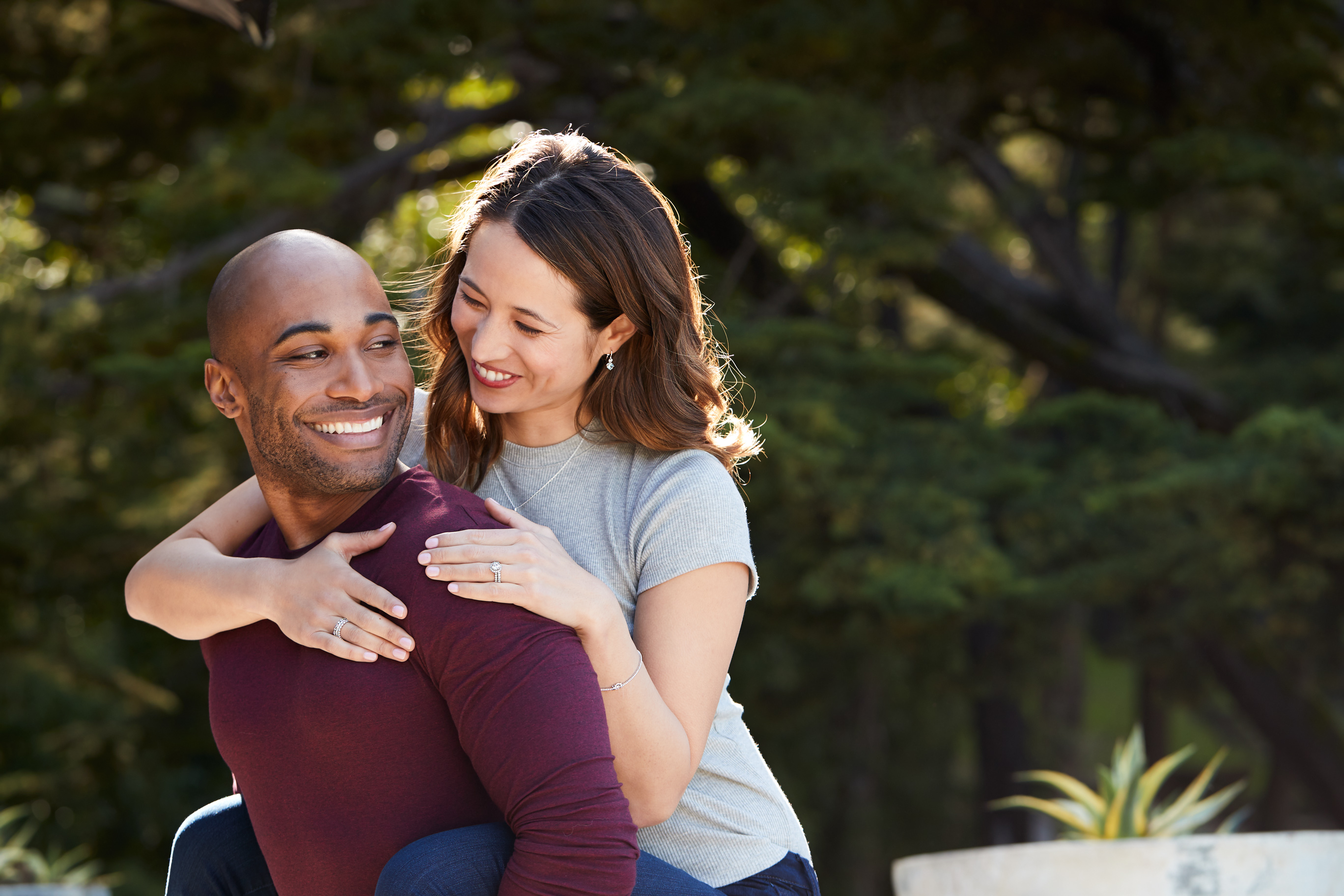 So you are in the market for an engagement ring, or think you might be—congratulations!  Although we don't know your girlfriend, we're pretty certain she'll be overjoyed when you ask her to marry you.
Ideally, she'll also be giddy with excitement over the ring you've chosen, and that's where we can help. Yes, Brilliant Earth sells engagement rings but we are setting aside our interests to give you an unbiased "just the facts" guide to choosing an engagement ring that your future fiancé will love, and that will get you the most value for your money.  Here are the decisions ahead of you, and our tips on how to make them:
Decide on a Budget
While we firmly believe an engagement ring's worth comes from the meaning behind it, money does play a major role in determining which ring to propose with. Deciding on a budget early can allow you to fully explore all your options when it comes to center gem characteristics and ring designs. There is no hard and fast rule about how much you "should" spend on an engagement ring, other than that you should spend what feels comfortable for you. We can assist you in finding a diamond or other gemstone that balances size with quality at a price that works within your budget, and can tell you about lab-created diamonds or diamond substitutes like moissanites, which can be a budget-friendly options. You can also consider a variety of flexible payment options, including bank wire, layaway, and financing.
Choose a Ring Style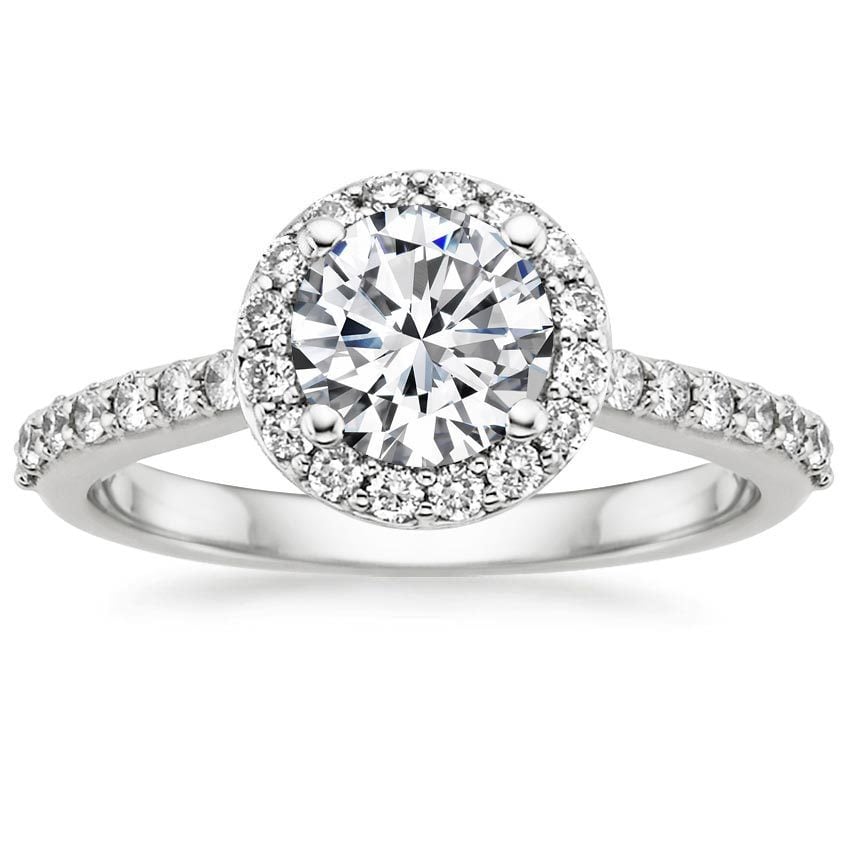 Selecting an engagement ring style may be the hardest part of buying an engagement ring. For guidance, think about the types of clothing and accessories your significant other gravitates towards—this should give you some clues as to whether they'd prefer a ring that's classic, modern, nature-inspired, glamorous, or some combination of those. Make sure to stay alert to any hints your partner might be dropping! If you two have discussed an engagement, there's a good chance their preferences are saved to a Pinterest board. To make the decision less stressful, we offer 30 day free returns and exchanges.
Popular Engagement Ring Settings
Waverly Diamond Ring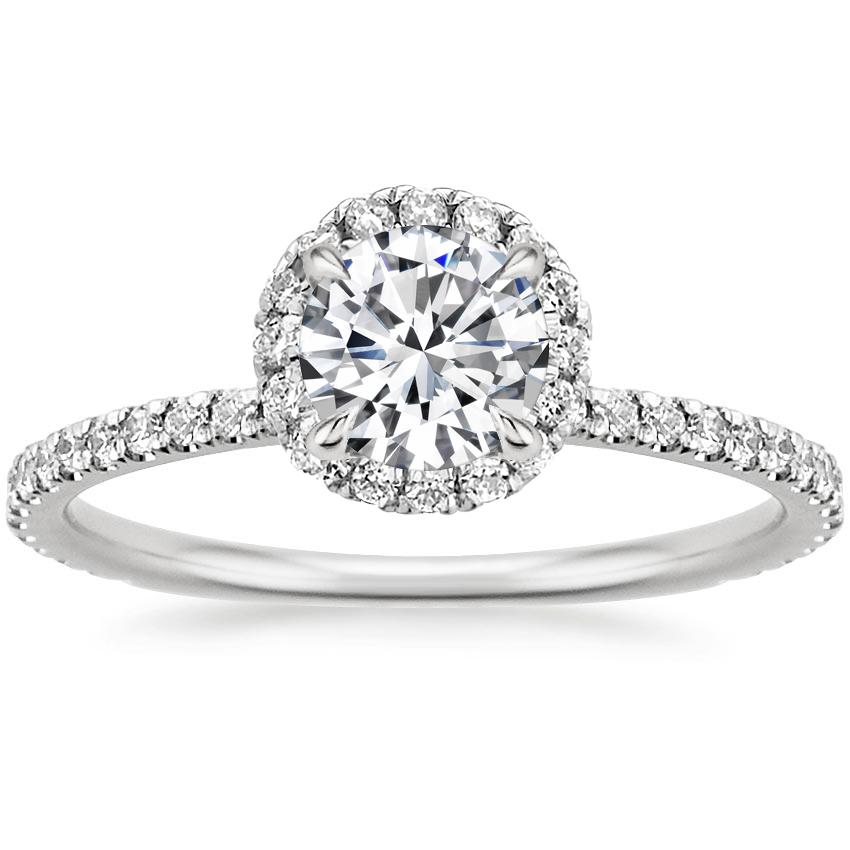 This halo setting features scalloped pavé diamonds that encircle the center gem and adorn the band. A diamond-encrusted gallery makes this ring truly spectacular and adds extra sparkle to your center diamond.
Petite Twisted Vine Diamond Ring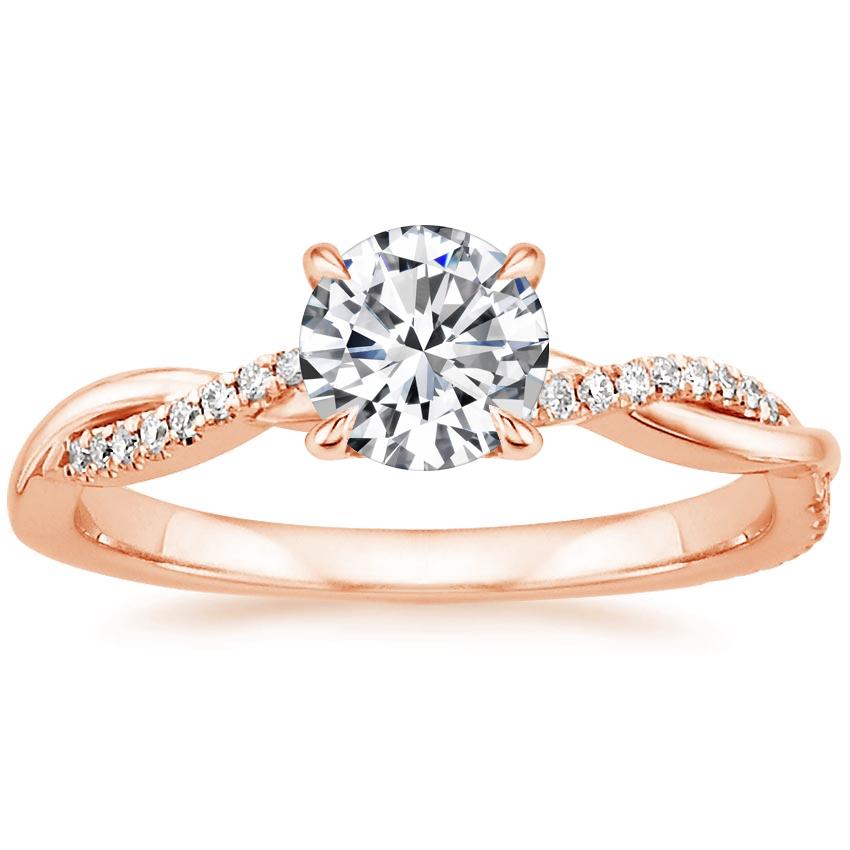 This beautiful nature-inspired ring features a shimmering strand of pavé diamonds entwined with a lustrous ribbon of precious metal.
Ballad Diamond Ring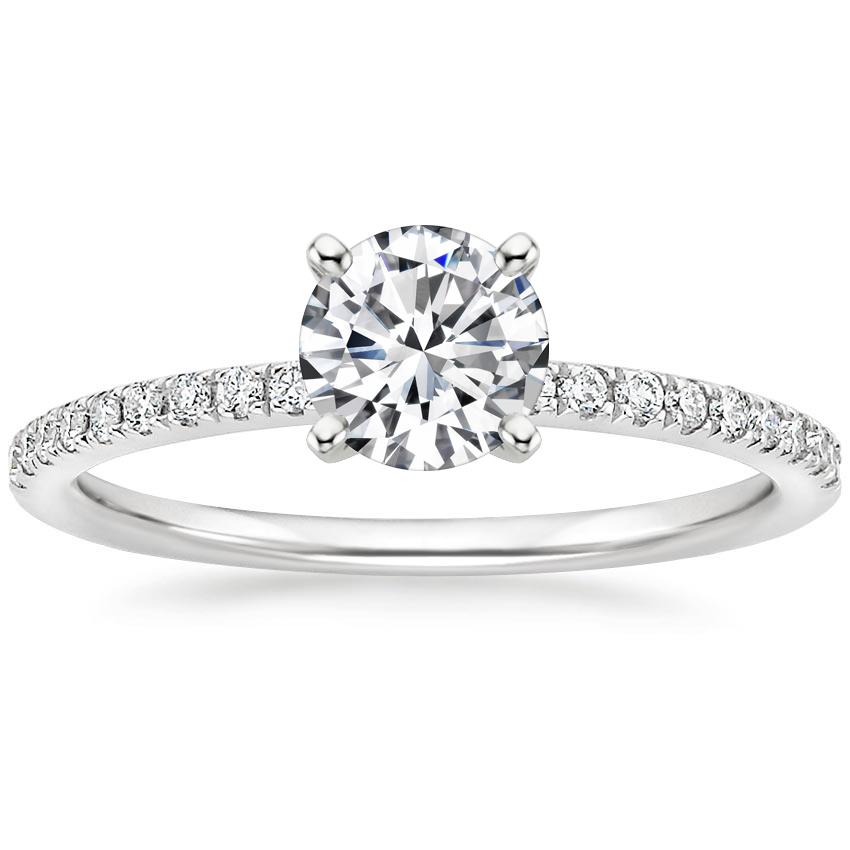 A perfectly classic engagement ring, the Ballad Diamond Ring features sparkling scalloped pavé diamonds that extend one half of the way around its delicate band.
Choose a Gemstone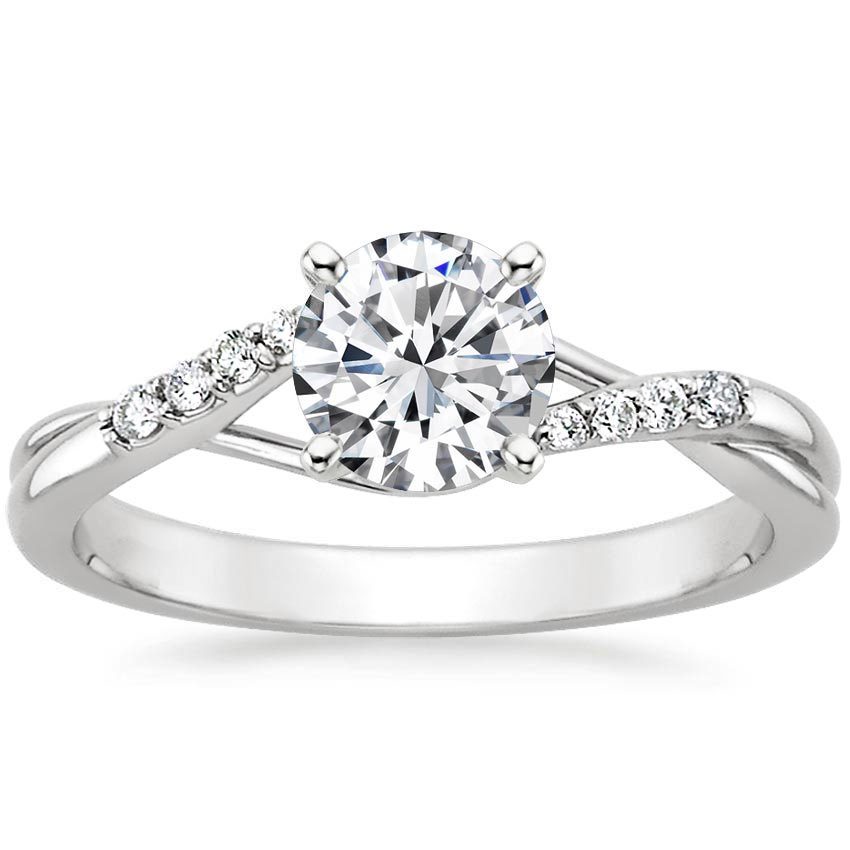 You know that the most classic engagement ring style features a center diamond, but you may not know whether your girlfriend craves that style or wants something more unique. We can tell you this: close to 90% of engagement rings feature a diamond, and sapphires are the second most common engagement ring gemstone. If your girlfriend's taste runs to the unconventional, then she may prefer something other than a diamond or sapphire engagement ring—but based on the numbers, a diamond or sapphire is a very safe bet.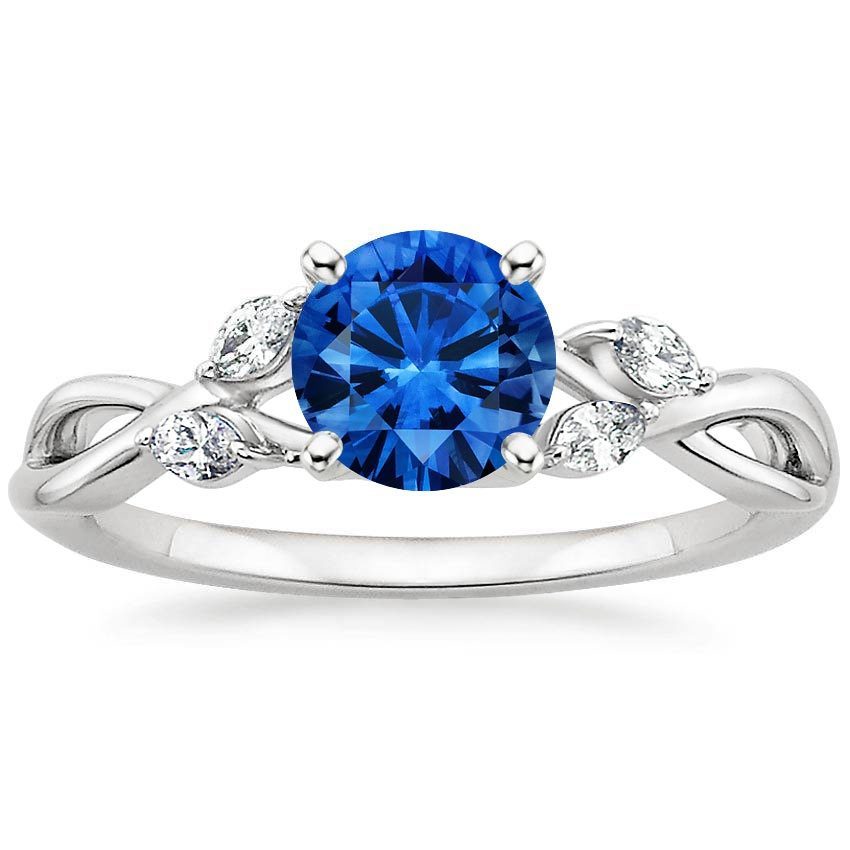 Diamonds and sapphires are also the hardest gemstones (Diamonds rank 10 and sapphires rank 9 on a 1-10 mineral grading scale called the Mohs scale of hardness) meaning that they'll hold up well to the everyday wear required of engagement rings. Sapphires cost less than diamonds, so choosing a center sapphire allows you to get a bigger gem for your budget. Although you probably think of sapphires as being a deep blue, they also come in yellow, pink, white, and a variety of other colors.
Learn about the 4 Cs
If you and your partner are set on a diamond engagement ring, it is important to know how diamonds are classified. Diamonds are graded according the four Cs: carat, cut, clarity, and color. Striking a balance between these characteristics can help ensure you get the best diamond for your engagement ring.
Cut
A diamond's cut is directly related to its overall beauty. When a diamond has been correctly cut, the diamond's ability to reflect and refract light is greatly enhanced. By understanding the way that light moves through diamond crystals, modern diamond cutters have established a specific set of proportions and angles that are known to harness the diamond's internal brilliance and to show it in its best light. Learn more about diamond cuts.
Color
A diamond's color is caused by natural trace elements of nitrogen that were present when the diamond formed under the Earth's crust. A diamond with less color will exhibit greater brilliance and fire, be considered rarer, and therefore be of more value. Learn more about diamond color.
Clarity
With most diamonds, there is more than meets the eye! The presence of natural inclusions and blemishes on and within a diamond impacts its appearance and value. Inclusions may be crystals of a foreign material or structural imperfections such as tiny cracks, known as feathers, which can appear whitish or cloudy. Often times the inclusions are microscopic diamonds that were absorbed by the larger crystal before the diamond was carried to the surface of the Earth. The quantity, size, color, location, orientation, and visibility of inclusions all affect the final clarity grade of a diamond. Diamonds with no or few inclusions are considered particularly rare and highly valued.
Carat
Carat is the most visually apparent factor when comparing diamonds since it it a way of measuring the overall weight of the diamond. Learn how carat weight is used to measure gemstones.
Select a Gemstone Shape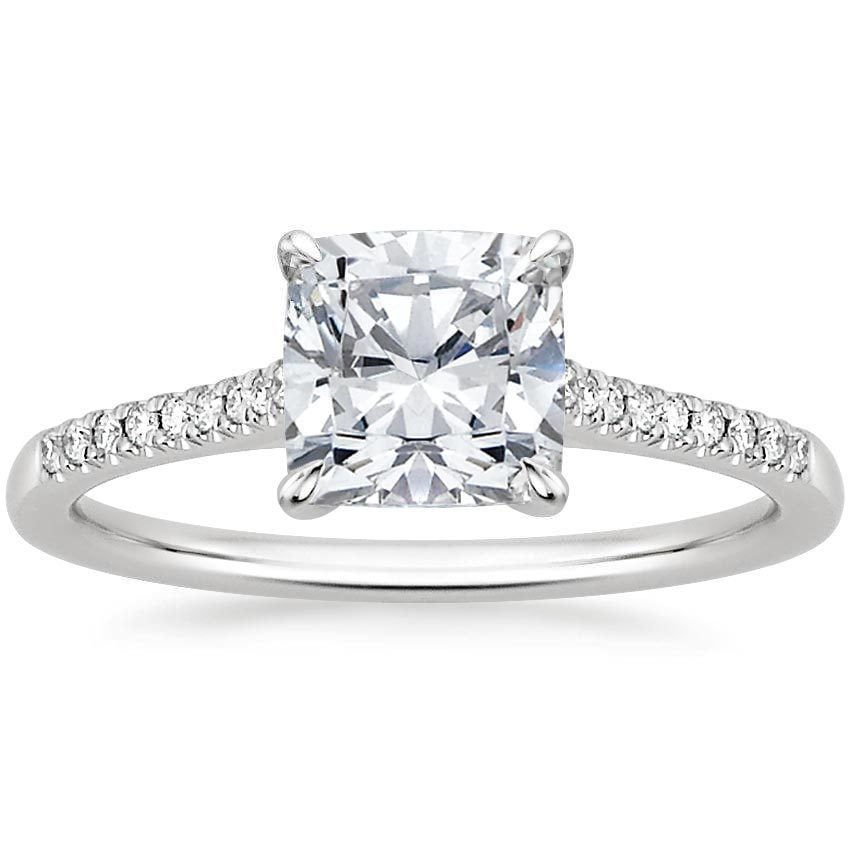 Diamonds are cut into ten standard shapes, and round is by far the most common choice, making up 75% of all diamond purchases. In part because they're so popular, round diamonds cost more than other shapes. In fact, you can save up to 40% by choosing a non-round diamond. Some non-round shapes that are also very popular, but less pricey, are the princess cut (which is square) and the cushion cut (somewhere in between a round and a square, featuring softly tapered edges). Oval cut, pear cut, emerald cut, and radiant cut diamonds are also very popular shapes.
Choose a Precious Metal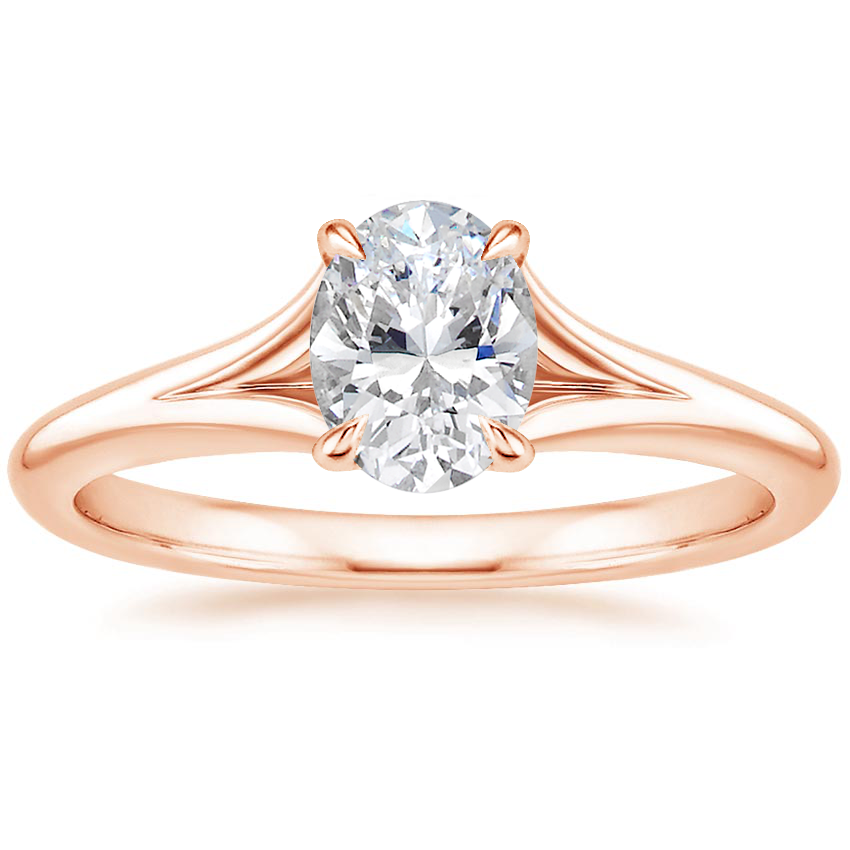 The main choices for engagement ring metals are platinum, white gold, yellow gold, and rose gold. Platinum and white gold are the most popular choices, but rose gold is continuing to rise in popularity. Platinum and white gold look very similar, but platinum is more durable and costs about 50% more. To get a sense of what type of precious metal your girlfriend would prefer, pay attention to the jewelry she currently wears.
Consider Whether to Go Custom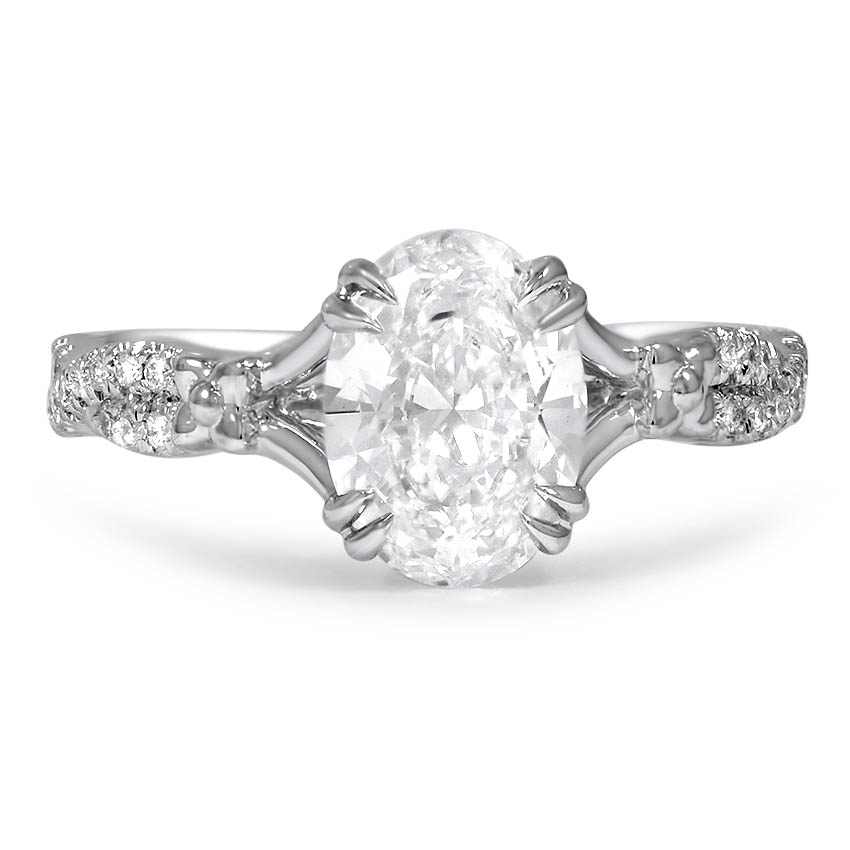 If you're an artistic type or if it's important to you to propose with a ring that's completely unique, consider collaborating with a jewelry designer to create a custom engagement ring.
Figure Out Her Ring Size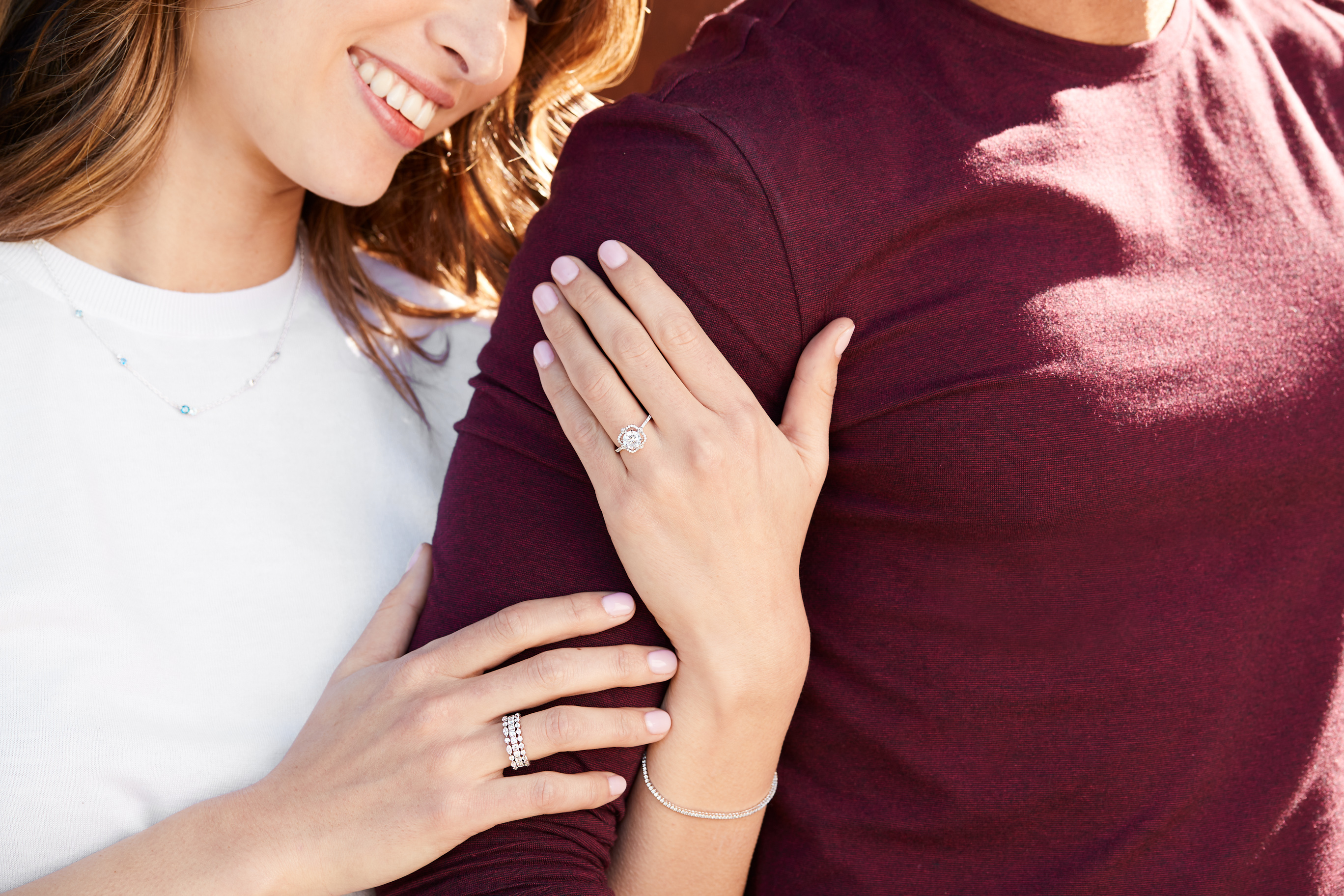 Determining her ring size without asking is tricky, but not impossible. The most common women's ring size is 6-6.5, and you want to err on the large side. You could sneak a ring from her jewelry box and take it to a jeweler to have it sized, or trace one of her rings on a piece of paper. For more strategies, check out How to Find Out Her Ring Size Without Her Knowing. Most rings can be resized, so check your jeweler's resize policy.
Consider a Semi-Surprise
If you know you want to surprise your girlfriend with a ring when you propose, but are daunted by having to determine the right ring style and size, consider purchasing a diamond or other gemstone and having it set in a temporary ring setting. You can then have the gemstone re-set into a setting of her choice once you're engaged. We let people have a gemstone set into our classic 18k Gold 2mm Comfort Fit ring, then return it within 60 days to have the gem re-set into a ring that's the perfect style and size.
For more extensive education about how to buy an engagement ring, including what "the 4 Cs" of diamonds are all about, and how to find a ring that has been ethically sourced, consult our comprehensive Engagement Ring Guide.
Protect Your Investment
It's important to protect your jewelry from the unexpected with jewelry insurance. Jewelry insurance protects your Brilliant Earth jewelry from circumstances that most homeowner's and renter's insurance policies don't cover. We include a complimentary insurance appraisal with engagement and wedding rings that have not been modified.
Contact Us
Do you still have questions about purchasing an engagement ring?  Just contact us via phone, email, or live chat, and we'd be happy to answer them.