Why Brilliant Earth?
Ethical diamonds from Canada, Botswana, Namibia, South Africa, and Russia
Fair labor standards and eco-friendly practices
Made-to-order rings manufactured in the United States
5% of profits donated to help communities impacted by the jewelry trade
Unrivaled quality and personalized customer service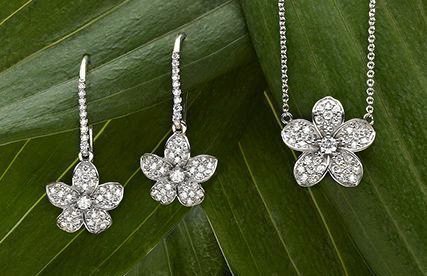 Ethical Diamonds from Verified Sources
At Brilliant Earth, we go beyond the conflict free standard to offer diamonds untouched by ethical abuses. No other major jeweler follows comparable standards. Many of our diamonds are Canadian in origin and are mined in Canada's Northwest Territories. Canadian diamond mines follow Canada's strict labor and environmental laws, some of the most rigorous in the world. We also offer a broad selection of ethical origin diamonds from Namibia, Botswana, Russia, and South Africa. These diamonds meet high labor and environmental standards while contributing to the local economies of these countries.
Brilliant Earth's
ethical origin
jewelry is sourced
from vetted
suppliers who
demonstrate a
robust chain of
custody.
Eco-Friendly Gold And Platinum
Gold mining poisons the environment with toxic substances such as mercury and cyanide. To reduce the need for dirty mining, Brilliant Earth uses environmentally responsible precious metals, including recycled gold, silver, and platinum. Our recycled precious metals originate from renewed sources derived from jewelry or industrial products. The precious metals are reclaimed and then re-refined to produce gold, silver, and platinum of the same high quality as newly mined metals. Brilliant Earth is also proud to offer a limited selection of jewelry incorporating the first source of independently certified fair trade gold.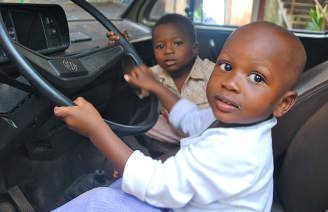 Tracking Our Gemstones – Our Commitment to Clarity
Our careful sourcing methods allow us to offer diamonds and colored gemstones that originate from socially and environmentally responsible sources. Brilliant Earth works with vetted suppliers who can demonstrate a robust chain of custody for their goods.
Made in the USA
Our made-to-order rings are designed and manufactured in the United States. Our decision to manufacture in the U.S. means that we contribute to economic development locally, as well as internationally. It also means that our jewelry is produced in accordance with U.S. labor and environmental laws, which are broadly protective of workers and the environment.
Making a Difference
By choosing a Brilliant Earth diamond, our customers demonstrate their commitment to making a difference. As part of our mission, we donate 5% of our profits to benefit local communities harmed by the diamond industry. We have helped fund initiatives such as medical care for people injured in Africa's diamond wars, and education for children who might otherwise be forced to work in diamond mines.
Personalized Customer Service
Exceptional and highly personalized customer service is the hallmark of the Brilliant Earth shopping experience. We combine the attention and in-person service of a boutique jewelry store with the ease of online shopping. We believe that fine jewelry is at its most precious when it truly reflects the values and needs of the individual customer. Please contact us to speak with a jewelry consultant or schedule an appointment.