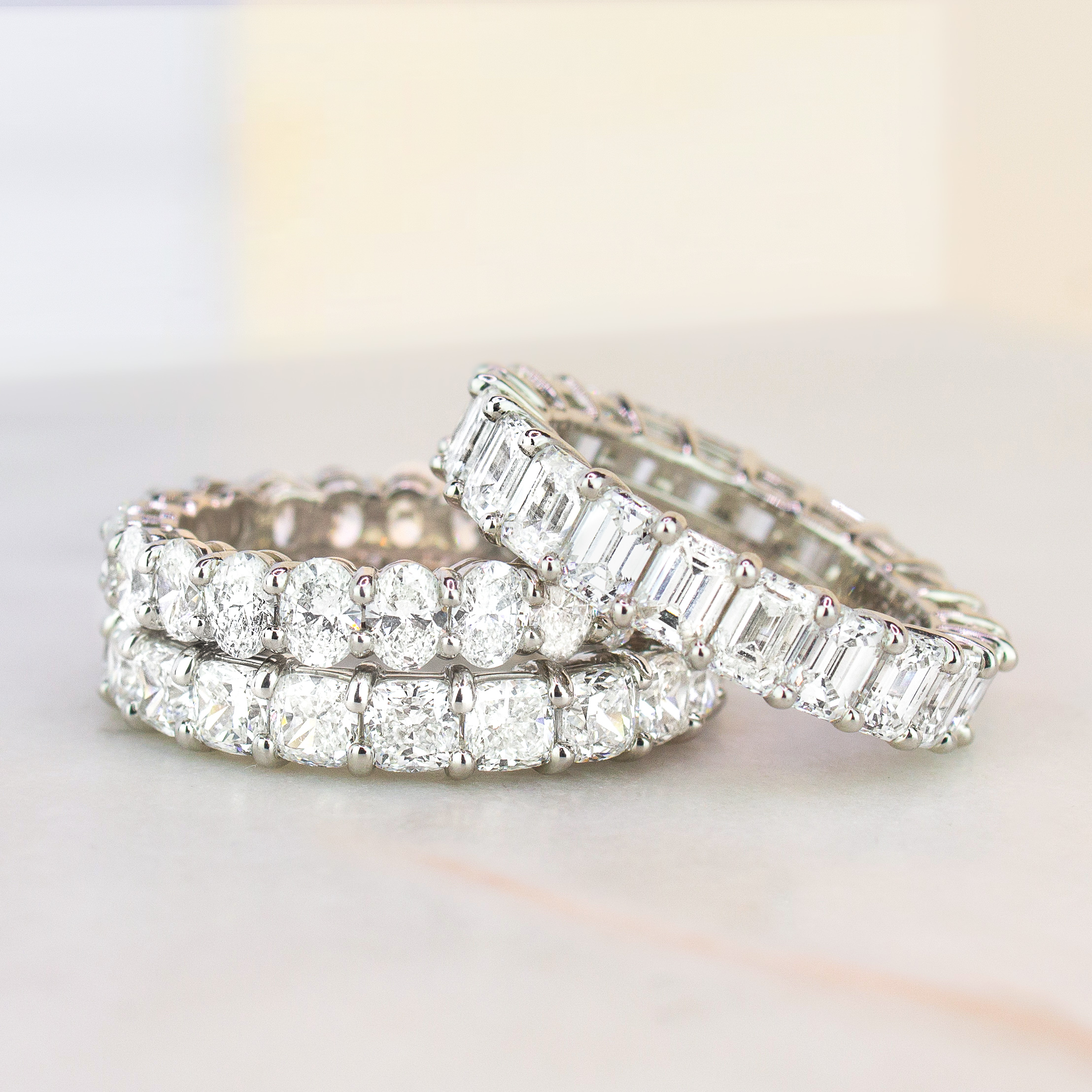 Although we love traditional engagement rings (of course!), we are also big fans of using sparkling diamond bands as engagement rings.
Diamond wedding bands or anniversary rings can be a great option for an engagement ring, especially for people who like to keep things simple or who have a particularly active lifestyle. Since diamond bands don't feature an elevated center diamond or gemstone, your ring is much less likely to catch or snag on things as you go about your day – making it an excellent choice for medical professionals, fitness buffs, or anyone else who uses their hands a lot in the course of their daily lives.
A diamond wedding band is also a more cost-effective engagement ring choice for couples who want sparkle now and budget to upgrade to a diamond or gemstone engagement ring later. For example, diamond eternity bands can often offer 2, 3, or 4 carats worth of diamond brilliance for less than a diamond engagement ring of similar weight would cost.
Diamond bands also make it easy to create an elegant stacked look by adding wedding and anniversary bands as you reach those important relationship milestones. Glamour icon Audrey Hepburn wore wedding bands with channel set diamonds as her engagement rings – her fiancé gave her one in white gold and one in yellow gold so she could rotate her rings to match her outfits. Today, Queen Letizia of Spain sports a similar style with a sleek channel set row of baguette diamonds.
Read on to discover some of our favorite and unique diamond wedding bands that can be used as engagement rings!
Leona Diamond Ring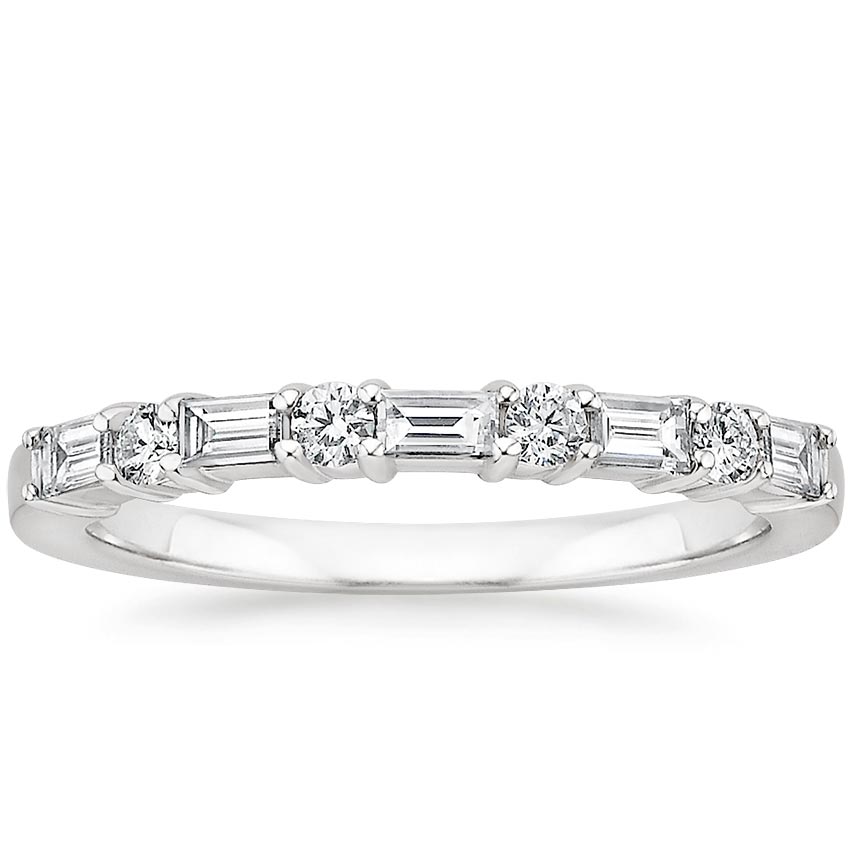 This vintage-inspired ring features shimmering diamond baguettes alternating with round diamonds for an eye-catching look. The delicate, high polish band adds distinctive appeal.
Jardiniere Diamond Ring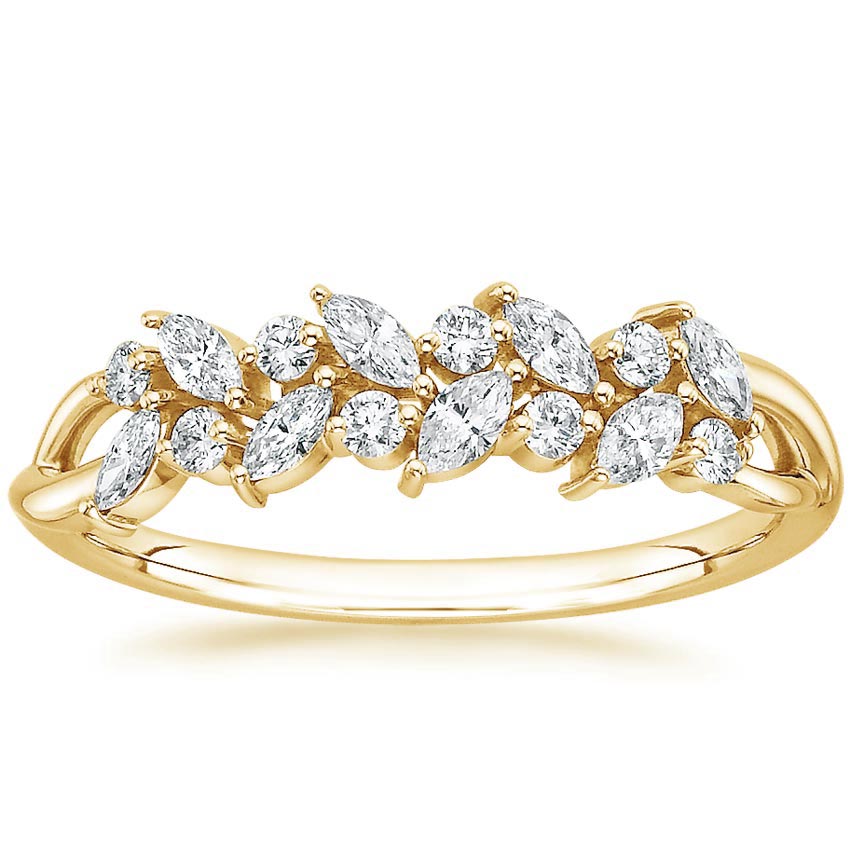 This nature inspired ring features two glistening rows of alternating marquise and round diamond accents. A subtle curved split in the band enhances the ring's vine-like feel.
Petite Luxe Twisted Vine Diamond Ring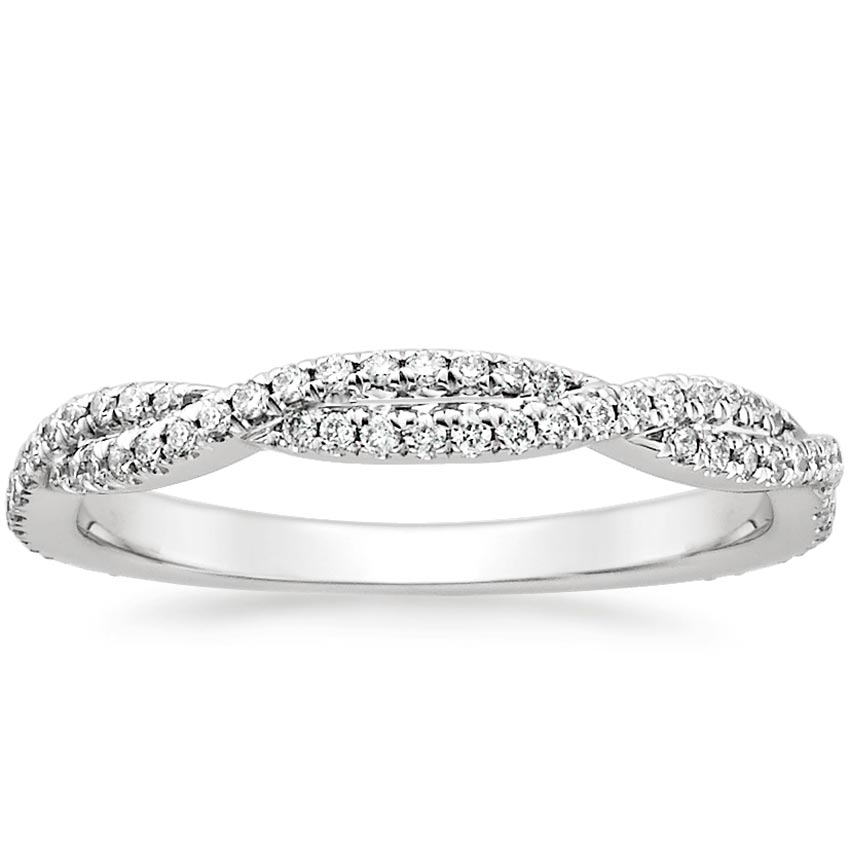 This incredible ring features two delicate strands of scalloped pavé-set diamonds entwined harmoniously down three-fourths of the band.
Luxe Flair Diamond Ring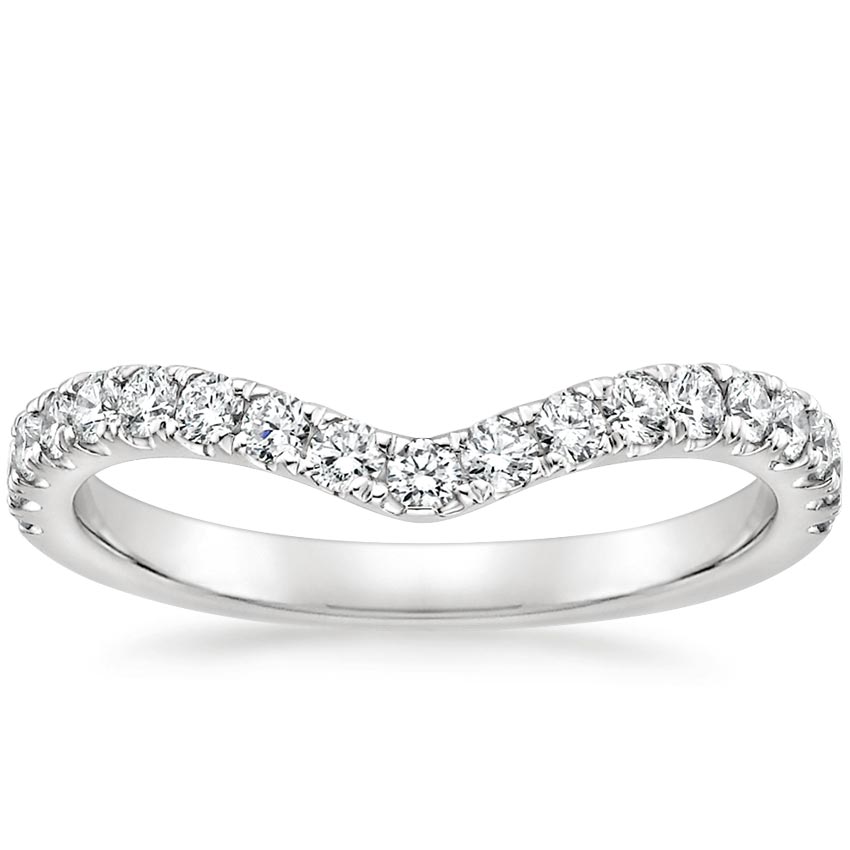 Shimmering scalloped pavé diamonds flow halfway down this band, creating a subtly curved chevron shape. This stylish ring is perfect on its own or as part of a shimmering diamond ring stack.
Yvette Diamond Ring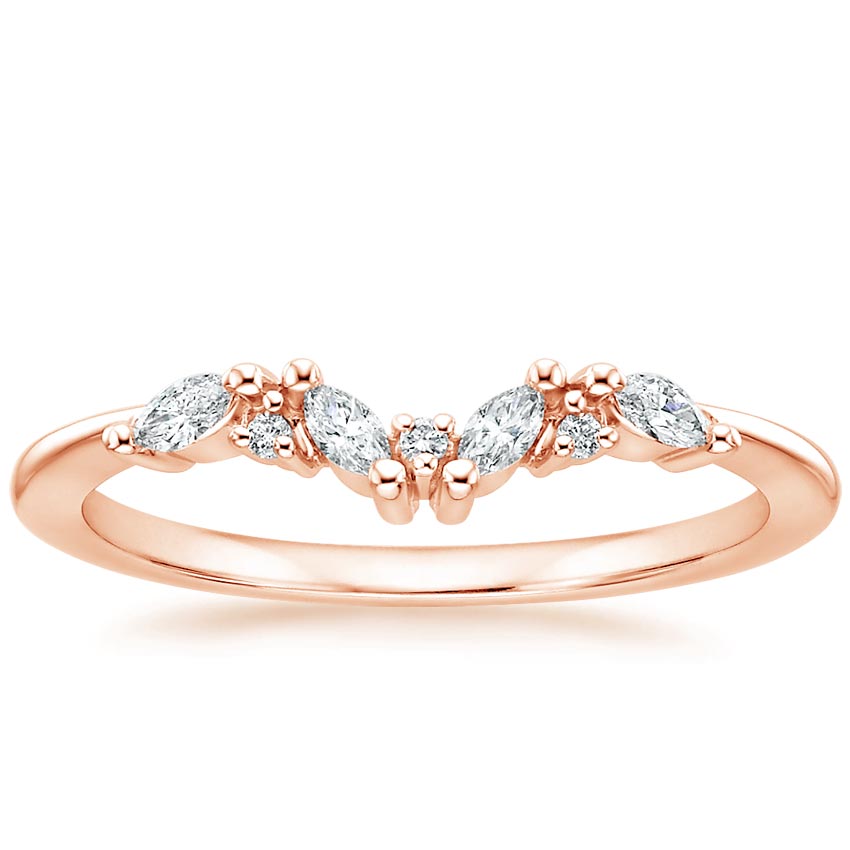 Absolutely stunning and unique, sparkling round and marquise-shaped diamonds meet at a point in this sleek chevron-shaped ring.
Tropez Diamond Ring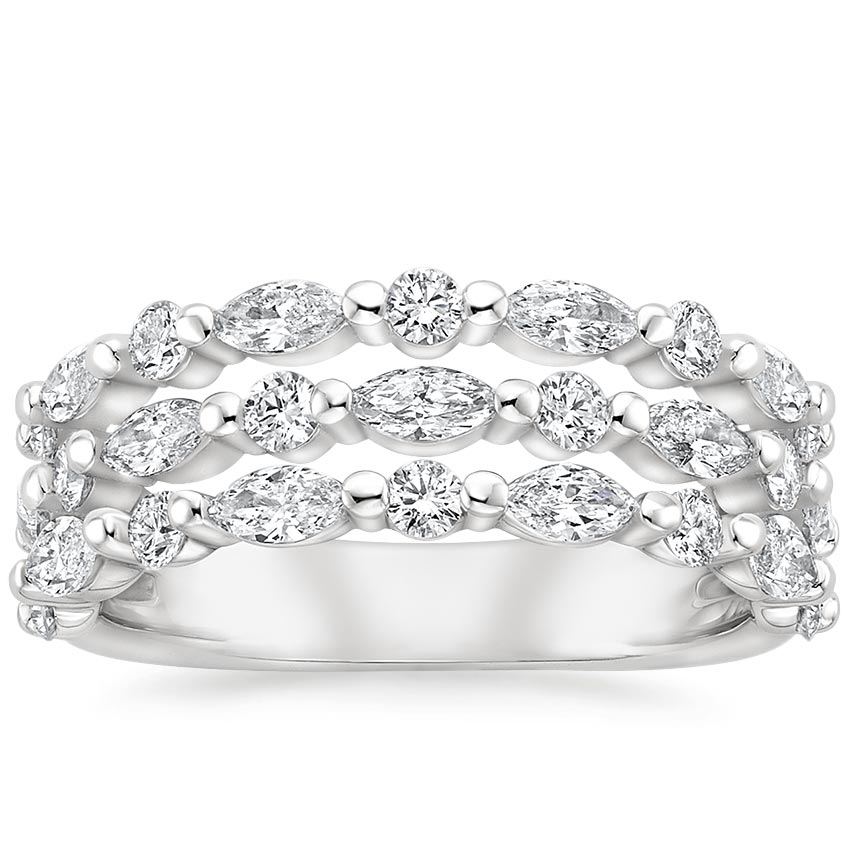 This stunning ring features three rows of alternating round and marquise diamonds floating across the finger for the look of a ring stack with the ease and comfort of a single ring
Signature Five Stone Trellis Diamond Ring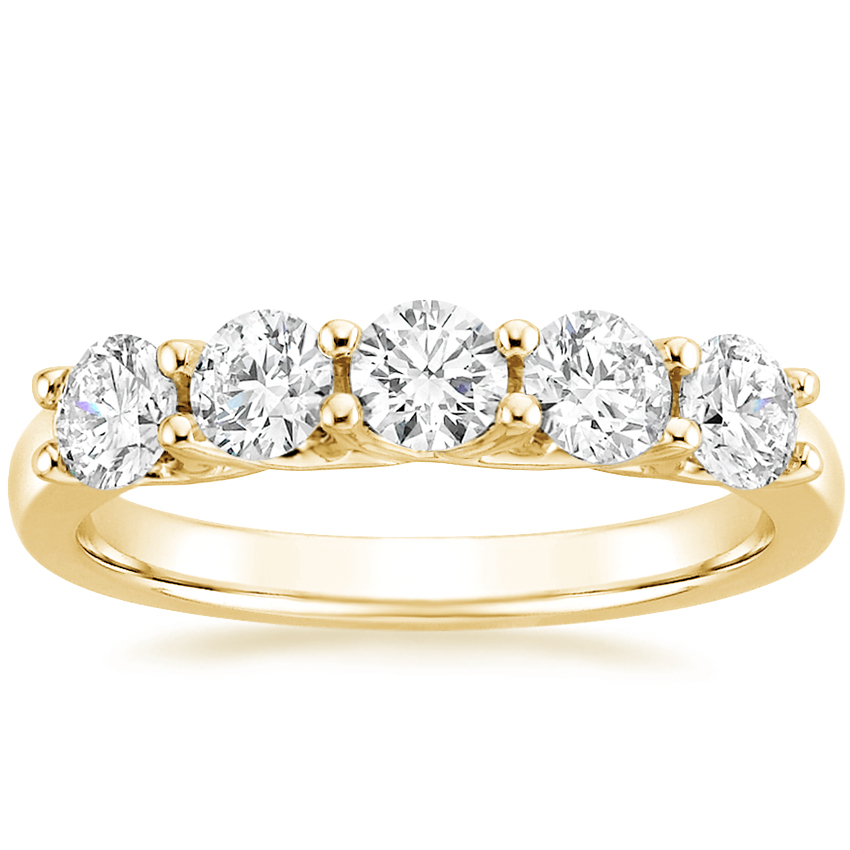 This timeless five diamond ring showcases the pure brilliance of signature ideal diamond accents in refined trellis settings. The sought after hearts & arrows diamonds display perfect cut, proportions, and symmetry to create a breathtaking look that maximizes sparkle and brilliance.
Riviera Eternity Diamond Ring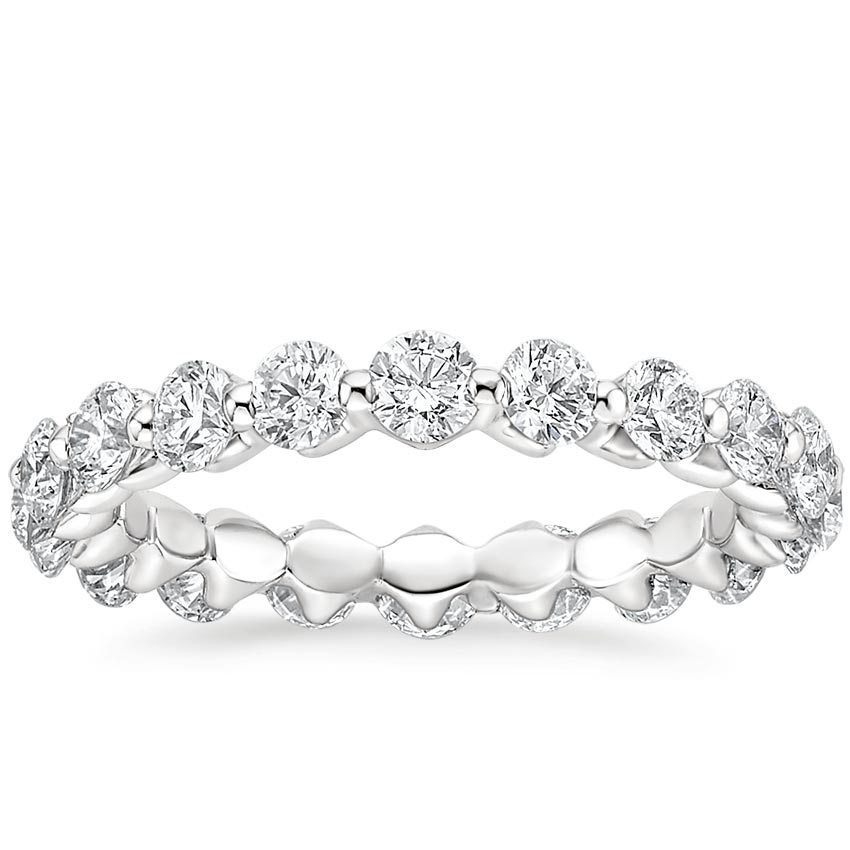 Floating shared prong diamonds shimmer all the way around this delicate eternity style wedding band for a spectacular and modern look.
Luxe Anthology Diamond Ring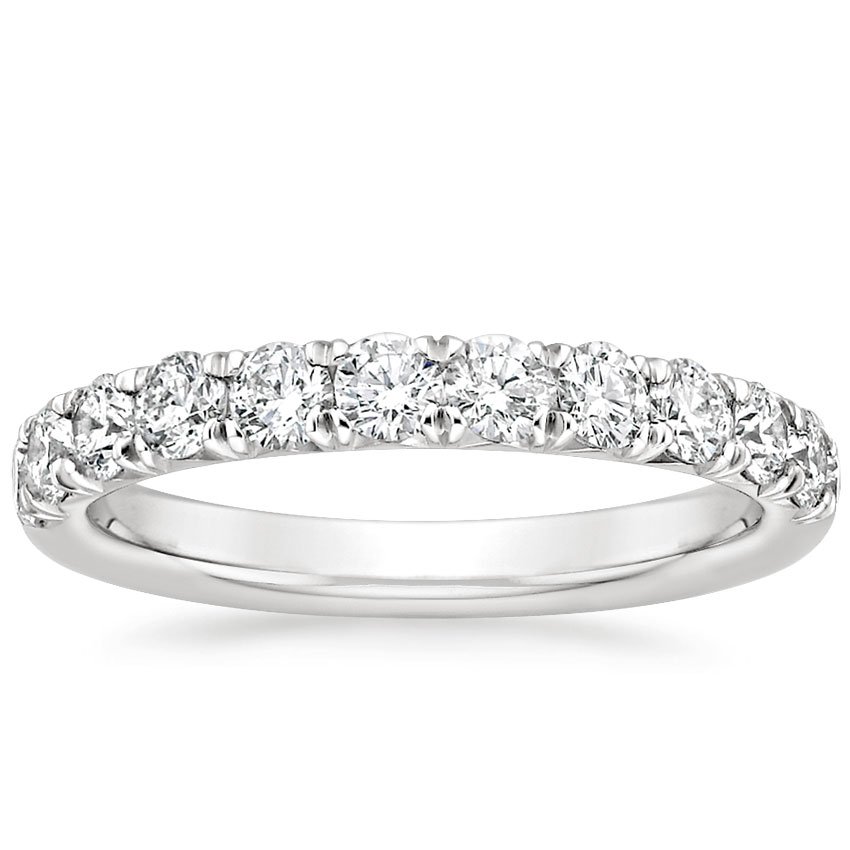 This luminous band features a row of diamonds extending halfway down the shank in a French pavé setting style that allows light to reach the diamonds from multiple angles and enhances their sparkle.
Luxe Ellora Diamond Ring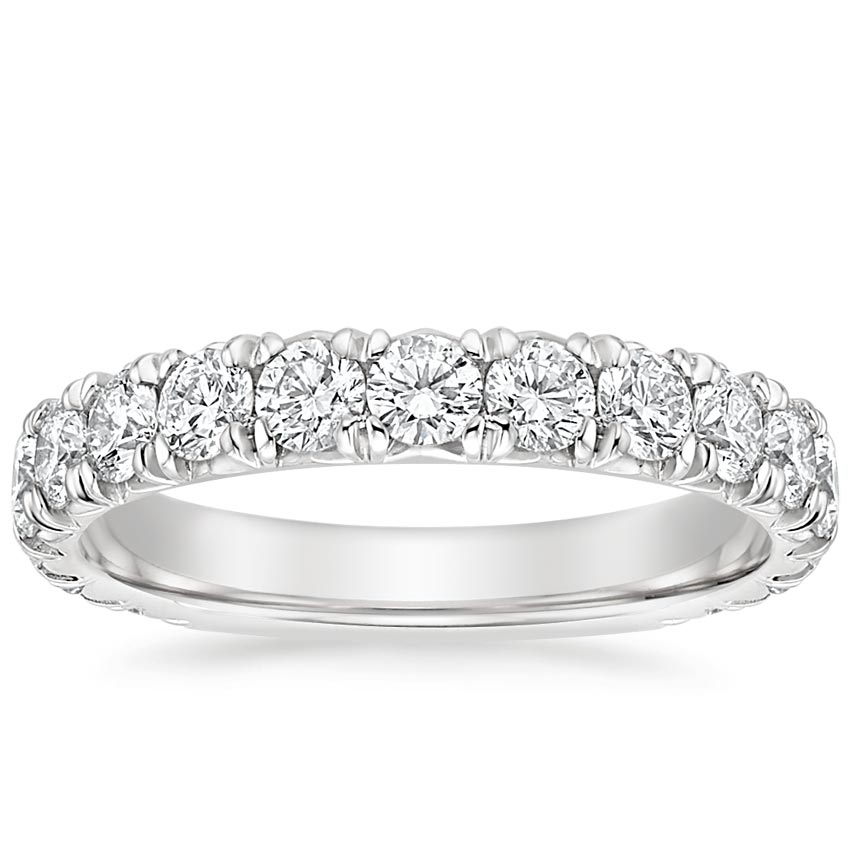 Breathtaking French pavé diamonds flow three-fourths of the way down the band and catch the eye in this classic yet stunning ring. As a standalone ring, this style is perfect for everyday wear.
Linnia Diamond Ring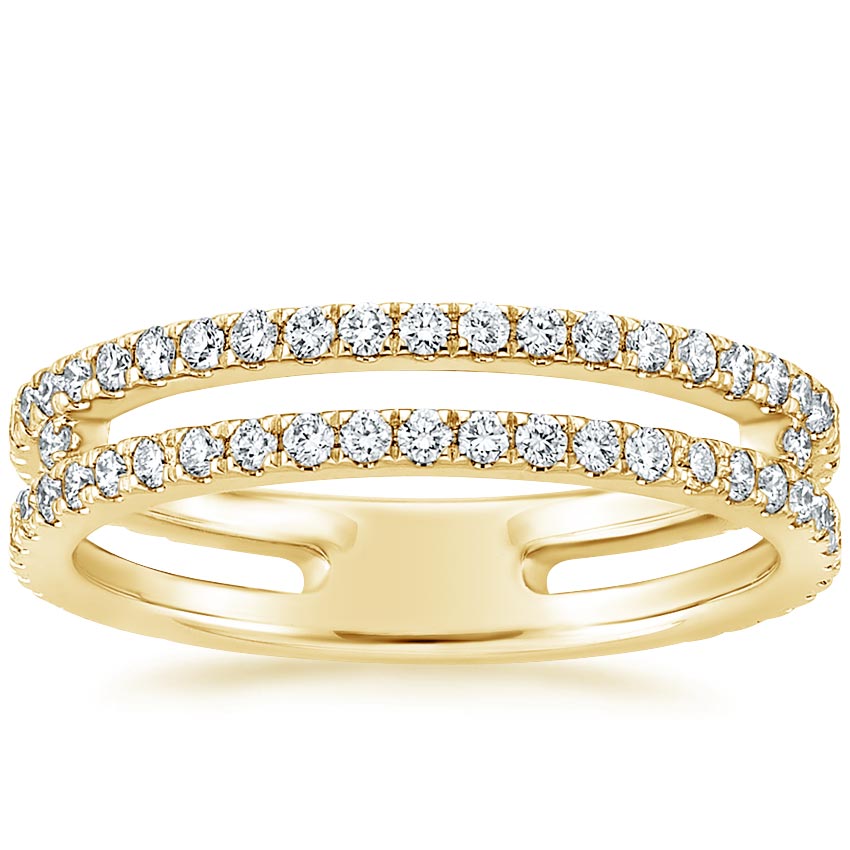 Drawing parallels to harmonious partnership, this ring features two delicate bands that glimmer with scalloped pavé-set diamond accents extending over three-fourths of the ring. Two pavé diamonds bind the bands together while preserving a light and modern look.
Delicate Antique Scroll Diamond Ring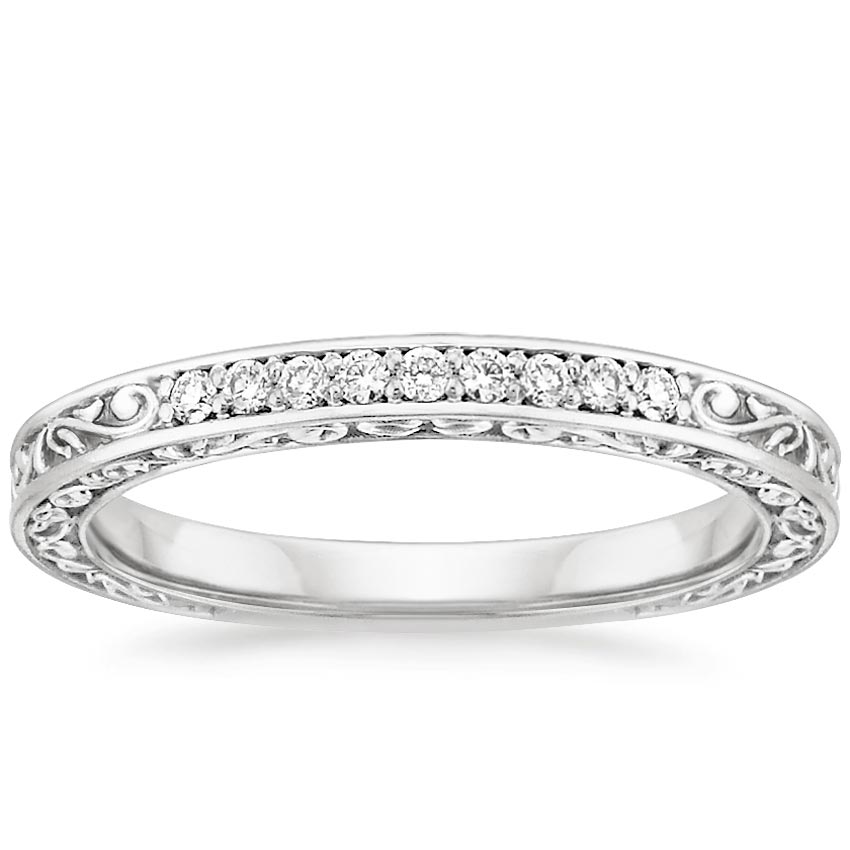 This beautiful antique-style ring is engraved with delicate scrolls that wind around the top and sides of the band. Brilliant round diamonds adorn the band for eye-catching sparkle.
Luxe Tiara Eternity Diamond Ring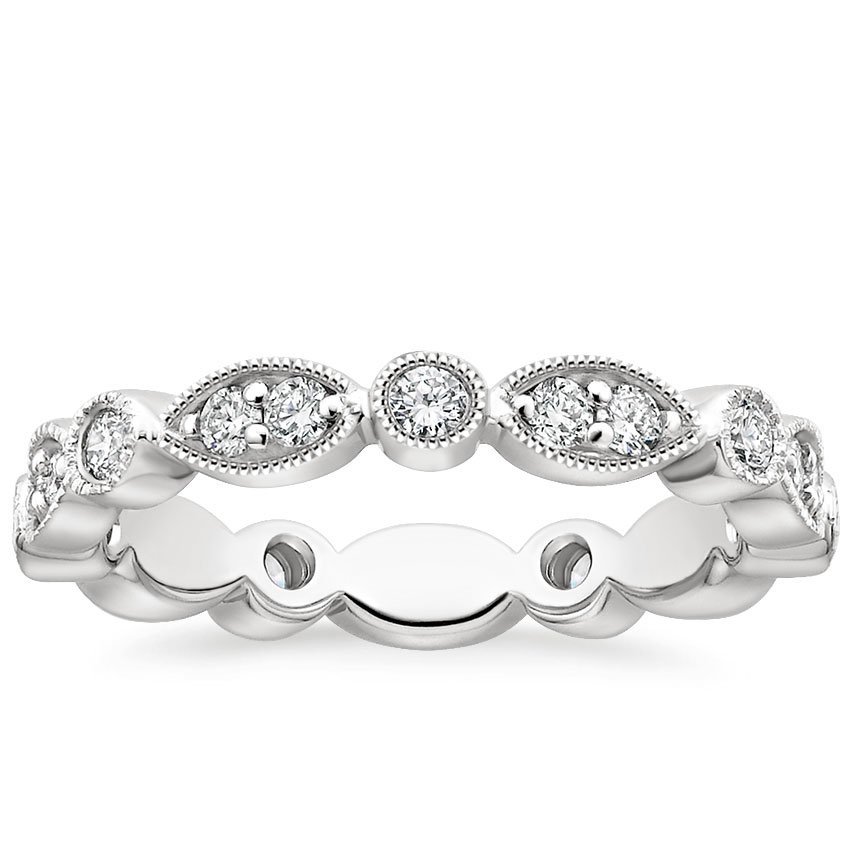 This luxe ring achieves a romantic, antique look with alternating round and marquise-shaped frames encircling the finger.
Final Thoughts
Would you wear a wedding band as an engagement ring? Let us know your favorite styles in the comments below or on our Instagram, Facebook, Twitter.