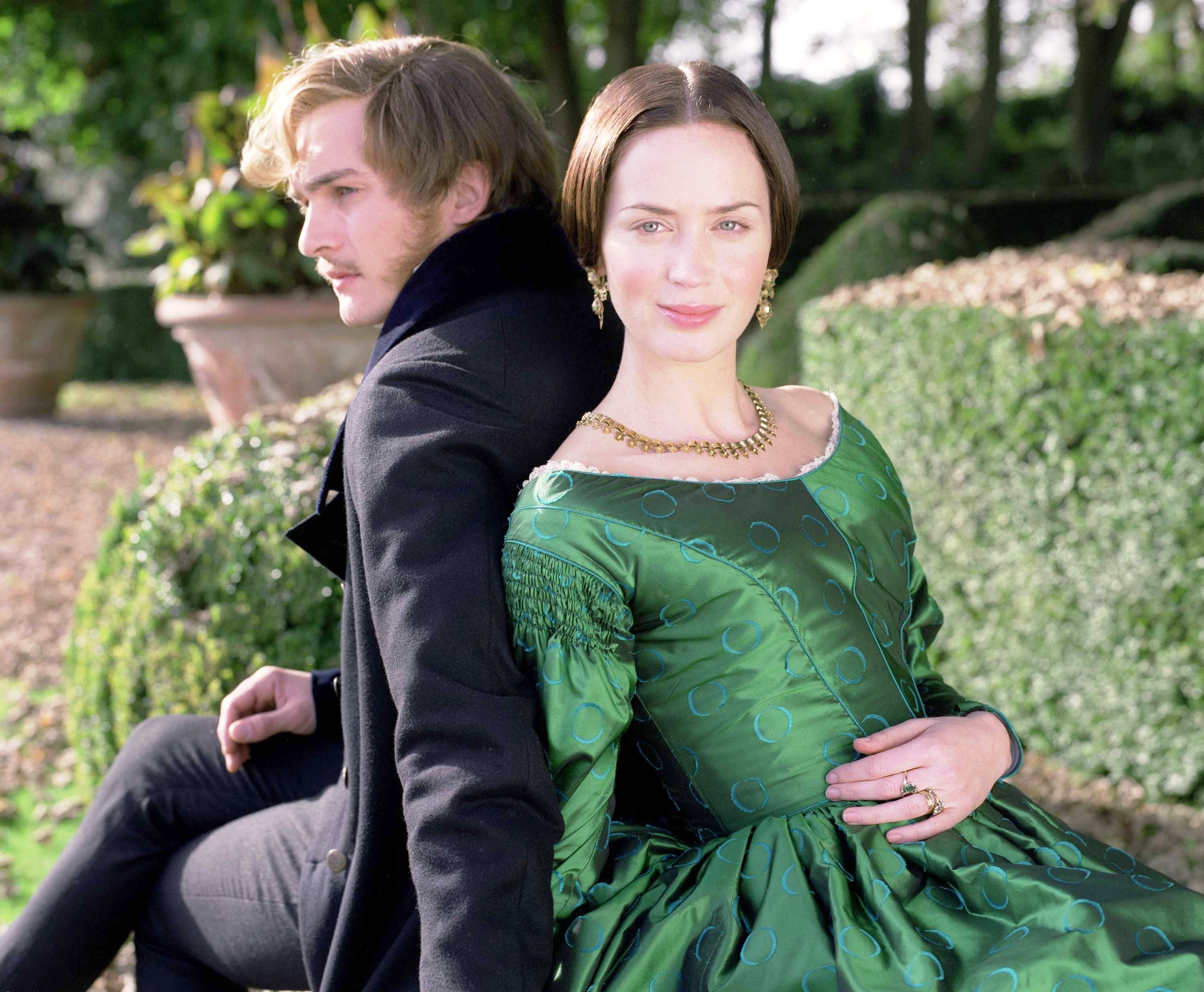 Victorian engagement rings are becoming an increasingly popular choice for couples who are drawn to a vintage aesthetic and are seeking an alternative engagement ring. Dating back to the Victorian Era, these one-of-a-kind antiques make special, sentimental, and romantic engagement rings.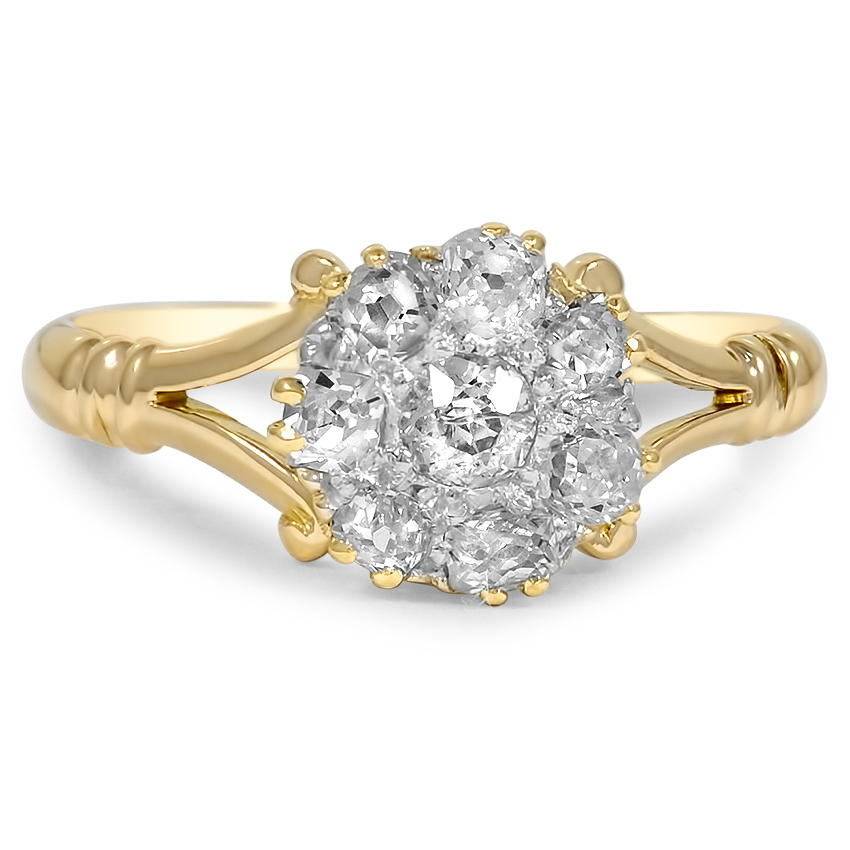 If you love the look of a vintage engagement ring but want to incorporate a modern gemstone, you may prefer a Victorian-inspired engagement ring. Either way, there are many breathtaking options for Victorian engagement rings. You can select an original antique ring, choose an antique inspired setting, or custom design your own perfect Victorian engagement ring with the help of our jewelry experts.
History of the Victorian Era
The Victorian Era is named for Queen Victoria of England, who reigned from 1837-1901. During her reign, Victoria was known for her love of jewelry as well as her exquisite taste. She also enjoyed a true love story with her husband, Prince Albert of Germany. That romance and resulting happiness is reflected in the jewelry from the early part of the Victorian Era. Whimsical and romantic motifs, such as bows, hearts, flowers, and serpents (an unlikely romantic motif today, but historically considered to be a symbol of unity and eternity) are all hallmarks of the era.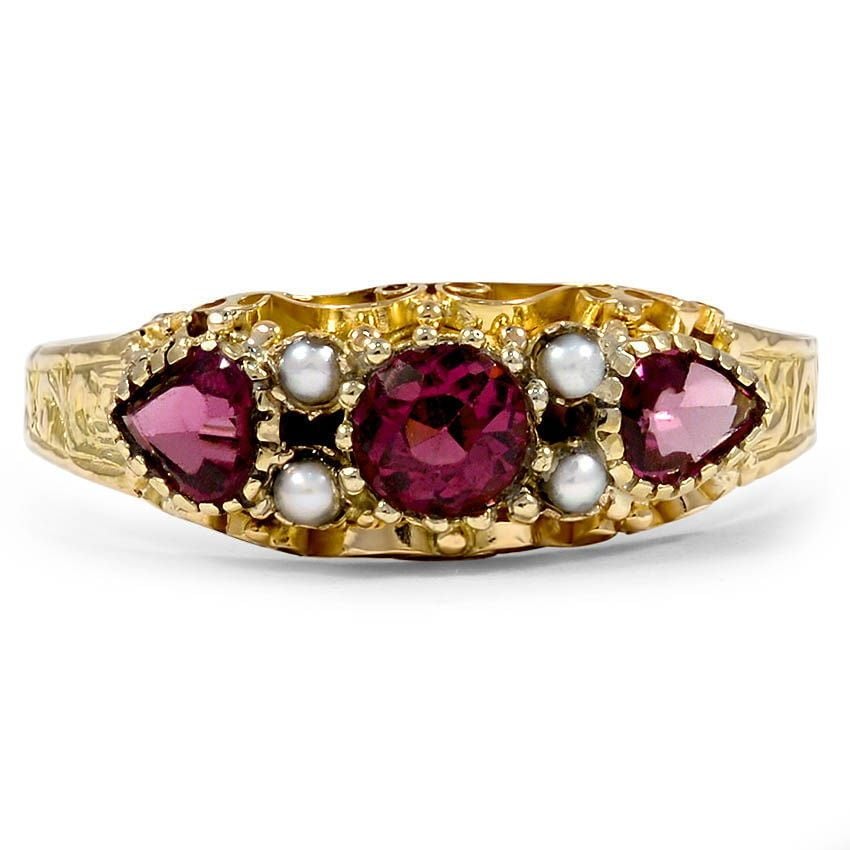 After Prince Albert's Death, the Queen mourned and became despondent, and the jewelry reflected this dark period in her life. The jewelry from later years of the Victorian Era features black gemstones, like onyx, and does not possess the same whimsy that characterized the beginning of the Victorian Era.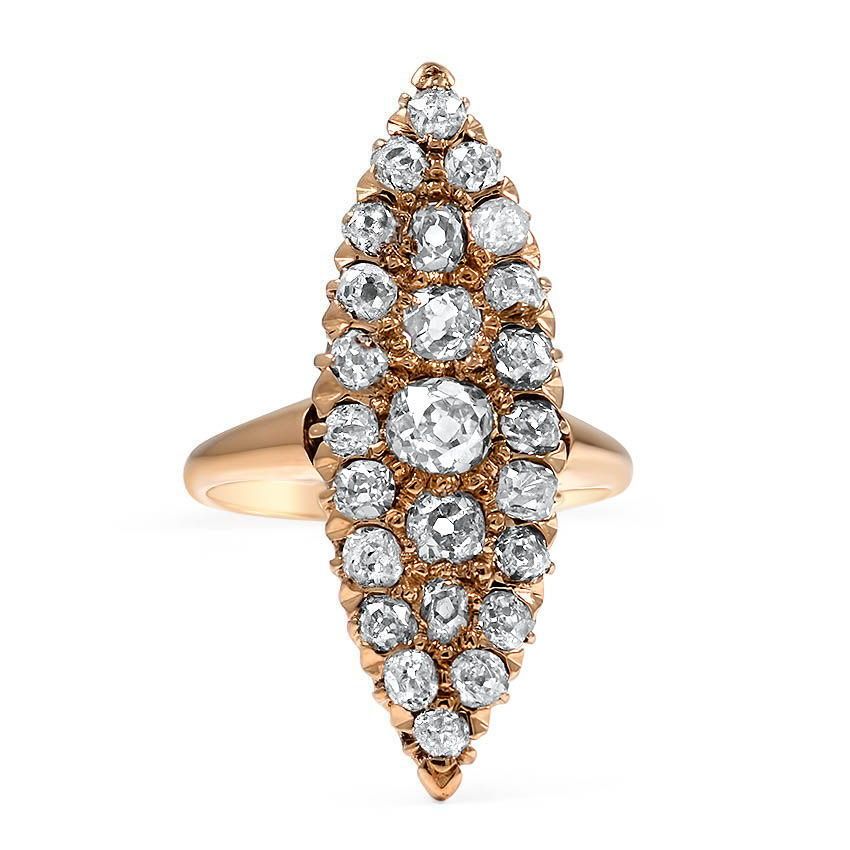 Other important aspects of the Victorian Era that changed the jewelry of the time were an increased availability of colored gemstones, a decrease in the cost of gold, and a greater supply of diamonds, due to mining efforts in South Africa. As a result, the jewelers and craftsmen in the Victorian Era started to expand their artistry with yellow and rose gold, and by applying details like engraving and filigree. Sapphires and other bold colored gemstones became more popular, and diamonds were used in new ways. In fact, the first Tiffany diamond solitaire was introduced in 1886.
Antique Victorian Engagement Rings
Browse our extensive collection of antique and estate jewelry, which is hand selected by our estate jewelry specialists.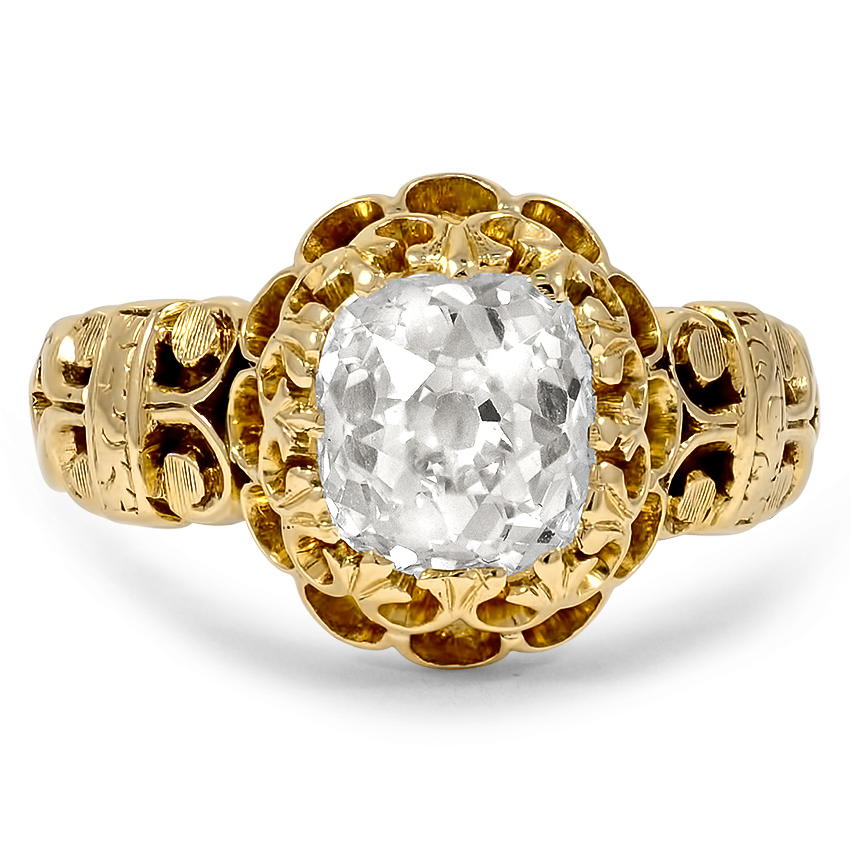 You'll find beautiful Victorian engagement rings as well as magnificent pieces from other antique design eras. We invite you to learn more about the antique jewelry we select and offer—fall in love with a one-of-a-kind ring in our collection, or let a piece or two inspire you to design a custom engagement ring incorporating the Victorian details that you most adore.

Victorian-Inspired Engagement Rings
Brilliant Earth also offers some magnificent Victorian-inspired engagement settings that may offer the perfect blend of vintage feel with the modern sparkle of an ethically sourced diamond or gemstones. One romantic and gorgeous option is the Victorian Halo Ring, which showcases either a round or a cushion diamond from our diamond collection within an octagonal halo of diamond.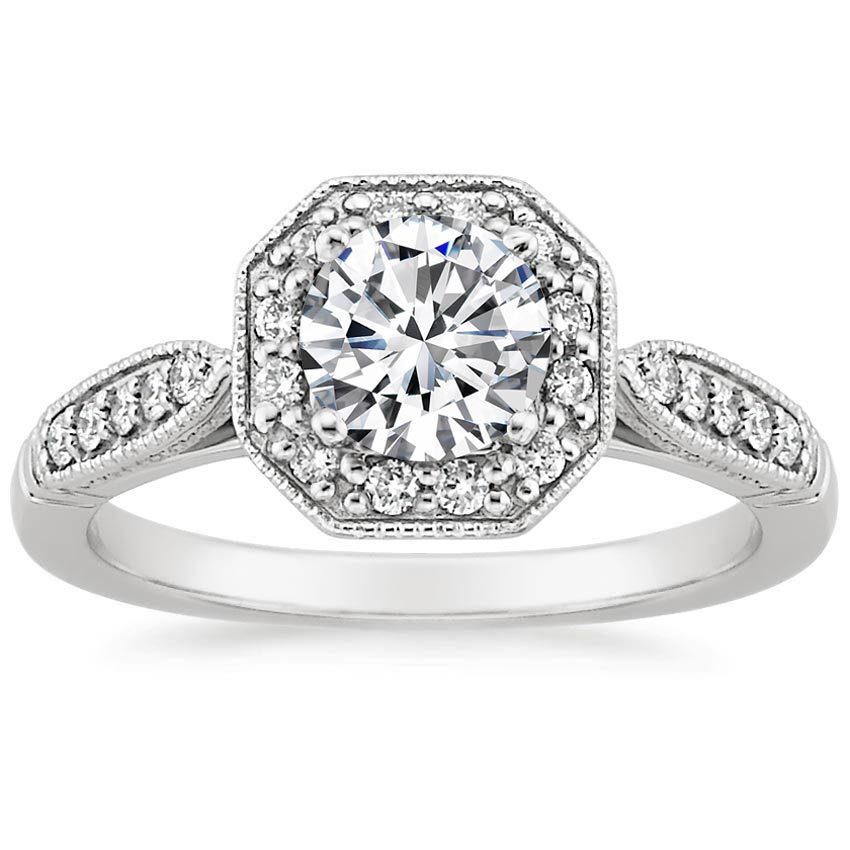 This ring can be beautifully set with a sapphire for a stunning Victorian style engagement ring that has an added pop of brilliant color.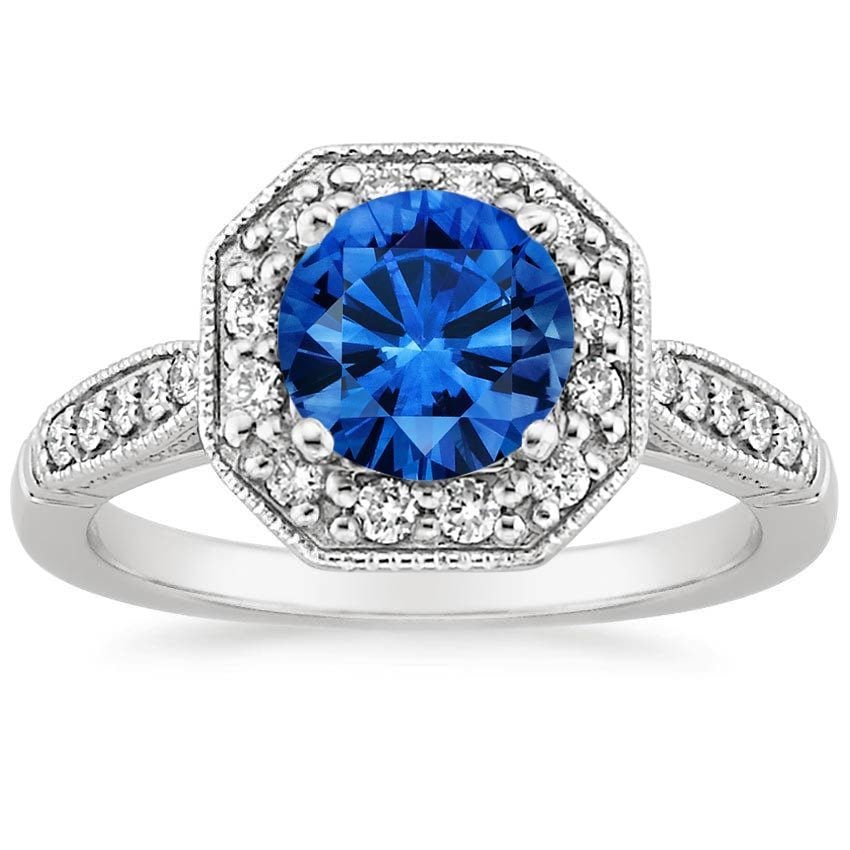 Our Rosebud Diamond Ring features a rose cut diamond, a popular diamond cut in the Victorian era.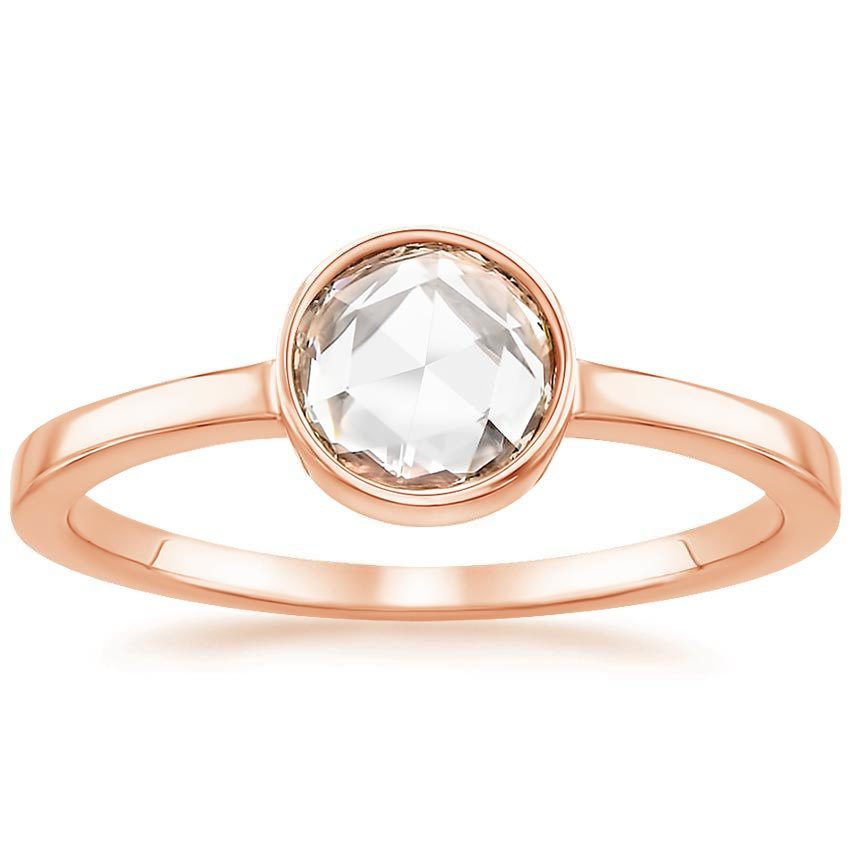 Additional Considerations
A Victorian engagement ring is a romantic and profoundly enduring choice. It is also a style that is sure to allow your ring to stand out while still being unquestionably elegant. Whether you want an engagement ring from the Victorian Era, or you want to the time period to be the inspiration for your selection or design, Brilliant Earth can listen and guide you to the ring of your dreams. Contact us to learn more about how we can help make your search stress free, through, and enjoyable.