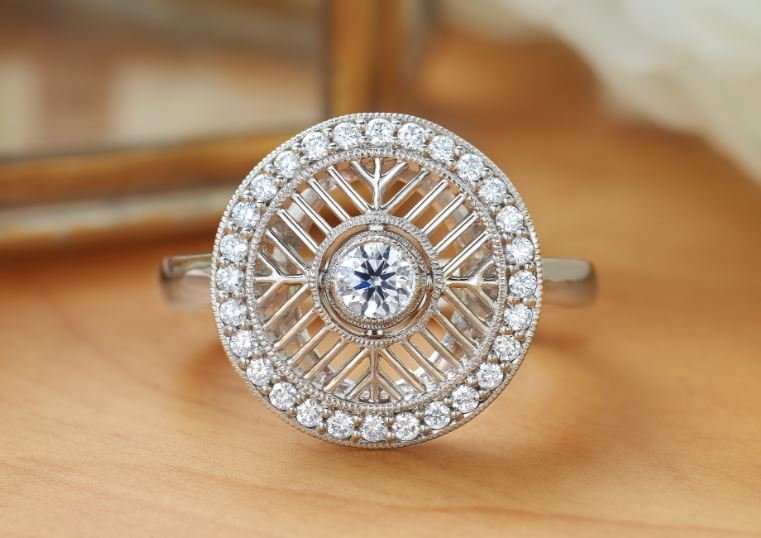 Wedding season is in full tilt, and brides and grooms everywhere are dreaming up ways to make their day special. From having a signature drink served at cocktail hour, to a choreographed dance to "your" song, to dessert buffets featuring your favorite childhood sweets, there are many ways to put a personal spin on timeless traditions.
You can make a one-of-a-kind choice that is truly everlasting by selecting a unique wedding ring (and a unique engagement ring, if you don't already have one). While a wedding only lasts for one day, your marriage—and a unique engagement ring or wedding band—will last a lifetime.  Here are a few ideas about how to make your rings as special as you are.
Unique Wedding Rings
The wedding ring, the ever-present representation of your loving union, is a great place to express your individual personality and style. If you think of wedding rings as simple bands, think again! As you'll see, there are endless ways to create the unique wedding ring of your dreams.
Add colored gemstones
Sapphire wedding rings, whether blue, yellow, or pink, make an enduring and special choice, and because sapphires are very hard and scratch-resistant they hold up well to everyday wear. They pair well with diamonds, work in a variety of settings, and also stack beautifully with other bands (think anniversary bands and baby gifts). You might also consider choosing a ring that features your partner's birthstone as a heartfelt way to celebrate your love. Make a beautiful statement by choosing to live in color!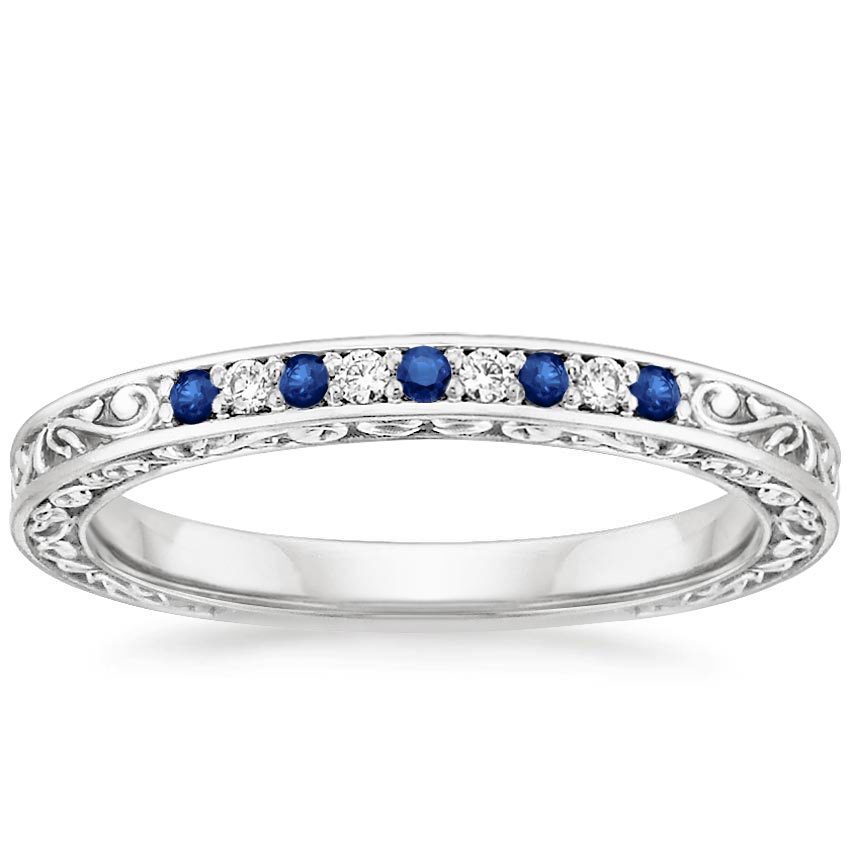 Focus on the details
Wedding rings that showcase intricate design details, such as a floral- or nature-inspired motifs, an elaborate pattern, dual tone precious metals, or special symbols that honor heritage, create a unique and personal look.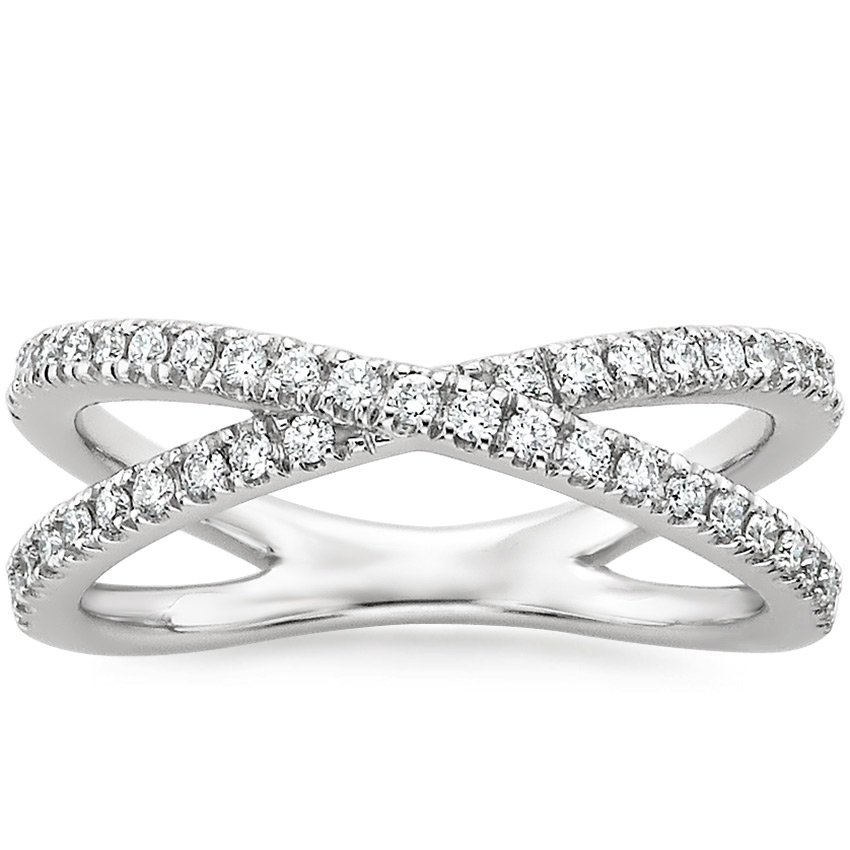 Go the vintage route.
For a truly one-of-a-kind look, browse antique wedding bands from decades past. These rings often feature details that are uncommon in modern rings, such as engraving and milgrain, and you'll often find colored gemstones or pearl accents in the wedding rings of earlier eras.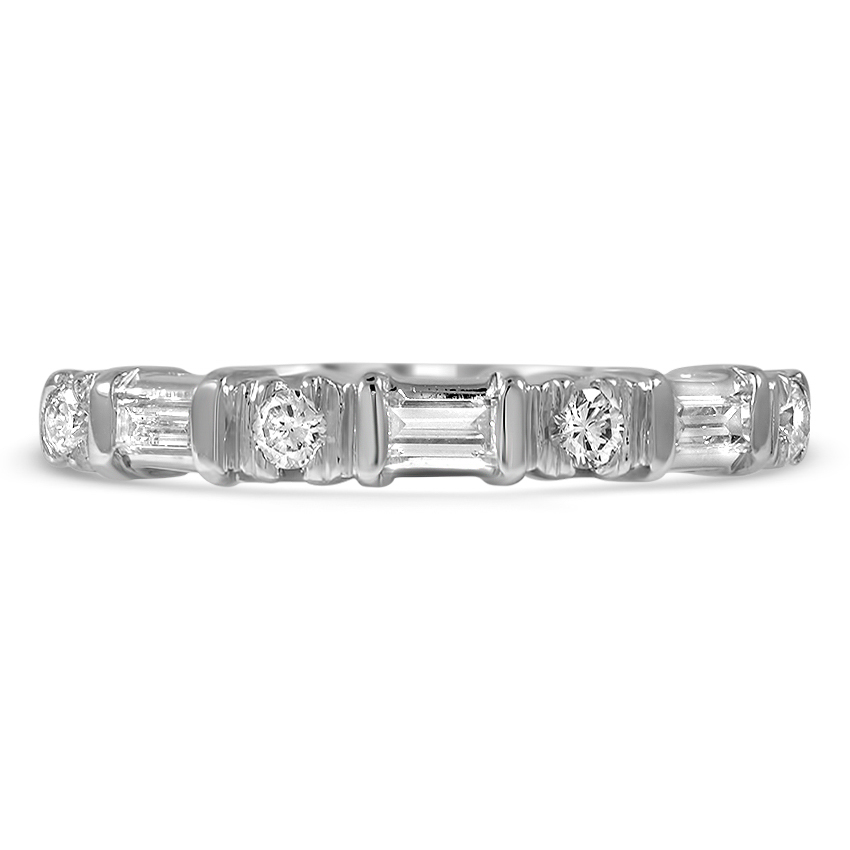 Make it custom.
Of course, one way to ensure uniqueness is to create a custom-designed wedding ring. Brilliant Earth works with many brides and grooms to design whatever their hearts desire—if you can imagine it, we can turn it into your own distinctive wedding ring.  Our simple step-by-step process makes it stress-free to create even the most complex designs. Our collection of unique custom wedding bands is sure to inspire you!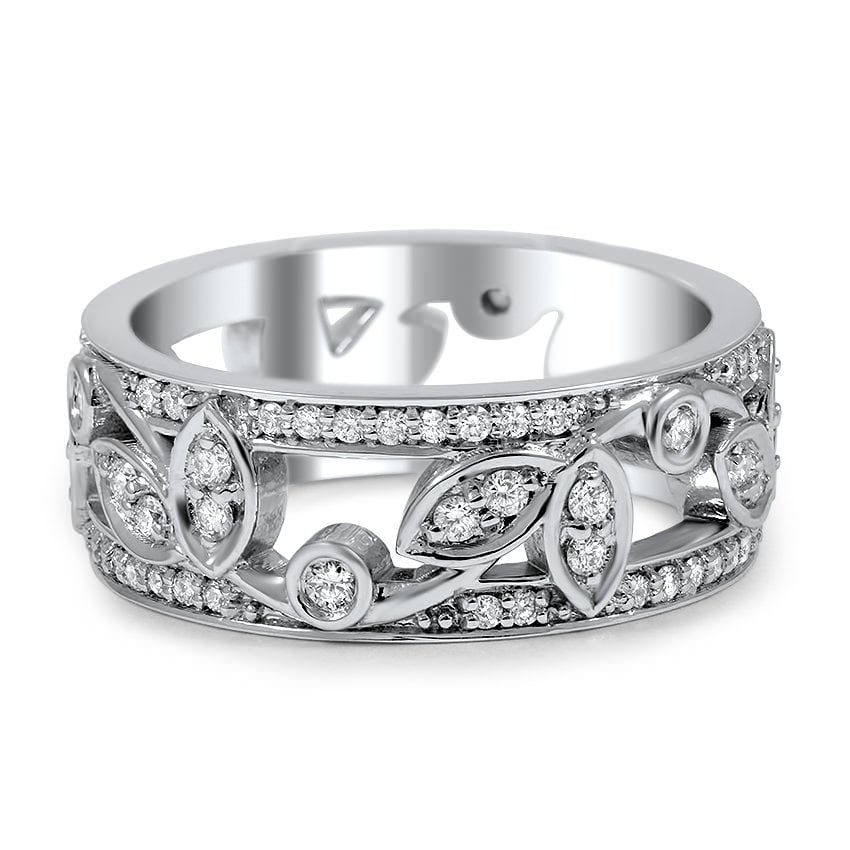 Create a twist on a classic style
If you find a ring design that you really like, make it "yours" by combining or changing style elements.  Substitute the gem color or shape of your choice, change the finish (from high polish to matte, or vice versa), or add a fine detail like engraving or milgrain (microbeads).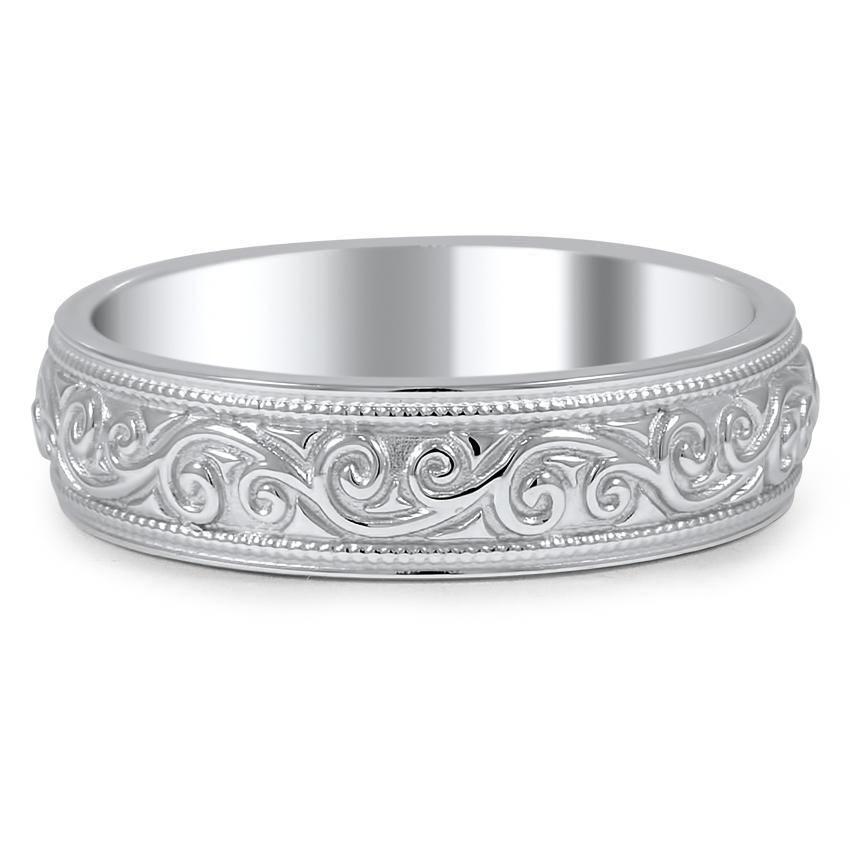 Opt for Rose Gold
Rose gold is a great choice of precious metal for brides seeking a distinctive twist on a classic style.  This alluring pink hue helps any wedding ring stand out from the crowd, but its soft warmth is particularly suited for sophisticated modern wedding rings or romantic, vintage-inspired rings. While many brides prefer the seamless look of matching a rose gold wedding band with a rose gold engagement ring, mixing metals is a growing trend. For a stand-out look, consider pairing a white gold engagement ring with a rose gold wedding ring.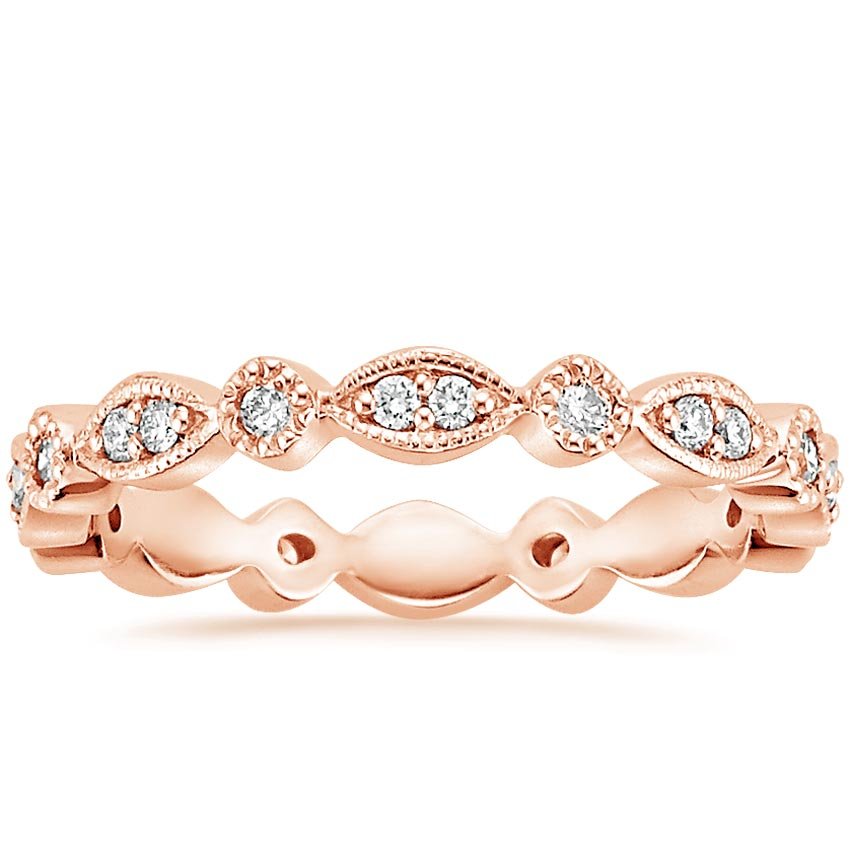 Personalize it
For a meaningful and personal touch, many wedding rings can be engraved.  You can engrave your wedding band—inside or out—with your wedding date, a few lyrics from 'your song,' your new monogram, a special saying, or even a fingerprint. Creating a fingerprint ring is the best way to make a ring 100% unique. This is an amazing and stylish way to celebrate your partner's individual identity. You can have a print on the inside of the ring as a secret message, a print on the outside of the ring as a unique design, or combine your prints as a representation of your union. There is no wrong way to personalize your wedding ring!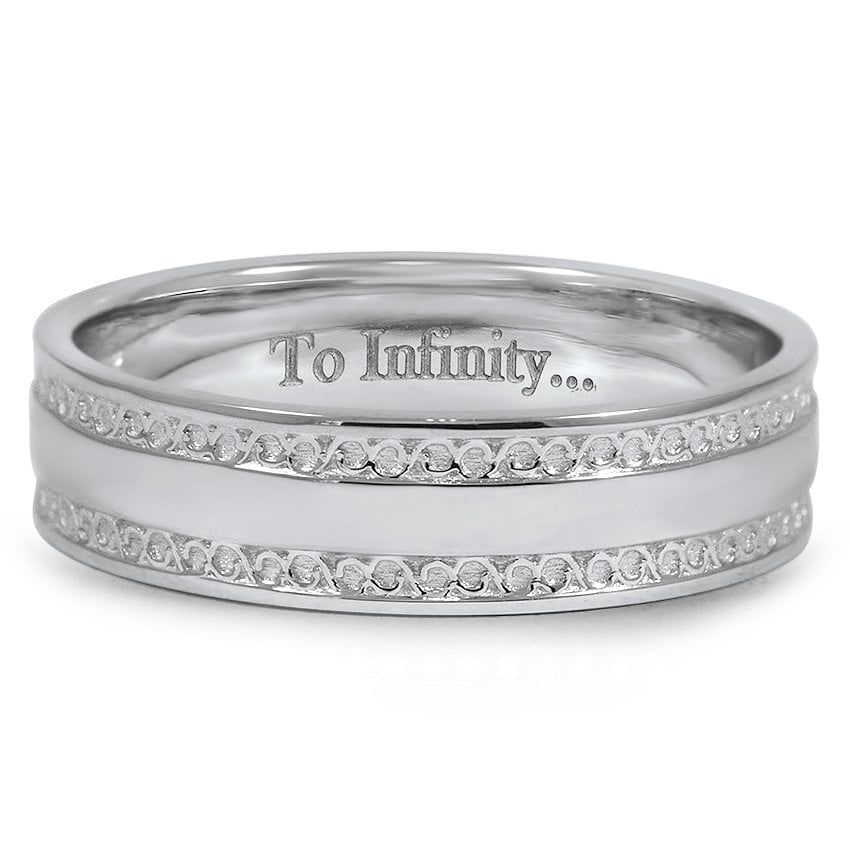 Add secret details
One fun and meaningful way to make a wedding ring unique is to add personal details to the inside rim of the ring—it could be an engraving, your beloved's fingerprint or a hidden gemstone (like your new spouse's birthstone, for example). Wearing these very personal details against your skin, where nobody can see them, might be the ultimate romantic gesture. Need some inspiration? Check out Ideas for Engraved Wedding Bands.
Wear a wedding band-engagement ring in one.
Traditional Celtic claddagh rings can serve as both engagement and wedding ring, and provide a meaningful tribute to Irish or Scottish heritage. These rings feature a design of a heart (signifying love), between two hands (signifying friendship), topped with a crown (representing loyalty). You wear the claddagh ring on your left hand with the heart pointing out when you're engaged, and pointing in once you're married.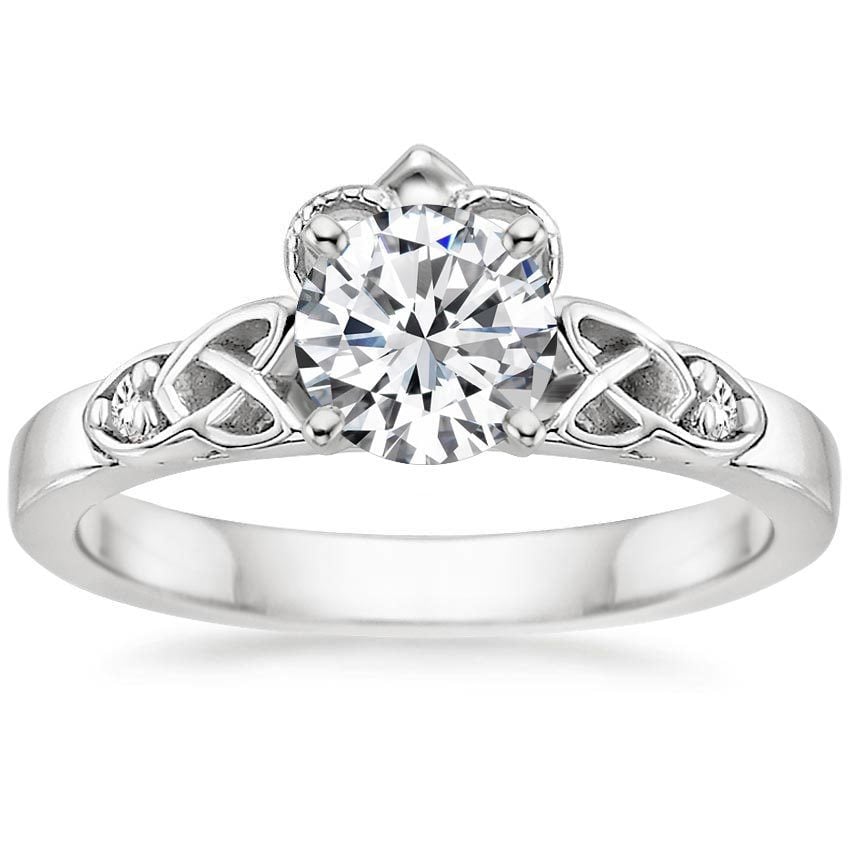 Should your wedding band match your engagement ring?
In a word, no—unless you want them to. Many brides embrace the opportunity to marry two different but complementary styles when designing an overall wedding set. Instead of wearing them flush together on one finger, some brides decide to wear their rings on different hands, which opens up a world of style possibilities. For more inspiration, explore matching wedding and engagement rings!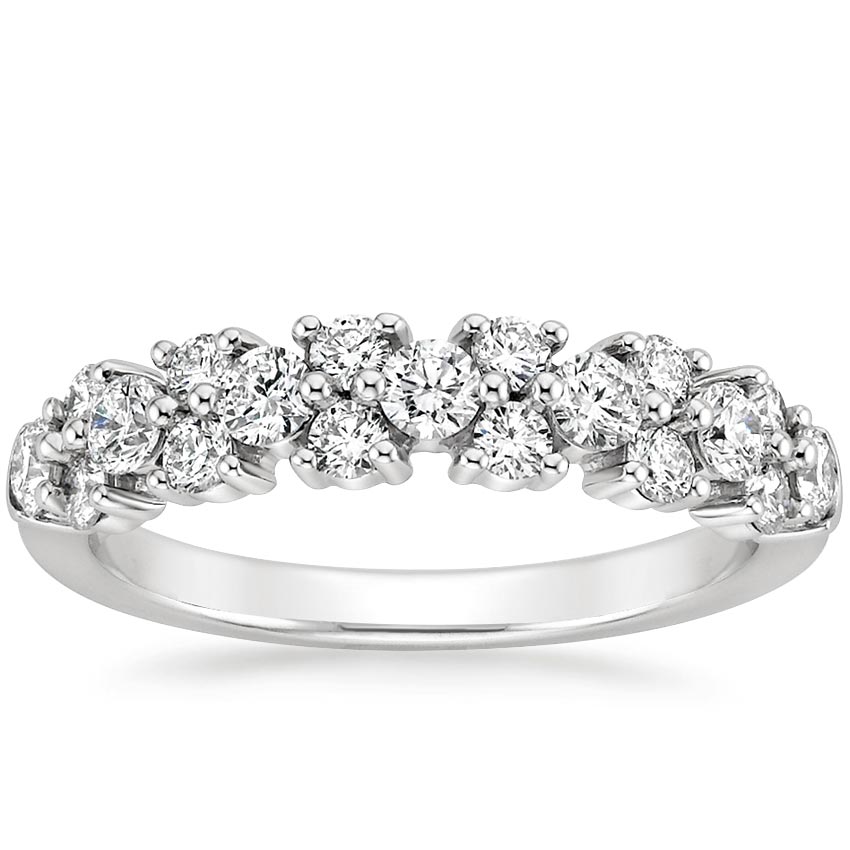 Unique Engagement Rings
While a unique wedding band can make a fabulous statement on its own, many brides-to-be choose to pair their wedding rings with equally exceptional and unique engagement rings. Here are a few ways to ensure that your engagement ring stands out in a crowd. For more ideas, read our Unique Engagement Ring Guide.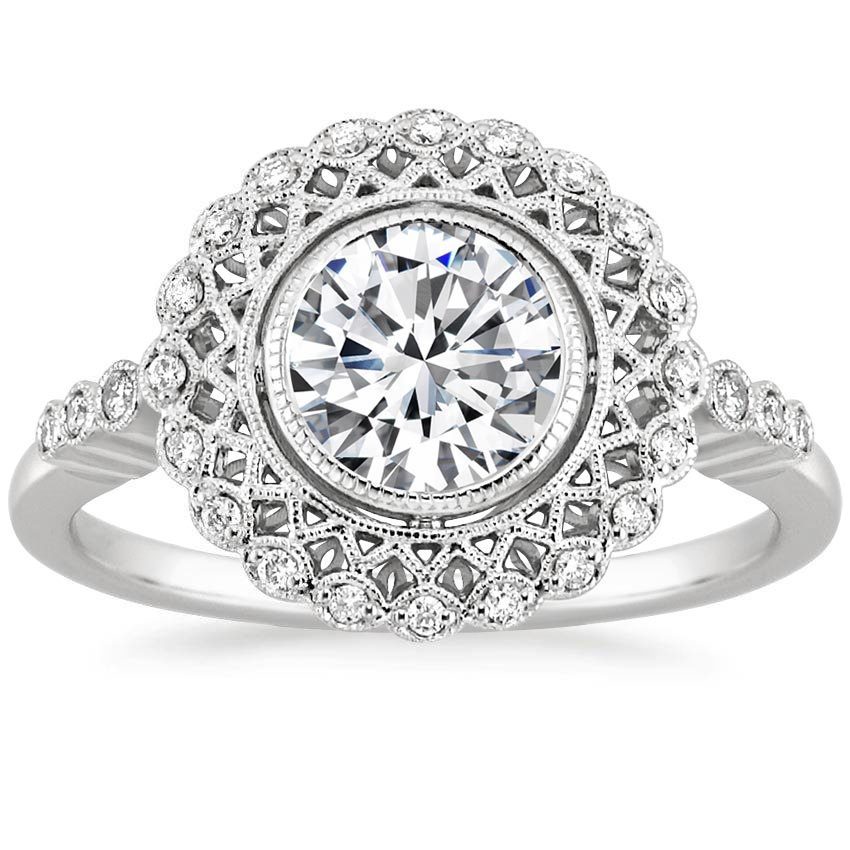 What's old is new again
If you relish true vintage style, explore our antique and vintage ring gallery to find a one-of-a-kind unique engagement ring for your wedding.  These rings come from romantic eras of the past and feature incredible artistry, as well as distinctive design elements that you're unlikely to see in a new ring.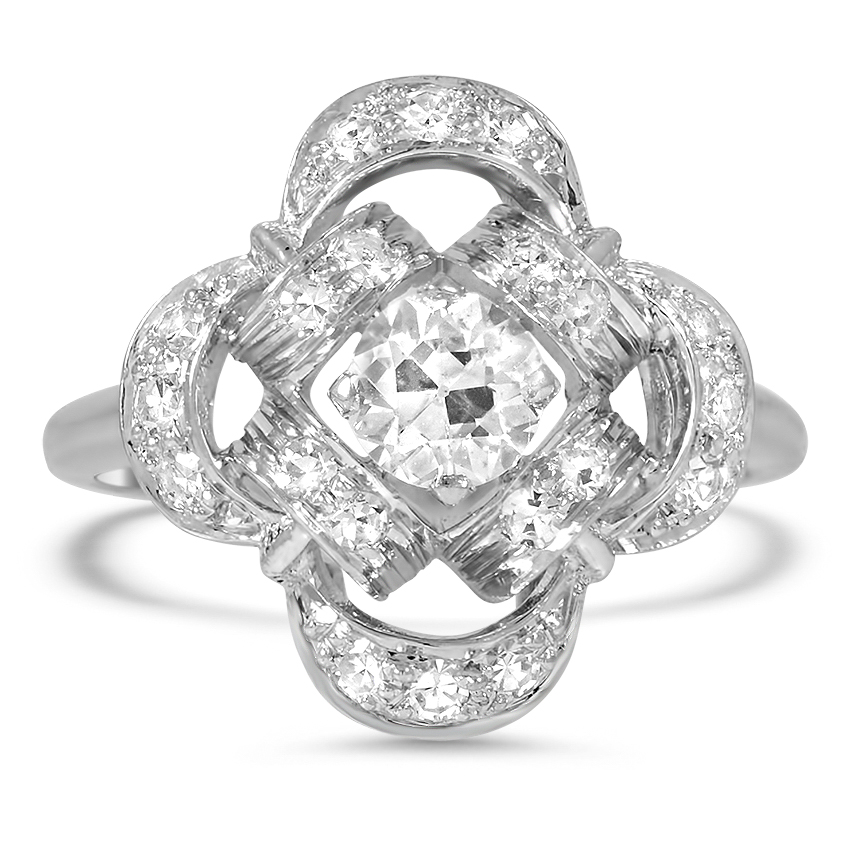 Or, if you would like a new ring that has been fashioned in the vintage style, consider antique style engagement rings. These rings are inspired by the unique features of one-of-a-kind antique rings—such as milgrain, filigree, and ornate embellishment—and translate them into styles that feel at once heirloom and contemporary.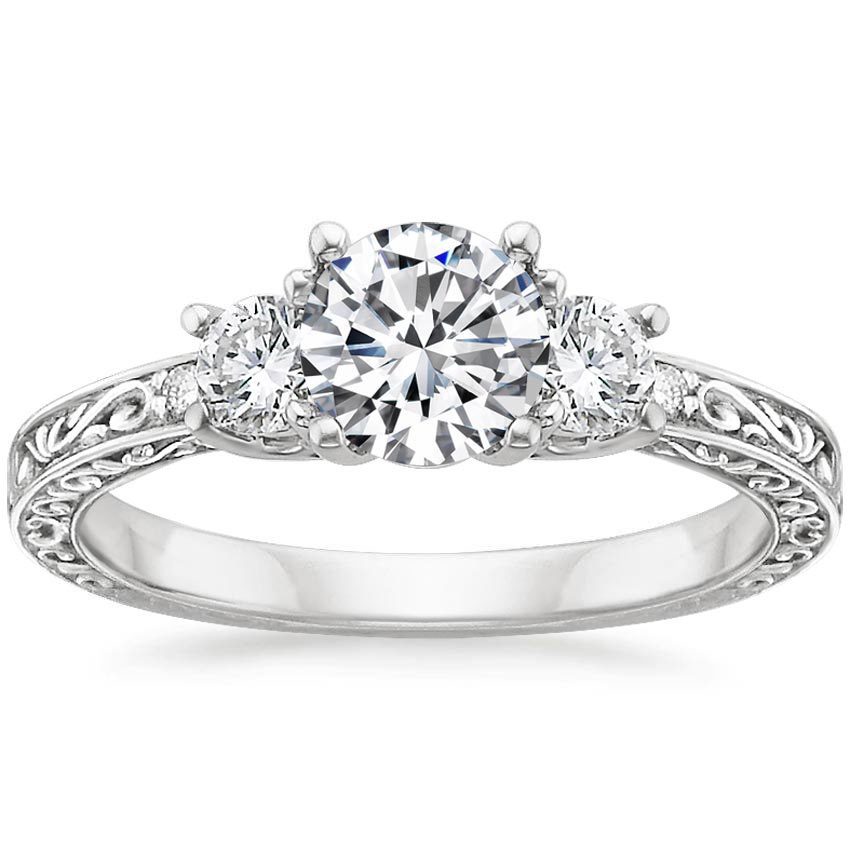 Consider unique colored gemstones
Choosing an engagement ring with a vibrant sapphire as a center gemstone guarantees that it will stand out in a sea of diamond engagement rings, and will pair beautifully with a unique sapphire wedding ring. Or you can surround a center diamond with a sapphire halo (or a gorgeous green emerald halo, as in actress Olivia Wilde's ring). You can set one of our beautiful unique colored gemstones into a wide variety of engagement ring settings, creating a ring that tells the world that you don't play by the rules!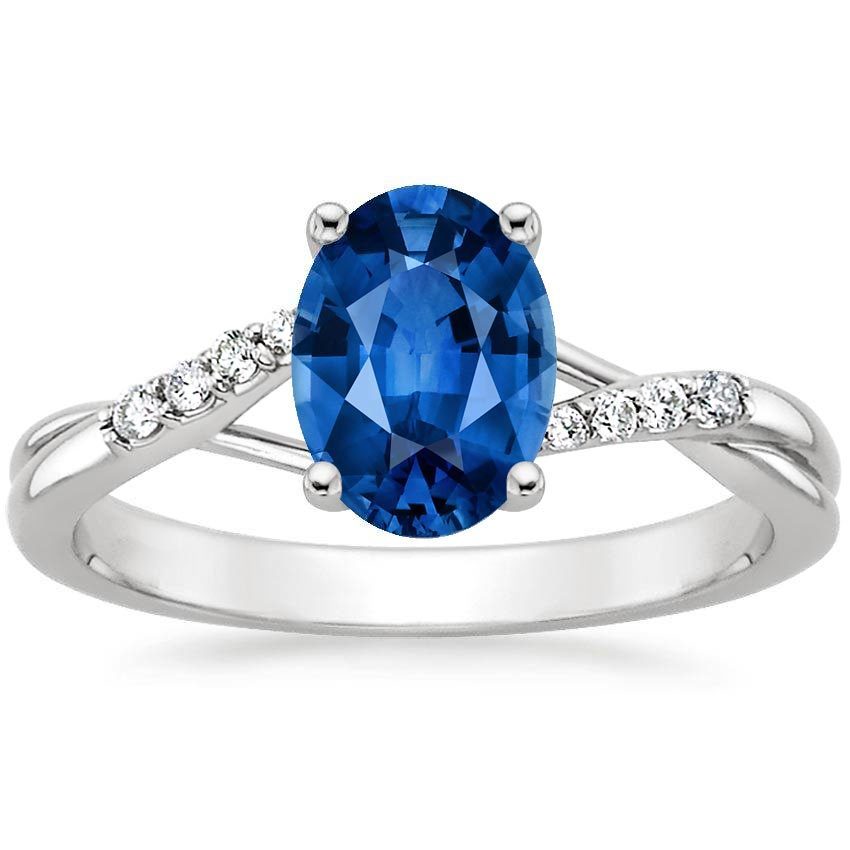 Fall for fancy shaped diamonds
If you are set on having a diamond ring, but you want don't want the traditional round shape, consider fancy shaped diamonds, such as princess, emerald, pear, marquise, oval, or asscher cut diamonds. These distinctive shapes lend a more eye-catching and unique look to even solitaires and other very traditional engagement ring settings.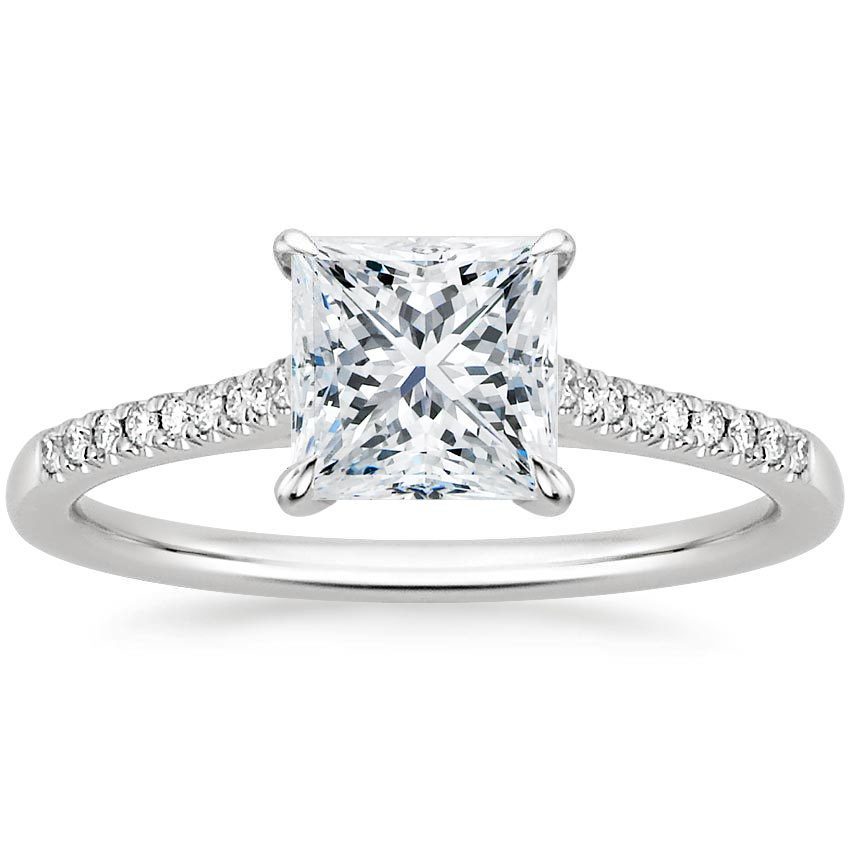 Skip the center diamond
For a beautiful, unusual diamond engagement ring, try something truly distinctive—forgo the big center diamond! Brilliant Earth offers wedding rings that showcase multiple diamonds in intricate designs, such as the Bisou Ring and the Quintessa Diamond Ring (two of many examples). Though categorized as wedding rings, each of these rings is a showstopper when worn alone. It's common for vintage rings, especially those of the Art Deco and Retro eras, to feature many diamonds but no prominent center gem.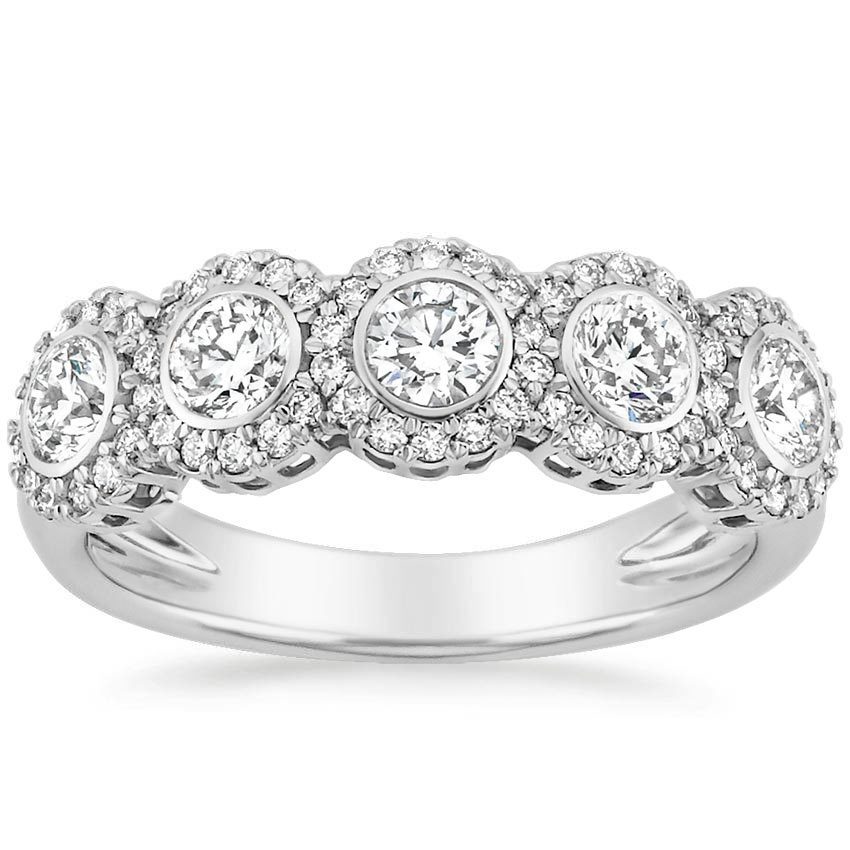 Consider modern rings
A modern engagement ring can be an incredible statement. Many modern styles feature clean, curving lines that bring to mind modern sculpture or the harmony of the natural world.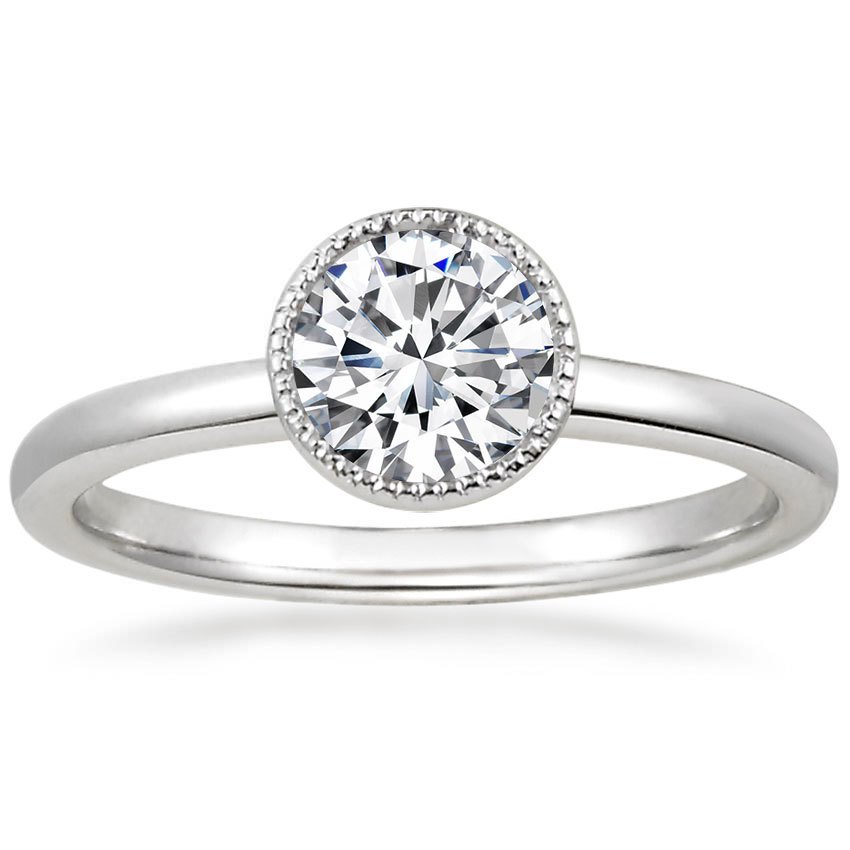 Custom engagement rings
Nothing's more unique than a ring designed just for you. Considering creating a beautiful, one-of-a-kind representation of your love with our custom design process. From unique combinations of gemstone colors and cuts, to mixed metals and personal engravings, the options are nearly endless. For inspiration, view our recently designed engagement rings, wedding bands, and fine jewelry in our custom gallery. The Brilliant Earth custom design team loves to help couples bring their unique vision to life.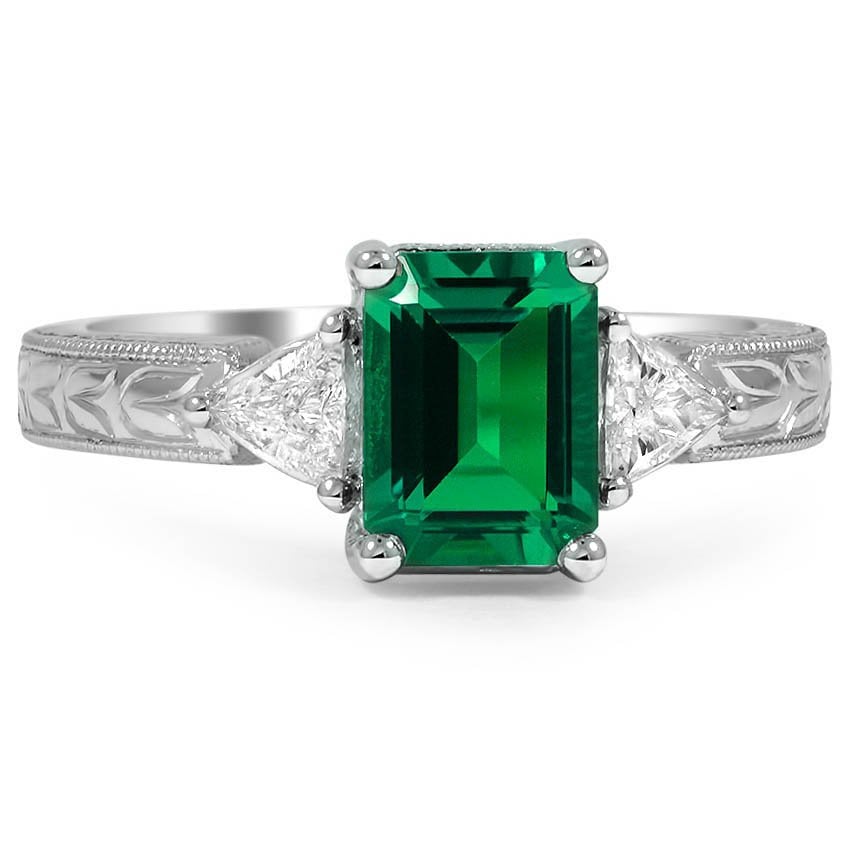 Final Thoughts
What do you think of these unique ideas? Let us know on Instagram, Facebook, Twitter, or in the comments section! Whatever your style and budget, we would be delighted to help you select or create unforgettable rings.