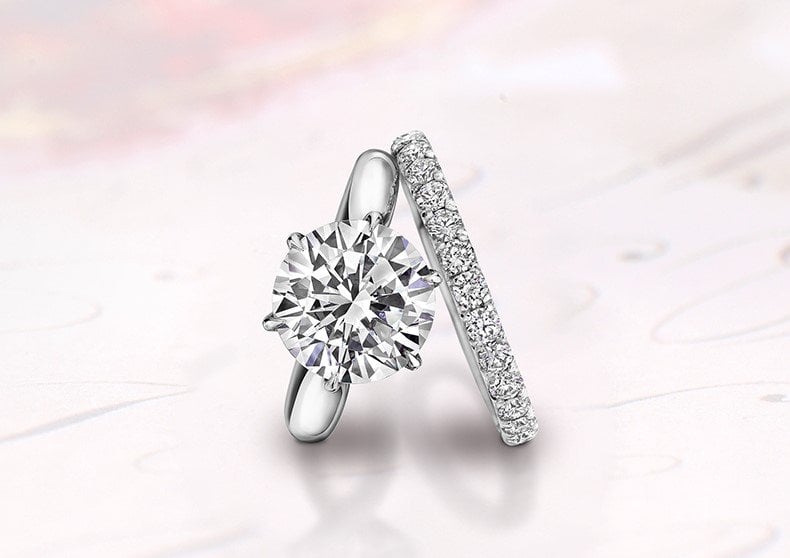 Classic and eternally popular, solitaire engagement rings put the focus on one dazzling center gem. Their clean lines and streamlined designs exude timeless elegance. While other engagement ring styles fall in and out of popularity, the appeal of solitaire diamond rings is constant.
Although all solitaire ring designs feature a similar theme—a band of precious metal showcasing a single center gemstone—there are many unique designs to choose from. From vintage inspired to contemporary, our collection of solitaire engagement rings features an array of stunning choices.
Here are 7 of our favorite distinctive solitaire settings, guaranteed to stand out from the crowd!
Reverie Ring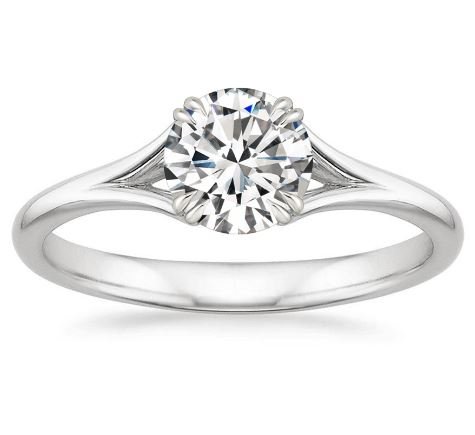 A contemporary take on the classic solitaire, this ring gracefully divides into ribbons of precious metal that intertwine and embrace the center gemstone, securing it with split claw prongs.
Hudson Ring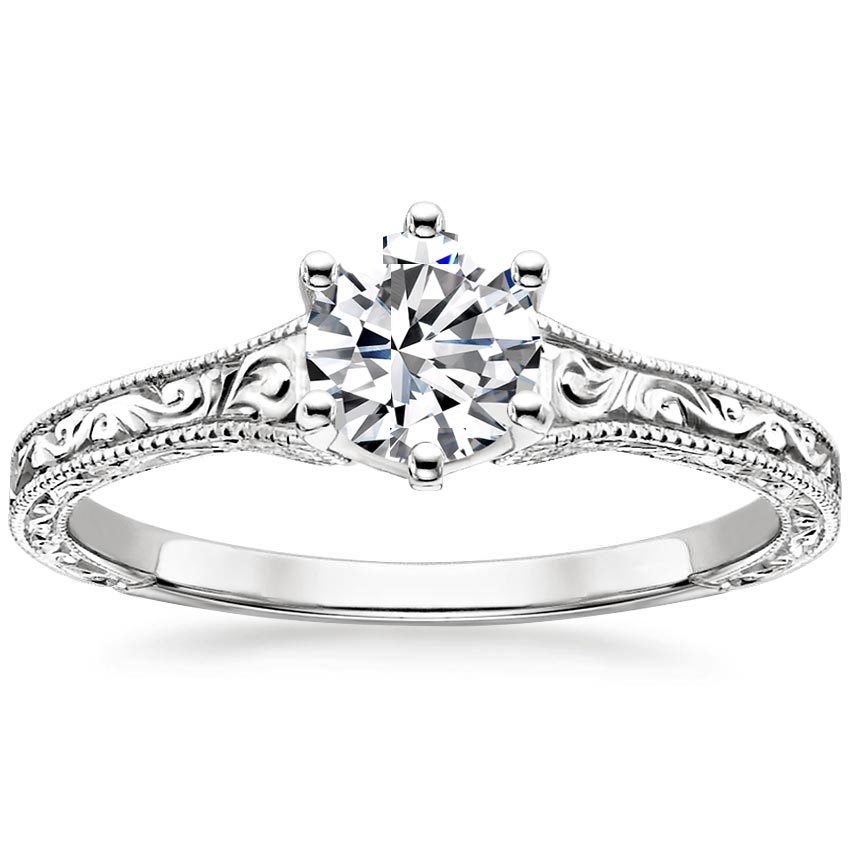 Intricate hand-engraving and subtle borders of milgrain adorn this sensational vintage inspired ring. This elegant solitaire band gently broadens toward the brilliant center gem, producing a stunning effect.
Twisted Vine Ring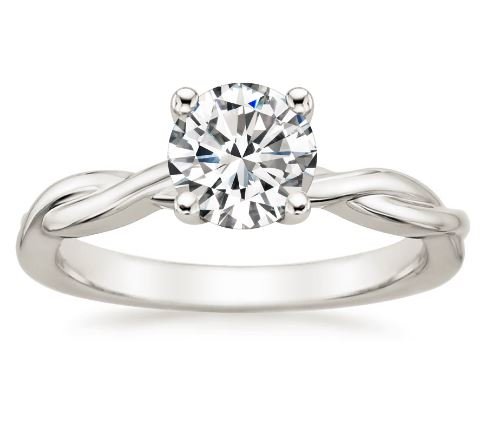 Two intertwined strands of high-polish precious metal twist together in this nature-inspired solitaire ring to perfectly showcase a dazzling center gemstone.
Lumiere Diamond Ring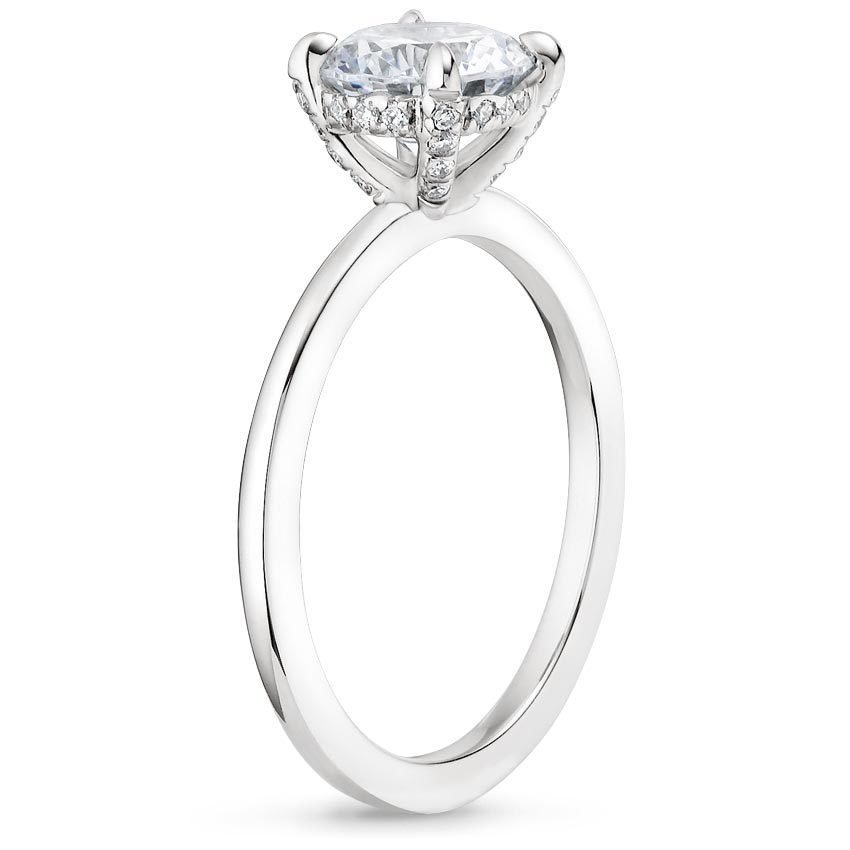 This delightful engagement ring features a glittering diamond-encrusted gallery around the center gem. The petite band complements the gallery for an elegant, chic look.
Luna Ring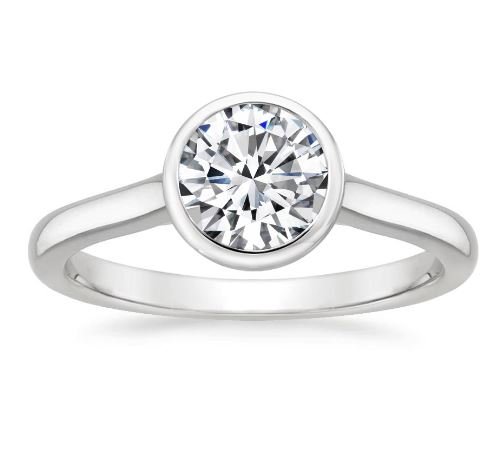 For a contemporary look, opt for this design. A bezel set center gem and a sleek high polished band perfectly complement each other for a modern take on the classic solitaire engagement ring.
Caliana Ring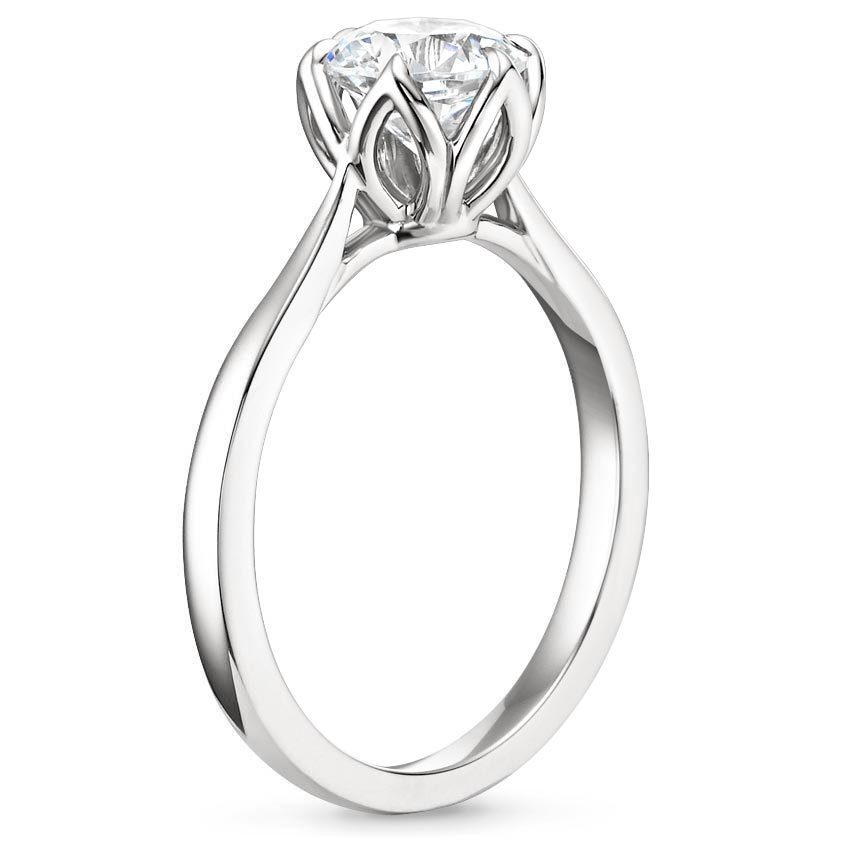 Six elegant leaves cradle a center gemstone in this open basket solitaire ring. Claw prongs and gently tapered shoulders bring even more emphasis to the graceful look of this setting.
Grace Ring
Artfully sculptural, this solitaire ring design features ribbons of precious metal which delicately entwine around the center gem for an exquisite look.
Final Thoughts
Which solitaire ring design is your favorite? Let us know in the comments below, or on our Instagram, Facebook, or Twitter! For more inspiration, explore our recently purchased 2 carat solitaire diamond rings.