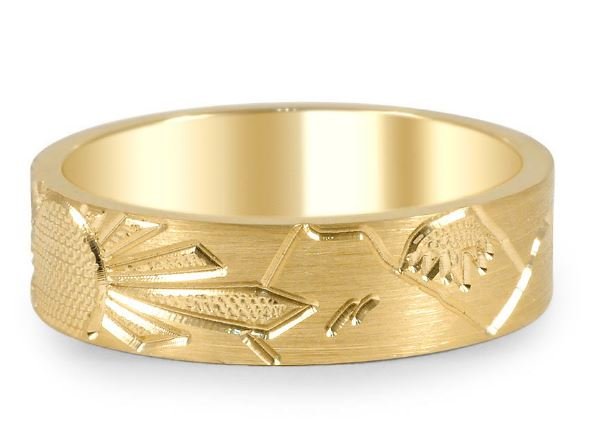 In this era of selfies and Snapchat, words, images, and videos are often forgotten as quickly as they appear. When even the most thoughtful or eloquent tweet gets buried under a mountain of more tweets, how do we preserve our most heartfelt and meaningful moments and expressions?
When it comes to love, weddings, and marriage, at least, there is a beautiful solution: simply engrave your wedding bands with a few private, heartfelt words. An engraving is a way to inscribe your love and commitment on something you carry with you daily, so you can reflect upon your sweet sentiments them for decades to come!
Engraving Ideas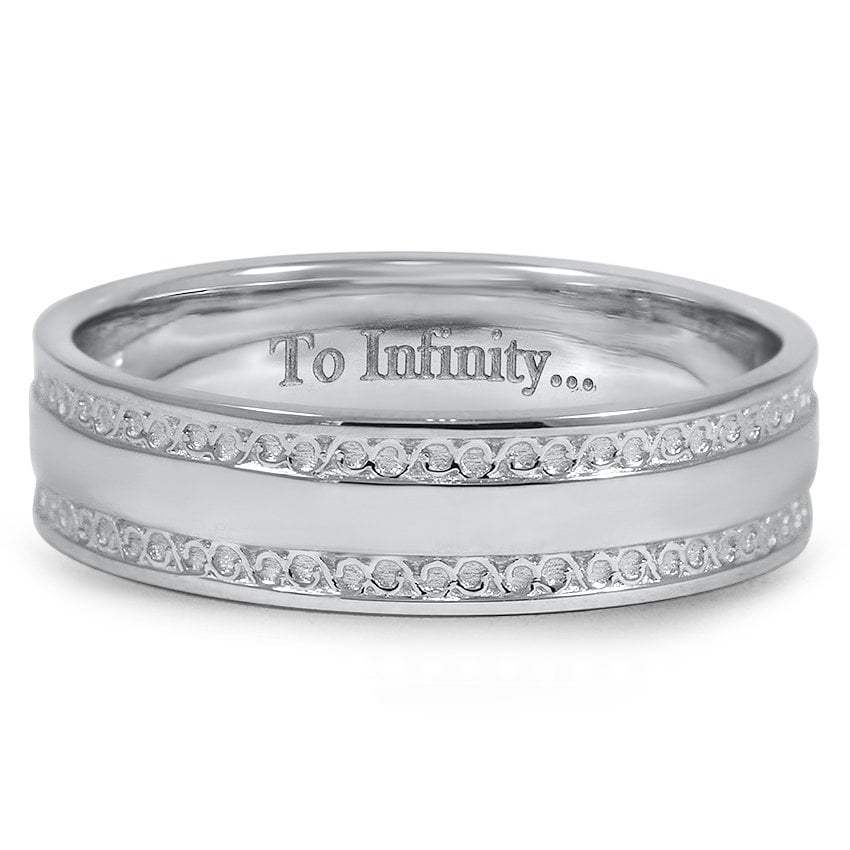 Many jewelers offer simple engraving—usually a single line of text—on the inside of a wedding band for a small fee. If you know you want engraved wedding bands but you're not sure what you want them to say, consider the following options:
Popular Wedding Ring Engraving Ideas:
Your significant others initials
Wedding Anniversary
First Date Anniversary
Personal Nicknames
Love Quotes
Religious or spiritual verse
Song Lyrics
Initials, Names, and Dates
Many couples love to include their initials and the date of their wedding on the inside, making this the simplest, most classic option. Popular combinations include: "AB + CD," "A + C 5/22/2014," "ILY 5.22.14," " ABC-DEF," and others along those lines. Instead of engraving your wedding date, you might choose to engrave the date you met, or the date of some other special relationship milestone. Or you might choose to engrave your beloved's first or middle name in the interior or your ring, and yours in his.
Saying and Quotes
Occasionally you will run across a quote that expresses how you feel perfectly. Sometimes the best engravings are simple expressions such as, "I do," "You and I," or "All my love." Depending on the size of your ring, you may be able to request a longer saying or quote, such as, "Who, being loved, is poor?" by Oscar Wilde or, "Love conquers all," by Virgil.
Foreign sayings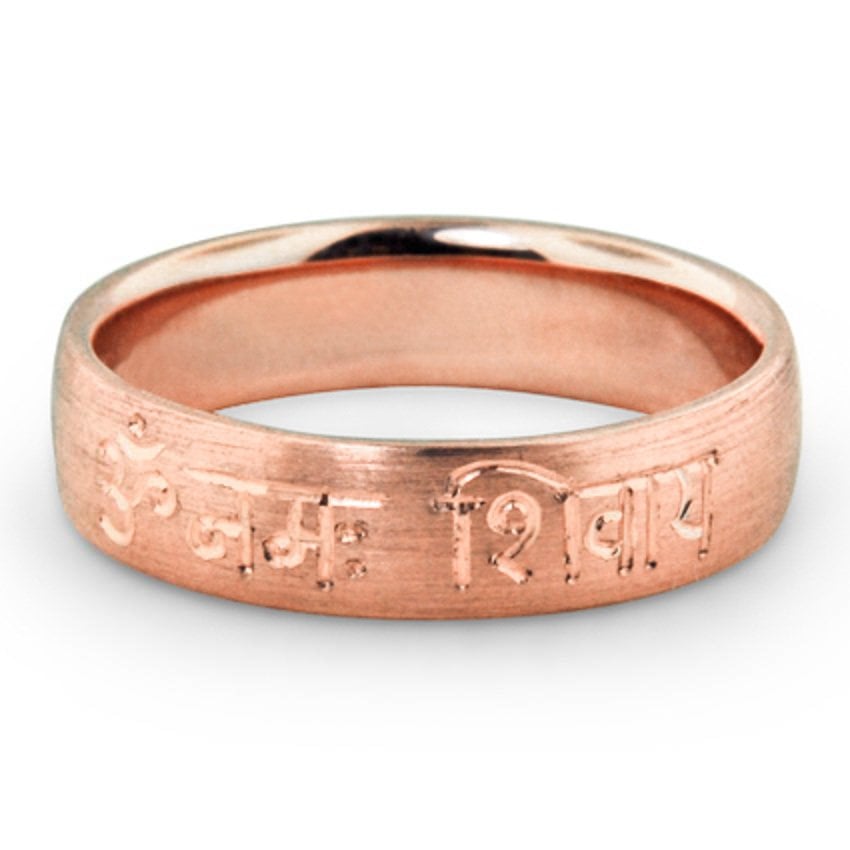 If a language other than your primary one has special meaning to you as a couple, think of an expression that speaks to you and engrave it in that language—just make sure that you are 100% positive that the words you are engraving mean what you think they do! A simple "I love you" sounds beautiful in any language. A wonderful Latin saying is the Virgil quotation, "Nunc scio quid sit amor," which translates to "Now I know what love is."
Religious verse
If you and your partner are spiritual, you might want to engrave a saying that pays homage to your beliefs. Some classic options: "Love is kind." (1 Corinthians 13:4) and "My lover is mine, and I am his" (Song of Solomon 2:16).
Connected Sayings
If the quote you love is too long or you've discovered a saying that has two parts, consider placing half of the line on your band and the other half on your partner's. This is a wonderful way to indicate that you make each other complete! Some cute ideas drawn from pop culture: "How sweet it is (band 1)… to be loved by you (band 2)" and "To infinity (band 1)… and beyond band 2)"
Personal Sayings or Nicknames
If you and your partner have private nicknames, or a favorite saying you always use between the two of you (oftentimes leaving others scratching their heads in confusion), you might choose to immortalize it on your wedding bands. Or consider engraving the name of a place that you cherish (your favorite vacation spot, the restaurant where you had your first date, or the street where you first lived together).
Custom Engraving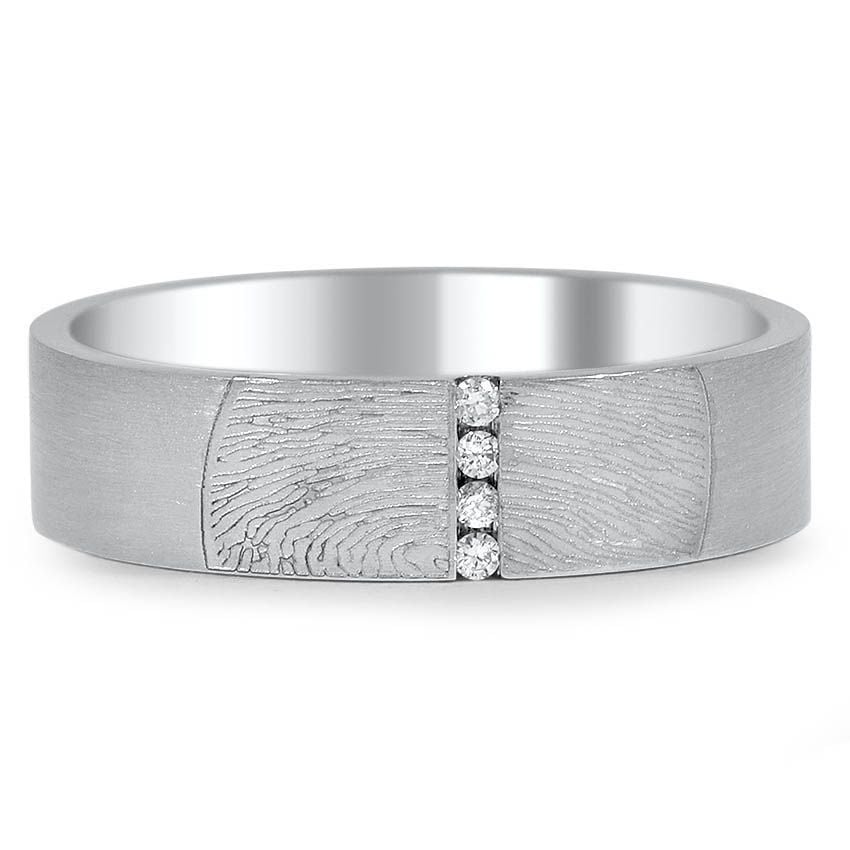 If you would prefer an engraving that is slightly more intricate than a simple saying, consider custom designing a wedding band. The custom design process gives you the freedom to create a stunning, one-of-a-kind ring that features almost any design! For example, fingerprint rings are highly sought after for their unique design and deep meaning. Take your partner's fingerprint and have the identifying pattern engraved on the inside or outside of your wedding ring! One of our customers chose a ring custom-engraved on the exterior with Buddhist symbols. If you have other symbols that mean something special to both of you, don't hesitate to contact our custom design team to craft your perfectly engraved wedding bands.
Engraving Tips to Keep in Mind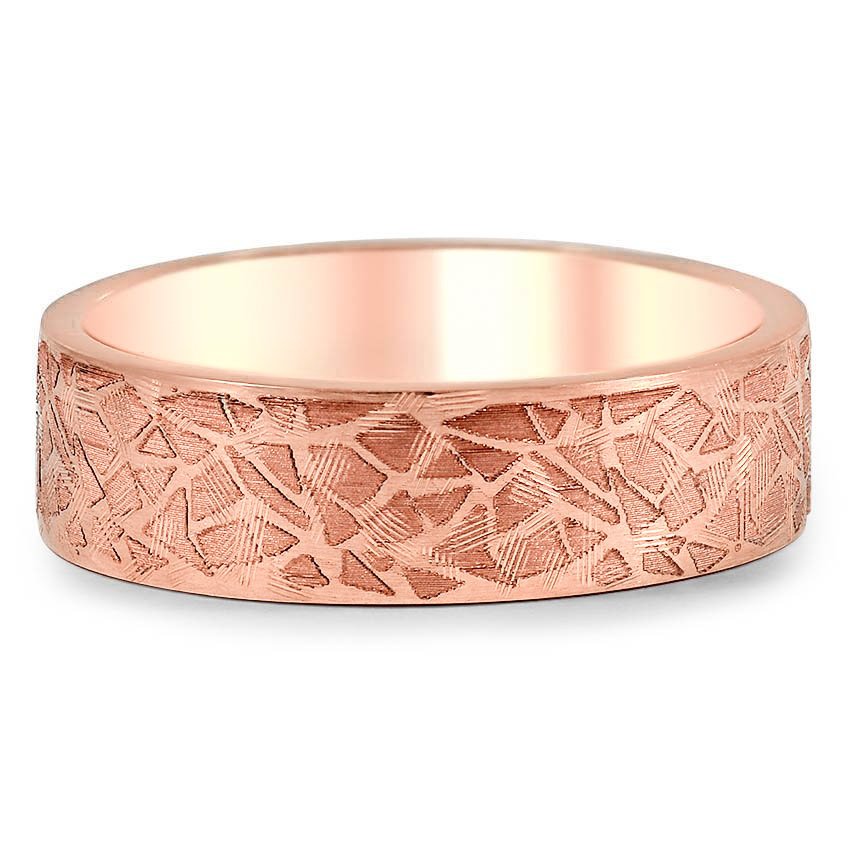 Engraved wedding rings may take a bit longer to be delivered.
In most cases these bands cannot be returned, exchanged, or resized.
Not every ring can be engraved, particularly those that are very thin or are highly contoured.
The number of characters (letters and spaces) that you can use will be determined by the size of your finger. Smaller fingers and rings allow fewer characters, whereas larger rings allow a longer saying.
Whether you go with something classic and profound, like a Bible verse or a few words from Shakespeare, or with a sweet sentiment that would look at home on a candy conversation heart, is of course entirely up to you. But keep in mind that you will be wearing these rings for decades, hopefully until you are wrinkled and gray. So think hard about whether you'll still love those words as much when you're 80 as you do today.
Make sure you always, always double check the spelling of what you want engraved. The engraver won't necessarily know what you meant to say, so ensuring that it's correct is up to you!
Final Thoughts
What have you or would you engrave on your wedding bands? Let us know on Instagram, Facebook, Twitter, or in the comments!