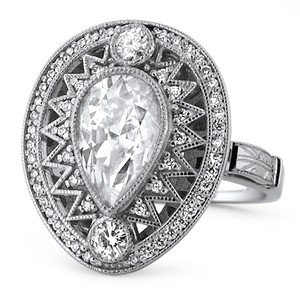 Despite the fact that there are over seven billion people on Earth, every single human being is unique. From the moment we are born, we all experience life in a way that is completely original. There are some, however, who take their originality to the next level. Every day, these people outwardly express their creativity, inventiveness, and independence. These are the people who might:

♦ Scour every thrift shop within fifty miles for the perfect piece to complete their wardrobe.

♦ Set trends instead of following them.

♦ Write a popular blog about food photography, fashion obsession, or travel! These people share their passions with the world.

♦ Create what they cannot find.

♦ Be right brained (creative and artistic) with a Type A personality (proactive, overachieving, determined to succeed).

While some of these original women choose a traditional, classic engagement ring for its stunning simplicity, others want to go against the grain and create a ring that is entirely unique. Whether you'd like to modify an existing style or you dream of a ring that is entirely your own, there are endless ways to create an original engagement ring. We've gathered some of our favorite ideas to help you find your forever ring!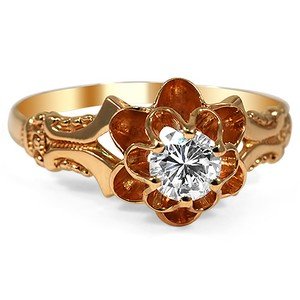 Go Vintage

Our absolute favorite way to choose an original engagement ring is to search out the perfect antique ring. These rings often date back to the Victorian Era, back when petticoats, corsets, and fancy hats were en vogue. Warm yellow gold settings and glittering diamonds (often old mine cut or old European cut) add character to the proudly original designs. You won't find these items in many vintage shops!

The superior craftsmanship and quality materials that went into these stunning works of art have enabled them to stand the test of time. Each decade has produced rings that are one-of-a-kind and drop dead gorgeous. From razor thin filigree to unique cluster rings to bold, geometric designs, you are sure to find a ring that stands out from the average engagement ring!

Make it Custom

Are you a dreamer who adores the process of creation? Do you love showing off a final product? If so, you should consider custom designing a completely original engagement ring. 
Our team of custom design experts is prepared to help turn the image in your mind into a reality. Maybe you imagine a softly curving nature-inspired ring, or perhaps you envision an Art Deco style geometric design made of diamonds and colored gemstones. Anything is possible! Even better—all of our fine jewelry is crafted with beyond conflict free diamonds, ethical origin colored gemstones, and recycled precious metals, making the story behind your custom ring even more inspiring.

The custom design process is the perfect way to express your originality. Even better, a custom engagement ring is a wonderful opportunity to create something with your partner.  Working together to design a symbol of your commitment is something you will remember forever.

Choose Unique Details

If you love a standard style but you want to make a few changes to make it your own, consider the following suggestions!

Make the Band Stand Out

Platinum and white gold are classic precious metals whose pure white color brings out the best in diamonds. However, if you want to shake things up, consider choosing a unique precious metal. For example, yellow gold gives a ring a warm glow while rose gold is soft, romantic, and makes diamonds look luminous.  Some antique rings even feature green gold!

Another option is to choose a unique finish. Matte and hammered finishes will definitely turn some heads. If you want to take it a step further, subtle details such as milgrained borders or hand engraving add an extra layer of visual interest.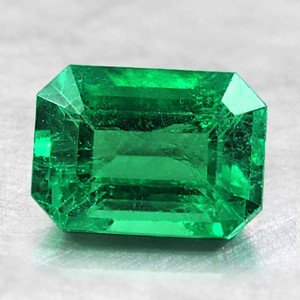 Brighten Things Up With Color
When most of us think of an engagement ring, we automatically think of a big, sparkling diamond. If you love diamonds but you don't think they best represent you, try mixing things up with a richly hued, glittering colored gemstone. If you are partial to a particular color or gemstone, why not feature it in your engagement ring?
Sapphires come in an awe-inspiring range of colors, and emeralds make elegant solitaires. While inclusions (substances that are introduced to a gemstone as it forms) are generally considered undesirable in diamonds and sapphires, many jewelry experts agree that they make emeralds even more unique and beautiful. No two emeralds are the same due to these subtle inclusions, making them perfect for a truly original engagement ring!

Final Thoughts

What makes you an original? What would your original engagement ring look like? Let us know on Facebook, Twitter, or in the comments!