We adore our antique and vintage rings, so we thought we'd highlight a few of our favorites! Although each of these rings has its own individual spirit and unique details, they are all feminine, graceful, and very romantic.
These one-of-a-kind rings make the perfect gift, whether as an engagement ring or a gift for a birthday, anniversary, Mother's Day, or no occasion at all. Imagine introducing one of these stunning rings into your family, creating an heirloom that can be passed down for generations!

The Catharine Ring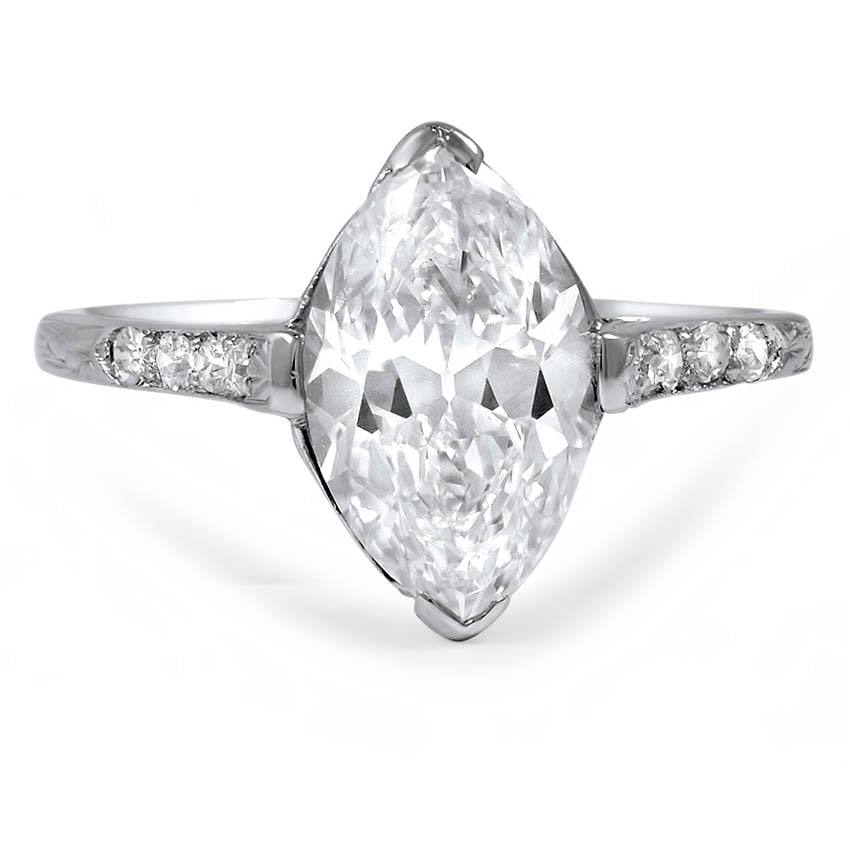 A showstopping marquise cut diamond takes center stage in this dazzling ring from the Art Deco era. The Catharine Ring also features surprise diamonds in the gallery and eight shimmering diamond accents on the band.

The Kalkora Ring
The feminine Kalkora Ring dazzles with the beauty of twenty bezel set single cut diamond accents surrounding an old European cut center diamond. This gorgeous ring captures the fizzy glamour of the Art Deco era.

The Valli Ring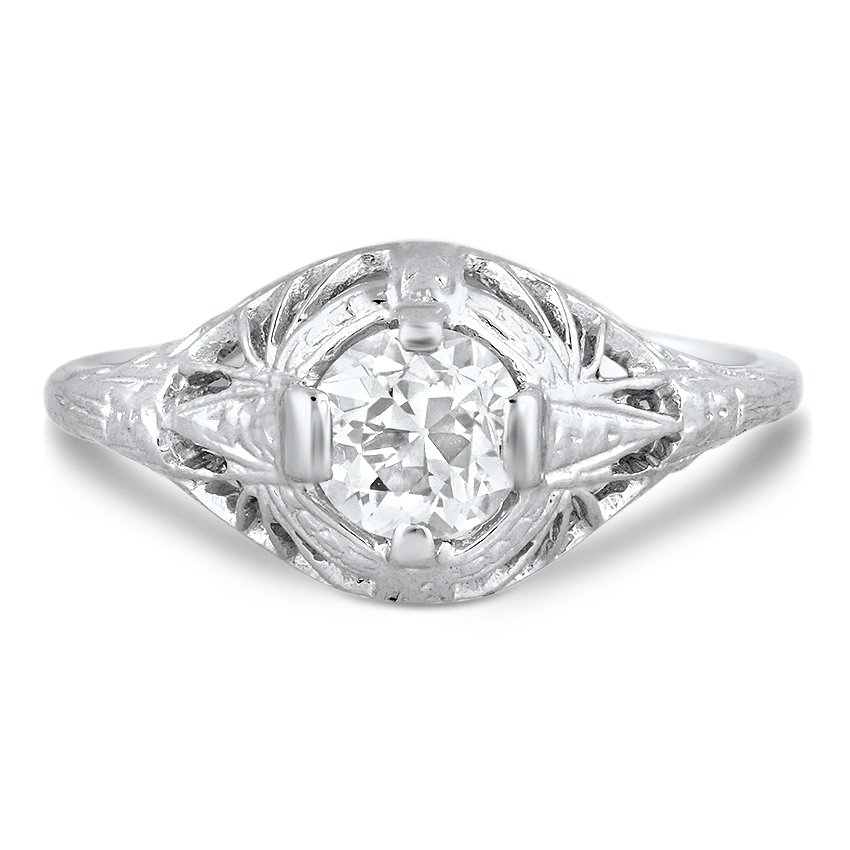 The Valli Ring boasts a stunning old European cut feature diamond set in 14K white gold. Delicate filigree throughout the gallery adds to the Edwardian glamour of this exquisite ring.

The Brillana Ring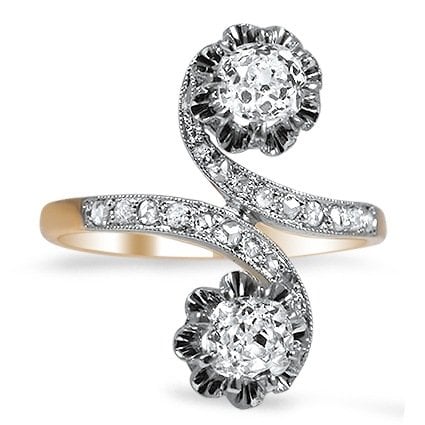 The sensational Edwardian-era Brillana Ring showcases two enchanting old mine cut diamonds in lofted dual crown style settings, enhanced by graceful curves of accent diamonds bordered in delicate milgrain.

The Merissa Ring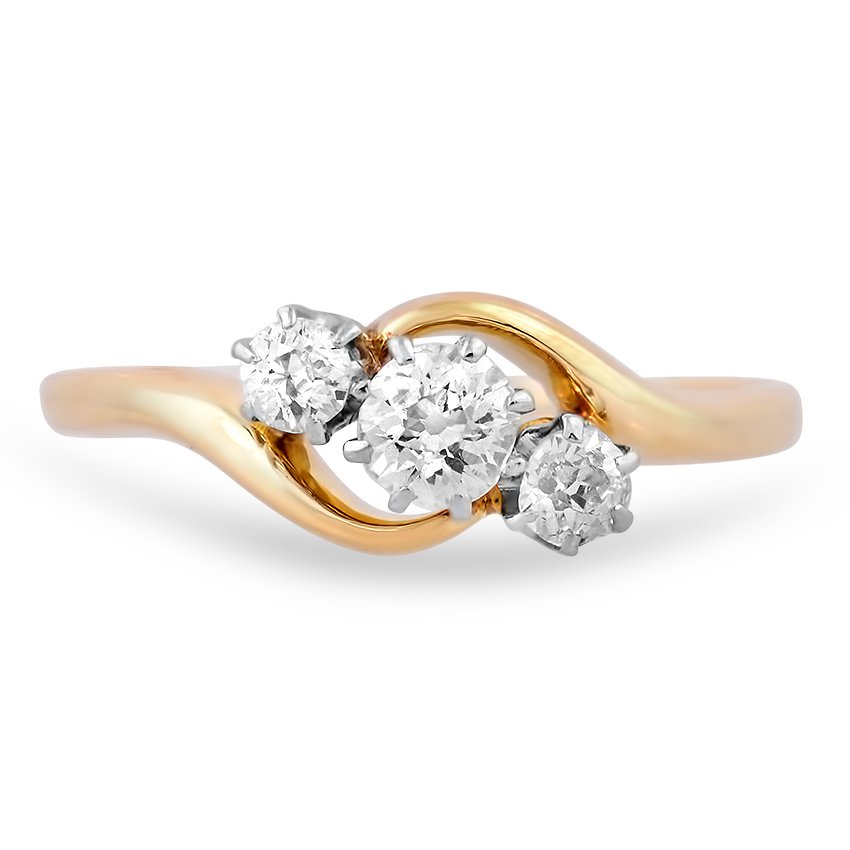 Graceful 18K yellow gold curves combined with three diamonds set in 18K white gold give this ring a truly romantic look. The Merissa Ring exemplifies the eye-catching elegant style of the Vicorian era.

Final Thoughts
Which of these romantic vintage rings is your favorite? Let us know on Facebook or Twitter, or in the comments section. And view our antique rings gallery to see more vintage jewelry and discover your perfect one-of-a-kind ring!