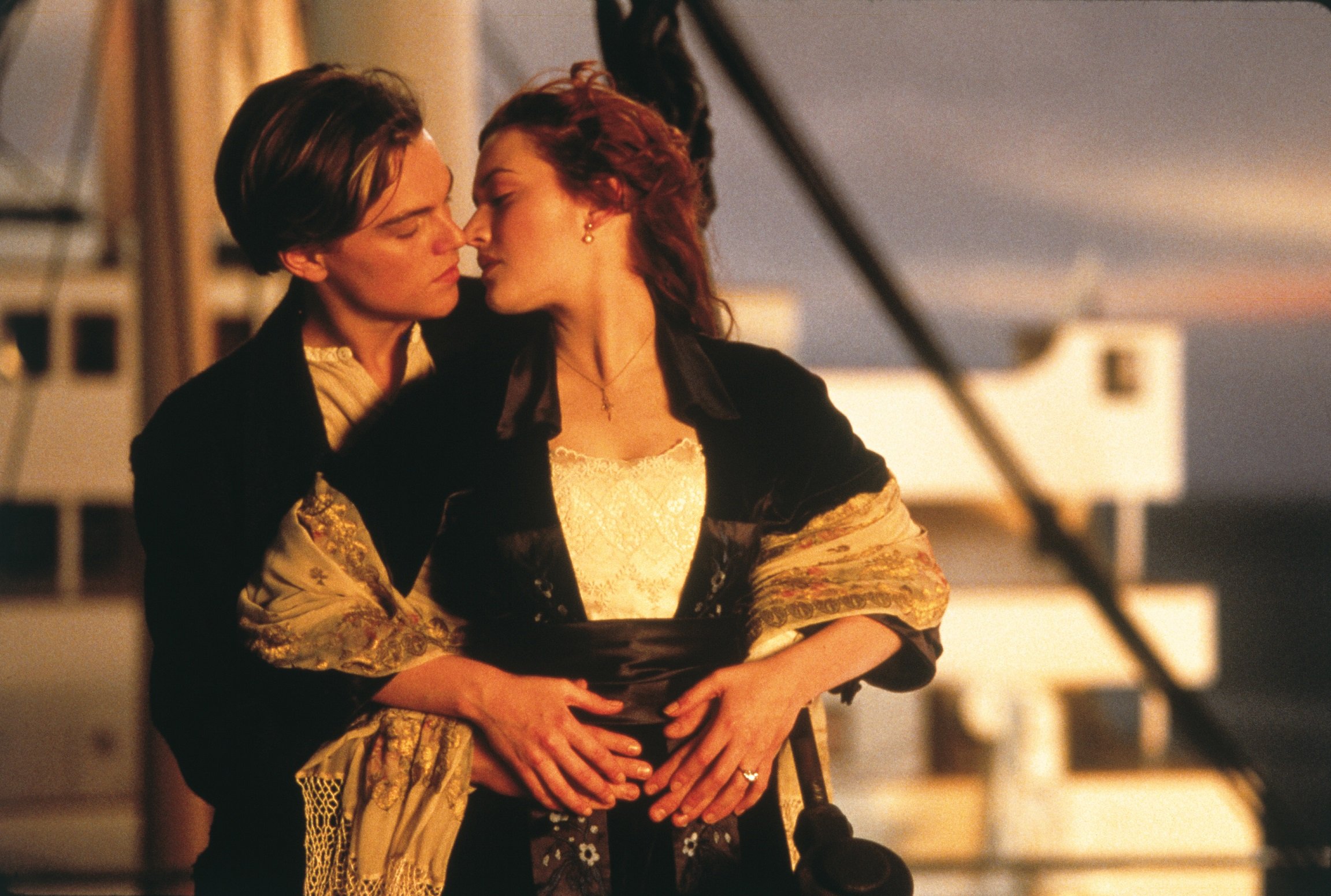 If you've watched the hit series Downton Abbey or seen the movie Titanic, then you have a sense of the romance of the Edwardian era. Beginning in 1901, when King Edward assumed the throne in England, and ending with World War I, this period was one of peace and increased prosperity in Europe and America.
These decades also saw the rise of the lavish engagement ring, which served as a form of contract between engaged couples. If a man broke off the engagement the woman would at least have an expensive ring as some compensation. Edwardian era jewelry reflects the optimistic and refined mood of the times, and engagement rings are no exception.  These are some characteristics frequently seen in Edwardian engagement rings:

Delicate and Graceful Designs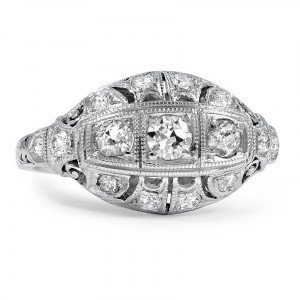 Edwardian women were expected to be refined and demure, and engagement rings from the era feature delicate and curving designs to emphasize the wearer's genteel femininity.

Platinum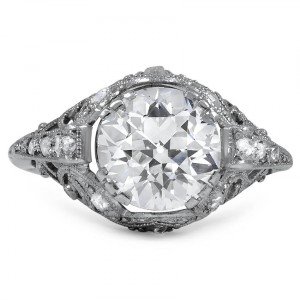 During the Edwardian period this durable precious metal was used extensively in jewelry for the first time, because advances in metalwork techniques made it possible to sculpt it on a small scale. Because of platinum's strength, jewelers were able to create "invisible" settings, using very little metal to secure a gemstone and display its beauty to full effect. Often platinum and gold were combined in one ring.

Diamonds and Pearls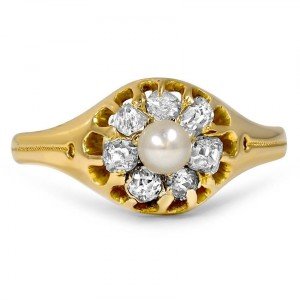 White hues were the preferred color scheme of the era, so diamond and pearls, often set in platinum, were the gemstones of choice. Diamonds were often rose cut or old mine cut (the round brilliant cut so popular today hadn't been invented yet). Sapphires were the most popular colored gem, and creamy opals and moonstones also appear frequently in Edwardian rings.

Classical Motifs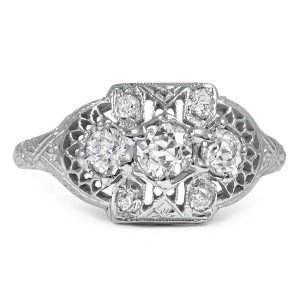 You're likely to see bows, flowers, scrolls and laurel wreath designs in Edwardian jewelry. These images were intended to give the ring and its wearer a refined and elegant look.

Filigree and Milgrain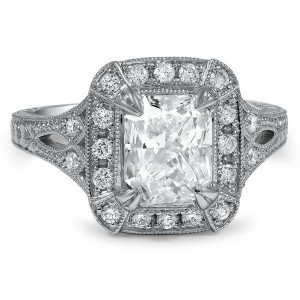 Edwardian engagement rings are often embellished with filigree, a technique in which threads of gold or platinum are applied to the surface of a ring setting, creating an ornate lacy look. This period also saw the rise of milgrain, a type of detailing in which the precious metal edges of a ring setting are given a delicate beaded effect, to create a soft feminine feel.

Final Thoughts
Visit our antique ring gallery to browse Edwardian engagement rings. A vintage engagement ring is a unique and ethical choice.
Do you love Edwardian engagement rings? Let us know on Facebook or Twitter, or in the comments section!