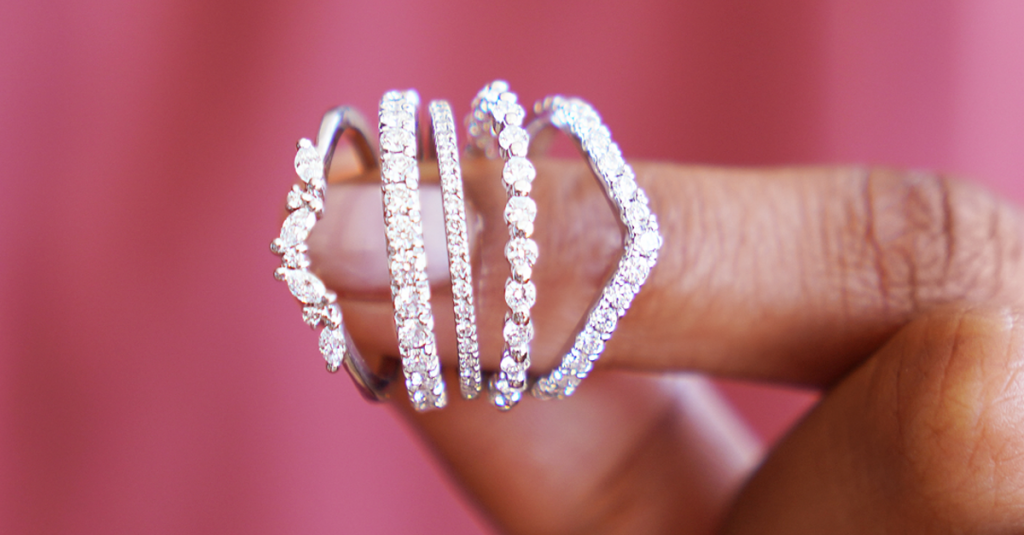 When it comes to ethically sourced diamond jewelry, we believe in stacking on the sparkle.
Sometimes, more is more! Layering on dainty bracelets, shimmering earrings, and lustrous rings together is a trend we're totally loving. Stacking fine jewelry is a gorgeous way to get a modern look, as the precious metals and gemstones work together to create a unique style that's all your own. Read on for some of our favorite way to style this trend.
Necklaces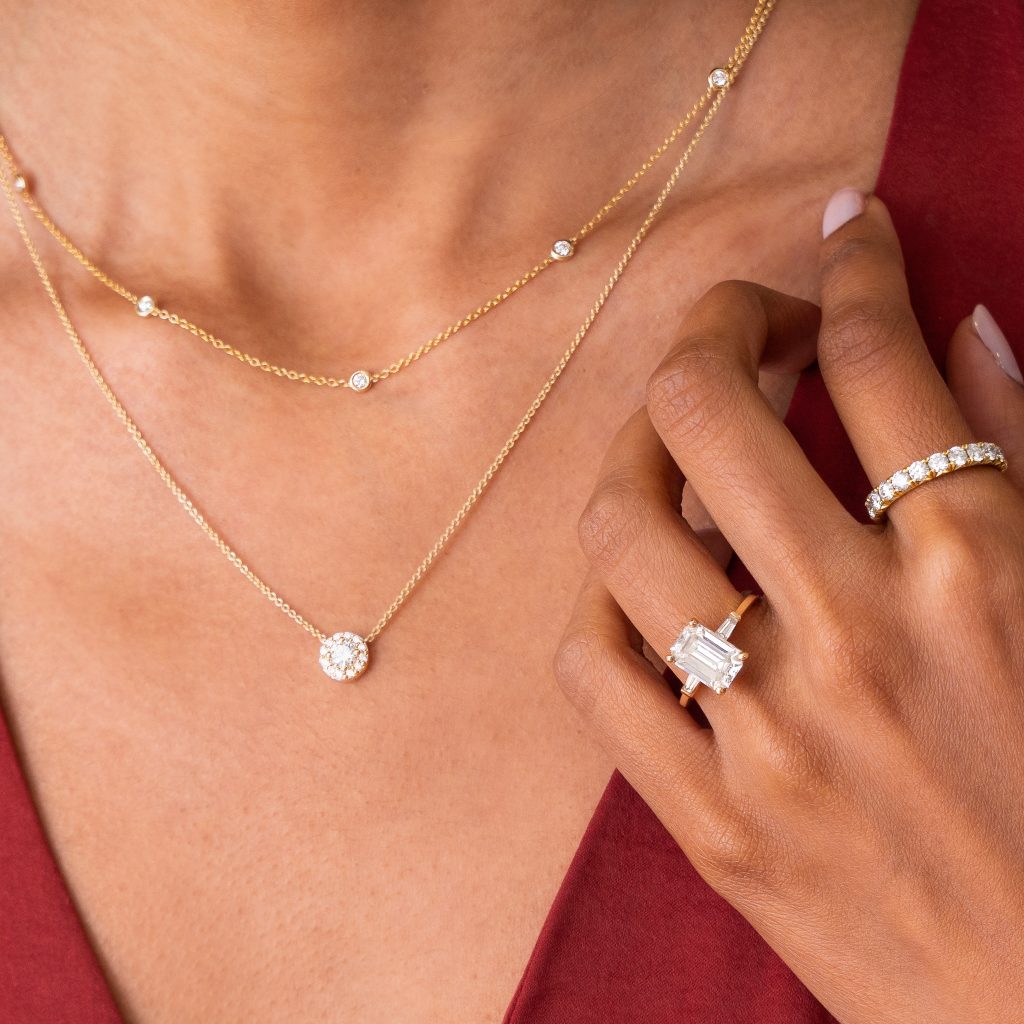 Delicate necklaces featuring diamond or gemstone accents create a gorgeous layered look. When layering necklaces, we like to combine a variety of chain lengths and details for a balanced effect. Although still bohemian and eclectic, you can create a cohesive style by choosing necklaces featuring pendants of similar shape or metal type. Mix pendants with delicate strand necklaces for a more textured look.
Rings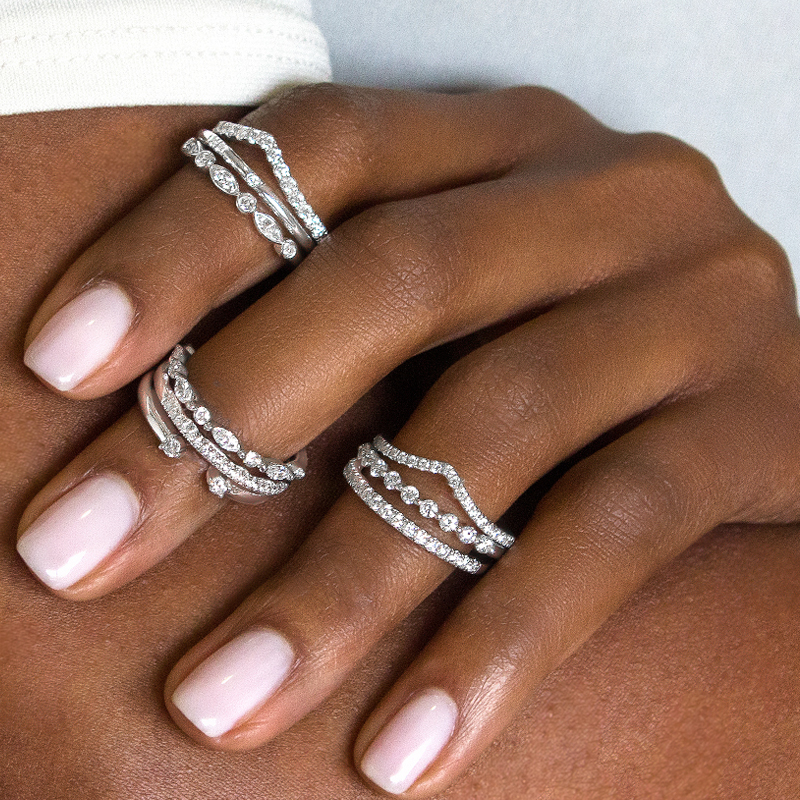 Ring stacks have grown in popularity over the past few years, and we don't see this trend slowing down anytime soon! One common way to start a diamond ring stack is to add diamond anniversary bands for milestones like birthdays or wedding anniversaries to pair with your existing engagement or wedding ring. More and more people are opting for diamond wedding band stacks instead of traditional engagement rings with a center diamond or gemstone. However, ring stacks aren't just for people who are married or engaged! Anyone can rock this shimmering style as part of an everyday right hand look or as a way to dress up an outfit for special occasions.
Earrings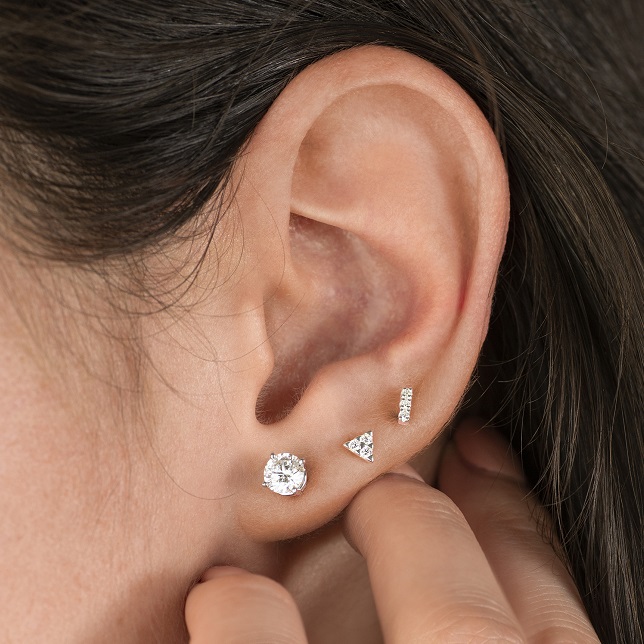 One of the most wearable ways to stack jewelry, anyone with multiple ear piercings can try this trend for any occasion. Try including one focal set of earrings such as glimmering diamond hoops, colorful gemstone studs, or pearls, and pair them with smaller, geometric stud earrings for an eye-catching effect. Huggie hoop earrings are perfect for this type of earring stack, as they are delicate enough to not overwhelm the other earrings while still providing sparkle and dimension.
Bracelets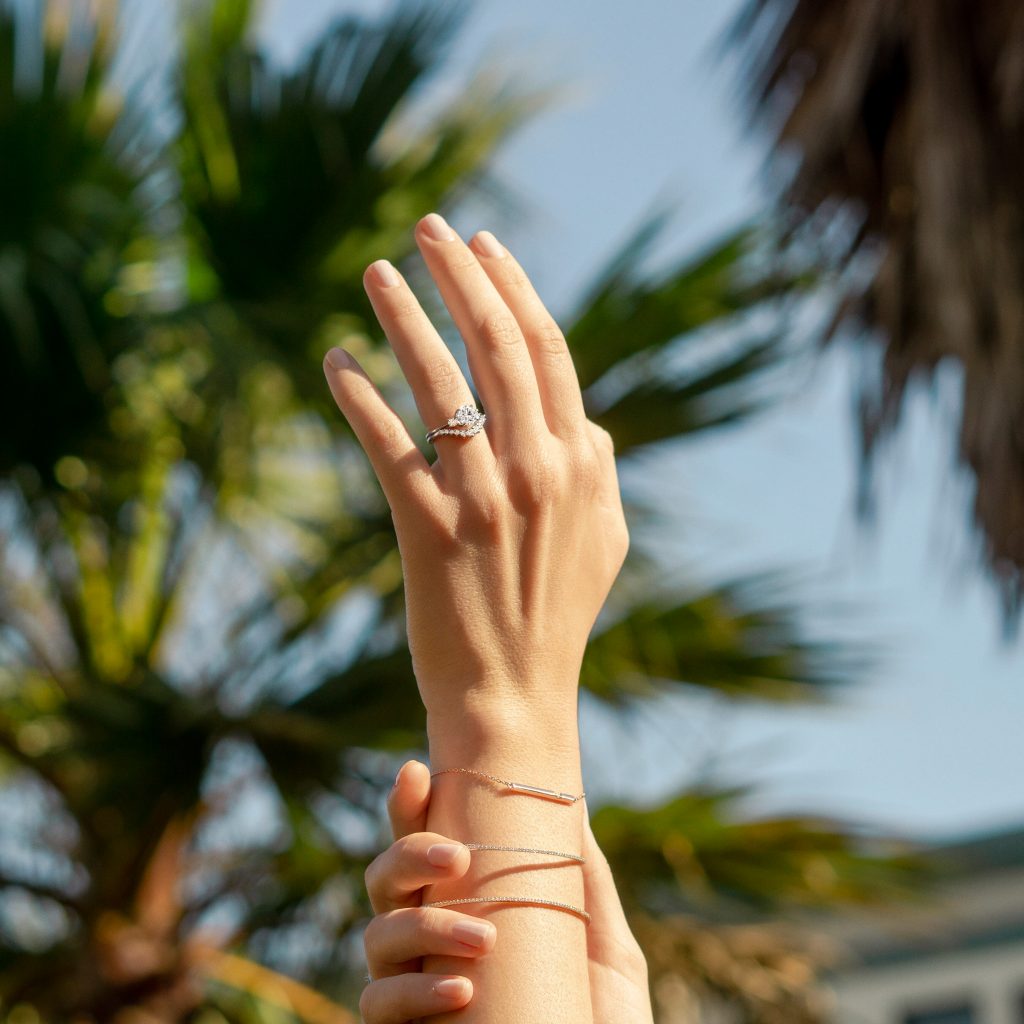 Final Thoughts
Do you have a favorite stacking combo? Let us know your dream diamond stack in the comments below or on our Instagram, Facebook, or Twitter!