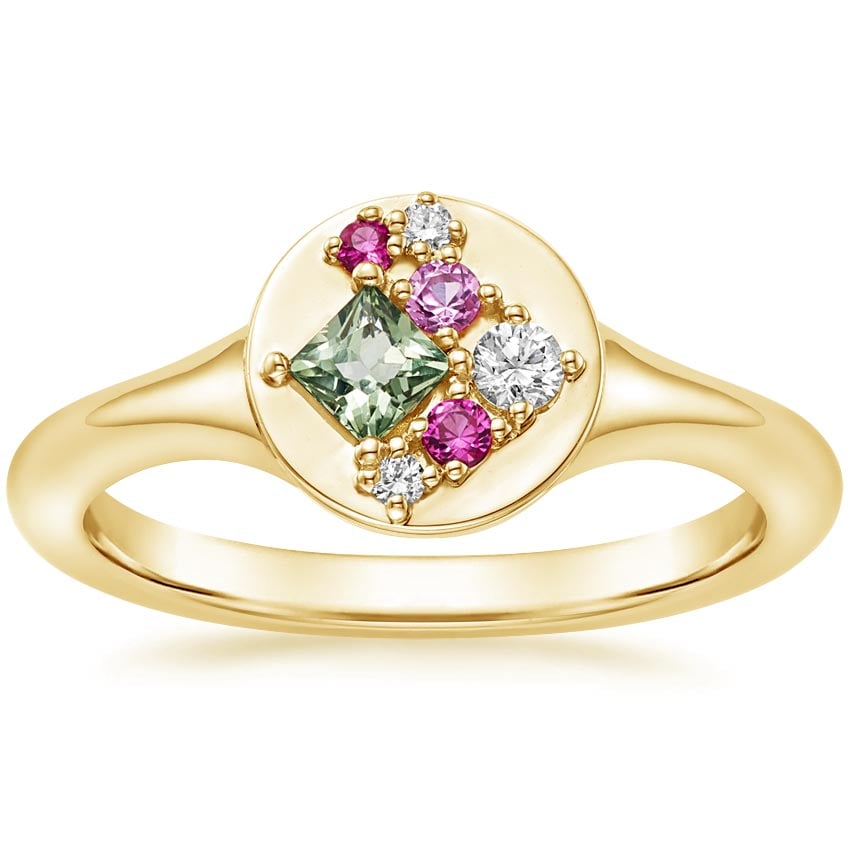 Looking for an affordable diamond ring that meets your budget? If you want the look of a large stone without the hefty price tag, take a look at composite diamonds. Rings and other composite diamond jewelry are intricately beautiful and have the gorgeous vintage look that is so popular today.
Keep reading to learn about composite diamonds, what to look for when shopping for a composite diamond, and if this is the right style of ring for you.
What are Composite Diamonds?
Composite diamonds are several diamonds carefully set together creating a large diamond cluster or diamond shape. The diamonds themselves can be fused, glued, or set very close together. They are often fused together with two or more diamonds of equal or different, forming a unique pattern.
Many composite diamond rings, necklaces, and other jewelry pieces contain multiple diamonds of varying sizes.
While traditional rings offer a single diamond center stone, composite diamonds have multiple stones and offer an elegant vintage look with intricate detail. This creates the look of a larger diamond without compromising the sparkle and brilliance of your diamond, often at a lower price than a traditional diamond ring.
Carat Weight vs Total Carat Weight
Carat weight refers to the unique unit of weight measurement or gemstone. This is the psychical weight of an individual diamond or gemstone, and one of the 4Cs – color, cut, clarity, carat weight. This is not to be confused with total carat weight, which is an entirely different measurement.
Total carat weight represents the total weight of all diamonds or other gemstones in a piece of jewelry when more than one stone is used. It is important to know the total carat weight in a composite diamond ring, which can then be compared against the individual carat weight of a single diamond to see how the prices compare. Sets of jewelry, or jewelry sold in pairs, are typically sold using TCW.
One carat is typically 200 mg, so a lower carat weight is a factor that goes into a diamond or gemstone's price. Because composite rings are made up of smaller diamonds that are lower in carat weight, they tend to be priced lower than a standard diamond ring.
Pros of Composite Diamonds
Affordability and Price – if you are on a budget and still want a gorgeous ring it's hard to find a better value than a composite diamond
Variety of Designs and Diamond Shapes a Single Stone Ring Doesn't Offer. You can often find unique designs or shapes like a flower, oval, halo, chevron, or a cluster creating the vintage look many people love
Multiple different stones, and gemstones can be incorporated into a composite ring, imitating the appearance of a larger stone
Everyday wear to compliment an existing solitaire diamond ring or wedding band in a solitaire color.
Composite diamond jewelry allows for more artistic expression in the design and a greater degree of versatility. A composite diamond ring can look like a traditional diamond solitaire from a distance or boast a more intentionally casual, trendy look
Cons of Composite Diamonds
Higher Repair Costs since there are often multiple diamonds or gemstones in different sizing clustered together, these stones may come loose over time
Future value can be limited due to not having one single diamond, and instead multiple diamonds in a variety of sizes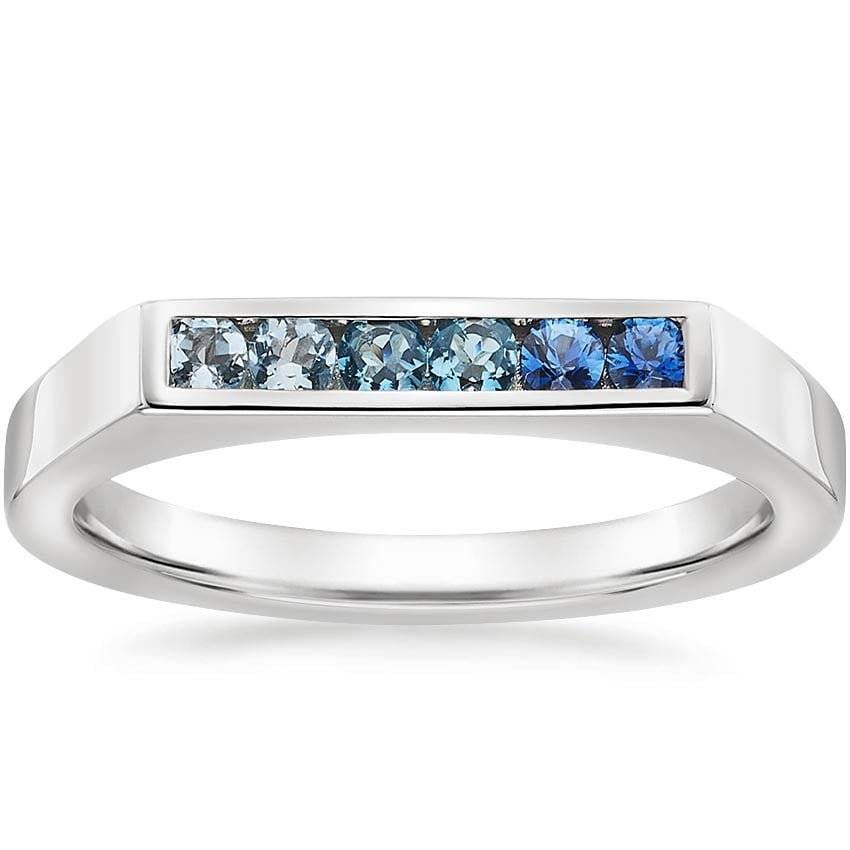 How to Take Care of a Composite Diamond Ring
Basic care for your ring will help preserve and protect your composite diamond ring for years to come. Use dishwashing soap and warm water over your ring for best results. After rinsing, storing it in a cloth-lined jewelry box is ideal when you're not wearing it.
At Brilliant Earth, we offer a free ring cleaning once a year on all rings bought from us. We also offer a complimentary ring resize within 60 days of a purchase, if your ring does not fit properly.
When considering a composite diamond ring, consider future repair costs for loose or missing stones. A Brilliant Earth protection plan can help with any unexpected or needed repairs to your ring.
Composite Diamond FAQs
Are composite diamonds more affordable than solitaire diamonds?
Typically composite diamonds are more affordable than solitaire diamonds due to the sizing and carat weight of the diamonds used.
Are composite diamonds lab grown or natural?
Composite diamonds can be made up of natural diamonds or lab diamonds. They can also be made up of moissanite, cubic zirconia, or lab-grown diamonds. You can have a combination of natural only, lab only, or mixed diamonds.
Do composite diamonds maintain their value?
Composite diamonds value can fluctuate, however tend to retain their value over time if there are no blemishes or defects to the diamonds. It is a good idea to routinely get your diamonds / jewelry appraised.
What qualities should I consider when searching for a composite diamond?
Maximizing sparkle and brilliance based on the arrangement of the stones
Variety and Uniqueness of Design – are you a minimalist or looking for a ring that catches the eye immediately?
Do you intend to wear every day, or formal occasions only? A composite diamond ring can be worn every day to complement your wardrobe, as well as pair perfectly for your next night out.
Do the 4 Cs matter for composite diamonds?
The 4 Cs play an important role in the selection and pricing for composite diamonds. You will want to know how many diamonds comprise the center stone along with their total carat weight vs. carat weight of a single stone. Please read our diamond guide, for a complete and in-depth guide going into greater details on diamonds and the 4C's.
What is a doublet?
A doublet is when two diamonds or gemstones are fused to convey the appearance of a standalone diamond or gemstone, often conveying a larger appearance.
Final Thoughts
If you are looking for a large diamond ring without the hefty price tag? A composite diamond ring could be the answer. These are our favorite stunning composite diamond rings offering the same sparkle and shine as a solitaire diamond ring