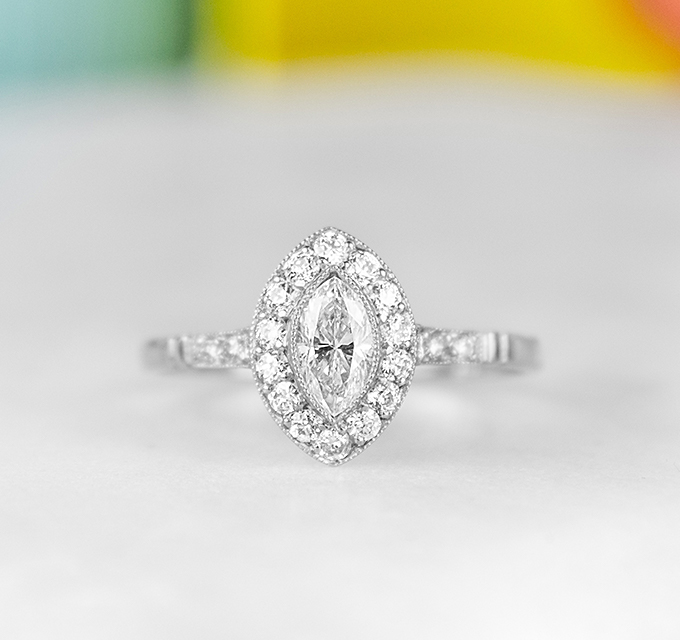 Emerging in the roaring 20s, the Art Deco era reflected a new, forward thinking perspective, spurred on by the admiration of modern machinery.
Art Deco Architecture, Design and Jewelry
The Art Deco style was characterized by bold and daring new forms. In architecture, Art Deco's emphasis on progress and power can be seen in the geometric, soaring design of the iconic Empire State building, while in fashion, loose flowing flapper dresses symbolized the liberty and independence of the era. In Art Deco jewelry, these ideals manifested themselves in the use of futuristic motifs and sleek geometric angles, as well as dazzling designs that reflected the economic abundance of the period.
Art Deco Engagement Rings
These vintage rings capture the rebellious and daring spirit of an era, and make an exciting alternative to traditional engagement rings. Find some of our favorite Art Deco engagement rings below!
The Absalo Ring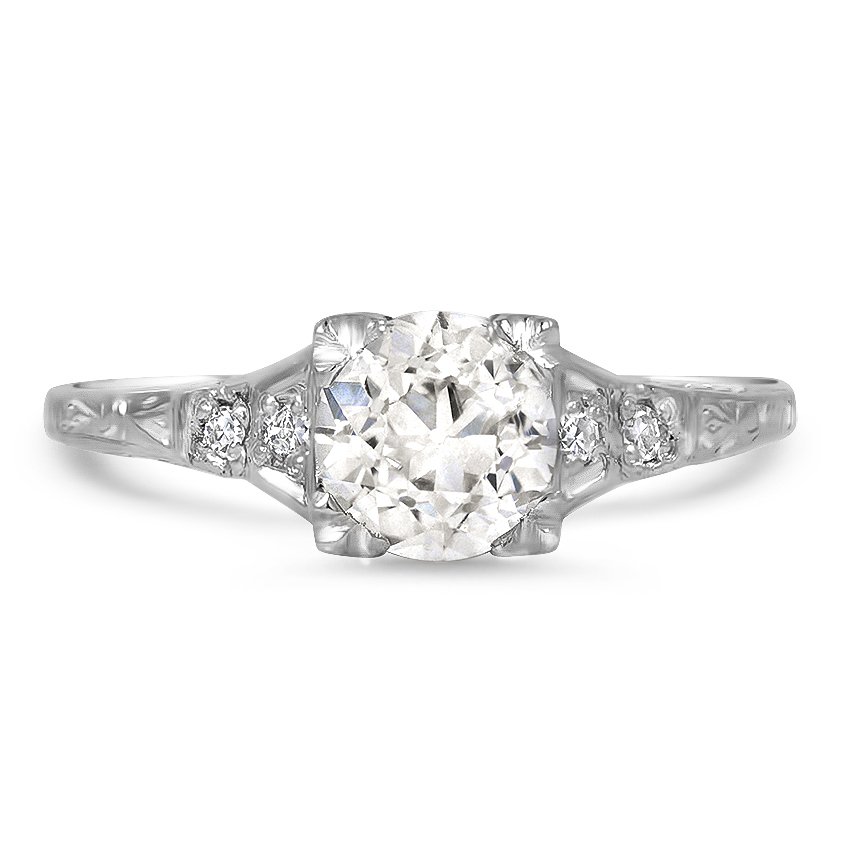 With intricate engravings and geometric accents, the Absalo Ring captures the futuristic and romantic style of the Art Deco era. The center brilliant Old European cut diamond is surrounded with four sculpted prongs to give this ring an elegant square silhouette.
The Lighthouse Ring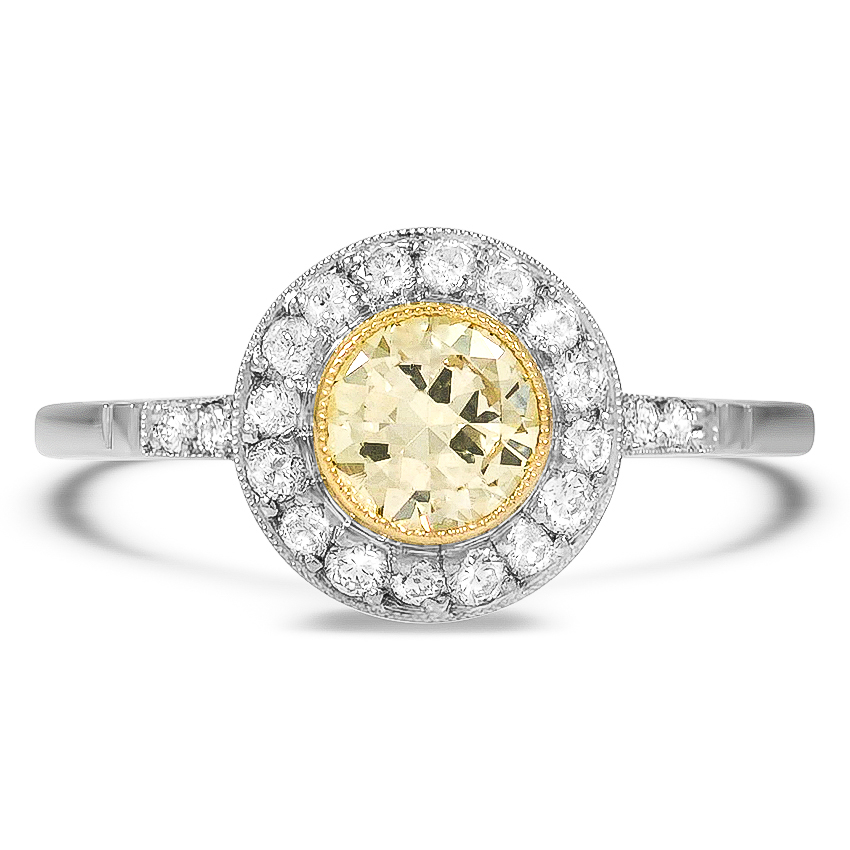 The Lighthouse Ring features an eye-catching bezel set center diamond, surrounded by a glimmering halo of milgrain and diamond accents. A beautiful example of a mixed metal ring, the combination of the yellow gold bezel against the lustrous platinum setting gives this ring a chic and unique look.
The Hornbrook Ring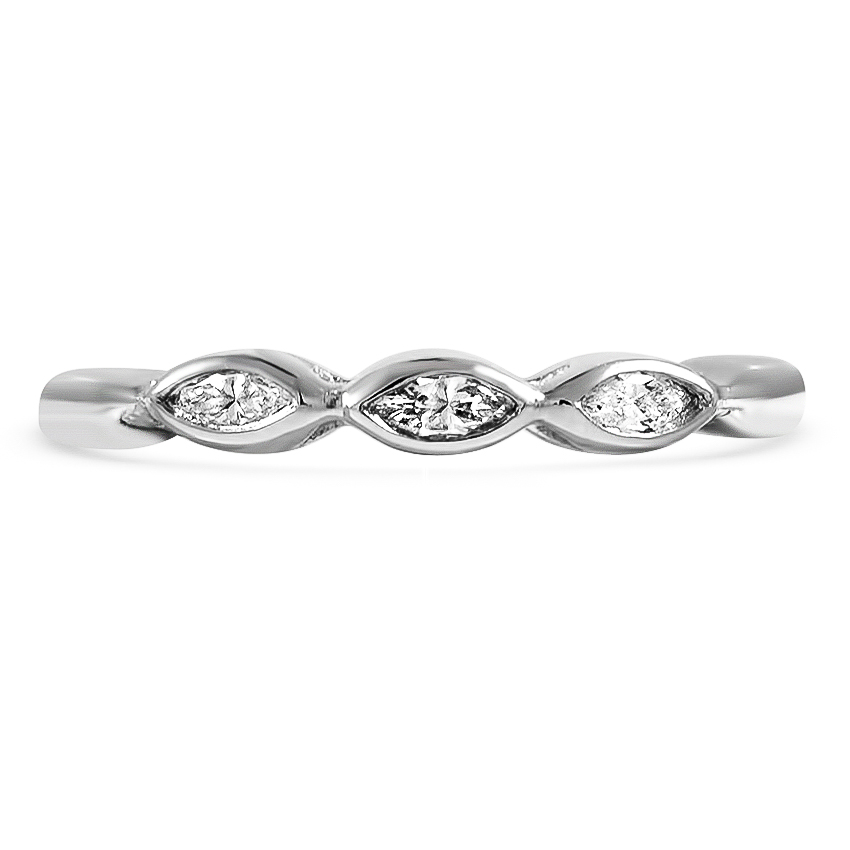 A charming take on the Art Deco style, the Hornbrook Ring features three marquise shaped diamonds set within a petite platinum setting. While understand, the stylized elements of this ring add interest and character to the design!
The Oakshore Ring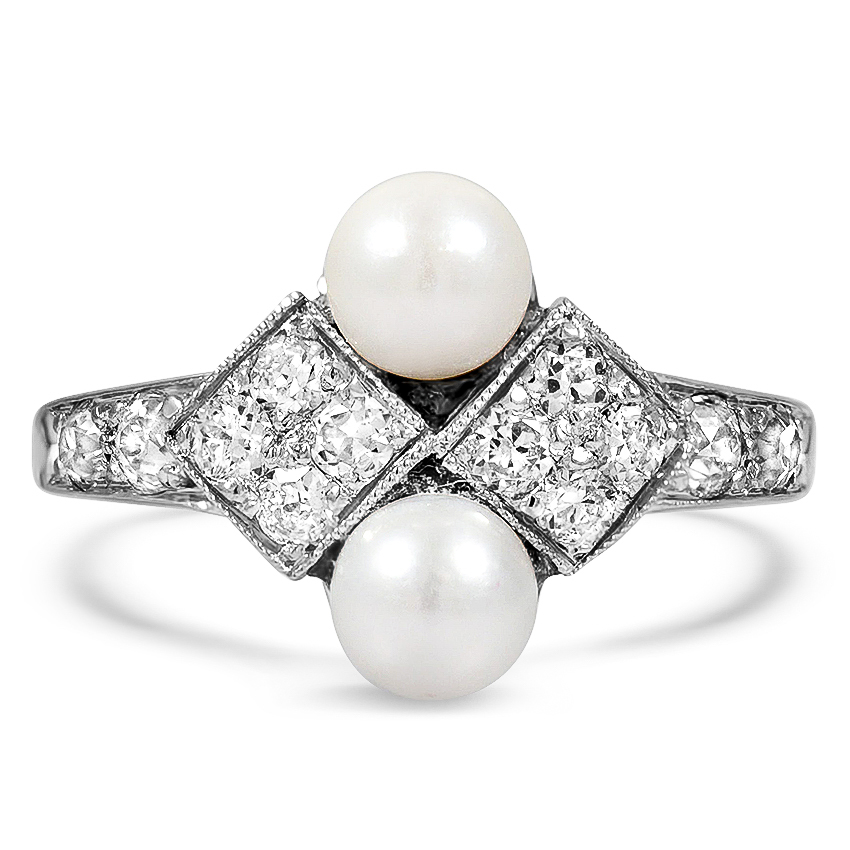 Vivacious and daring, The Oakshore Ring embodies the bold, independent spirit of the Art Deco era. With cultured pearls set against geometric diamond accents, this ring's unique design is a celebration of individuality.
The Crytser Ring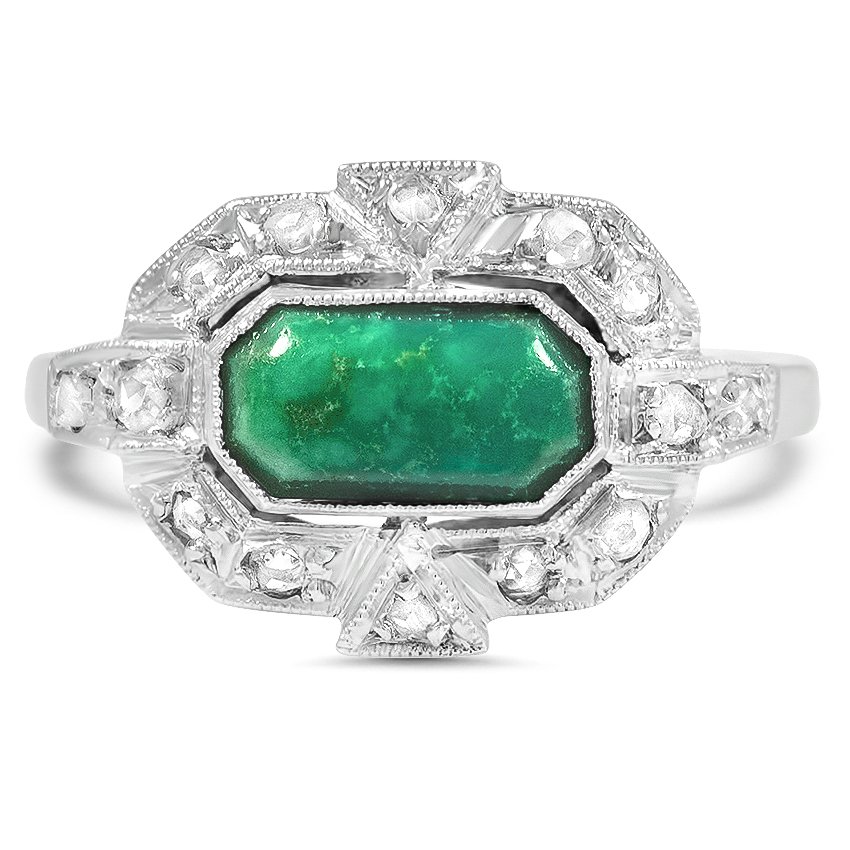 A stunning example of vintage beauty, The Crytser Ring perfectly balances a sharp  silhouette with an intricate halo of rose-cut diamonds. The horizontally-set turquoise cabochon adds an eye-catching splash of color to this romantic Art Deco engagement ring.
The Oakside Ring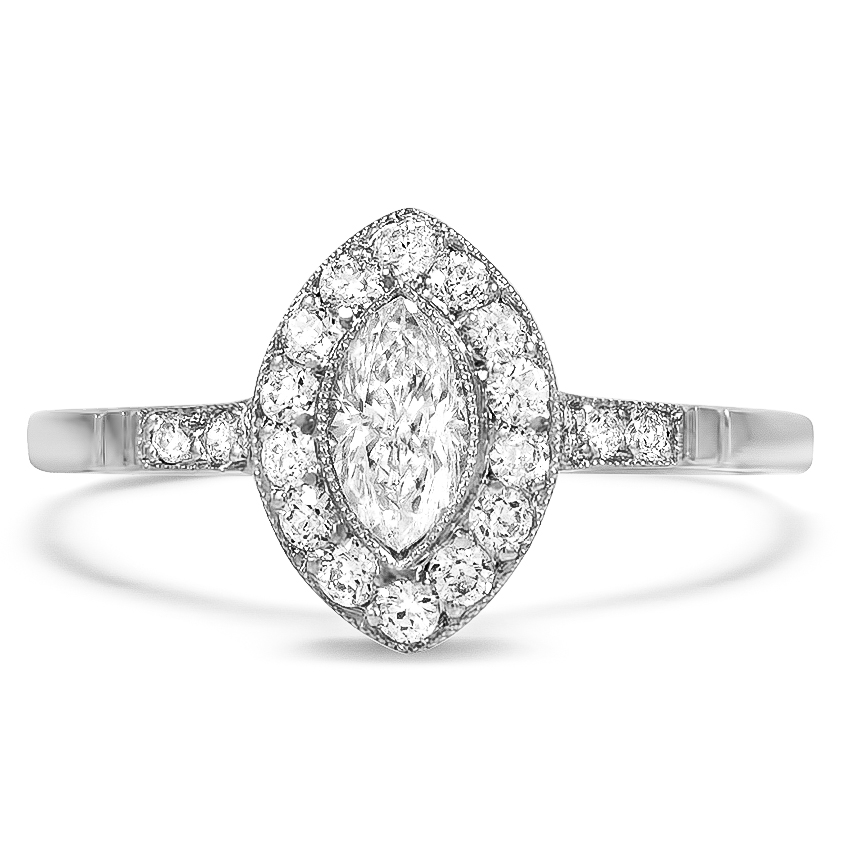 The Oakside Ring features a lustrous marquise shaped diamond surrounded by a glittering halo of diamond accents. With its unique silhouette and delicate milgrain detailing, this ring captures the sophistication and elegance of the Art Deco era.
Final Thoughts
Does the Art Deco style appeal to you? Which of these Art Deco Engagement Rings is your favorite? Let us know on our Instagram, Facebook, Twitter, or in the comments below!