Celebrity websites are buzzing about Cara Delevingne's ring finger. The model-actress and girlfriend Annie Clark (the musician also known as St. Vincent) were seen wearing what appeared to be matching rings on their left hands.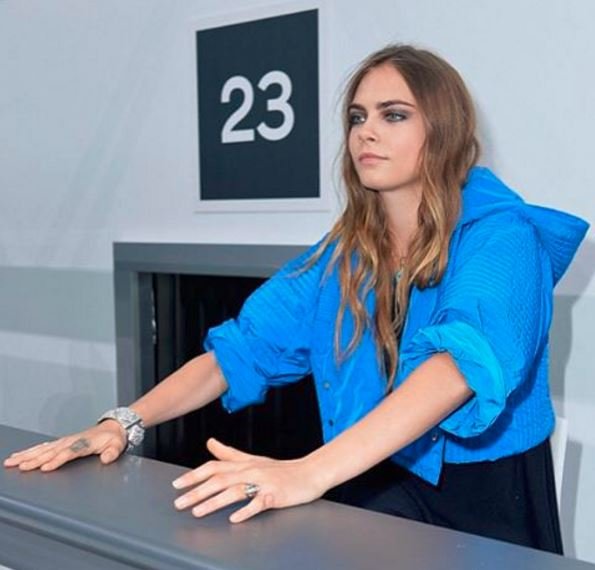 Photo: Instagram @caradelevingne
We certainly can't speculate over whether Cara is engaged, but we can say with certainty that her ring is a stunner. It appears to be a vintage or vintage-inspired design, featuring three or so diamonds in platinum or white gold. The vertical, geometric look of the ring was characteristic of the Art Deco era, and Cara's ring bears a resemblance to Scarlett Johannson's Art Deco engagement ring. If you're drawn to Cara's ring check out these vintage engagement rings that exude a similar style or view our extensive collection of Art Deco engagement rings:
The Tarah Ring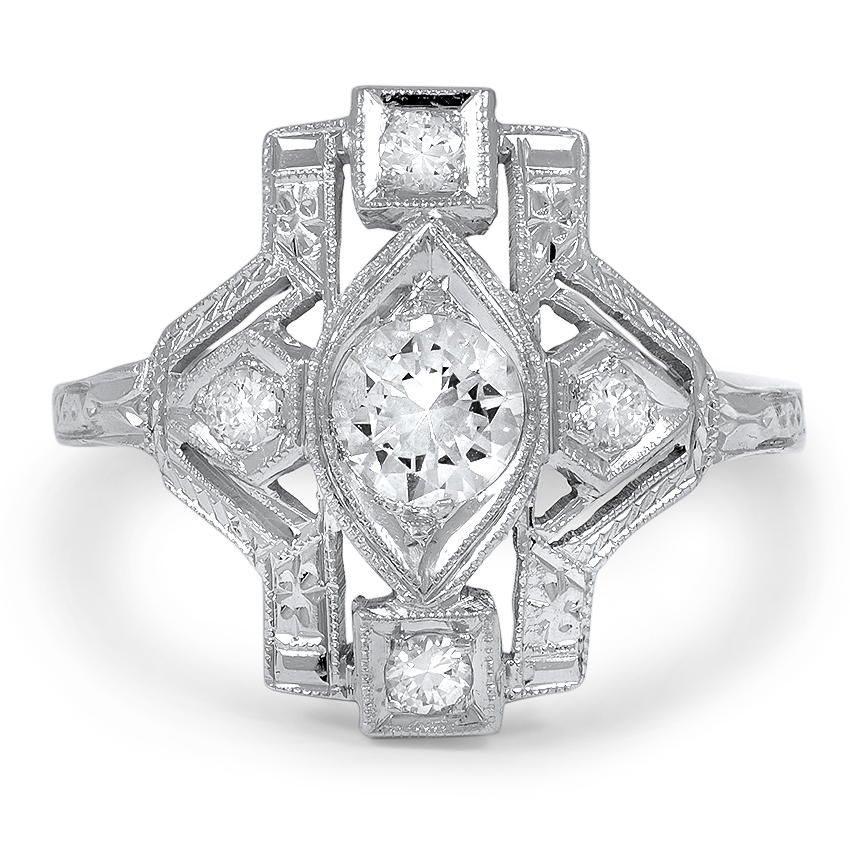 The Tarah Ring showcases a scintillating round brilliant diamond in a marquise-shaped setting. Diamonds accent the uniquely geometric design of the top for a mesmerizing look
The Amel Ring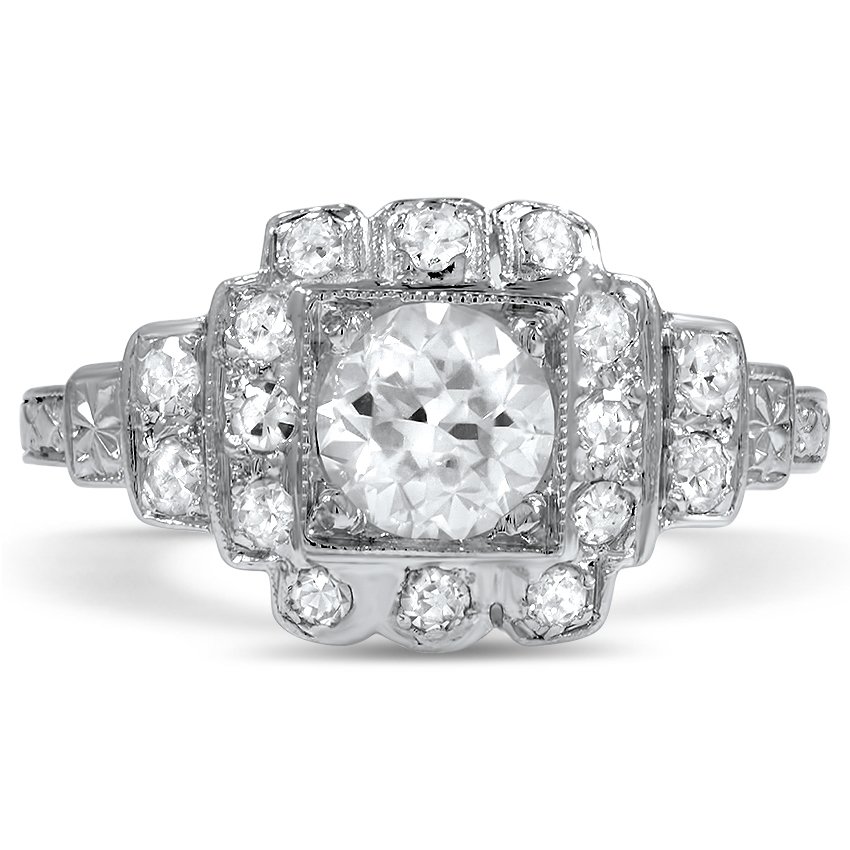 An Art Deco masterpiece, the Amel Ring features an old European cut diamond surrounded by glittering single cut accent diamonds for a perfect vintage look
The Mackenzie Ring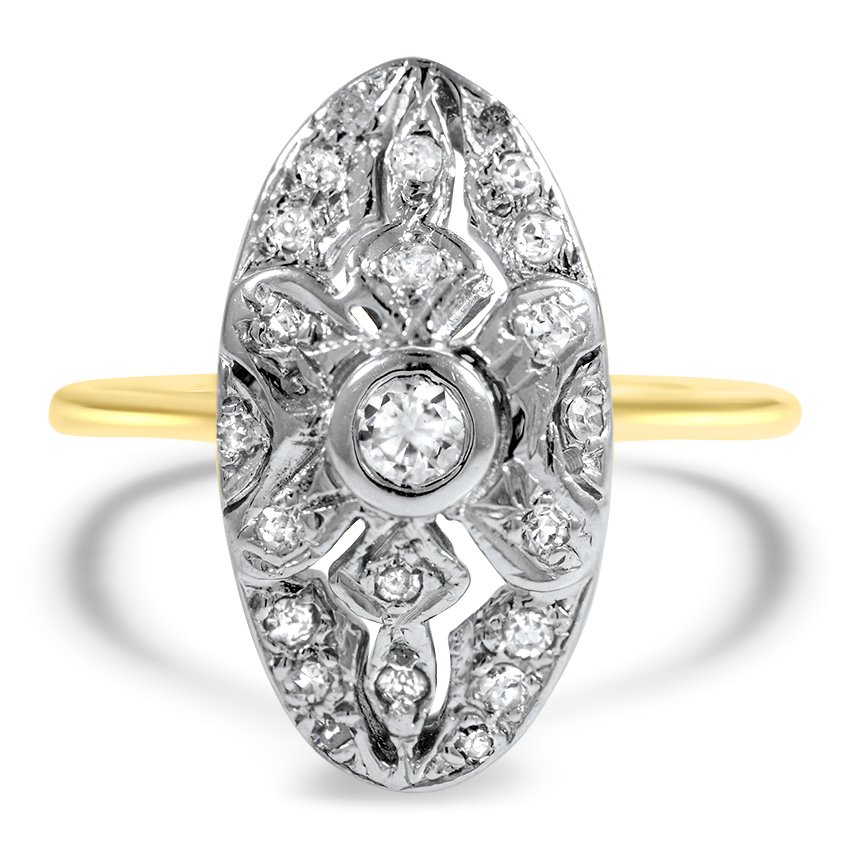 The beautiful Art Deco-era Mackenzie Ring holds twenty-two single cut diamond accents in an intricate 14K white gold setting for a dazzling effect. The simple, yet elegant, 14K yellow gold band perfectly accentuates the round brilliant center diamond
The Thiago Ring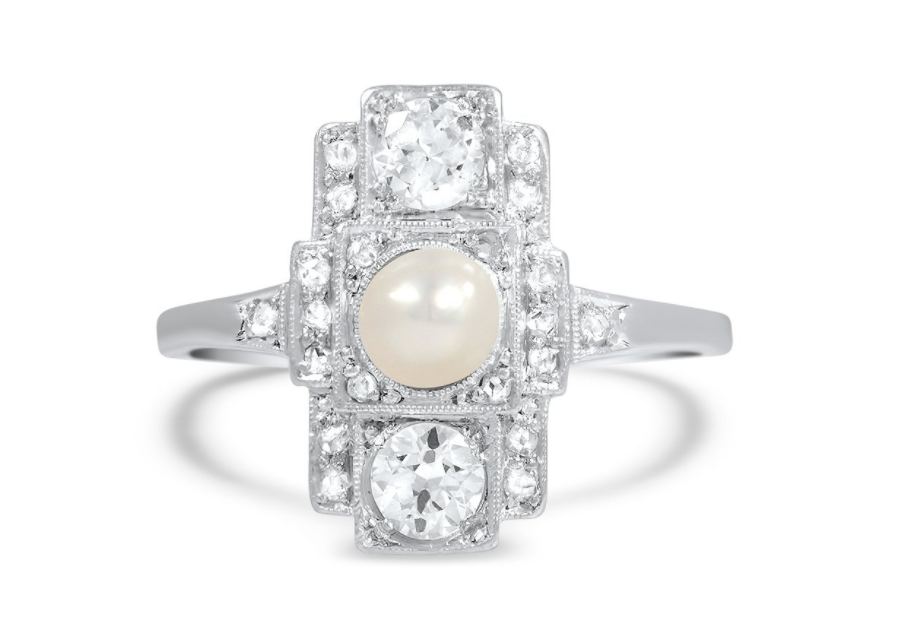 Brilliant cut diamonds set in cascading rectangular shapes perfectly showcase the style and geometry of the Art Deco era. Milgrain detailing further accentuates the shining cream pearl in the center of this stunning piece.
The Welbeck Ring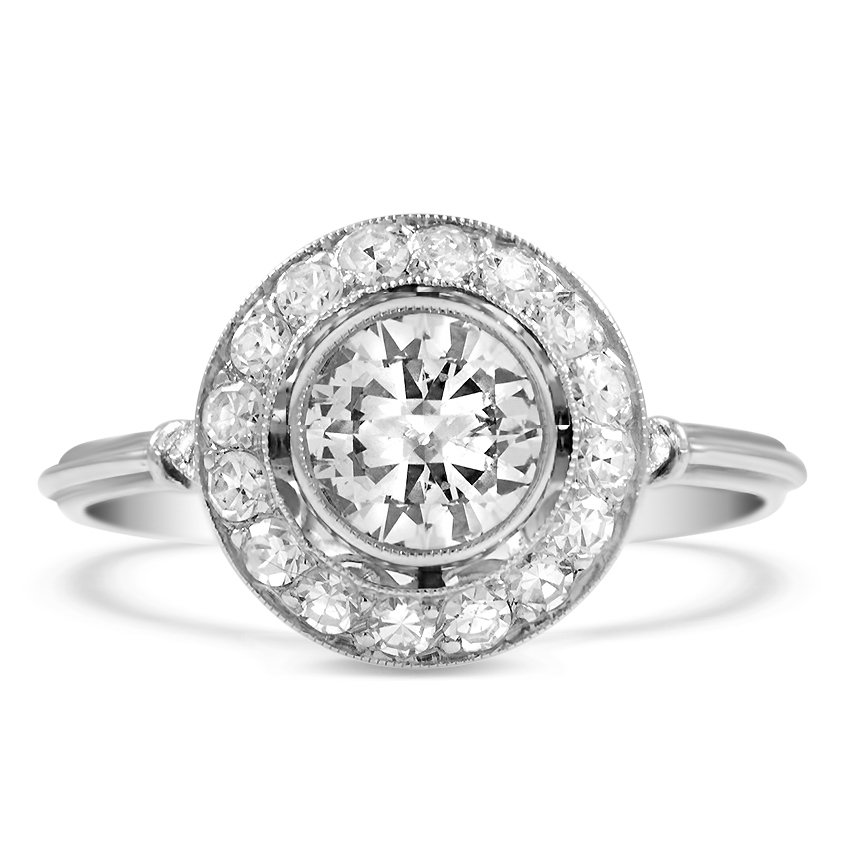 Memorable and eye-catching, the Kaplan Ring features a round brilliant diamond accented by a halo of glittering single cut diamonds with a delicately sculpted shank
The Benassay Ring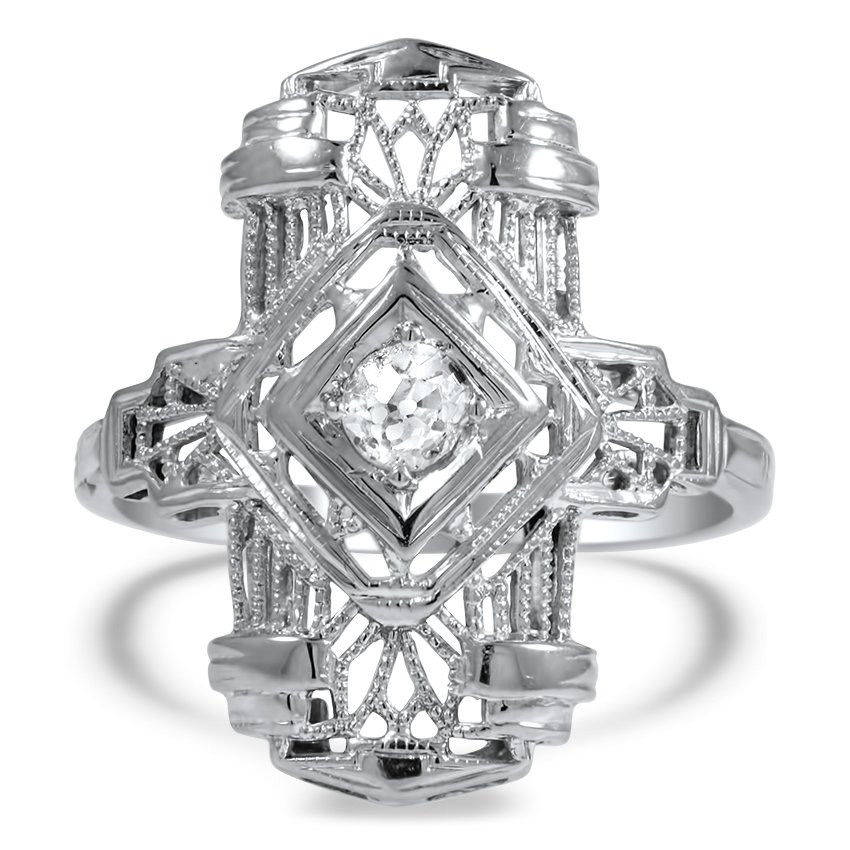 Alluring Art Deco-era details make this 18K white gold and old European cut Benassay Ring a rare vintage treasure
Final Thoughts
Do you love Cara's ring and these similar styles? Let us know on Facebook, Instagram, or Twitter, or in the comments section