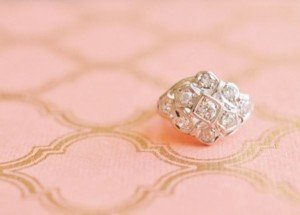 Antique jewelry from the Retro era, which spanned the period from the mid-1930s until the 1950s, is exuberant, creative and anything but understated.
During World War II and the post-war years people craved glamour, and Retro-era engagement rings delivered. To get a sense of the artistry of jewelry from this period, take a look at these stunning engagement rings:
The Senni Ring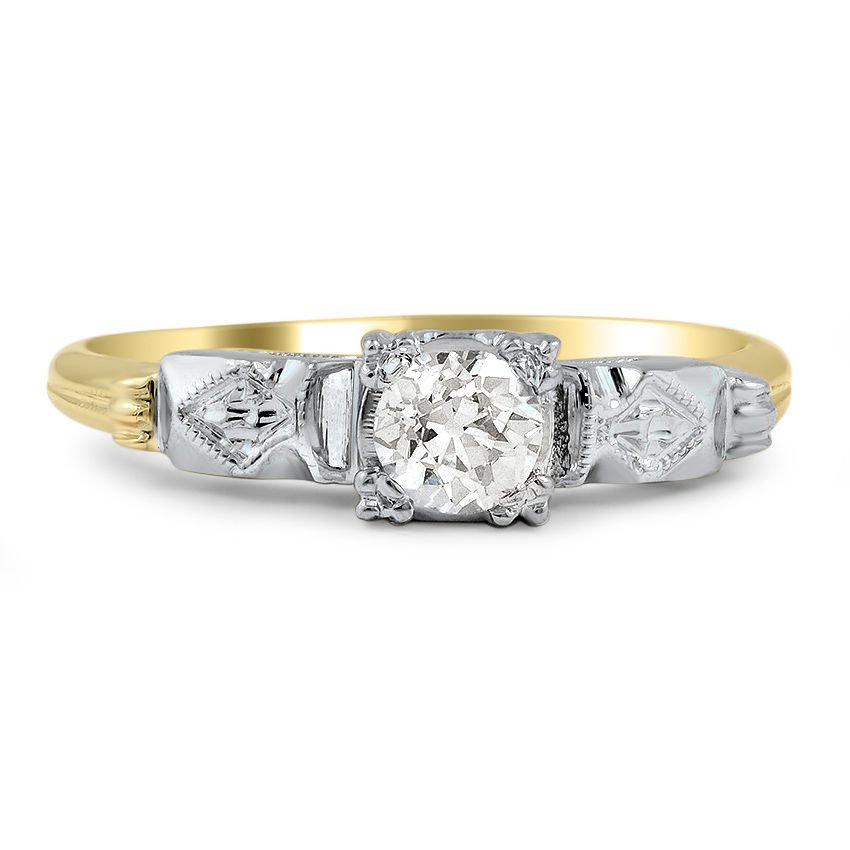 The classically beautiful Senni Ring features a dazzling old European cut center diamond.The detail in the rhodium plated white gold head adds intrigue to this Retro beauty.
The Letitia Ring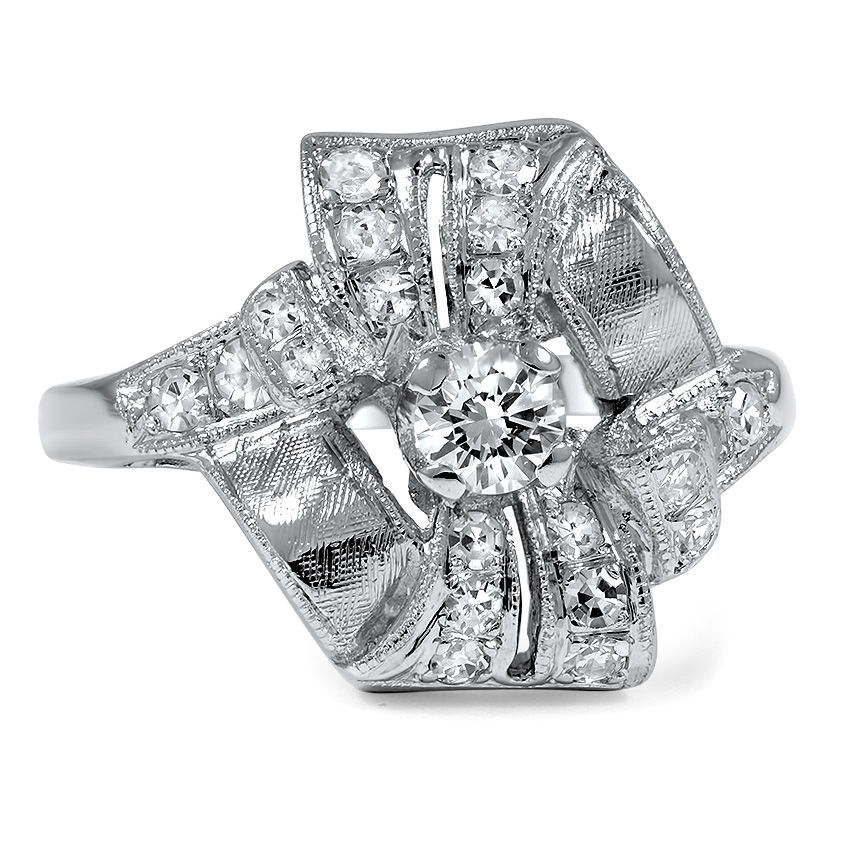 With a round brilliant diamond surrounded by twenty single cut round diamond accents framed in swooping ribbons of white gold, the Letitia Ring is breathtaking. The whimsical ribbon design is quintessential Retro style.
The Arabesque Ring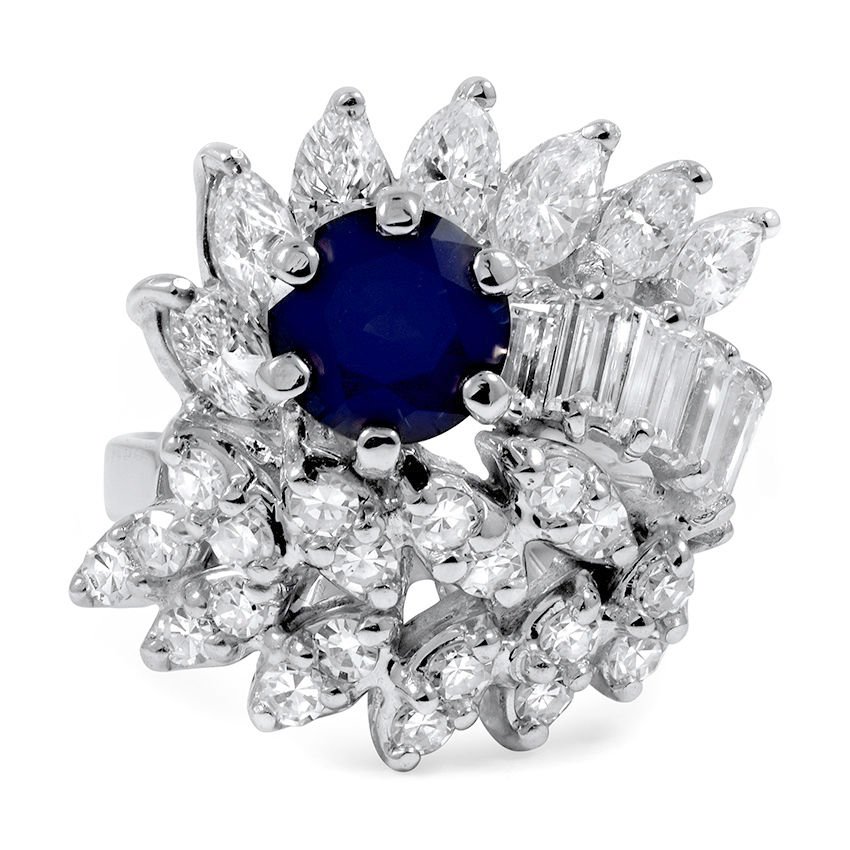 The stunning Arabesque Ring features a gorgeous deep blue sapphire surrounded by a cluster of different shaped diamond accents. With its curving lines and pairing of an sapphire and diamonds, this ring exudes uniqueness and elegance.
The Dallas Ring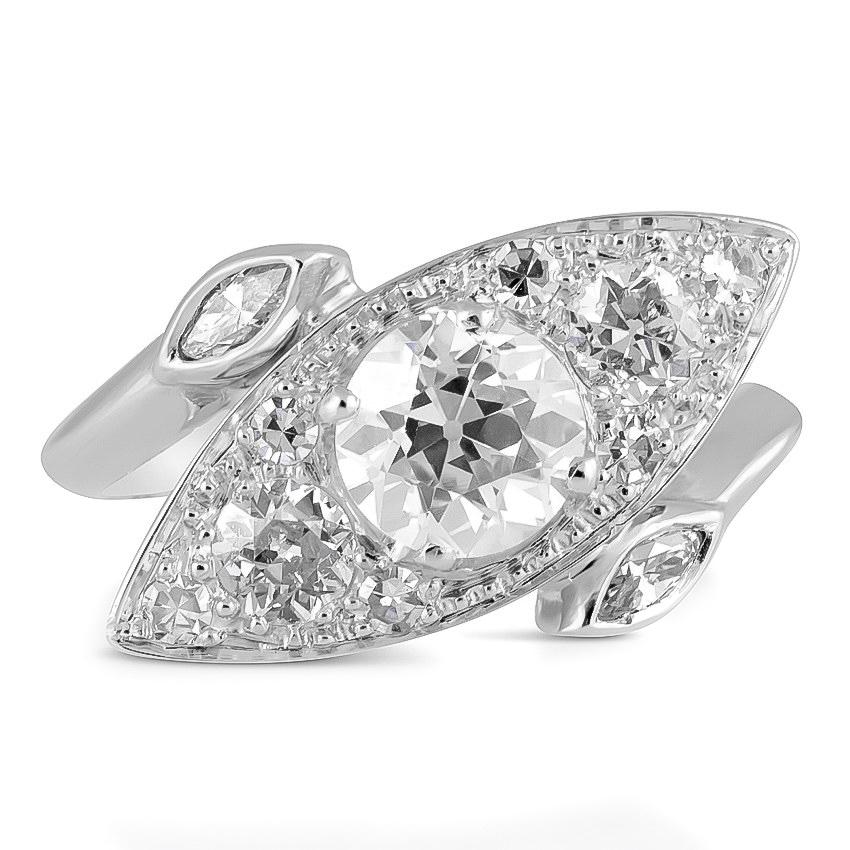 The Dallas Ring sparkles with an old European cut diamond in the center of a marquise shaped design embellished by accent diamonds. Two marquise shaped diamonds are bezel set on either side of the center to complete this bold statement piece.
The Ray Ring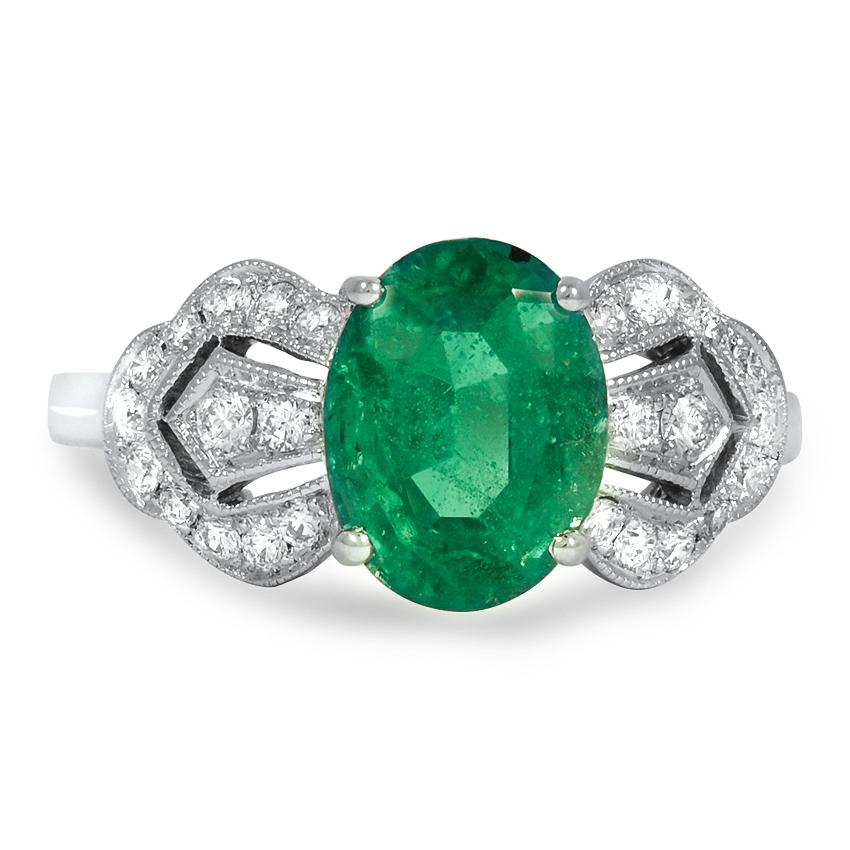 The Ray Ring is a gorgeous Retro piece showcasing a natural emerald lofted above a bow tie shape of accent diamonds and milgrain.
The Juliane Ring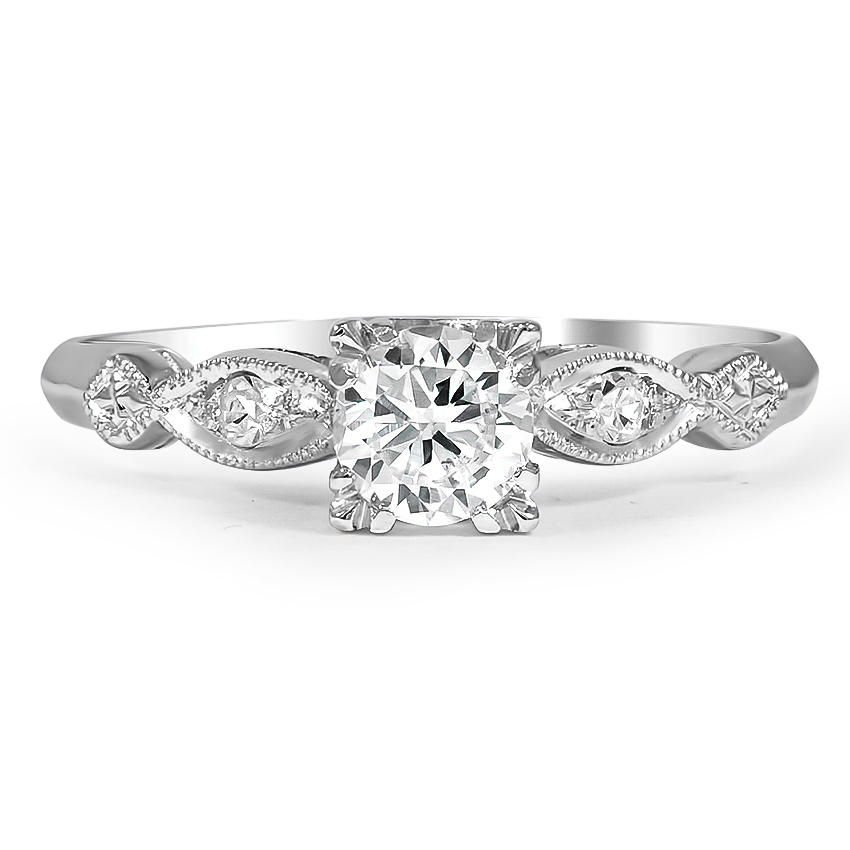 An old European cut diamond rests in a gorgeous square prong setting in the Julianne Ring. delicate milgrain and single cut diamond accents gently taper away from the center diamond, creating a look both elegant and feminine.
The Danelle Ring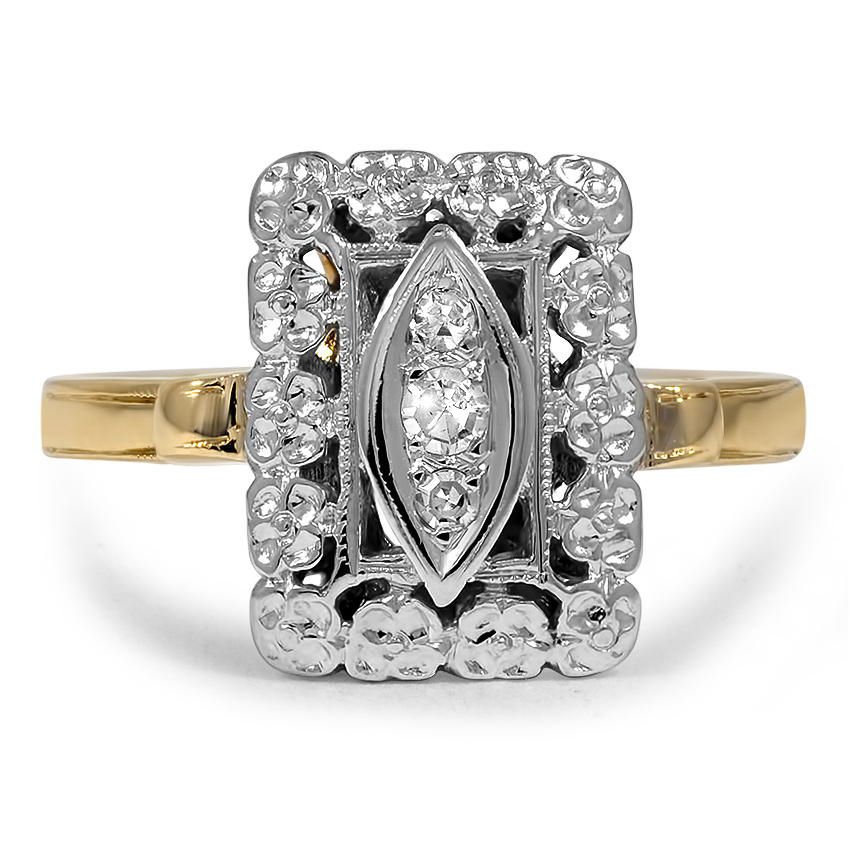 The dazzling Danelle Ring features a 14K white gold top with three diamonds in a marquise-shaped center. Sculpted floral details line the top of this intricate beauty.
The Marcy Ring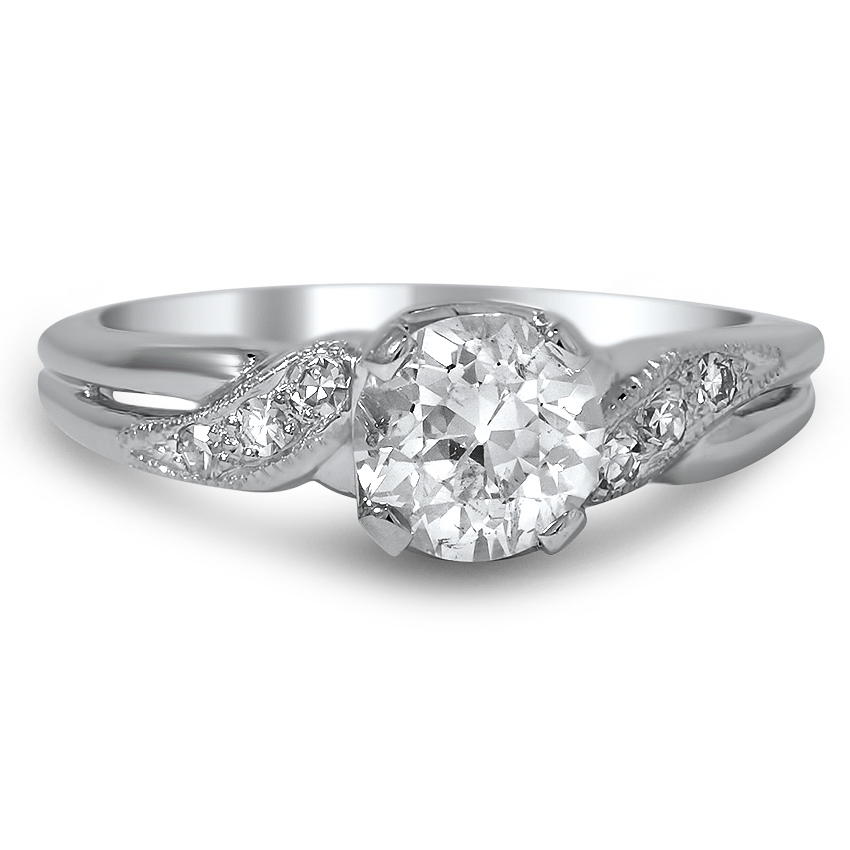 A round brilliant diamond dazzles in the Marcy Ring and is surrounded by single cut diamonds that shimmer enchantingly from a delicate swirl design.
Final Thoughts
Do you like rings from the Retro era?  Which of these is your favorite?  Let us know on Facebook or Twitter or in the comments section!