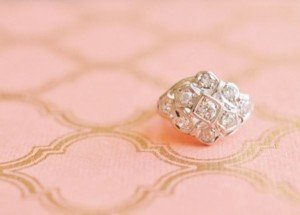 Antique jewelry from the Retro era, which spanned the period from the mid-1930s until the 1950s, is exuberant, creative and anything but understated.
During World War II and the post-war years people craved glamour, and Retro-era engagement rings delivered. To get a sense of the artistry of jewelry from this period, take a look at these stunning engagement rings:
The Porsche Ring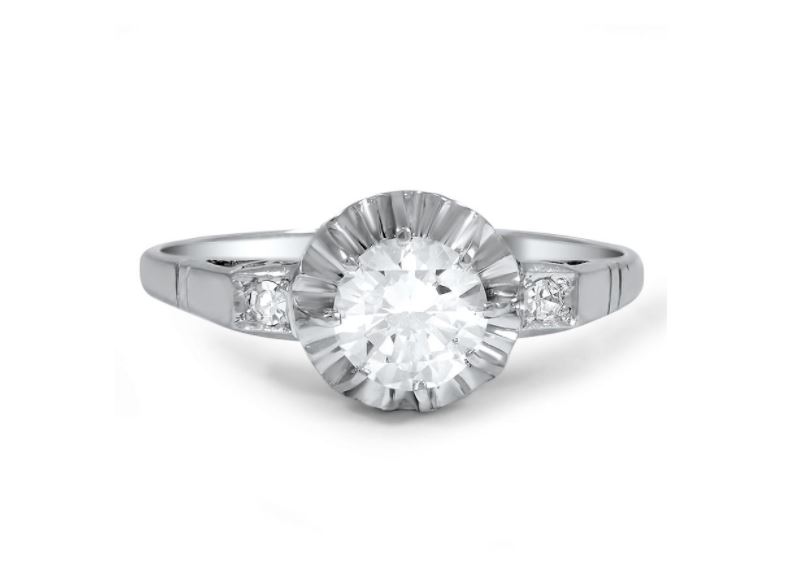 The classically beautiful The Porsche Ring features a dazzling old European cut center diamond. The 2 shimmering accent diamonds add intrigue to this Retro beauty.
The Brush Ring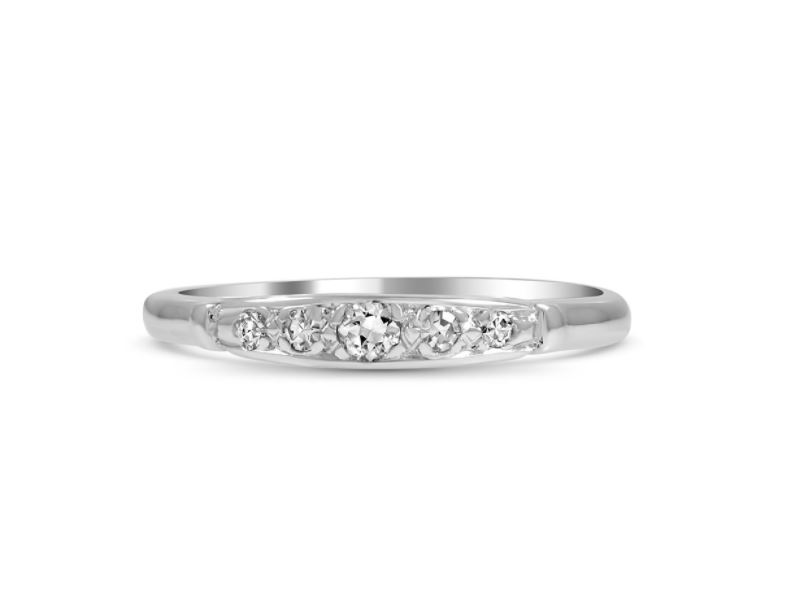 Five brilliant cut diamonds adorn this stunning Retro ring. The delicate appearance of the open gallery gives this ring a dainty appearance.
The Cormack Ring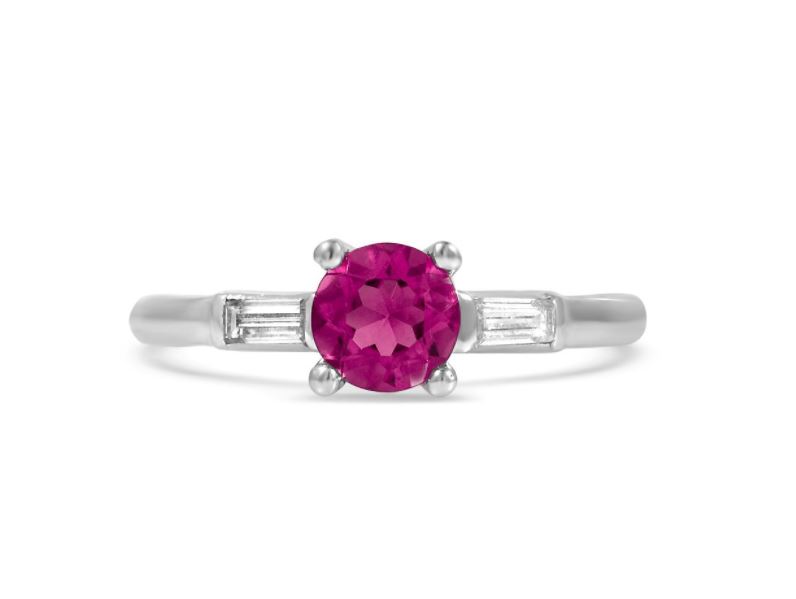 The center tourmaline in the Cormack Ring adds a bright pop of color to an otherwise traditional engagement ring style. The accenting baguette diamonds adds a classic touch to this Retro era platinum setting.
The Davide Ring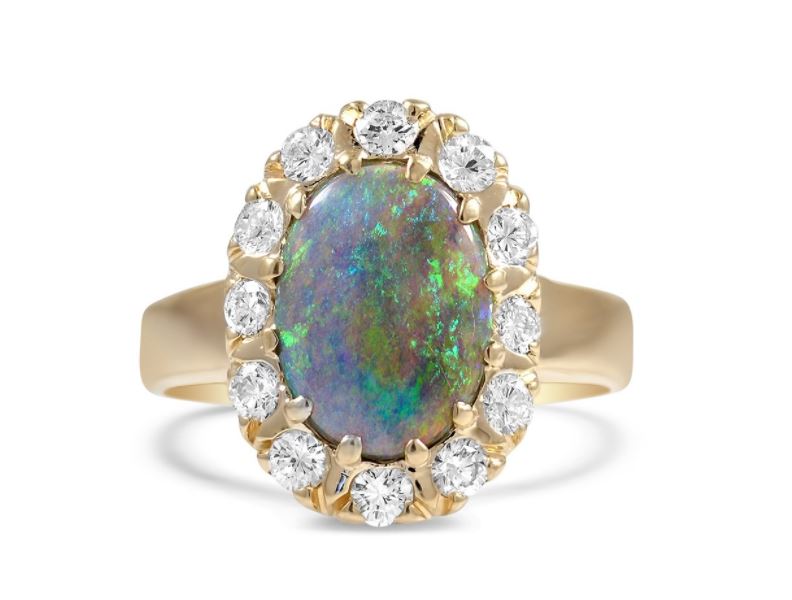 The Davide Ring perfectly showcases the glamour and decadence of the Retro era. A stunning opal cabochon is surrounded by a glittering halo of 12 diamonds and set in a warm, yellow gold setting.
The Kendo Ring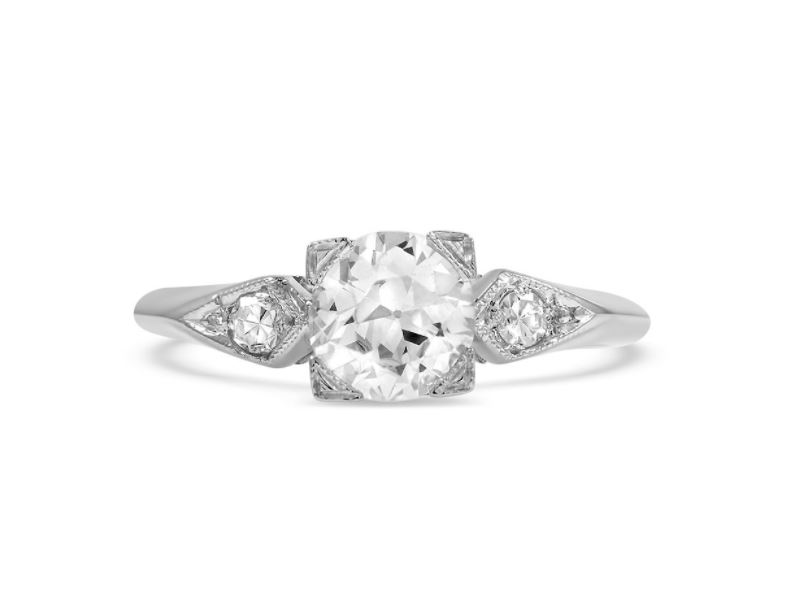 The Kendo Ring is a gorgeous Retro piece showcasing an old European cut diamond. It is accented by 2 single cut diamonds in a unique yet classic platinum setting.
The Nour Ring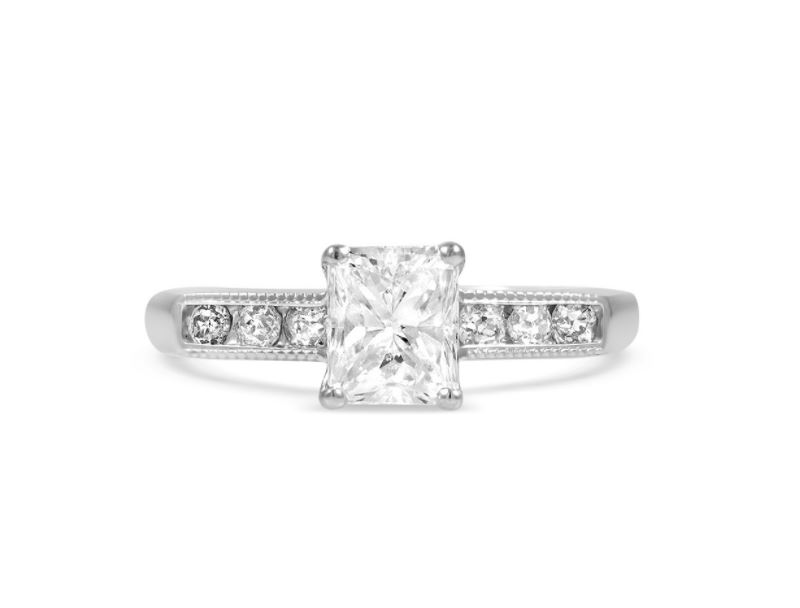 This breathtaking Retro piece features a glittering radiant cut center diamond. Milgrain detailing along the open gallery frames the sparkling accent diamonds, making this design truly special.
The Stockholm Ring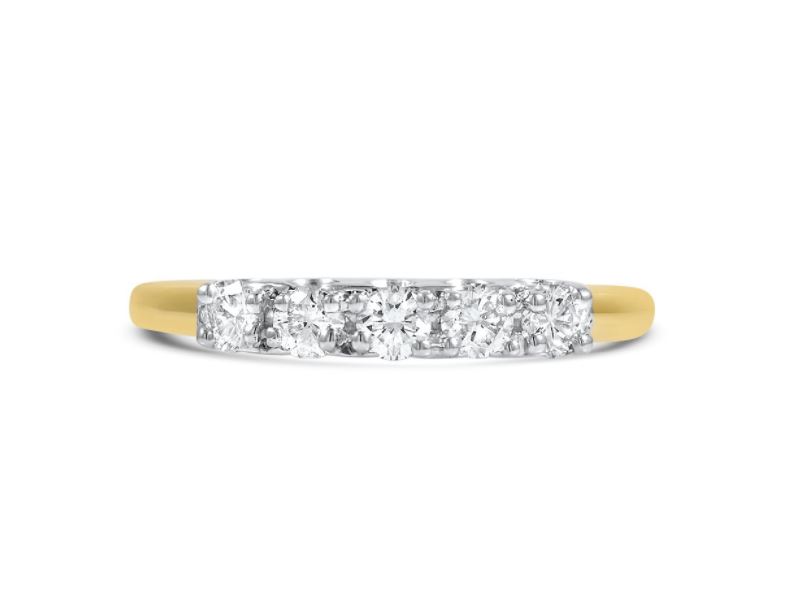 The dazzling Stockholm Ring features 5 sparkling brilliant cut diamonds set in a mixed metal setting. The overall design appears simple but the unique details on this ring make it a truly special find.
The Kristsan Ring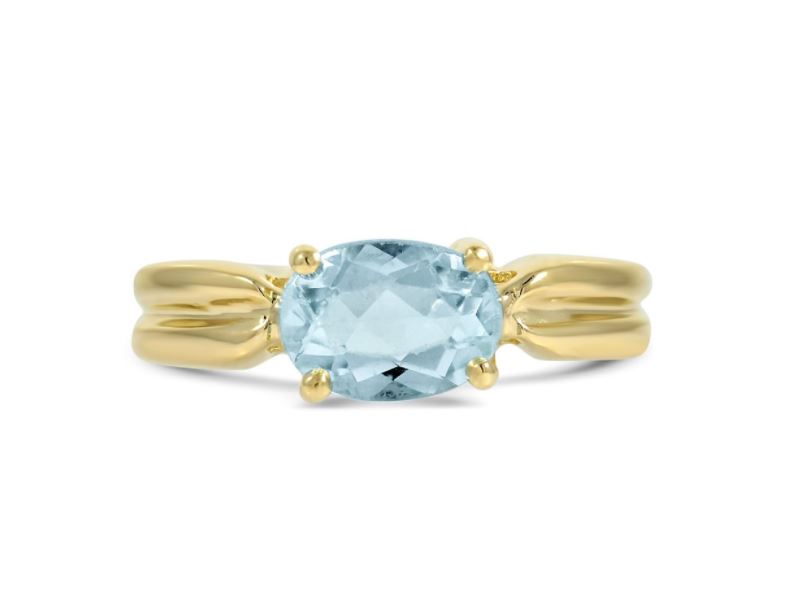 In this Retro engagement ring, an oval-shaped aquamarine is set east-west in a sophisticated yellow gold setting. The color combination of yellow gold and aquamarine is unique and sophisticated, perfect for the modern bride.
Final Thoughts
Do you like rings from the Retro era?  Which of these is your favorite?  Let us know on Facebook or Twitter or in the comments section!