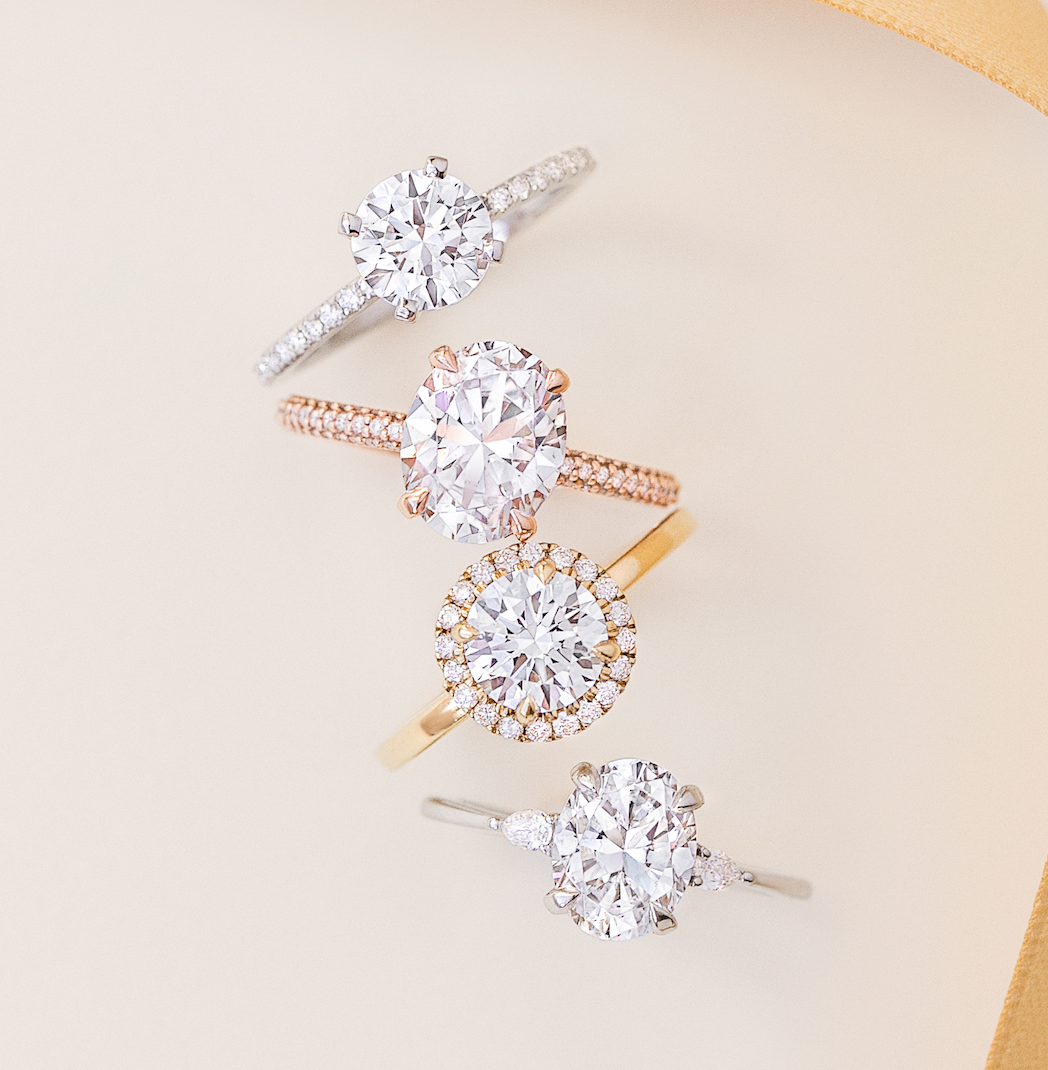 An engagement ring is one of life's most significant purchases, in more ways than one! At Brilliant Earth, we understand that an engagement ring is not only a monumental gift to represent a special commitment, but an investment too. 
One of the biggest factors in your engagement ring shopping experience is setting a budget and sticking to it. There are many beautiful and unique options available for affordable engagement rings. Of course, the meaning of "affordable" is subjective, and while budgets may differ, everybody has one—read on to make the most of yours! 
Our Favorite Affordable Engagement Rings Under $2,000
Petite Shared Prong Diamond Engagement Ring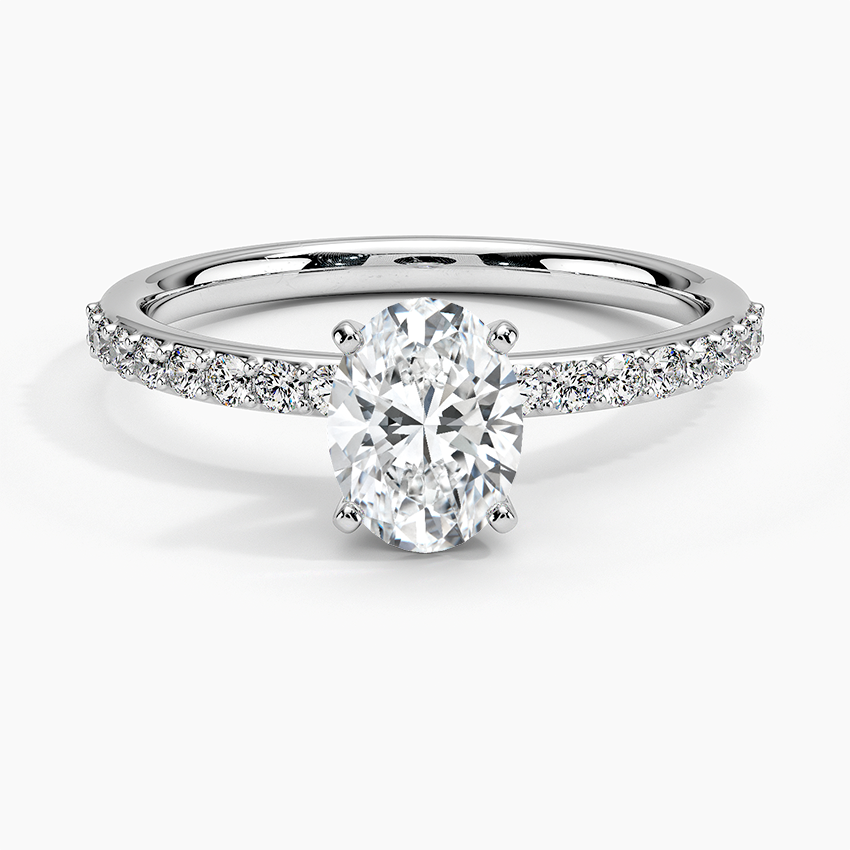 This dainty ring features sheer sparkle that extends halfway around the ring. The center gem appears to float above the delicate band.
Petite Twisted Vine Diamond Engagement Ring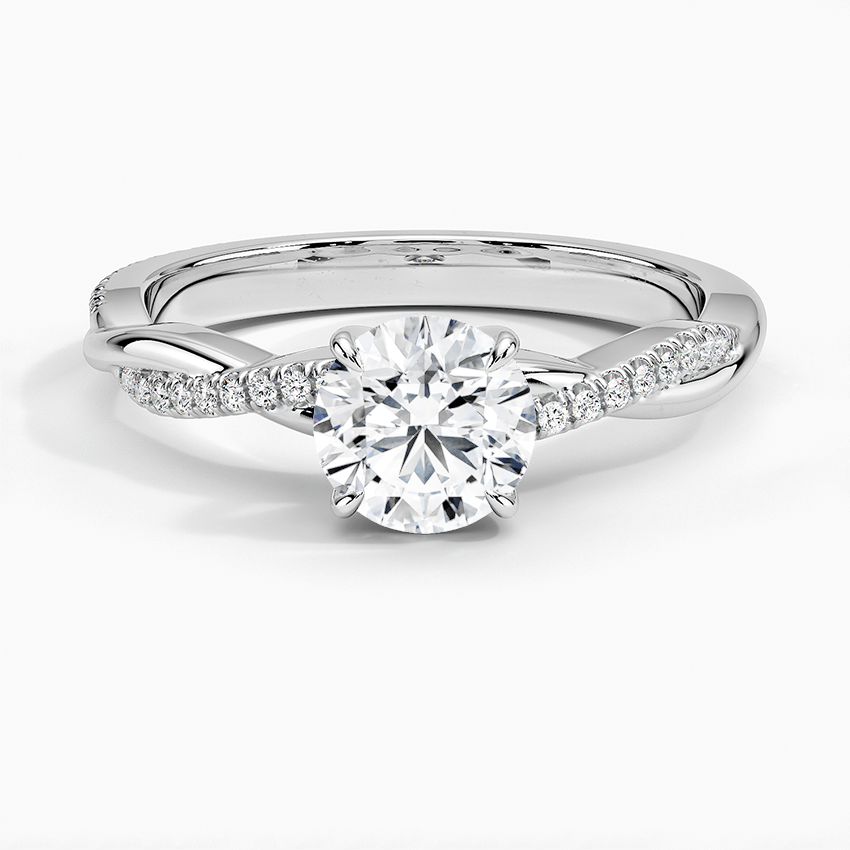 This beautiful white diamond ring features a shimmering strand of pavé diamonds entwined with a lustrous ribbon of precious metal. 
Aria Diamond Engagement Ring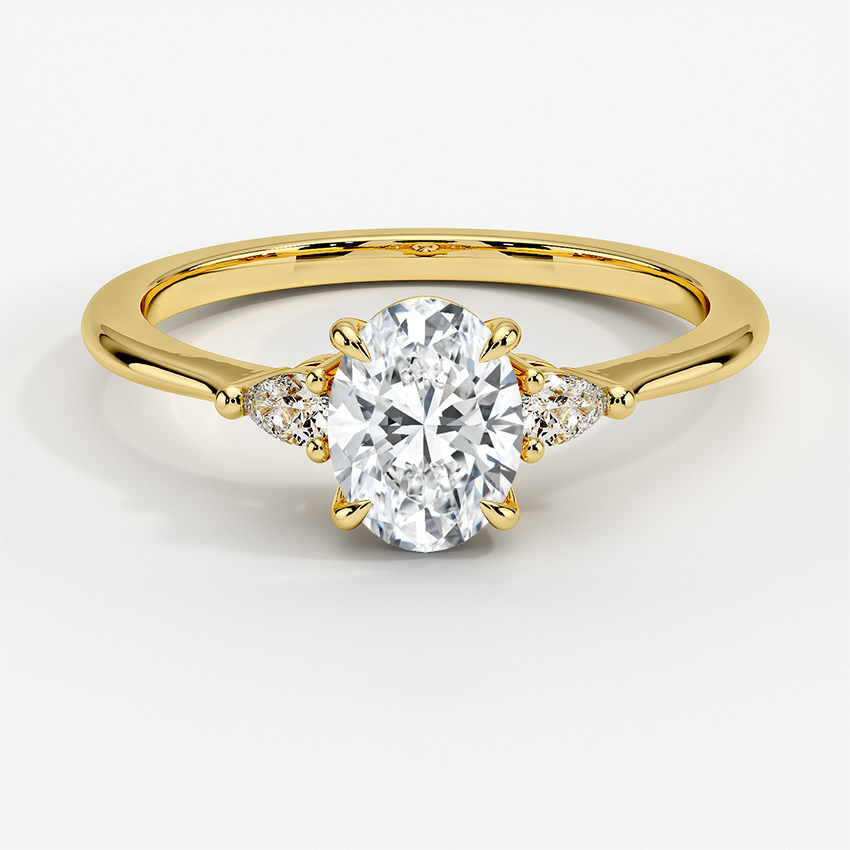 Classic simplicity defines this delicate setting, which features a thin, precious metal band that gently tapers towards a pear-shaped diamond accent on each side of the center gem. 
Petite Elodie Engagement Ring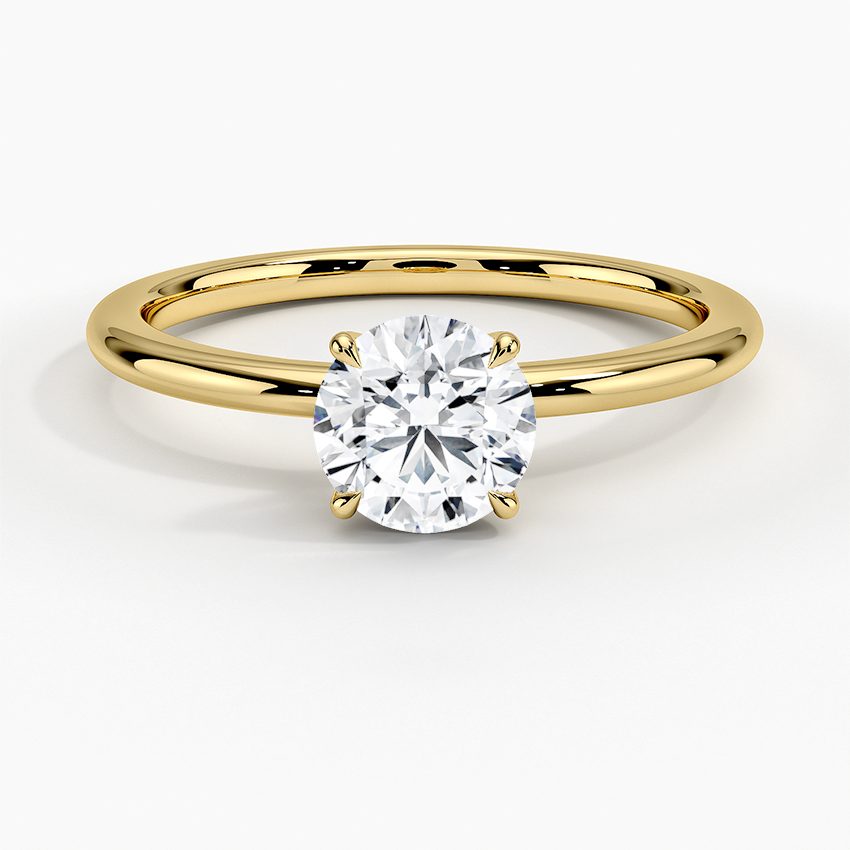 This elegant solitaire features an open basket with claw prongs that cradle the center gem. The petite band and yellow gold precious metal adds to the sleek, classic look of this ring. 
Elle Engagement Ring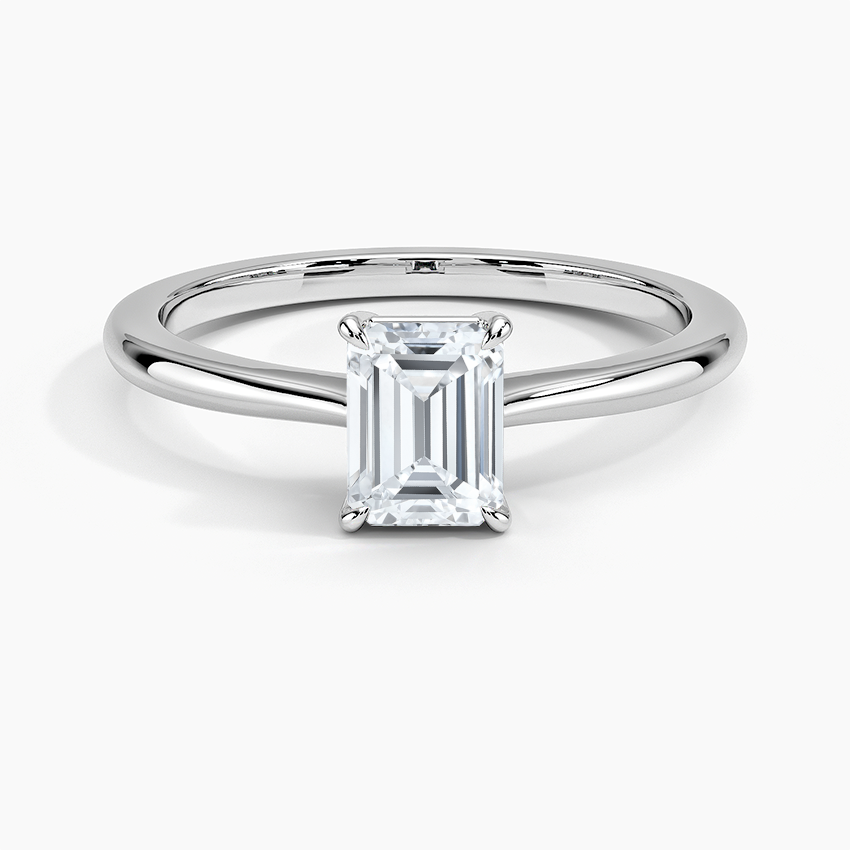 This timeless white solitaire diamond ring features a petite band that tapers up to embrace the center gemstone in delicate claw prongs. 
Ballad Diamond Engagement Ring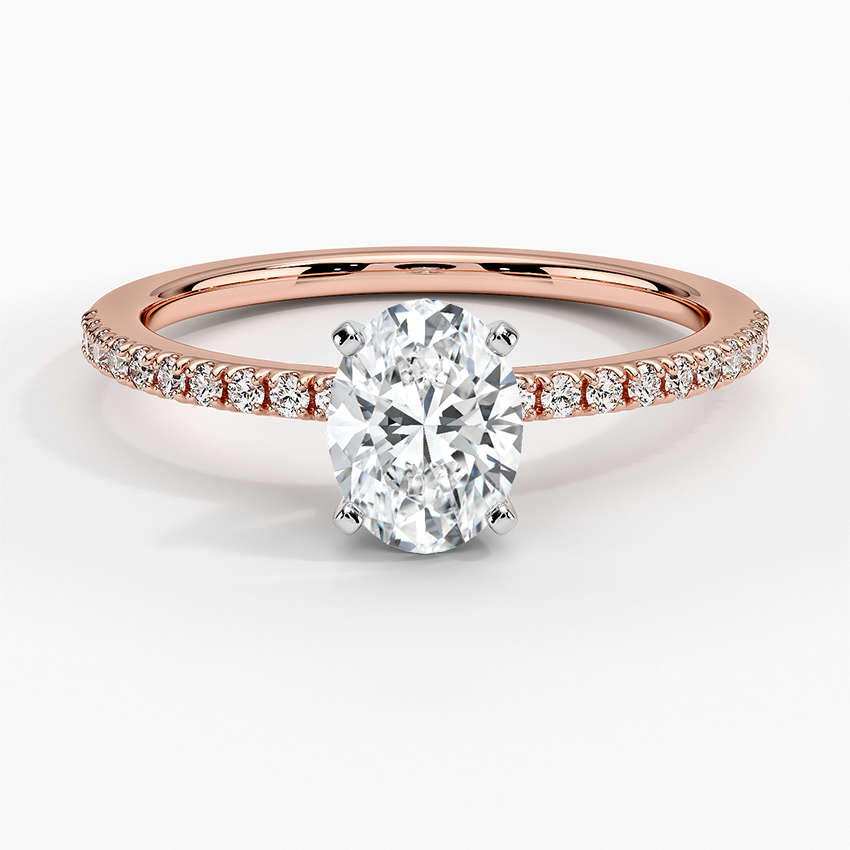 This classic white diamond engagement ring features sparkling scalloped pavé diamonds that extend one half of the way around the ring. The center gem appears to float above the delicate band.
Four-Prong Petite Comfort Fit Engagement Ring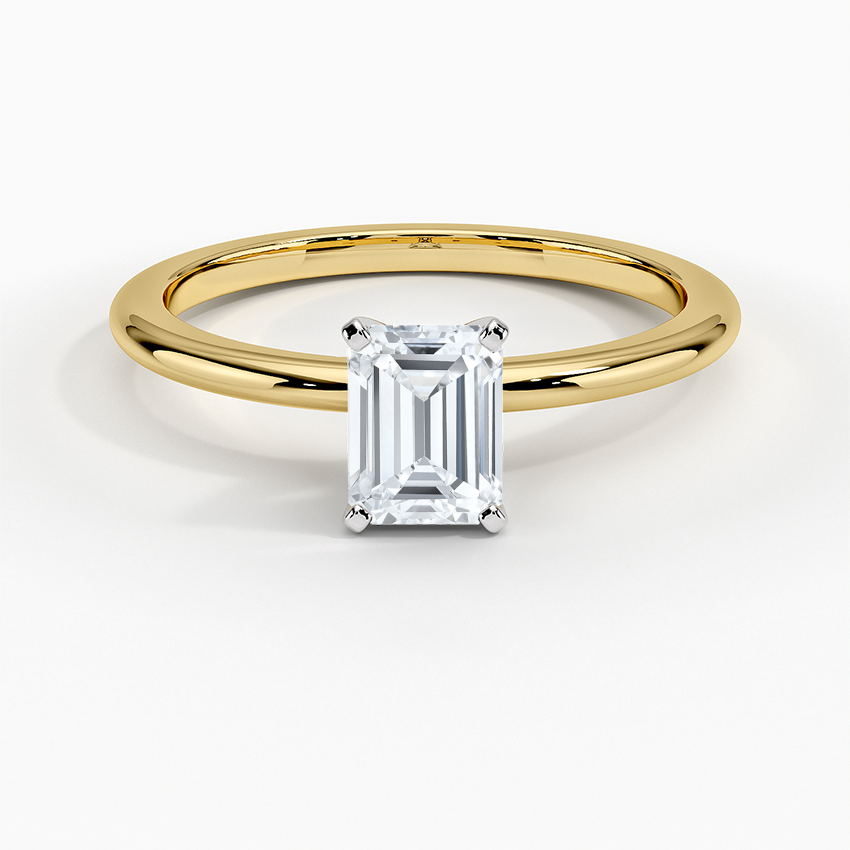 Petite and delicate, this classic yellow gold setting has a rounded inside edge for increased comfort. 
Willow Diamond Engagement Ring
Wispy vines of precious metal entwine towards lustrous marquise diamond buds in this nature-inspired trellis ring. 
Tips for Finding an Affordable Engagement Ring 
1. Set your budget first
In our engagement ring guide, we recommend that you carefully consider your budget before shopping. Despite what you may have heard, there is no "rule" about how much you should spend on a ring. Everyone will have a different spending comfort level, and you should respect yours. It is important to understand what you can and want to invest in this purchase before you begin your search. Many customers choose to take advantage of Brilliant Earth's financing and flexible payment options. Regardless of your budget, you will have a breadth of choices from which you can select your perfect engagement ring. 
2. Determine which of the 4 Cs matter to you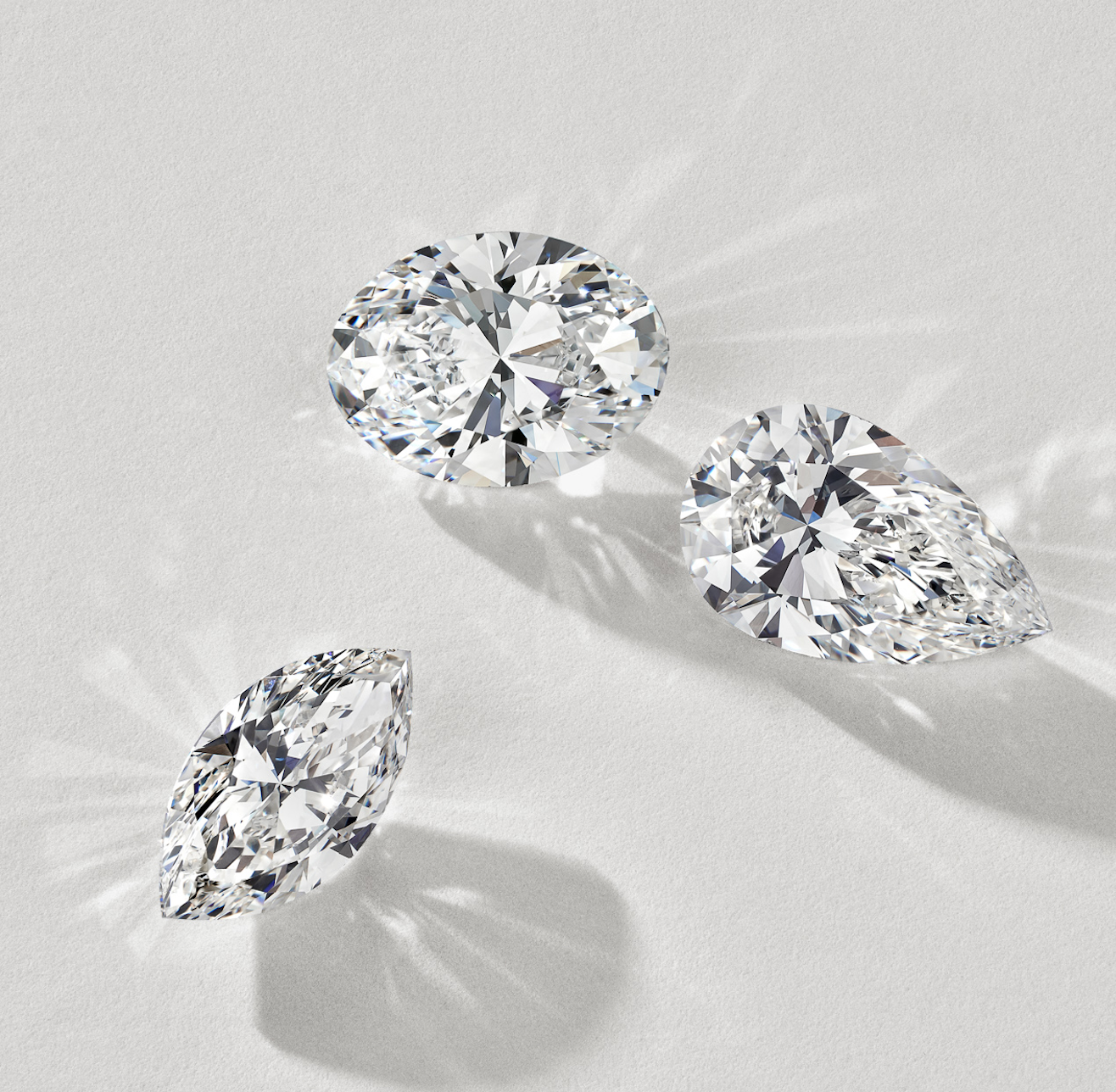 Our diamond inventory is expansive, and specifically crafted to be inclusive of all price ranges and styles. Understanding the 4 C's, cut, color, carat weight, and clarity can help you identify the diamond that is best for your budget and ring. To find the perfect diamond for you, we recommend selecting a diamond shape and then finding a balance between size and quality. Our jewelry experts are happy to help you select a diamond that offers the best value for your budget, and they have lots of insider advice to share to help you create your dream ring. For example, round brilliant diamonds make up about 75% of all diamond purchases, which means that, as a result of supply and demand, you can save up to 40% by selecting a stunning fancy shaped diamond, such as a cushion, oval, pear, radiant, or asscher cut diamond. Also, if you choose a yellow gold or rose gold setting you can choose a diamond with a lower color grade (and a lower price tag) and it will still look bright white.
3. Be open to different center stone options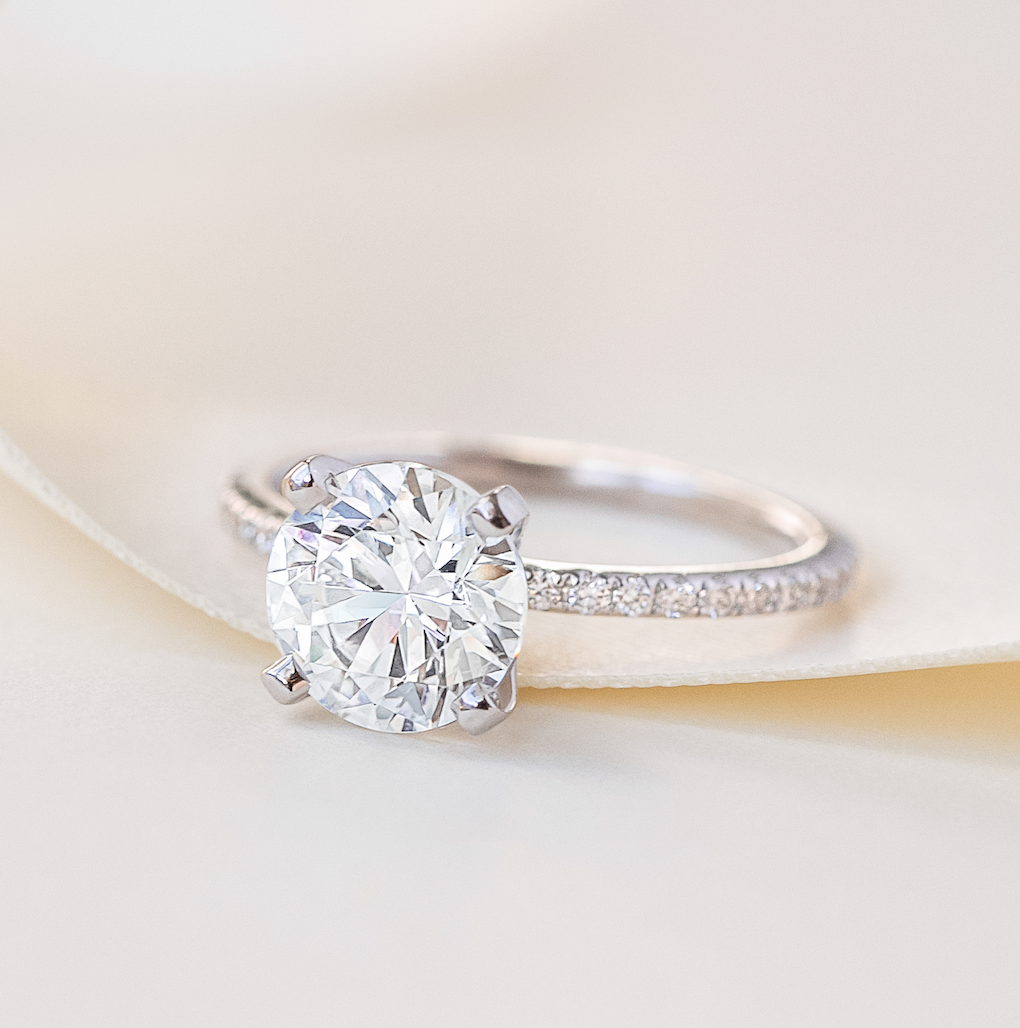 One way to save on your engagement ring is by opting for a lab diamond center stone. Lab-created diamonds are physically, chemically, and optically the same as naturally mined diamonds but cost less than mined diamonds of comparable size and quality (meaning you can get more for less). They are an excellent option for an affordable and sustainable engagement ring. Learn more about lab vs natural diamonds in our lab diamond guide.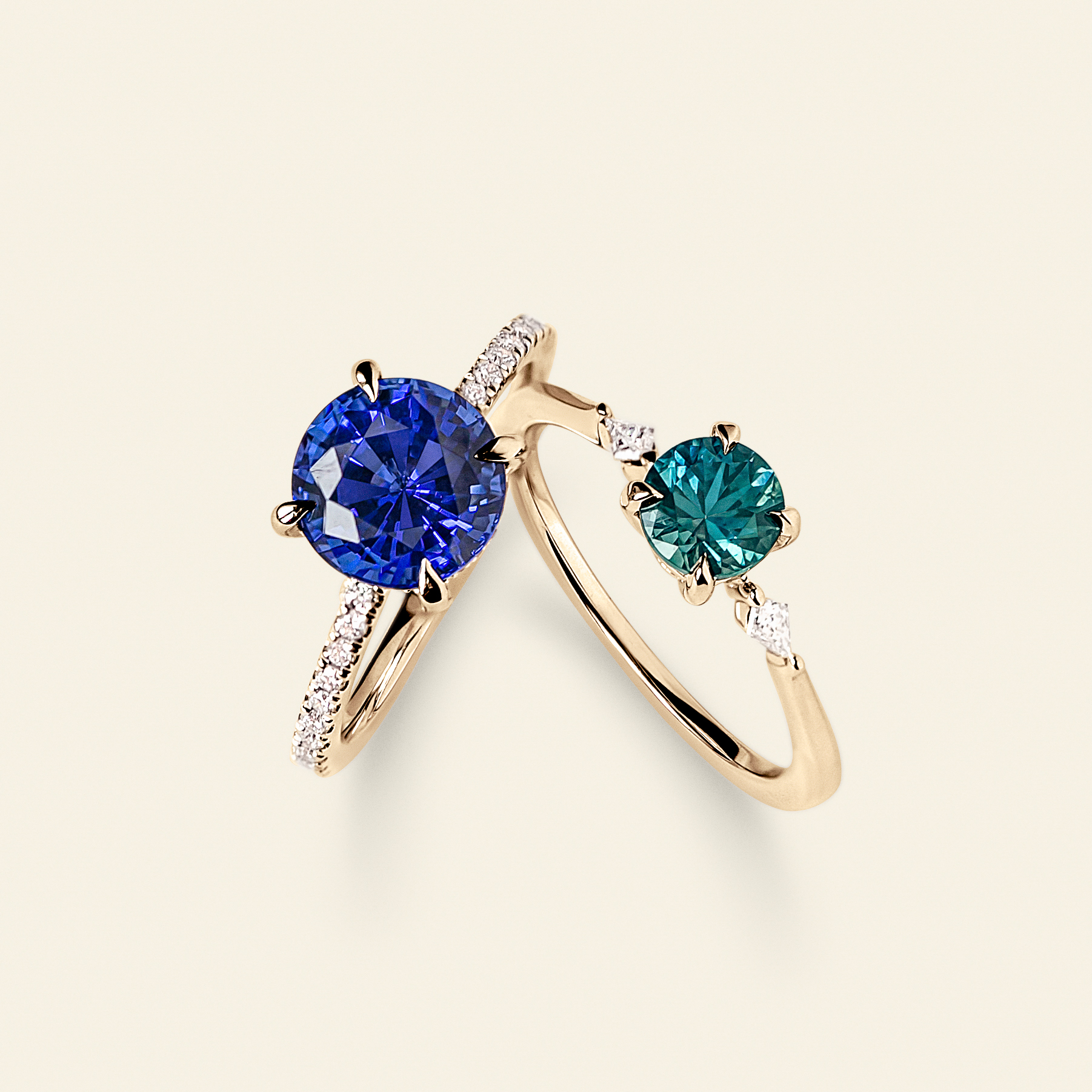 Consider opting for some color. A sapphire is a vibrant and distinctive choice for an engagement ring center stone that can help you obtain a larger stone while spending less money. Many brides-to-be are drawn to the deep blue hues of sapphire engagement rings, but keep in mind that sapphires also come in a range of gorgeous yellow, white, and pink hues. If you want a light-hued engagement ring, opt for a pale yellow or pink sapphire as your center gem. Sapphires pair beautifully with smaller accent diamonds to create a sensational ring. To see a variety of gorgeous colored gemstones that offer value in comparison to diamonds, browse our collection of unique colored gemstones, which includes sapphires in many colors, emeralds, garnets, morganites, and more.  
If you love the sparkle of a diamond and are not wanting to sacrifice carat size, opting for a diamond simulant such as a moissanite is a great alternative. Diamond simulants are manufactured to look like diamonds but are completely different gemstones that are distinguishable from diamonds with the naked eye. Moissanite is a popular diamond alternative that is beloved for its unique brilliance and extreme durability. Learn more about this unique gemstone born from the stars in our guide to moissanites vs diamonds.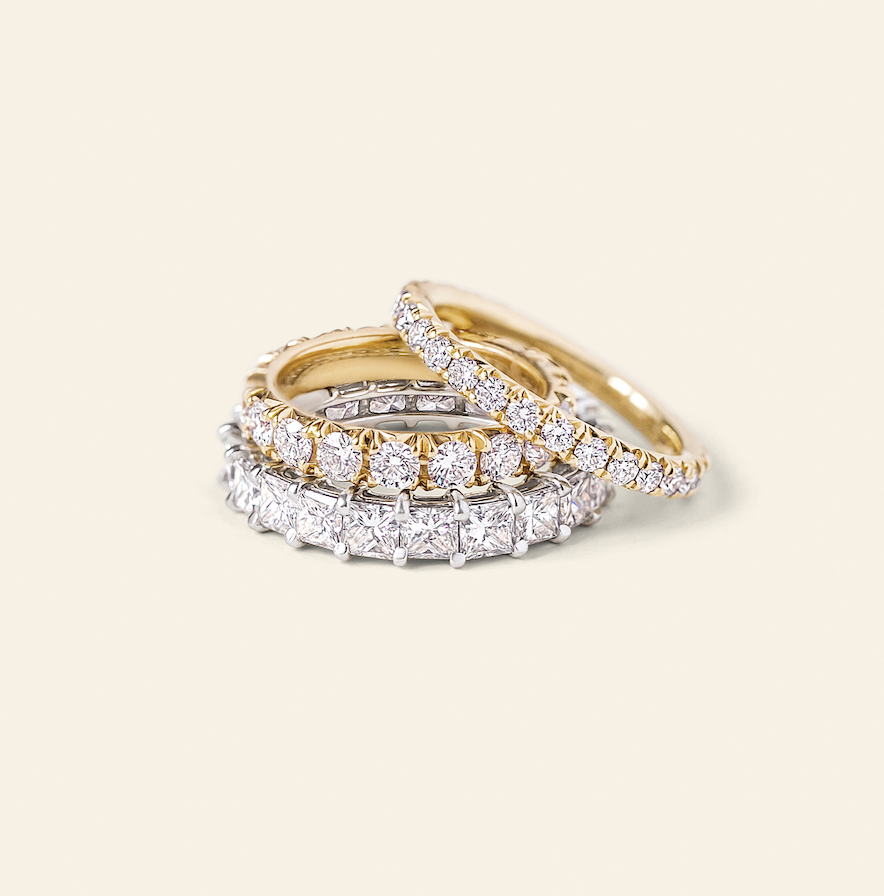 Many brides-to-be are choosing a non-traditional engagement ring that does not feature a highlighted center gemstone. These beautiful diamond bands are increasingly sought after as engagement ring alternatives. These rings do not feature a larger center gemstone but still offer extraordinary details and the gorgeous shimmer of diamonds. Many people seek out this option for a distinctive look, or for a style that is more compatible with an active lifestyle. Discover our collection of diamond-accented bands.  
4. Utilize a detailed setting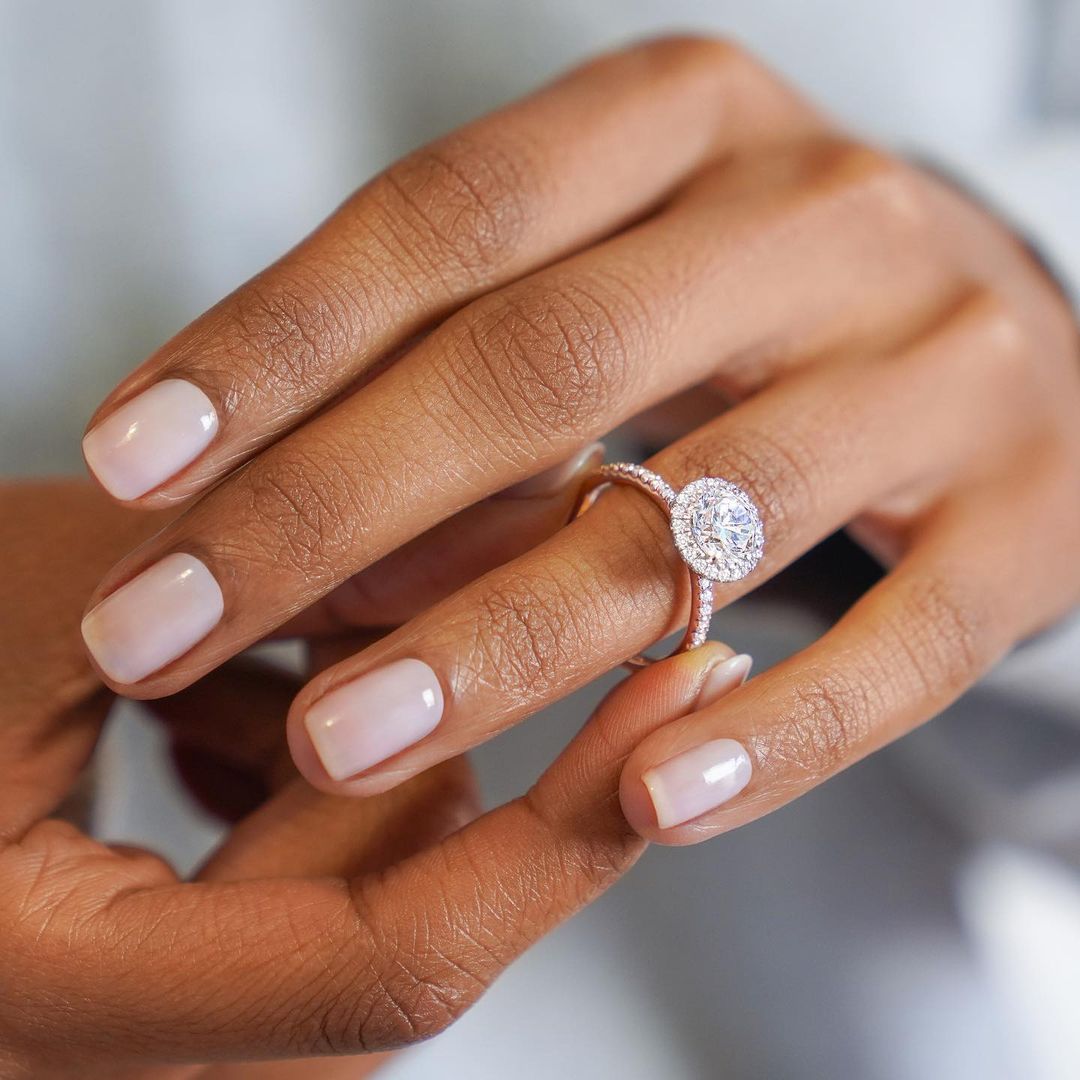 A surefire way to make an engagement ring more eye-catching while respecting your budget is to select a more detailed setting. Because the price of a center diamond increases with size, smaller accent diamonds are much more affordable than larger diamonds. Choosing an engagement ring design with diamond accents or side stones is a smart way to maximize sparkle while staying within your budget. One great option is a halo engagement ring, which features a center gemstone completely encircled by dazzling diamond accents that create the appearance of a larger center gem. Accent diamonds aside, choosing special details, such as hand-engraving, filigree, or milgrain, can make a ring look very luxe, even with a modest-sized center diamond and low cost.  
5. Consider all precious metals
Platinum is a popular choice for engagement ring settings, due to its durability and appealing finish, but it is one of the more costly options. White gold, yellow gold, or rose gold are all stunning precious metal choices that are more modest in price than platinum. If you love the silvery white patina of platinum, consider a white gold setting, which offers similarity in composition and appearance at a lower price.  
Final Thoughts 
Brilliant Earth has a completely personalized approach to jewelry, and we welcome you to consult with us by phone, online, or in one of our showroom locations to help you design your dream engagement ring within your budget.