Halo engagement rings have been sought after for the past several years, but this popular design is by no means new.
Vintage halo rings featuring halos of diamonds or other gemstones encircling a center gem were designed at least as early as the Victorian era and were popular in the Art Deco and Retro eras as well. Halo engagement rings highlight the center gemstone by surrounding it with dazzling sparkle, and they have a beautiful symmetry that many people are drawn to.  If you love vintage engagement rings and are a fan of halo designs then you'll adore these eight amazing antique rings:
The Amel Ring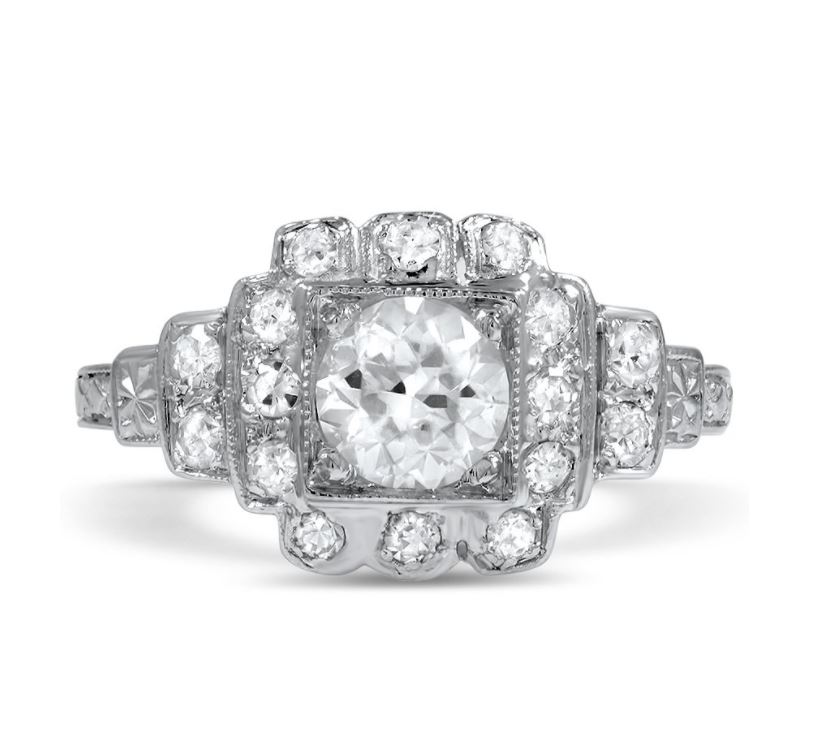 In the Amel Ring, a stunning old European cut diamond is surrounded by sparkling diamond accents in a beautiful square halo. This white gold ring makes for a chic Art Deco take on a halo design.
The Tania Ring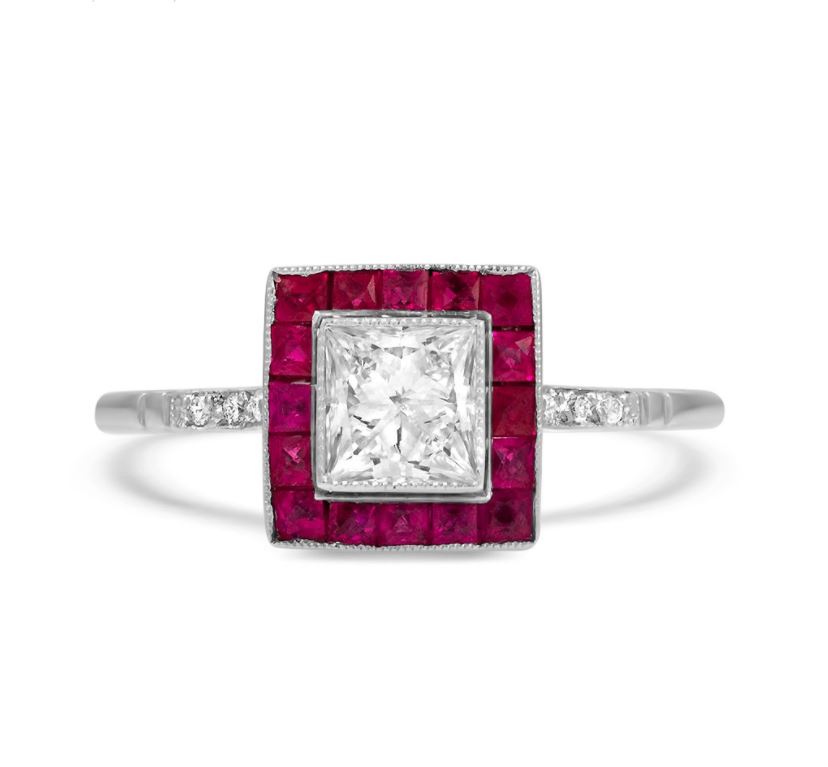 The distinctive Tania Ring exudes Art Deco-era style, with a halo of French rubies encircling a princess cut diamond. Round diamond accents on the shoulders add beautiful vintage detail.
The Narita Ring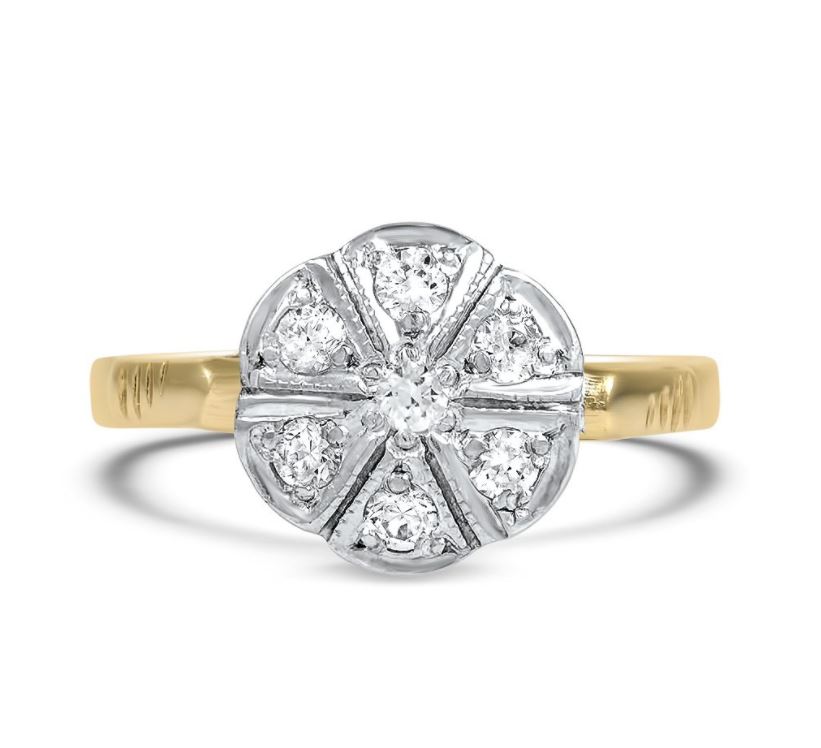 The lovely Edwardian-era Narita Ring showcases a cluster of glittering round brilliant diamonds. The textured yellow gold band adds a unique touch to this gorgeous vintage ring.
The Dayneko Ring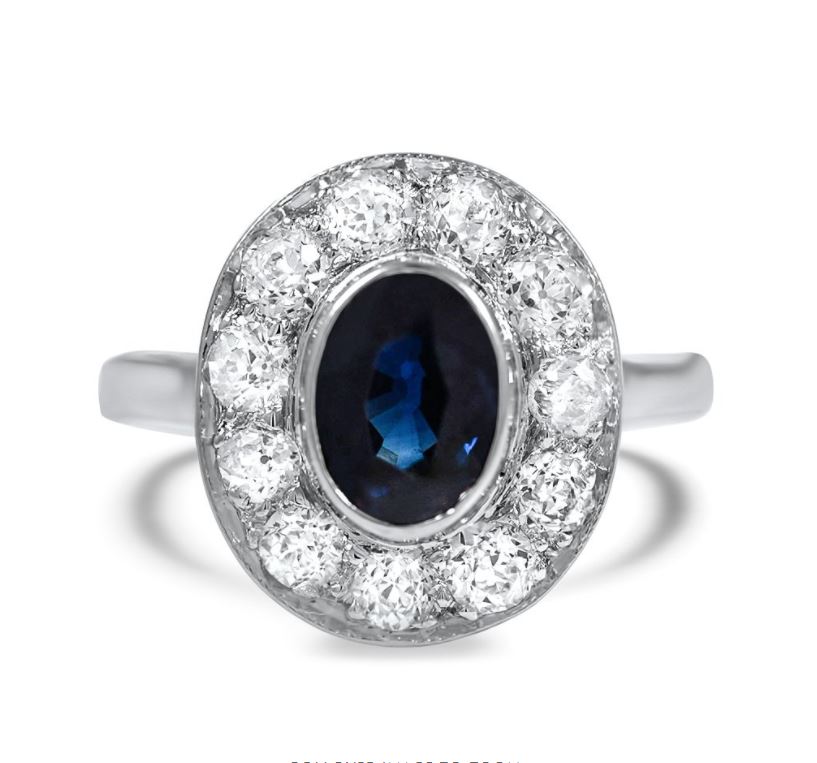 The elegant and feminine Dayneko Ring is a stunning Art Deco piece showcasing a deep blue center sapphire encircled by a  halo of eleven round brilliant diamonds.
The Oxnard Ring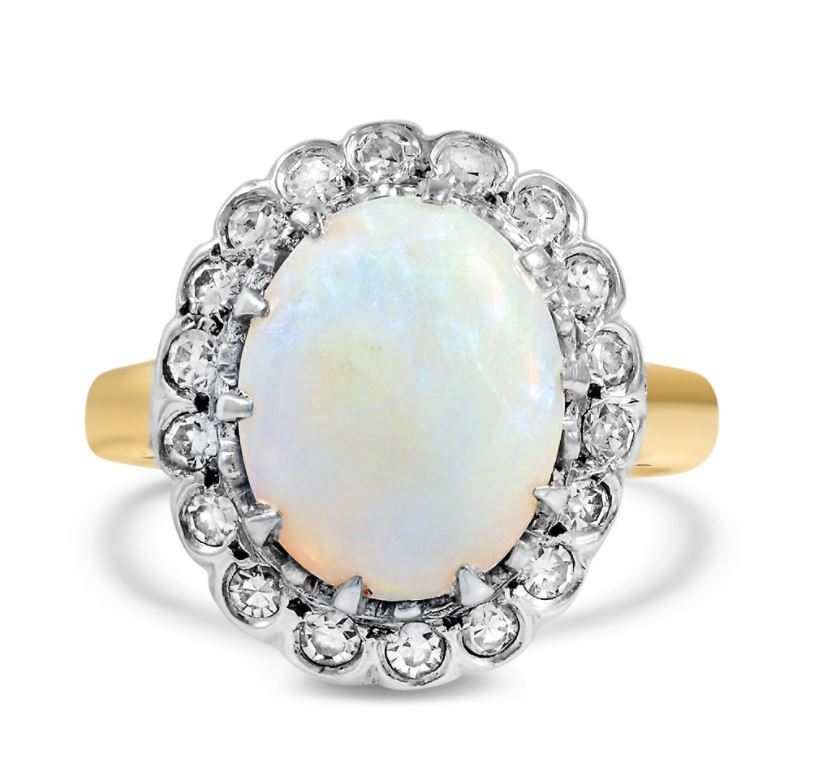 The graceful Edwardian-era Oxnard Ring showcases a ravishing oval-shaped opal center cabochon, encircled in a halo of diamond accents for an enchanting look.
The Beverly Hills Ring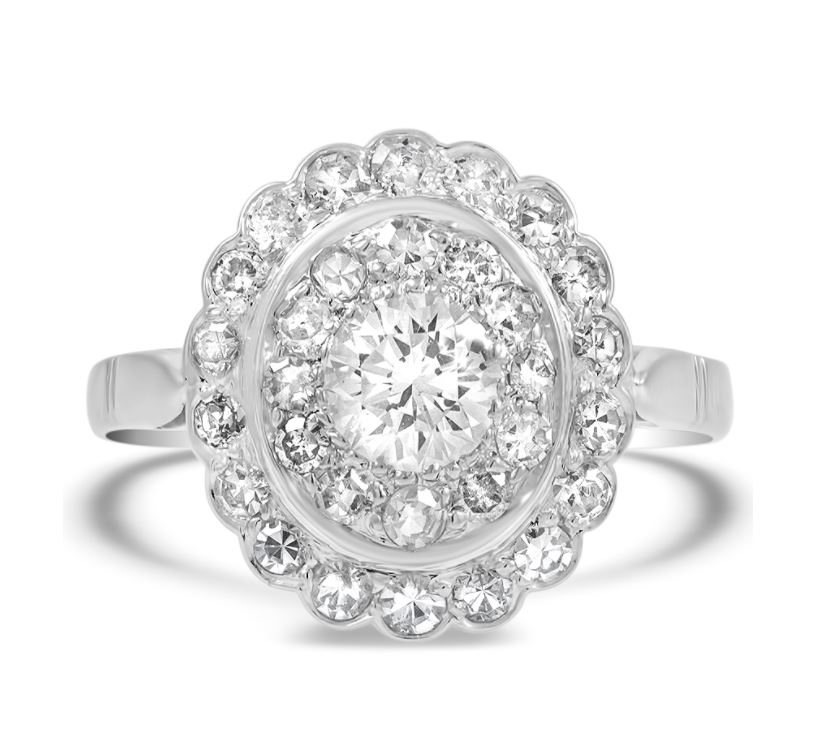 In the breathtaking Beverly Hills Ring, a glistening round brilliant cut diamond is surrounded by a luxurious halo of thirty diamond accents. This ring is a true vintage beauty.
The Boneta Ring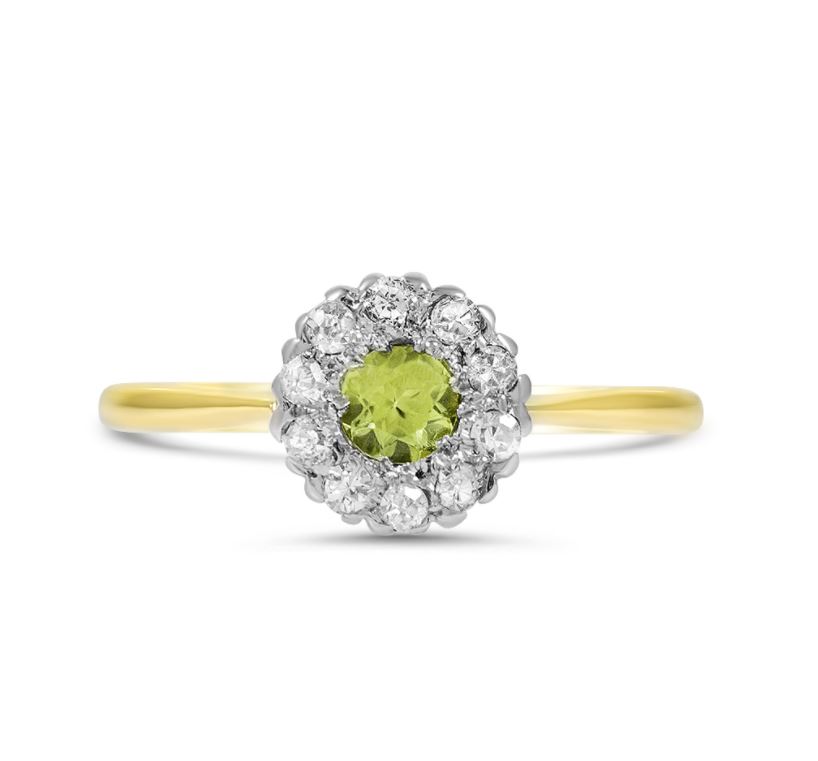 A gorgeous peridot is accented by a halo diamonds in the Edwardian-era Boneta Ring. With a yellow gold band and a platinum head, this two toned ring is absolutely lovely.
The Bonsai Ring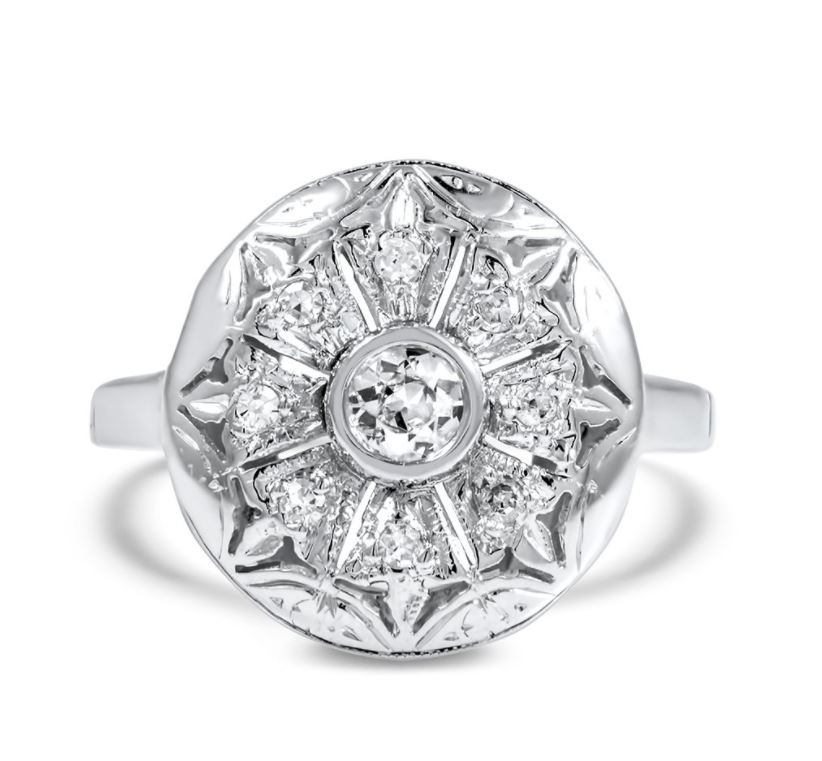 This Edwardian Bonsai Ring features a stunning old European cut center diamond. Diamond accents surround the center in a luminous halo.
Final Thoughts
If you love the antique allure of rose gold settings, consider a rose gold halo engagement ring. Which of these antique halo engagement rings is your favorite?  Explore more styles in our collection of vintage halo rings.