Valentine's Day is around the corner, but it's not too late to select a stunning piece of jewelry for the special woman in your life. To help you find the perfect thing, we've put together a guide to the the most sought after Valentine's Day jewelry. One of the pieces below is guaranteed to set her heart aflutter.
Birthstone Jewelry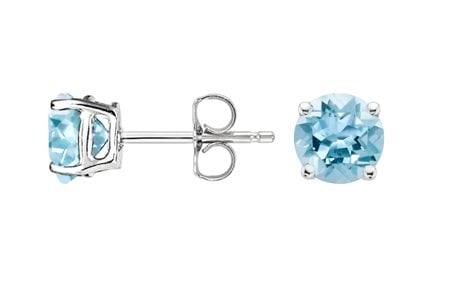 A piece of jewelry that showcases her birthstone makes a wonderful way to tell her that you're paying attention to what makes her, her. A piece of aquamarine jewelry (like Aquamarine Stud Earrings, above) is perfect for a March birthday girl and amethyst jewelry is the choice for February-born women. We offer birthstone jewelry for every month of the year, in our collection of jewelry gifts or in our vintage collection.
A Chic Modern Piece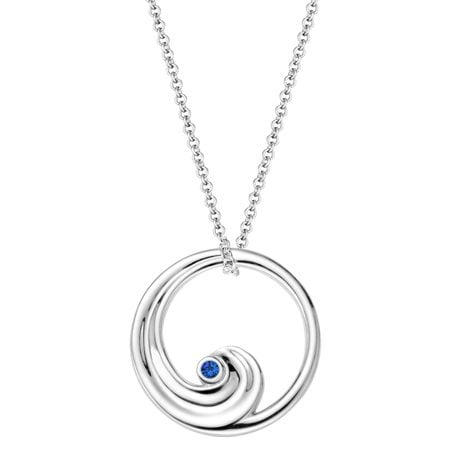 A woman who prefers a clean-lined, contemporary look will be dazzled by a sculptural silver pendant like the Wave Pendant, above, or sleek but vibrant Sapphire Bezel Studs.
A Dazzling Indulgence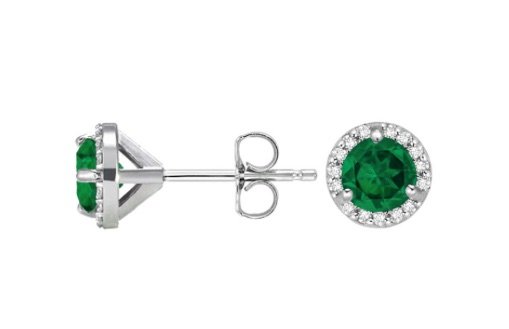 If she's drawn to all things sparkling and feminine, then she'll smile ear to ear when she opens a box to discover a glamorous halo design like Emerald Halo Diamond Earrings, above, the Quintessa Diamond Ring, or a Sapphire Halo Diamond Pendant.
A Stackable Ring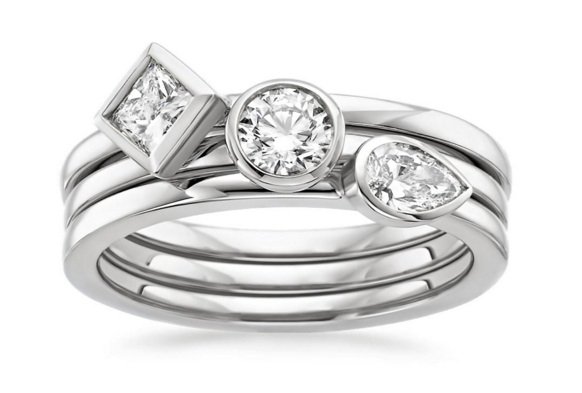 There's no better way to celebrate a special year than with a ring. If this year marks a milestone anniversary, birthday, or the birth of a child, give her a delicate ring that she can layer with other rings to create a very personal look. The elegant diamond rings in the Bezel Diamond Ring Stack (which can be purchased individually) are made for layering. Or browse our selection of diamond Anniversary Rings or Sapphire Rings.
A Vintage Treasure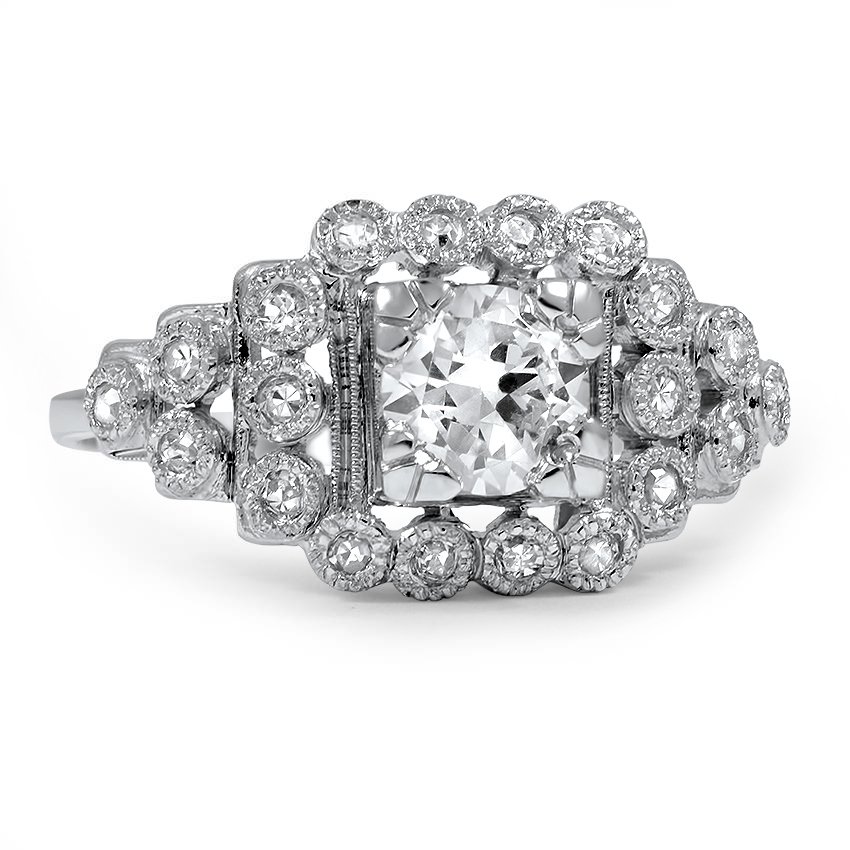 If she's captivated by the romance of the past, or if she simply prefers to have things that nobody else does, then she'll adore a one-of-a-kind piece of vintage jewelry, such as the stunning Art Deco-era Kalkora Ring, above. When choosing a distinctive vintage piece, think about her taste in vintage design, art, or period literature to get a sense of which era you should look to when selecting an antique ring or pendant.
A Heartfelt Pendant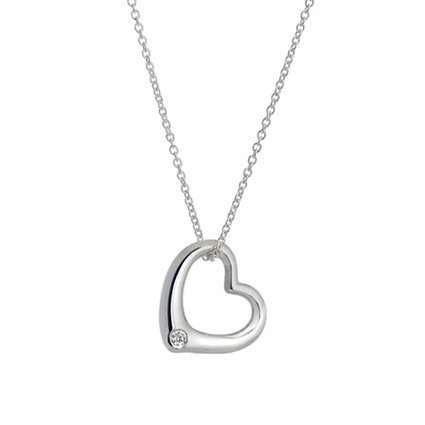 Unmistakably romantic, a heart-shaped pendant is a very sweet way to express how you feel. The Silver Heart Pendant, above, is made of recycled sterling silver and features a shimmering diamond accent. The Amadore Pendant and Corazon Pendant are two other heart-shaped styles we bet she'll adore.
An Engagement Ring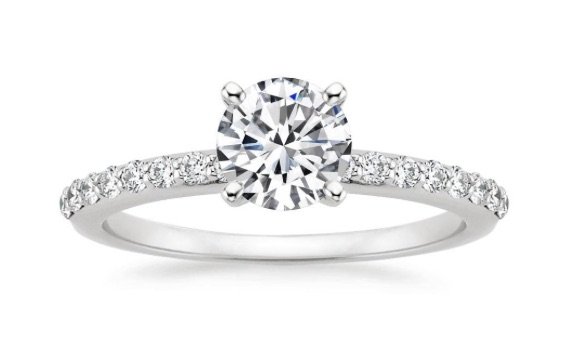 Thinking of making this Valentine's Day the one you both will remember forever?  Our Pre-set Engagement Rings are available in a wide range of sizes and designs, such as the timelessly romantic Petite Shared Prong Diamond Ring, above. To choose the perfect ring in time for Valentine's Day, just contact us, for guidance.
Final Thoughts on Valentine's Day Jewelry
Still unsure what to give your Valentine? Check out our Valentine's Gift Guide for a complete list. What is your ideal Valentine's Day gift? Let us know on Facebook, or in the comments section!