Three stone engagement rings are unique in their ability to tell a story while making a statement.
As the name implies, three stone engagement rings feature two side stones framing a center gem. Many couples appreciate the rich symbolism of this engagement ring design, with some believing that the three stones represent a couple's past, present and future or friendship, love, and fidelity.
Thought to be a more classic style, three stone engagement rings have recently grown in popularity following the reveal of Meghan Markle's stunning yellow gold three stone engagement ring. Contemporary three stone rings stand out for their versatility. Below, we've rounded up our favorite three stone engagement rings.
Aria Diamond Ring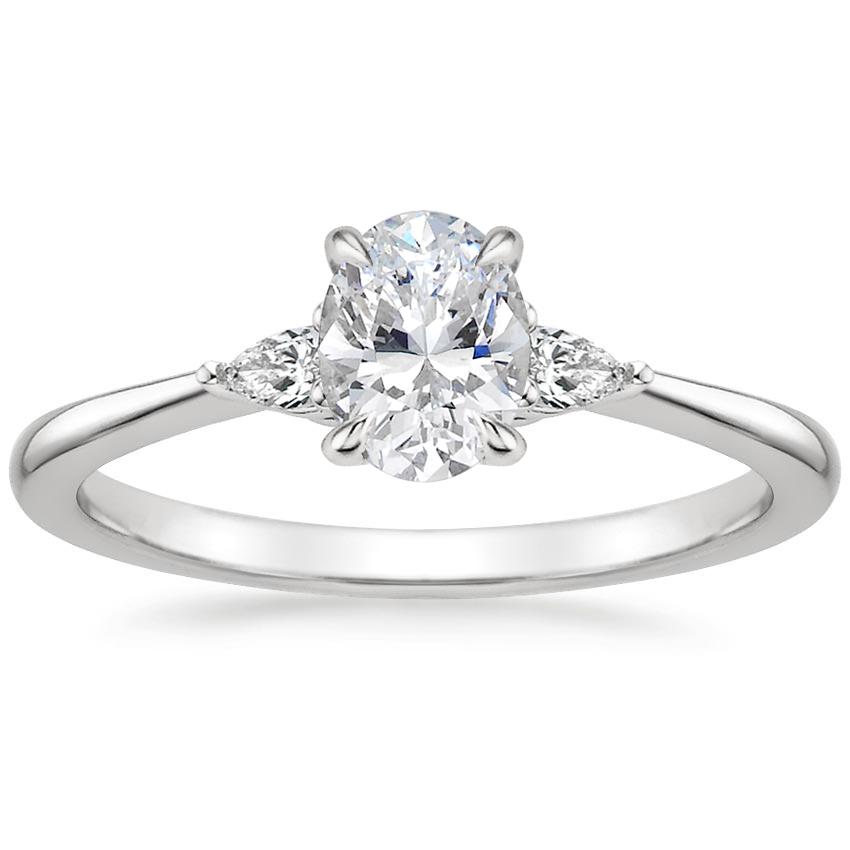 With two pear shaped diamonds gracefully framing the center diamond, the Aria Diamond Ring exudes classic simplicity. The elegance of this ring is further accentuated by the pairing of its delicate precious metal band with a chic oval diamond.
Selene Diamond Ring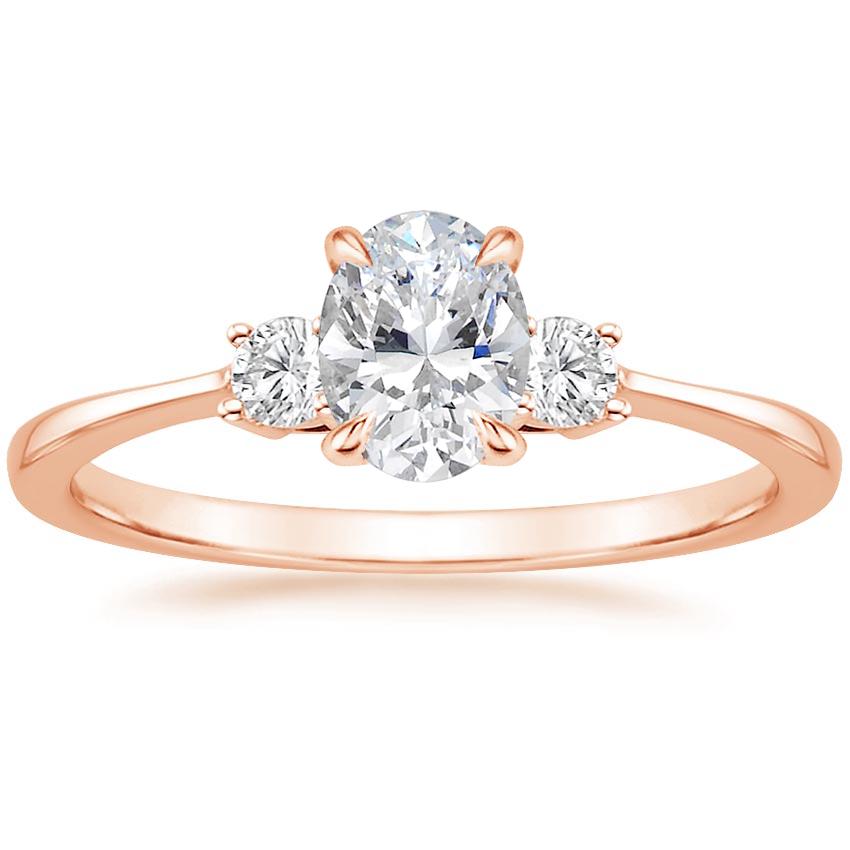 Sophisticated and understated, the Selene Diamond Ring features a band that gently tapers towards diamond accents on each side of the center diamond. With its delicate accents and subtle sparkle, this ring epitomizes understated elegance.
Three Stone Petite Twisted Vine Diamond Ring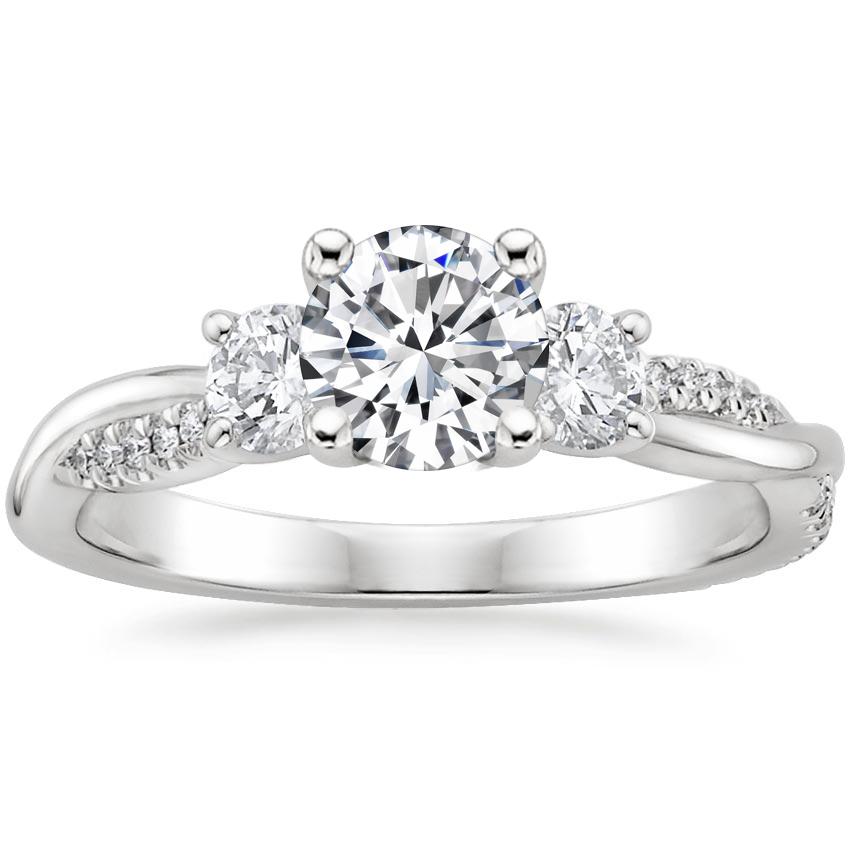 The Three Stone Petite Twisted Vine Diamond Ring features a unique, nature-inspired take on the three stone engagement ring style. With strands of pavé diamonds entwining a lustrous metal band, the ring combines intricacy with an organic, natural feel.
Tapered Baguette Diamond Ring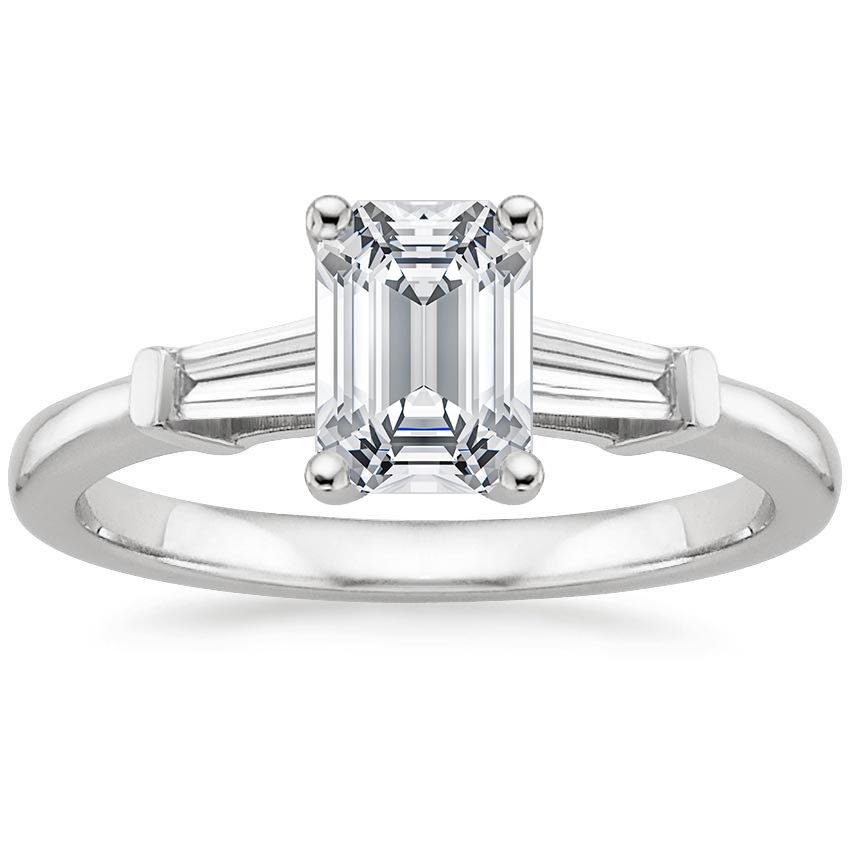 In the Tapered Baguette Diamond Ring, bar-set baguette diamonds perfectly complement the emerald-cut center diamond. The captivating, art deco-inspired shape of the diamond side stones adds a modern twist to this classic ring.
Lyra Diamond Ring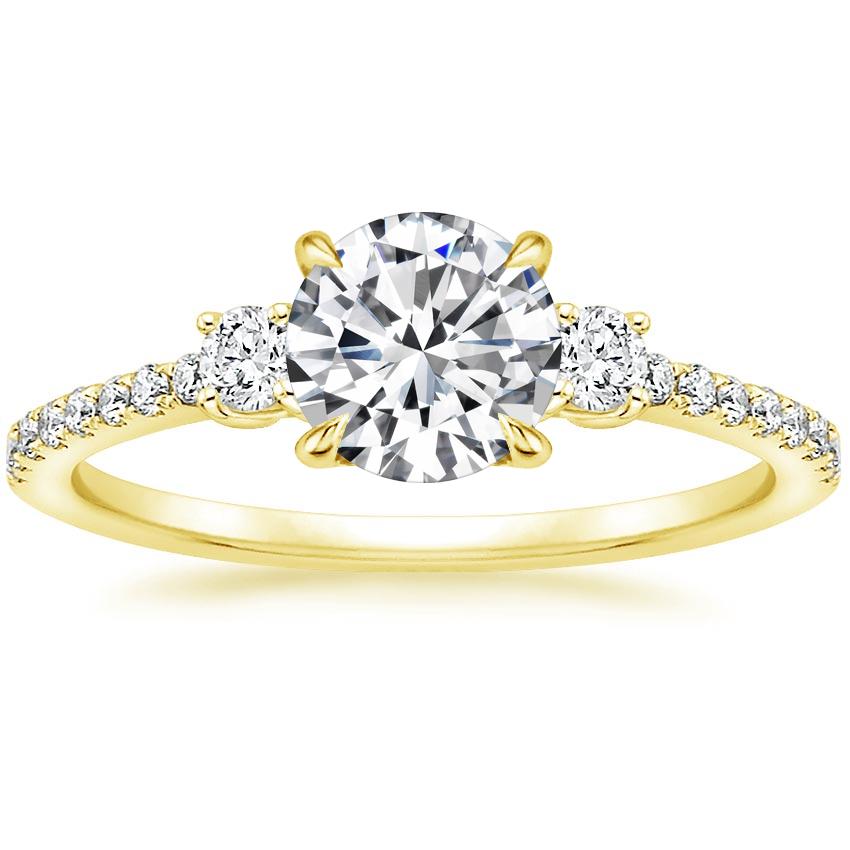 A chic take on the classic three stone design, the Lyra Diamond Ring features shimmering pavé diamond accents that frame the three central diamonds. With its intricate diamond detailing, this ring combines the romanticism of vintage rings with contemporary design.
Piper Diamond Ring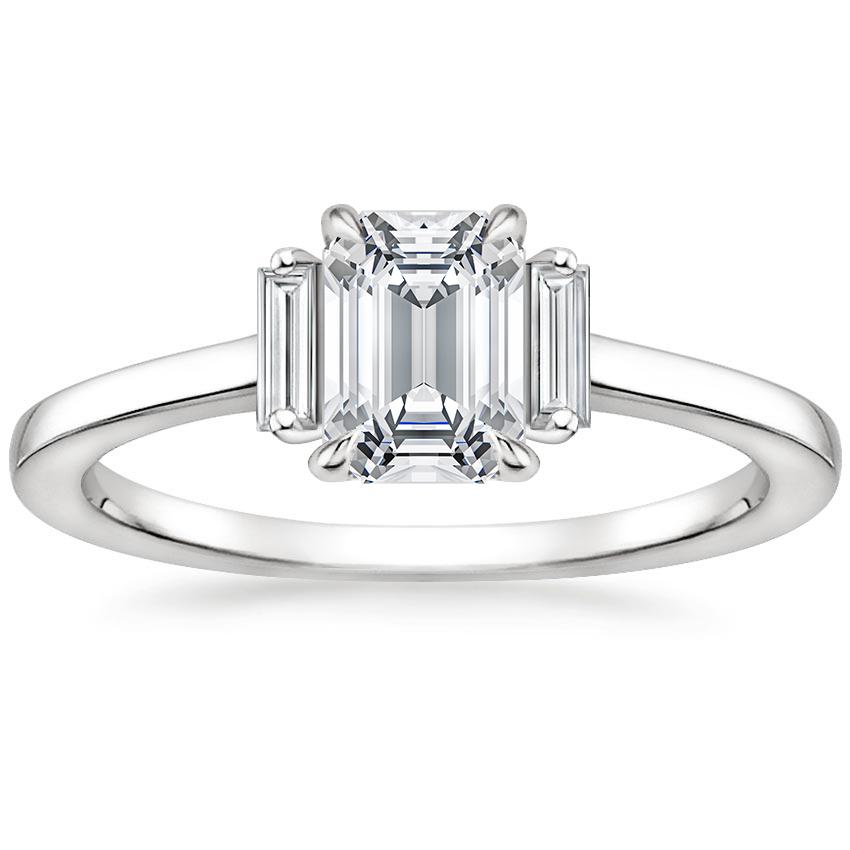 In the Piper Diamond Ring, vertically-aligned baguette diamonds frame the center gem to create a striking silhouette. The bold, architectural quality of the side stones makes this ring ideal for the bride looking to make a statement!
Final Thoughts
Which of these three stone rings are your favorites? Does the added symbolism of this ring design appeal to you? Let us know on our Instagram, Facebook, Twitter, or in the comments below!