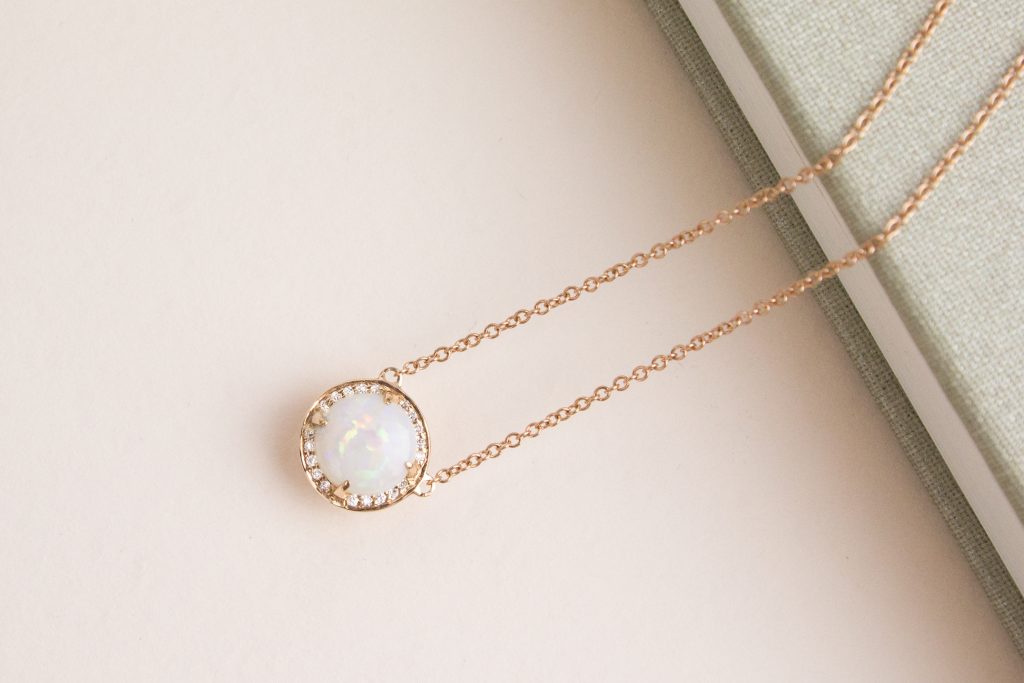 If you're holiday or birthday shopping for someone born in October, a piece of jewelry featuring October's birthstone makes for a timeless treasure.
October has two birthstones, opal and tourmaline. Opals are popularly known for their milky, rainbow-colored glow and fire. With hues ranging across the whole color spectrum, opals fit well with many different tastes. In the past, opals were believed to symbolize purity and hope. Because of their unique smooth but fiery look, opals are most often polished in the cabochon style — a style where a gem is shaped and polished instead of faceted. Like opal, tourmaline is also admired for its wide variety of colors. According to ancient legend, the stone traveled along a rainbow collecting all of the rainbow's colors, which is why tourmaline is found in such a multitude of hues. It has also been believed to strengthen mind, body, and spirit.
Both of these gemstones have inspired jewelry makers for many years, resulting in beautiful vintage pieces that span the decades. These unique pieces are perfect for the October-born friends and family members in your life. We've pulled together some of our favorite opal and tourmaline gifts below as inspiration!
Opal Diamond Pendant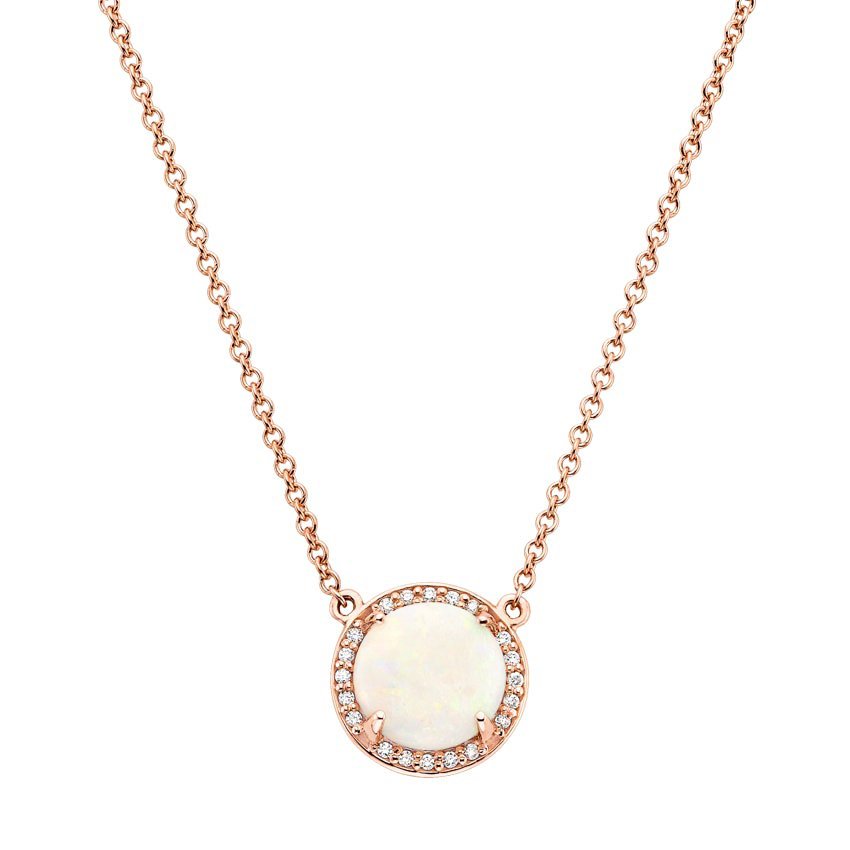 The enchanting beauty of an opal cabochon is perfectly complemented with warm 14K rose gold and shimmering diamonds in this alluring halo pendant.
Opal Stud Earrings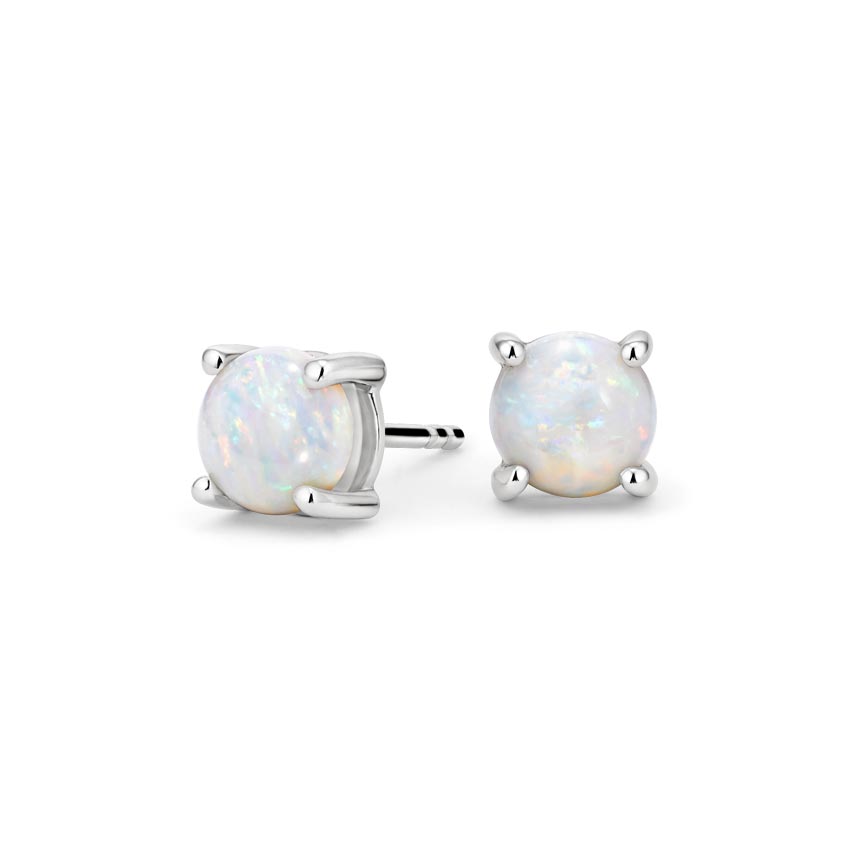 Sophisticated and modern, these opal studs are the perfect way to dress up and everyday casual look. These striking opal studs a great versatile gift that will go well with most styles.
Opal Halo Diamond Earrings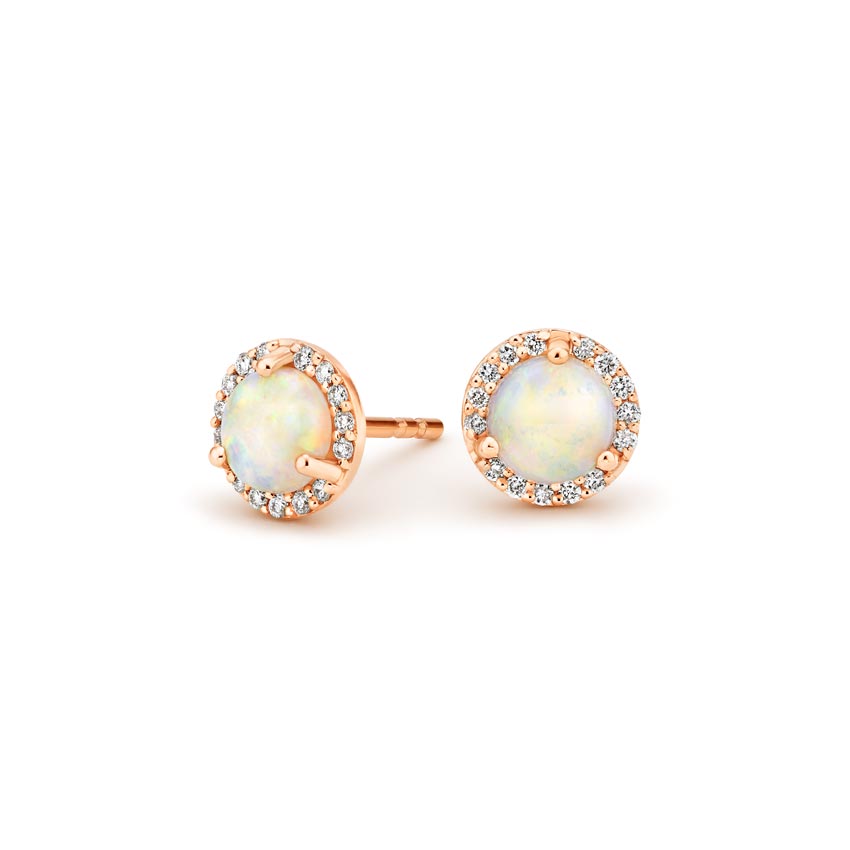 Luminous opals are encircled in a glittering halo of diamonds in these exquisite earrings.
The Desiri Earrings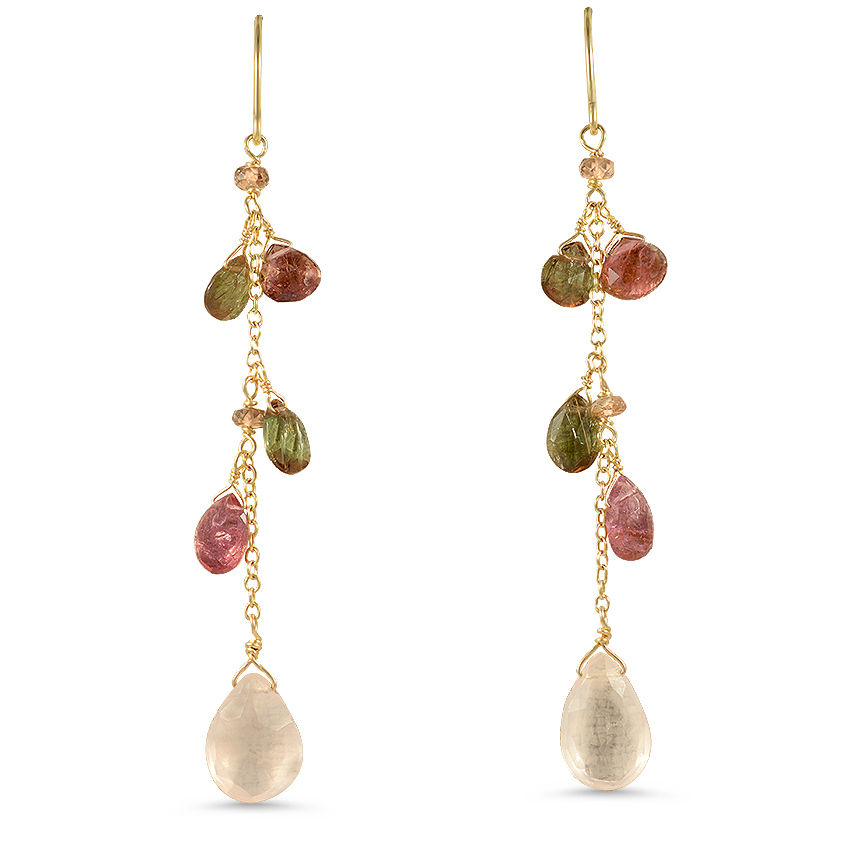 These stunning Modern Estate era drop earrings feature lustrous pear-shaped rose quartz beads paired with gleaming green and purple tourmaline beads.
Tourmaline Leaf Pendant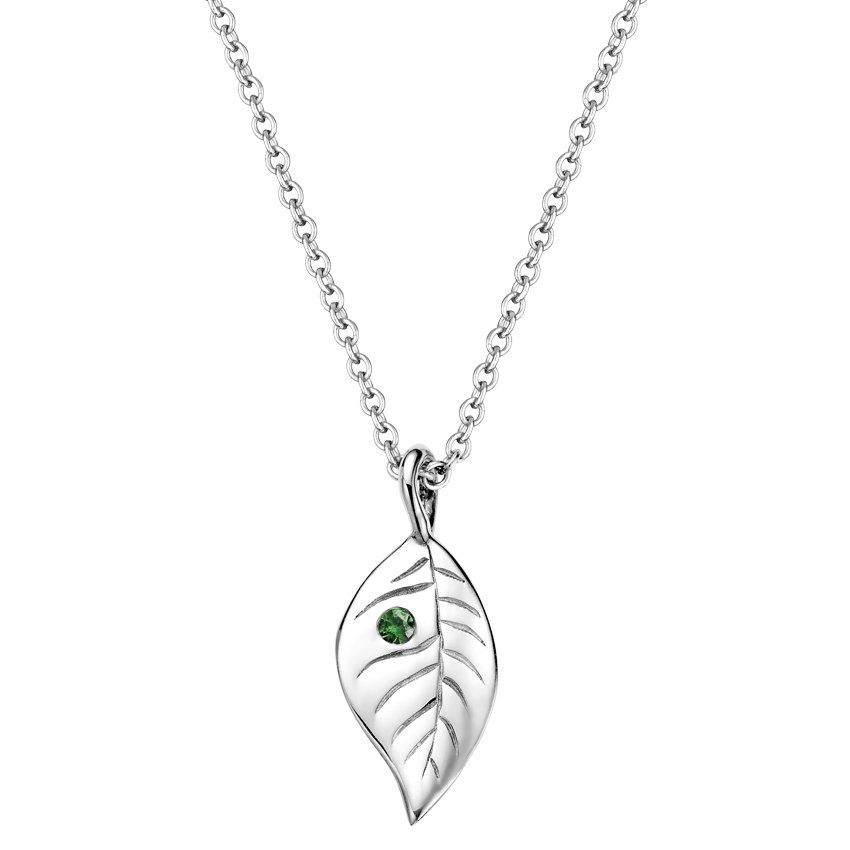 This beautifully sculpted leaf-shaped pendant sparkles with a green tourmaline and is gracefully suspended from a delicate sterling silver cable chain.
The Milli Pendant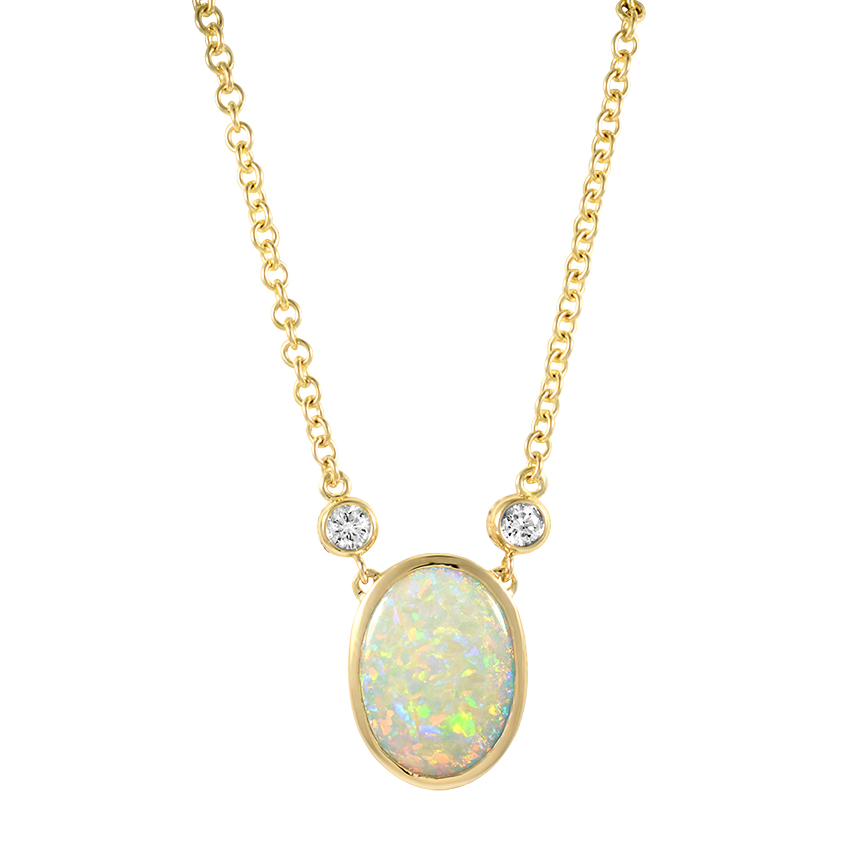 This Modern Estate pendant gleams beautifully with a fiery 3.8 ct. bezel set opal, flanked by two round brilliant bezel set diamonds.
The Dierdre Pendant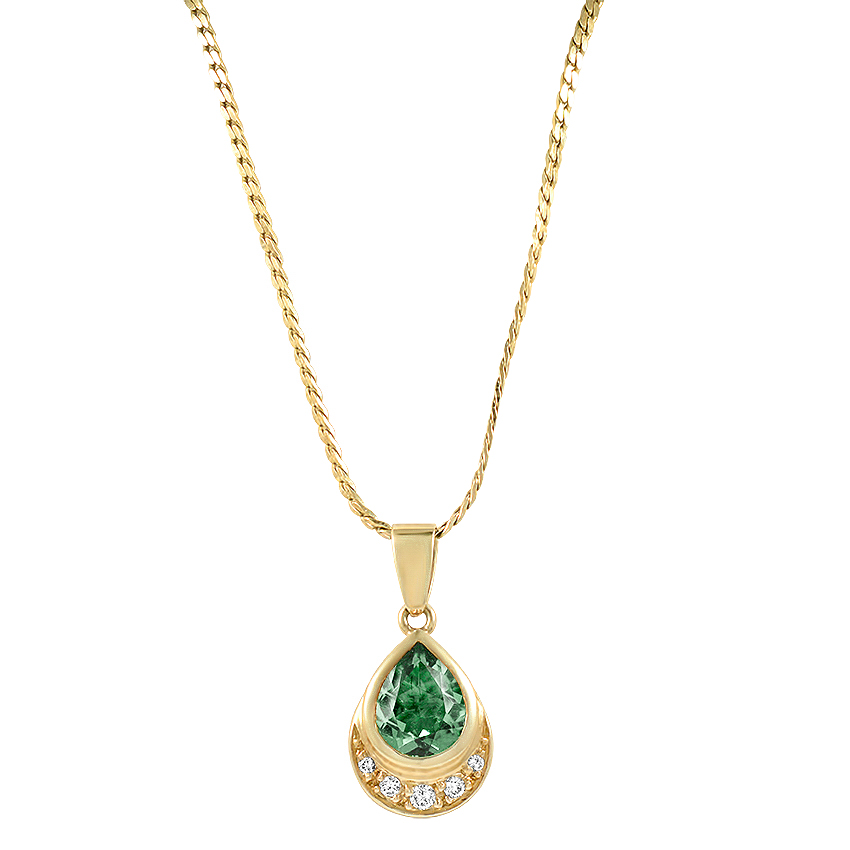 This one-of-a-kind pendant has a pear shaped green tourmaline bezel set in a pear shaped 18K gold setting, studded with round brilliant cut diamonds. The unique herringbone gold chain adds to the overall showstopping look.
The Kaylyn Earrings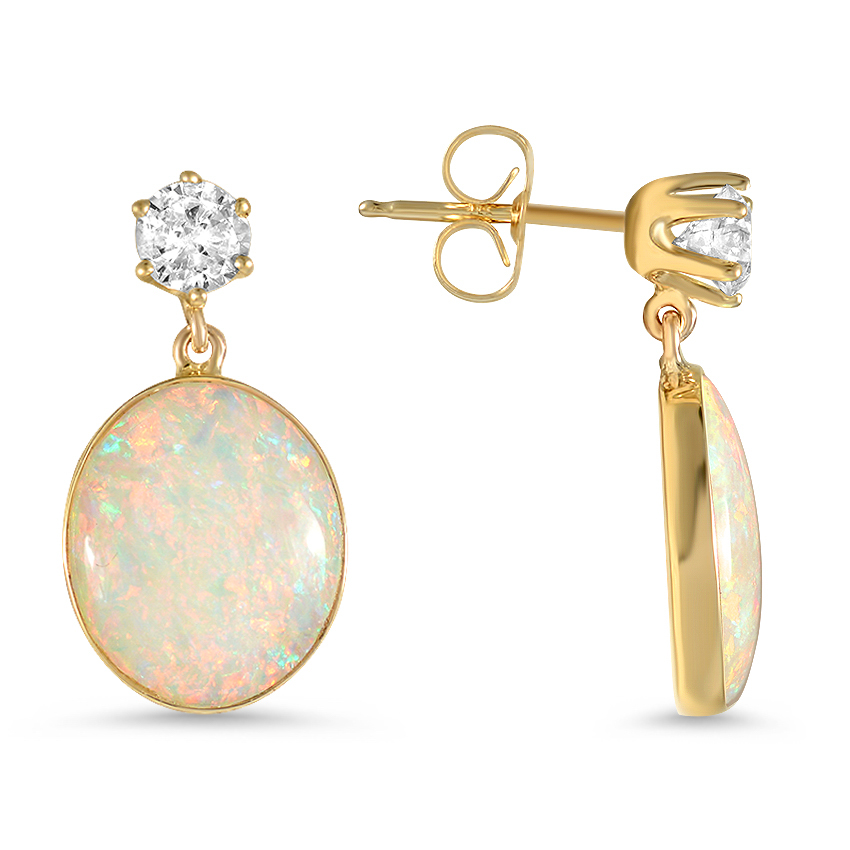 These exquisite and sophisticated modern estate earrings feature a striking opal cabochon accented by a brilliant cut diamond in 14K yellow gold.
What do you think?
Which piece of October birthstone jewelry is your favorite? Let us know on our
Facebook
,
Twitter
, or
Instagram
!