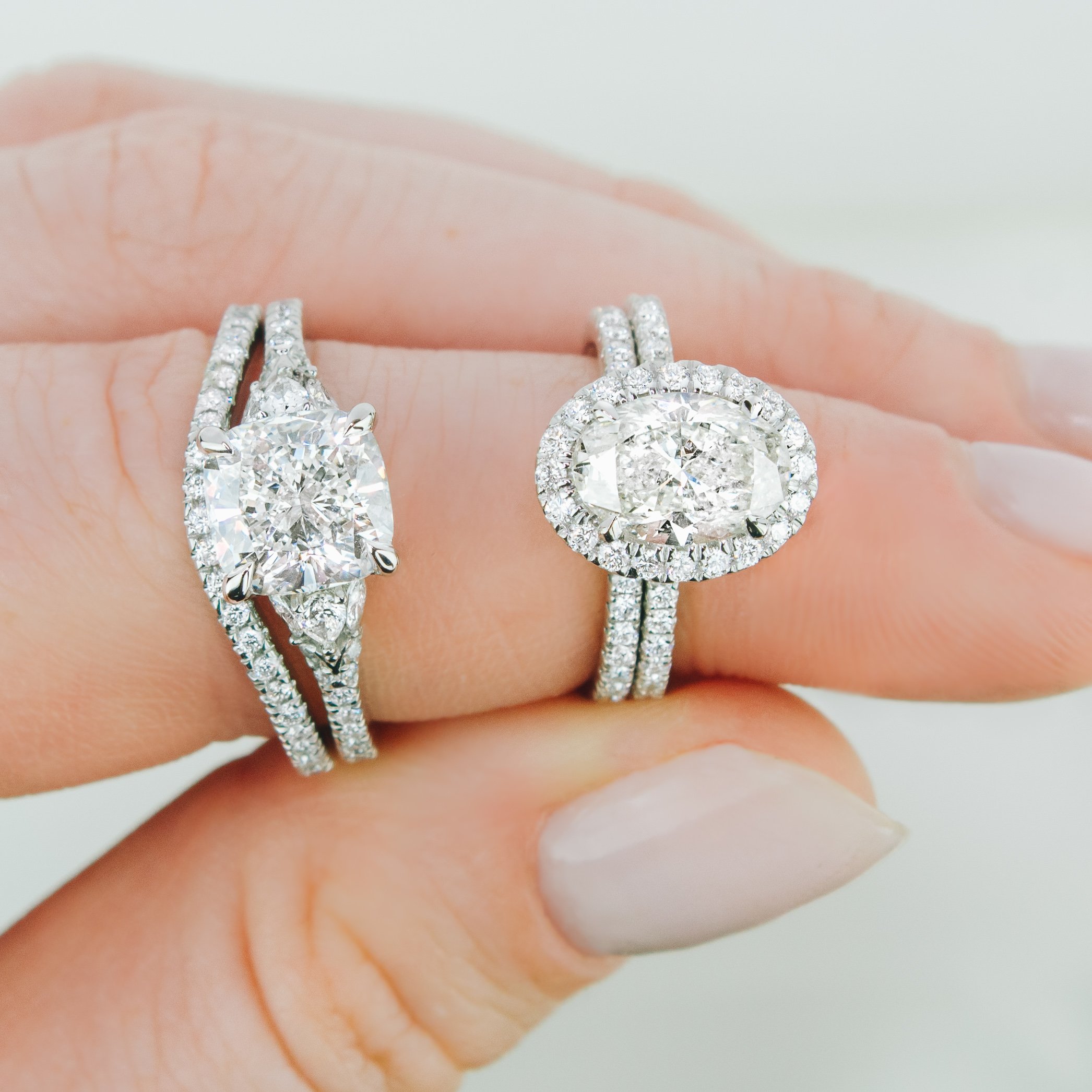 There are endless options when it comes to modern engagement rings. Do you adore platinum settings? Or do you love the warmth of rose or yellow gold? Are you fond of hand engraving or a pure, simple band? Do you dream of a halo style or do you prefer modern minimalism?
One of the first decisions you will have to make is whether you want a solitaire (a ring that boasts a single, stunning diamond) or if you'd rather have an engagement ring that features an array of dazzling side stones.
What Are Side Stones?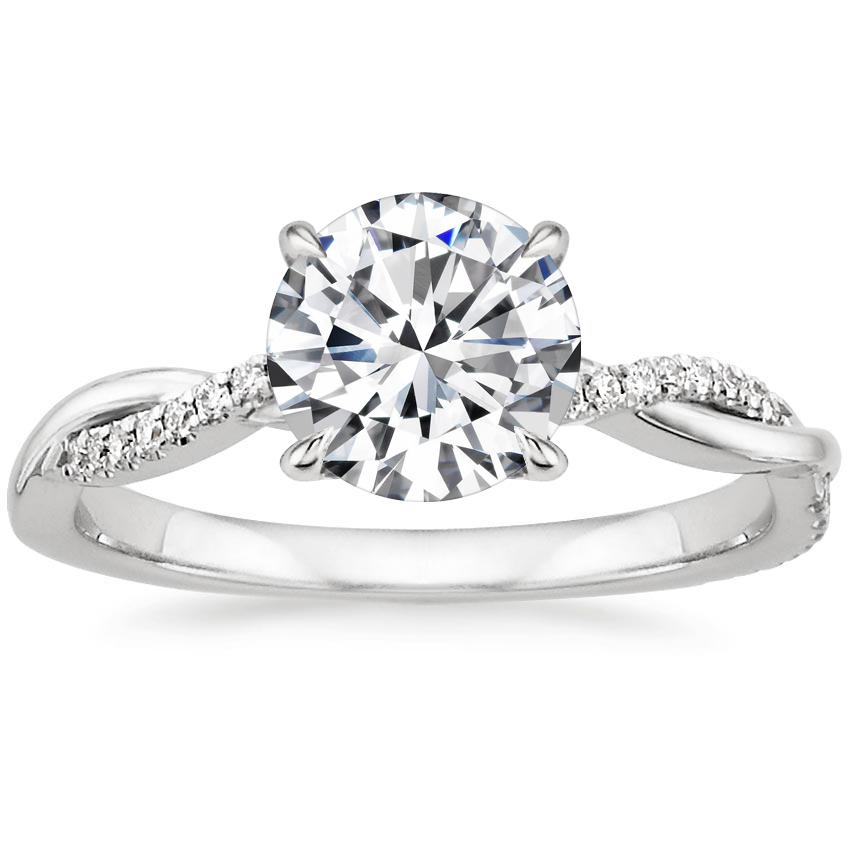 Side stones tend to be small, but they can add up to big sparkle! In many engagement rings, these diamonds or colored gemstones serve as a remarkable backdrop to a center diamond. Whether they adorn a band in a clean line or form intricate patterns, side stones are a must have for many women!
Each side stone is thoughtfully chosen and carefully inspected before being set in your engagement ring. Side stones are not an afterthought when it comes to ring design—they are strategically incorporated in a way that will deliver the greatest impact. These smaller diamonds can greatly influence the overall look and feel of an engagement ring. Side stones play an important part in many of the following unique styles:
Halo Styles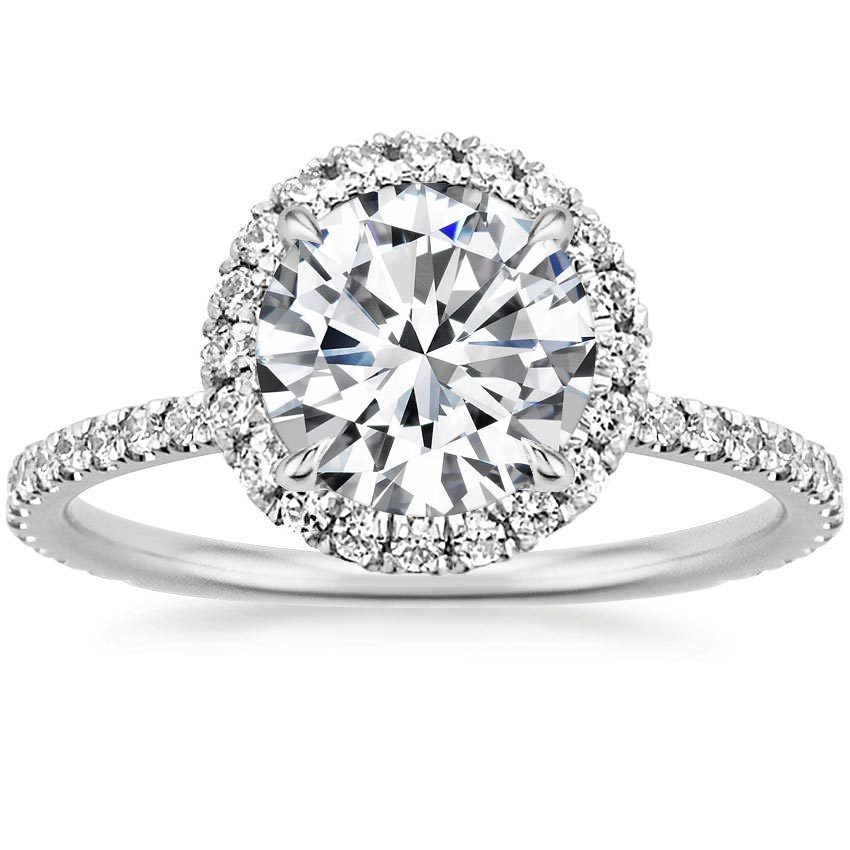 Some of the most highly sought after engagement rings are luminescent halo styles. In these designs, diamond accents embrace a center gemstone, making it appear larger and more luminous! Halos don't have to be round—fancy shaped halos make this style beautiful and distinctive!
From delicate prong-set diamonds to sensational French pavé styles, halo engagement rings are a diamond enthusiast's dream. When side stones adorn the band of a halo diamond ring, these settings can weigh in at over one carat!
Glamorous Styles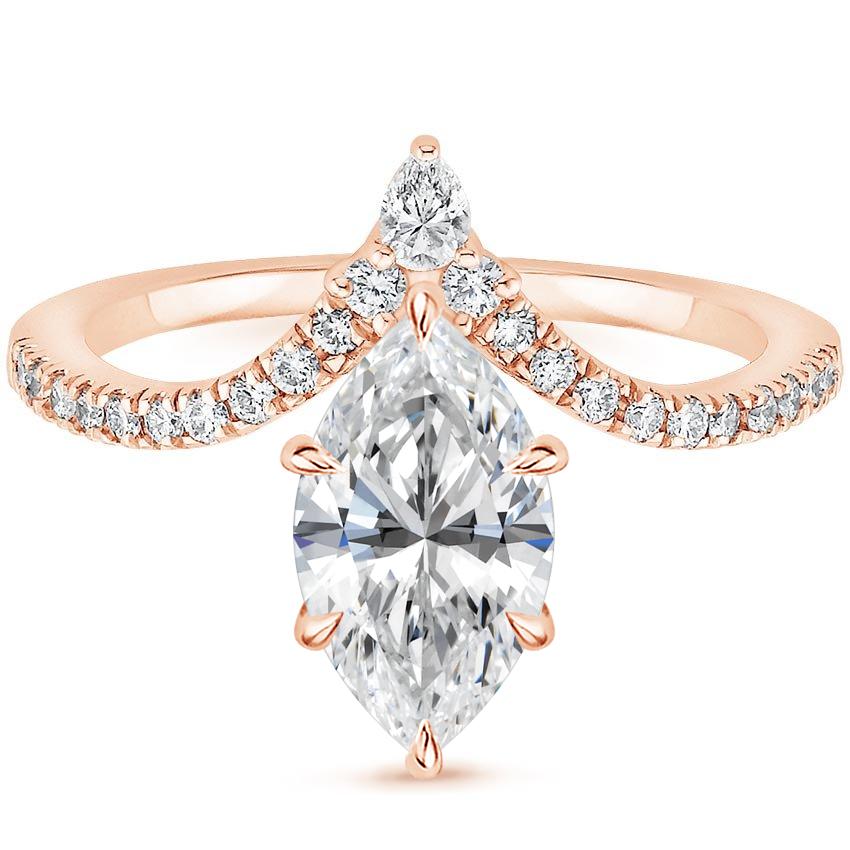 Many women love diamond accents because they can take an engagement ring to a whole new level of glamour. For some, one diamond simply isn't enough! Side stones are what make these rings so luxurious. They often adorn a split shank setting, a brilliant infinity design on the shoulders, or even all three sides of a band!
Natural Styles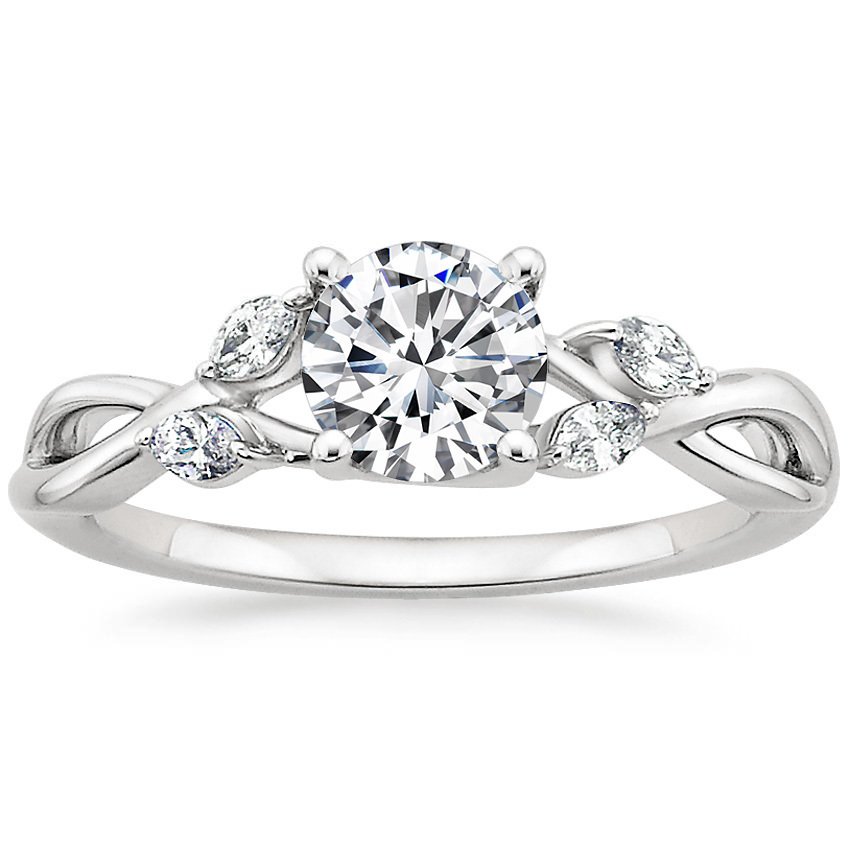 Some of our favorite nature-inspired rings gain their unique beauty from dazzling diamond side stones. Diamond marquise accents create the appearance of lush blooms or buds, particularly when nestled against curving vines of precious metal. Diamond accents also look lovely when set at the center of a hand engraved flower!
Unique Engagement Rings with Side Stones
Princess Cut Diamonds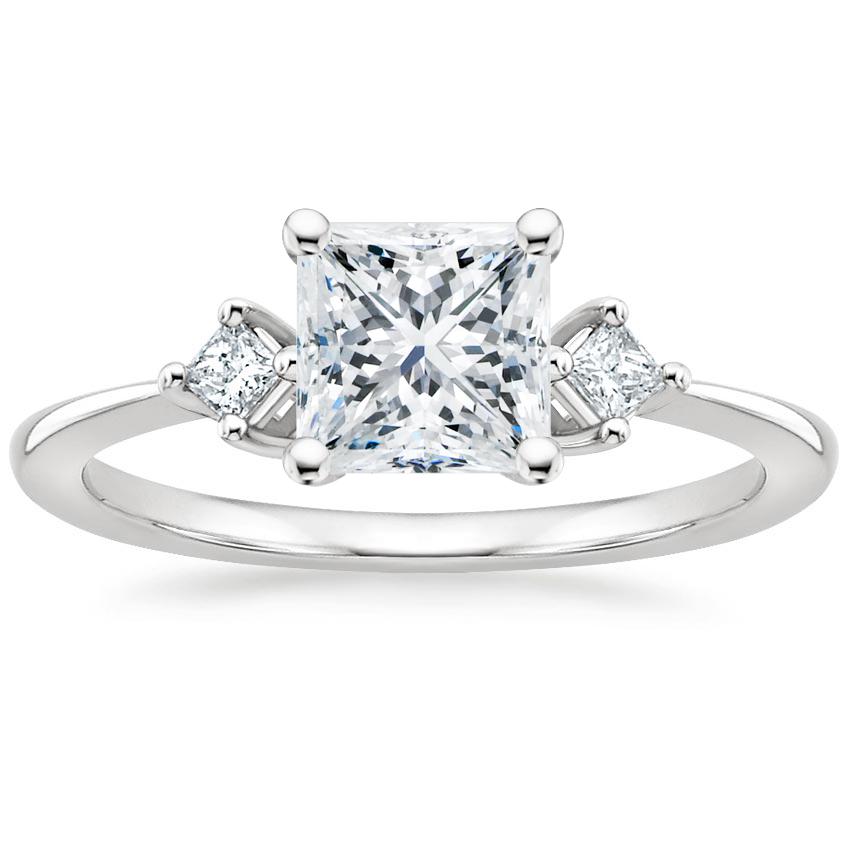 Though round side stones tend to look beautiful with a variety of diamond shapes, some women prefer a more cohesive, linear style.  This doesn't mean that you have to give up princess, emerald, or other square cut center diamonds! There are a number of gorgeous engagement rings that feature alternative side stones such as princess cut and diamond baguettes. These square stones look stunning when set in a channel—this setting allows the diamonds to rest flush against each other, creating a solid band of pure sparkle.
Three Stone Engagement Rings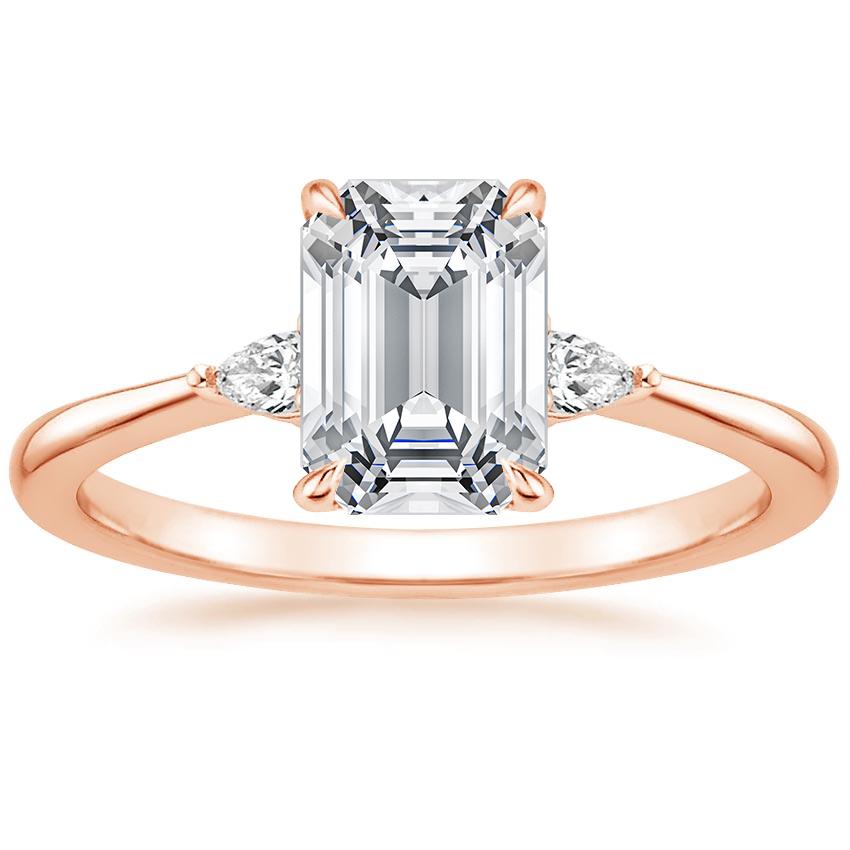 Side stones don't have to be small! Many engagement rings feature a center diamond of your choice with one to two spectacular side stones on either side. These accents are truly impressive! Three stone rings are a classic favorite, particularly for their romantic symbolism. The three gemstones are thought to stand for the past, the present, and the future, representing a couple's entire relationship. They are also sometimes called "trinity rings," giving them a spiritual meaning.
Colorful Side Stones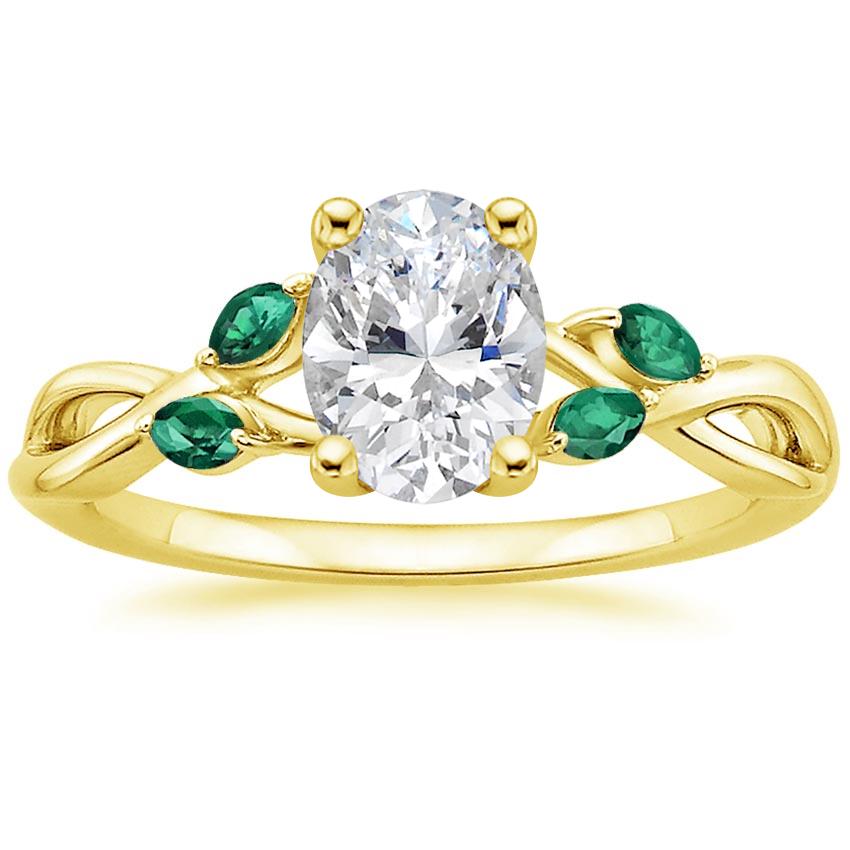 If you need color in your life, you can still have an engagement ring with side stones! Whether you dream of emeralds flanking your center diamond or a halo of stunning sapphires, you can have it! To create the ring of your dreams, consider designing a custom engagement ring with the help of our jewelry experts!
Antique Rings With Side Stones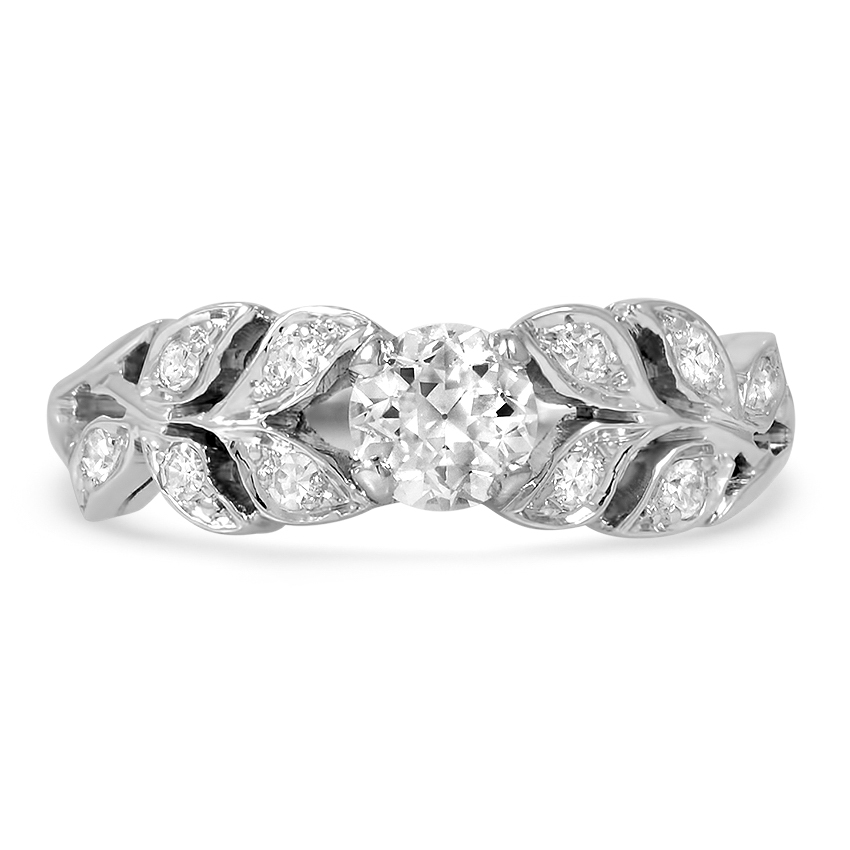 There have always been expert jewelers who firmly believed that jewelry should be unique and luxurious. These values are evident in every one-of-a-kind antique ring. In addition to delicate filigree and sophisticated milgrain, these truly original engagement rings often feature side stones that are set in glamorous, intricate designs.
These jewelers weren't afraid to mix and match gemstones. Some of the loveliest antique rings feature different combinations of emerald, pear, baguette, oval, and marquise shaped diamonds. When these brilliant side stones are artfully clustered together, they create truly unique styles.
Final Thoughts
Do you adore side stones? What is your favorite style? Let us know on Facebook, Twitter, or in the comments!