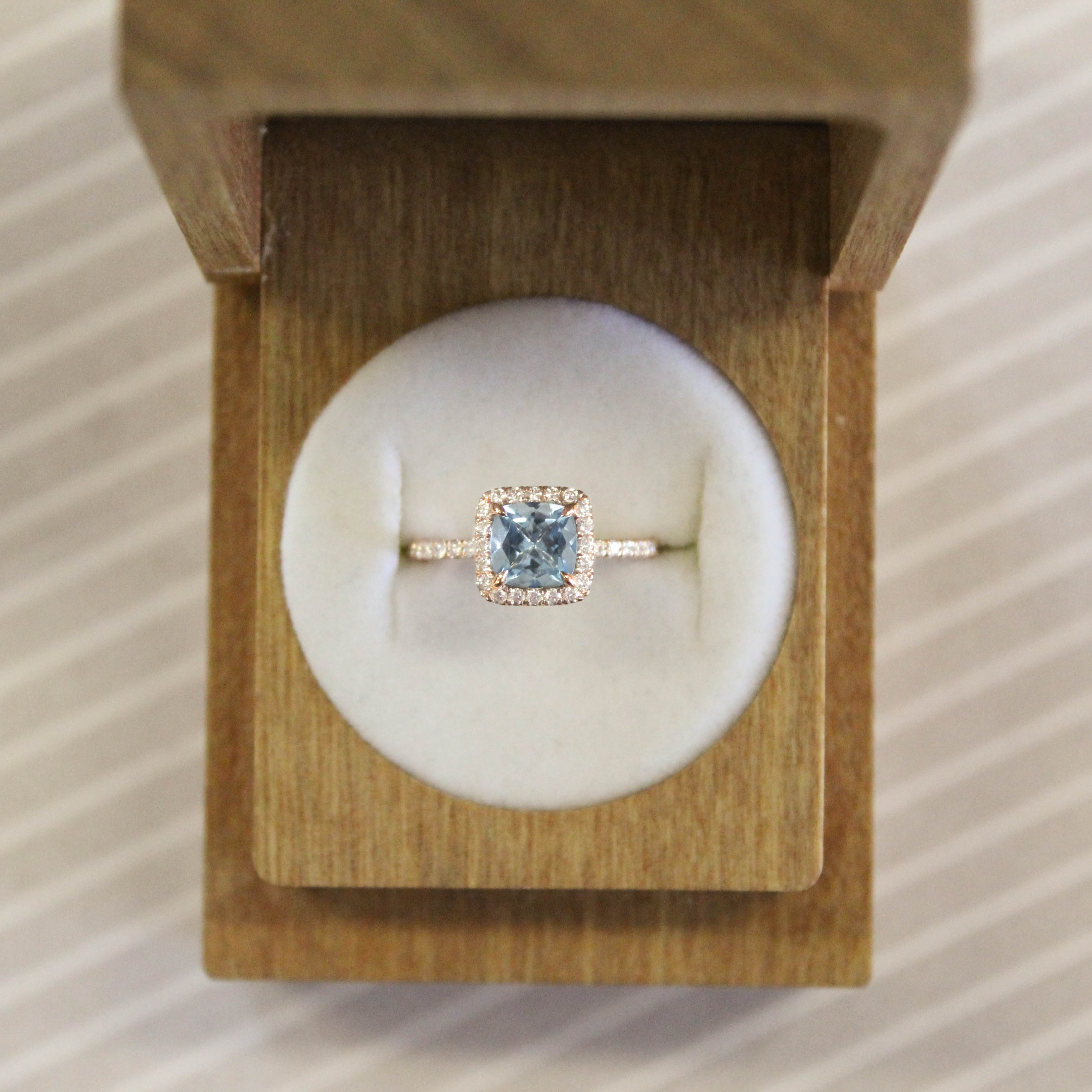 When Pantone named Serenity (a crystalline blue) and Rose Quartz the colors of 2016 we weren't surprised, since we've noticed that both aquamarines and rose gold settings have become increasingly sought after by jewelry lovers.
But we've been happily surprised to see a growing number of couples choose to pair these two colors in engagement rings! The color combination of aquamarine and rose gold engagement rings is alluringly distinctive, and we think that this trend will definitely stand the test of time.
Aquamarines are beloved for combining a beautiful shade of blue with exceptional clarity. Their name means "water of the sea" and aquamarines are part of the beryl family of minerals, which makes them cousins of emeralds.
Other couples who love light blue hues are choosing sapphire engagement rings in shades of light teal and placing them in rose gold settings. Rose gold has a feminine warmth that provides a lovely counterpoint to a blue gemstone.
Intrigued by this whimsical color combination? Discover some of our most popular aquamarine and rose gold engagement rings below.
The Aquamarine Willow Ring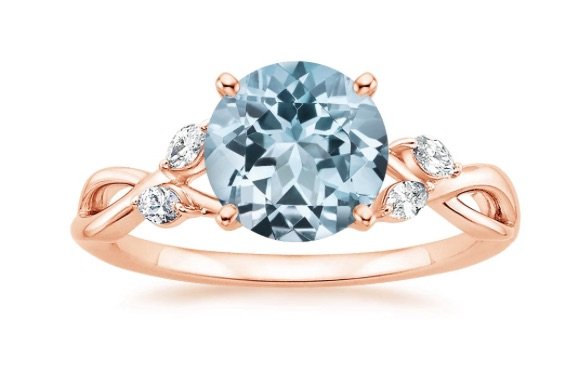 Our always sought after, nature-inspired Willow gets a fresh and feminine look in the Aquamarine Willow Ring. Wispy vines of rose gold rise to showcase a shimmering aquamarine and the bright sparkle of diamond "bud" accents highlight the gentle colors of rose and pale blue.
The Aquamarine Waverly Ring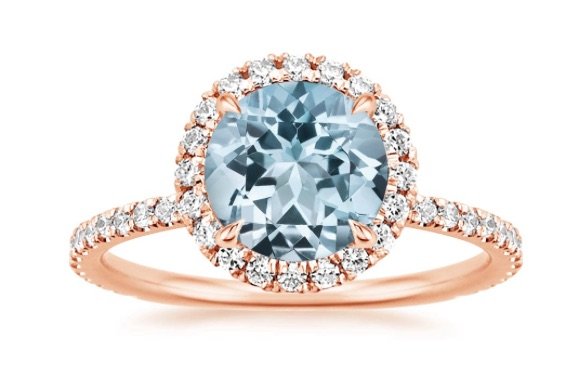 A classic and glamorous take on the aquamarine and rose gold trend, in the Aquamarine Waverly Ring the center aquamarine is encircled with a halo of micro-pavé diamonds, which also embellish the band and gallery of the ring. Rose gold claw prongs create an alluring contrast with the lovely blue gemstone they secure.
The Aquamarine Aberdeen Diamond Ring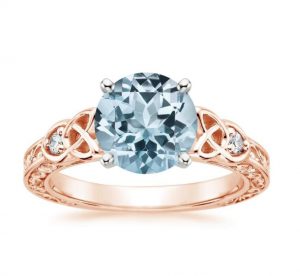 A romantic, vintage-inspire design, our Aquamarine Aberdeen Diamond Ring features a center aquamarine accented by delicate filigree designs along the shoulder and the gallery.
The Aquamarine Serafina Ring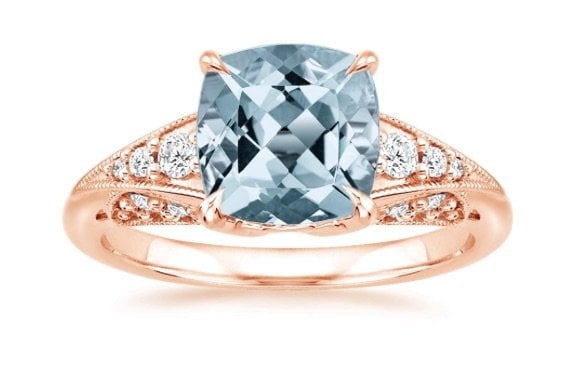 The Art Deco-inspired Aquamarine Serafina Ring embellishes a cushion-cut aquamarine with sparkling diamonds along the shoulders and the gallery. Milgrain-embellished geometric frames add to the ring's glamorous retro look, and appear especially eye-catching in warm rose gold.
What Do You Think?
Do you like rose gold and aquamarine engagement rings? Let us know your thoughts on Facebook or Twitter, or in the comments section, then discover more stunning aquamarine and rose gold engagement rings.