One of the most exciting parts of a proposal is being able to share the big news with family, friends… and followers!
Along with changing your relationship status to "engaged" on Facebook and sending out a celebratory tweet, posting a gorgeous photo on Insta has become commonplace.
In fact, these social media posts are so popular that we decided it was time to do some digging into the trends around these engagement posts. So, we took to Instagram to see who was posting what, when, and where. We pulled data from Instagram posts with the hashtags #shesaidyes and #engaged and reviewed more than 100,000 posts. To narrow down the results, we focused on photos that were shared during peak "proposal season" (the time around the holidays that is the most popular time of year for someone to pop the question). Check out our findings below.
First, we wanted to see where people were Instagramming in some of our favorite cities.
San Francisco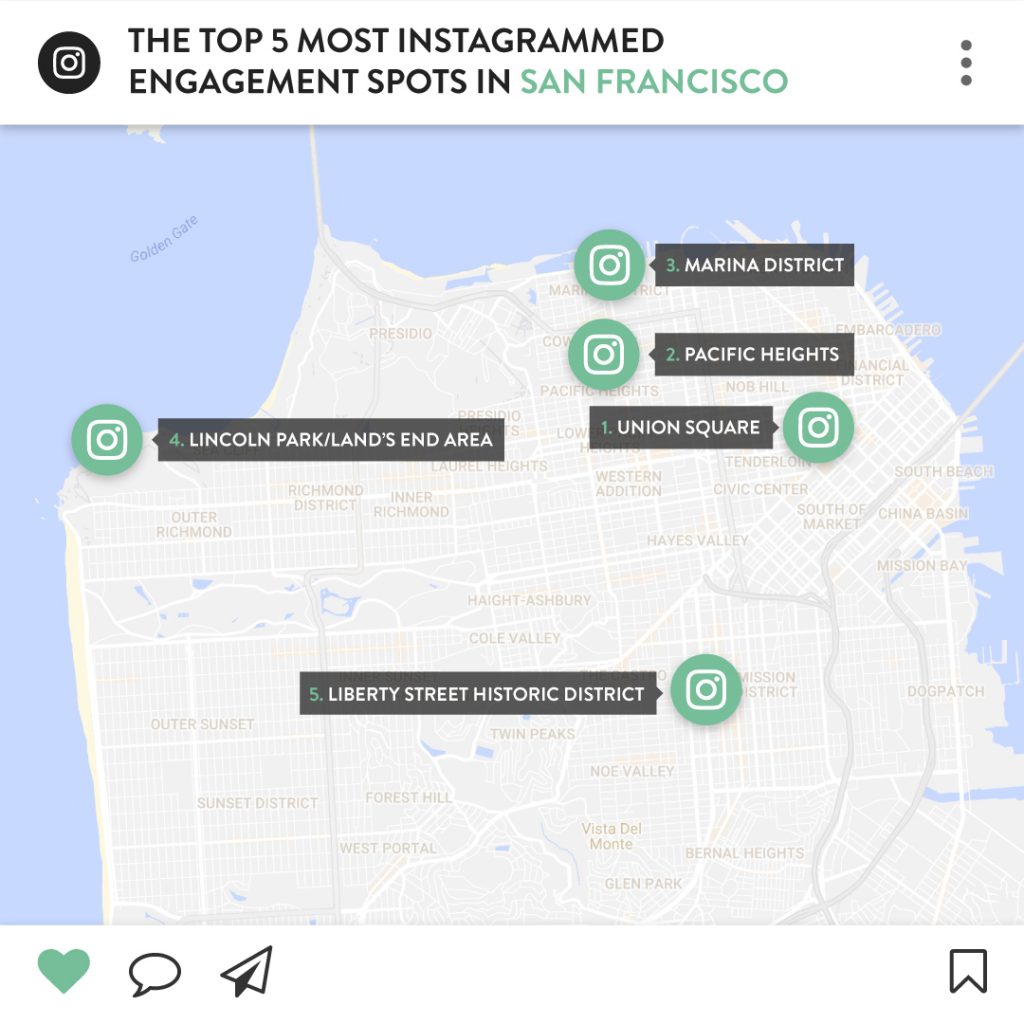 ---
San Diego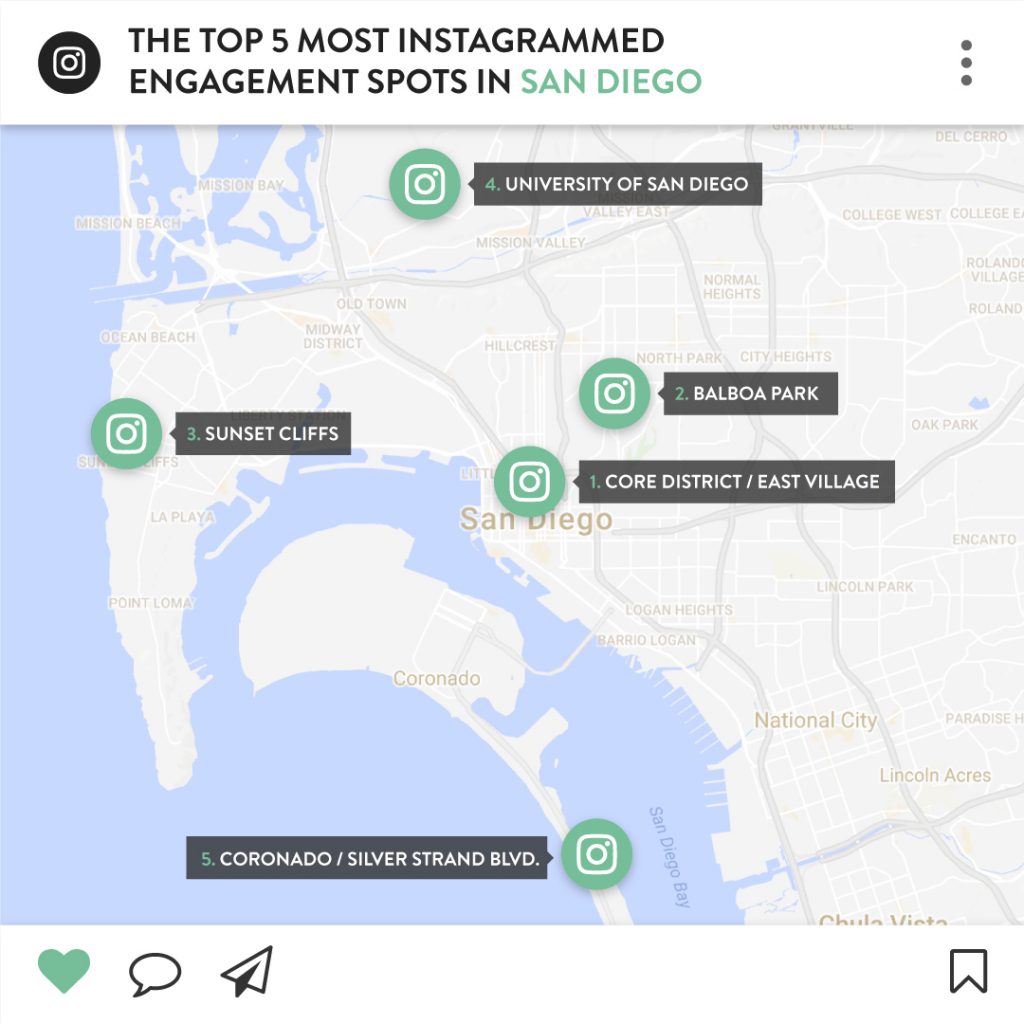 ---
Los Angeles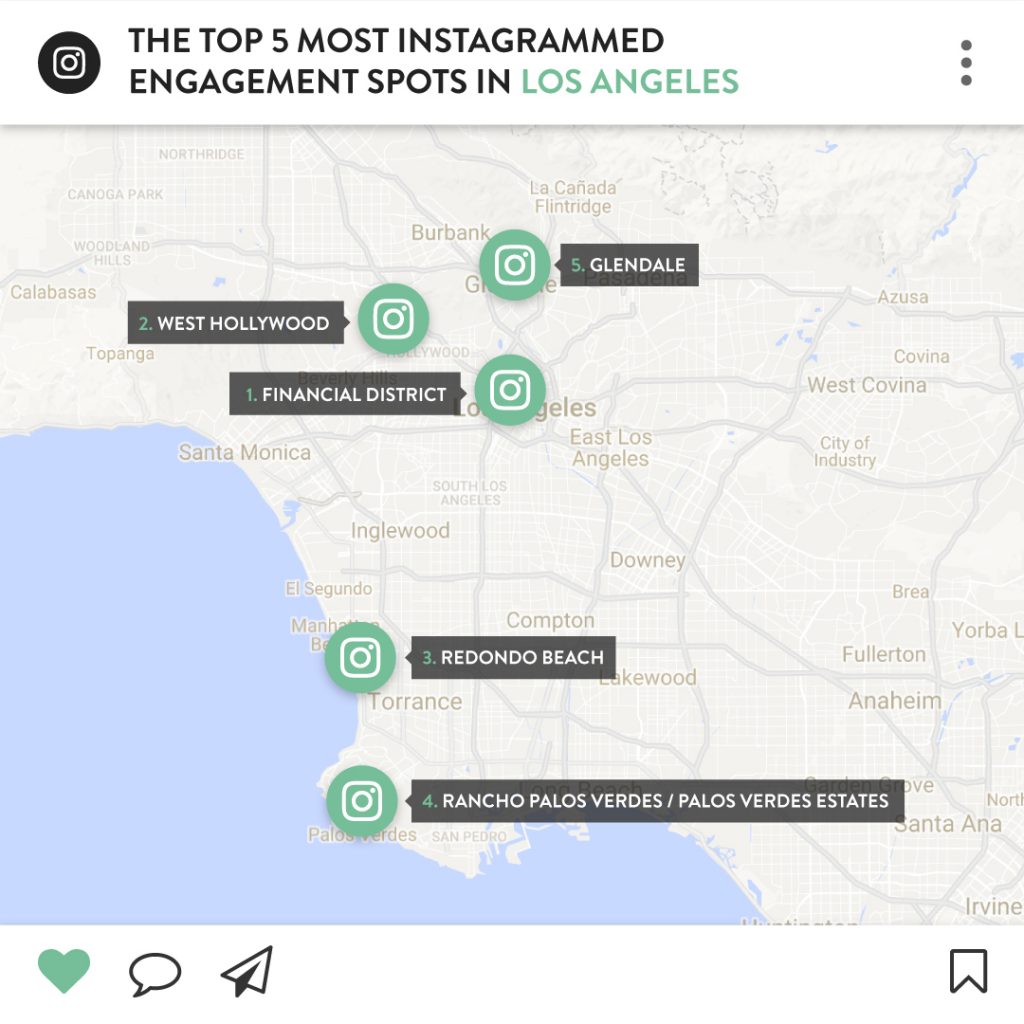 ---
Denver
---
Washington, DC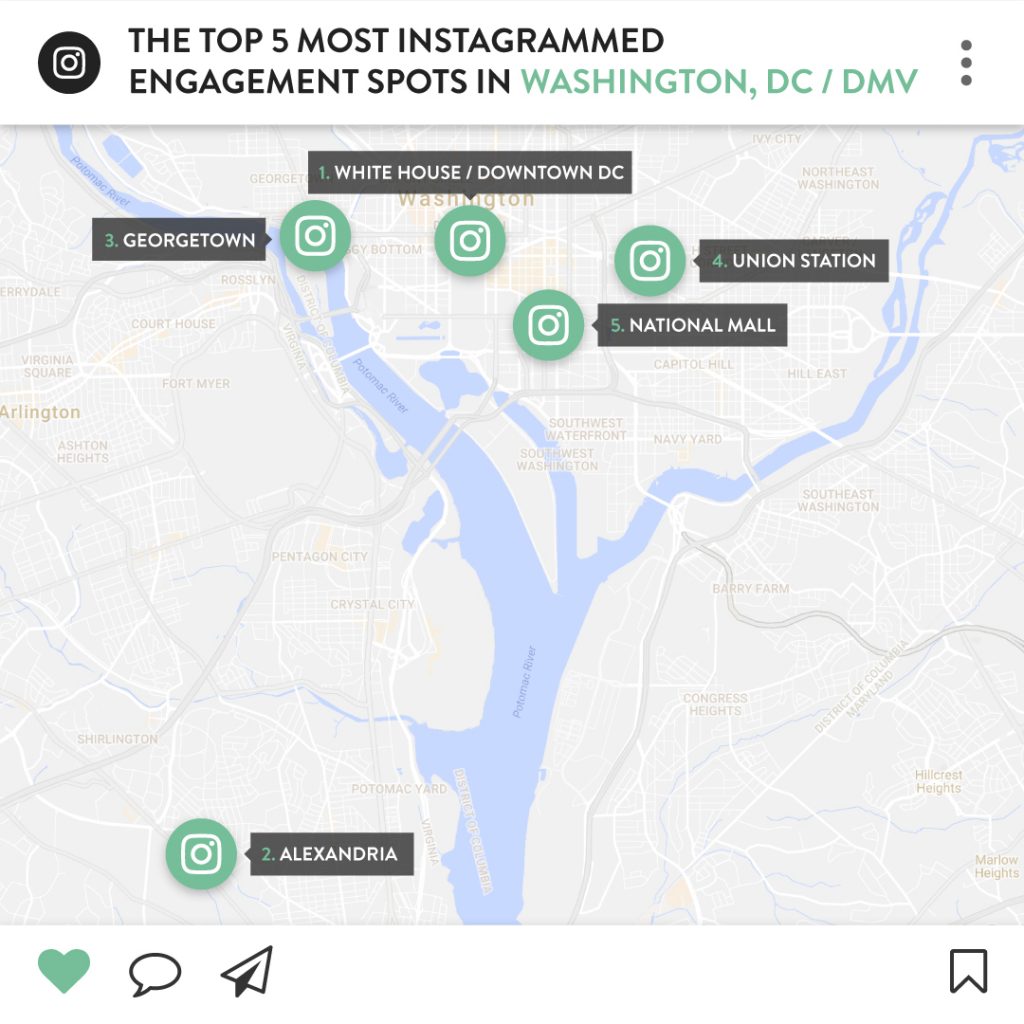 ---
Boston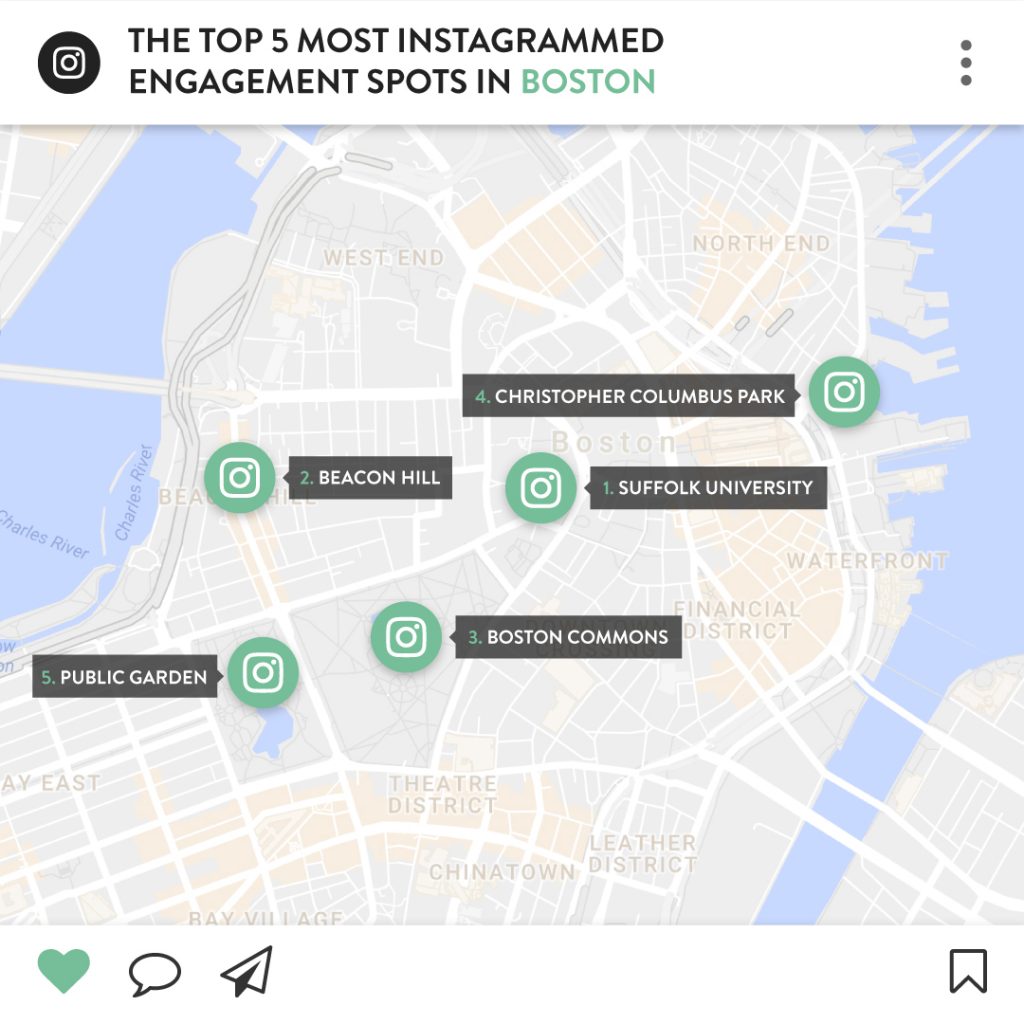 ---
Chicago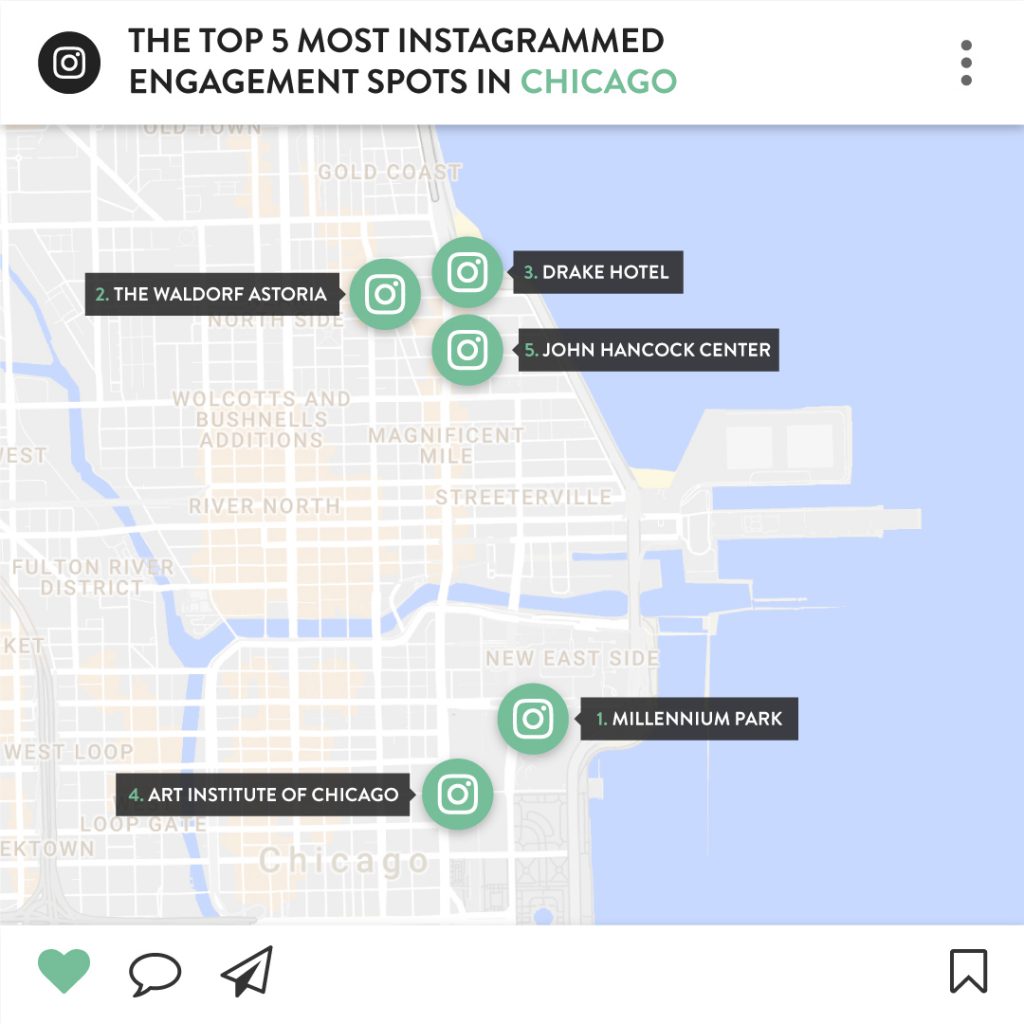 ---
Unsurprisingly, most of the hot spots for proposal photos were outside with beautiful or artsy backdrops.
Next, we wanted to see which cities had the most locals sharing the big news on Instagram.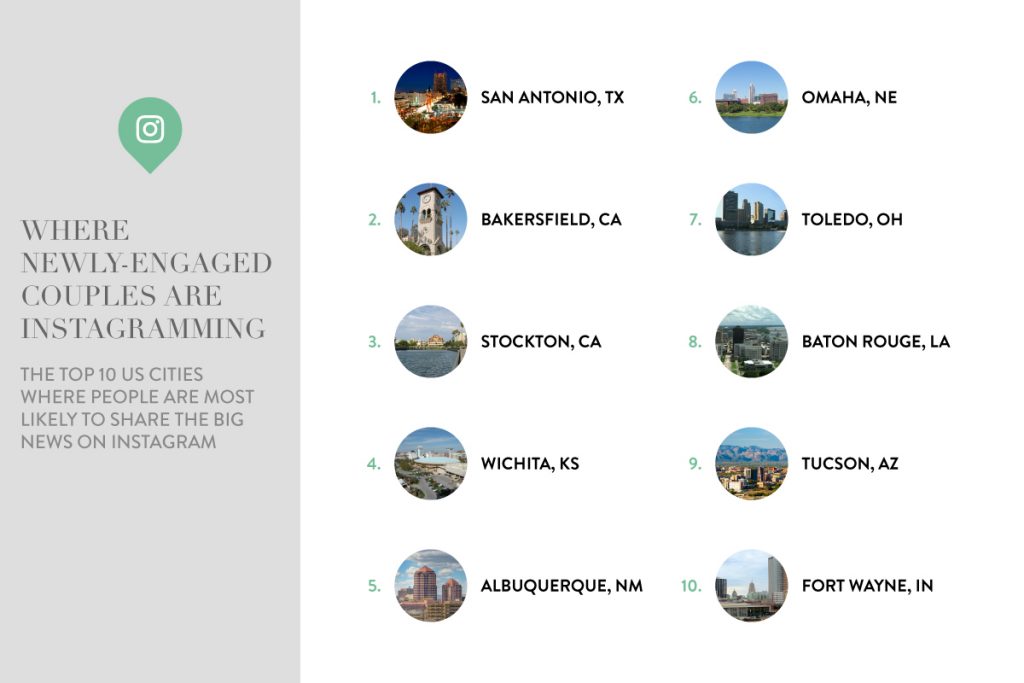 If you live in San Antonio, TX, your feeds are likely filled with proposal pics!
We grew curious to learn when people were posting these engagement photos, and we were surprised to see it wasn't over the weekend!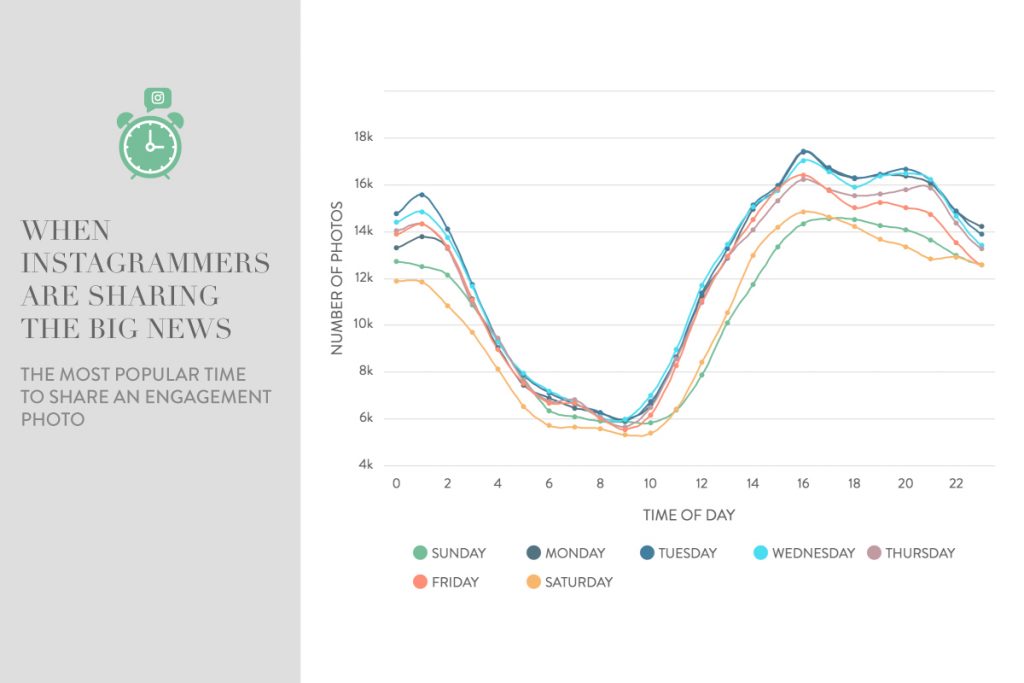 Newly engaged Instagrammers must not want anyone to miss out on their photos with weekend distractions, because the most engagement posts occur between 2:00 pm and 10:00 pm on Monday, Tuesday, and Wednesday.
FINAL THOUGHTS
Are you ready to pop the question or think a proposal is on the horizon? Maybe it's time to think about how you'll share the news with your friends and family. Will your photo be taken at one of these popular locales or somewhere unique? Let us know on our Instagram, Facebook, or Twitter or in the comments below!